Prepare for a Baclofen Refill
5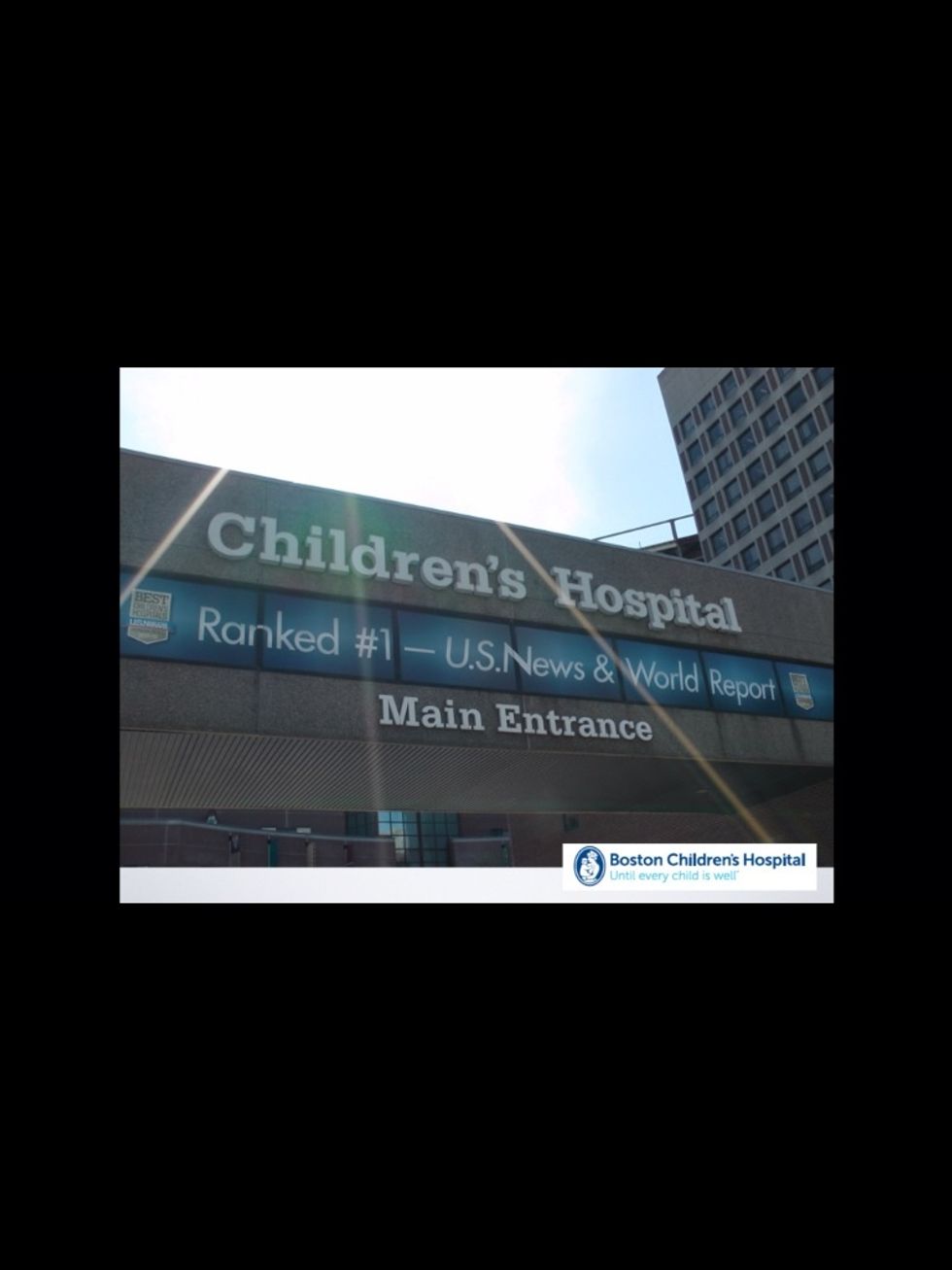 The Baclofen pump refill procedure will take place in a clinic at Boston Children's Hospital or a BCH satellite clinic.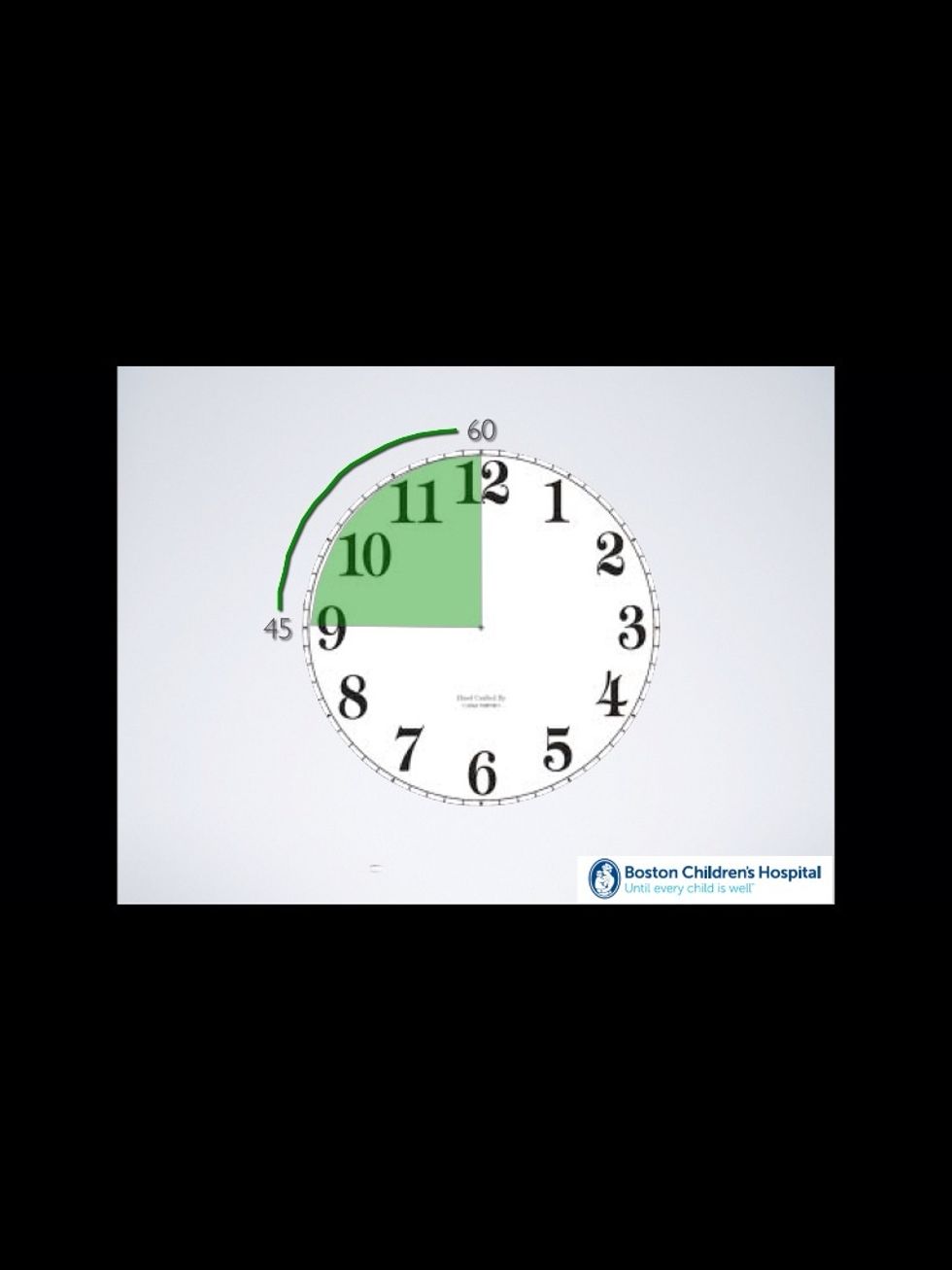 The entire visit will take 45 - 60 minutes.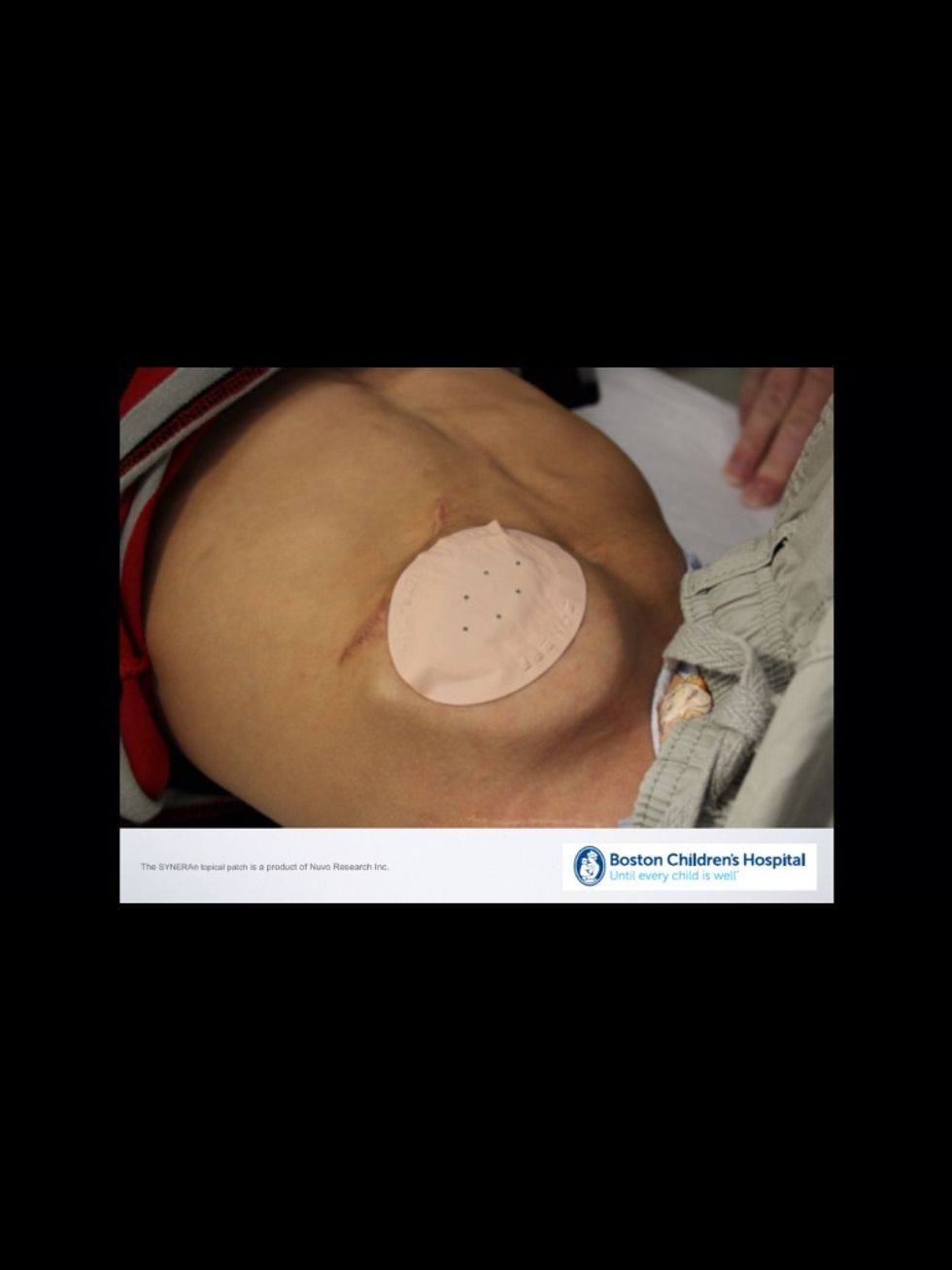 The skin over the pump will be numbed so your child will not feel the needle stick. The patch or cream will stay on for 20 - 45 minutes before the procedure starts.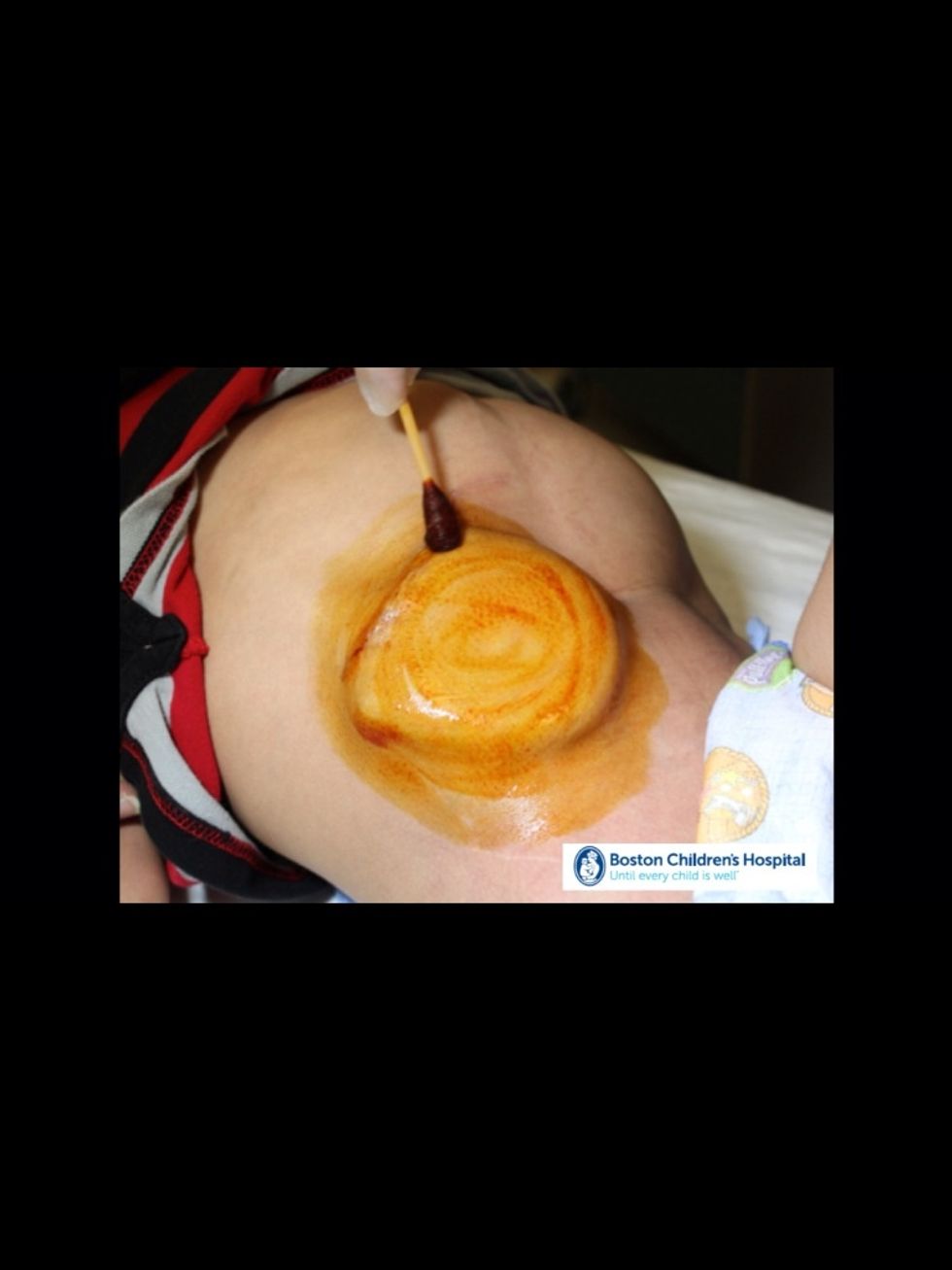 The area over and around the pump will be cleaned with a topical antiseptic solution to eliminate any germs in the area.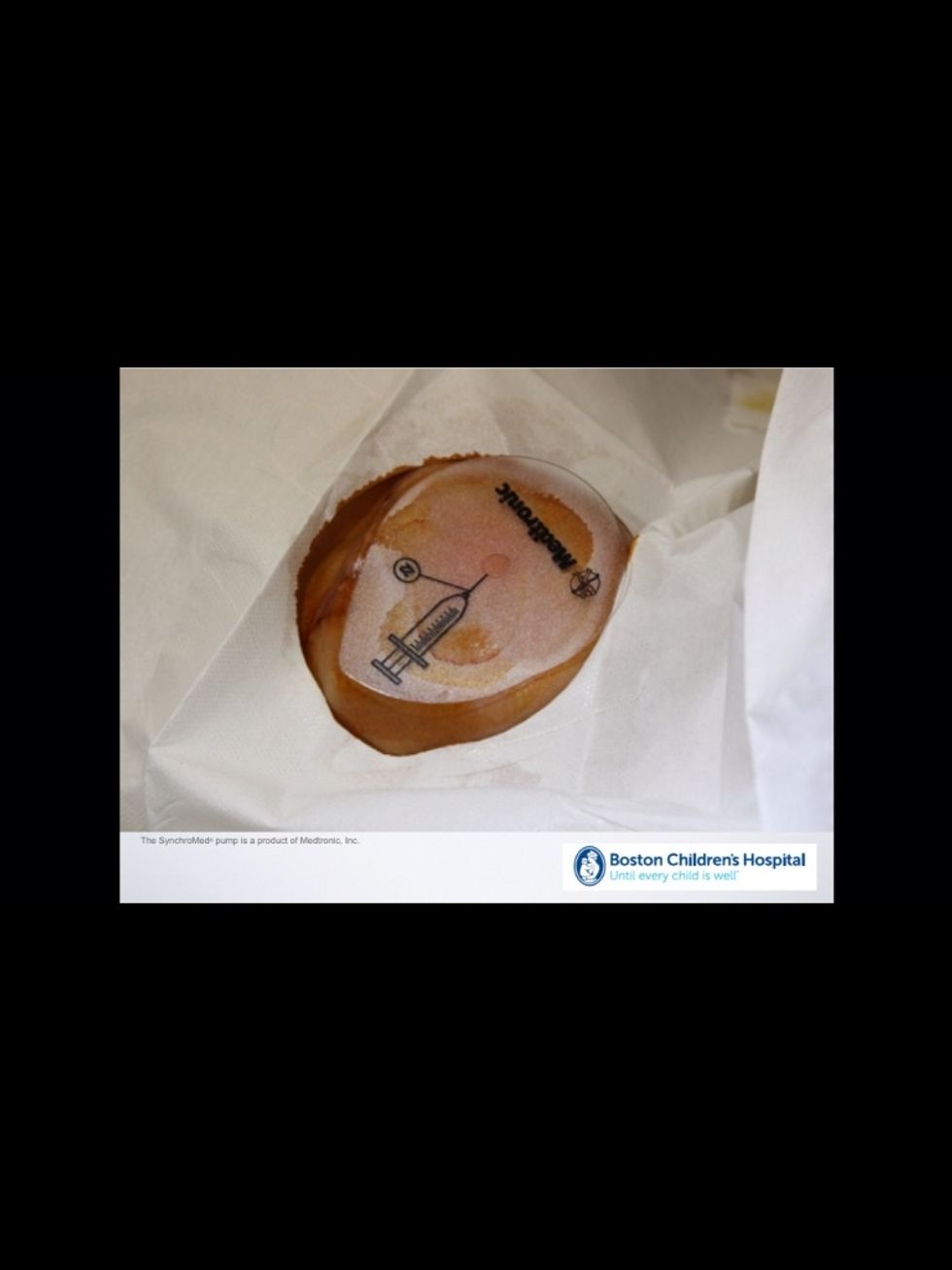 A special drape is placed over the abdomen with an open circle to expose the pump. A small plastic template is placed on the pump to help locate the refill port.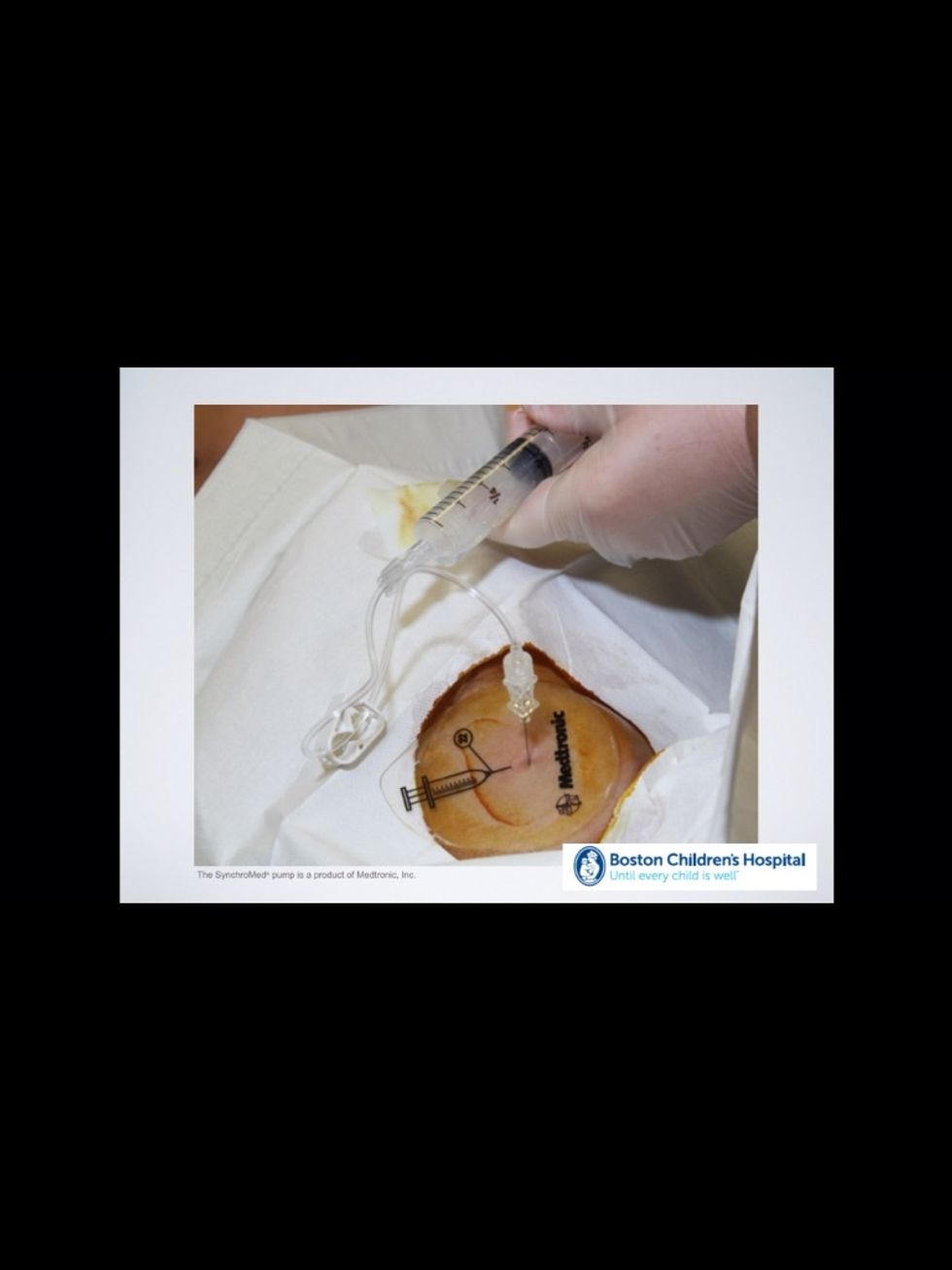 A needle is inserted into the port of the pump. The old medicine in the pump is replaced with new medicine. The numbing medicine used earlier will prevent your child from feeling any pain.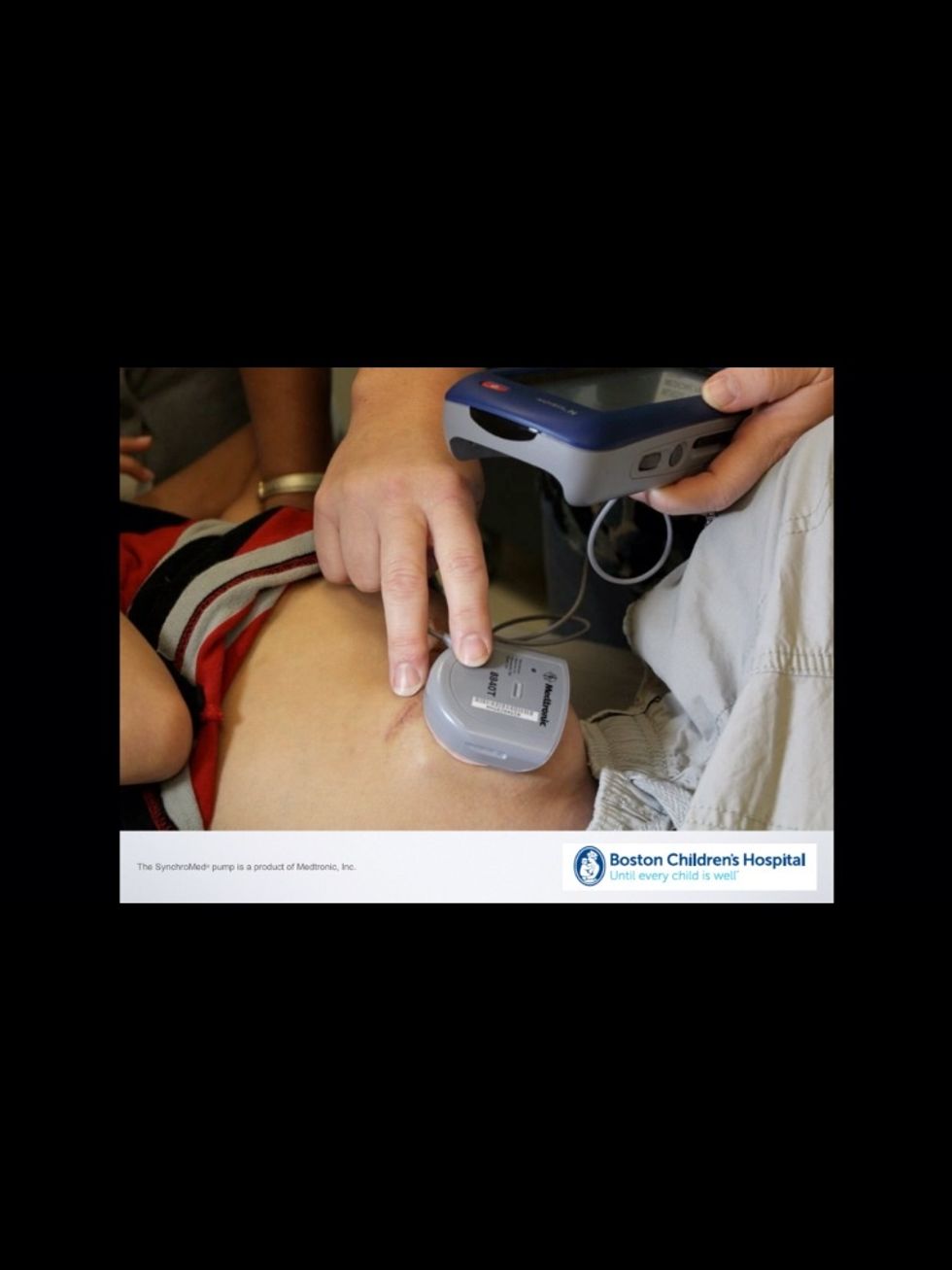 Once the refill is complete, a device is used to program the pump to indicate that it has been filled with new medicine. The device will also report when the next refill is due.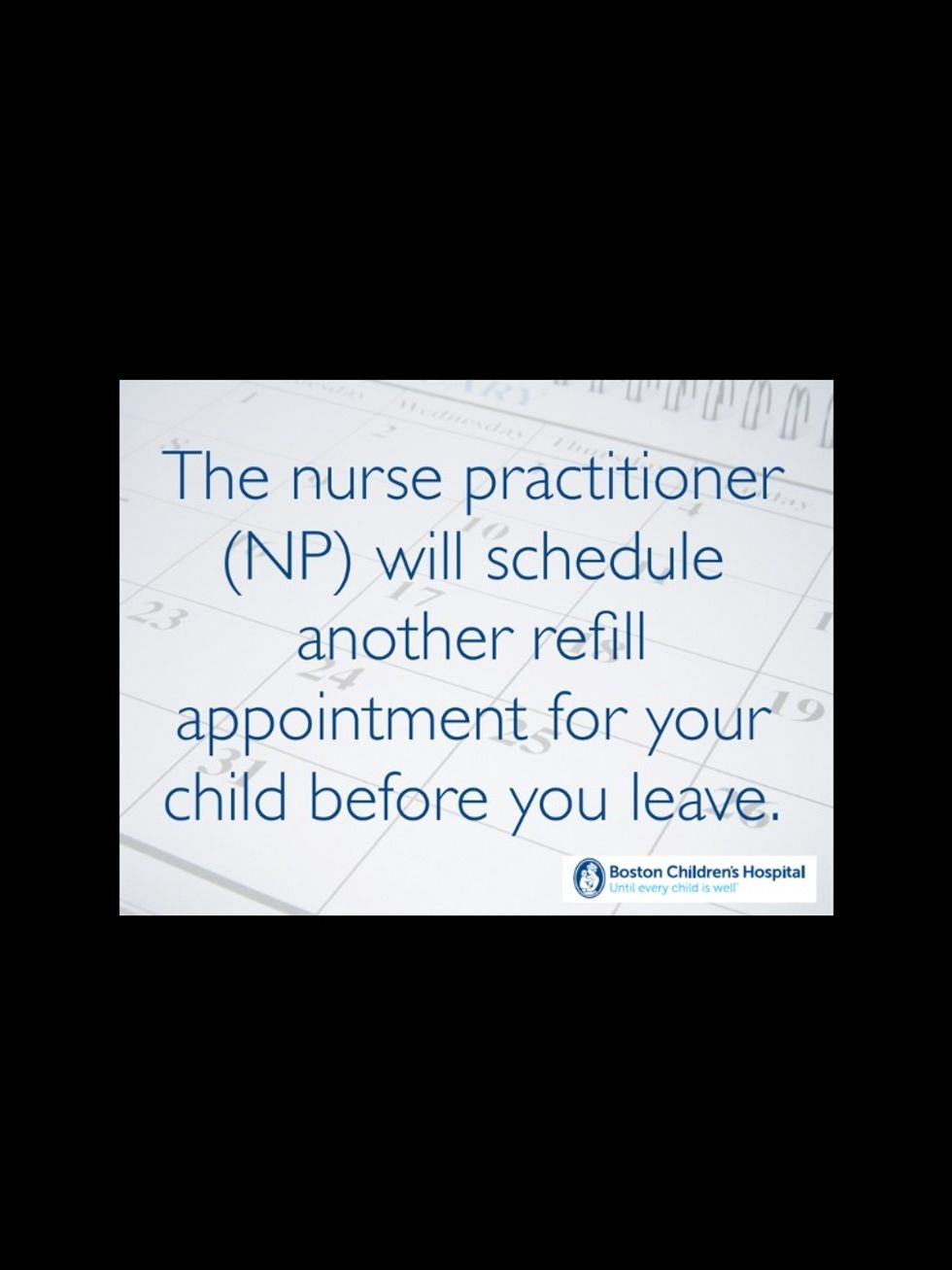 The nurse practitioner (NP) will schedule another refill appointment for your child before you leave.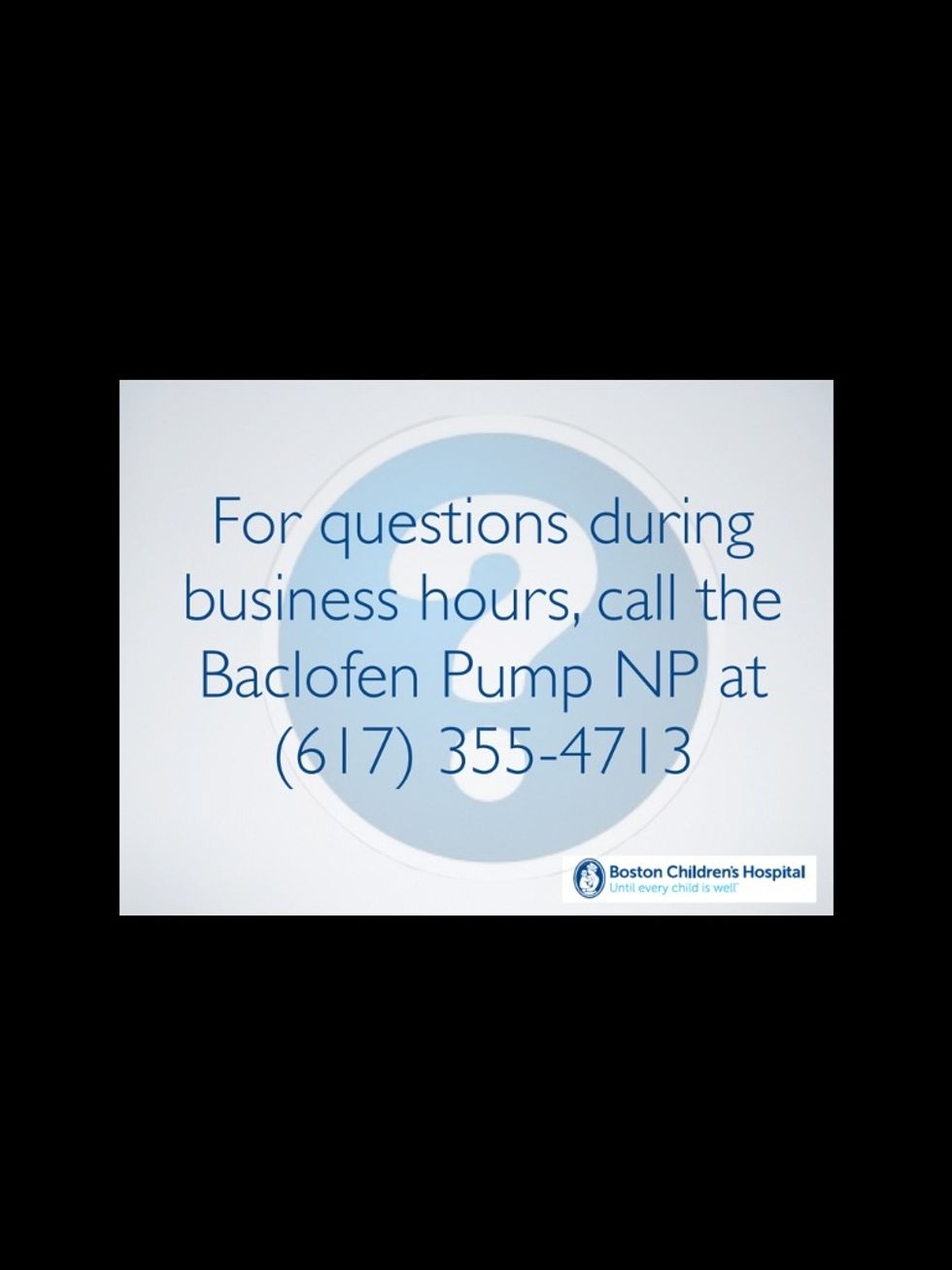 For questions during business hours, call the Baclofen Pump NP at (617) 355-4713.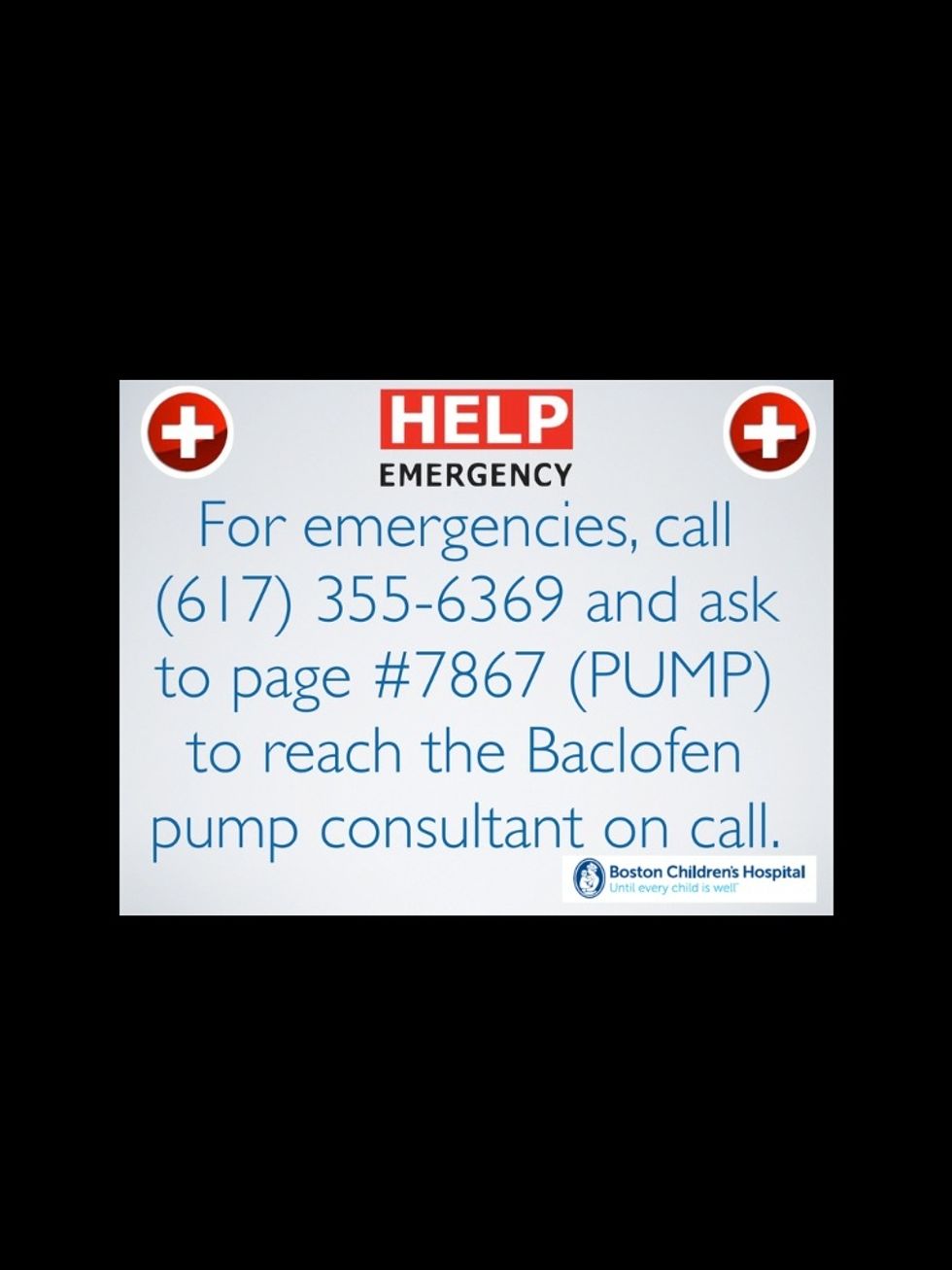 For emergencie, call (617) 355-6369 and ask to page #7867 (PUMP) to reach the Baclofen pump consultant on call.
Refill appointment with the nurse practitioner