Pommes duchesse is a French recipe literally translates the duchess potatoes. I would prepare them on special occasions to accompany roasted-grilled meat, chicken or fish. This recipe yields 40-50
54
Summary: Peel the potatoes cut them into cubes, boil strain then mash. add the butter, the egg yolks, nutmeg, salt and pepper. Bake in a preheated oven 210C 18-20 mins untill the have a nice color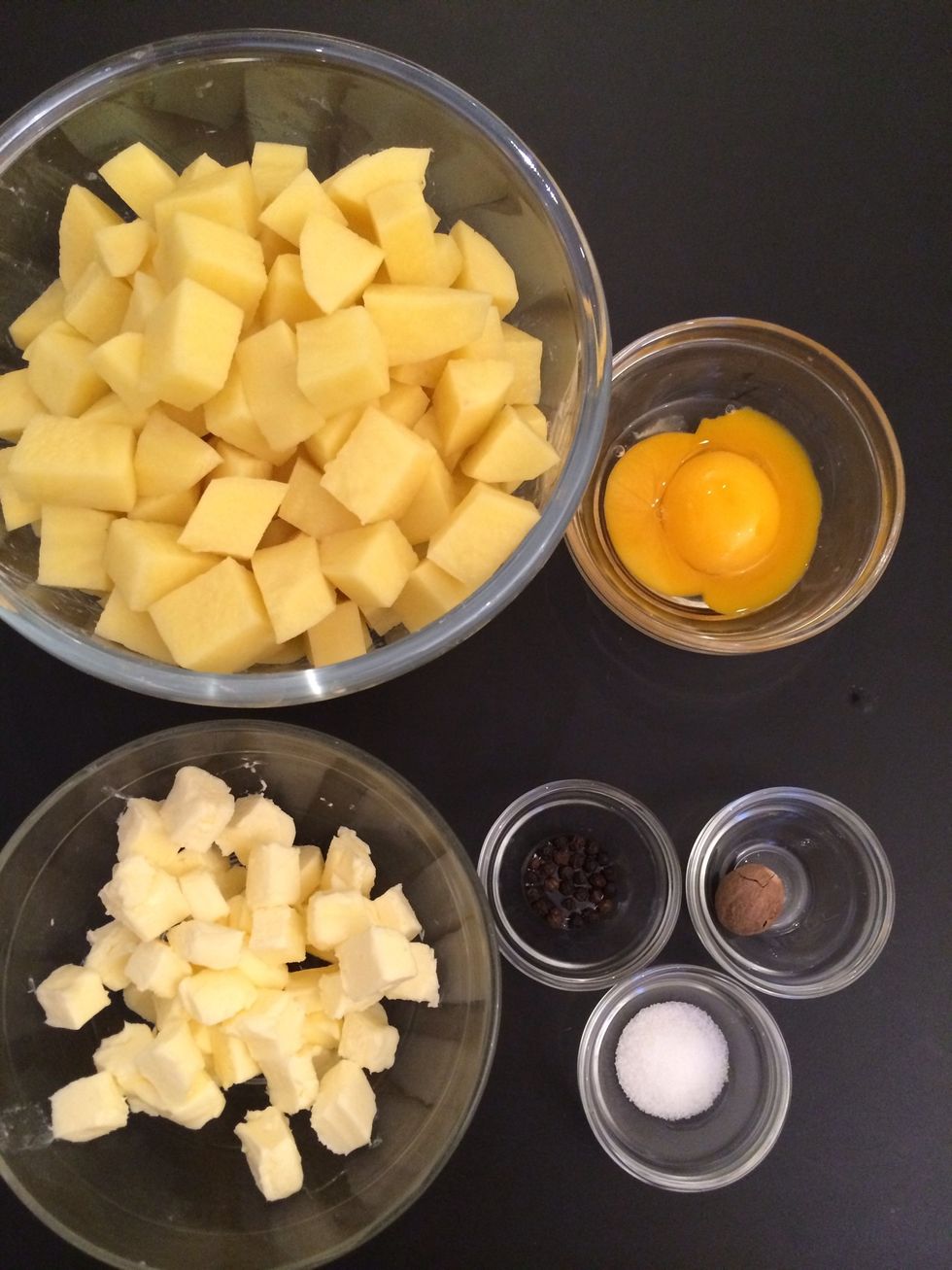 Ingredients.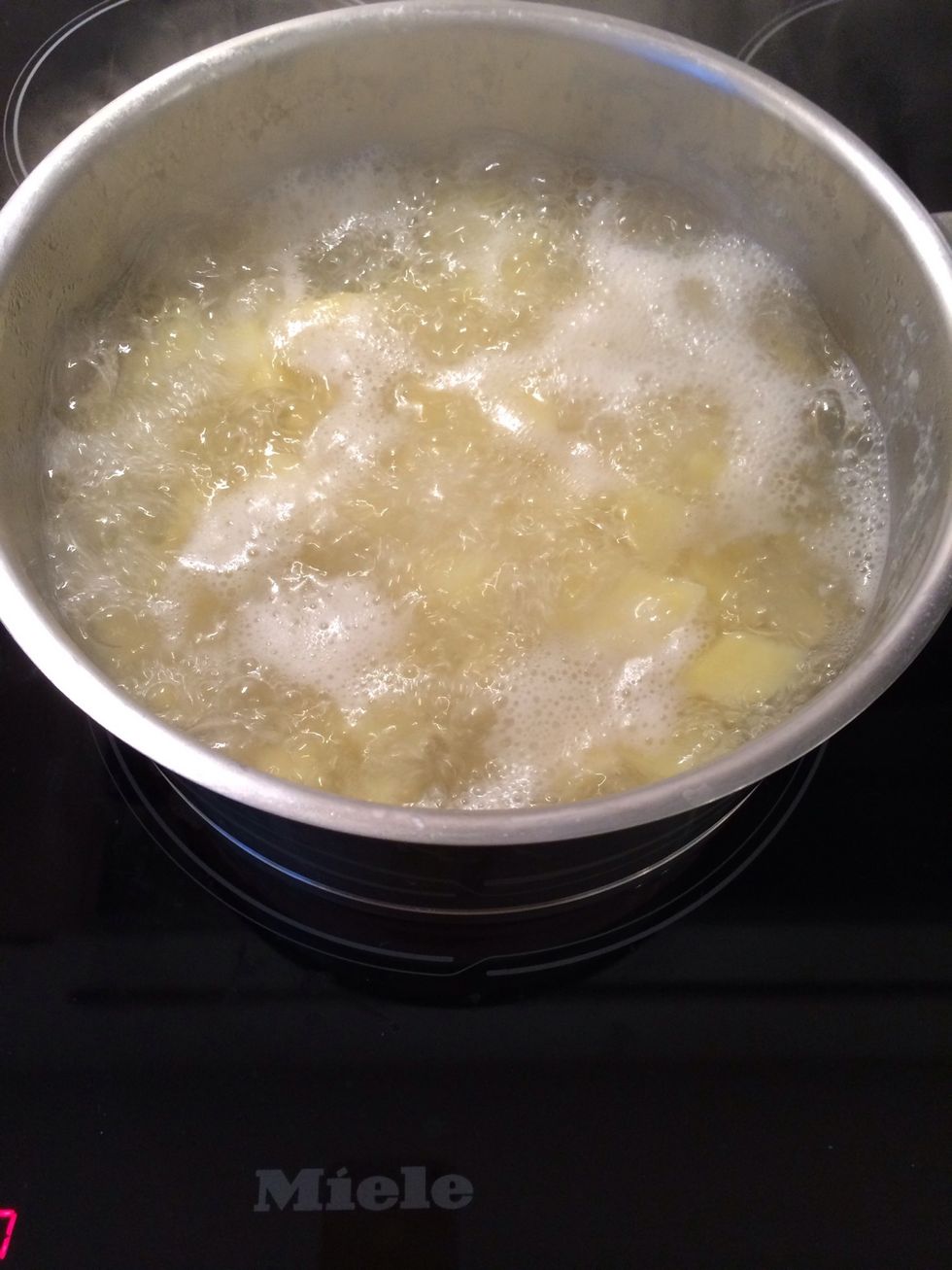 First you start with peeling the potatoes and put them to boil That will take around 20 mins. Strain and mash.... Add the butter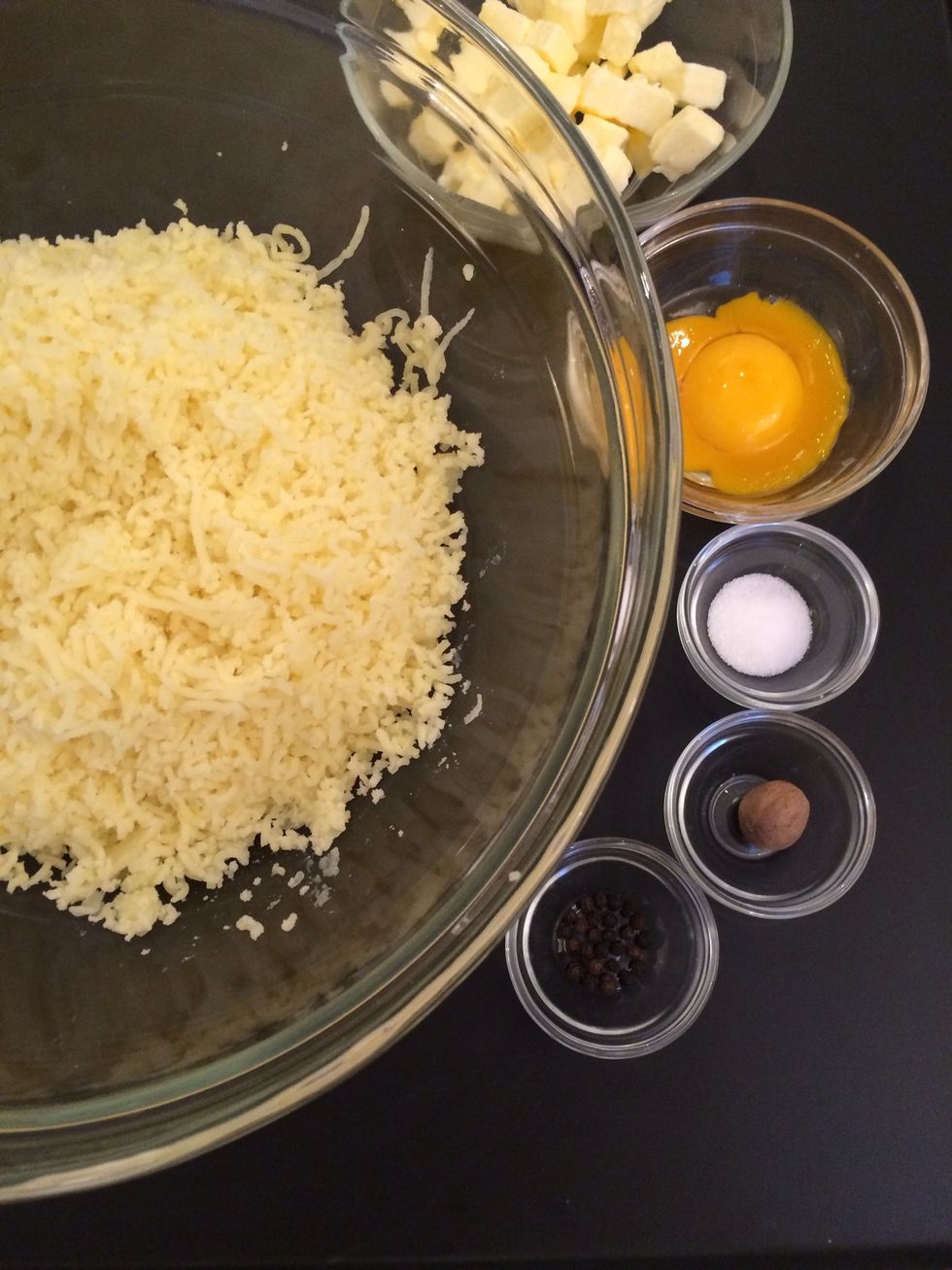 Add the spices mix. Add the egg yolks. Form a dough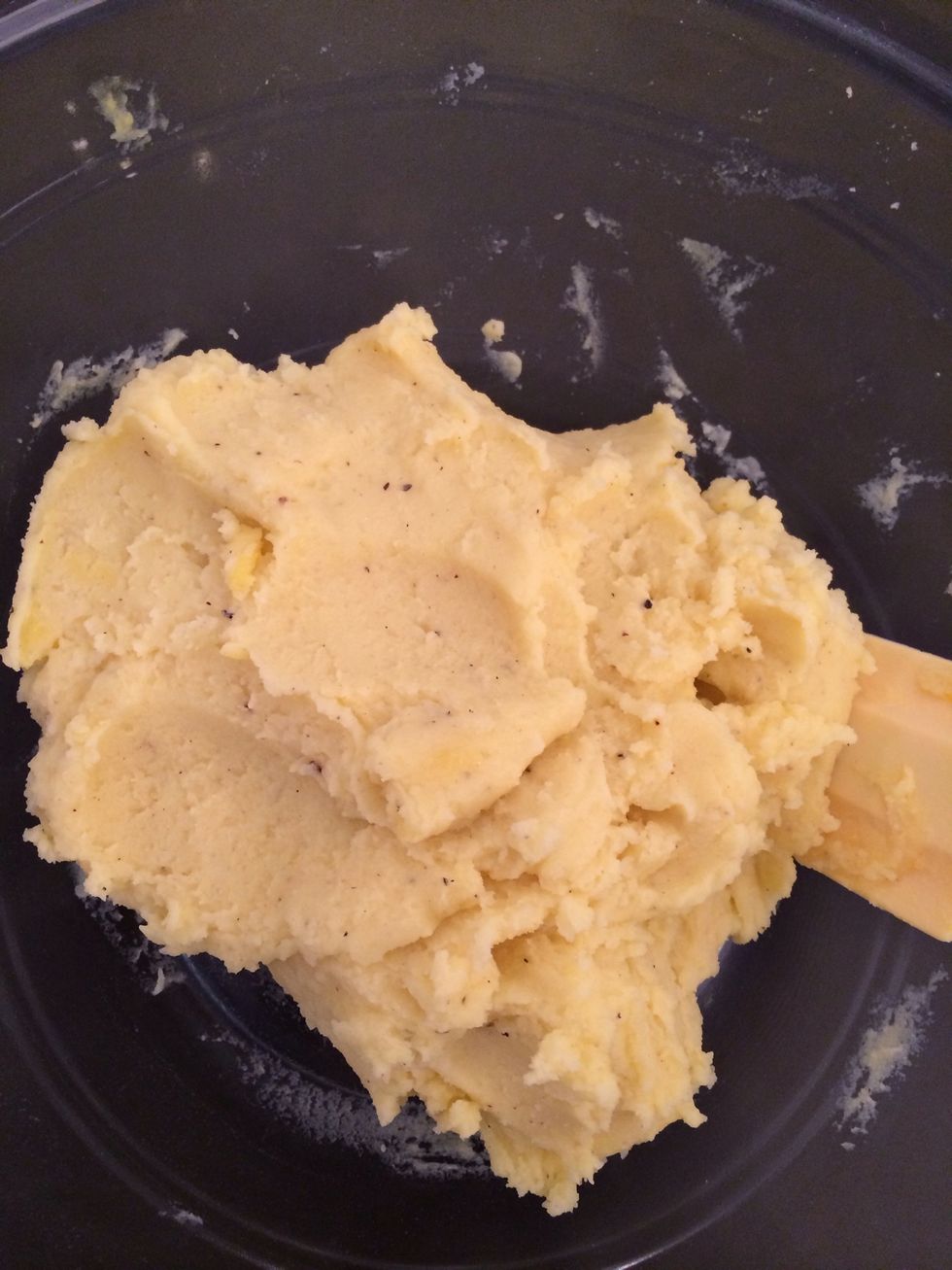 You get a dough that is soft easy to manipulate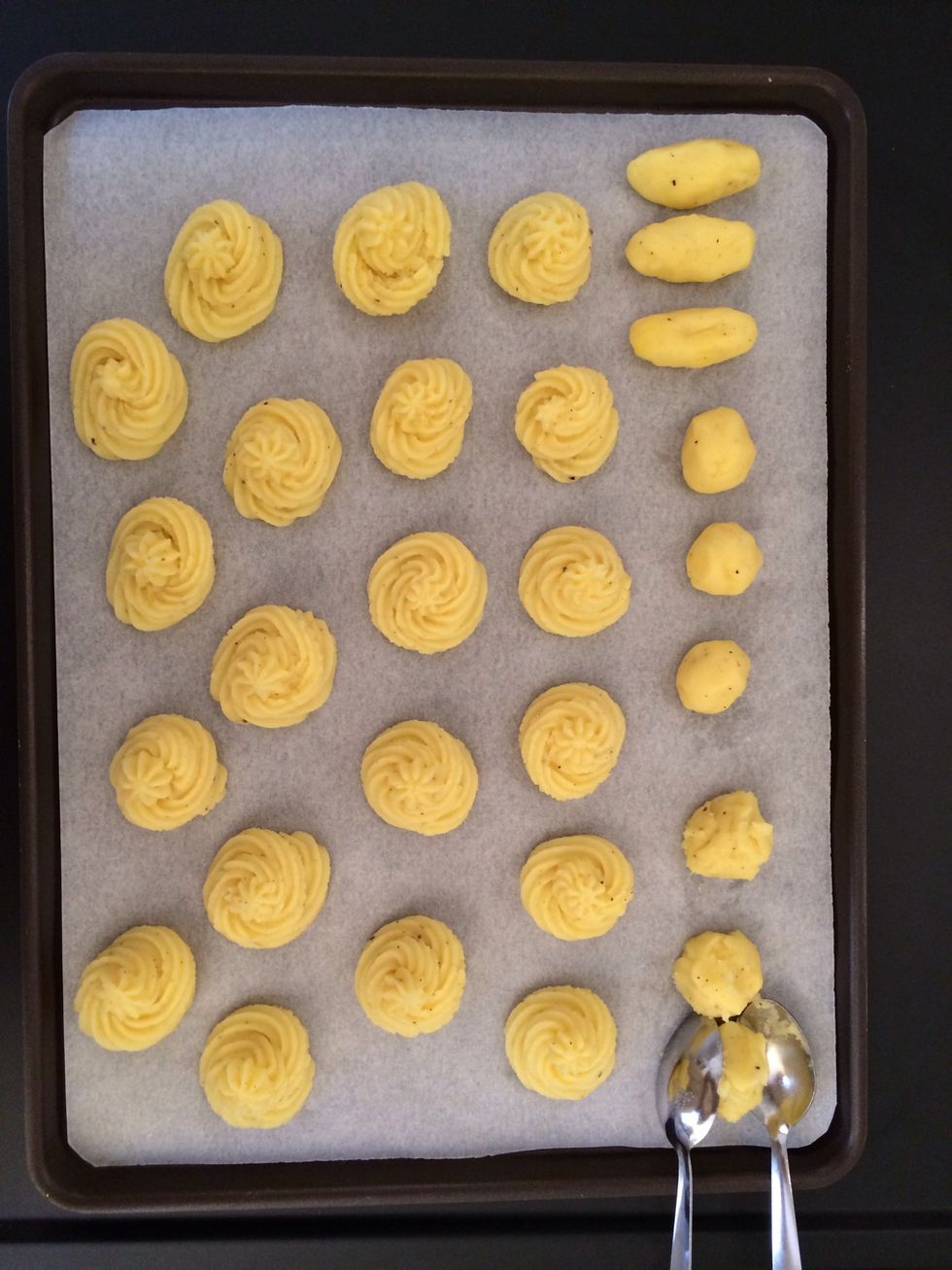 The traditional form is done like a rosace using a pastry bag. But you can very well spoon them or form them by hand to looks like small potatoes. Or any form you fancy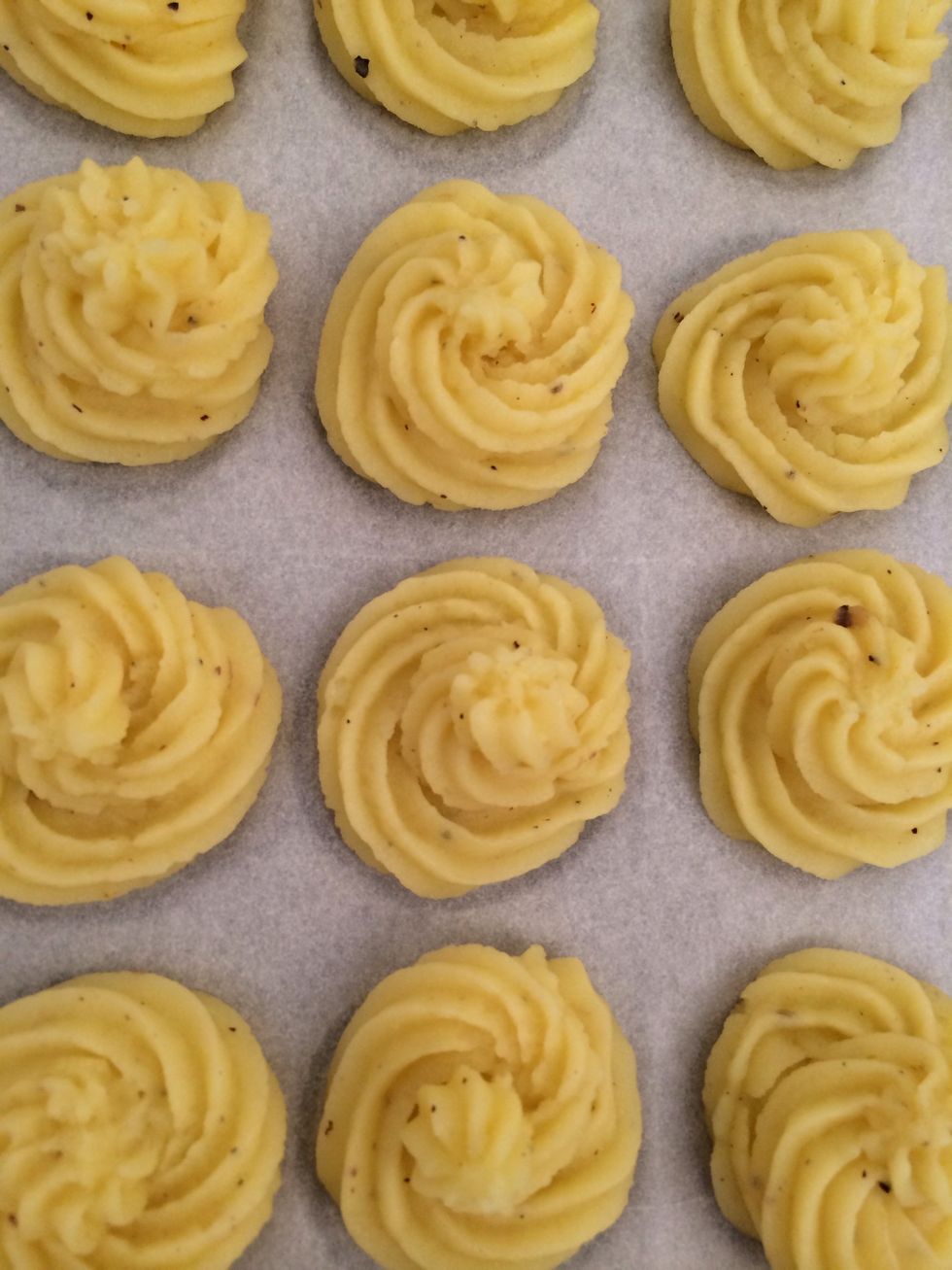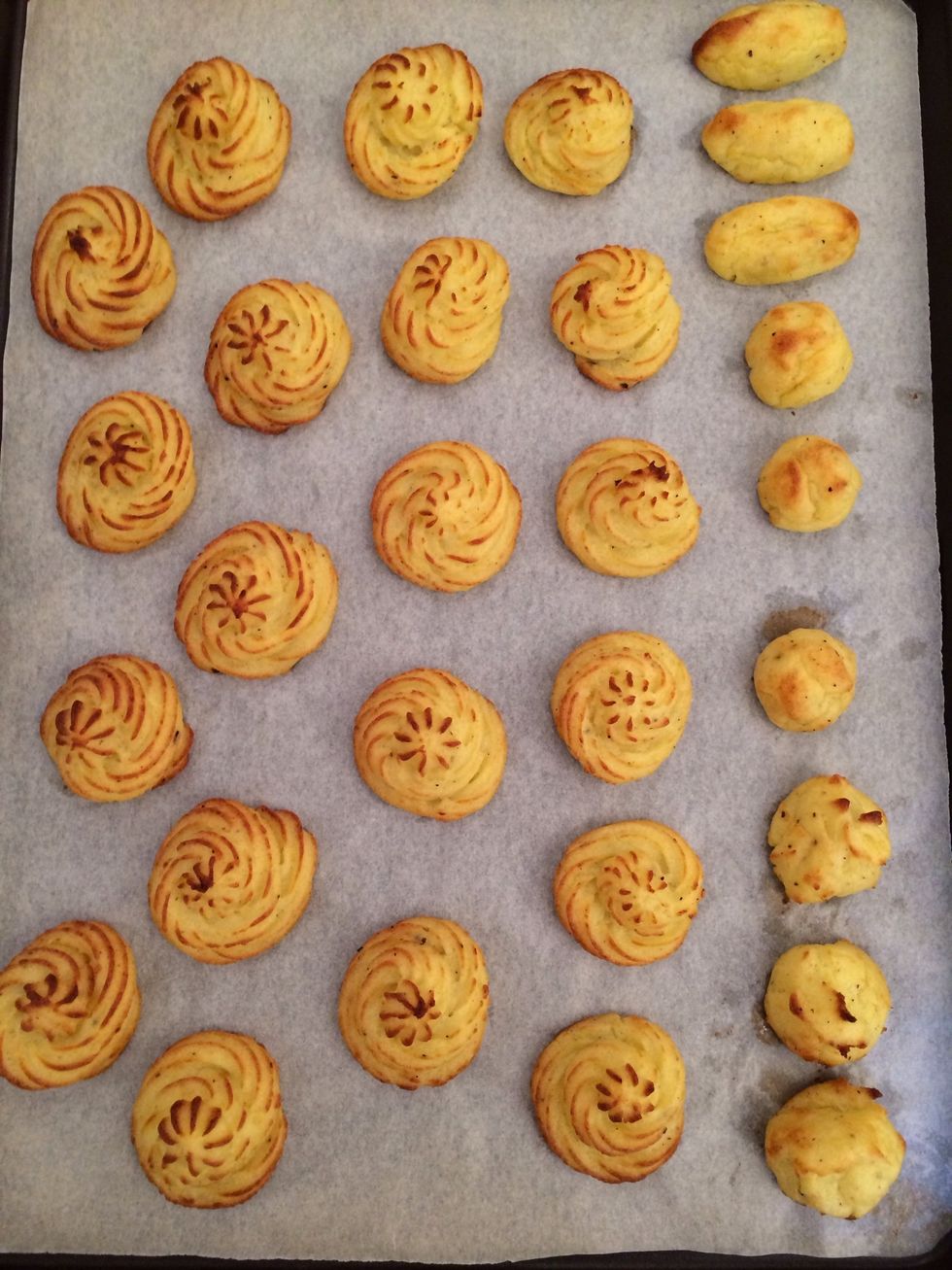 Out from the oven after 15 mins. Forgot to turn the tray around at half time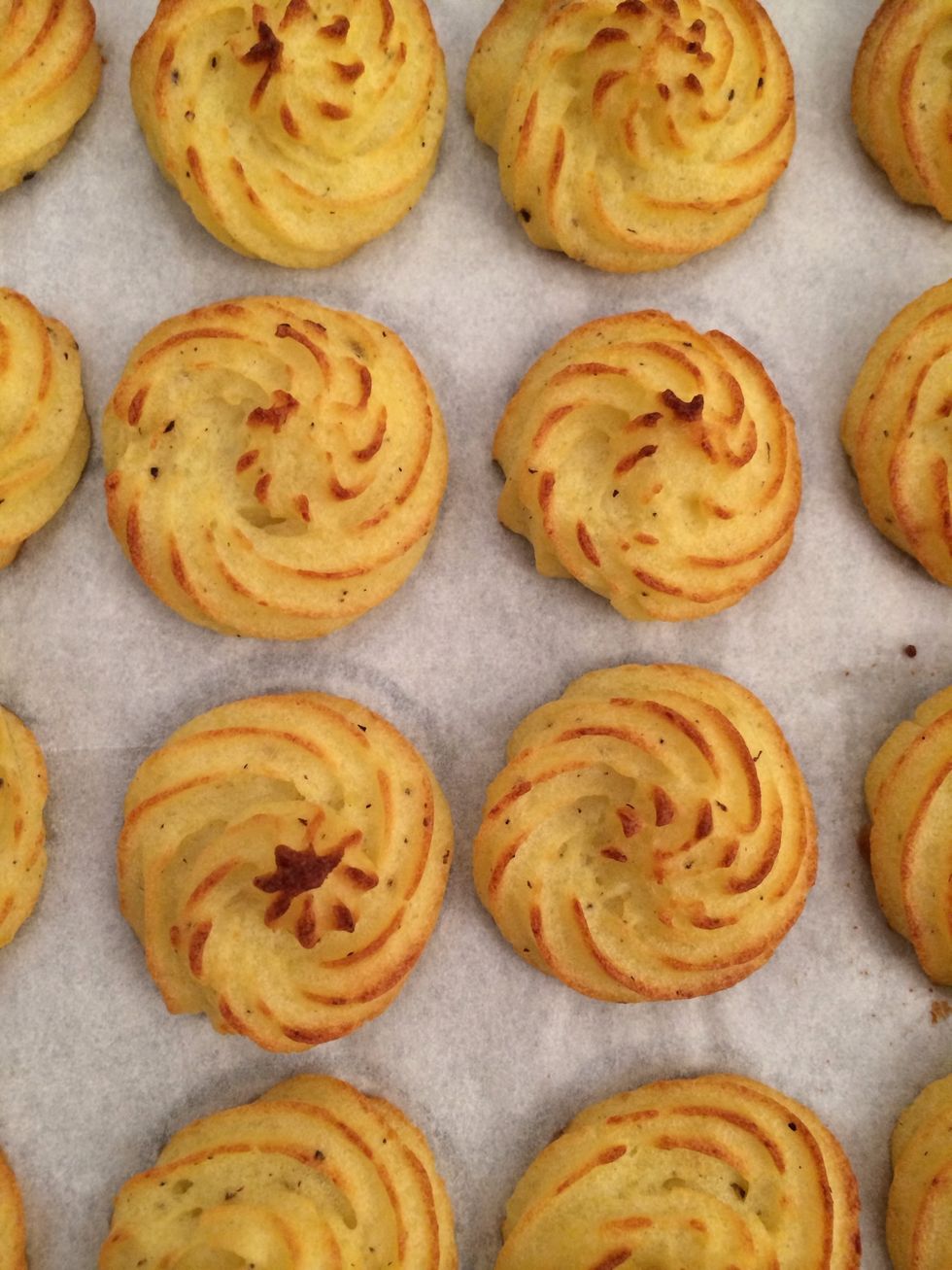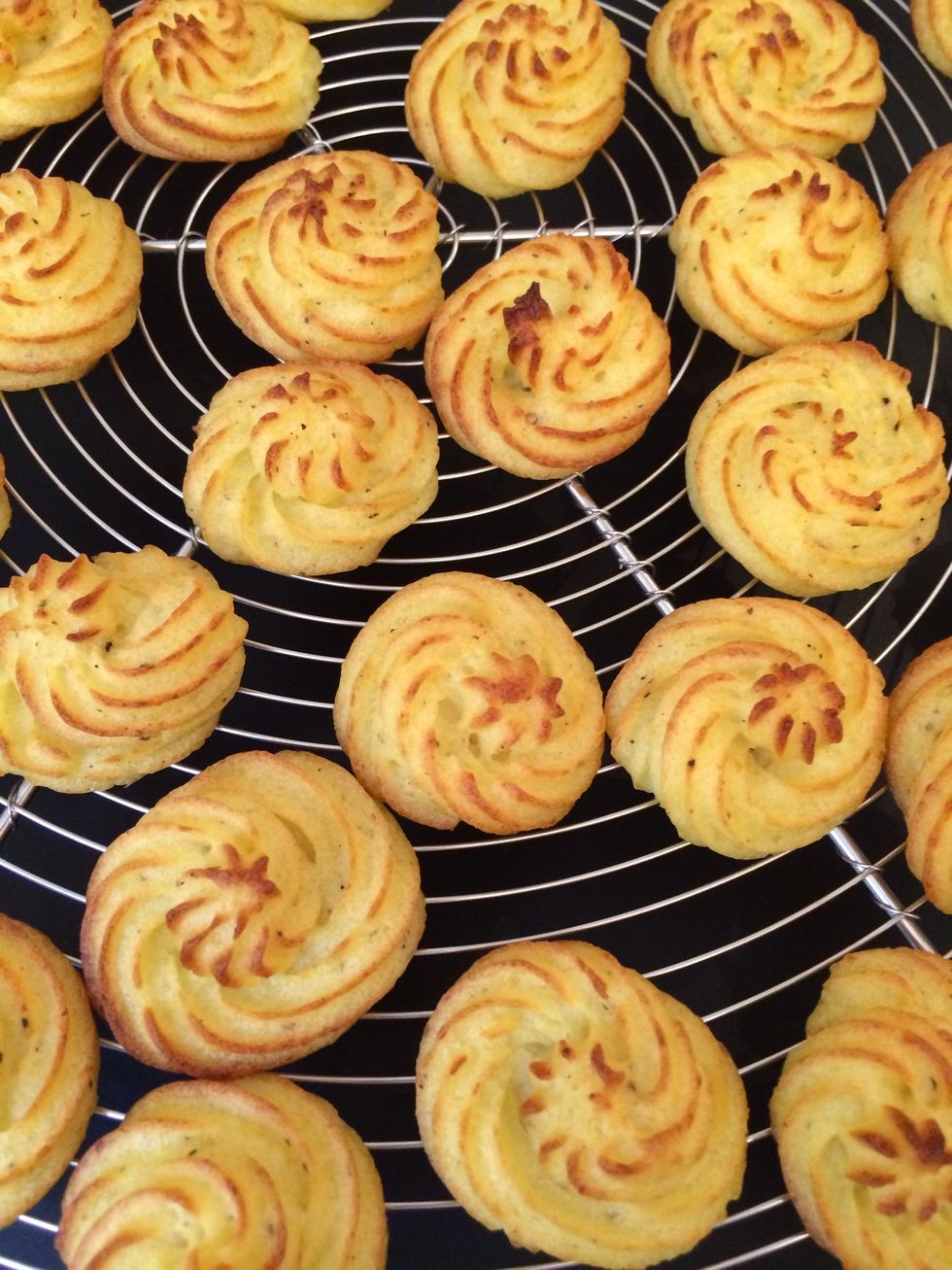 Put them on a rack to cool down a bit. And serve the hot or warm.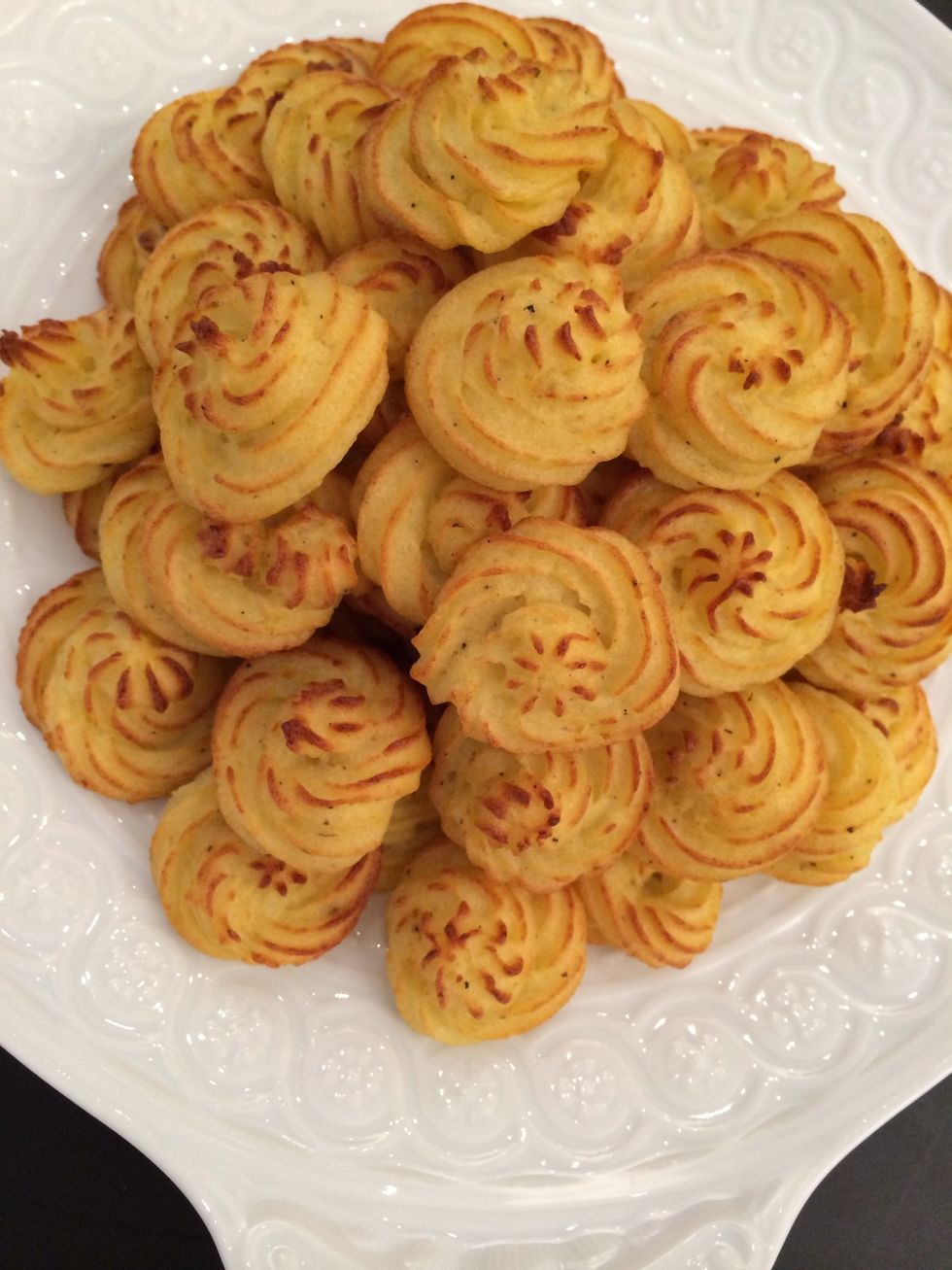 800.0g Potatoes
2.0 Egg yolks
100.0g Butter
Nutmeg
Salt
Pepper