How to prepare falafel--multi grain & no gluten
Falafel, originally an Egyptian peasant dish, has become very popular with the vegetarians. and, widely available in the Lebanese restaurants all over the world.
This recipe makes around 50 peices. That will make 15-18 sandwiches. Good for a Sunday party
This recipe, nearest to the Lebanese version, is more of a complete protein; mixing garbanzo beans and Lima beans. no Fluor. But I Added seeds and turmeric to give it a more healthy dimension.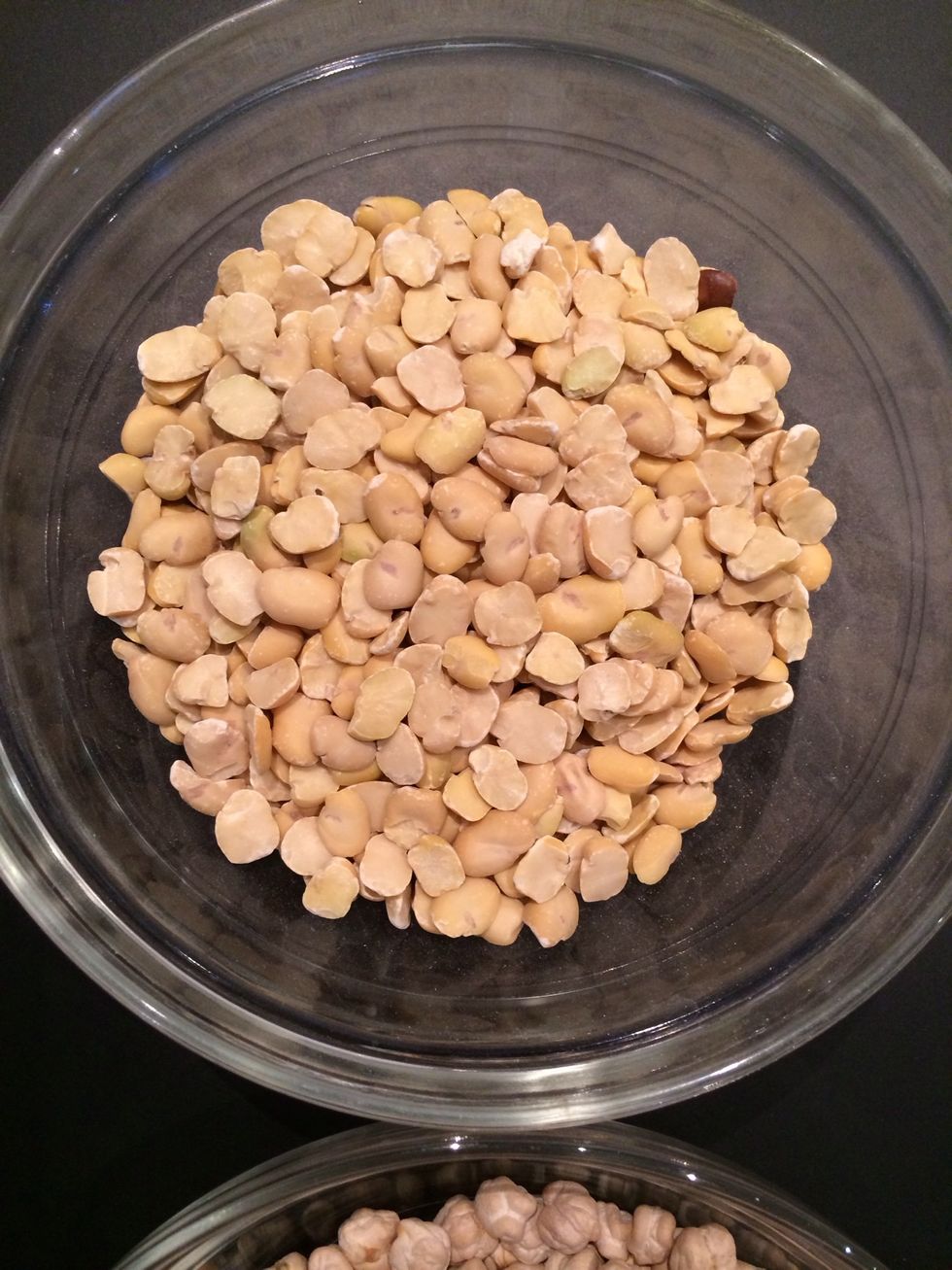 These are the dried and peeled Lima beans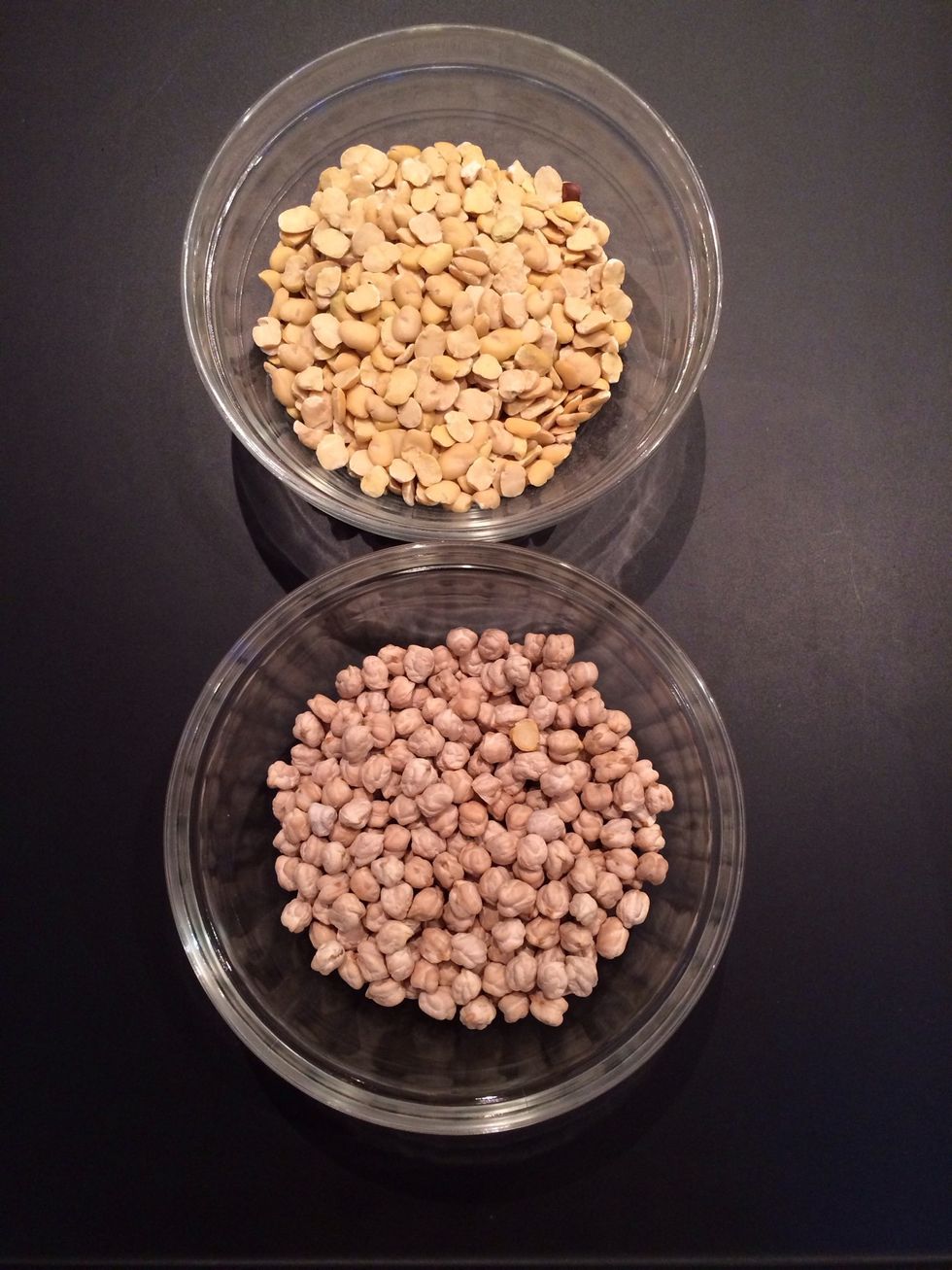 Soak the beans for at least 12 hrs. Changing the water 2-3 times.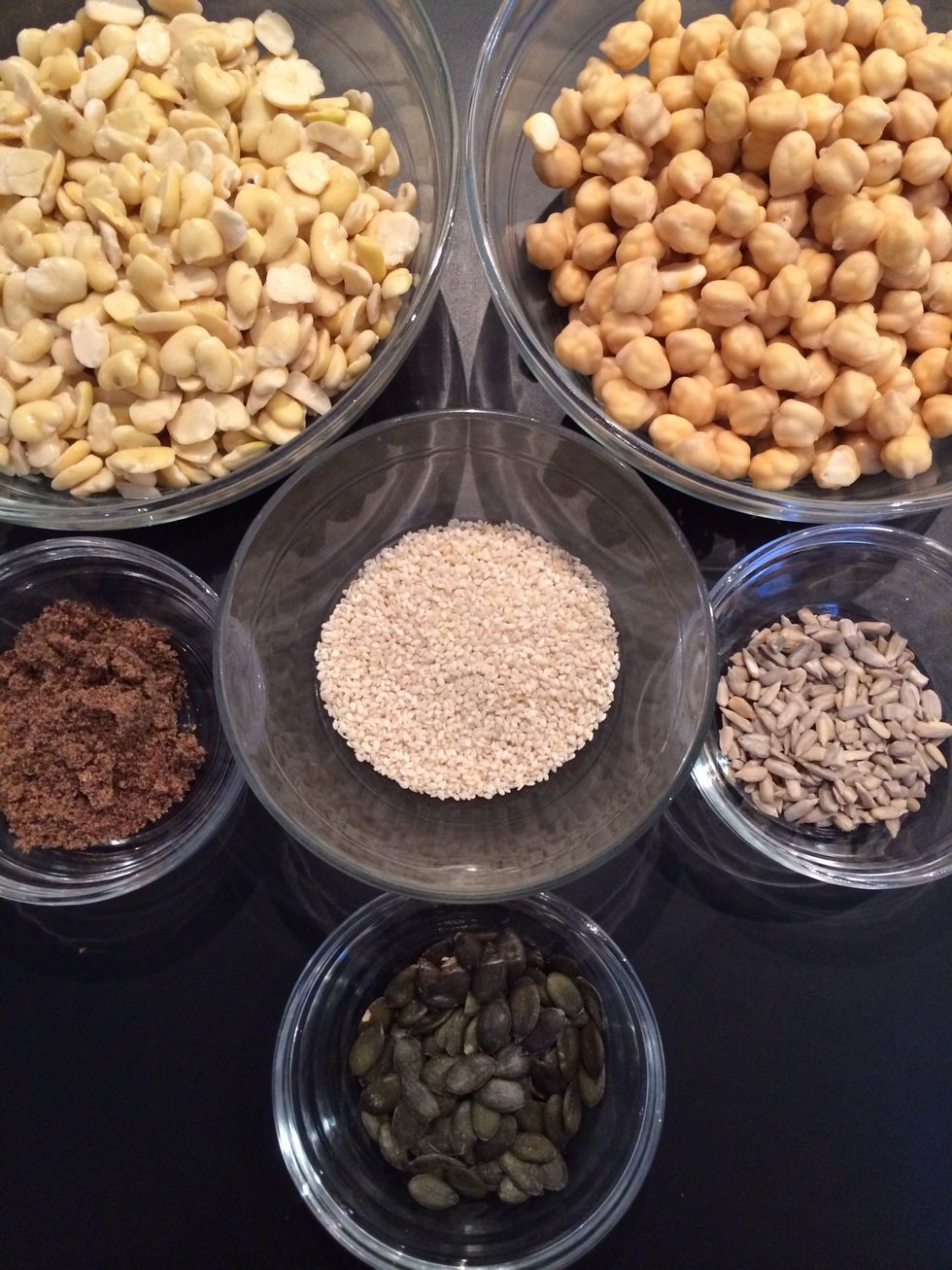 The beans already soaked and the grains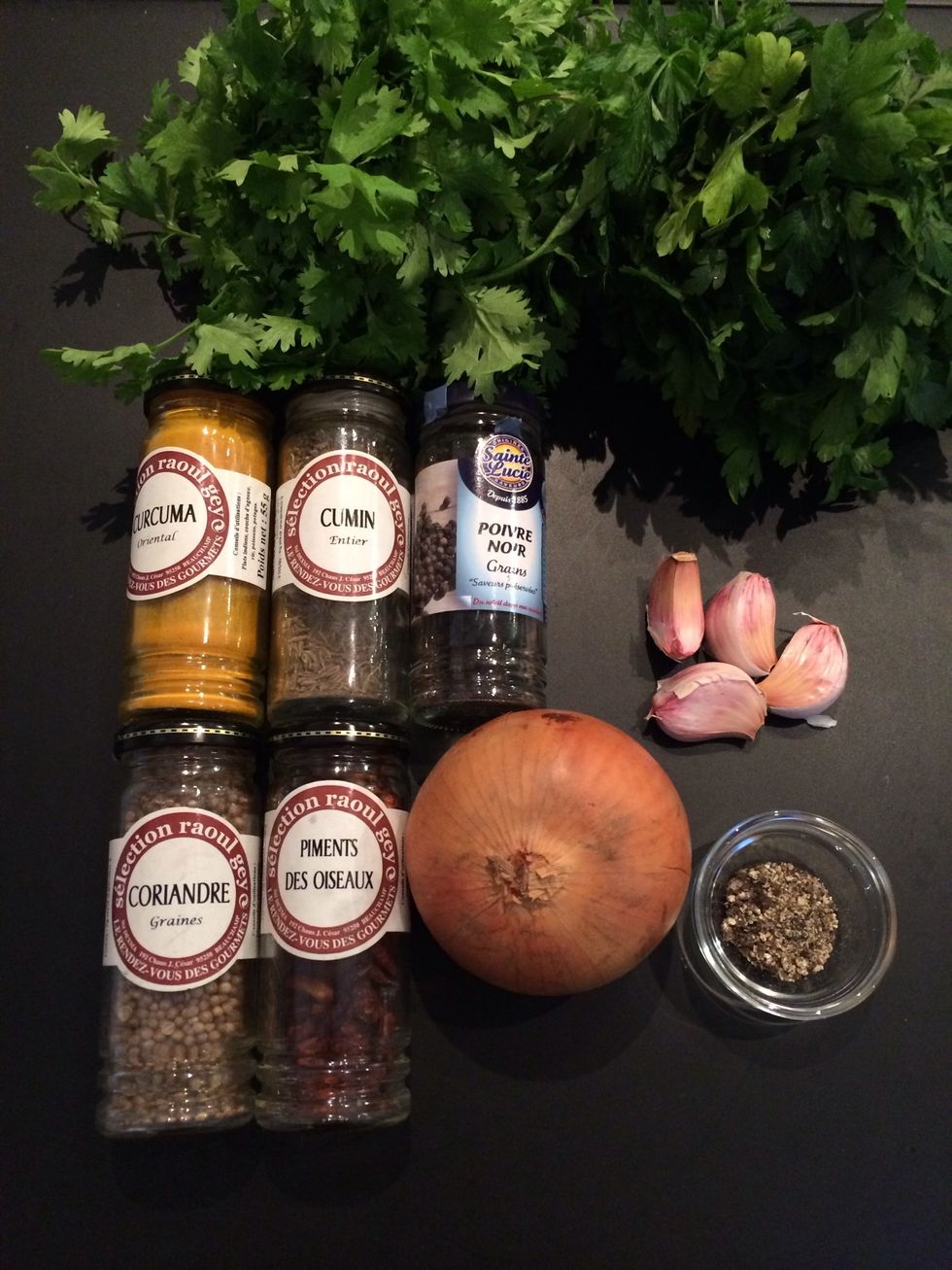 Spices , onion, garlic and the cilantro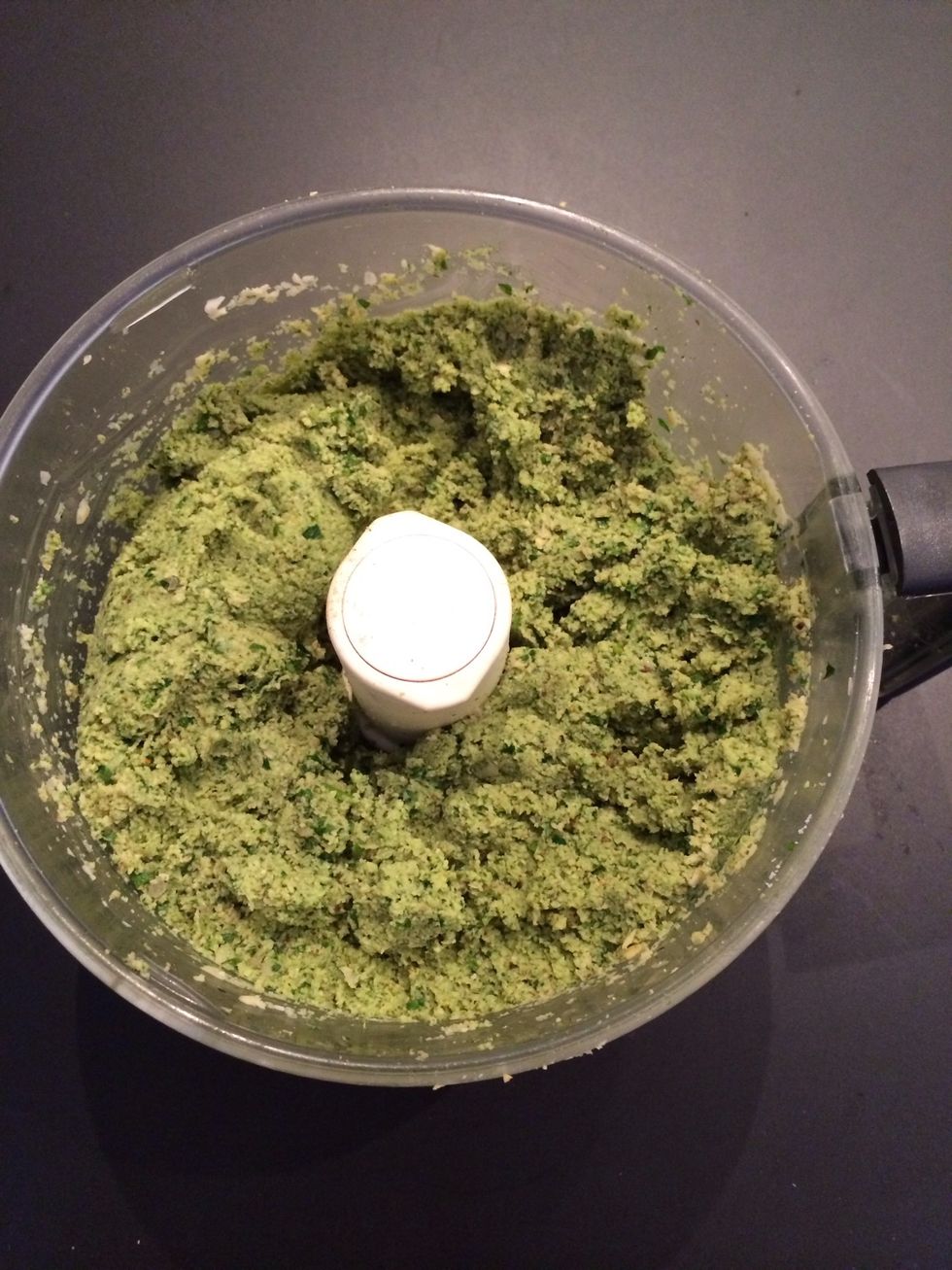 Put all the ingredients in the food processor. And make a sort of a paste. Ready to be fried. Or can be kept closed in the fridge until needed.
Form the traditional small flat round hamburgers. ; I do it by hand. There is a special utensil to do that... But I don't have it. Deep fry them in very hot oil. Out and on kitchen paper.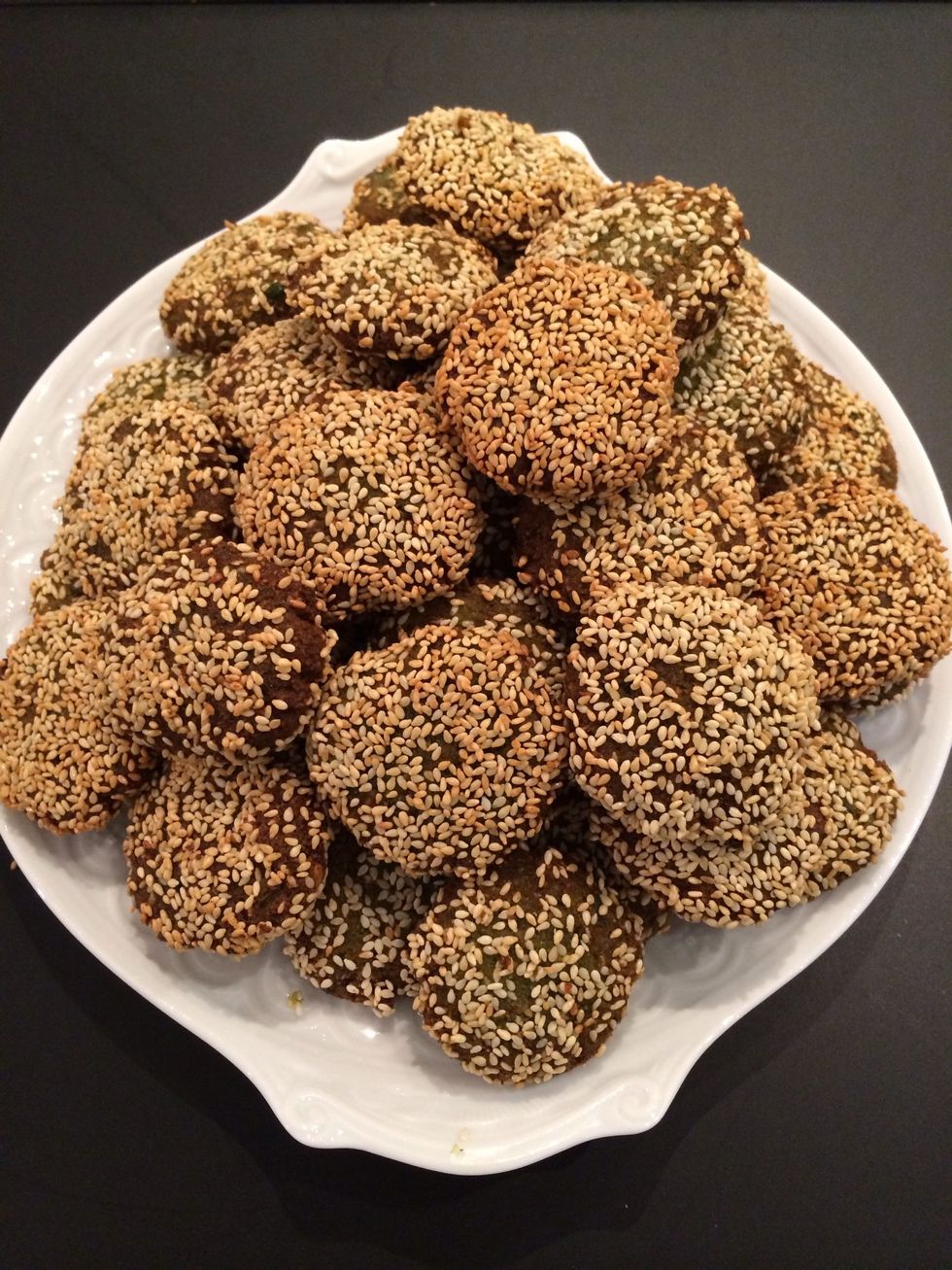 The deep fried falafel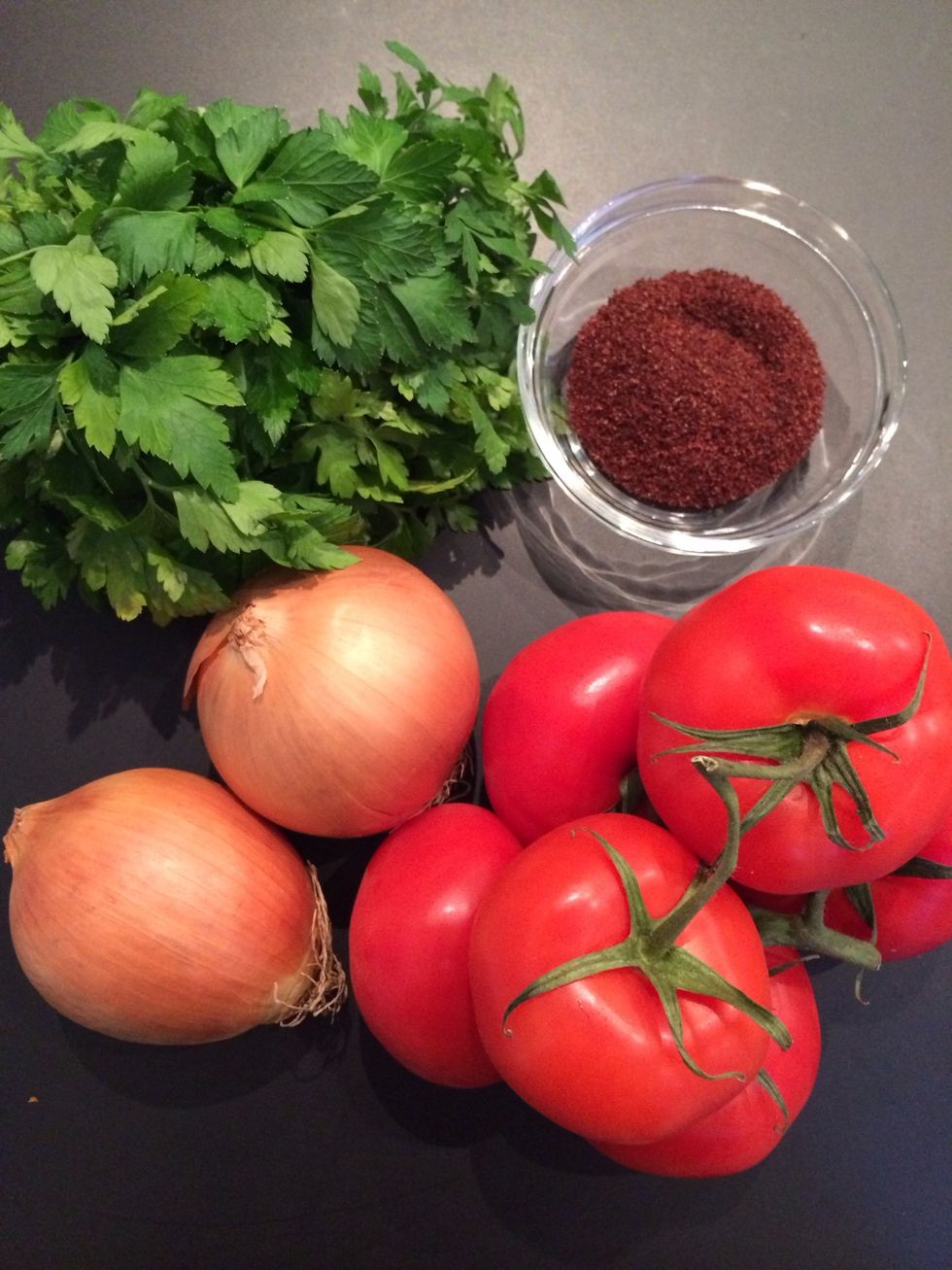 Ingredients for the garnish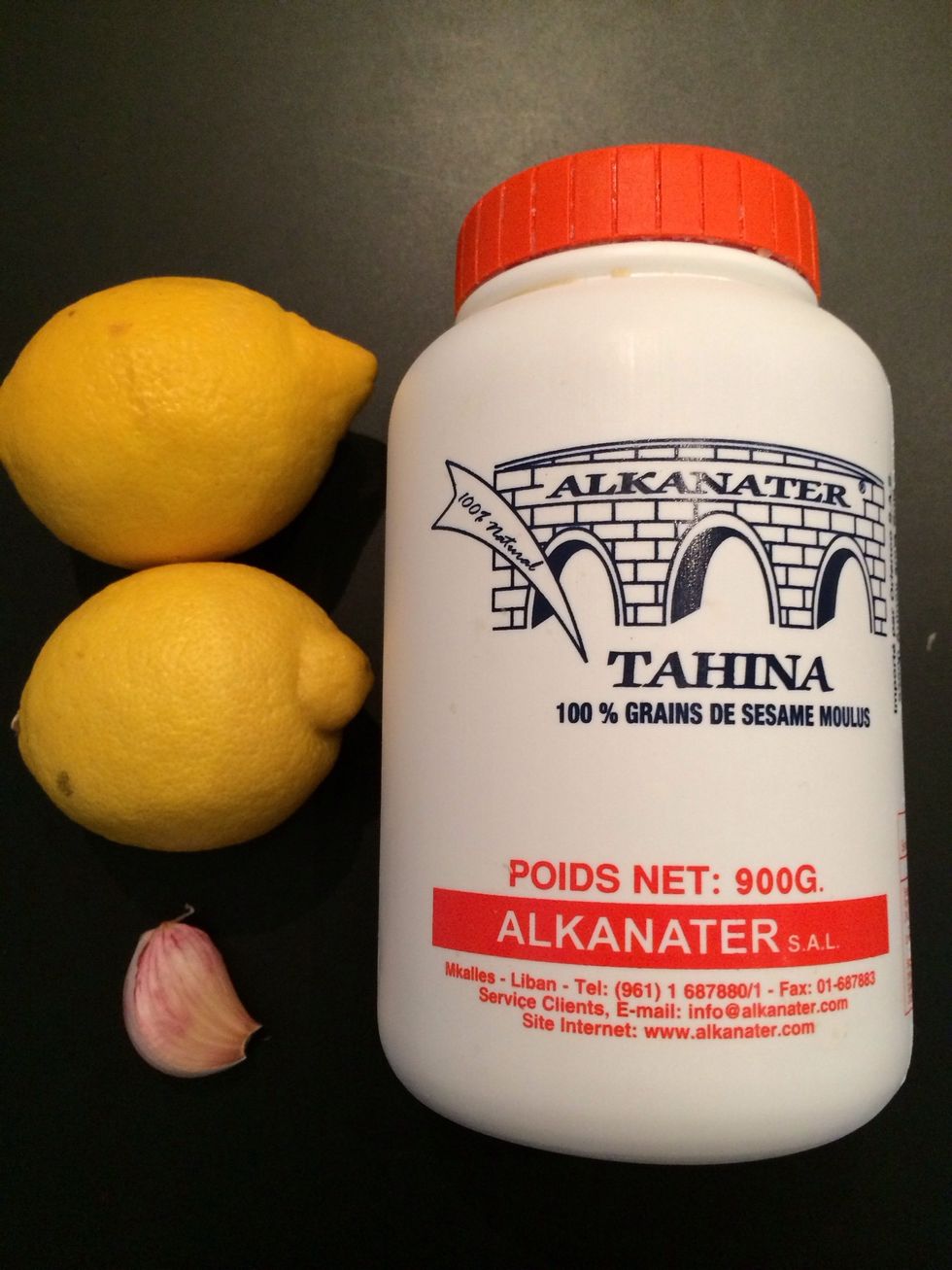 Ingredients for the tahine sauce. Please refer to my guide how to prepare tahine sauce
Here are the garnish. Cut paesley, tomatoes, onions sprinkled with sumac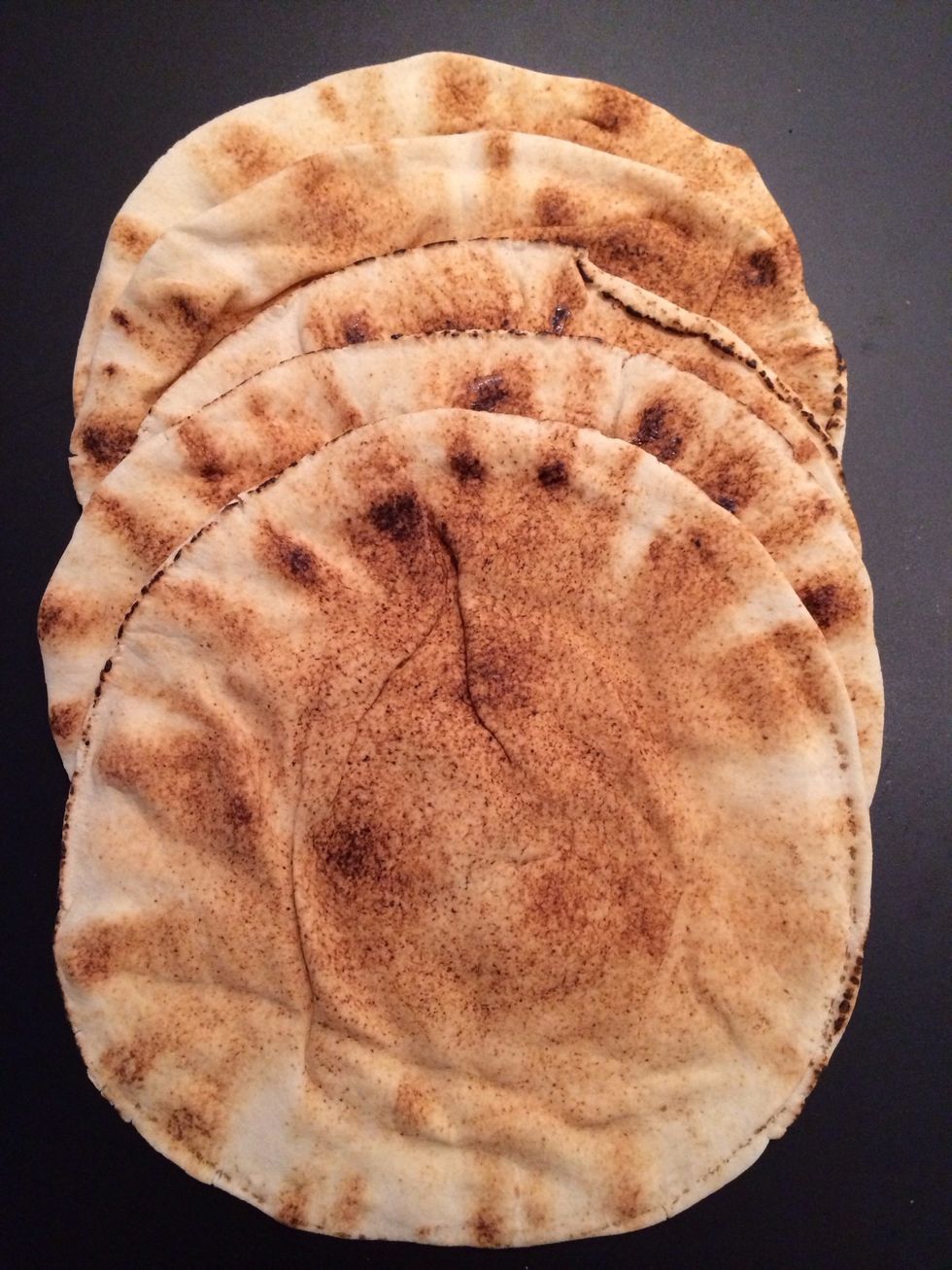 Lebaneses bread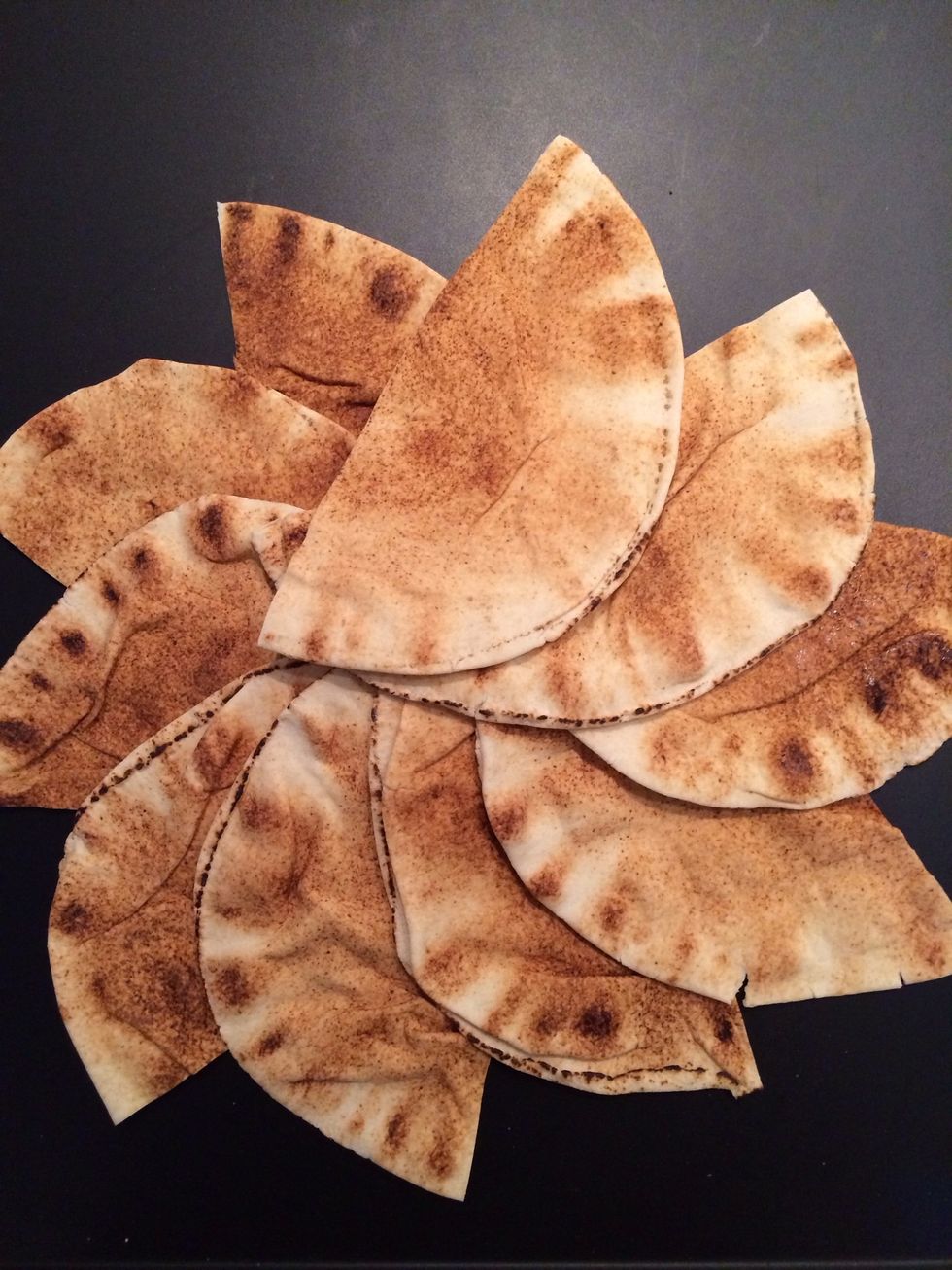 Cut in halves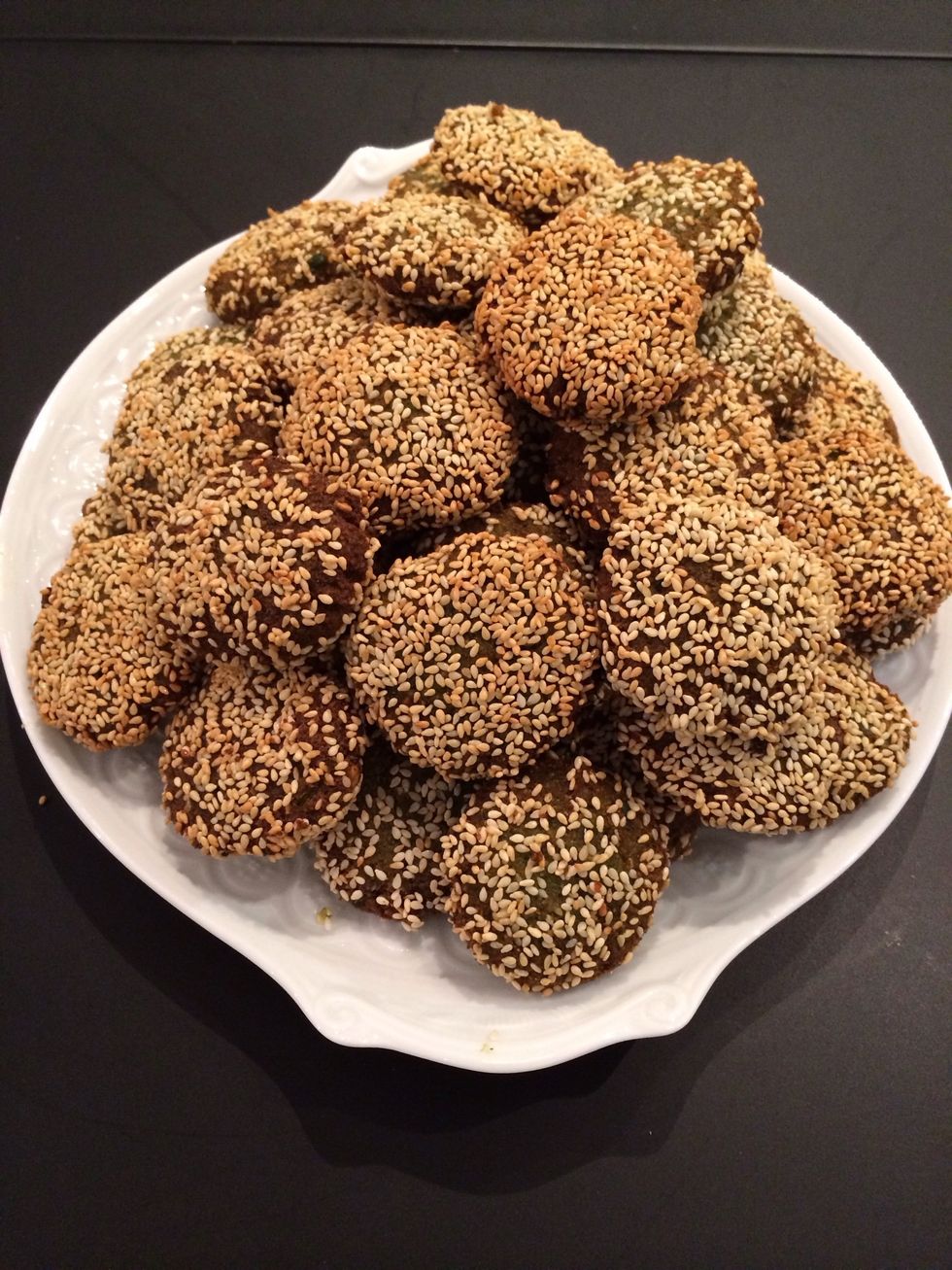 The small hamburgers fried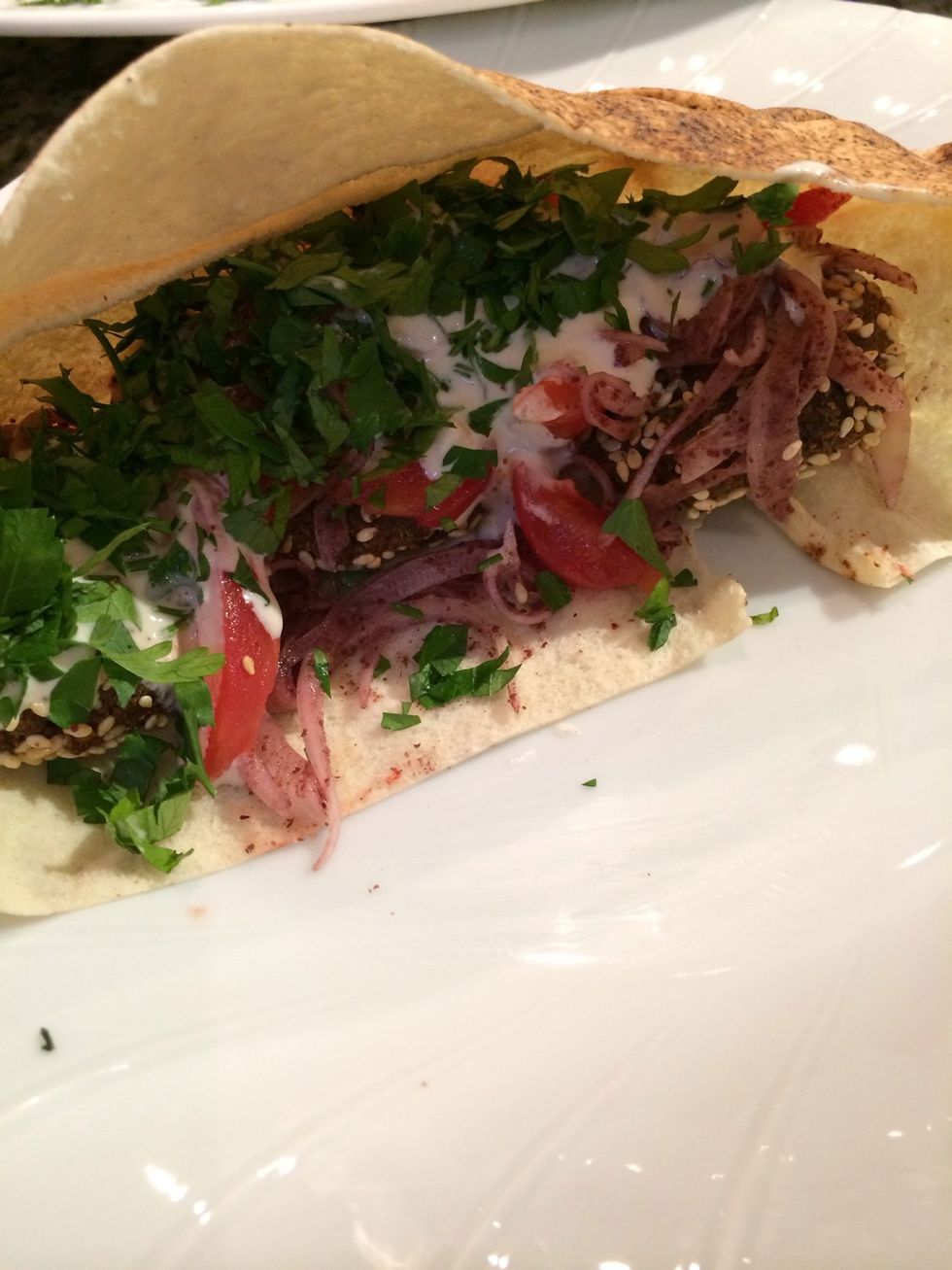 In a half moon put 3 peices of falafel put the garnish and the tahine sauce. Yummy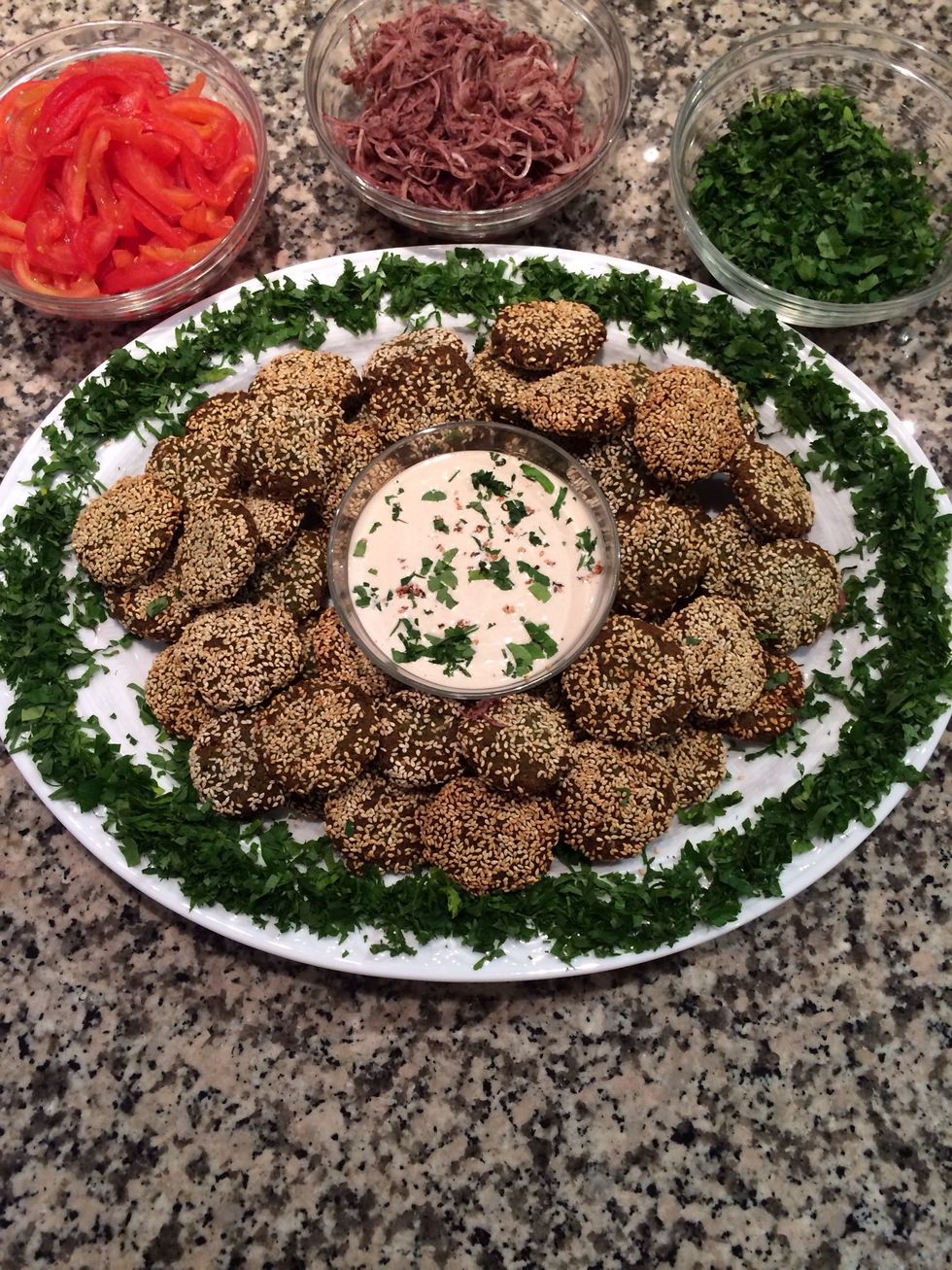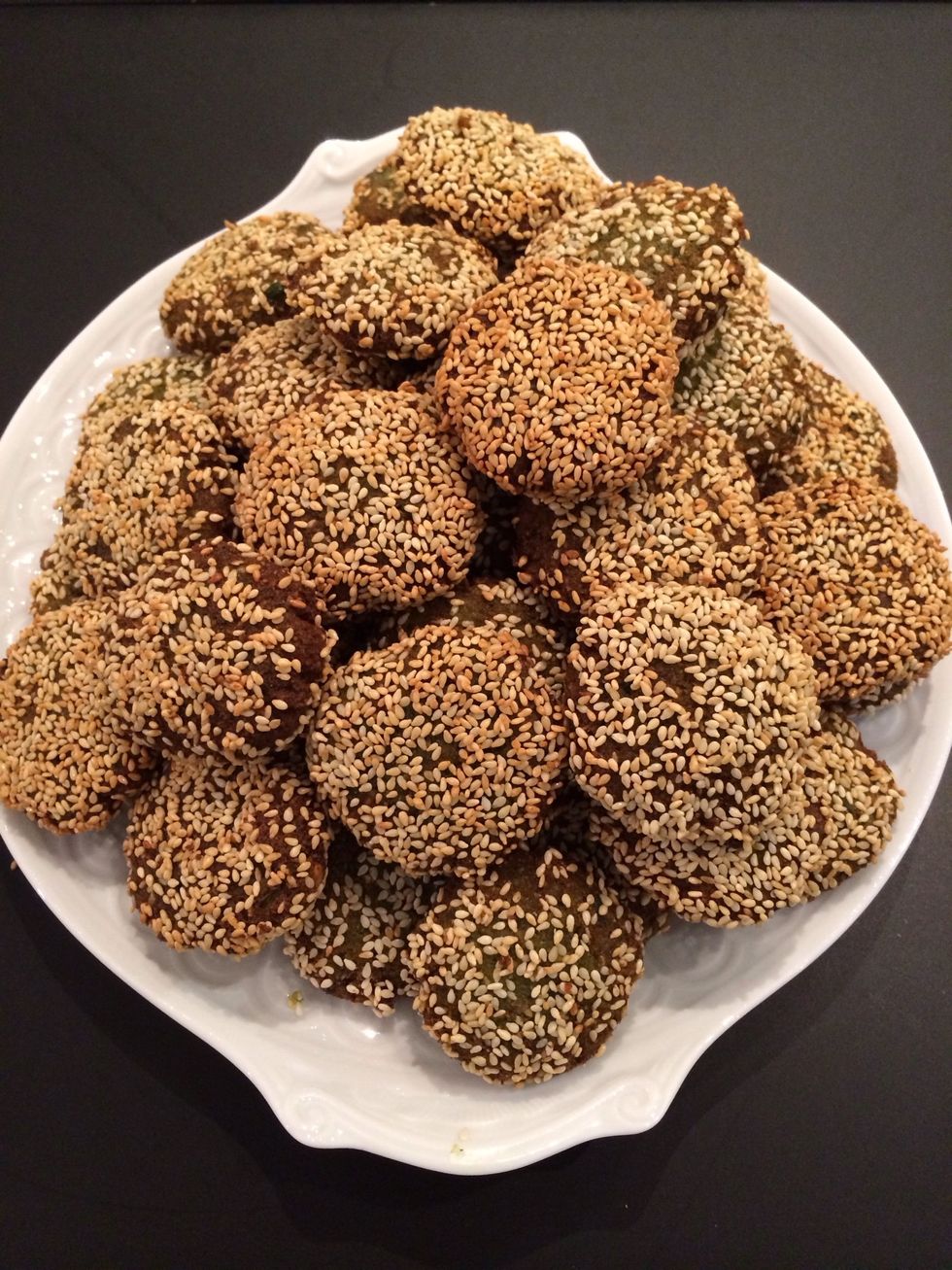 This recipe; nearest to the Lebanese version, is a more of a complete protein by mixing garbanzo beans and dried Lima beans. But no flour. And + grains and turmeric to give healthy dimension.
This recipe is the nearest to the Lebanese version; garbanzo beans and dried Lima beans. But here I do not use flour and I add seeds and curcuma
250.0g Garbanzo beans
250.0g Lima beans dried and peeled
2.0Tbsp Sunflower seeds
2.0Tbsp Pumpkin seeds
2.0Tbsp Flax seeds
2.0bnch Cilantro
1.0 Onion
4.0g Garlic
6.0tsp Red chili...or more
2.0tsp Cumin
1.0tsp Coriander seed
Salt and pepper and turmeric
2.0tsp Baking powder
Sesame seed for coating