How to prepare delicious pasta with parmesan sauce
I love pasta, cheese, rocket salad and parma ham. This is a simple guide on how to combine them together to get a superb pasta popular among friends and family.
3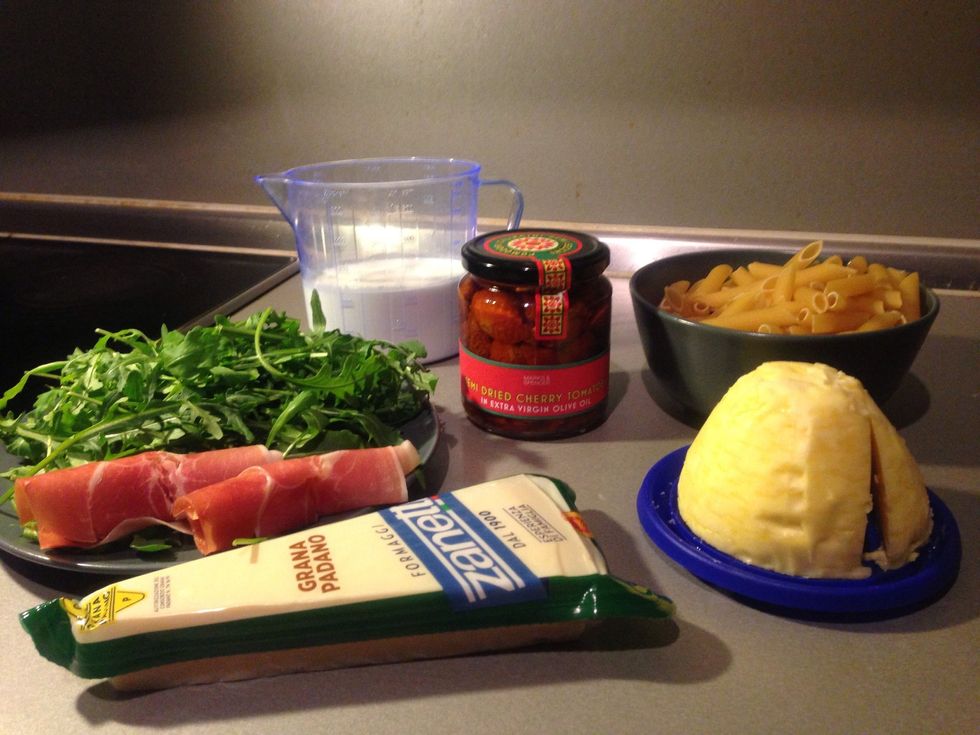 This is what you will need (butter and pasta seems to be out of picture).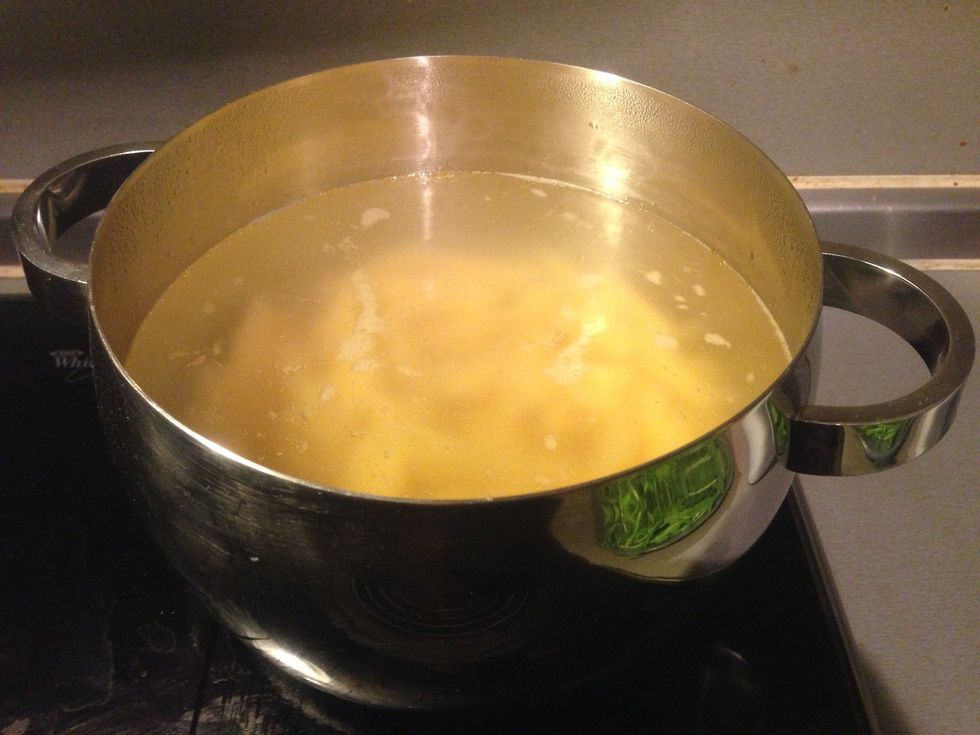 Boil your pasta with bit of salt for time suggested for the specific pasta you use. I usually just taste, whether its firm but not hard (al dente), no stress with the timer.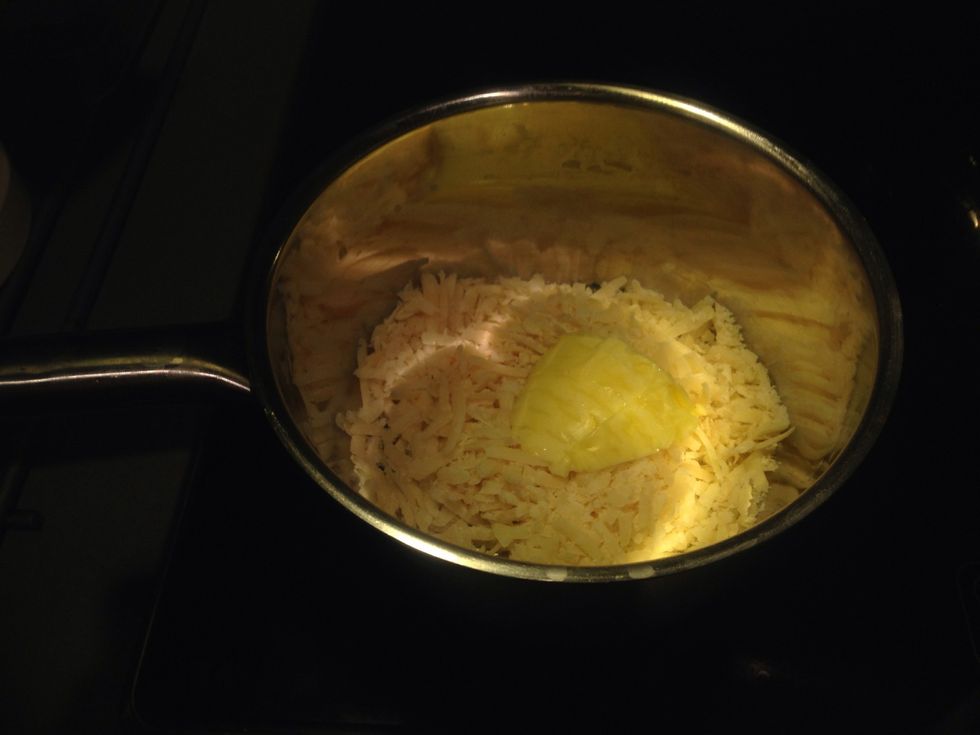 Start melting grated parmesan in a sausepan with slice of butter. Stir, it sticks easy to the pan.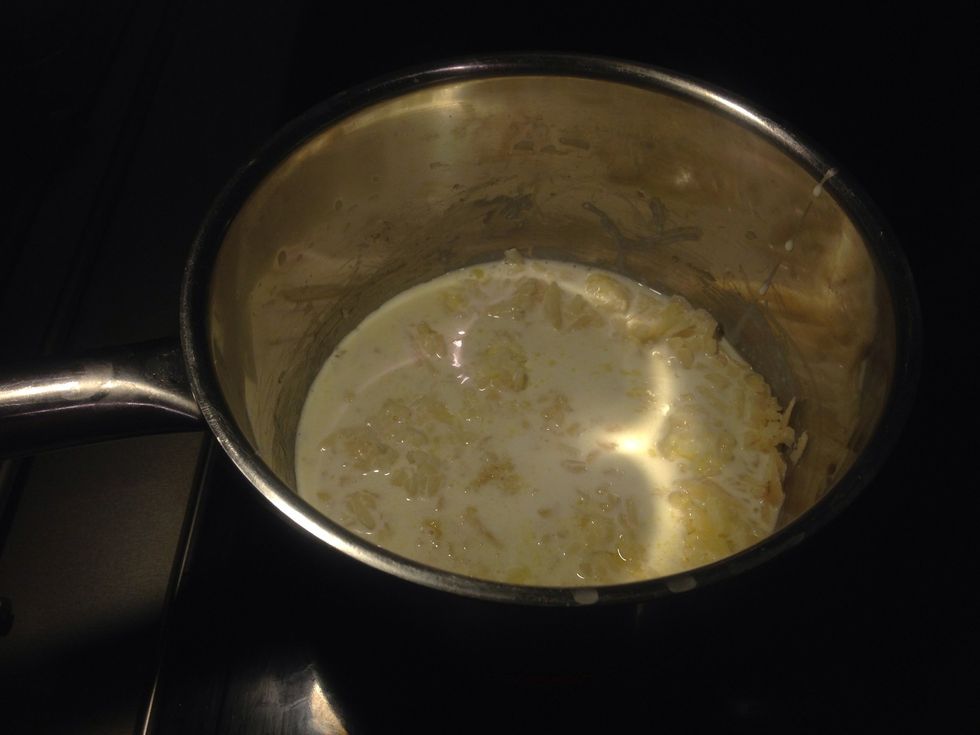 Add cream and stir. I usually use light whipping cream (30%), which tends to be bit sweeter and has a light flavour.
Stir untill you get smooth sauce like this.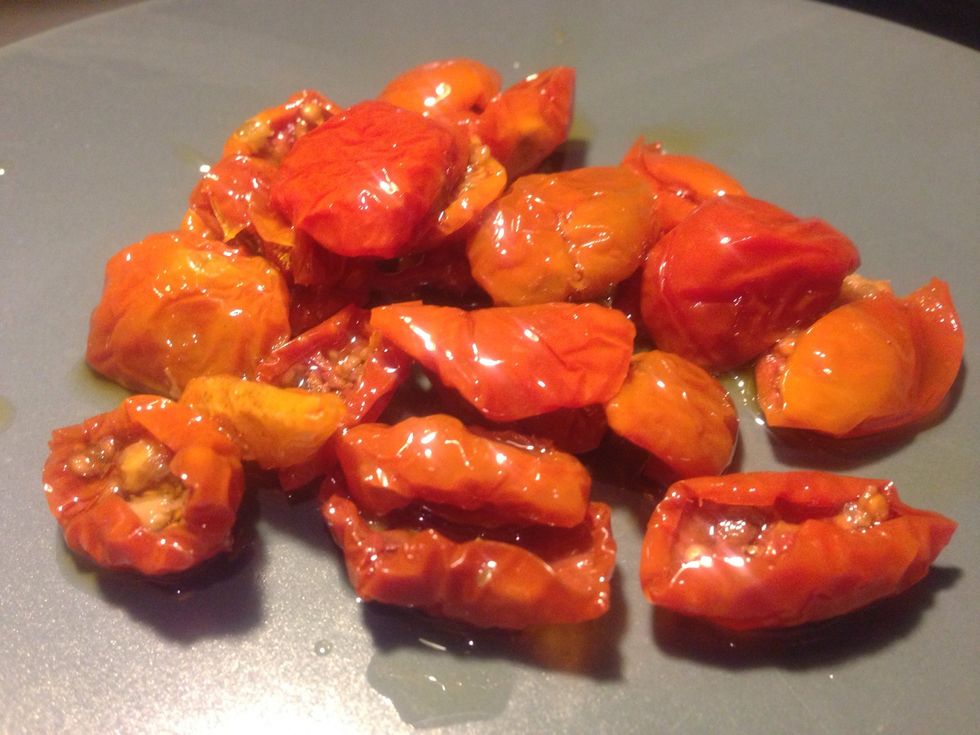 Cut sundried tomatoes to smaller pieces. I like to use semidried cherry tomatoes (on picture) for more aromatic flavour.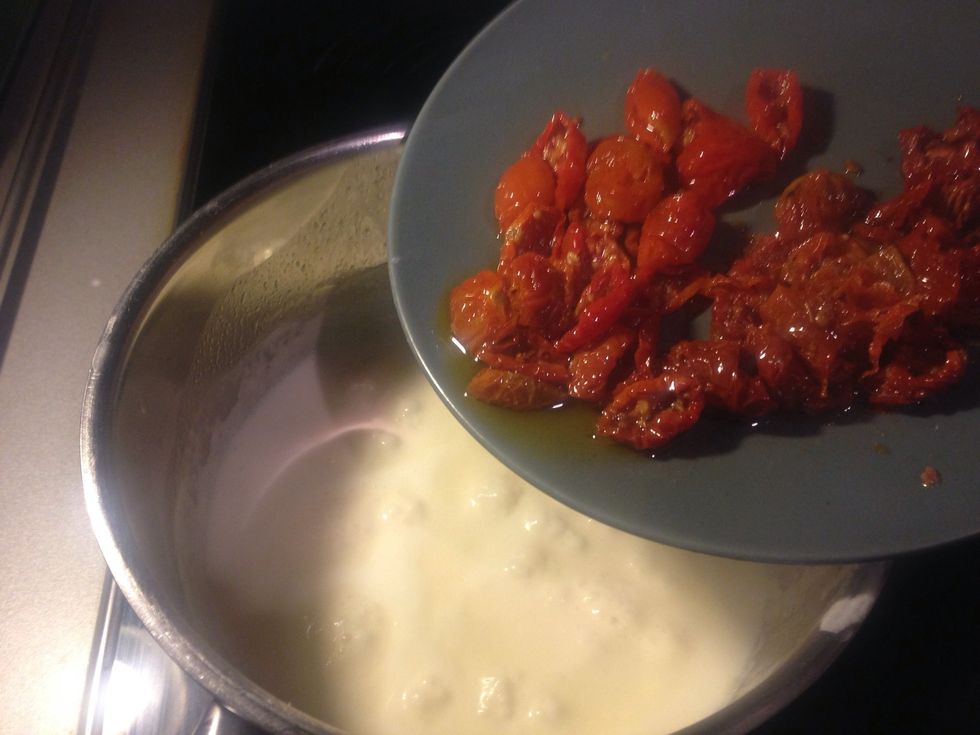 Add tomatoes to your sauce. Boil and stir for few minutes. The sauce might turn slightly pink.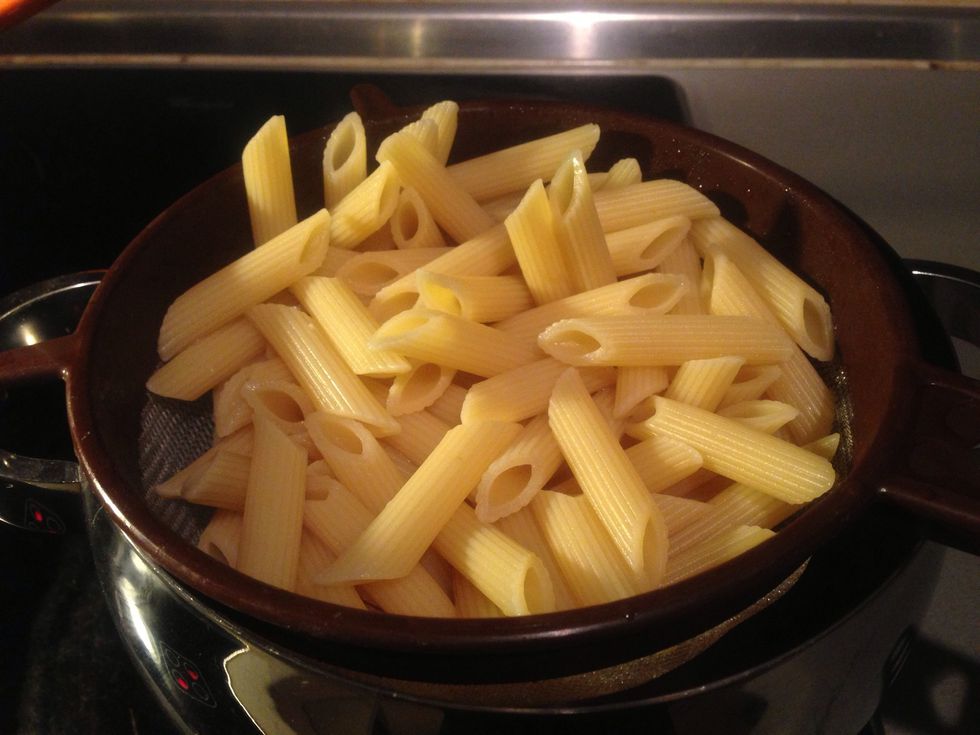 Drain your prepared pasta. I used penne, but there are hundreds of types of pasta to choose from (literally). Then, mix the pasta with the sauce.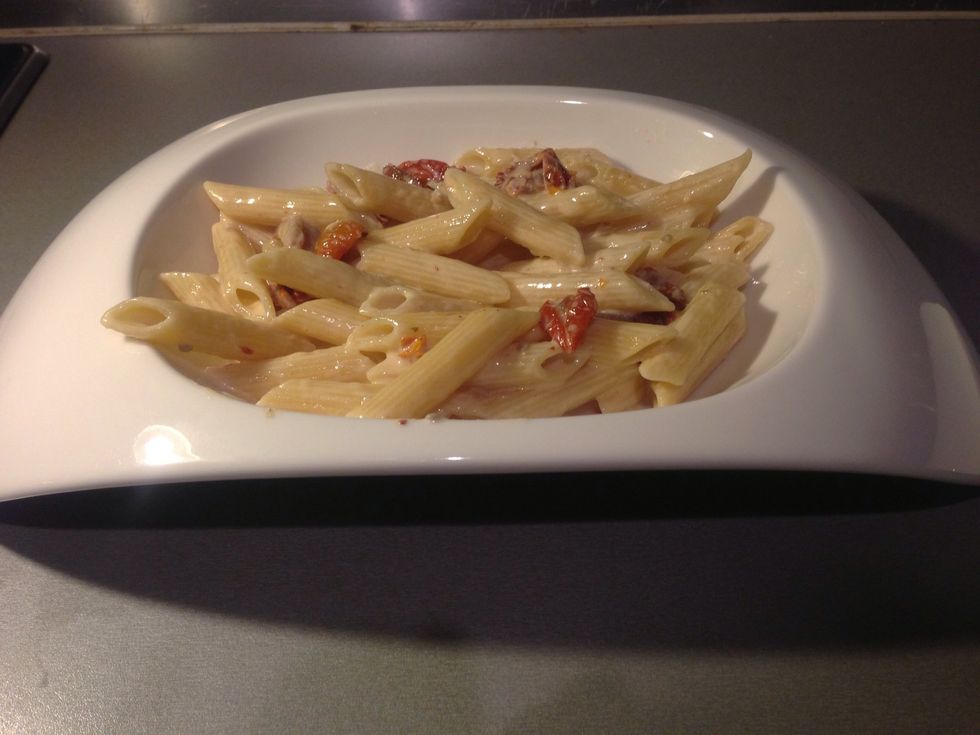 Place the pasta on a plate.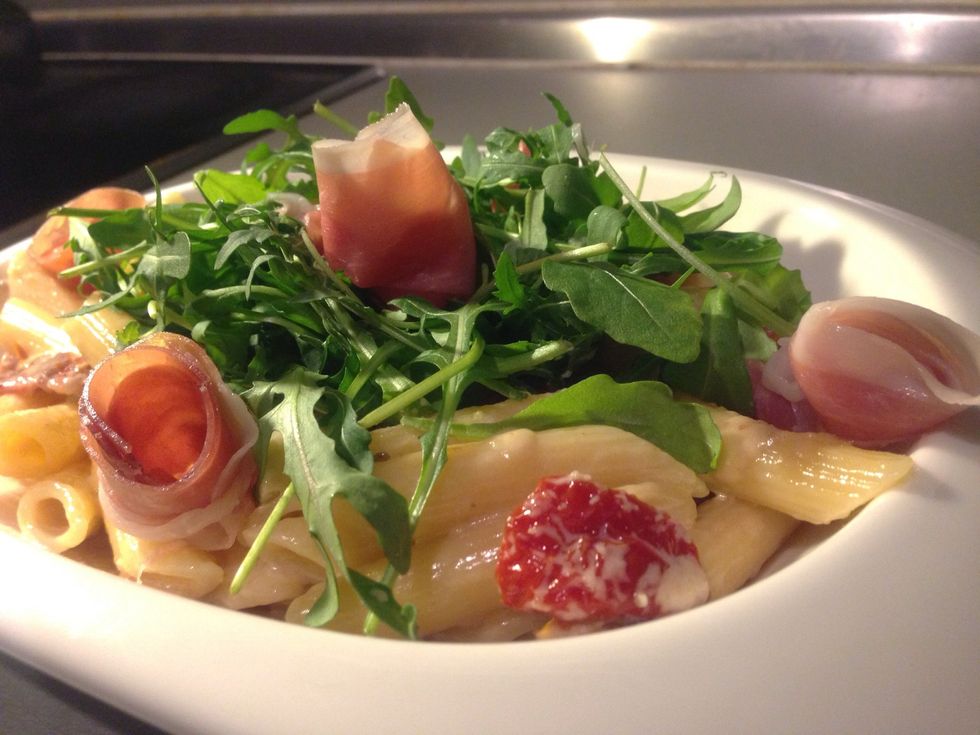 Put fresh rocket salad (in US also called arugula) on top and decorate with parma ham (prosciutto crudo).
Your new favourite pasta is ready! Let me know if you liked it. Enjoy!
Parmesan
Butter
Light whipping cream
Parma ham (prosciutto crudo)
Rocket salad (rucola/arugula)
Pasta of your choice
Sundried tomatoes