If you've never had nopales, don't let the fact that they're cactus🌵scare you. They ARE yummy! For you nopales lovers💚, this is a SUPER easy recipe!
1313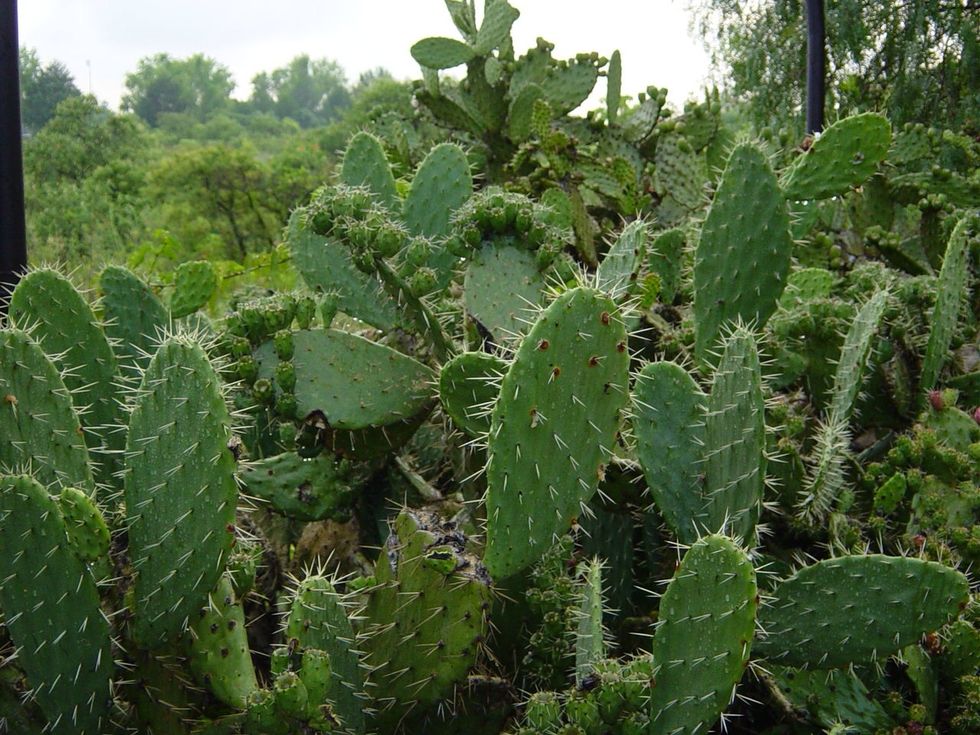 Nopales are popular throughout Mexico, Central America and Latino communities in the United States. With this recipe though, we're going the easy way!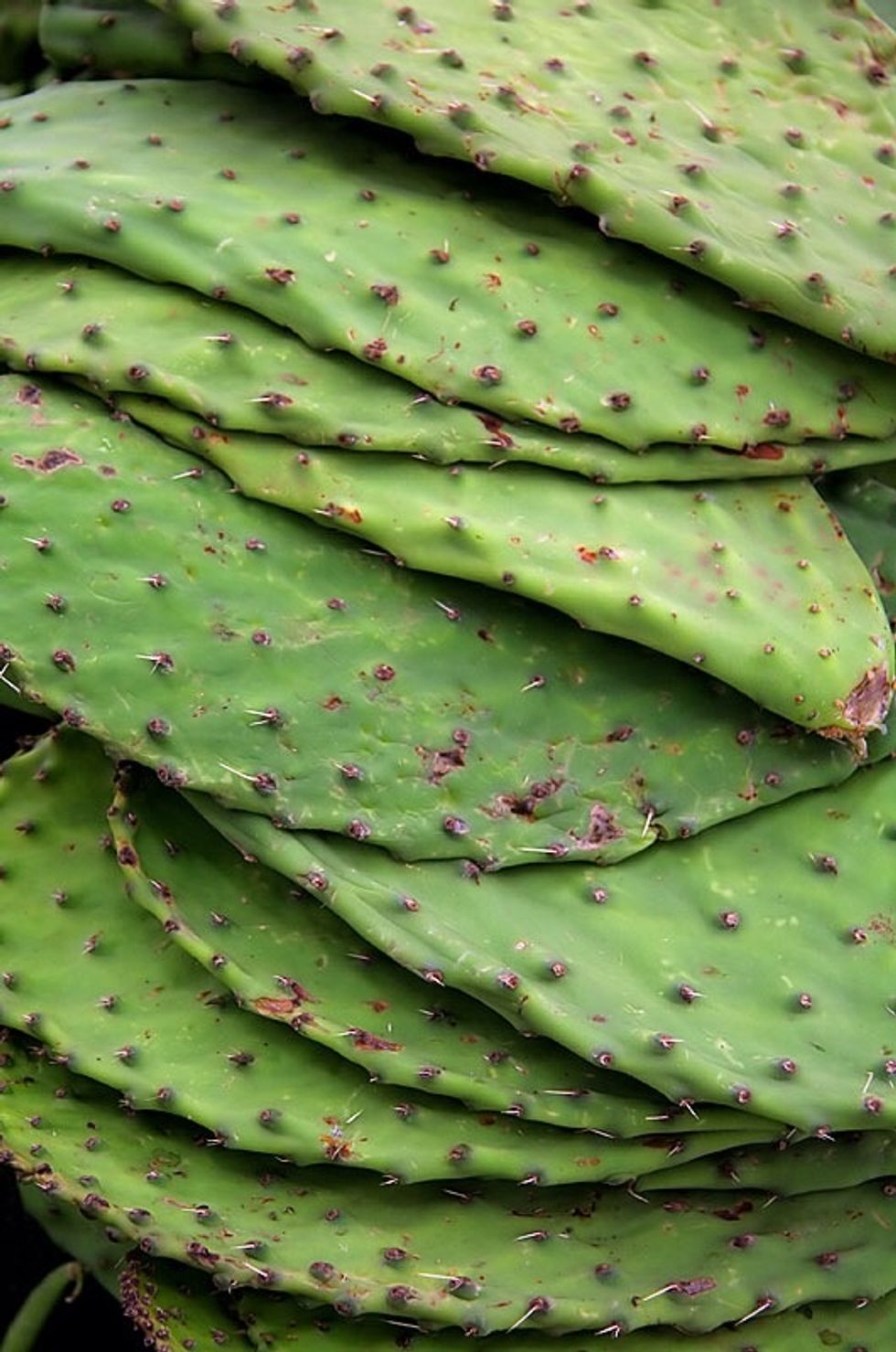 Though lots of people make nopales from scratch, my friend Mariano (who makes the BEST nopales in the world!) makes them this way and he's sharing his recipe. And the big secret that makes them easy?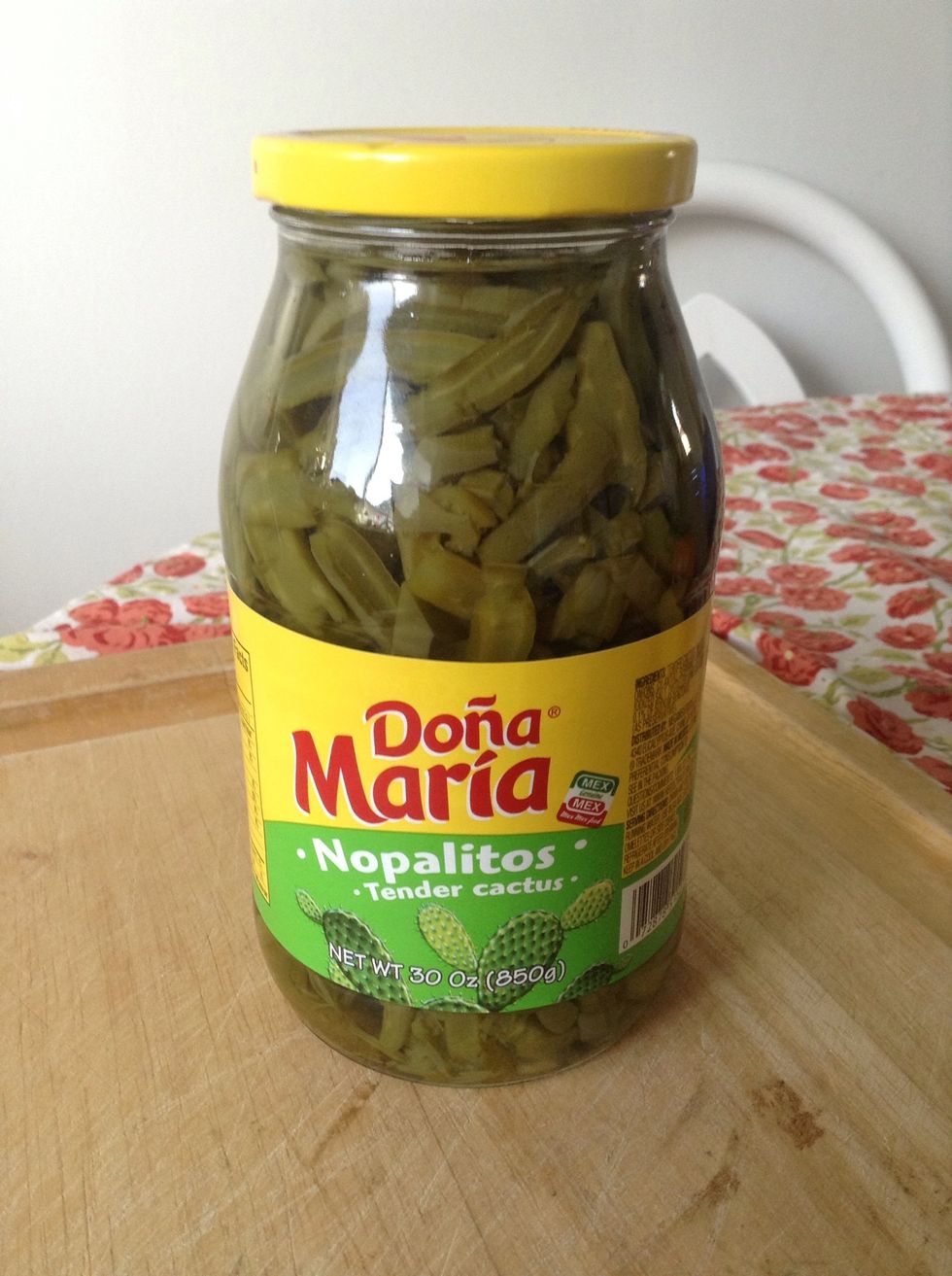 Ta da! Tender cactus "nopalitos" in a jar (spines & skin removed!) found in Latino markets & even some supermarkets. So much of the work is already done! Now let's make them into a delicious salad!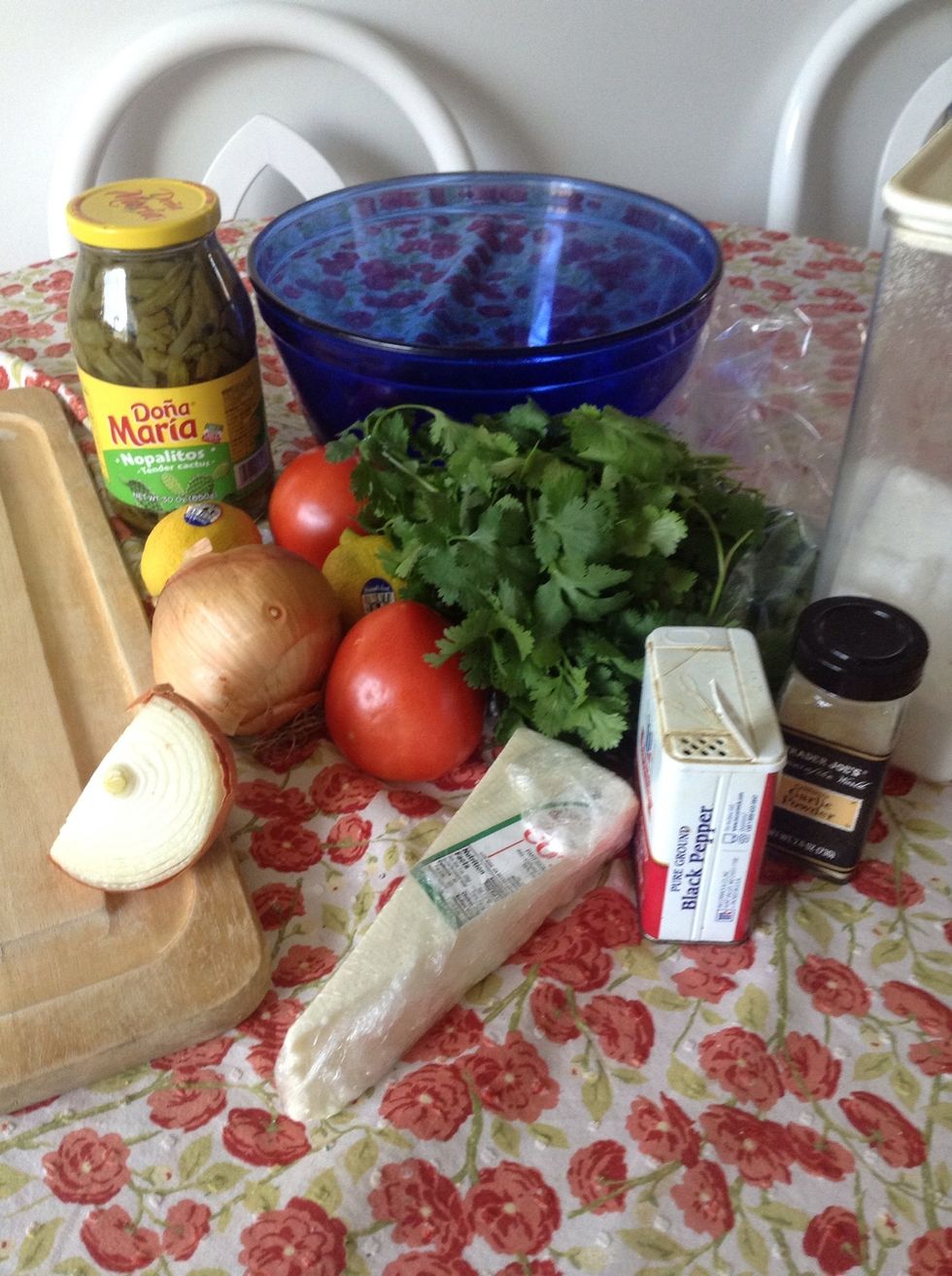 Gather your ingredients.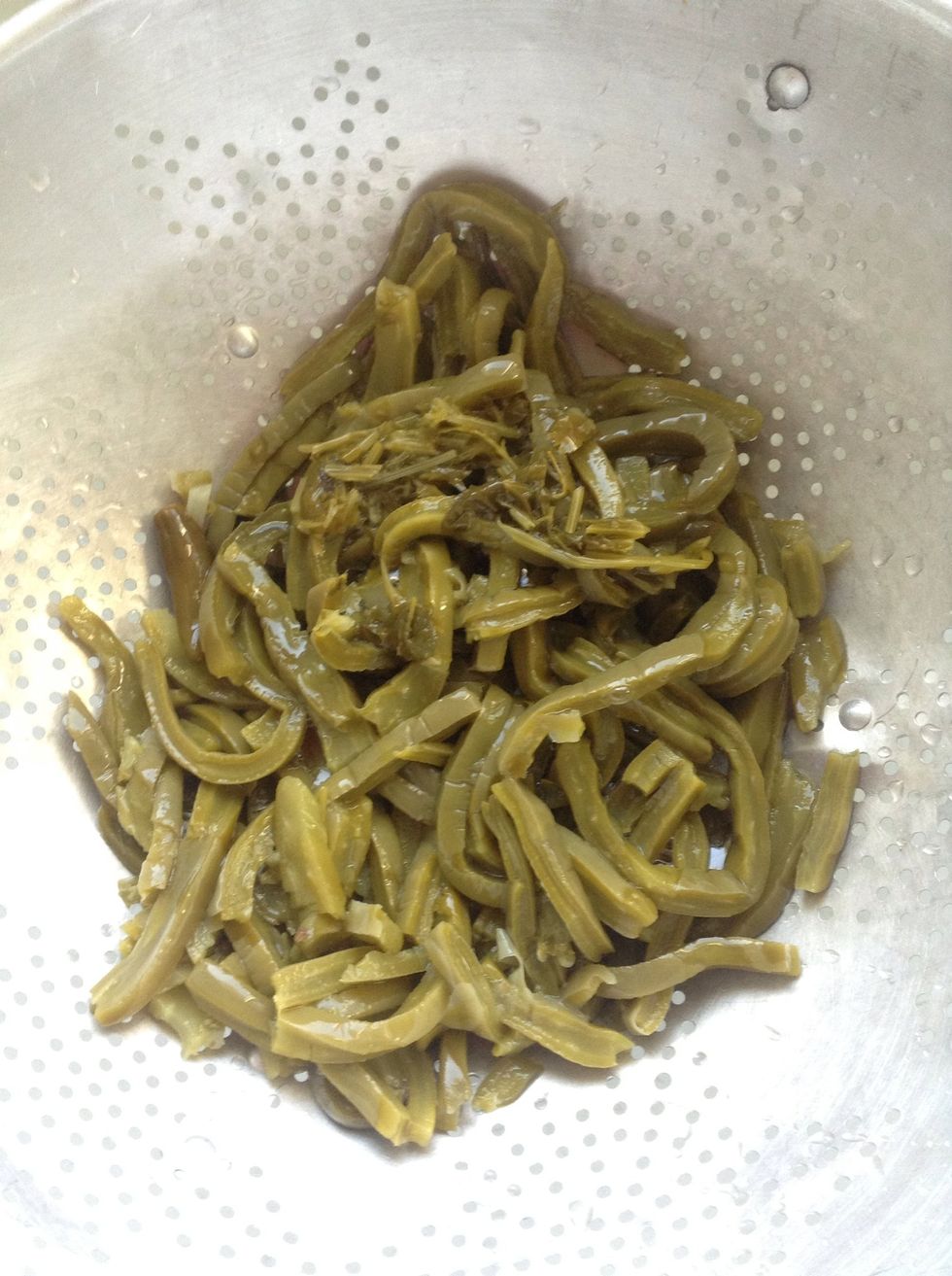 Put the jar of nopales into a colander and . . .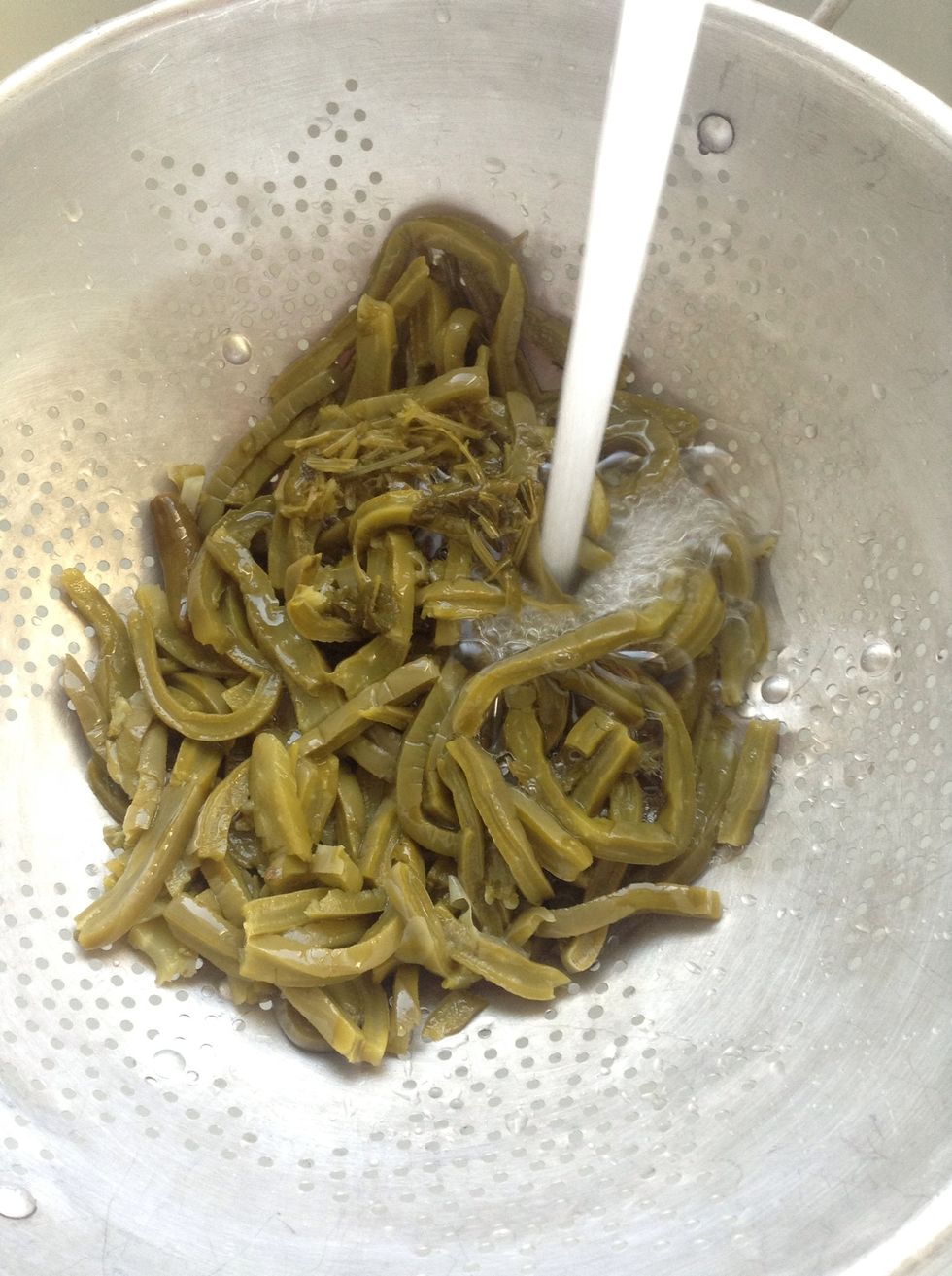 . . . rinse well. The liquid they come in is kind of slimy, kind of like with okra.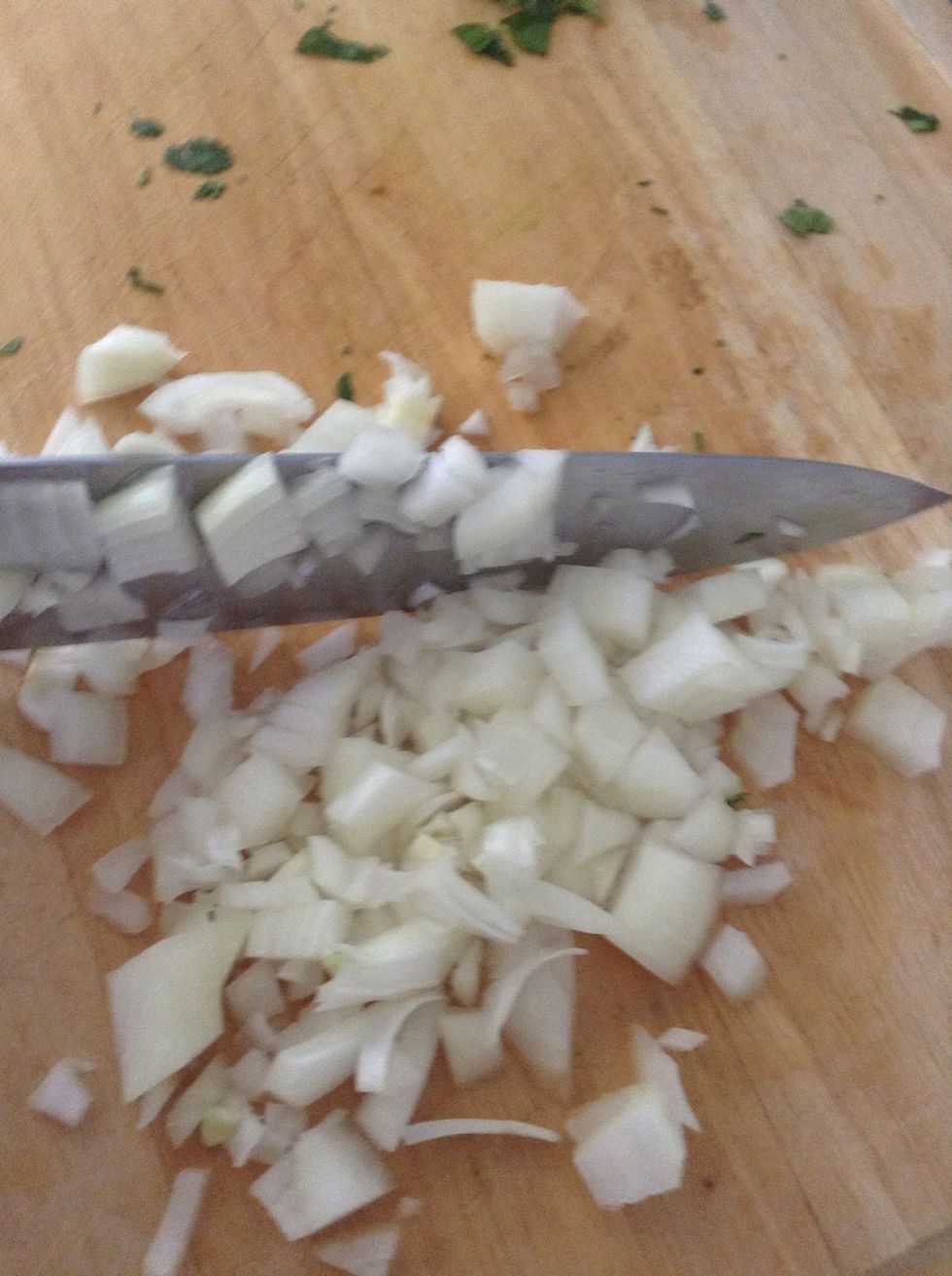 Chop up an onion.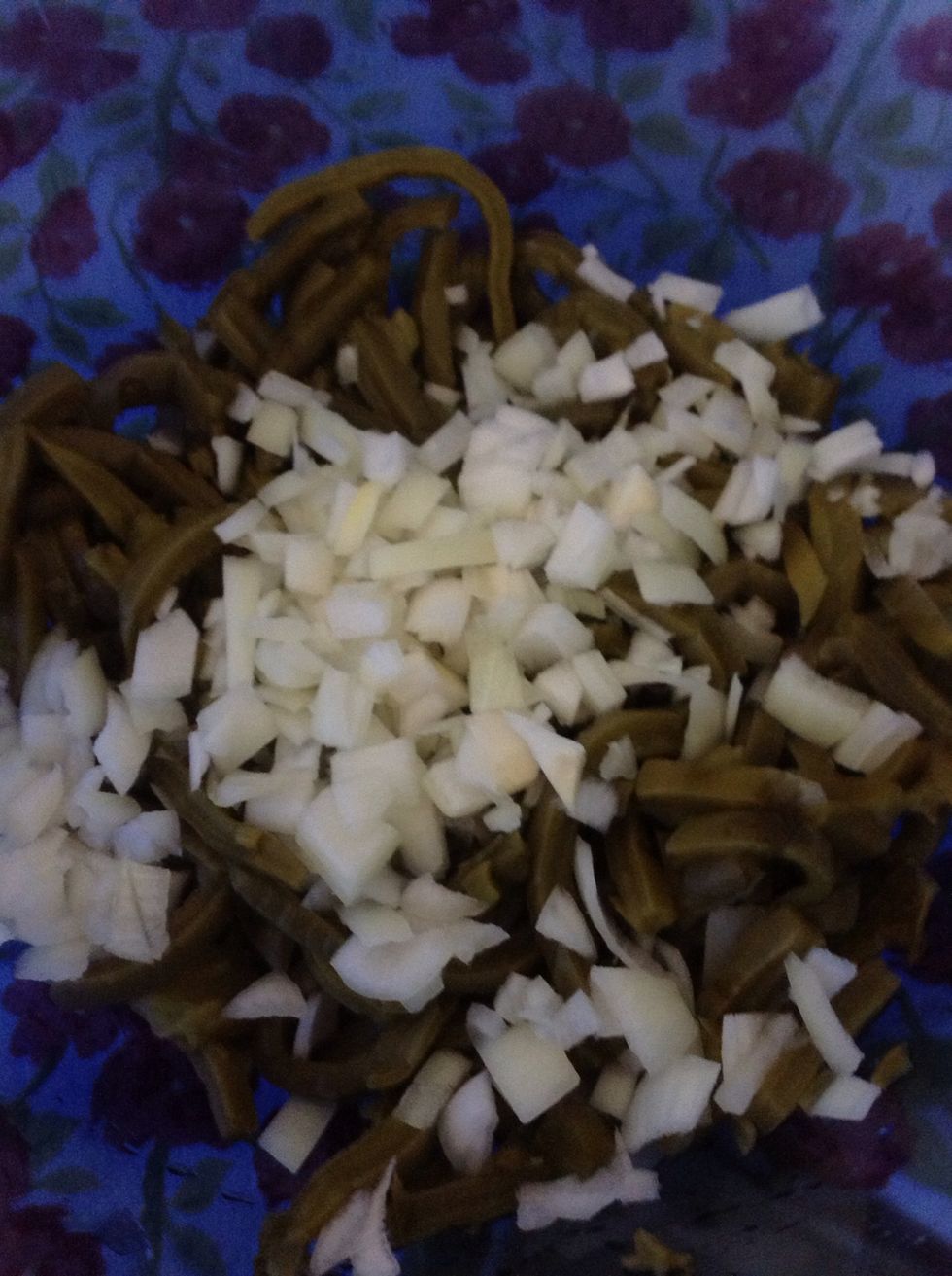 Toss it into the bowl with the nopales.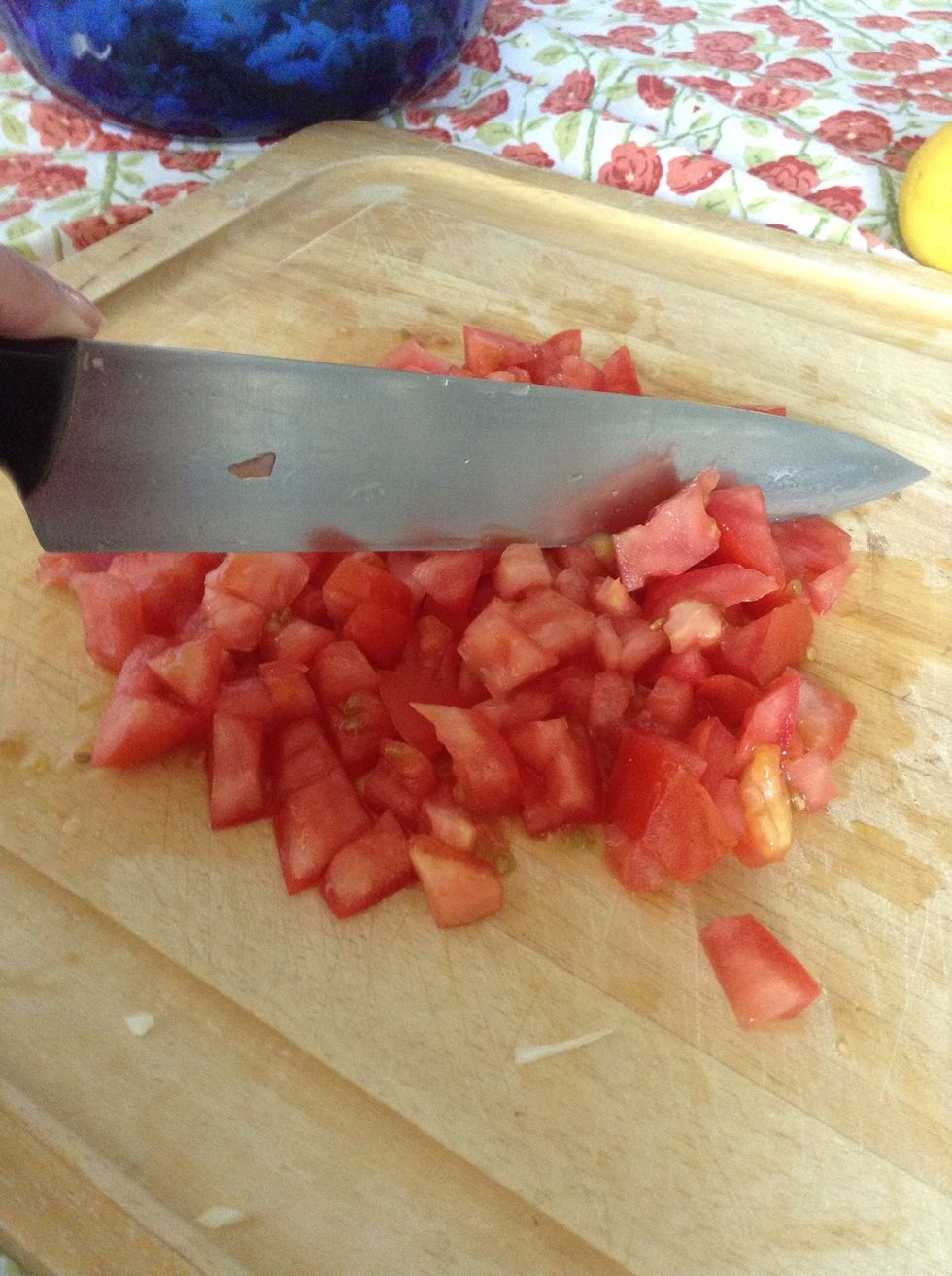 Chop up a couple tomatoes. . .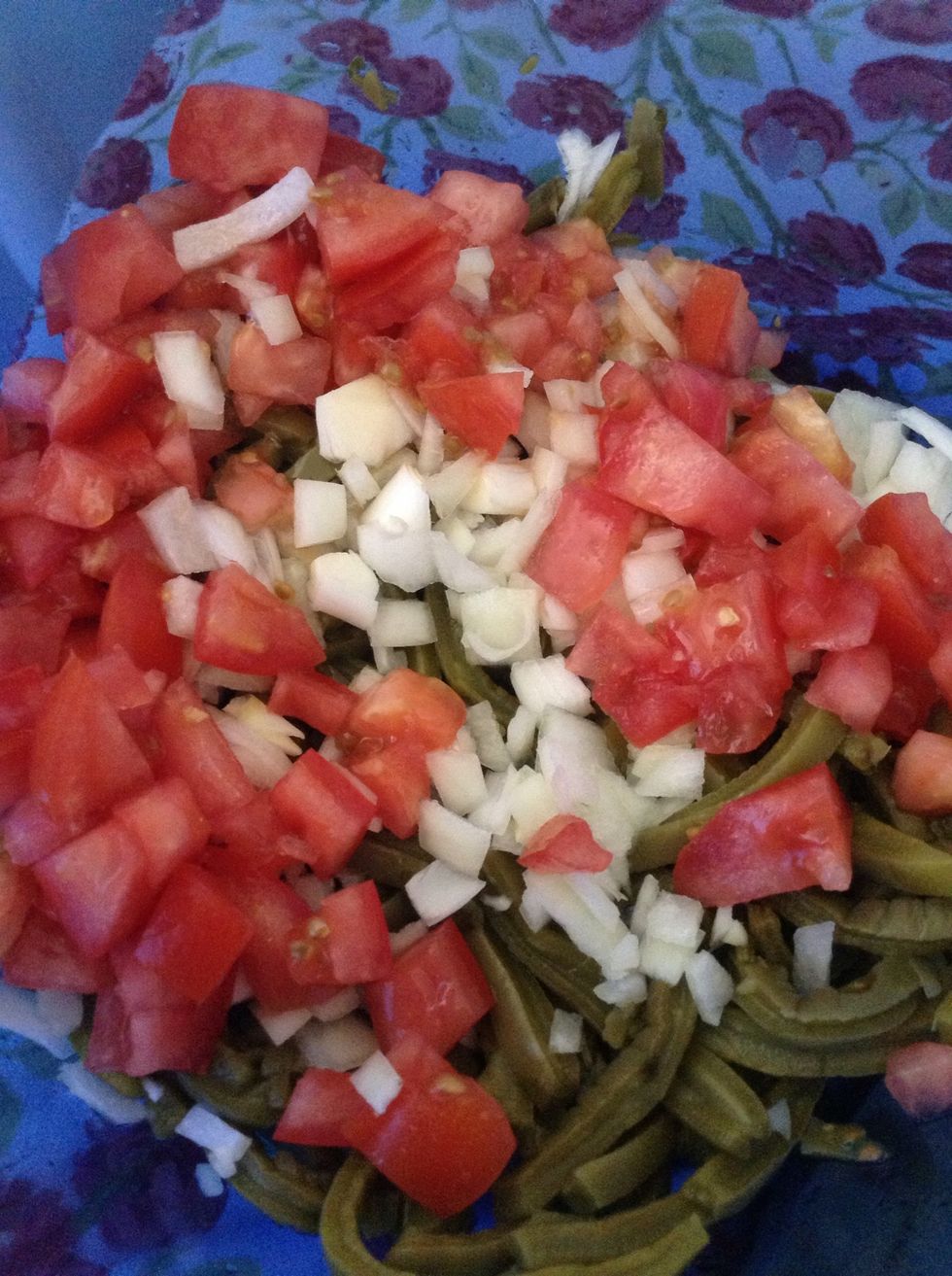 . . . And toss those into the bowl too.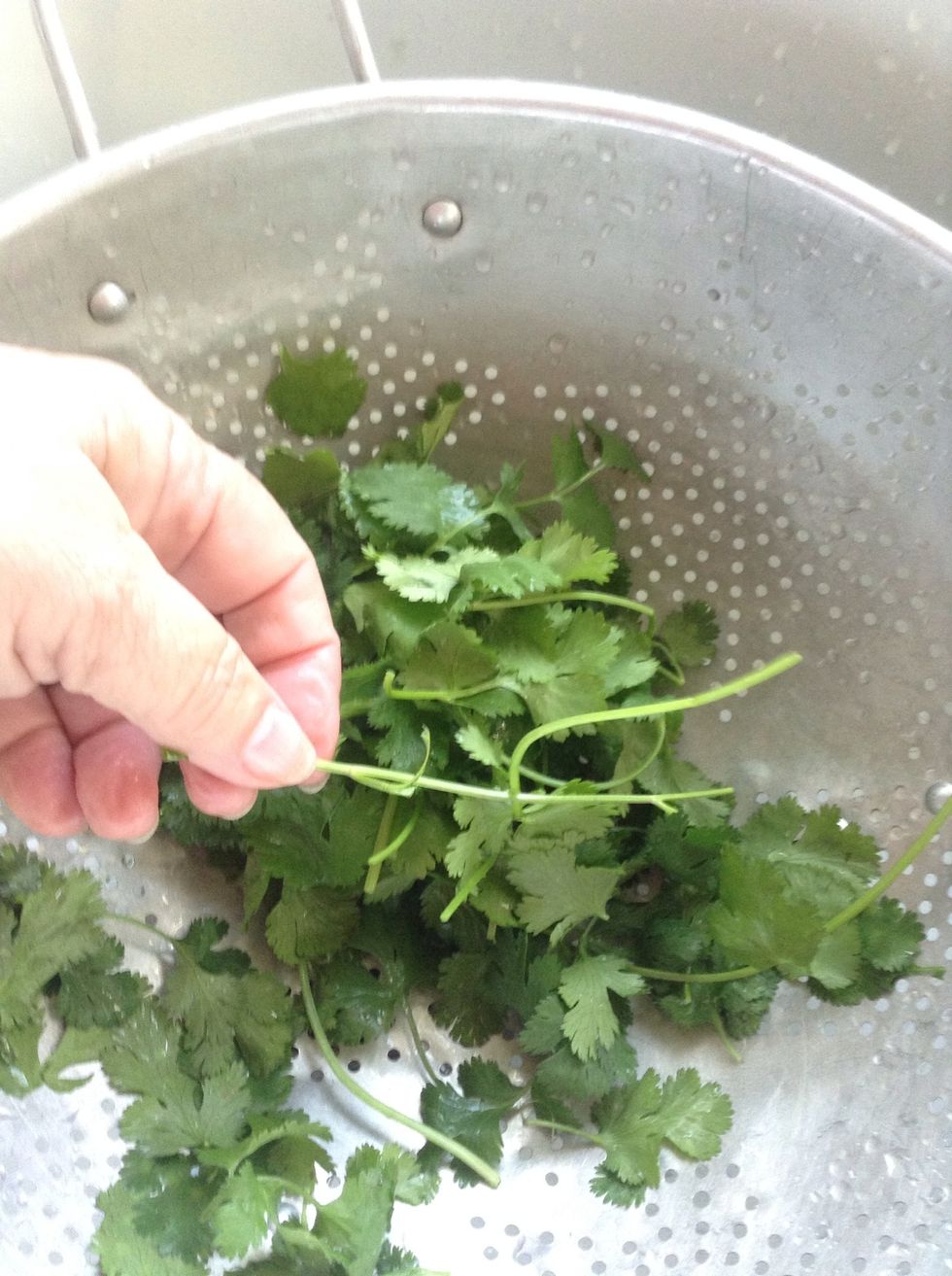 Rinse off the fresh cilantro. I remove some of the stems too but you can leave them if you prefer. It's personal preference as is the amount you want to use. I use a lot since I LOVE 💚 cilantro!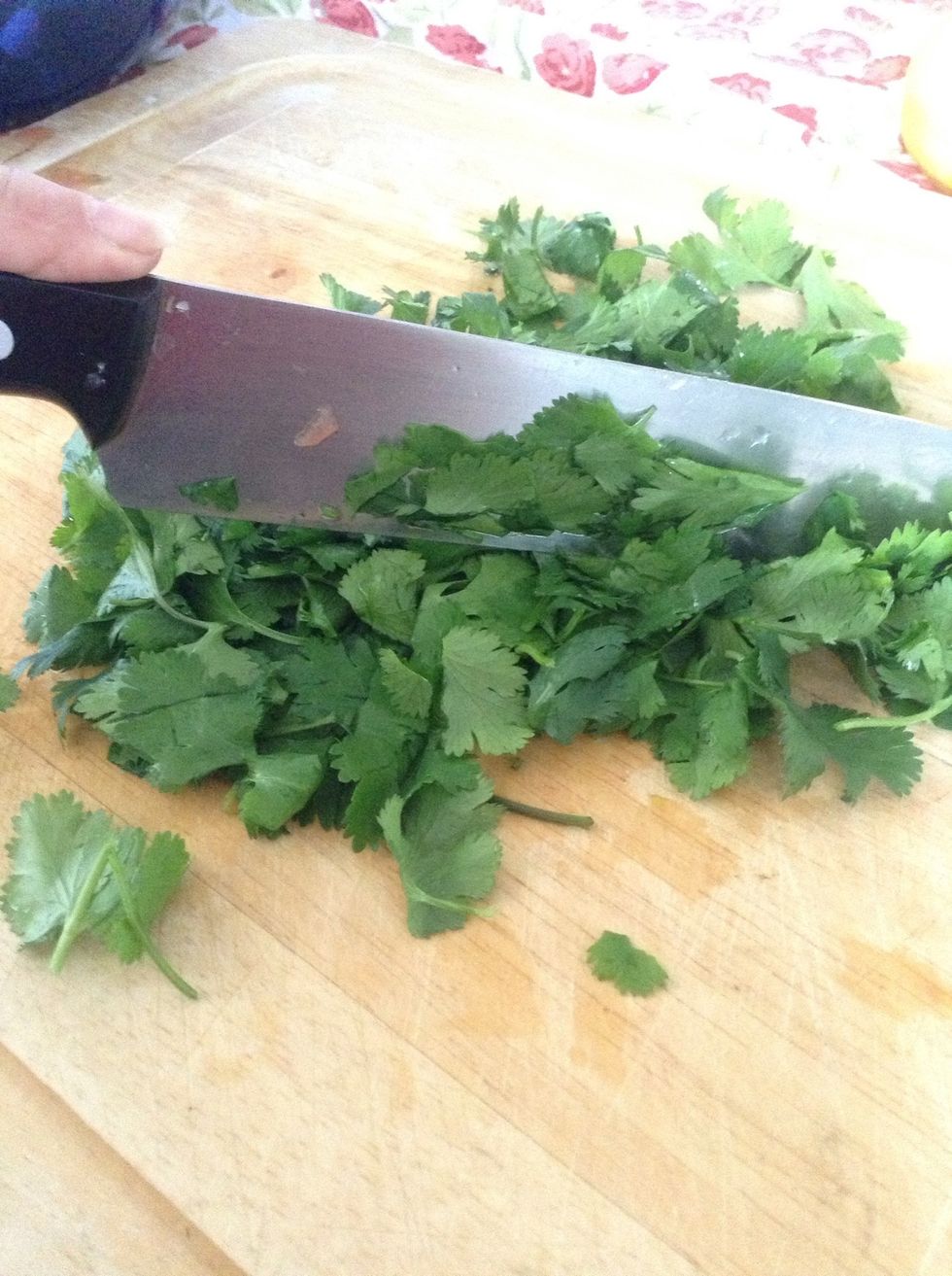 Chop up the cilantro. . .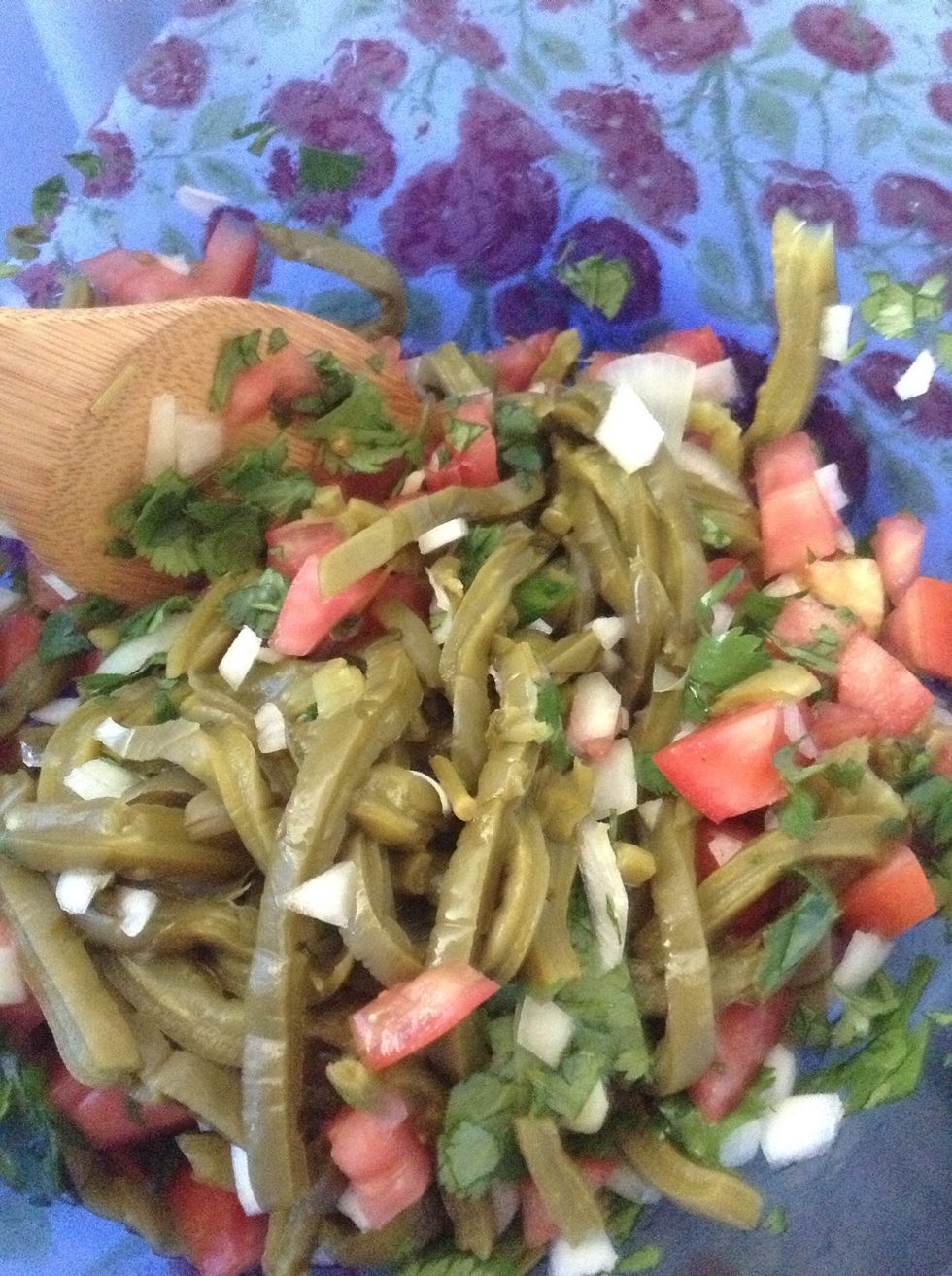 . . .and toss into the bowl and stir.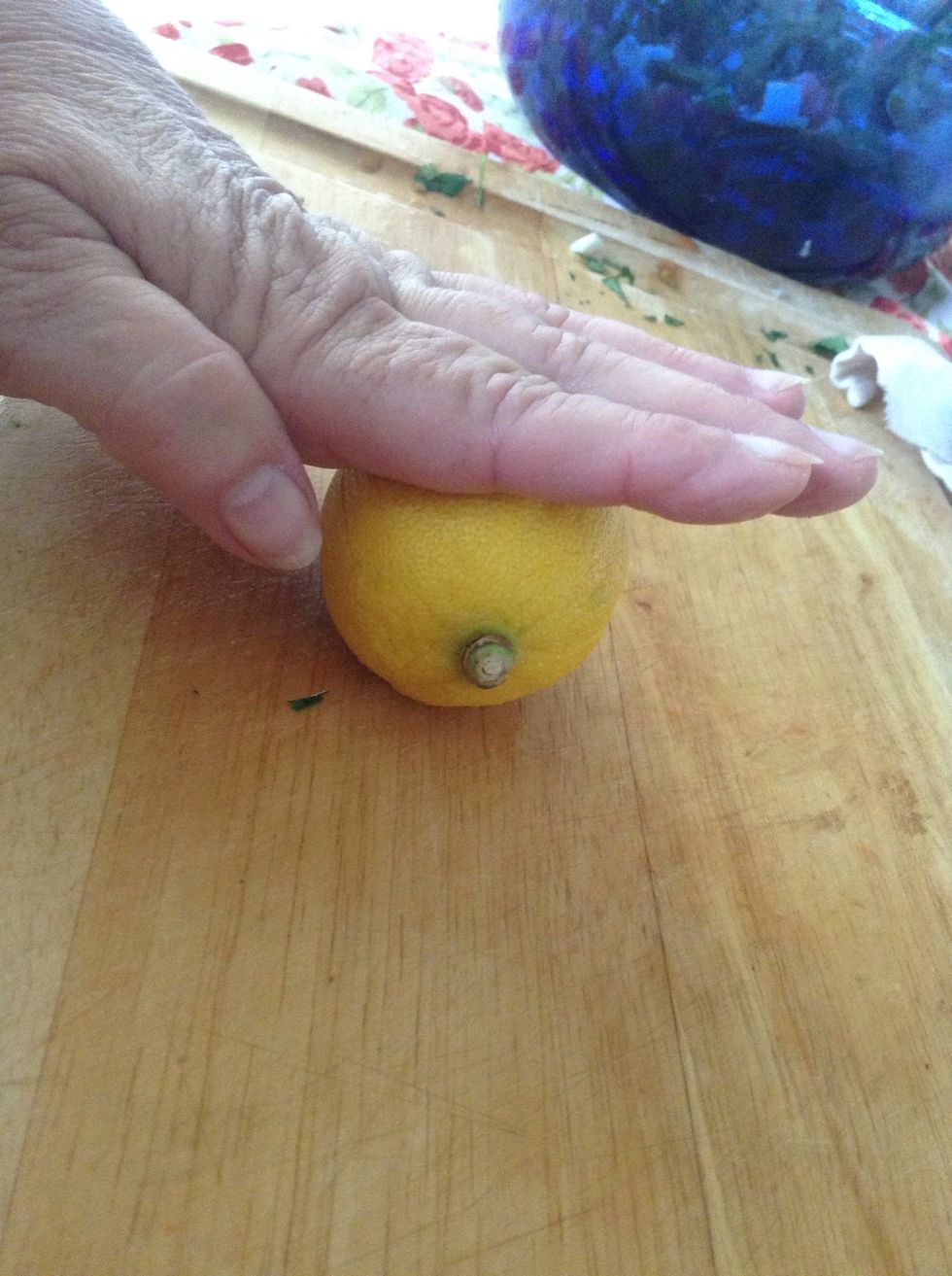 Next we're going to add lemon juice - roll and press the lemon before you cut it to get the maximum juice out of your lemon.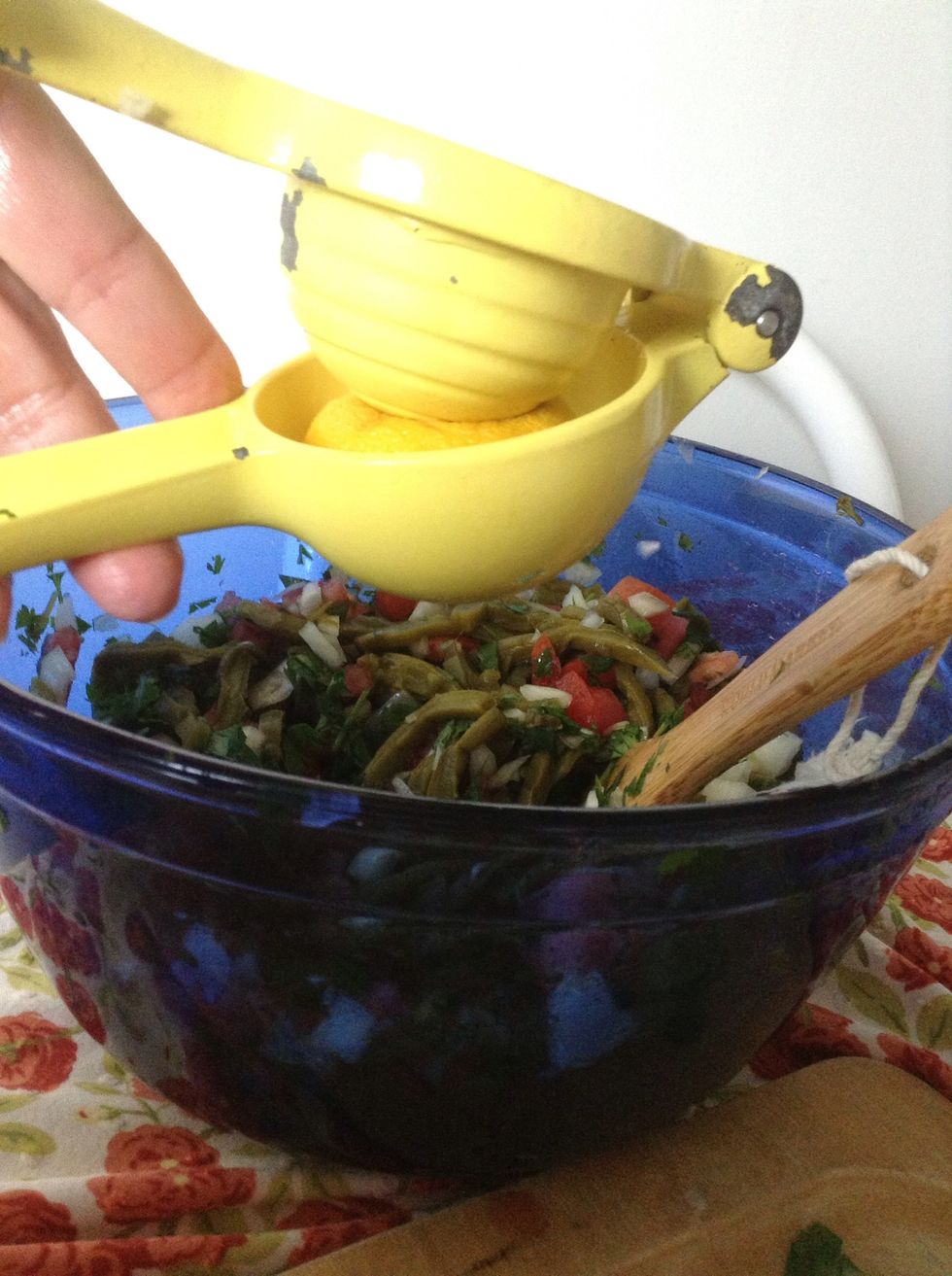 Squeeze the lemon juice from two lemons into the bowl.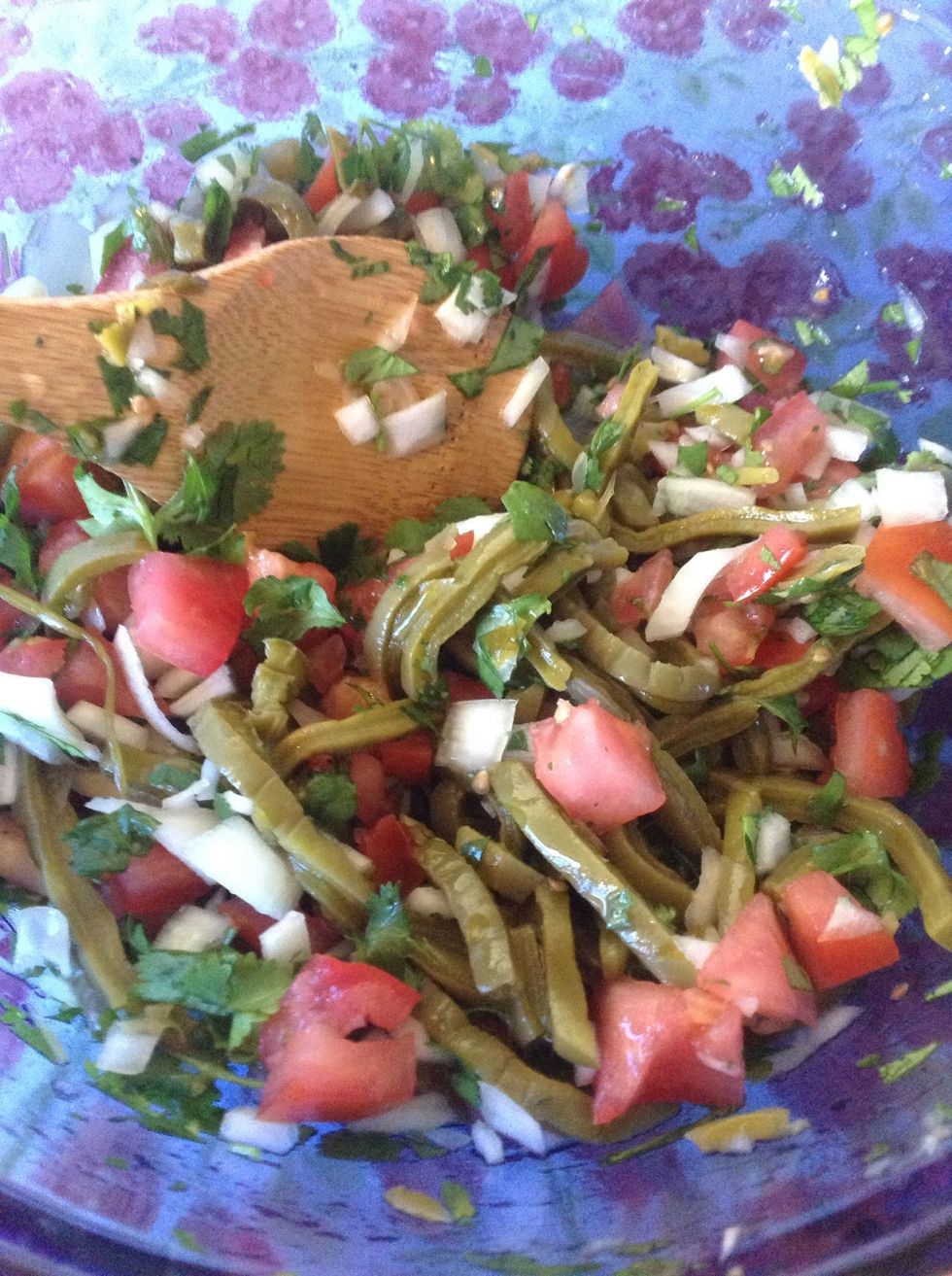 Stir well.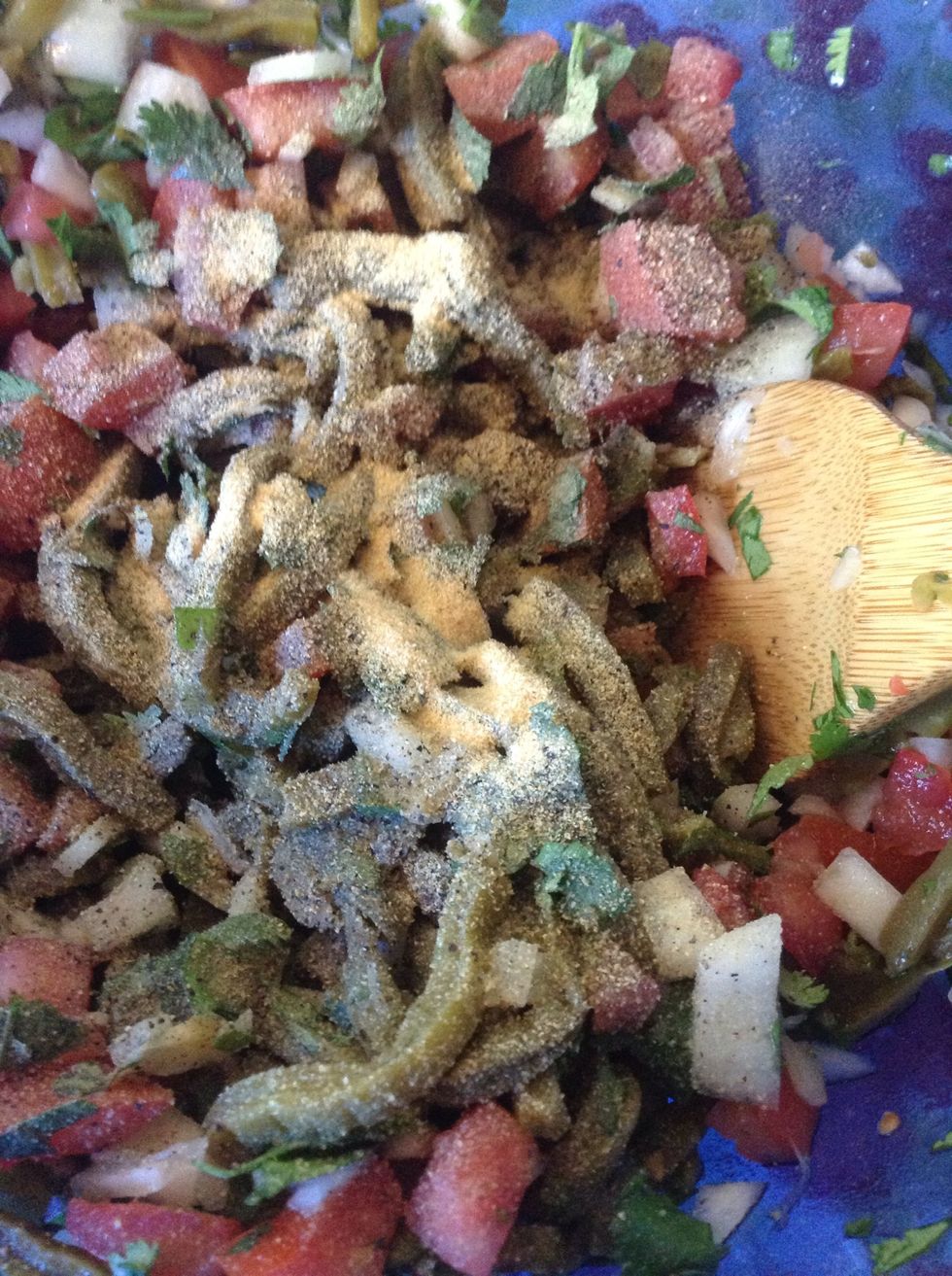 Now let's add our spices - salt, pepper and garlic powder or garlic salt. Again, taste to preference but don't add too much salt yet because the cheese we're going to use is salty.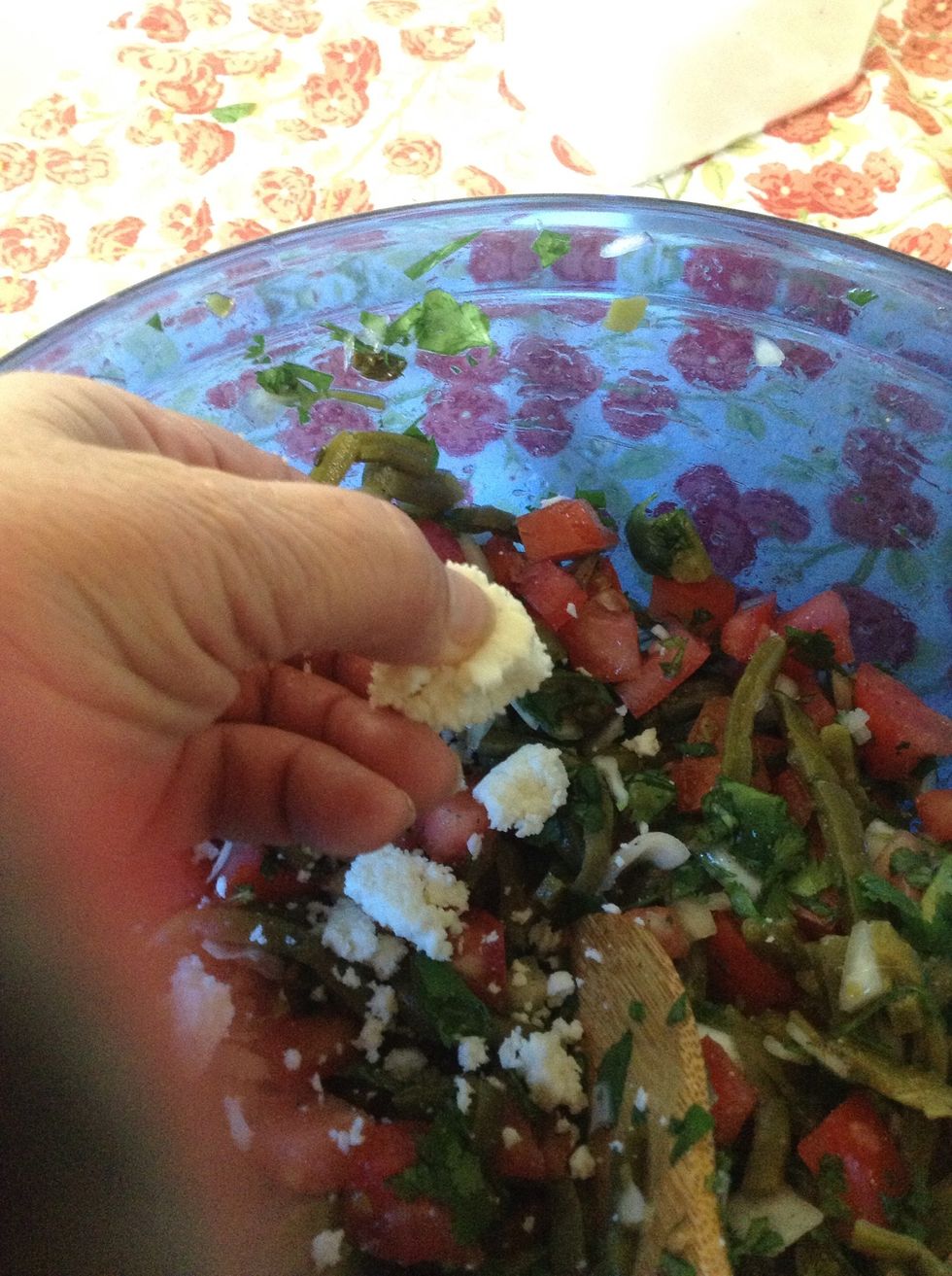 Cotija cheese is white, salty, and somewhat granular. It's similar in flavor and texture to feta cheese but has more in common with Parmigiano-Reggiano, earning it the nickname "Mexican Parmesan."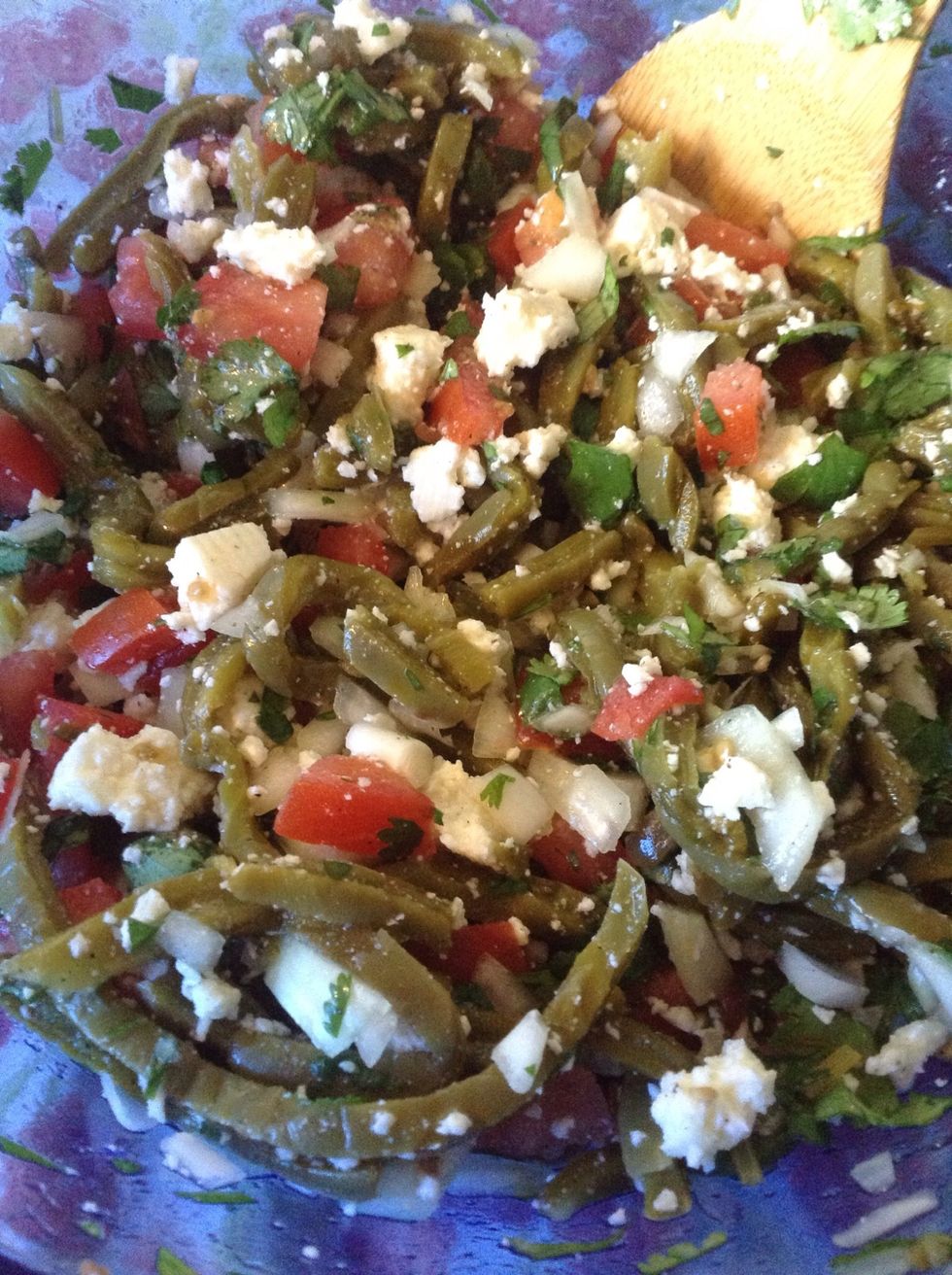 Crumble and mix in the cheese. I used about a half a pound of Cotija cheese. Mix well.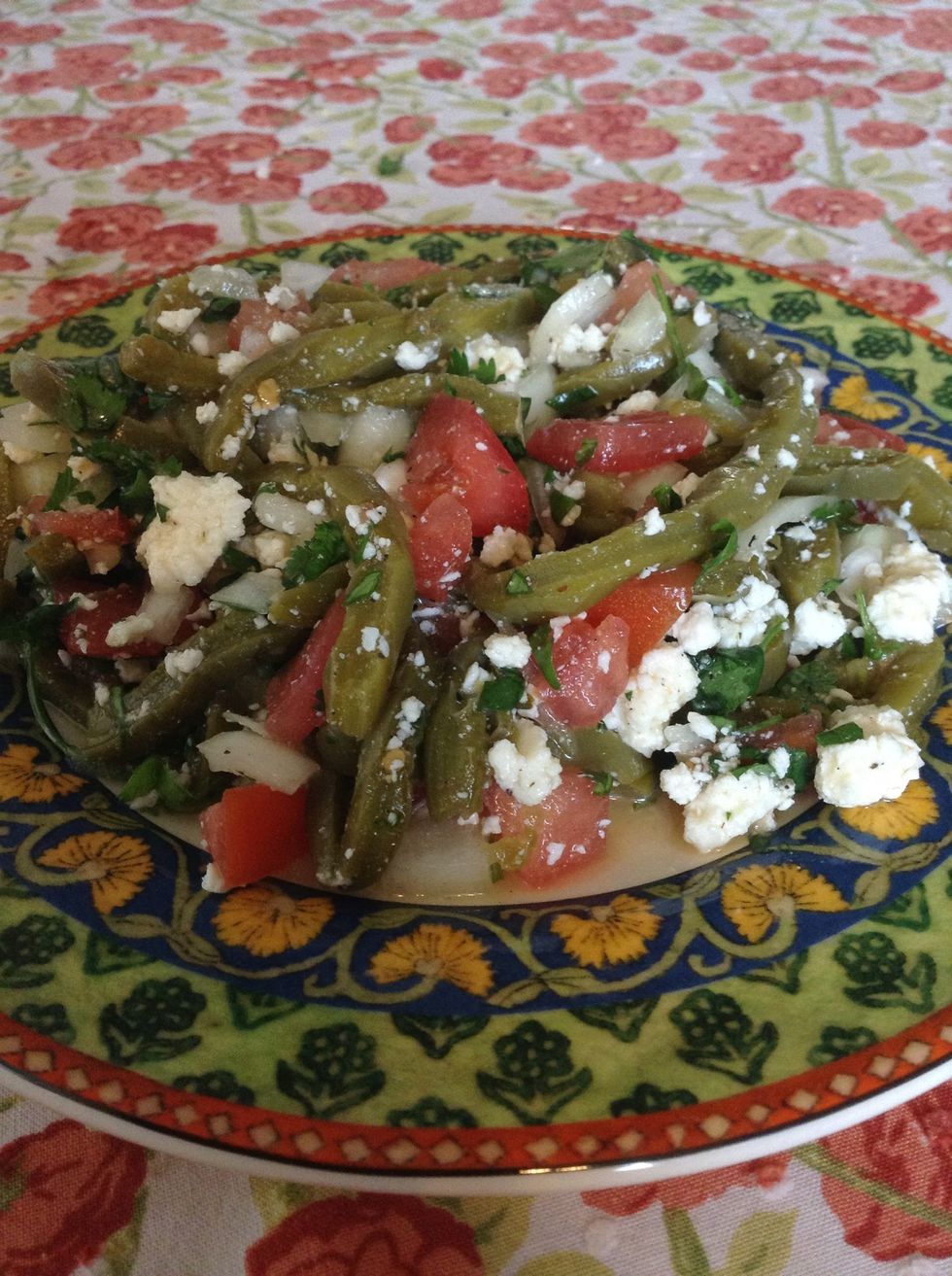 We're done! 🌵Now serve and enjoy this delicious salad! It's also considered a super-food due to its antioxidant and cholesterol-reducing properties, high levels of vitamin C, magnesium and calcium.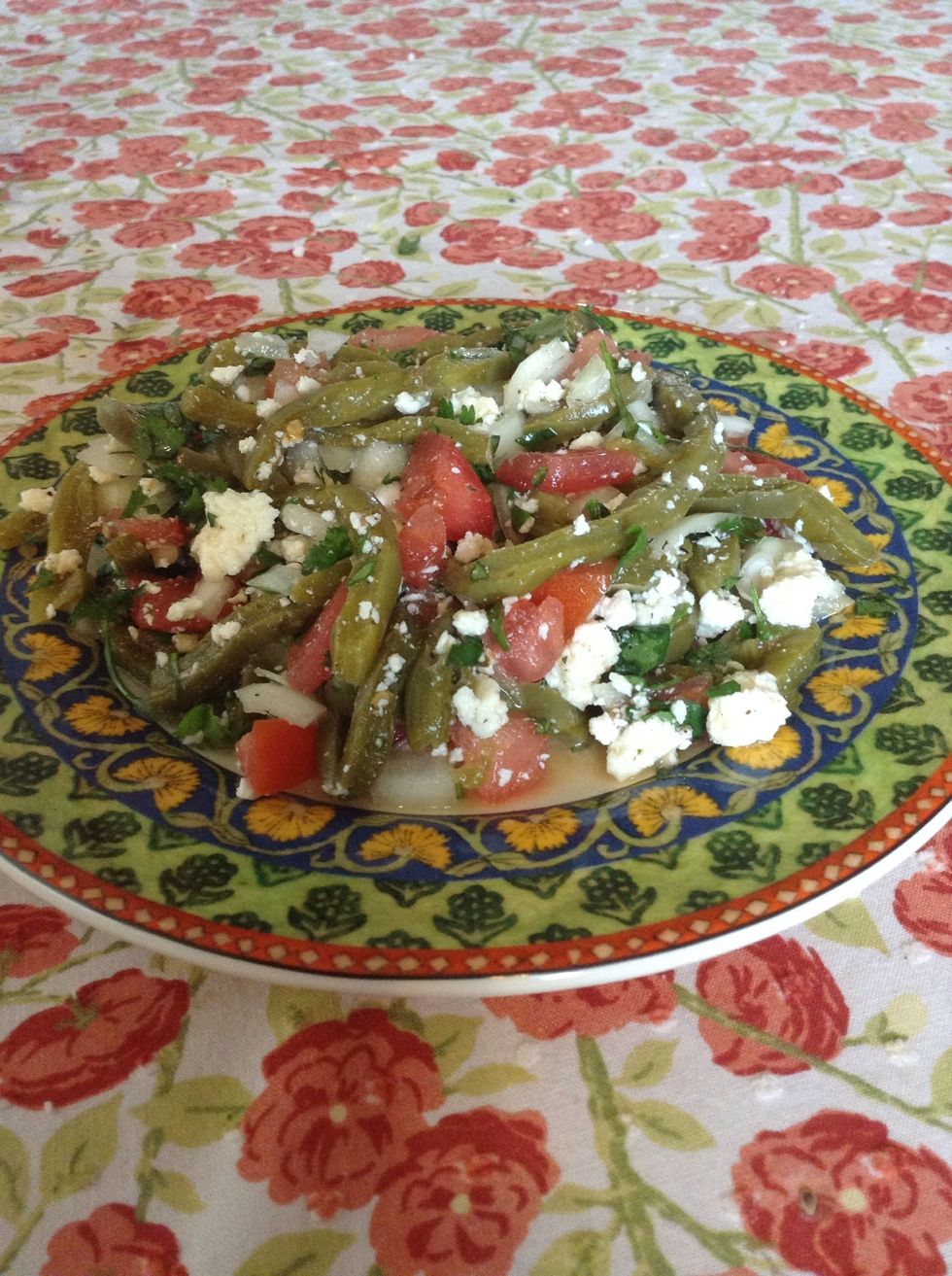 Yay! Easy to make, delicious and super healthy! Hope you love 💚 it as much as I do. Now let's all thank Mariano....ready?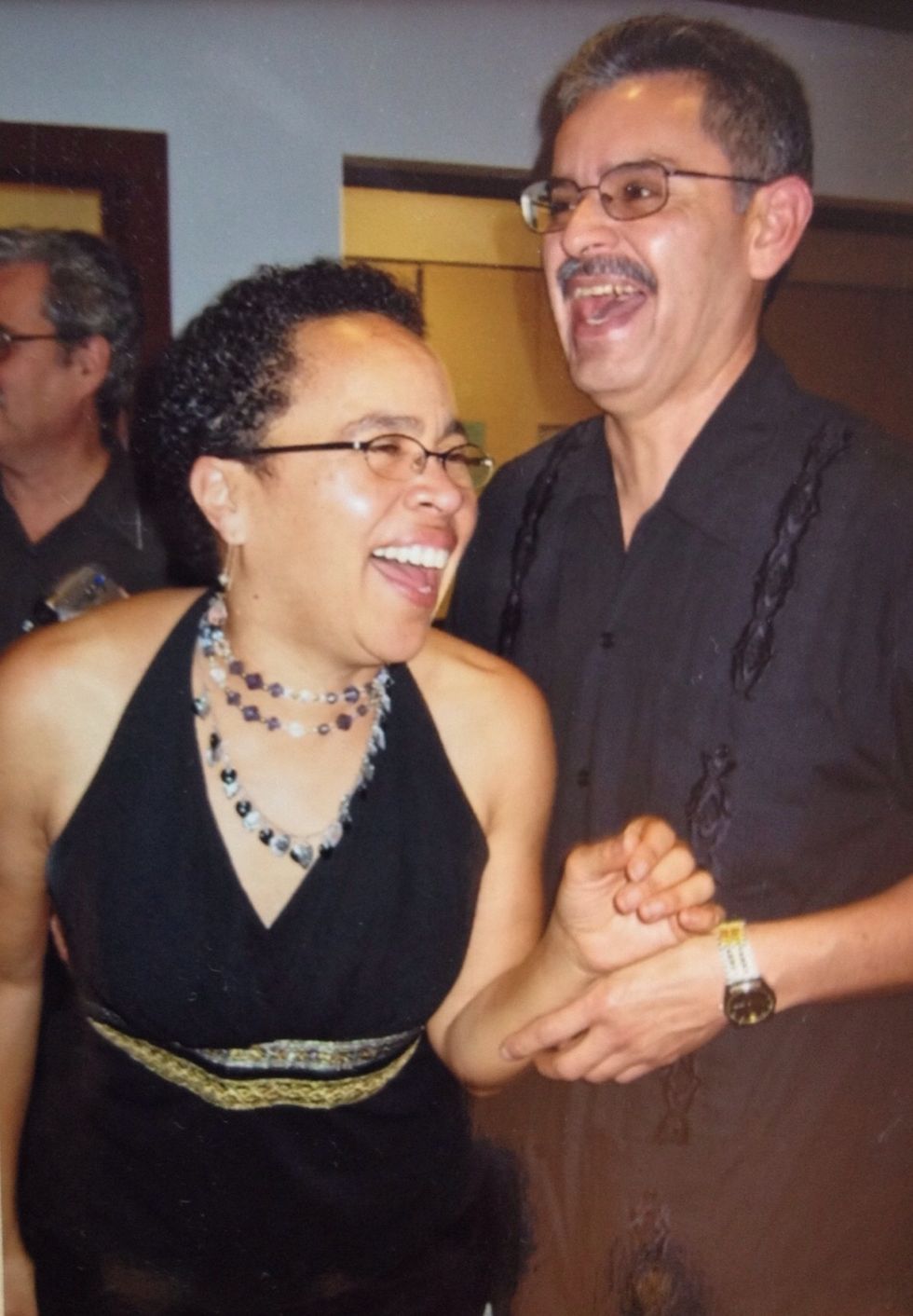 THANK YOU MARIANO! ¡Gracias Mariano! 💚🌵💚🌵💚🌵
30.0oz Jar of Nopales
2.0 Lemons, juiced
2.0 Tomatoes, chopped
1.0 Onion, chopped
1.0c Fresh Cilantro, chopped
1.0tsp Salt
1.0tsp Pepper
1.0tsp Garlic Powder or garlic salt
8.0oz Cortija Mexican Cheese
Felicia Gustin
I love to create! All kinds of things. Food, crafts, jewelry, art, photos, theater, events, history, social justice. My proudest creation is my daughter!