Soufflés have a reputation of being difficult to prepare as it should b done last minute. Here is a recipe that you can prepare ahead of the serving time then bake it (12-15mins) and serve
31
Summary of the recipe : 1: Melted chocolate and at room temp. 2: creme patissiere. 3: Egg whites in peaks.
To succeed the soufflé -Preparing the ramekin -Knowing one's oven to control the baking.- using very cold ramekins.-how to fill the ramekin with the batter. -The rest is easy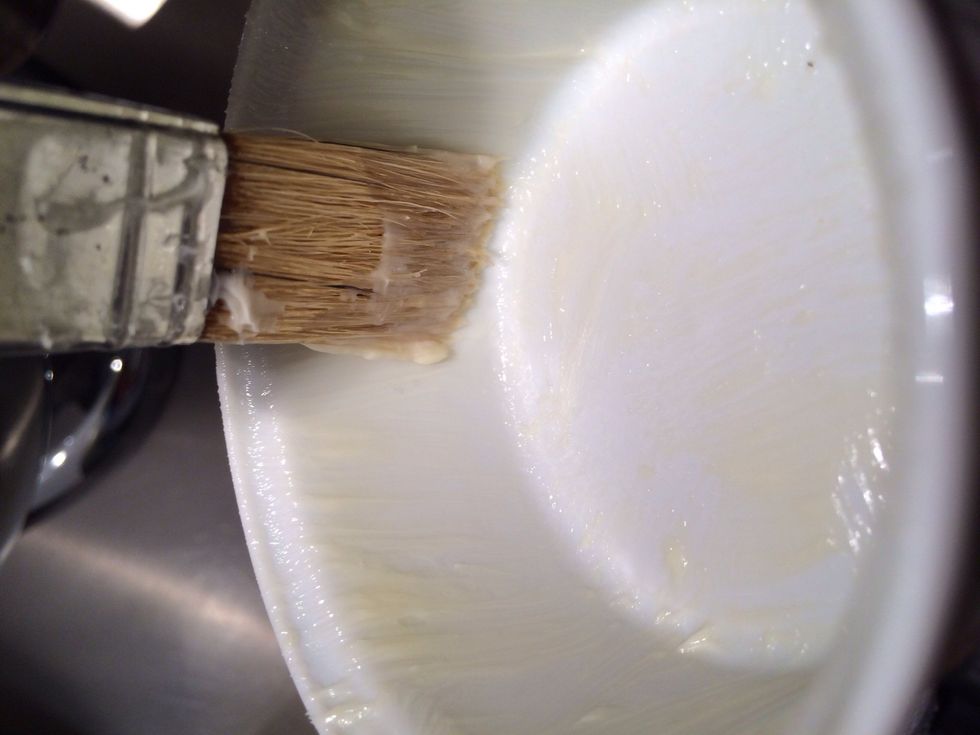 Preparing the ramekins: use a brush and creamy consistency butter. Make horizontal brush strokes. Then put the ramekin in the freezer few mins repeat the brush butter operation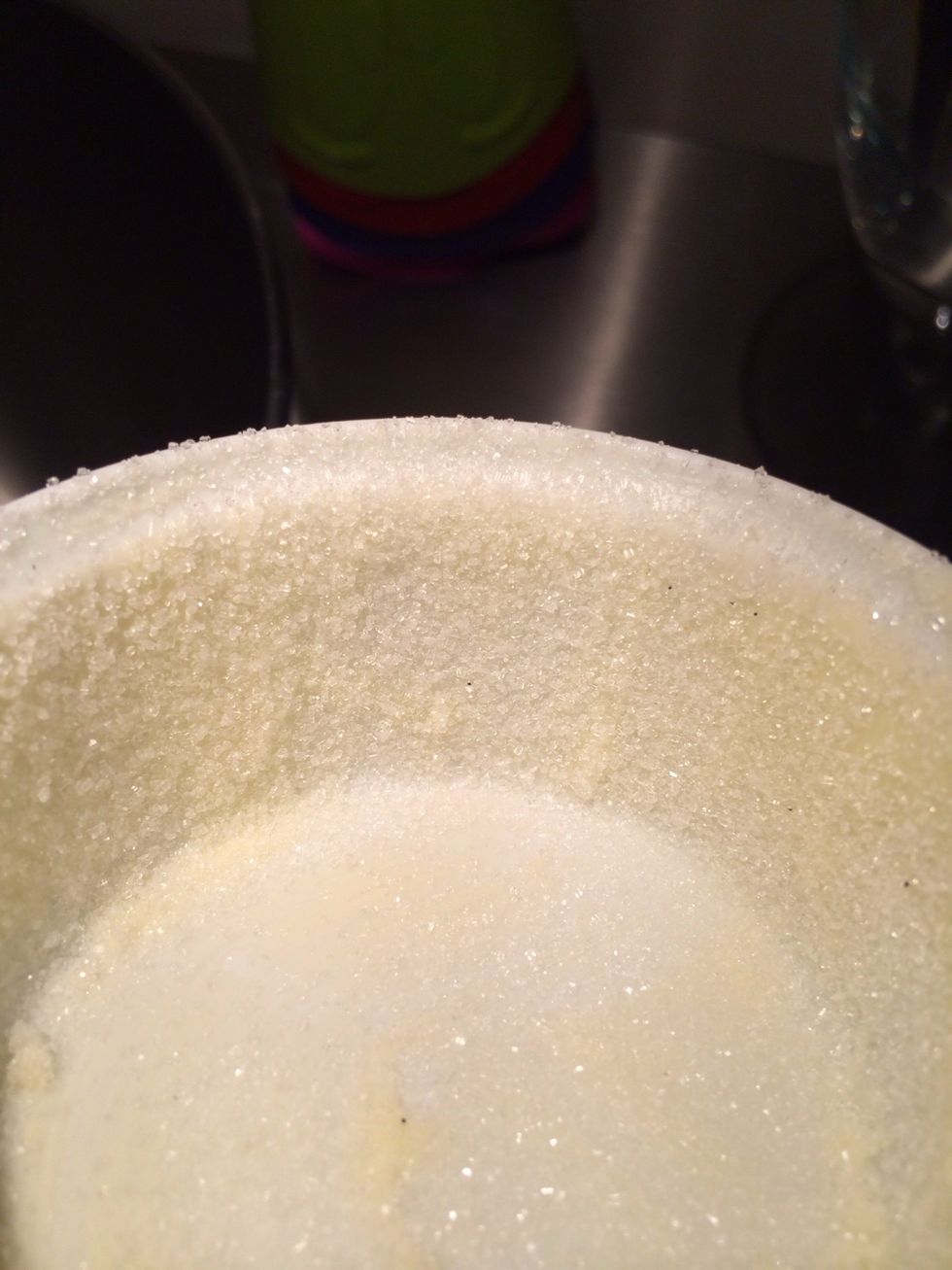 Then dust with crystallized sugar and back to the fridge. And prepare the pastry cream. Following is a summary of the method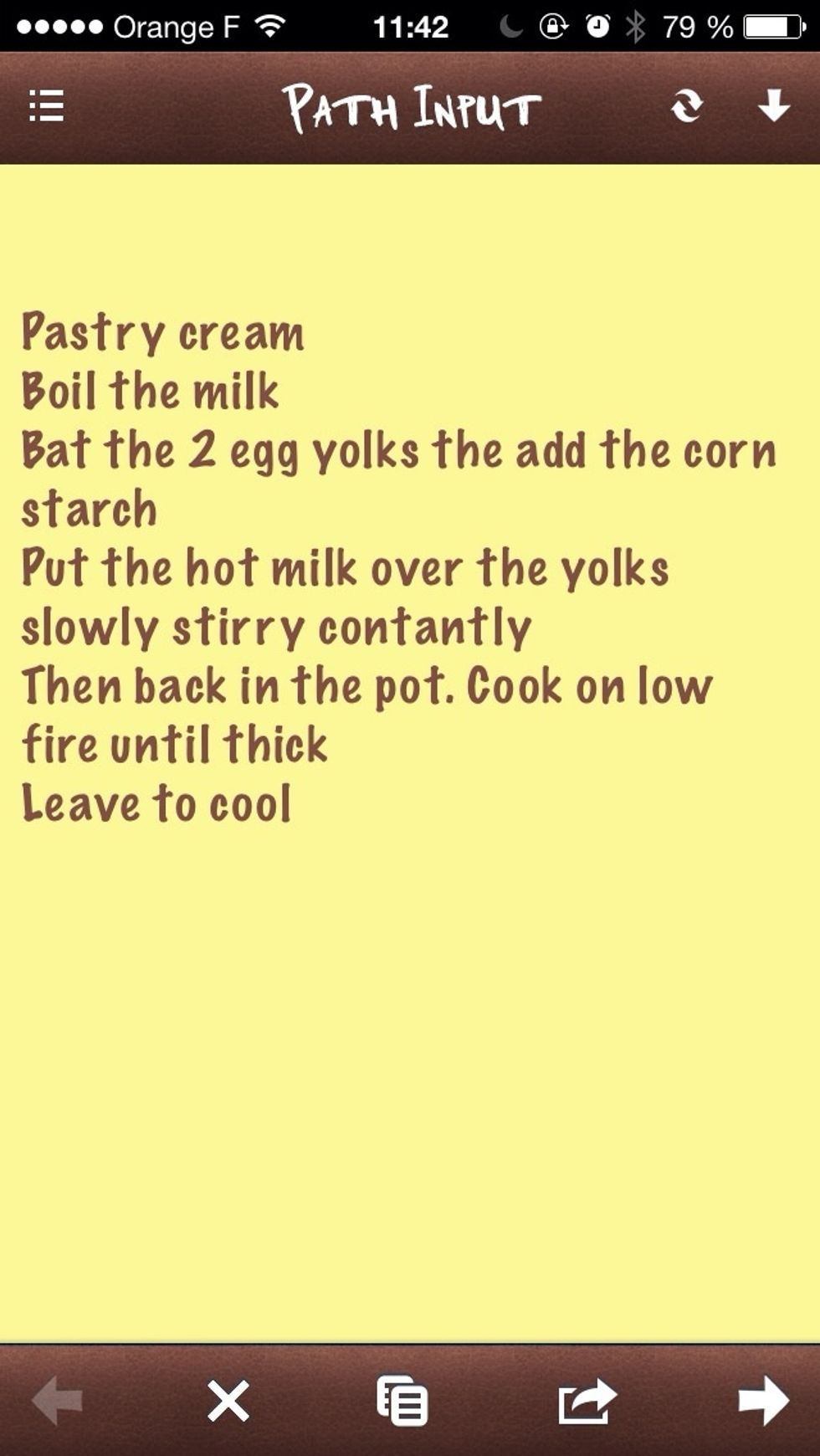 a summary of preparing the pastry cream. The only difficulty is the last stage.. Thickening...it can go fast. You can cook it in a water bath or have a bit of cold milk to drop the temp.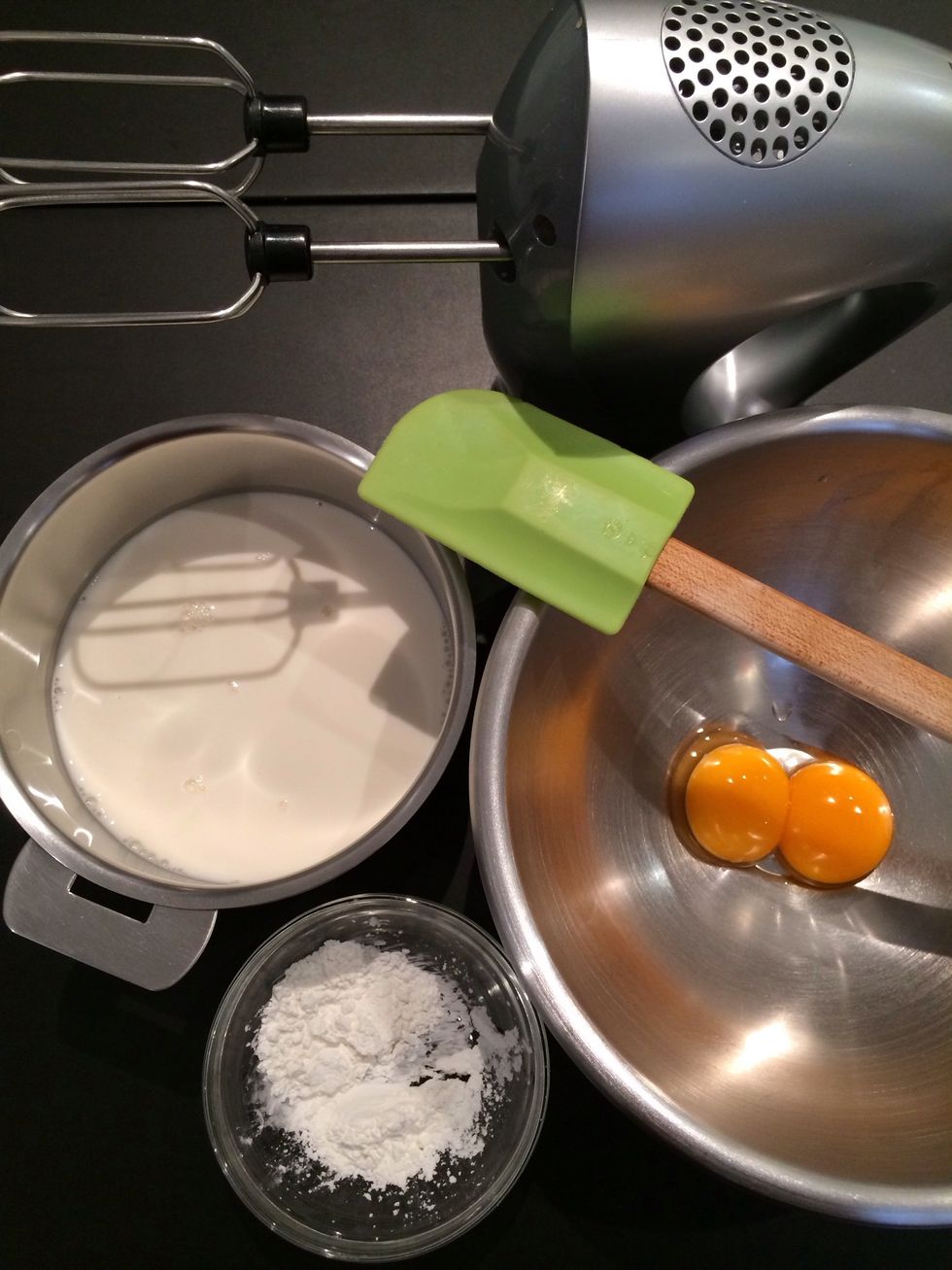 What you need for the creme patissiere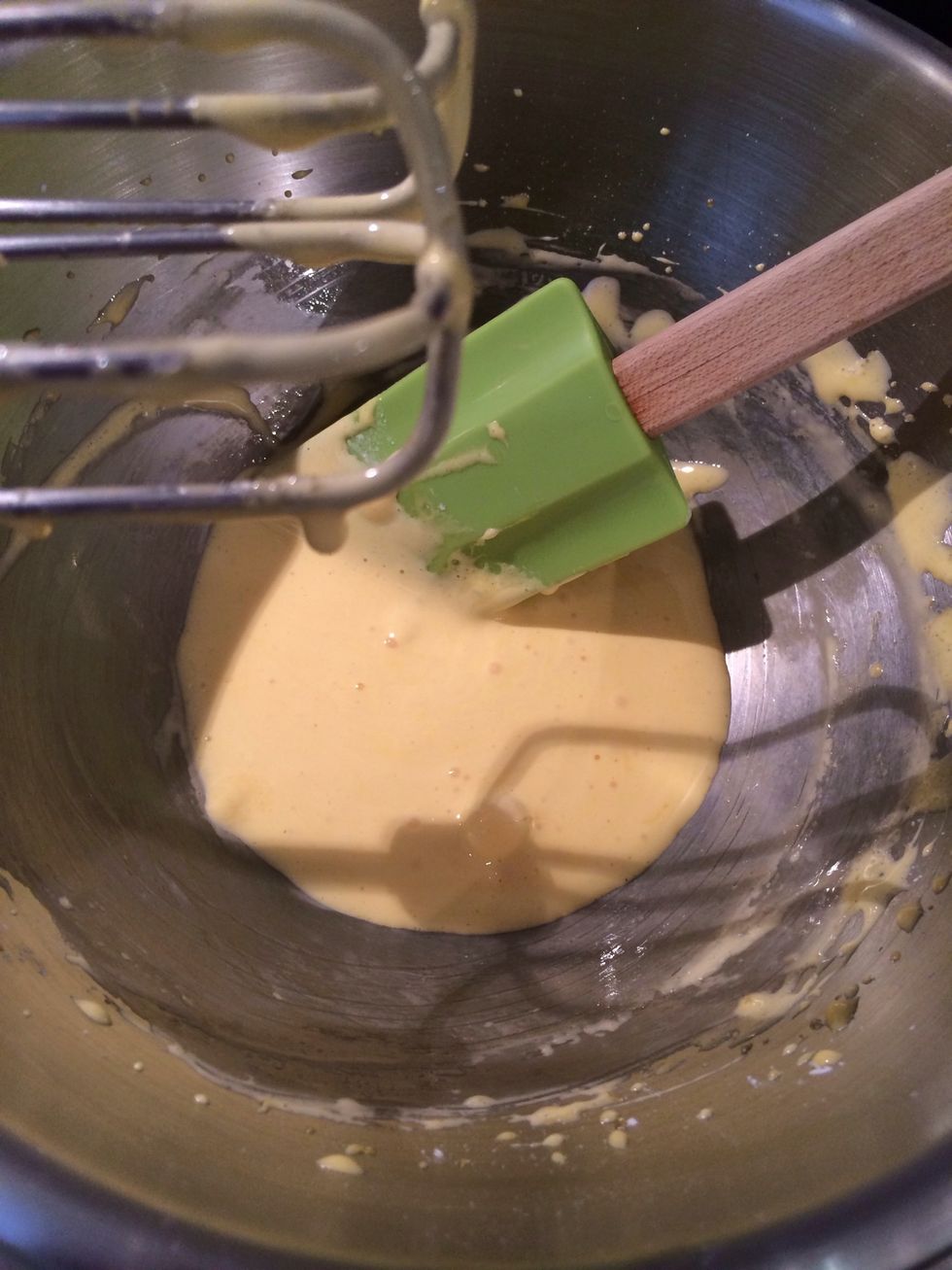 Beat the egg yolks then add the corn flour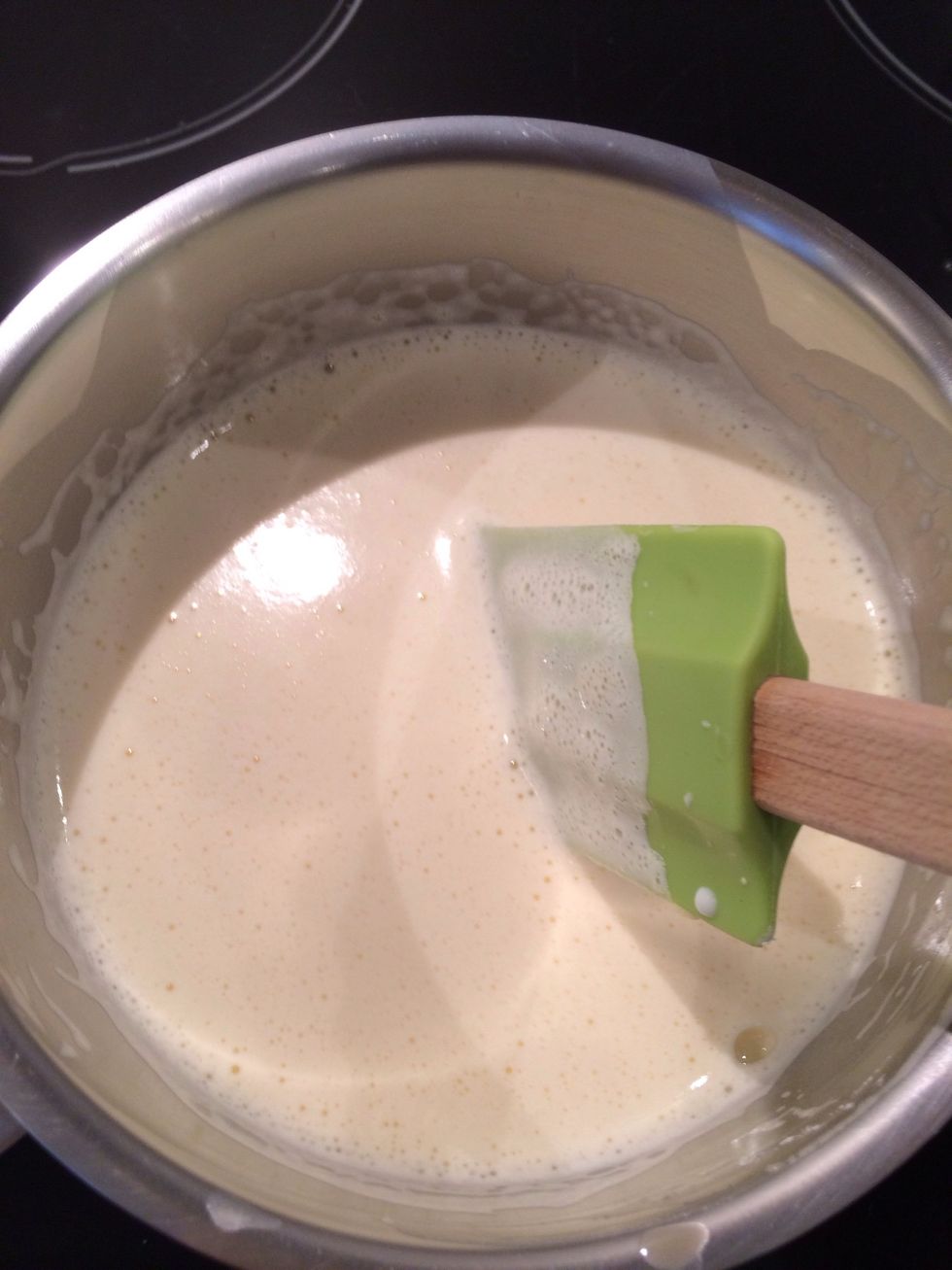 Add the boiling milk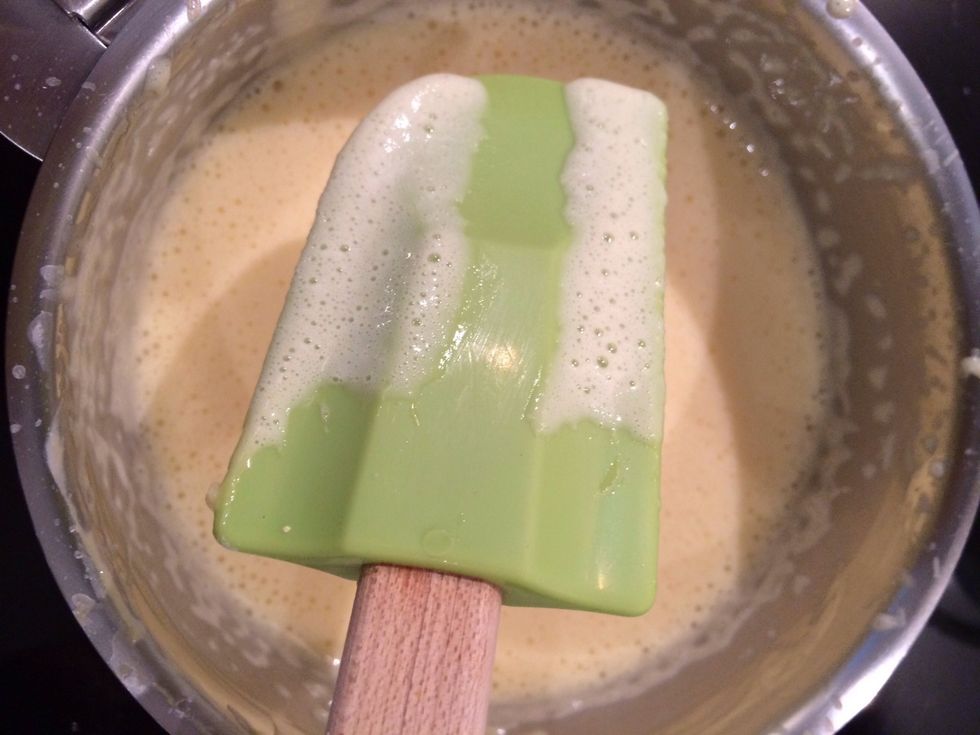 Re put the whole thing back in the pot and on the fire. Cook slowly until it thickens. It is ready when the cream leaves a trail on the spatula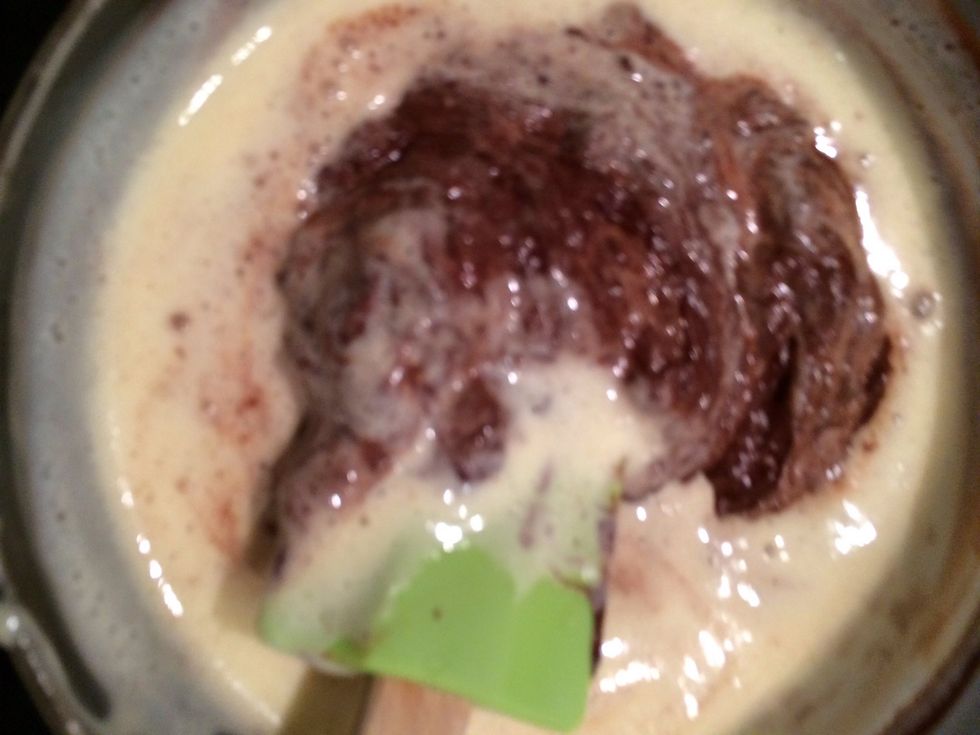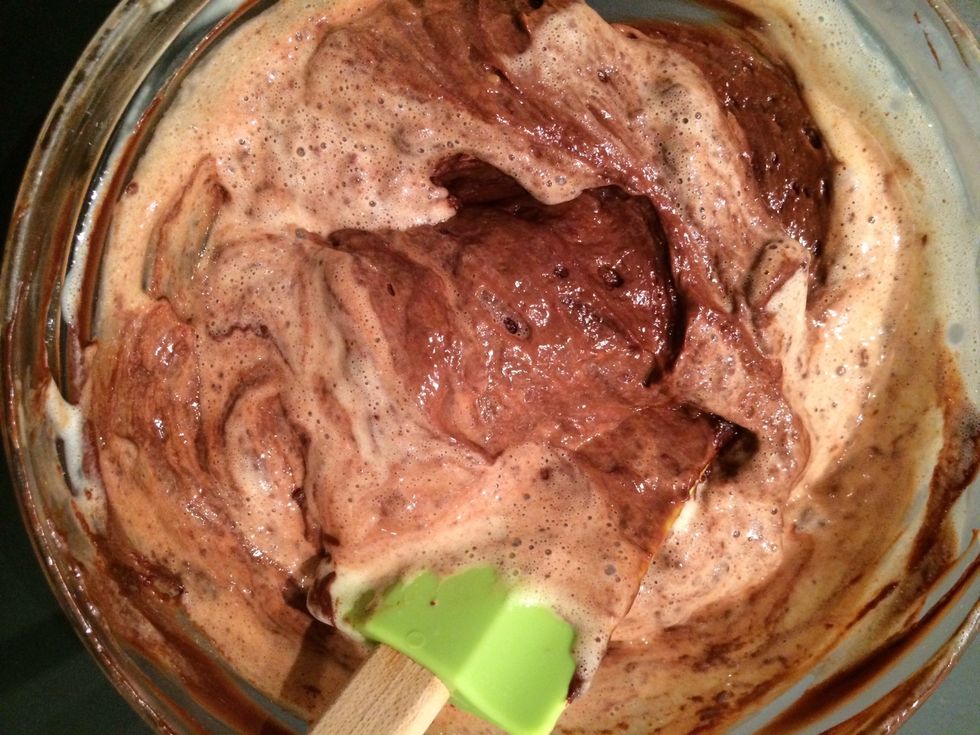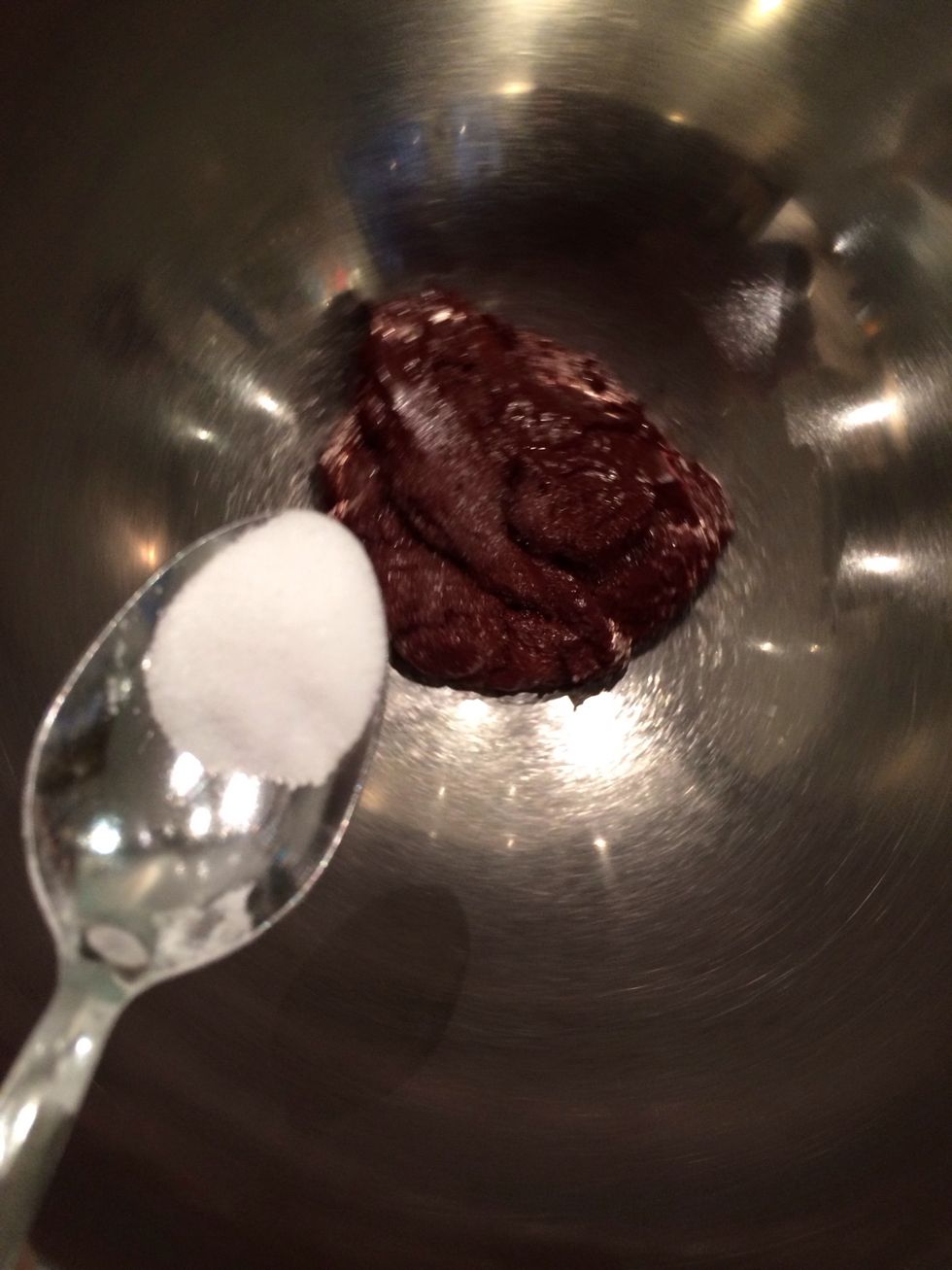 Just a small pinch of sodium bicarbonate.... Not more otherwise it will overflow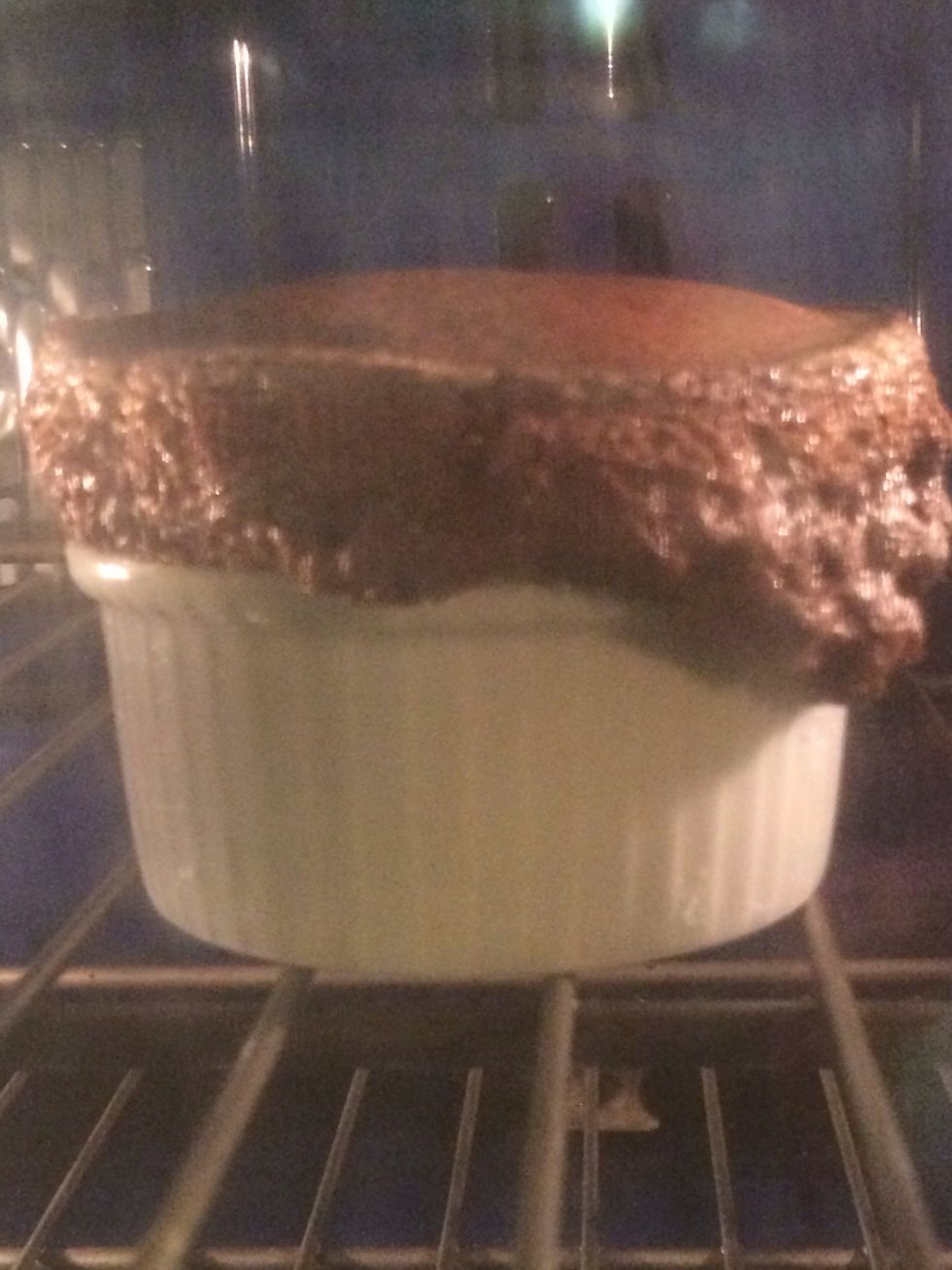 Here I put too much sodium bicarbonate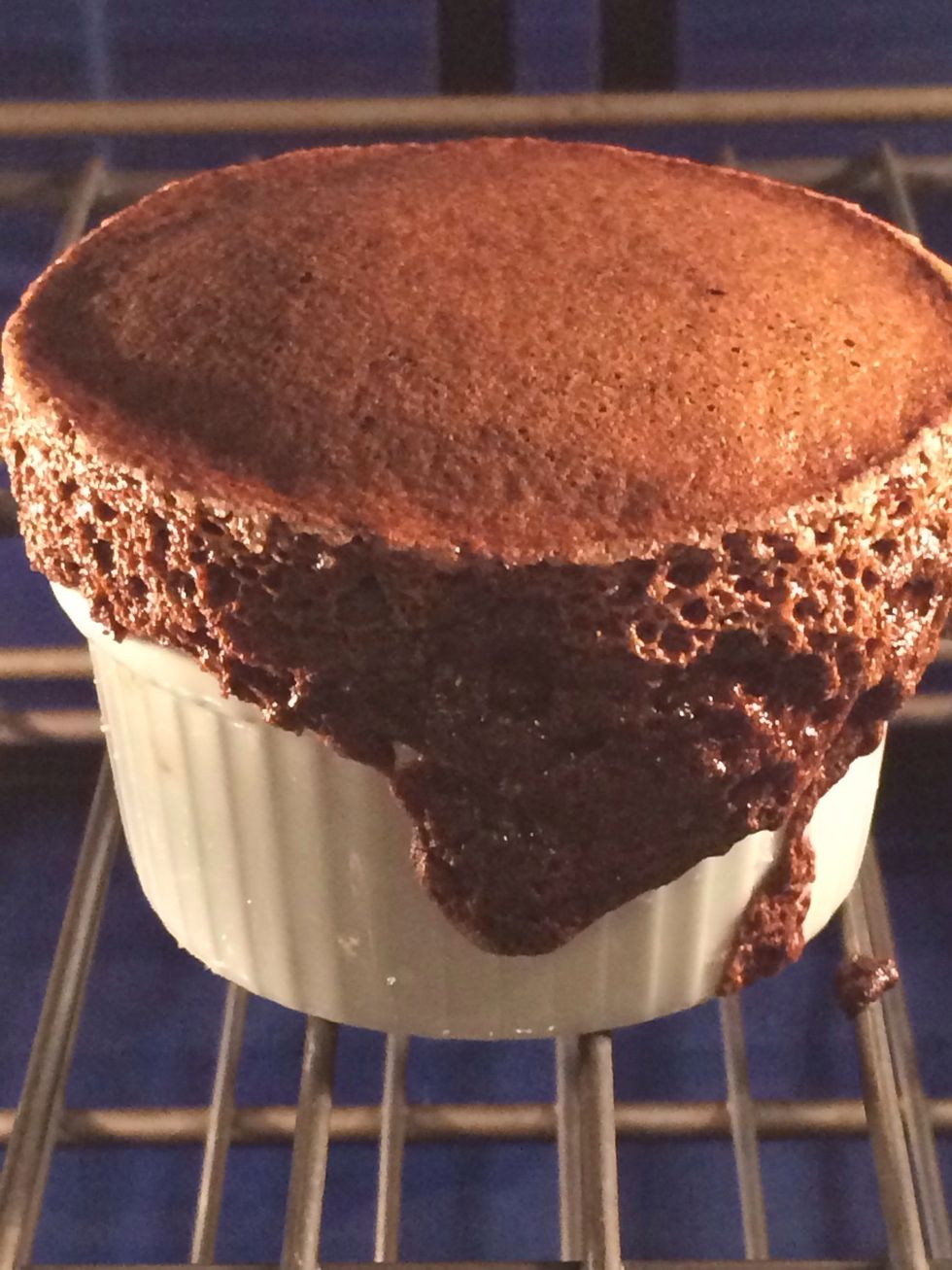 Sometimes I want this result and I call it volcano chocolate soufflé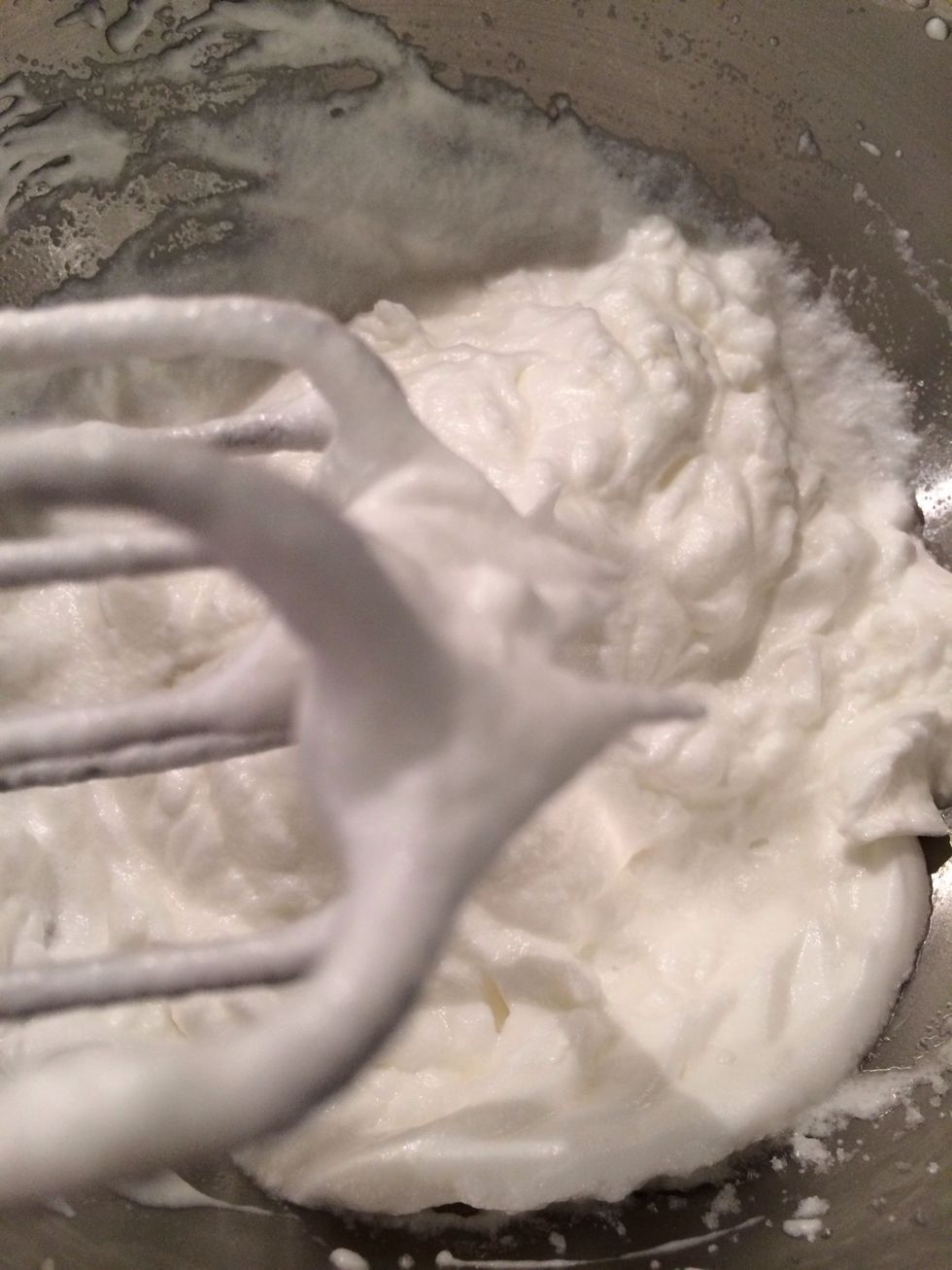 The egg whites are in stiff peaks. Carefully, Fold in the chocolate mix in 3 steps. Fill the ramekins to the top. At this stage you can keep them in the fridge for 2-3 hrs.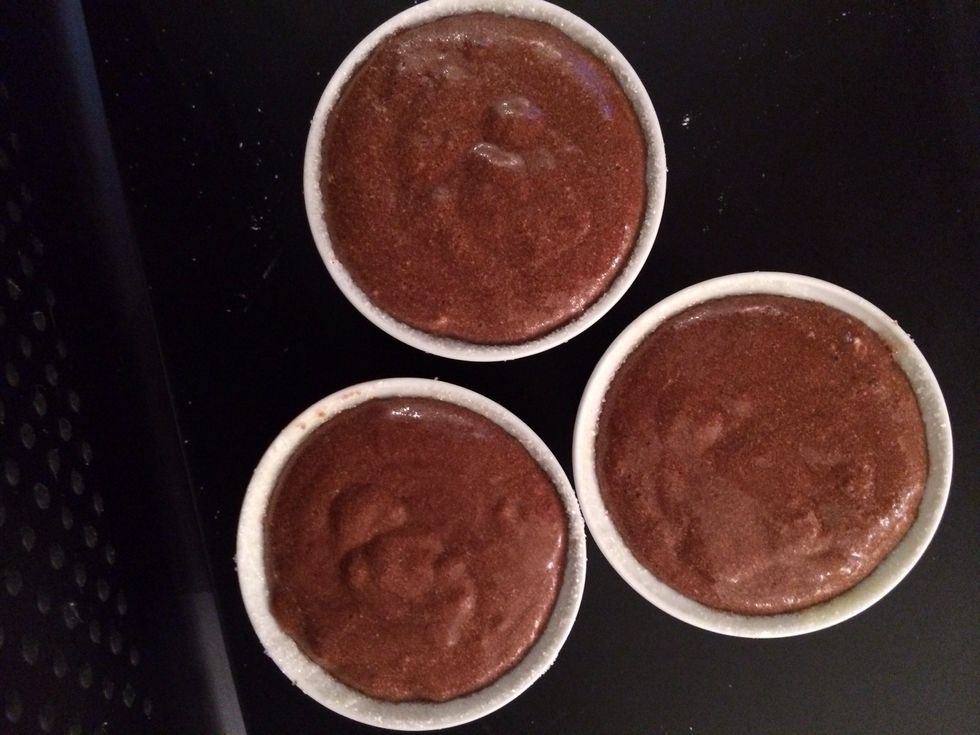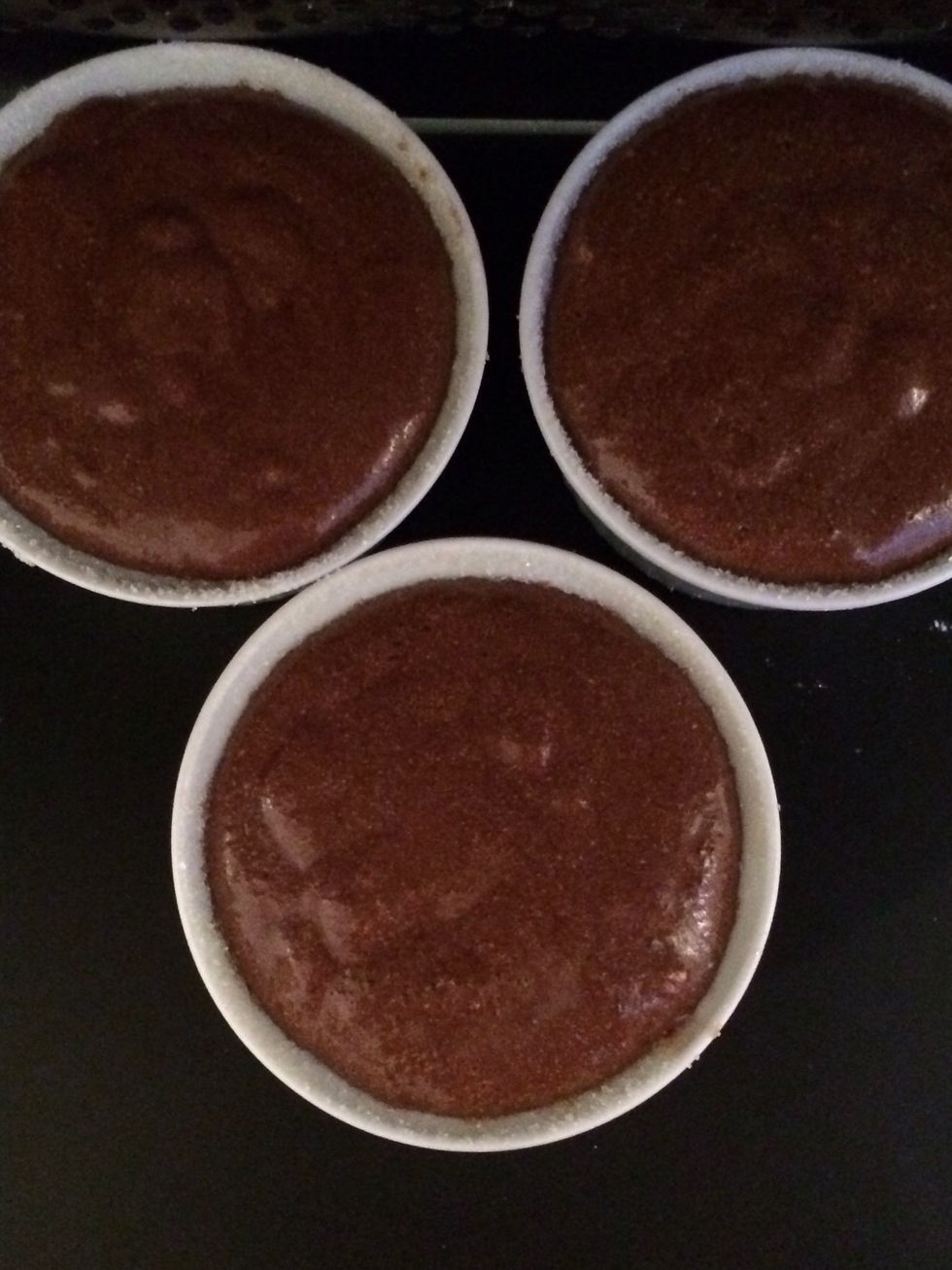 Preheat the oven 210. Put the ramekins in the oven and lower the temp to 190. Bake for 12-13 mins.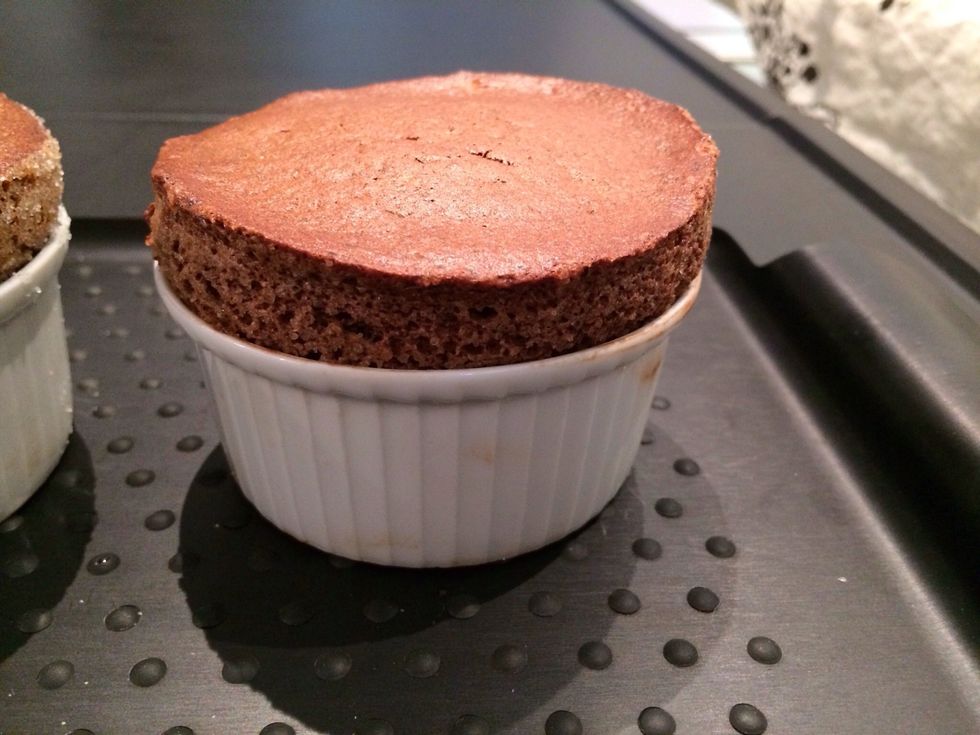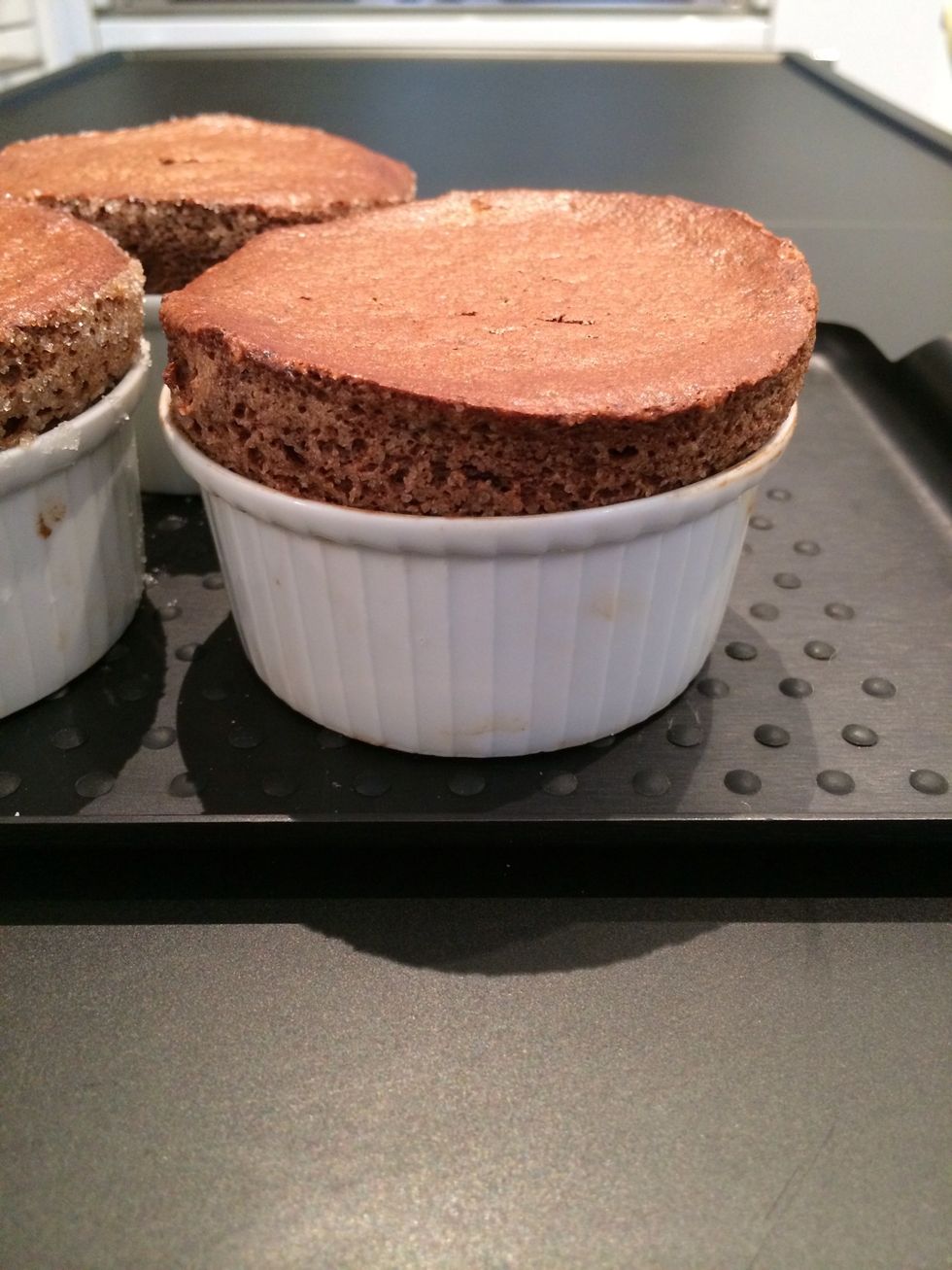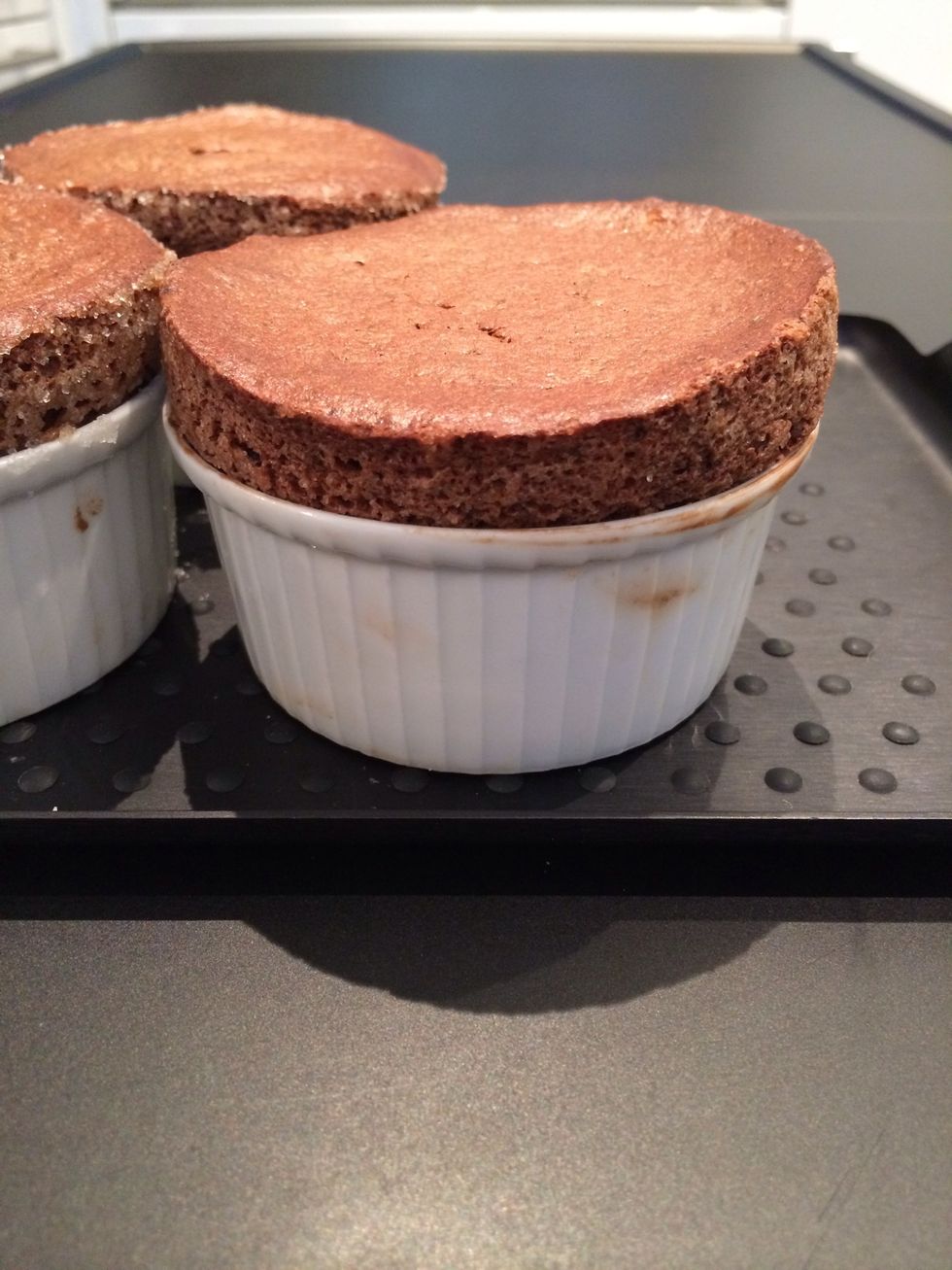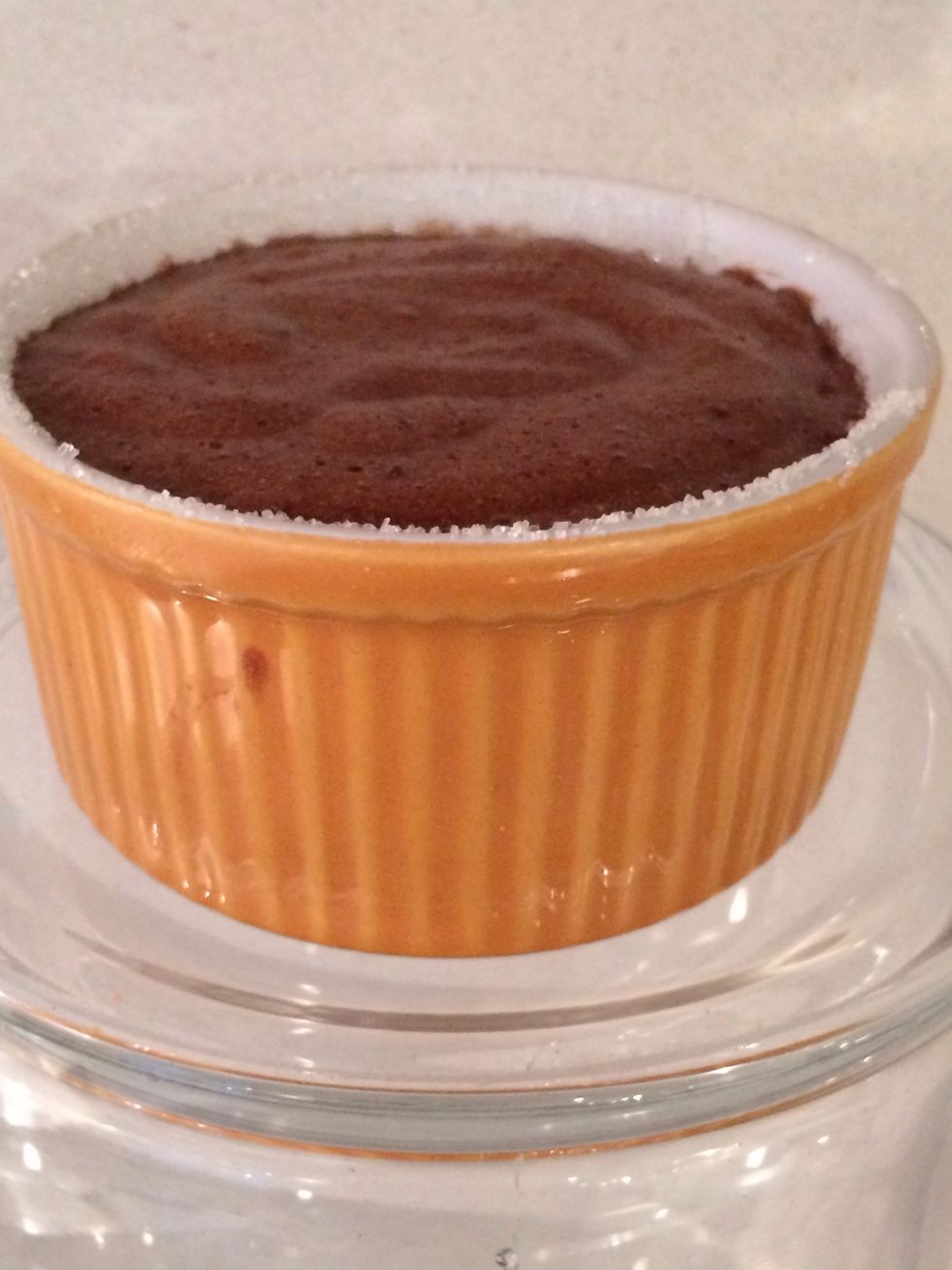 Usually in restaurants the ramekin is filled to the surface. As you desire but then the edges have to b clean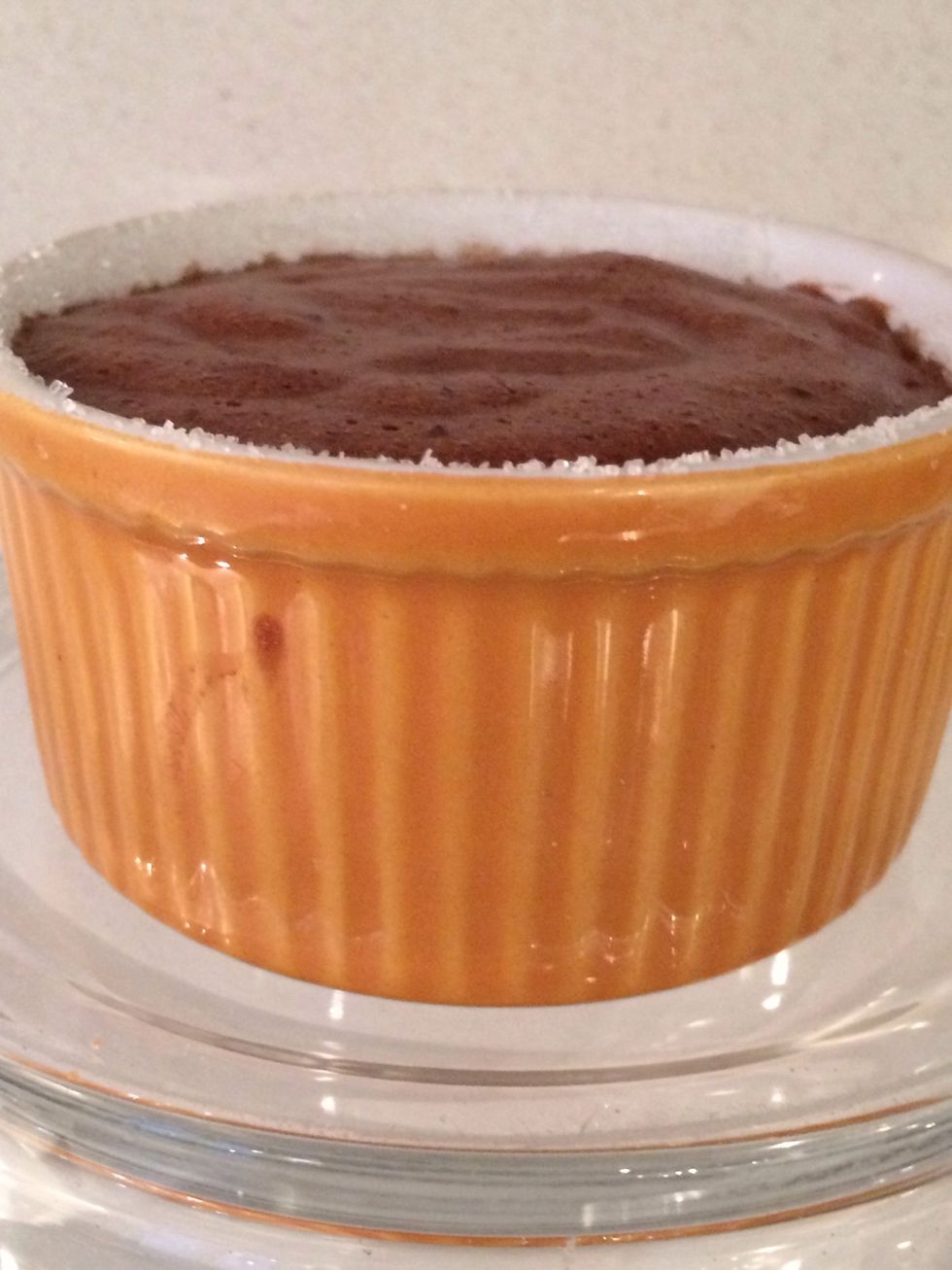 Baking the soufflé 2-3 hrs later... No problem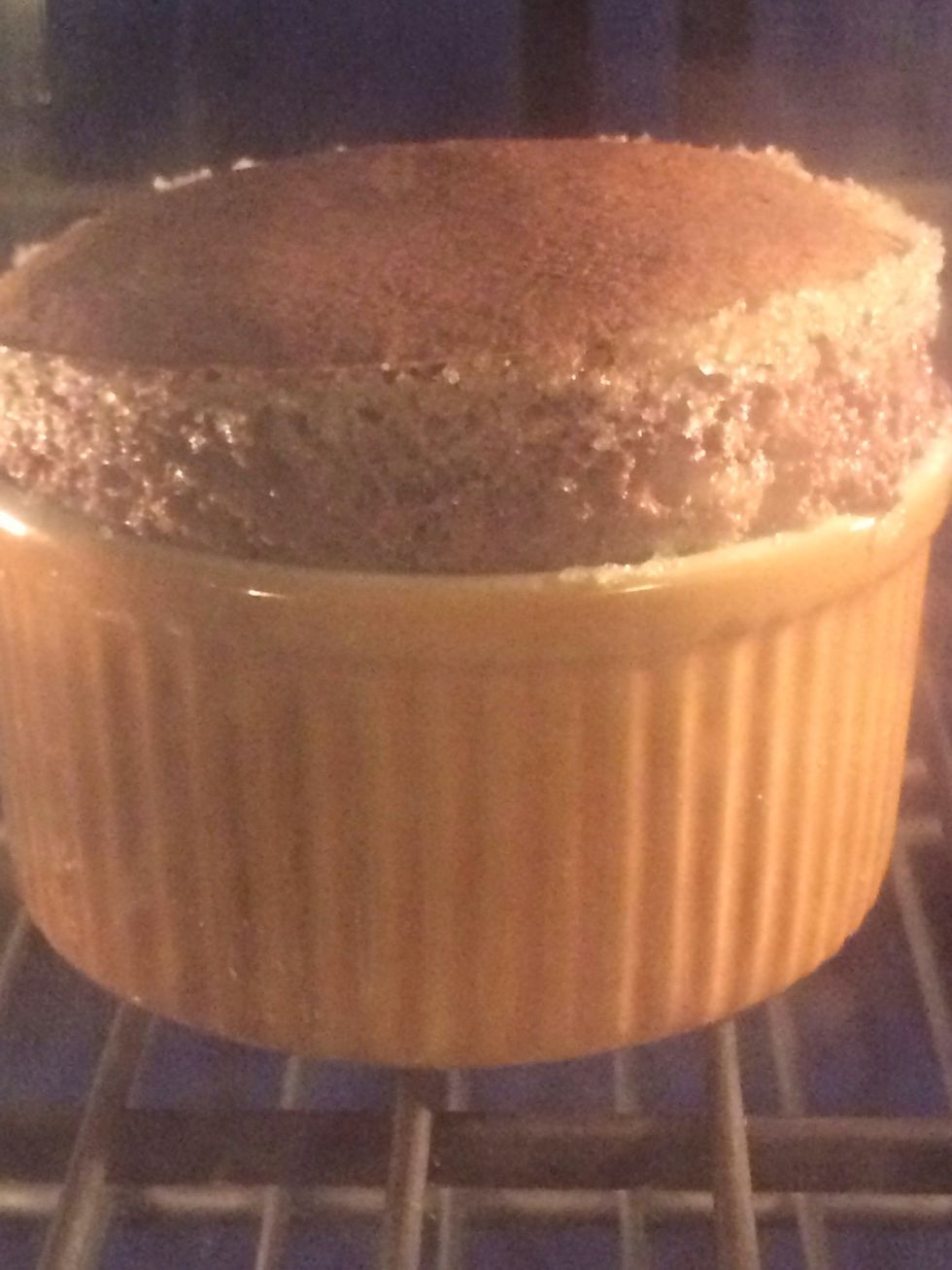 Here is the result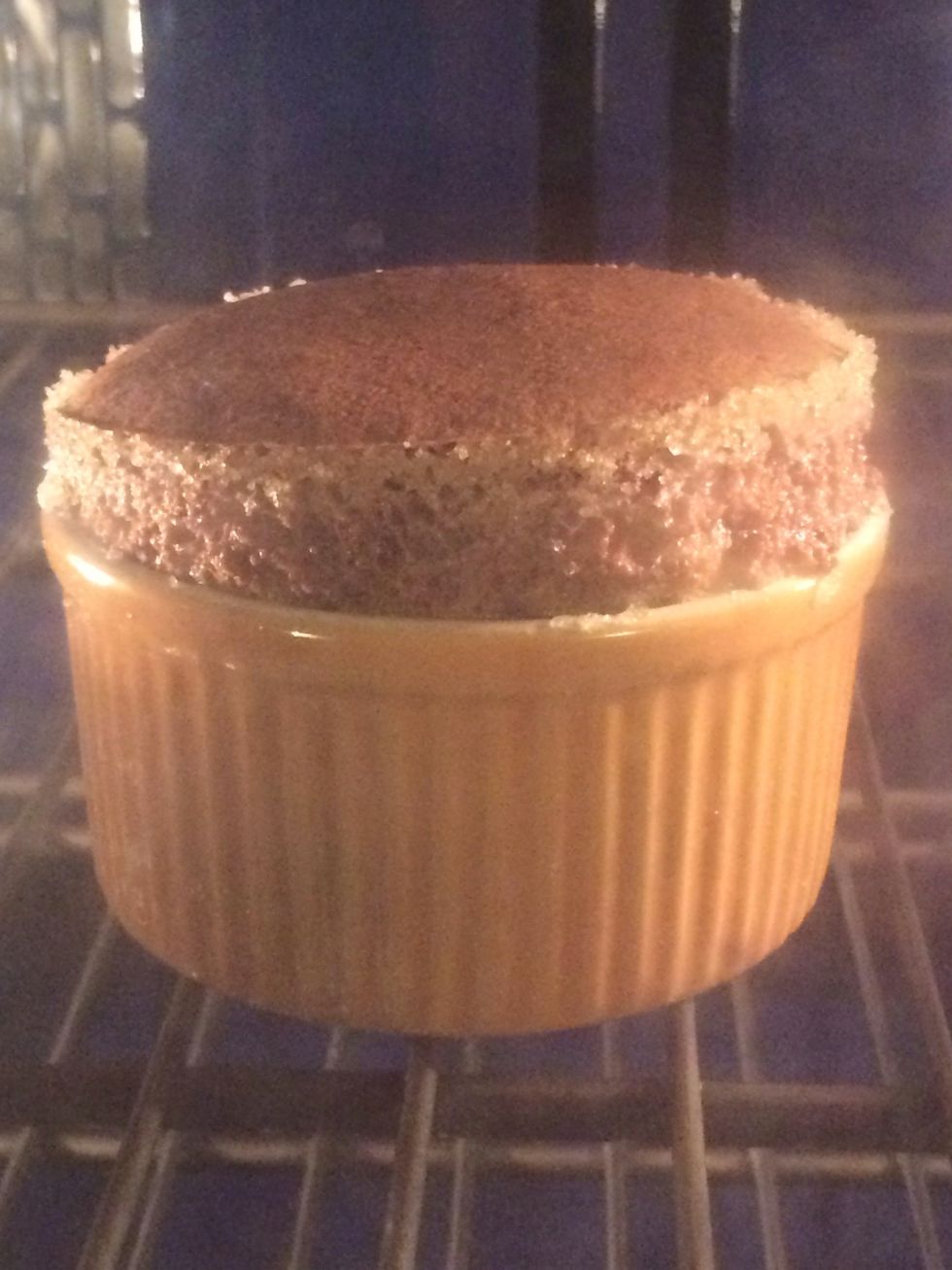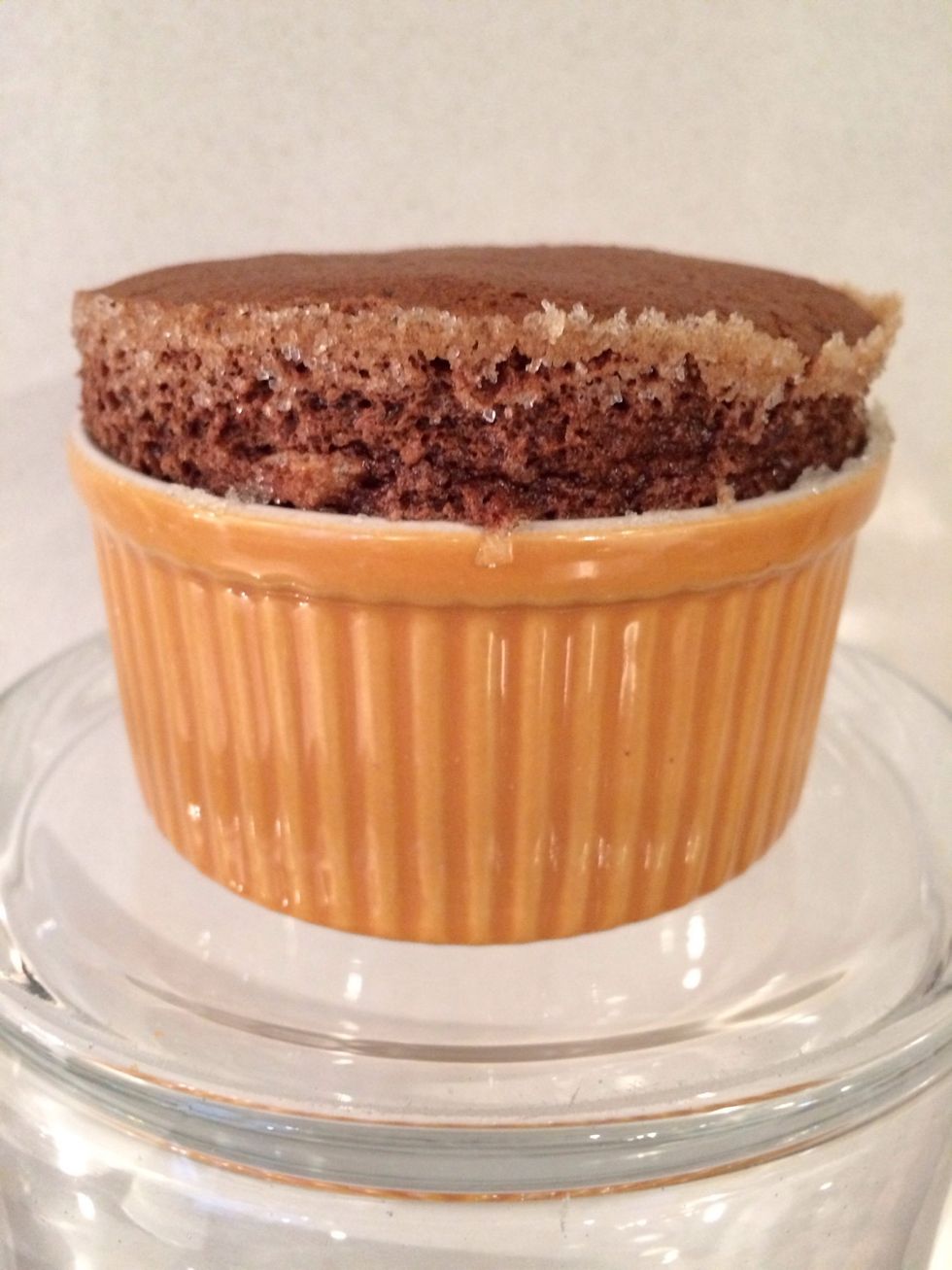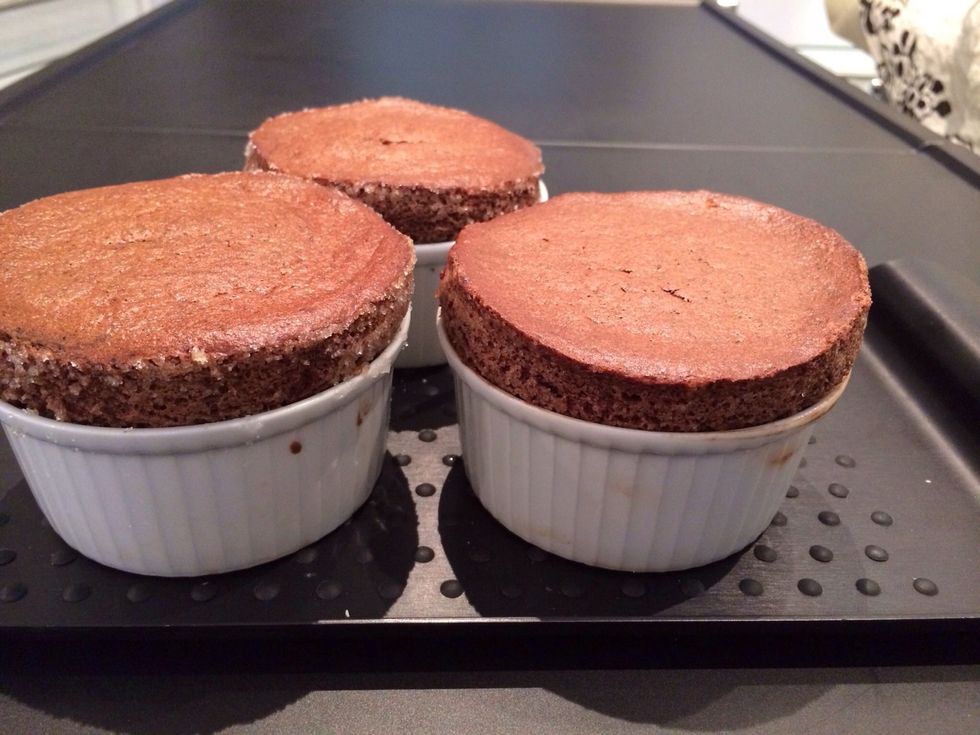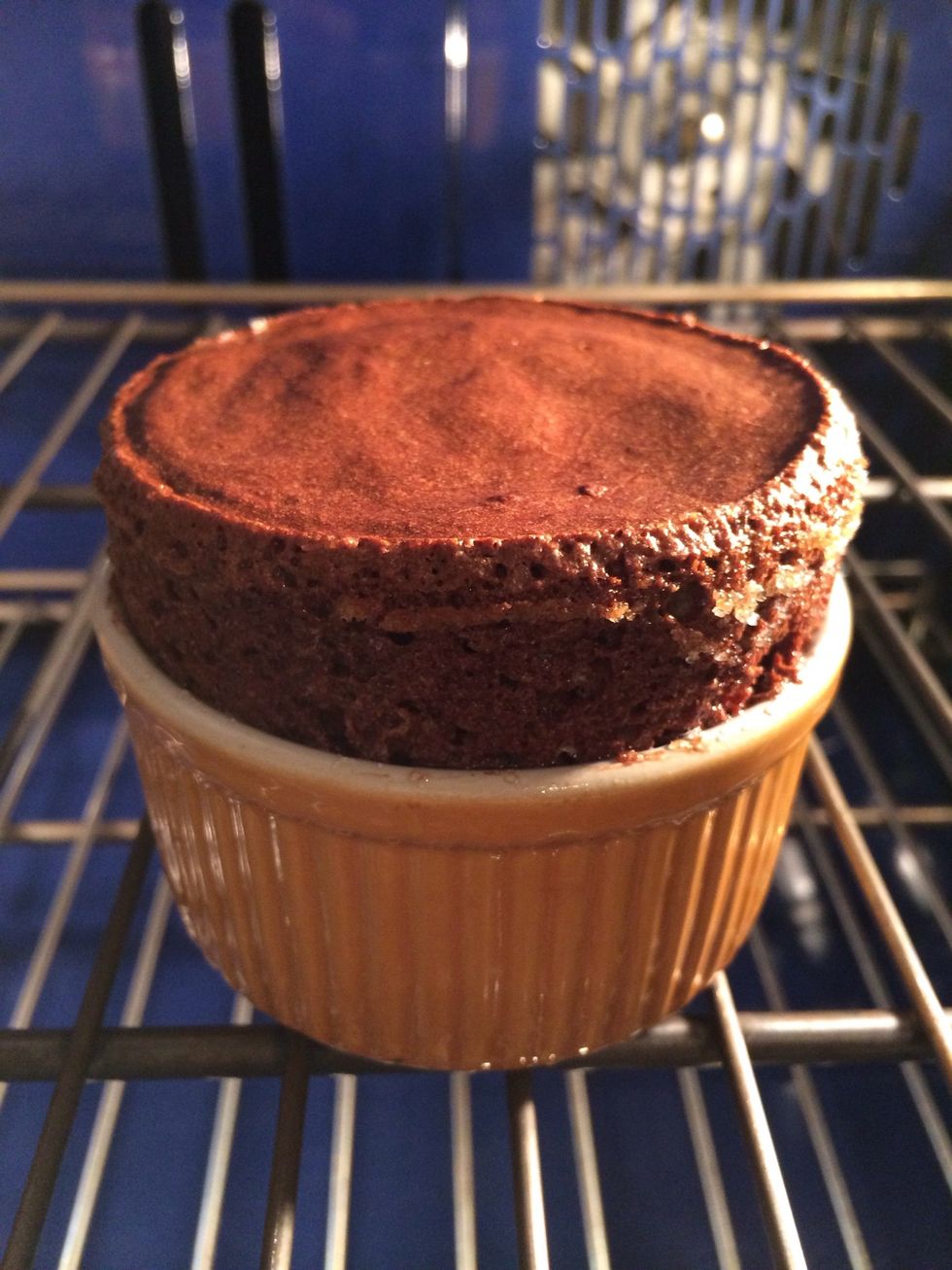 210.0 Chocolat melted
Pastry cream
200.0 Milk
2.0 Egg yolks
10.0g Corn starch
200.0g Egg whites(4 large eggs) in peaks
60.0 Crystallized sugar