How to prepare chinese pork dumpling (wanton)
Prepare Chinese Pork Dumpling (Wanton)
23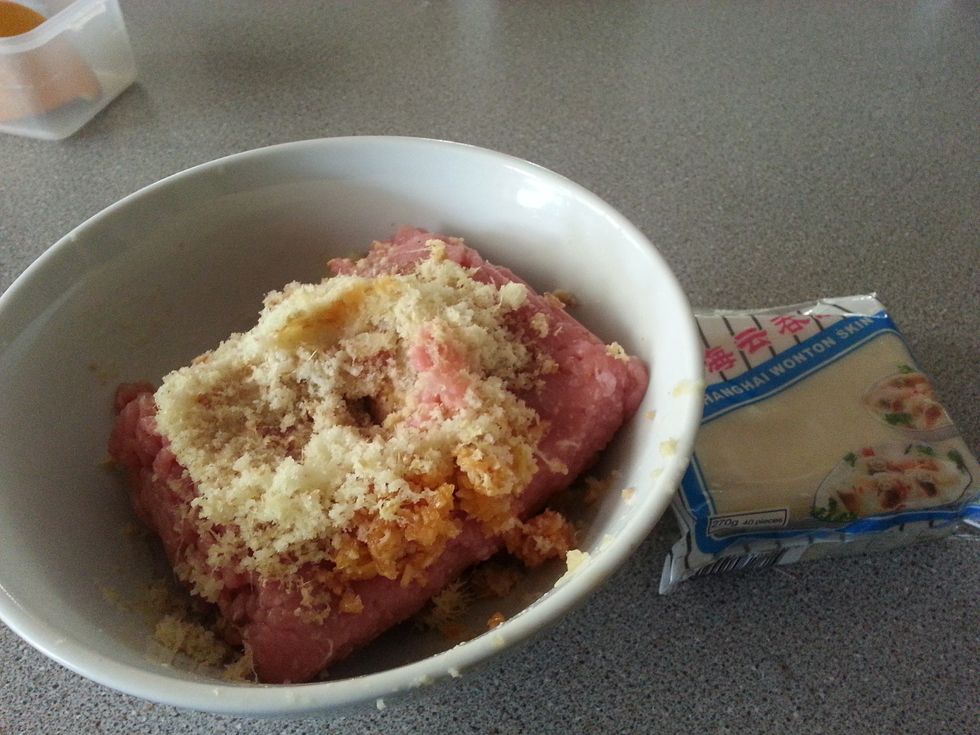 Combine mince pork, ginger, garlic, sesame oil, and salt. If you like you may add the carrot and/or water chestnut for crunch.
in a small bowl mix plain flour with some water to help seal the wantons. Place the pork mixture in the center of the wanton skin.
Brush all 4 sides with the flour & water mix. Now take one edge and fold it to the diagonal edge to form a triangle.Now bend the two corners so that they meet- this will form a boat-like shape.
You can shape your wantons anyway you like. Just make sure that your filling doesn't pop out.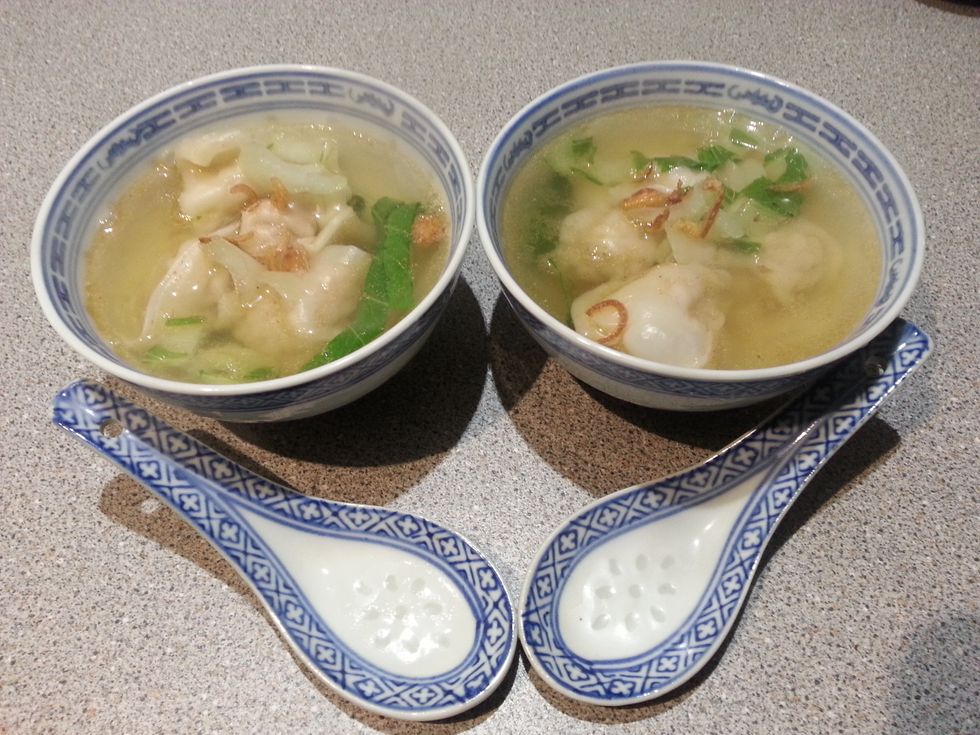 Once you have formed all the pork dumpling you may freeze them for later use.
500.0g Mince pork
Salt (to taste)
1/2Tbsp Ginger (Grated or finely diced)
1.0Tbsp Garlic (Grated or finely diced)
Ground white pepper (to taste)
1.0Tbsp Plain Flour
Water (as needed)
Diced or Grated Carrot (optional)
Diced or Grated Water Chestnut (optional)
Dash Sesame Oil