How to make both oven roasted and boiled chestnuts with cinnamon-honey dip (optional)
363
Use as many or as little chestnuts as you like. Here I have 20 chestnuts, to divide and prepare two ways: oven roasted and boiled. They can also be grilled, microwaved and roasted over an open flame.
To Oven ROAST Chestnuts...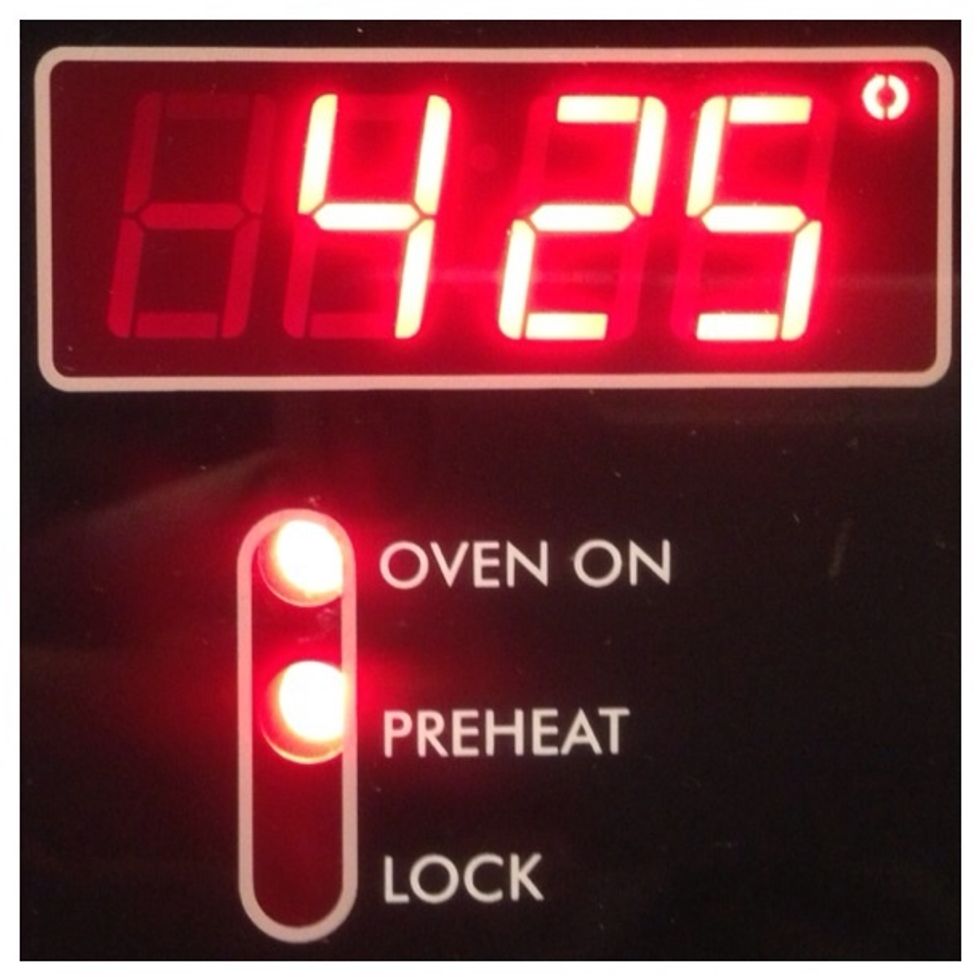 Preheat oven at 425 degrees.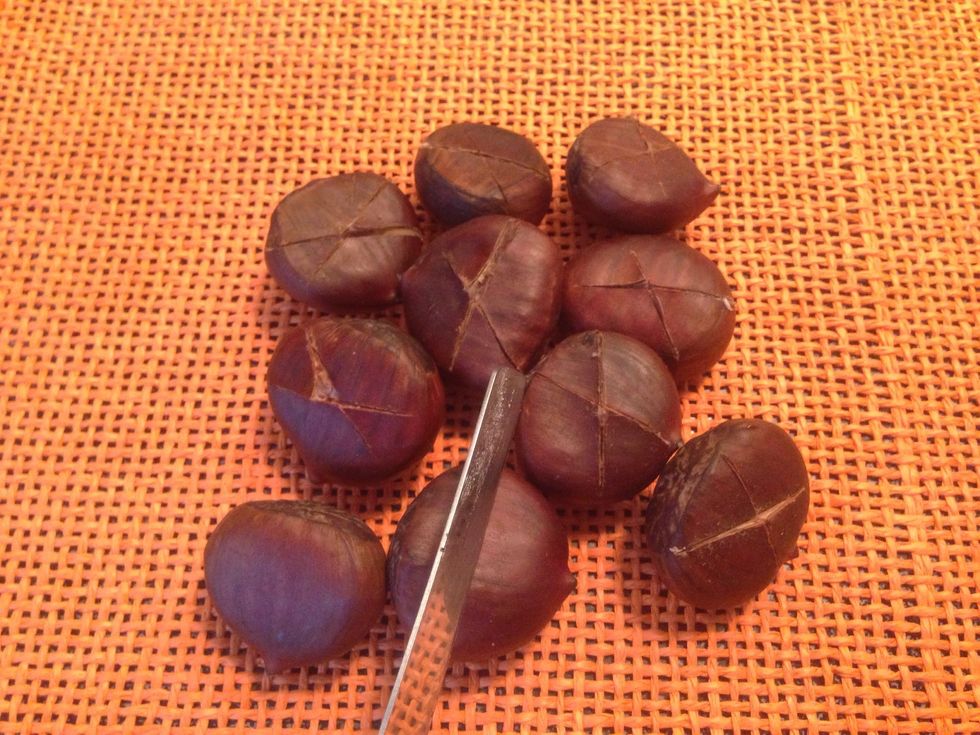 Cut an "X" into the flat side of each chestnut using a pairing or sharp knife. Cut through the shell of the chestnut. This allows them to expand (or they'd burst open) and makes them roast faster.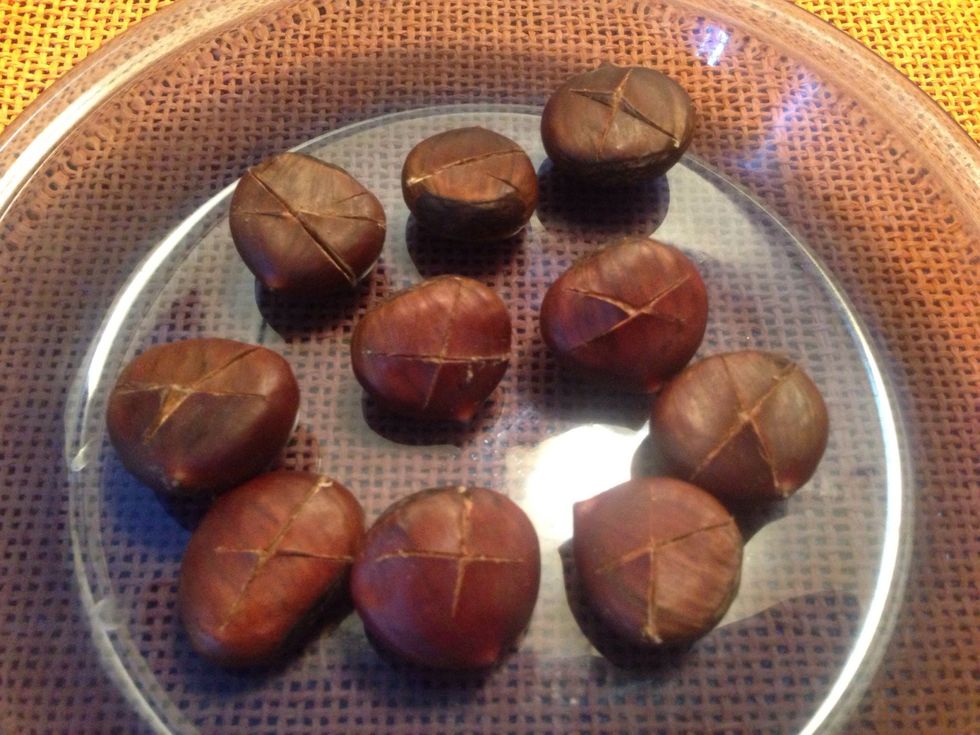 Once an "X" is cut into each, place the chestnuts in a shallow pan or on a baking sheet. Place pan in the oven for 20-30 minutes and roast until tender and the shell comes off easily.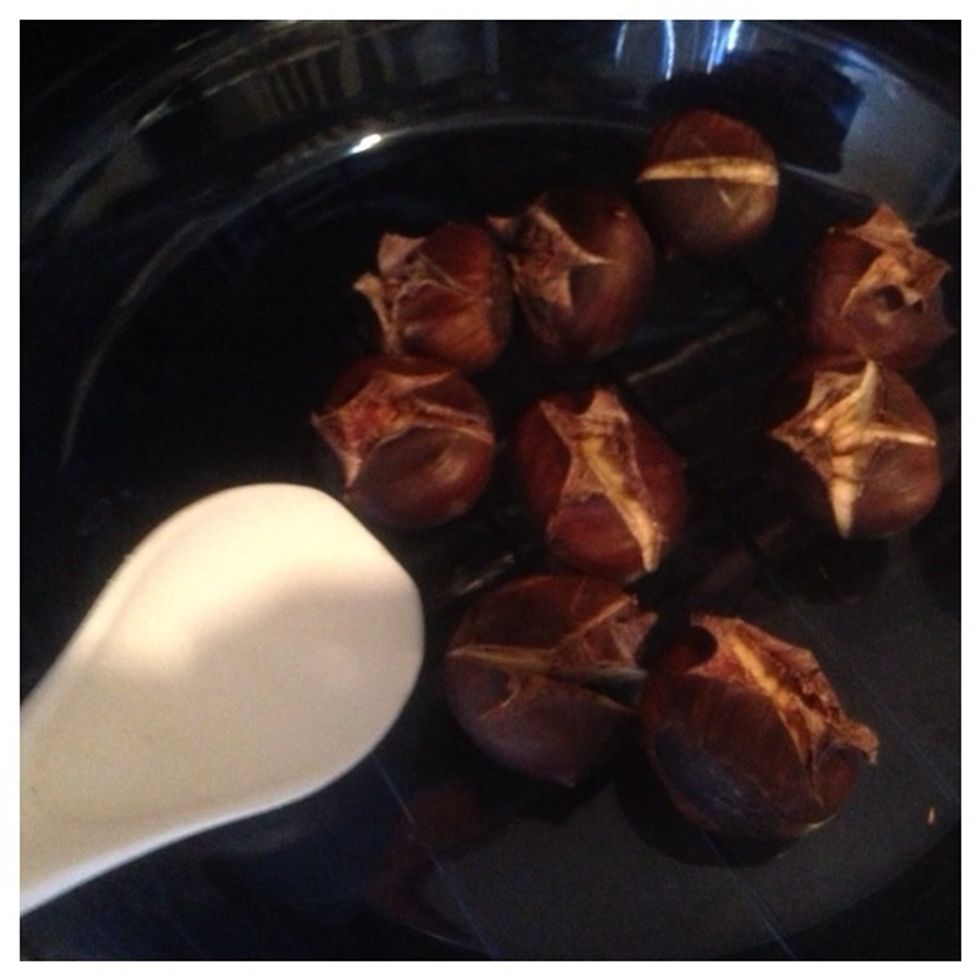 Using a large spoon or spatula, while they're roasting, move them around every few minutes to roast evenly and so they don't burn.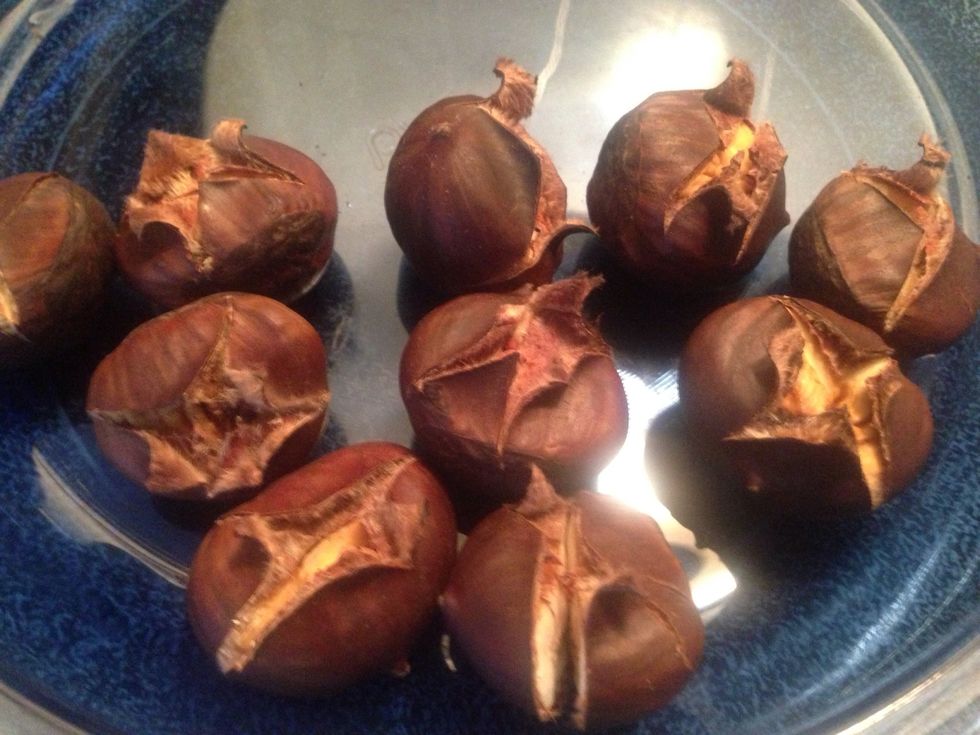 When they're done roasting, remove them from the oven and allow them to cool for a few minutes, 2-3. Do not turn off the oven. Simply turn it down to 350 in case you have to reheat chestnuts to peel.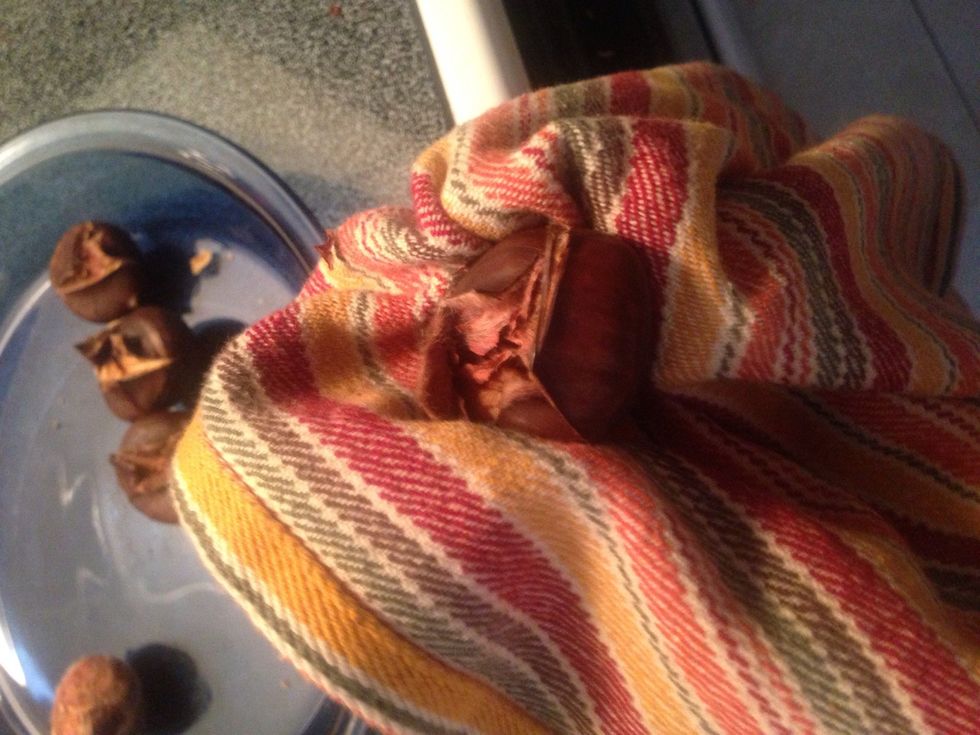 Wrap them in a towel and squeeze them until the skin is crushed. This makes it easier to peel the shell and skin away. Peel both the shell and the skin, once they're cool enough to do so.
If the chestnuts become hard to peel, simply heat them briefly in the oven, about 1 minute (no more than 2). Let them cool and they should once again be easier to peel.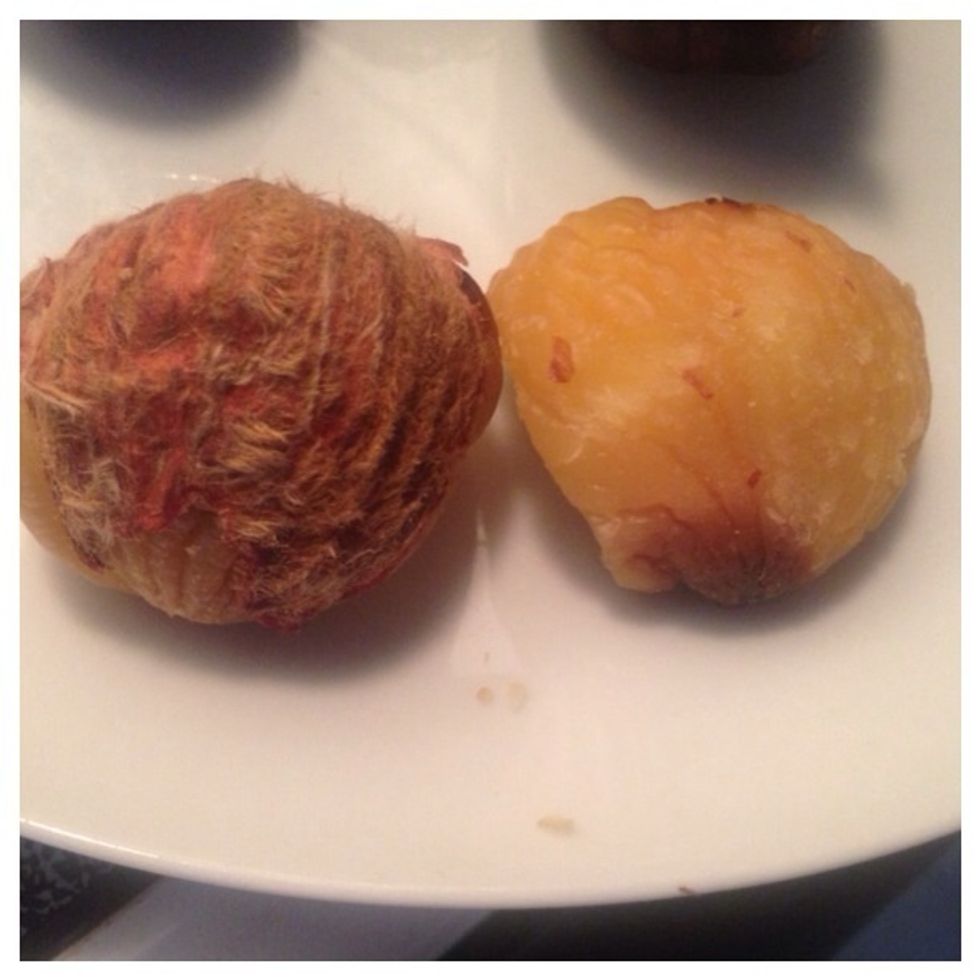 Here they are without the shell, one with (left) and without (right) the skin. Peel shell and skin with the tips of your fingers not your fingernails as shell and skin can push under the nail...OUCH!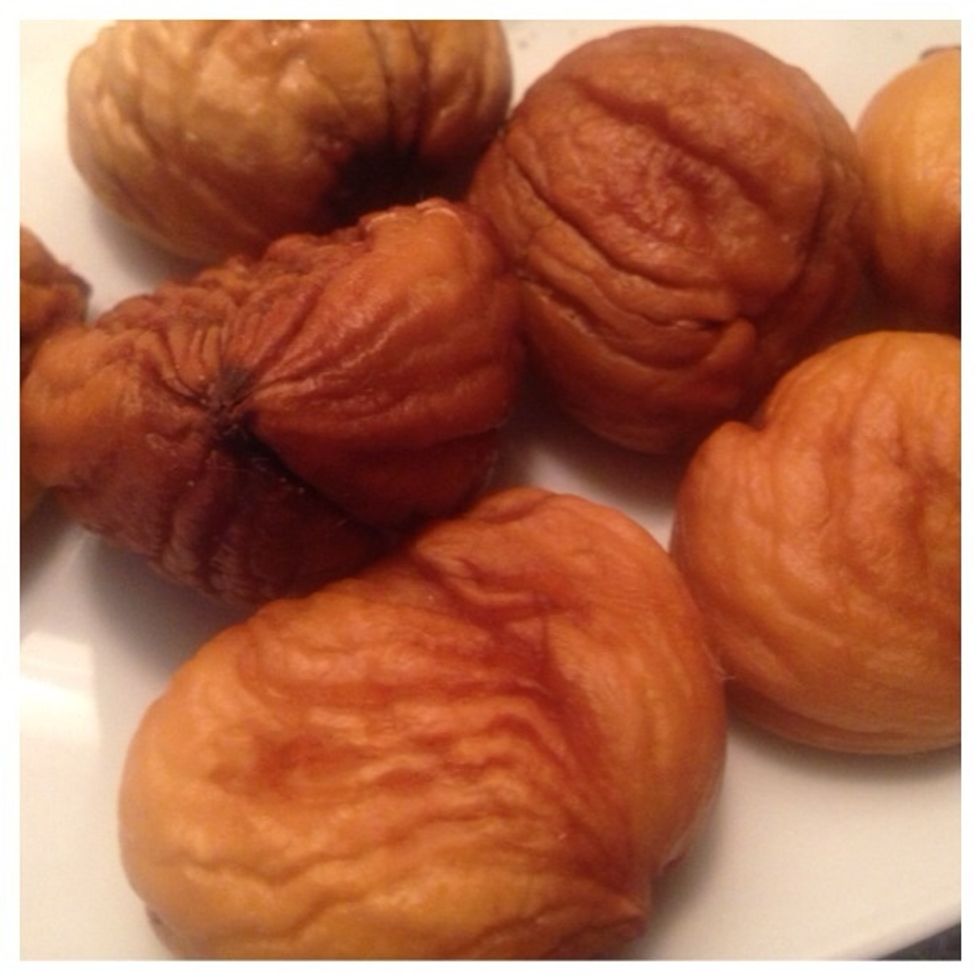 The finished oven roasted chestnuts are ready to enjoy and share. Can be eaten plain or with cinnamon-honey dip (recipe at the end of the guide).
(Optional): Using a stainer rinse chestnuts to be boiled with hot water. This will remove dirt or debris which may get into chestnuts while boiling.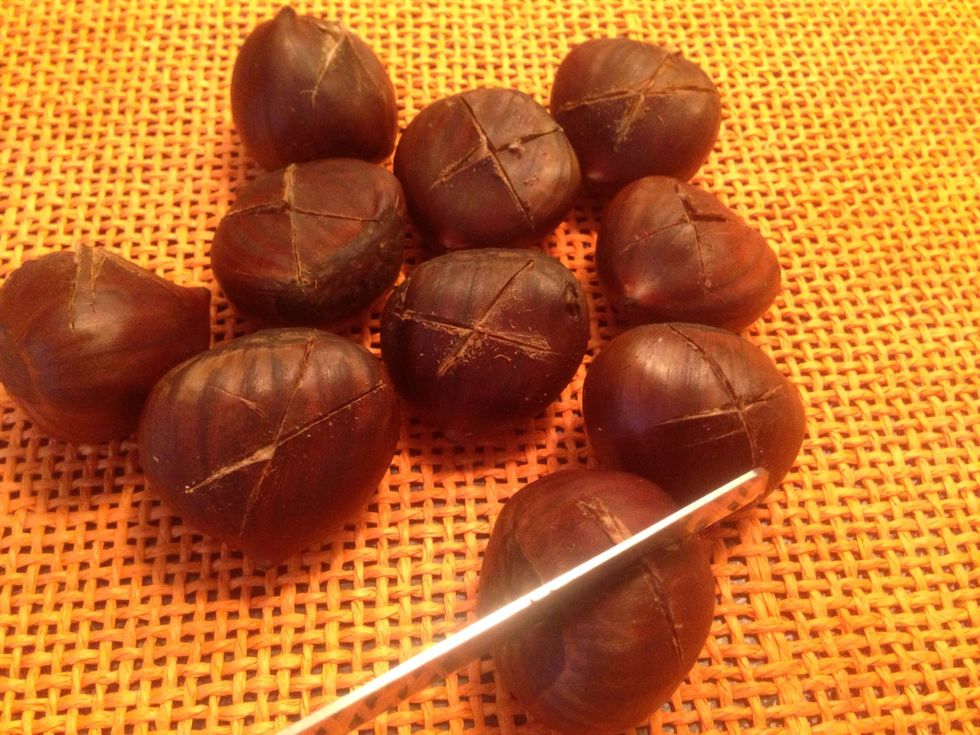 Using a pairing or sharp knife cut an "X" on the flat side or a slit all the way around each chestnut. Cut through the shell of the chestnuts so that they can expand and cook faster.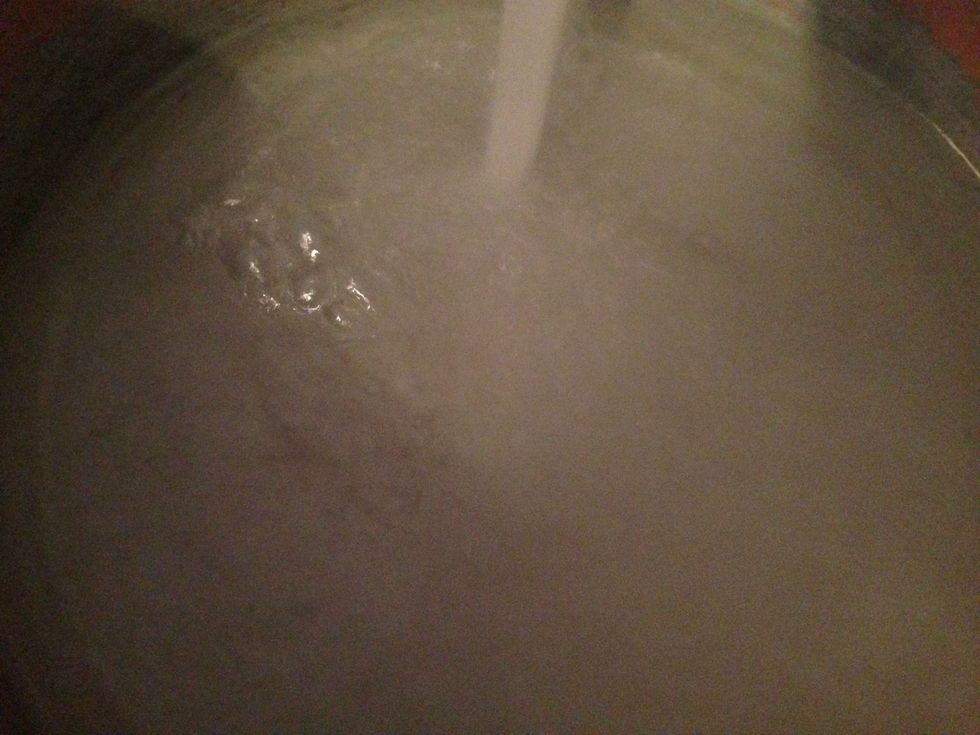 Put about 4 cups of water in the pot.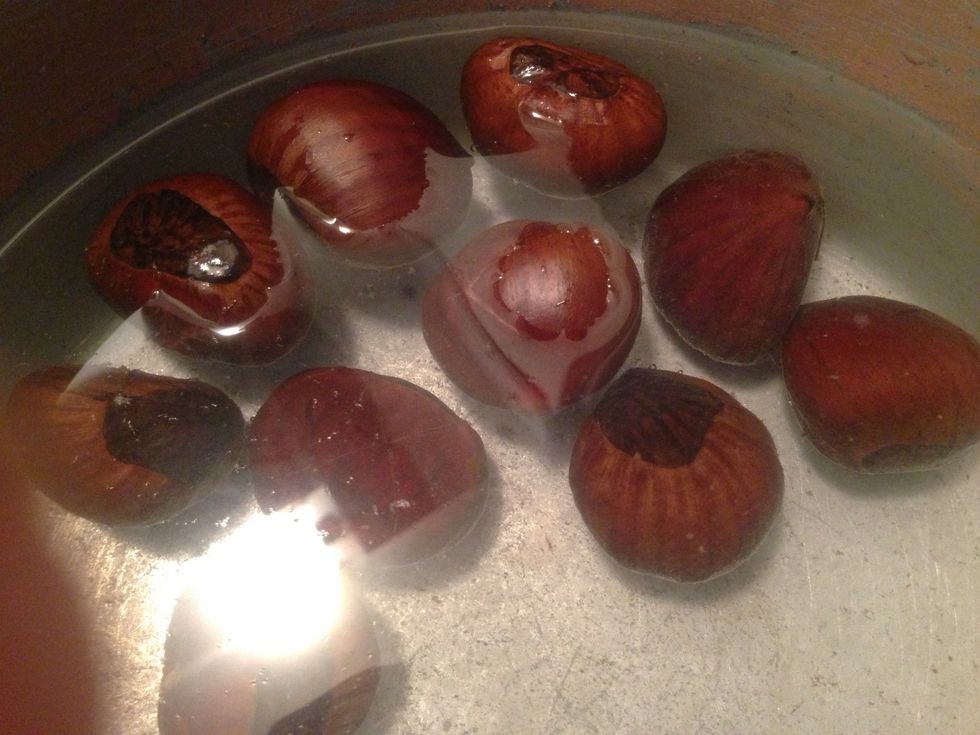 Place chestnuts with "X" or slits in the pot of water.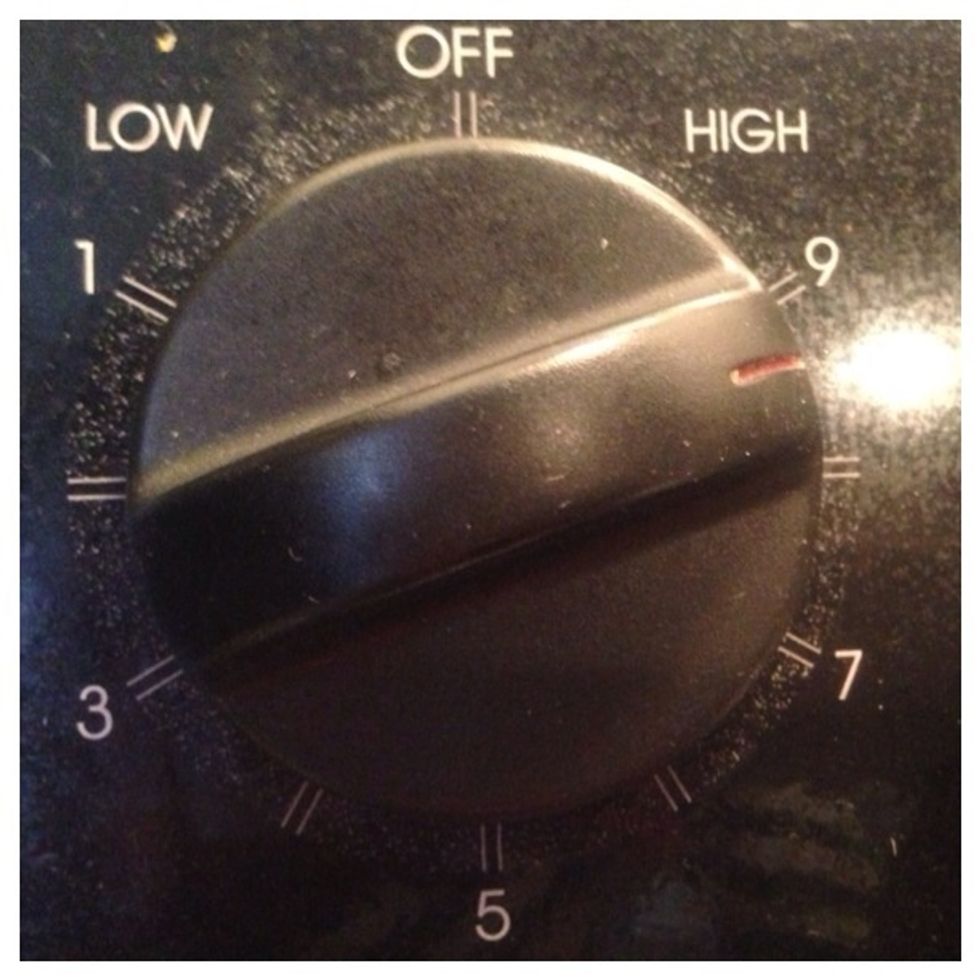 Cook on high.
Once water come to a boil, continue to let it boil for 10 minutes.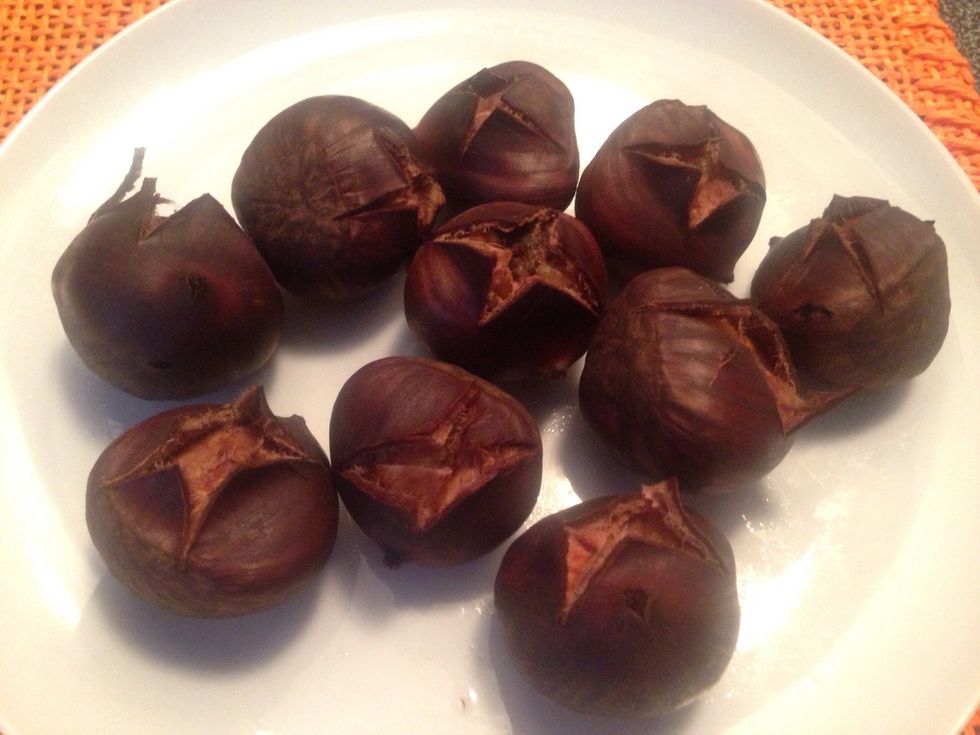 After 10 minutes remove boiled chestnuts from water and let them cool for 2-3 minutes. Once they are cool enough, peel both the shell and the skin away from the chestnuts.
Can be reheated or reboiled if peeling becomes difficult. Once reheated let it cool and resume peeling, which should once again be easier.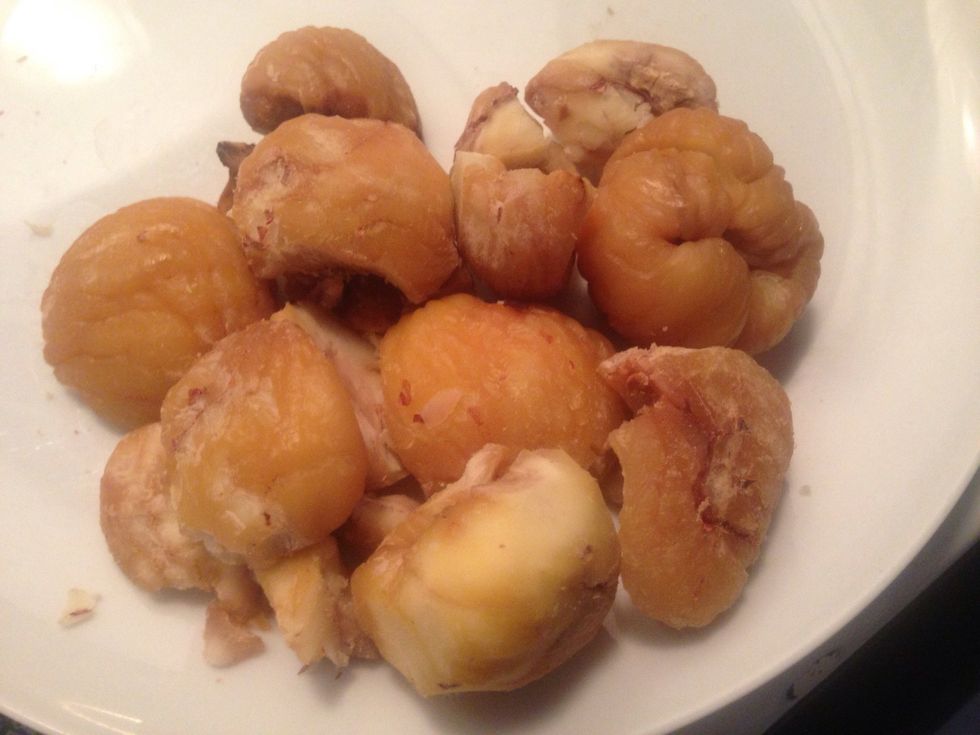 The finished boiled chestnuts are ready to enjoy and share. Can be eaten plain or with cinnamon-honey dip (recipe to follow).
Cinnamon-Honey DIP (optional)...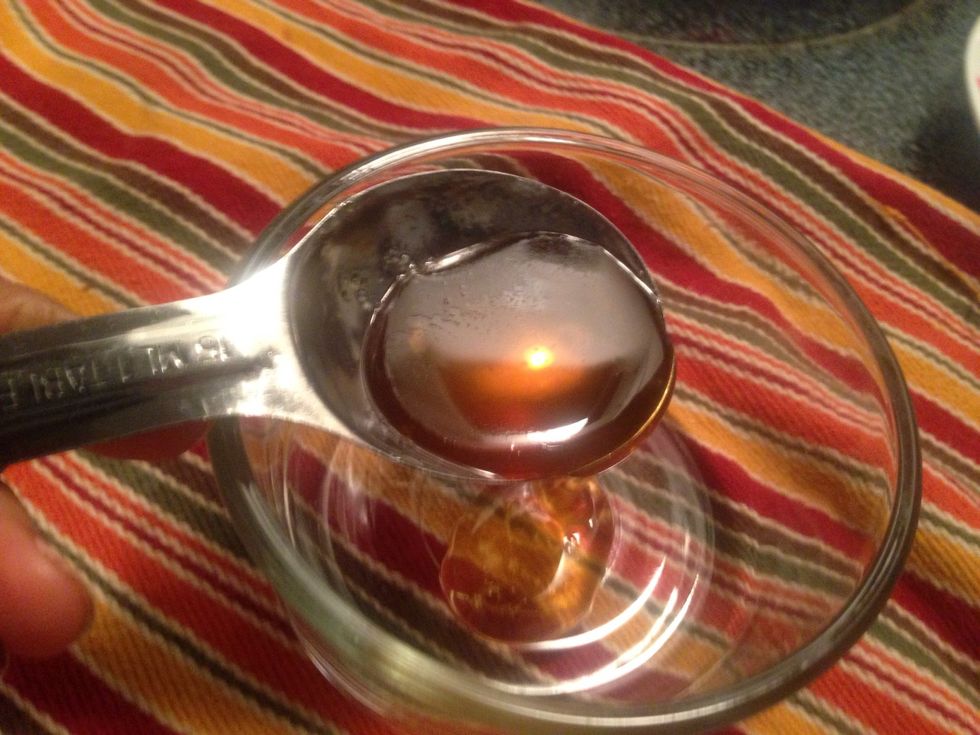 In a small bowl, add 1 tablespoon of organic raw honey.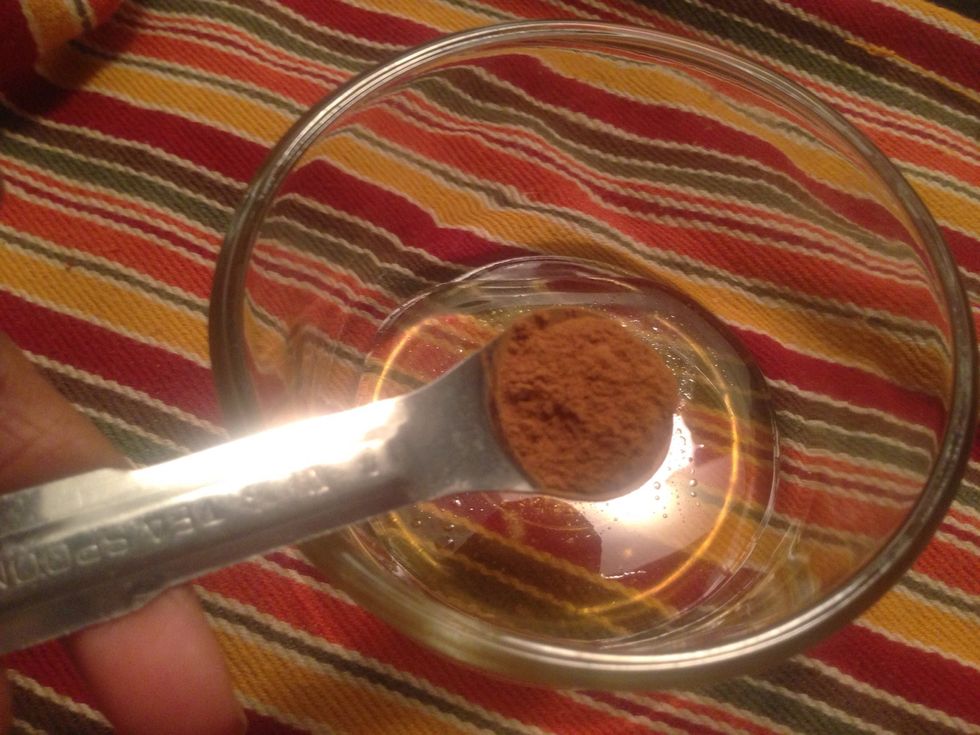 Add 1/2 teaspoon of organic cinnamon to honey.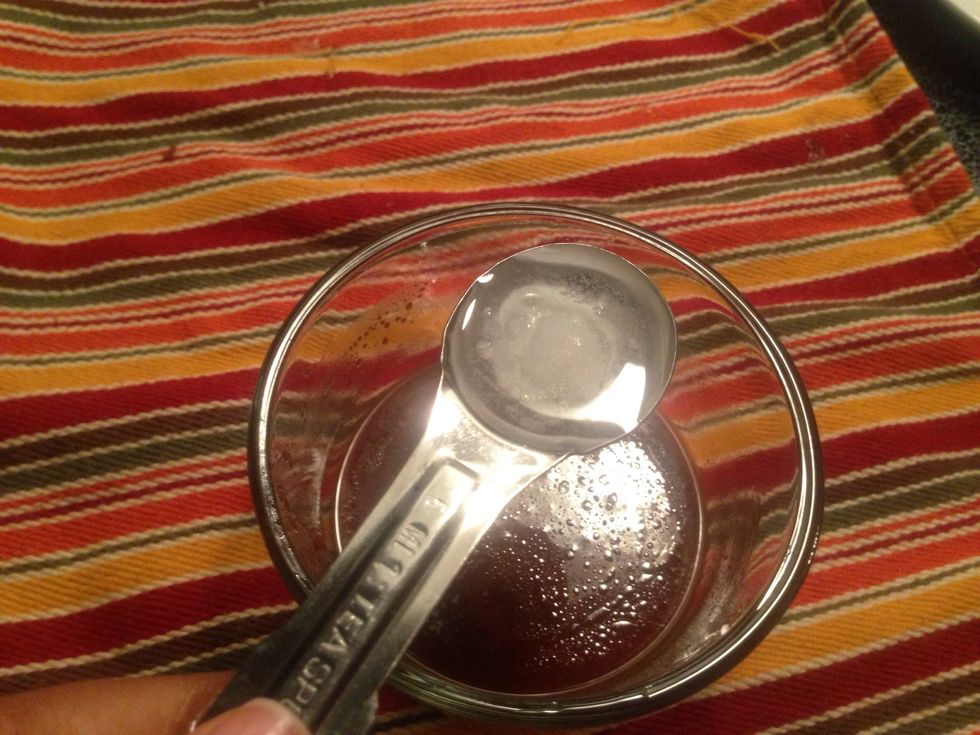 Add 2 teaspoons of melted or softened coconut oil to the cinnamon-honey mixture.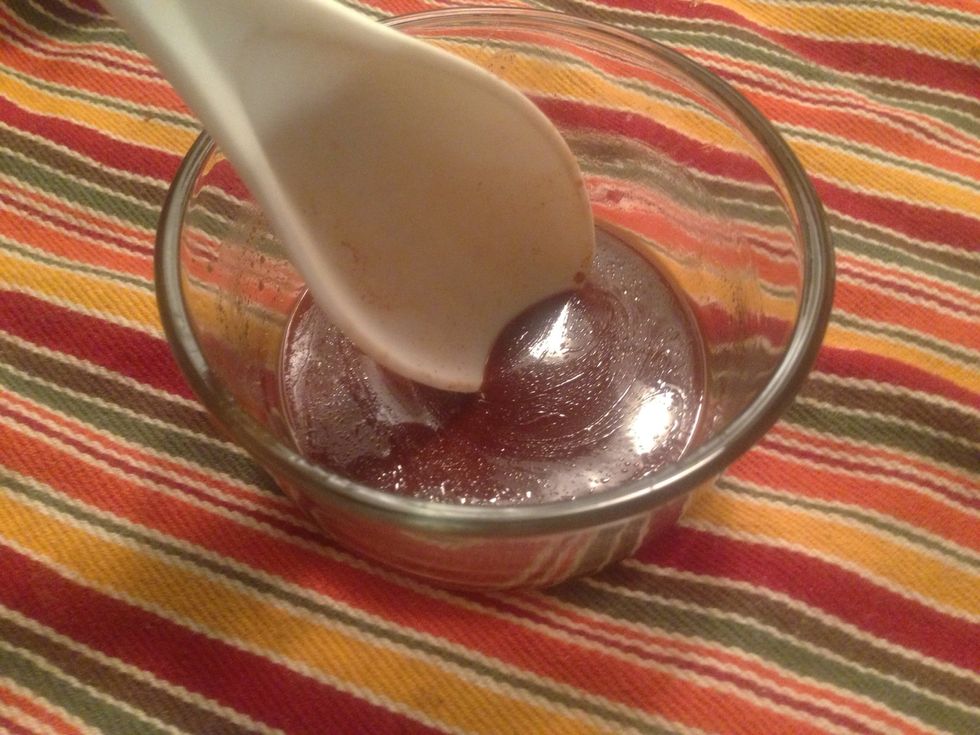 Stir mixture together well.
Drizzle the cinnamon-honey dip on the chestnuts or simply dip chestnuts in the cinnamon-honey to enjoy.
Chestnuts
4.0c Water
1/2tsp Organic Cinnamon Powder (optional)
1.0Tbsp Organic Raw Honey
2.0tsp Organic Coconut Oil (optional)
1.0 Pairing or Sharp Knife
1.0 Shallow Baking Pan or Baking Sheet
1.0 Large Spoon or Spatula
1.0 Strainer (optional)
1.0 Pot
Measuring Spoons
1.0 Small Bowl
Dr Ccj
Love creating healthy, clean meals. Organic, gluten-free, raw, dairy-free and/or plant-based. On Pinterest and Instagram: @DrCCJ