Prepare Cantuccini Di Prato + Olives & Pistachios
11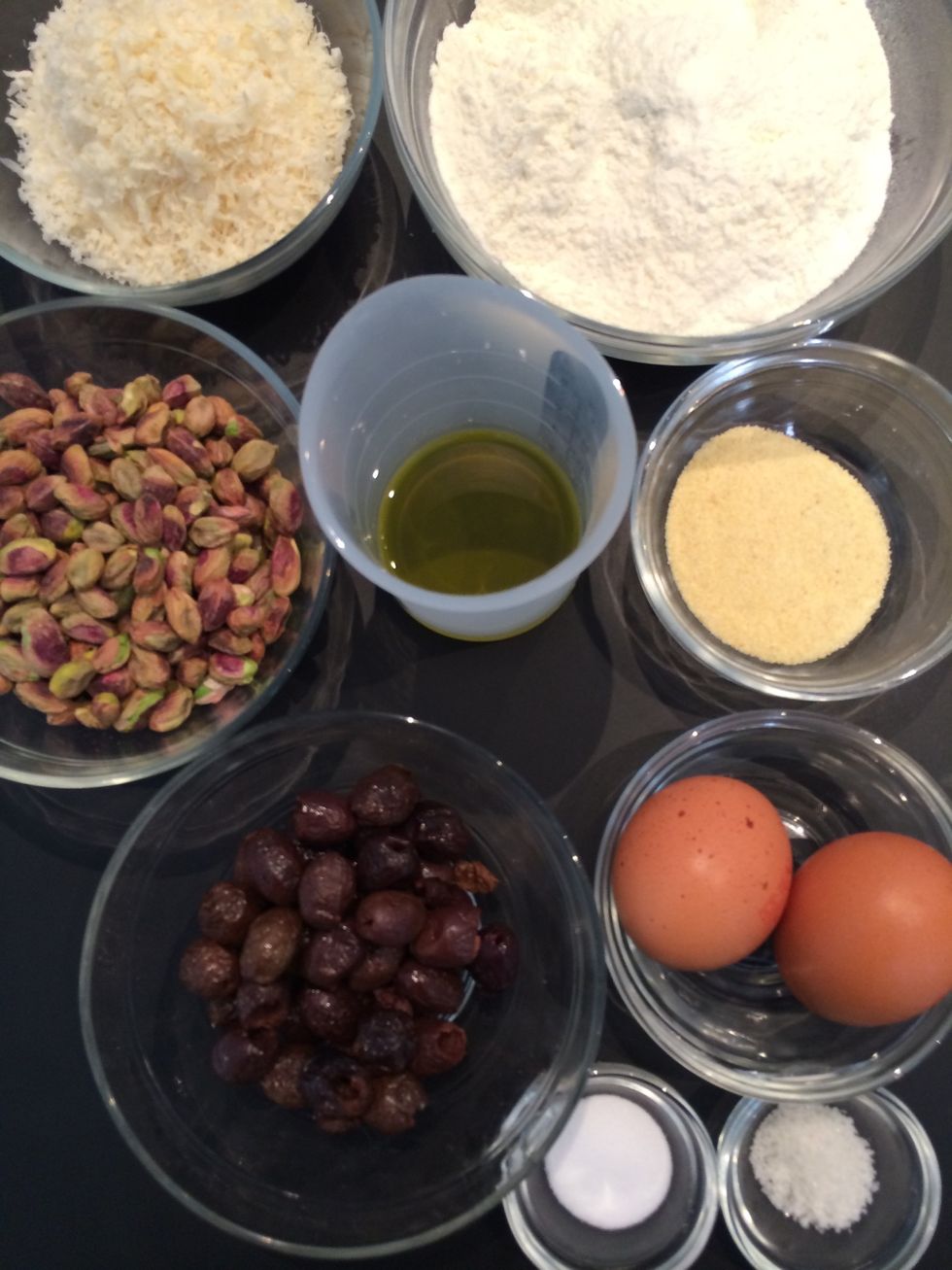 The ingredients flour, semolina, grated Parmesan, black olives, pistachios, olive oil, eggs salt and baking soda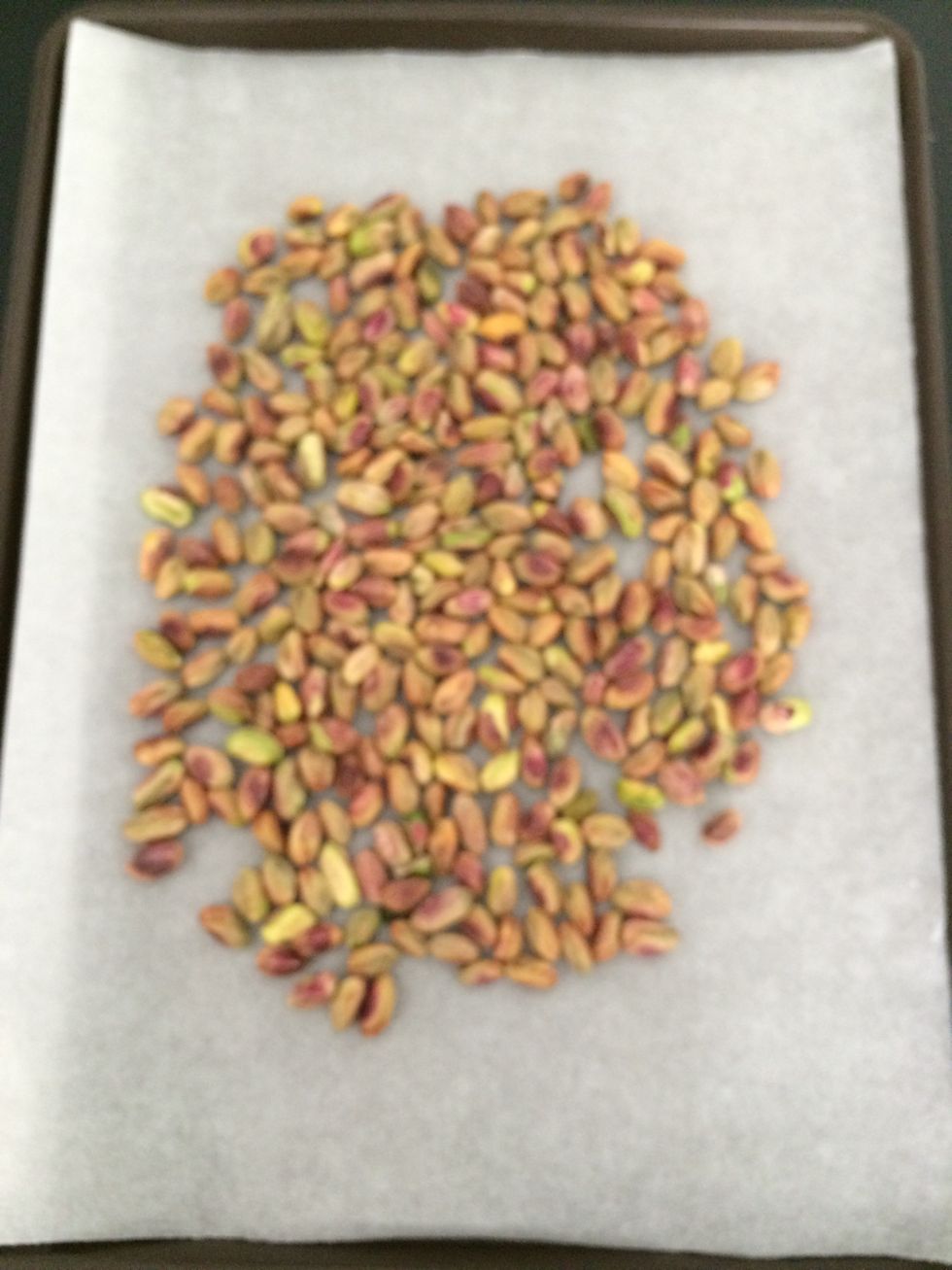 Put on the oven 170. Grill the pistachios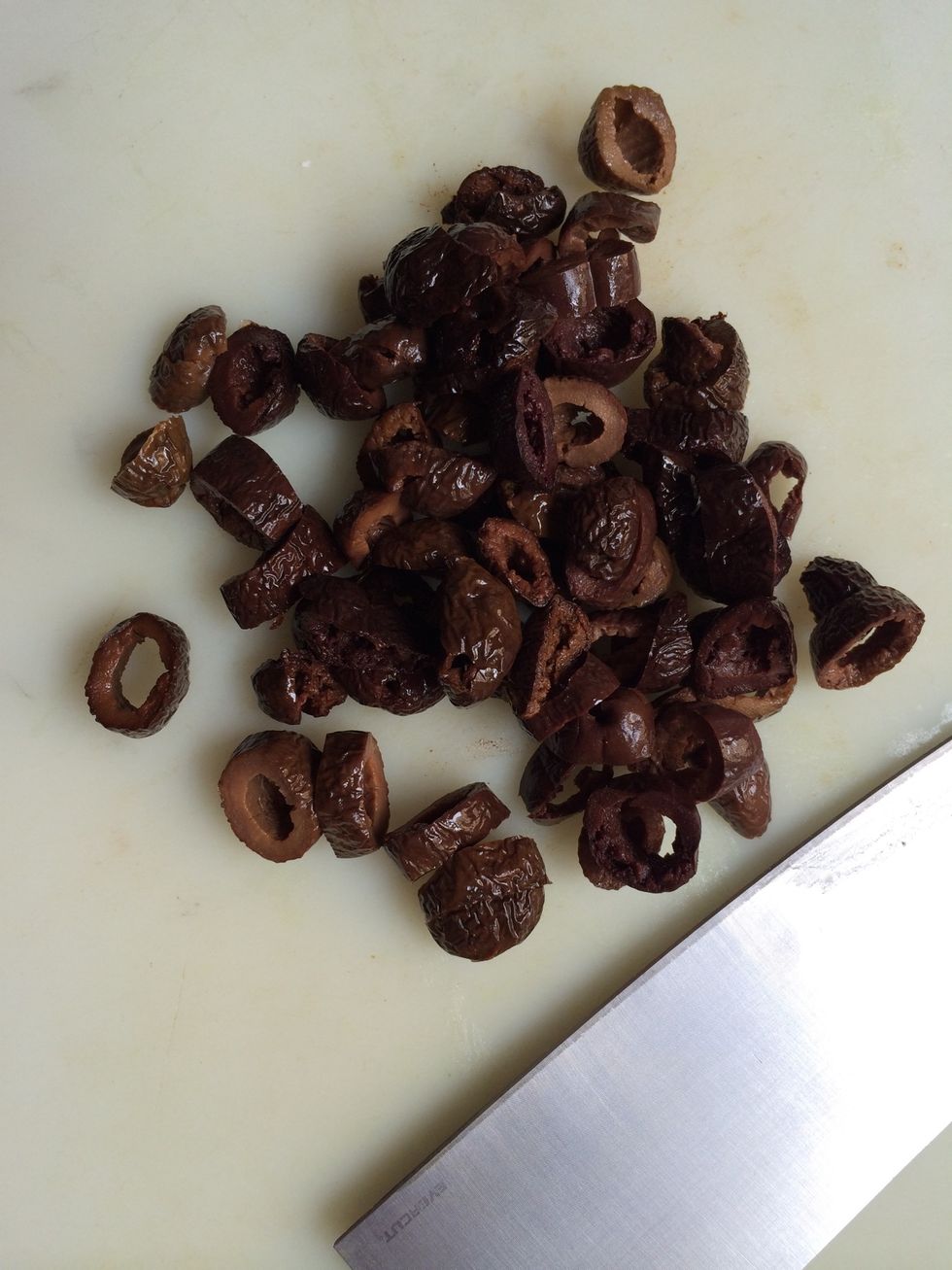 Cut the olives.. Each in 2 or 3 peices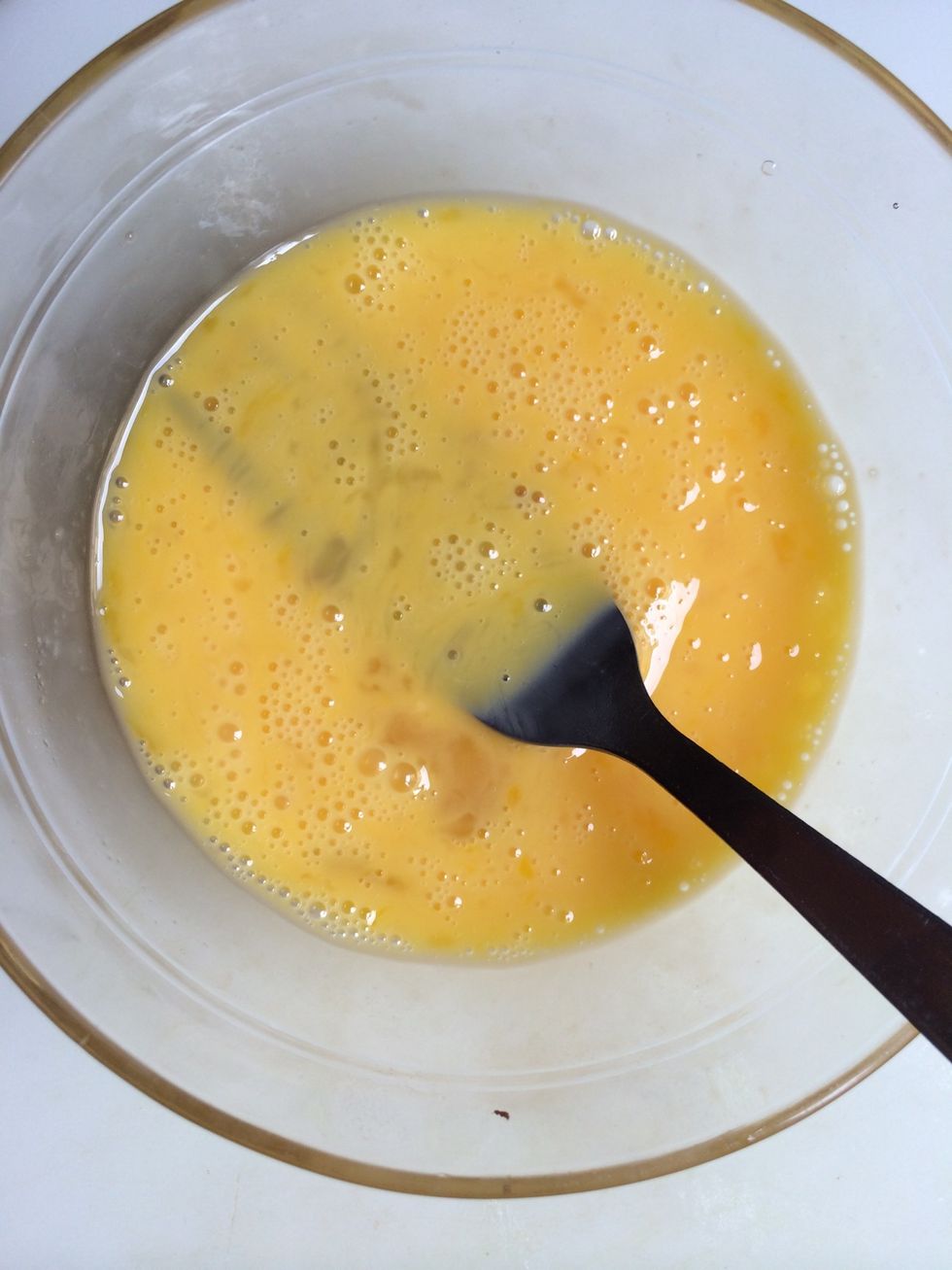 Beat the first 2 eggs.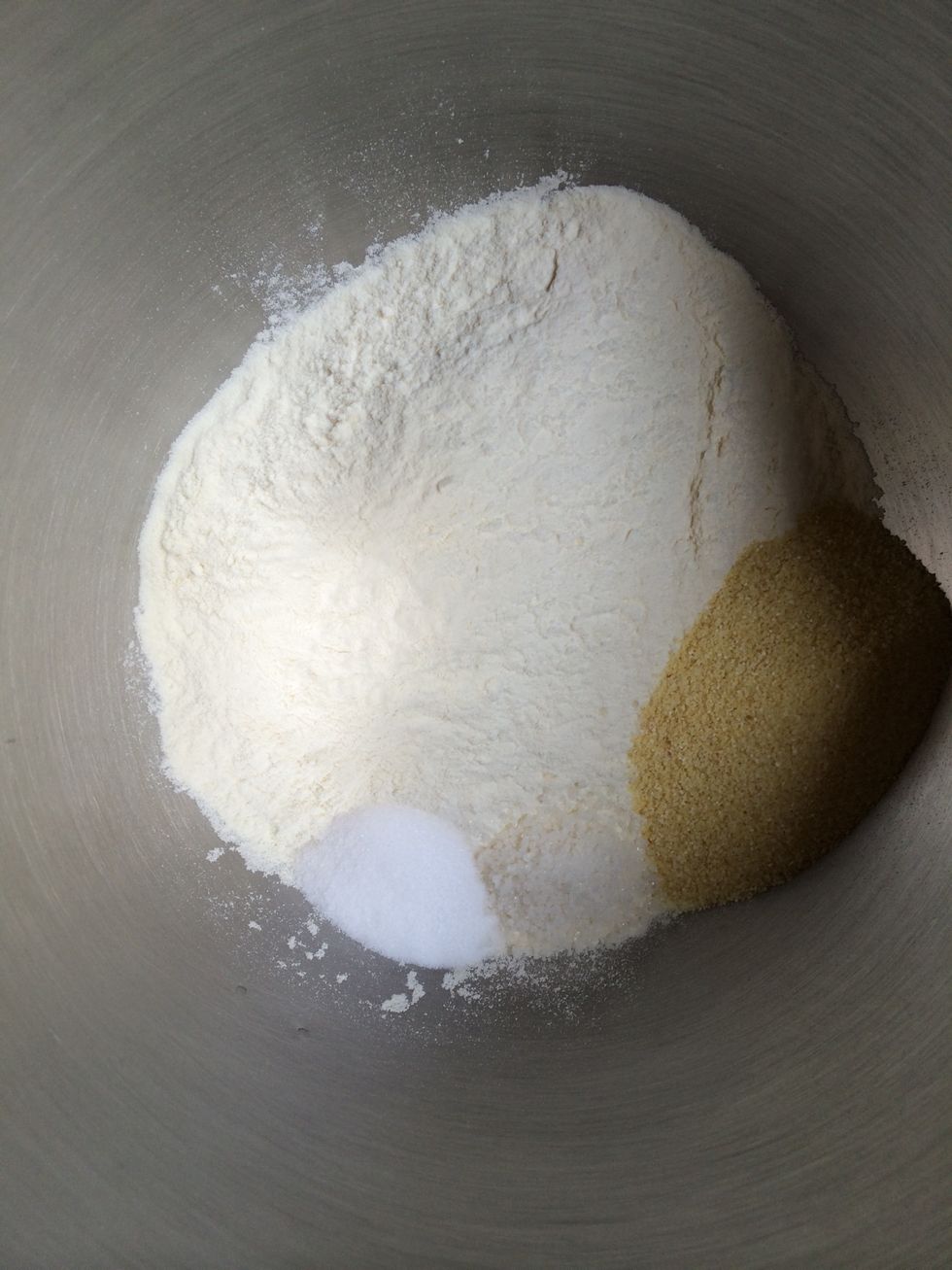 In the mixing bowl of a free standing mixer. (You can always do the dough by hand) put the flour, the semolina, the salt and the baking soda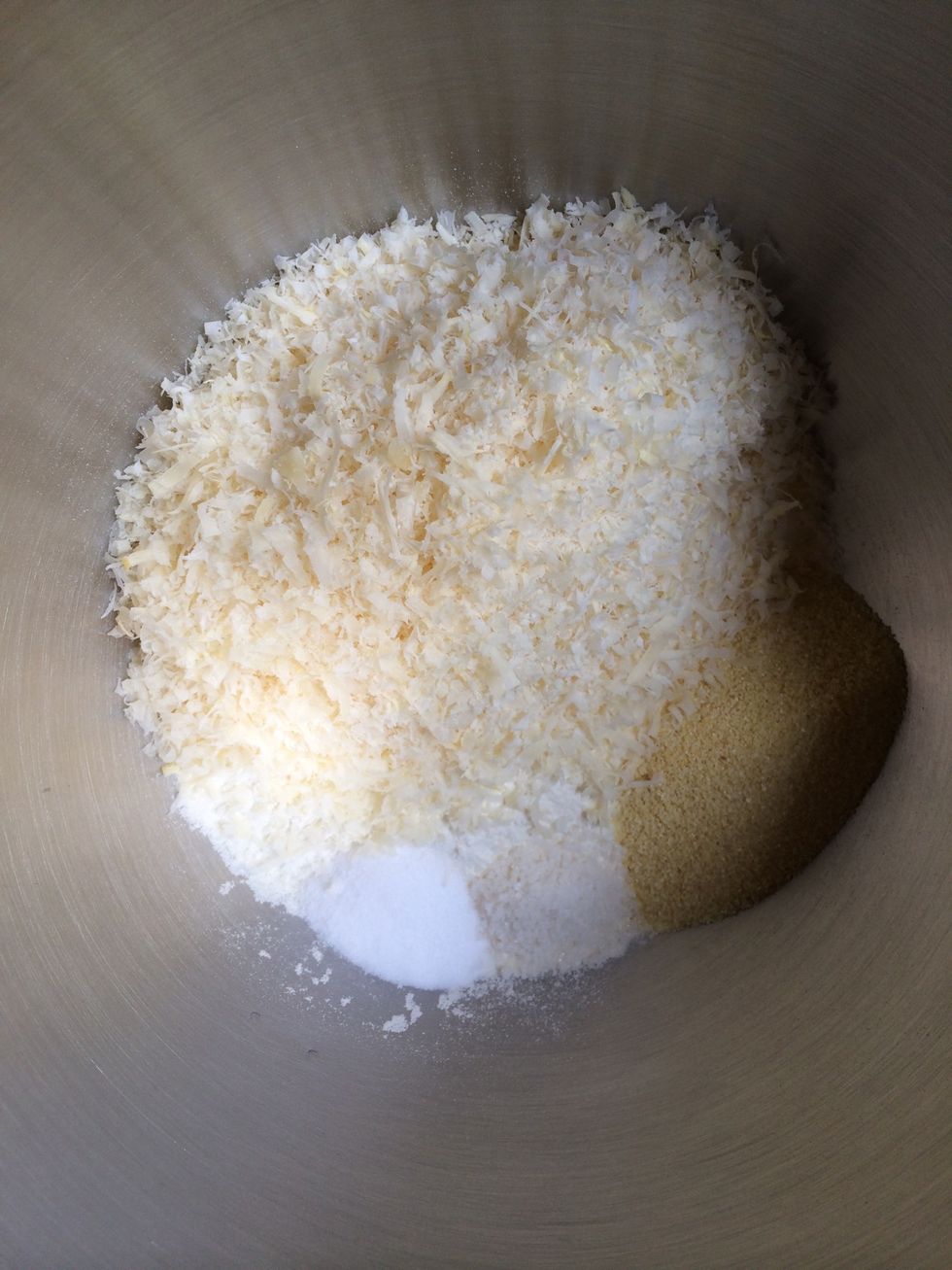 Add the grated Parmesan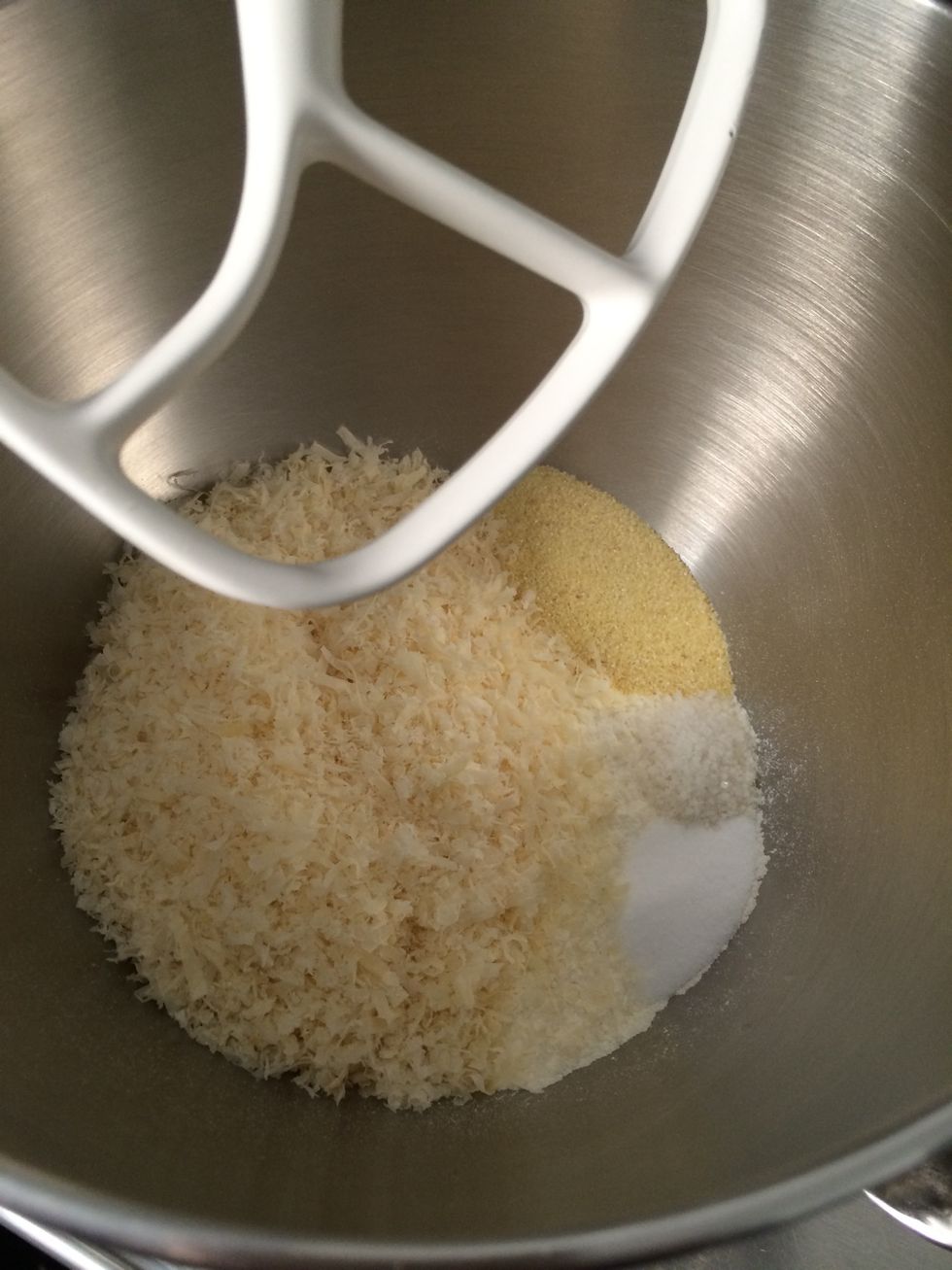 Mix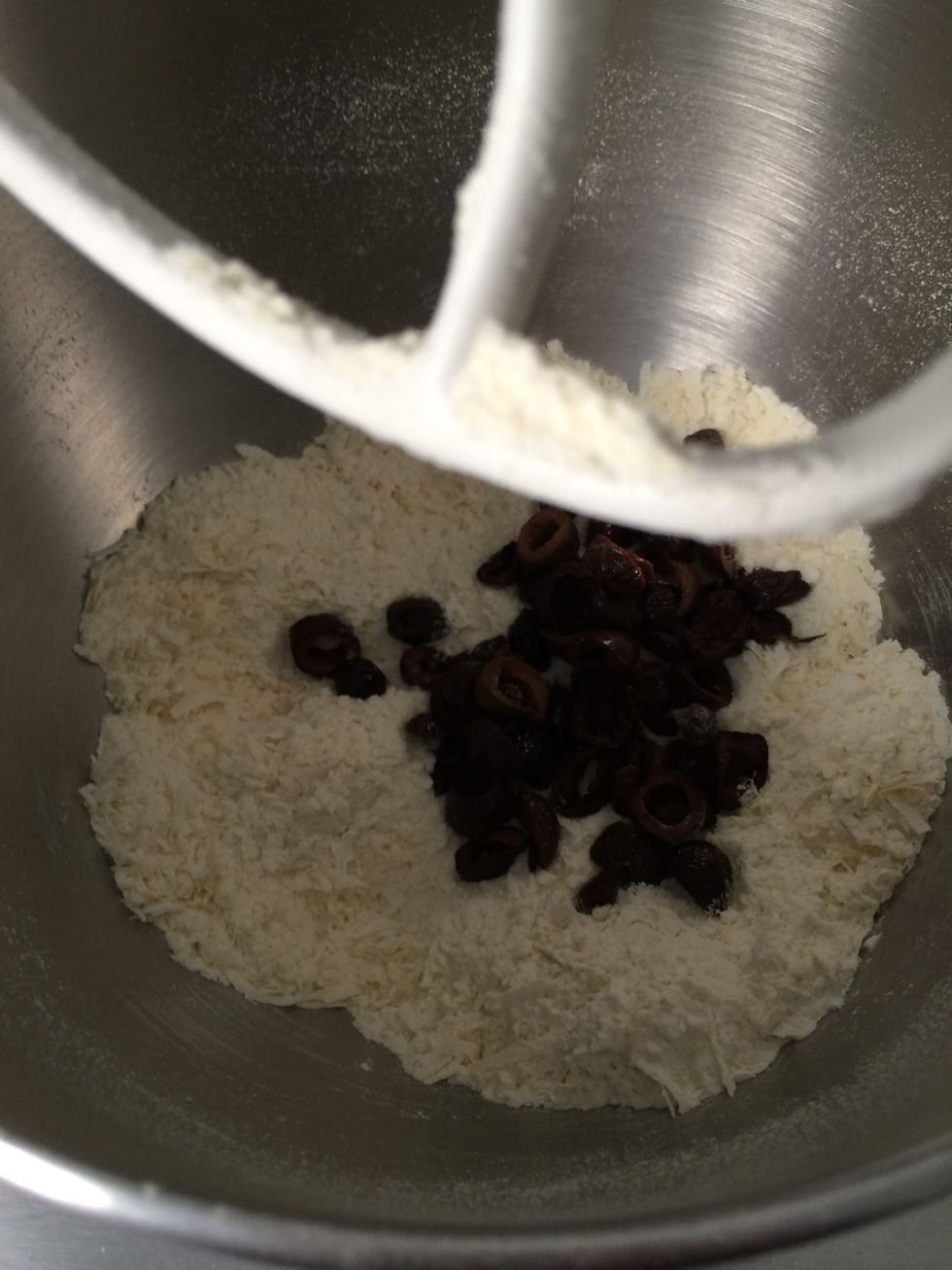 Add olives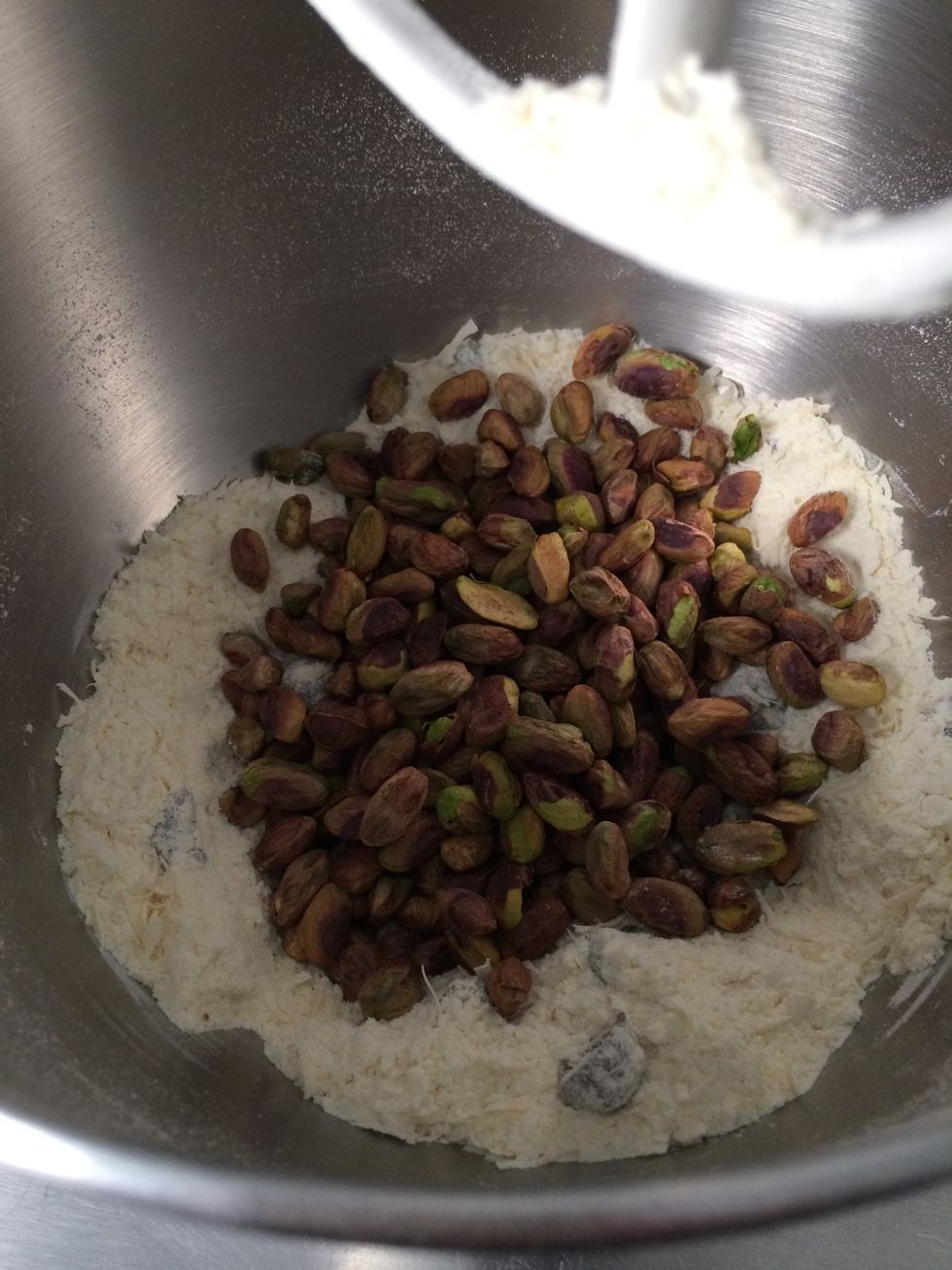 Add pistachios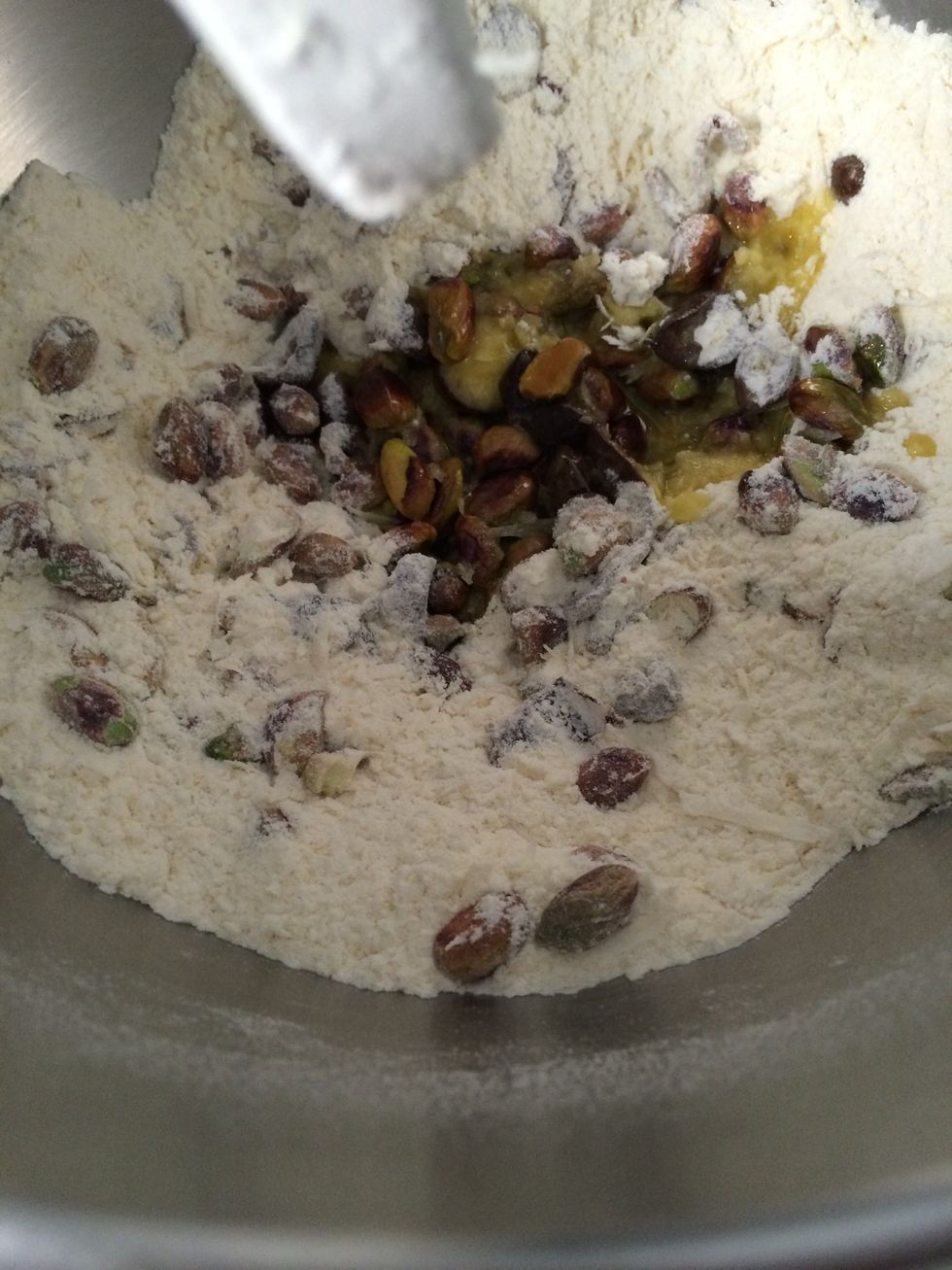 Mix and add the oil and mix.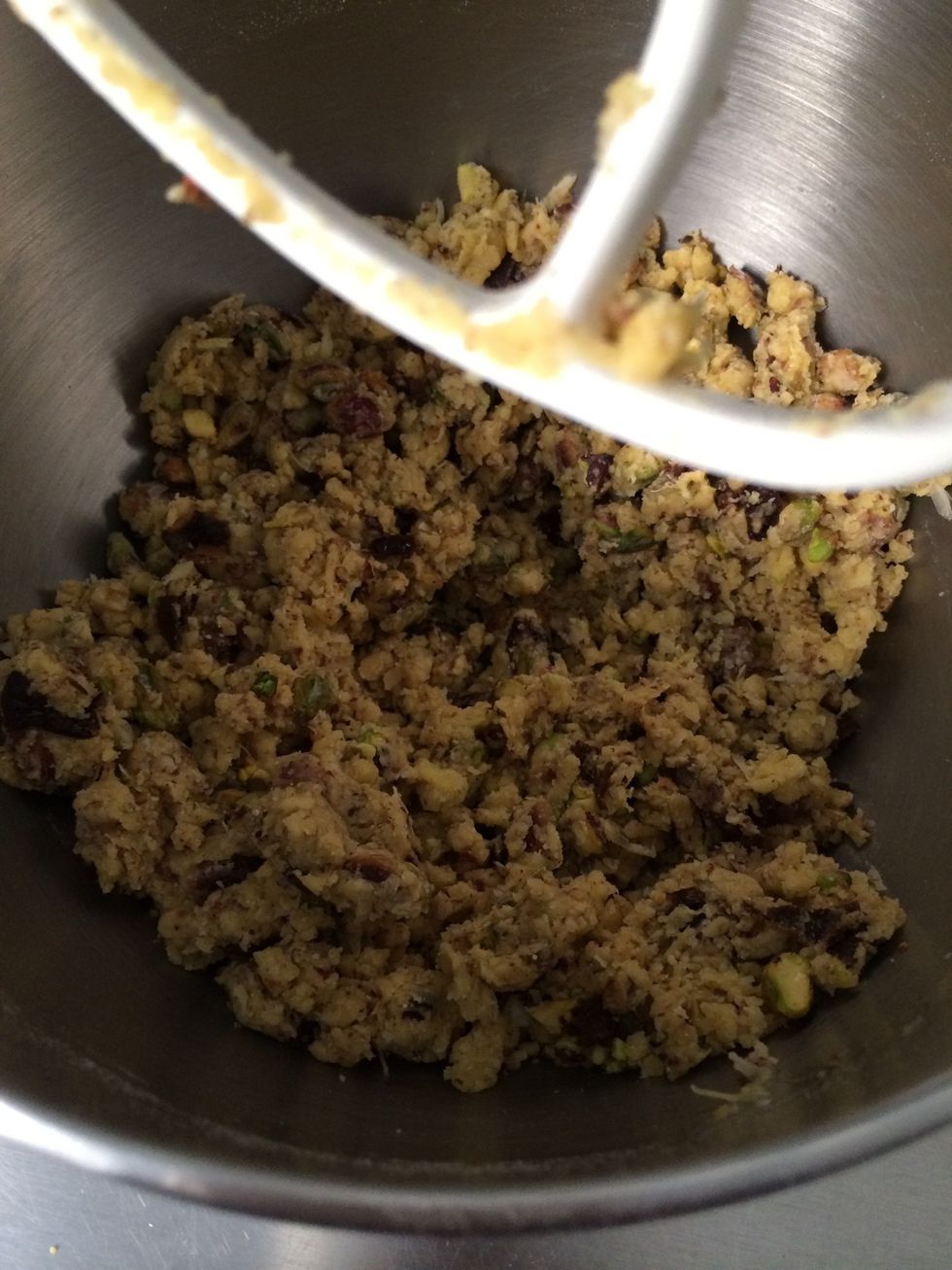 The dough is very dry so I will add 1 more egg (May b 1/2) to get a wet sticky dough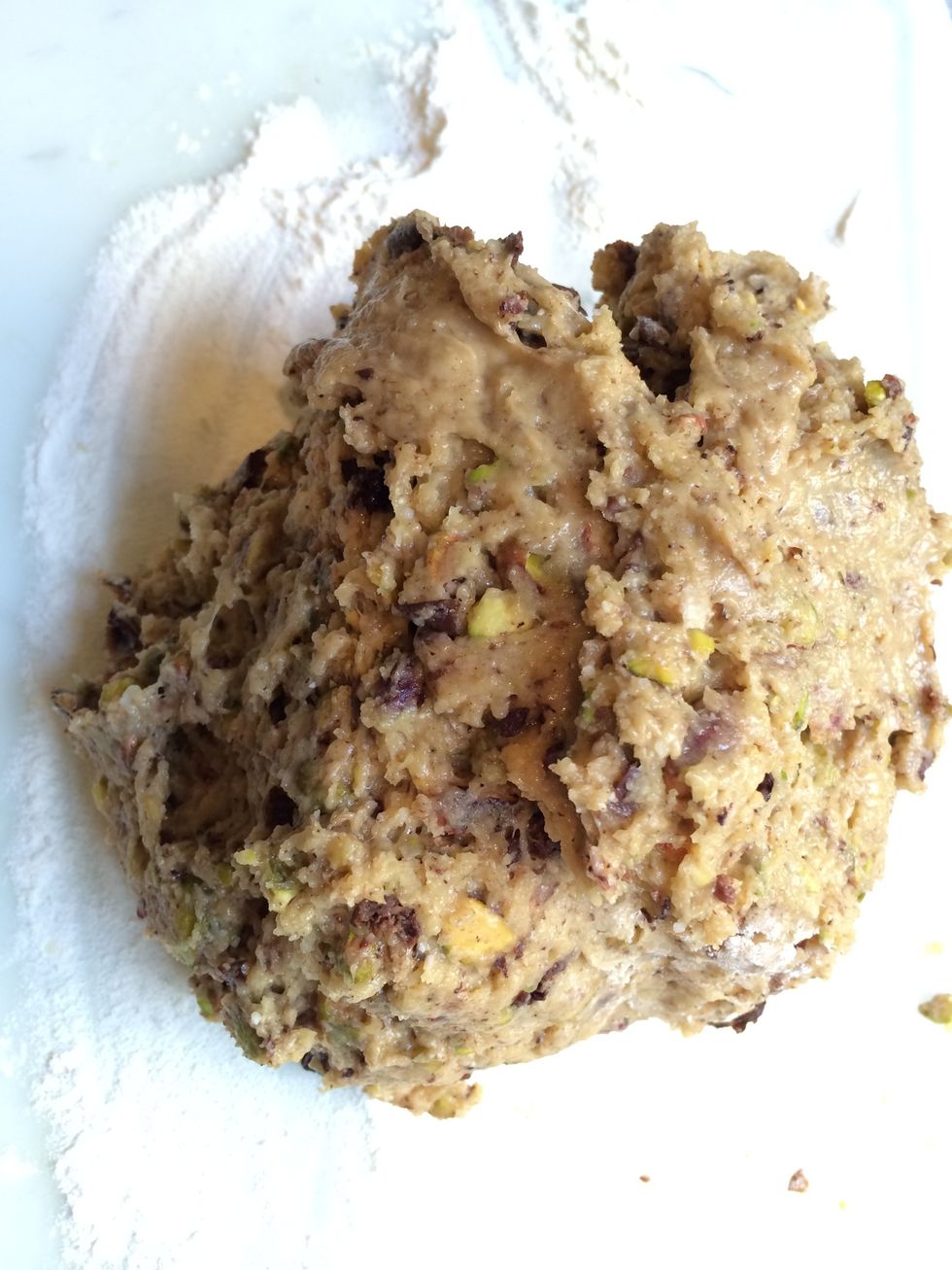 Put the dough on a floured top. Gather it without kneading it. Divide it into two.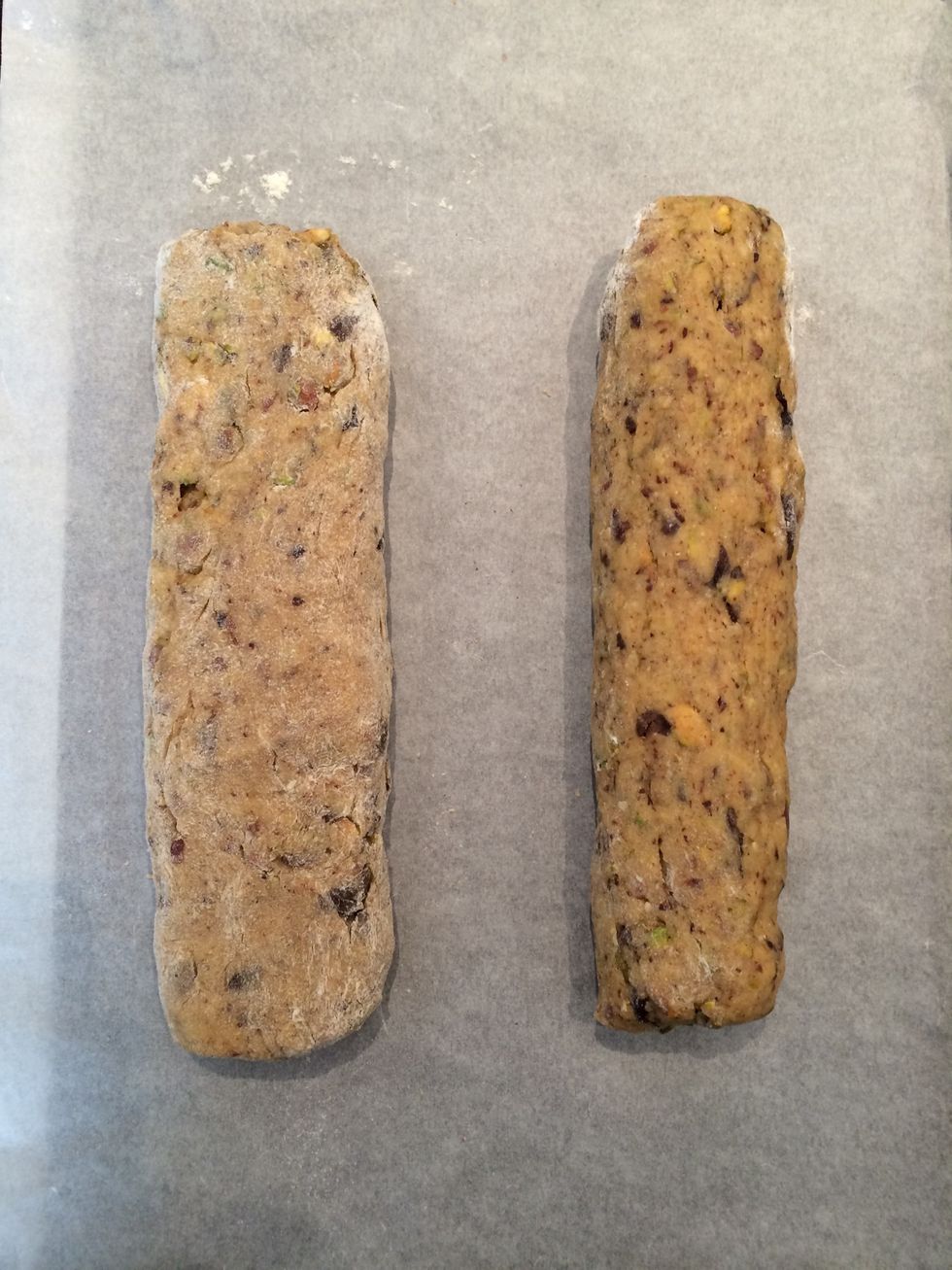 And make 2 rolls. Put them on a baking tray.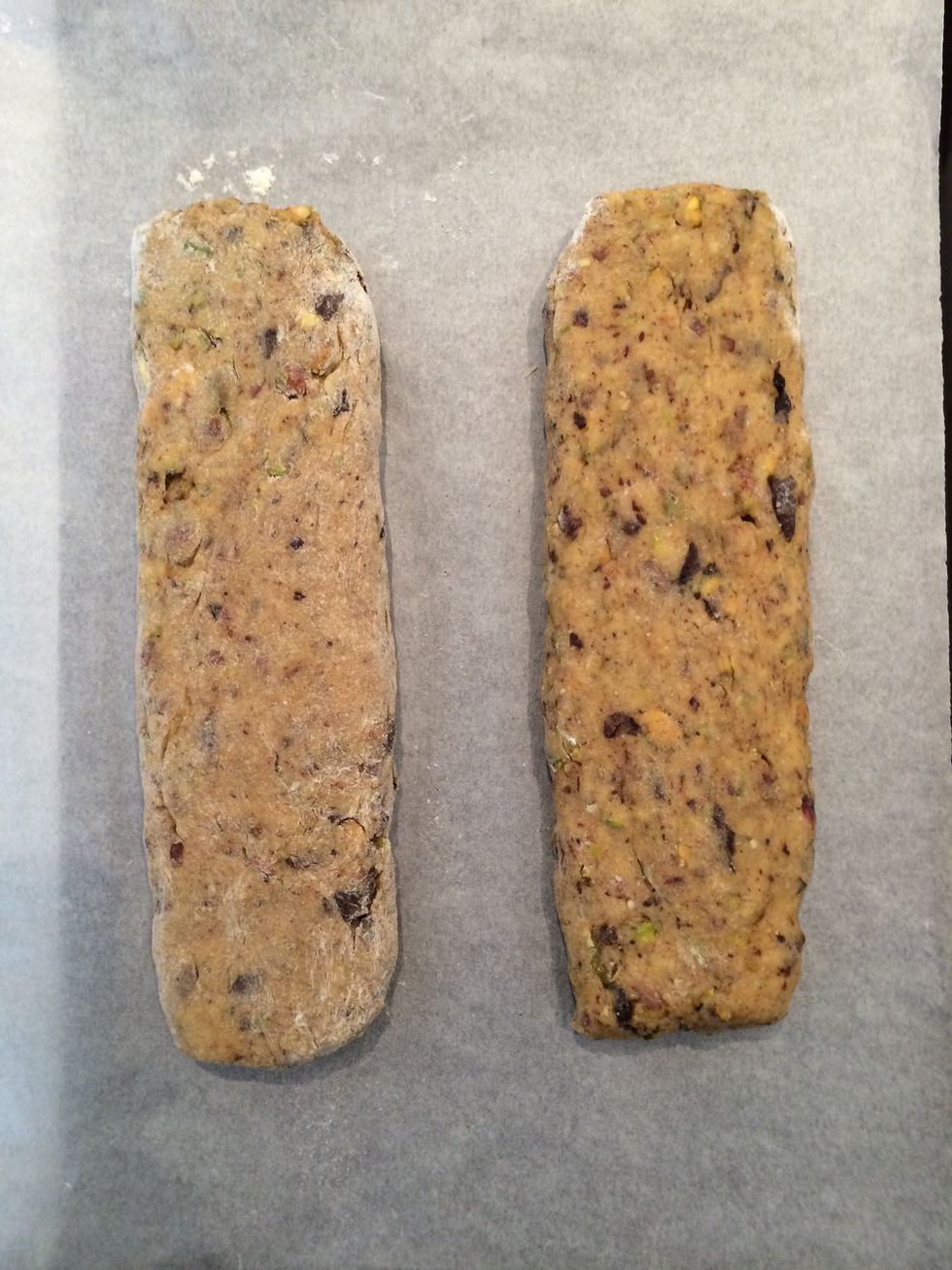 Flatten them like above. Bake in a preheated oven 270/25 mins. Out of the oven leave 30 mins to cool down. Cut them into 1 cm biscuits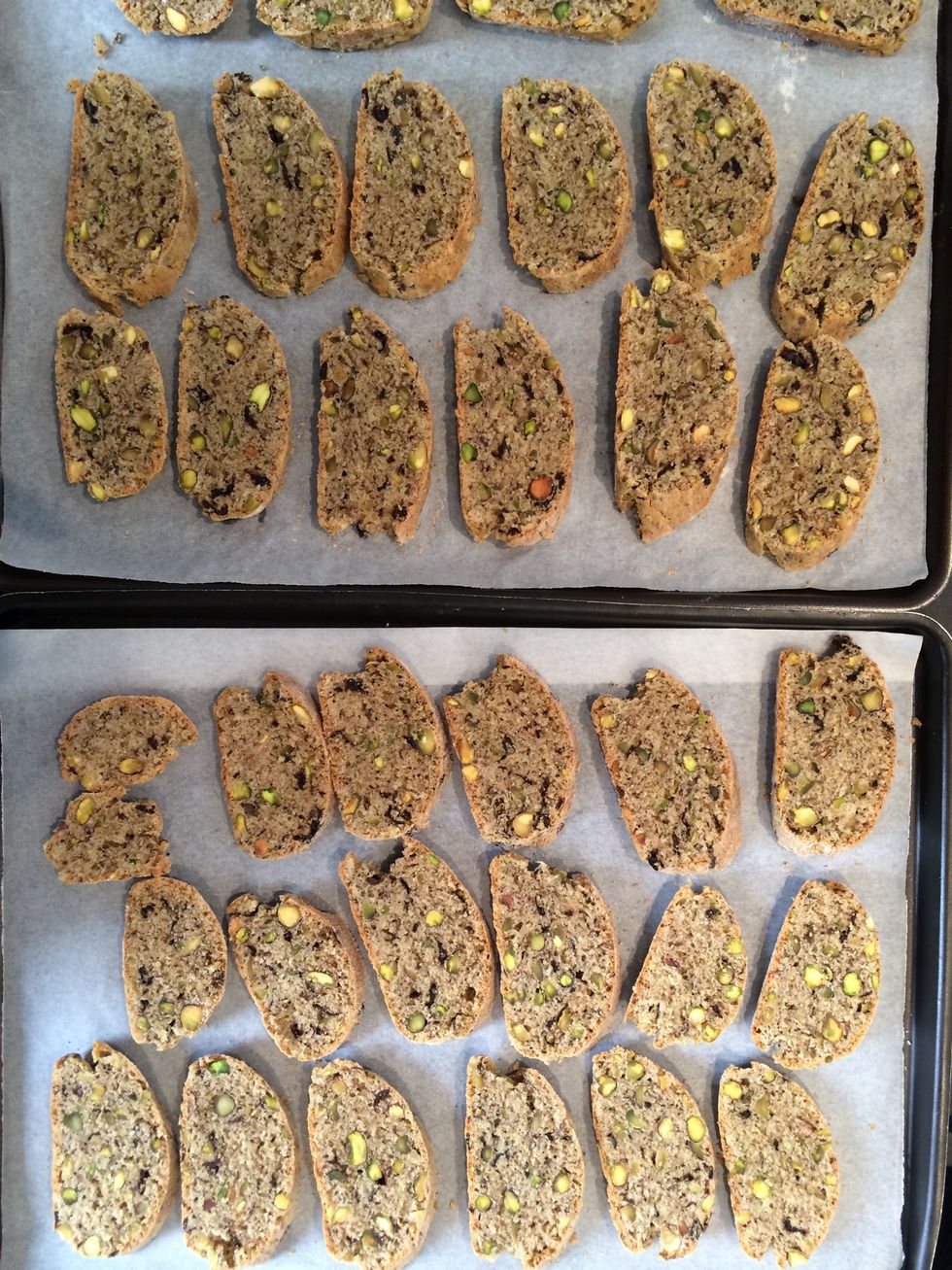 And put them back on baking trays and rebake on 120 C / 20 mins on Each side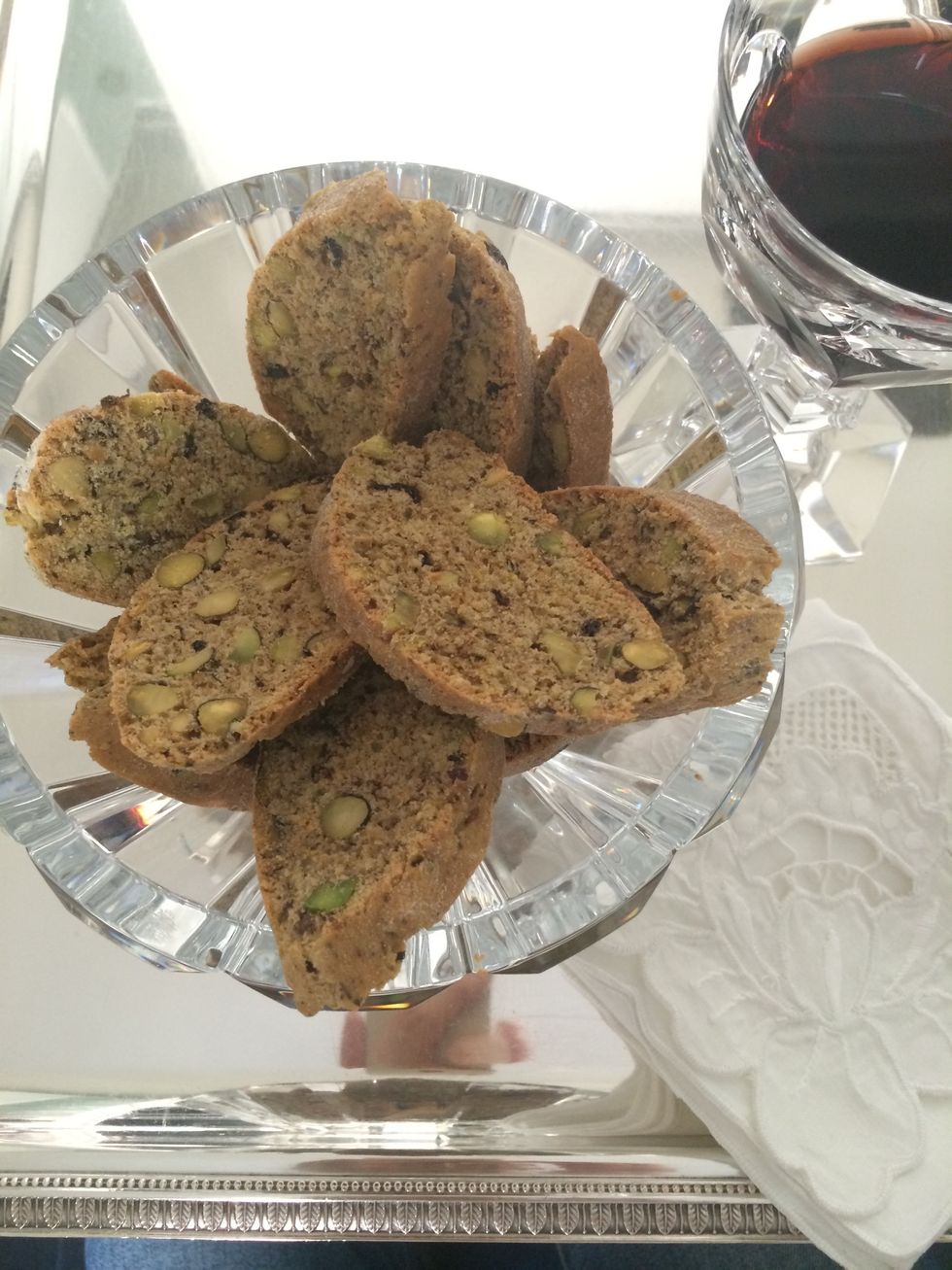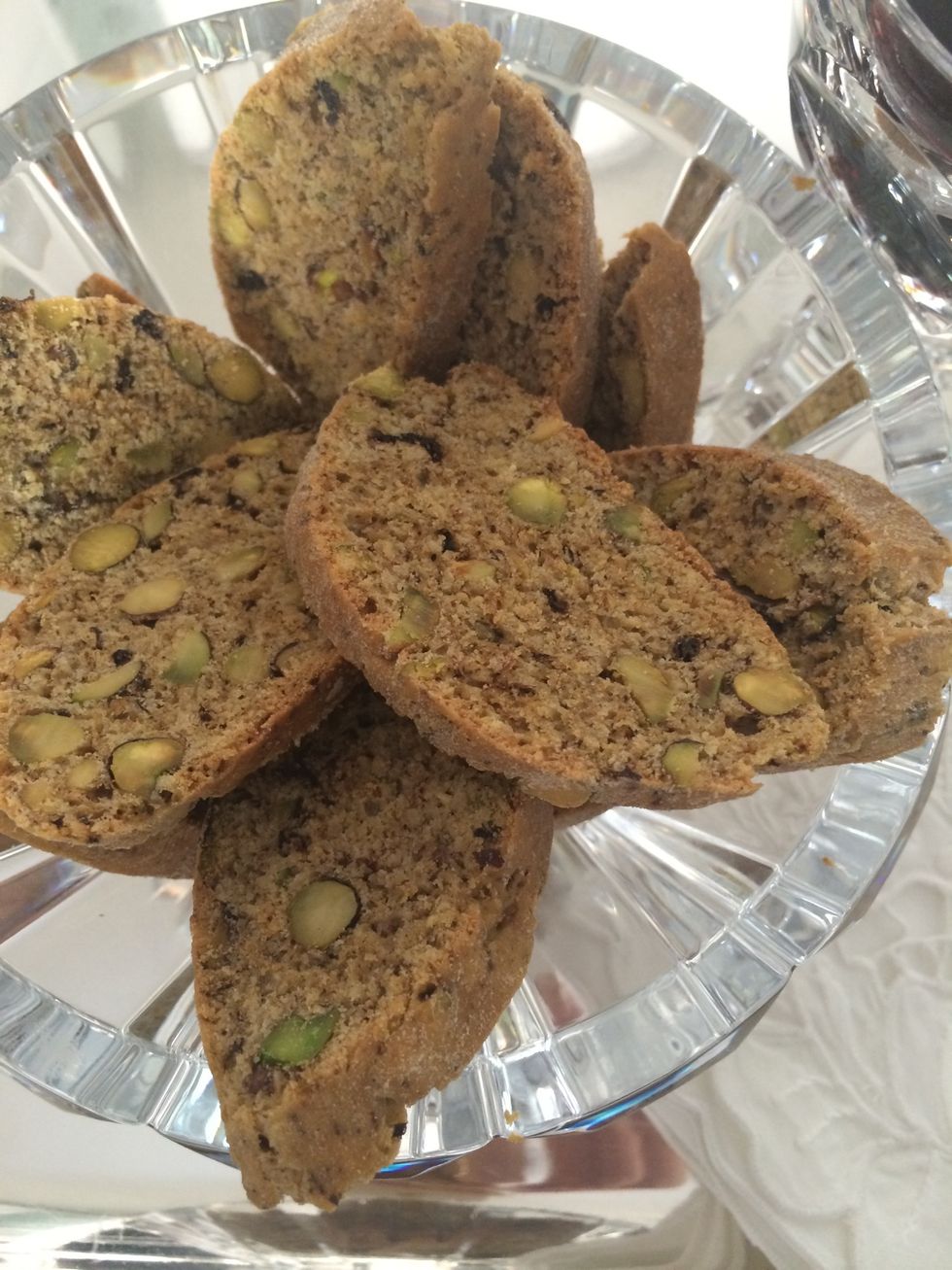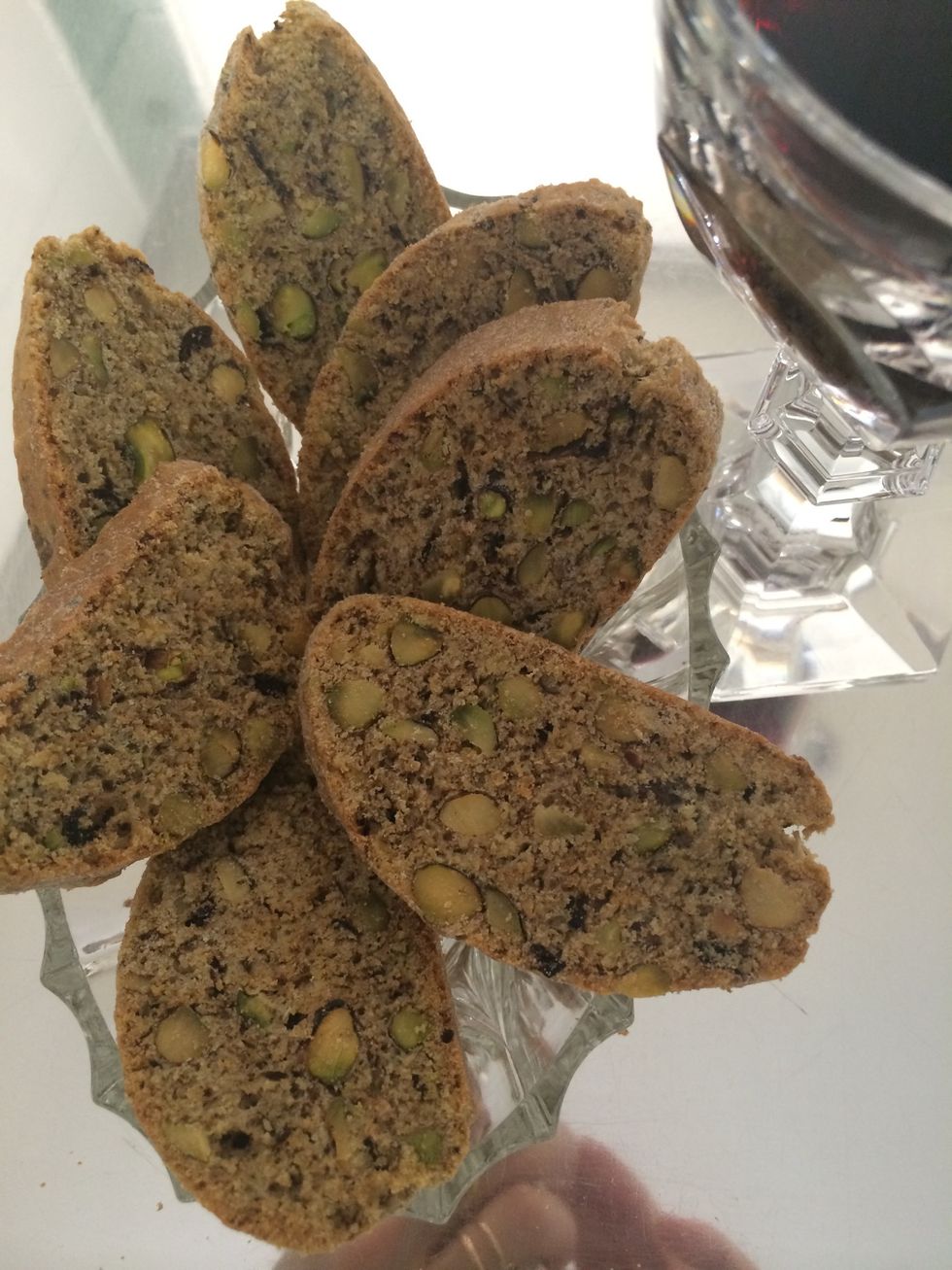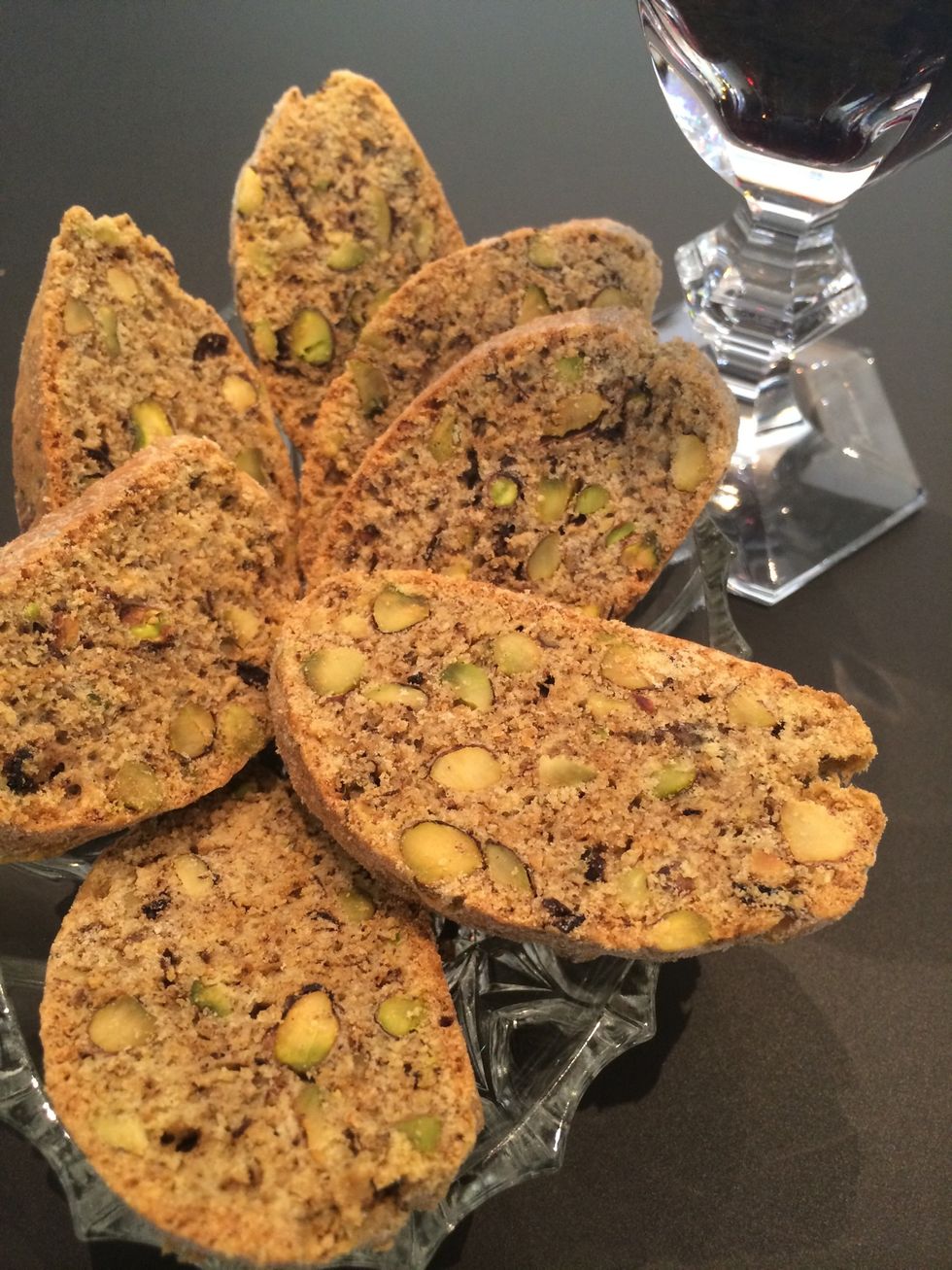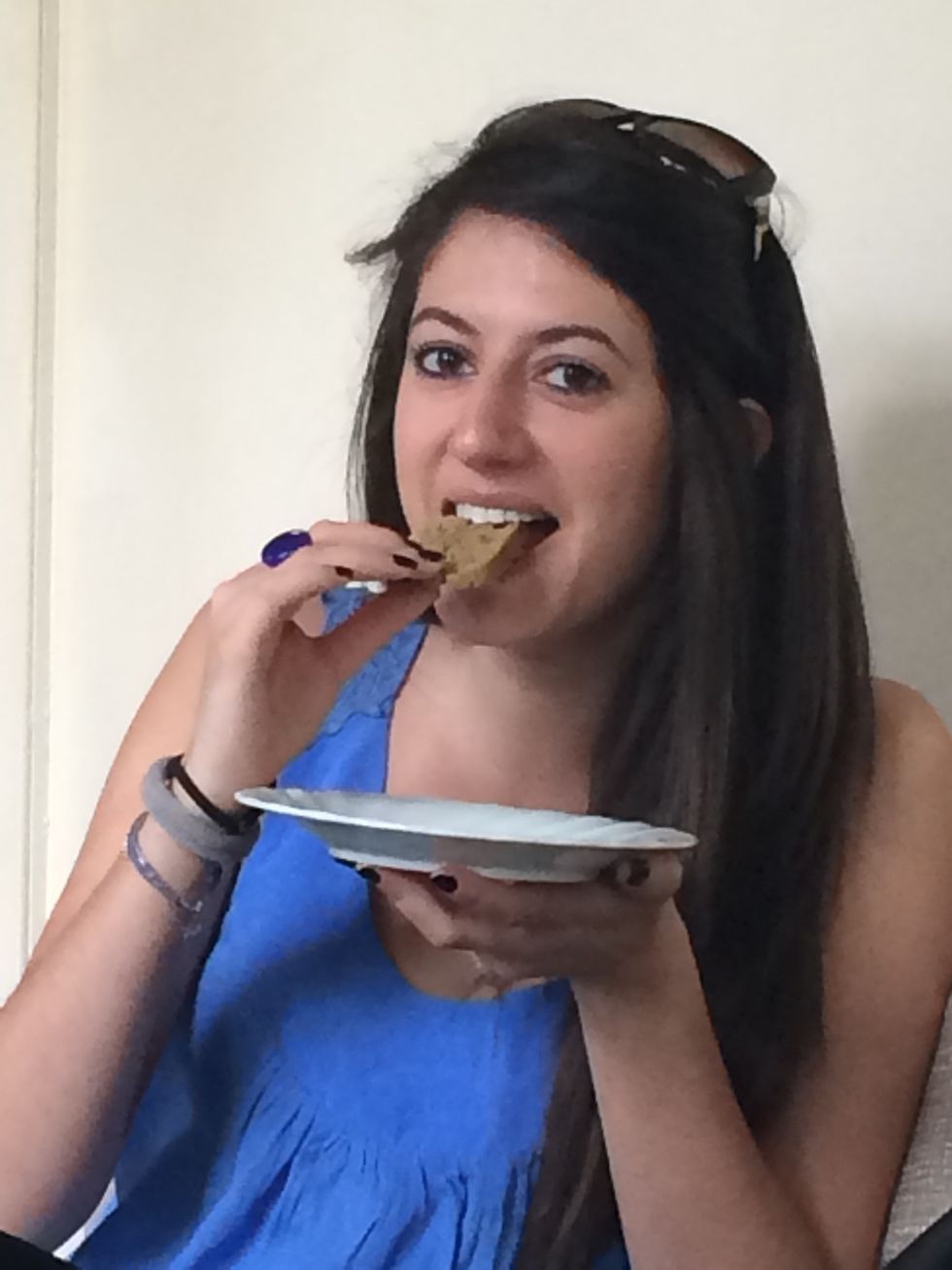 Diane .... Sahtain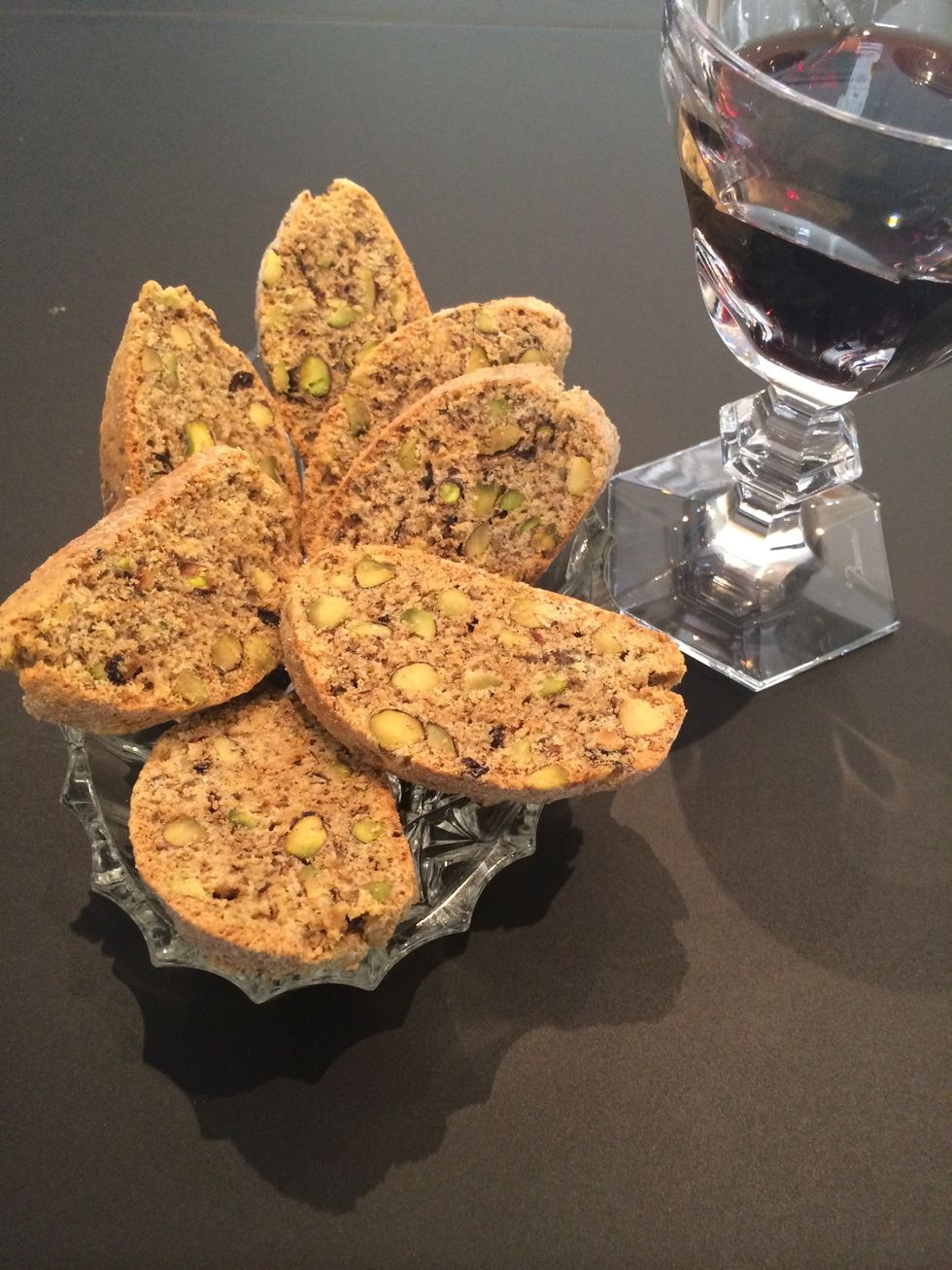 Serve with a glass of wine...
Flour 260
Semoule moyenne 30
Pistaches 150
Olives 80
Parmesan cheese 60
Eggs 2
Olive oil 50 ml
1.0tsp Baking soda