Prepare and Enjoy Tofu in Four Easy Ways
6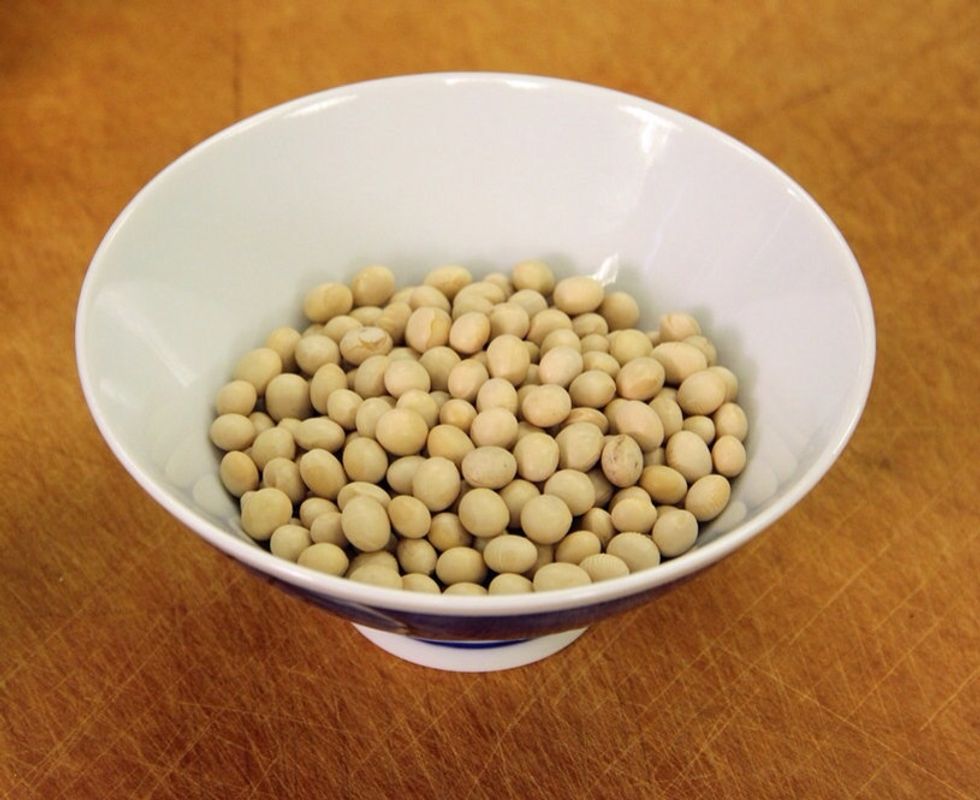 Tofu is created from dried soybeans that are soaked, pureed and cooked. A thickener is added and the extra liquid is pressed off until the desired firmness is reached.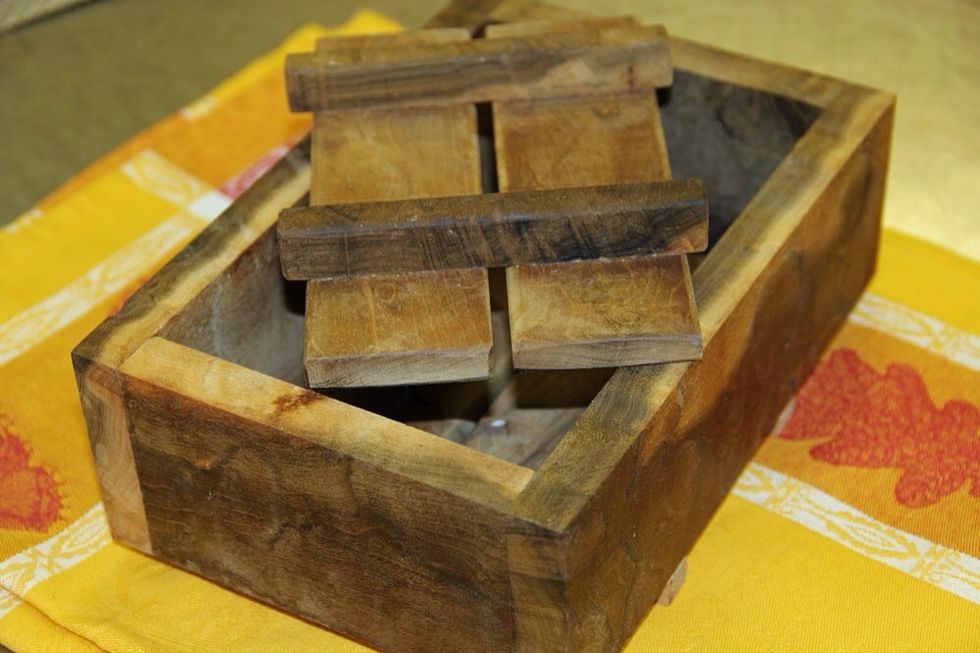 This is an example of a custom-made tofu press. For this presentation we will divide tofu into three categories: silken, firm and extra-firm. Let's take a look.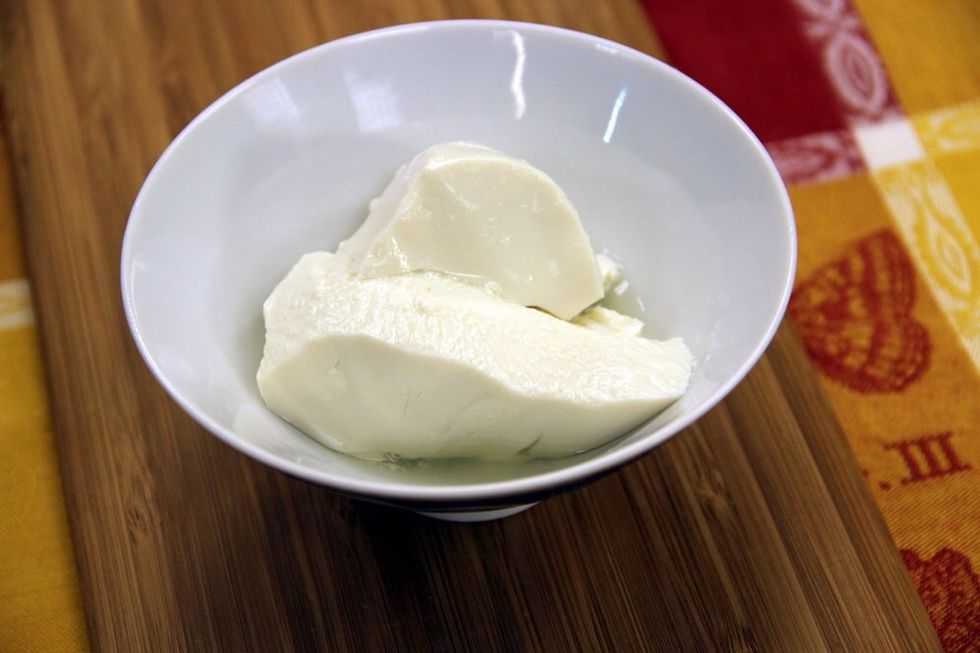 This is silken tofu which contains much of its original liquid.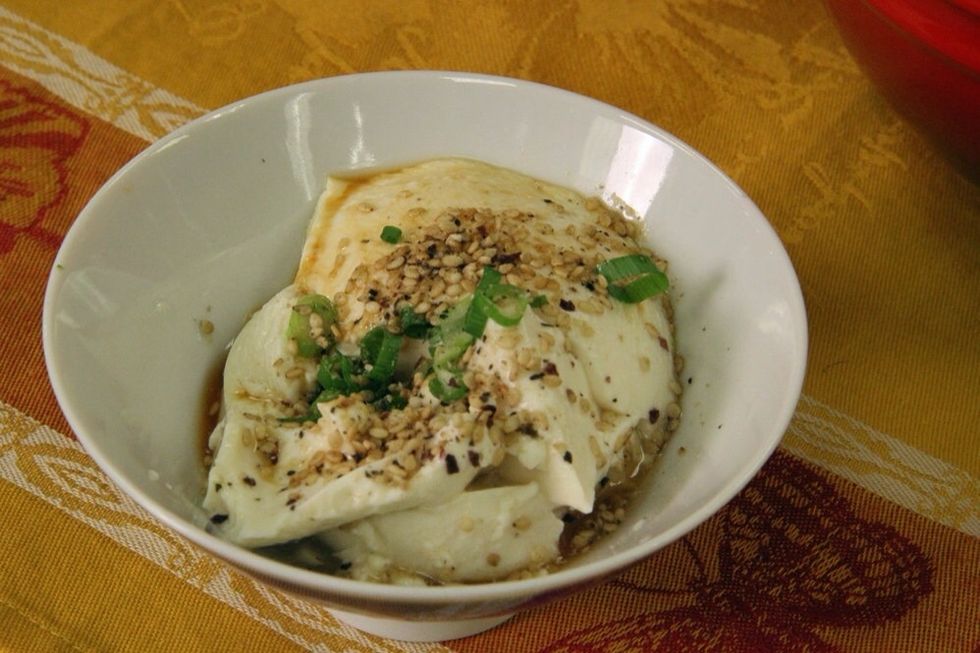 Silken tofu is very soft and delicate. Simply sprinkle with gomasio (a combination of sesame seeds with seasoning), green onions and soy sauce for a delicious snack.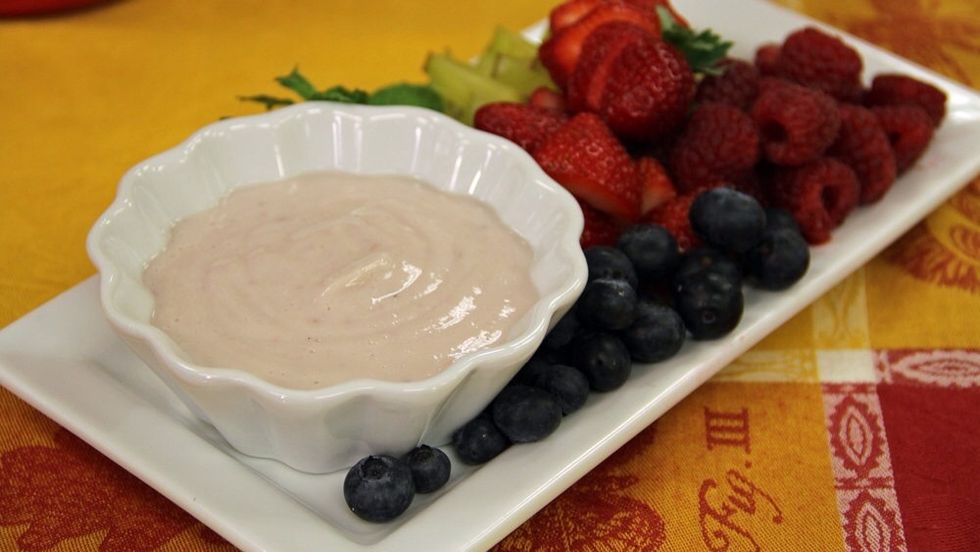 Blend silken tofu with fresh berries and powdered sugar or honey to create a lovely dessert sauce. It's a great alternative to dairy or just a healthy way to use more berries!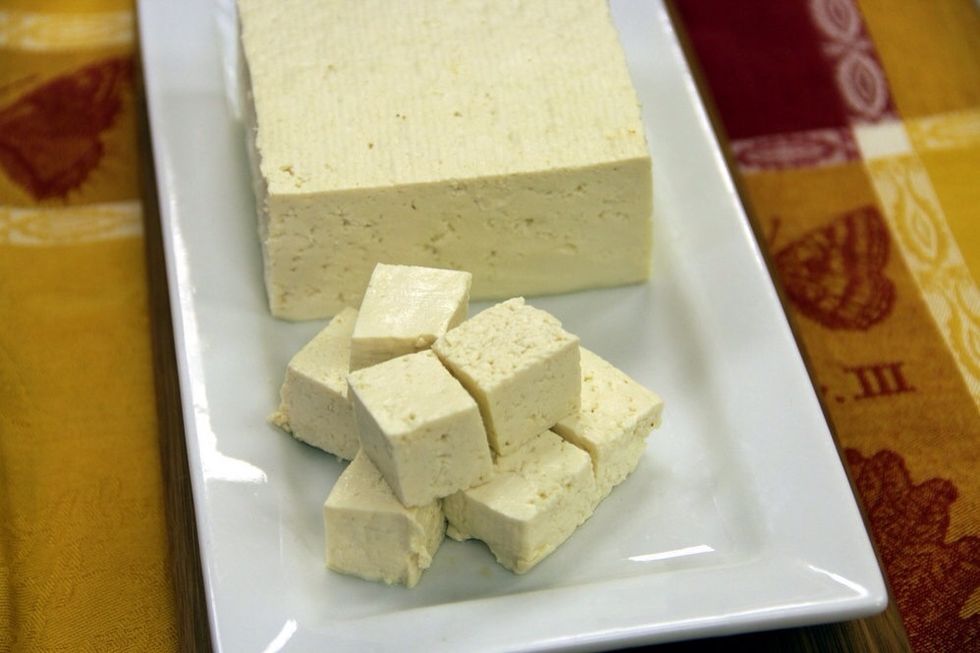 Firm tofu has a soft, spongy texture that is perfect for marinating. Here we have cut it into cubes.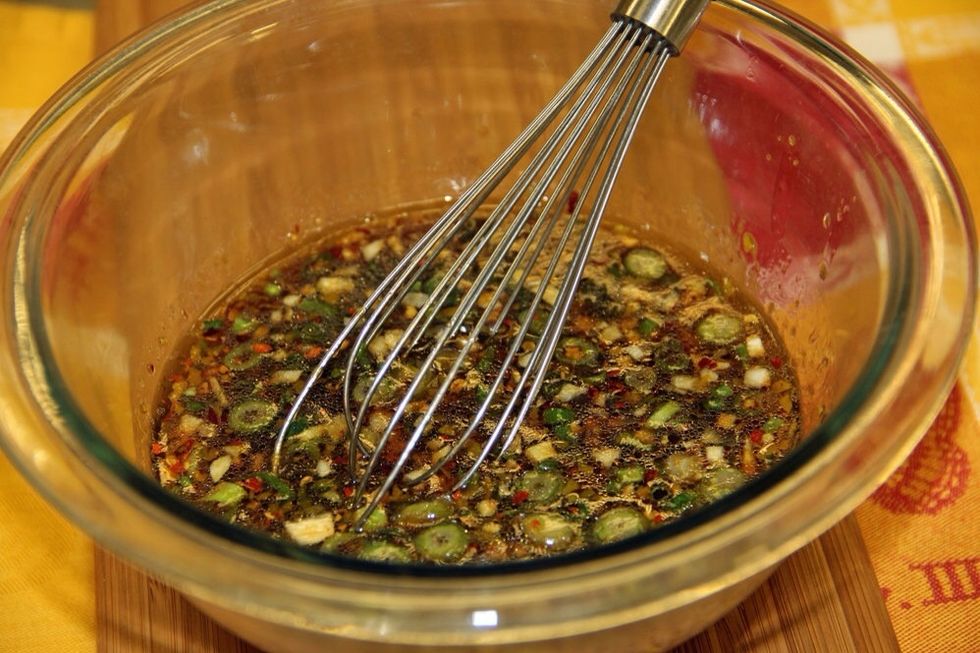 Let's create a Zesty Orange and Sesame Marinade.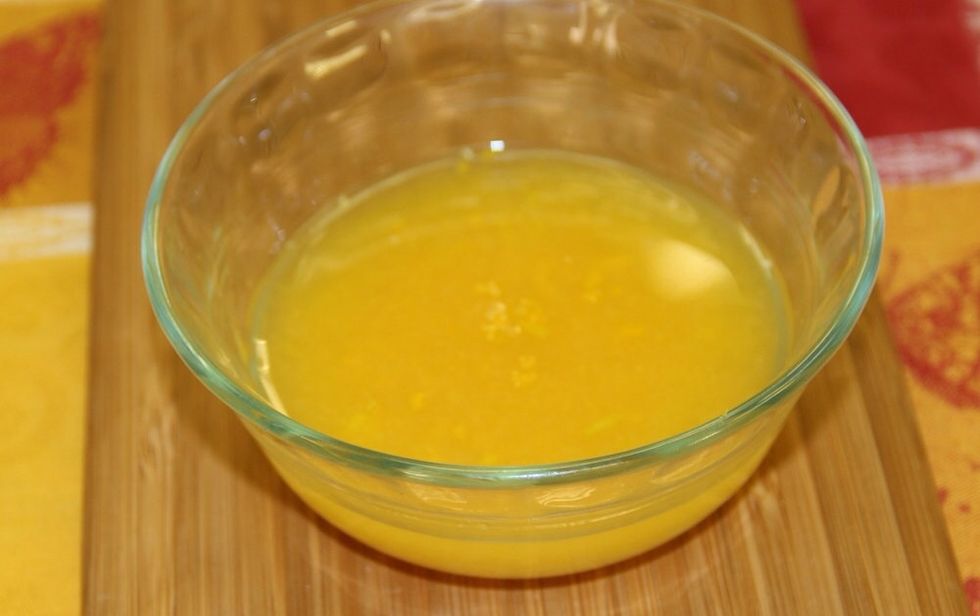 First you'll need 1/3 cup of fresh orange juice combine with the zest of 1 orange.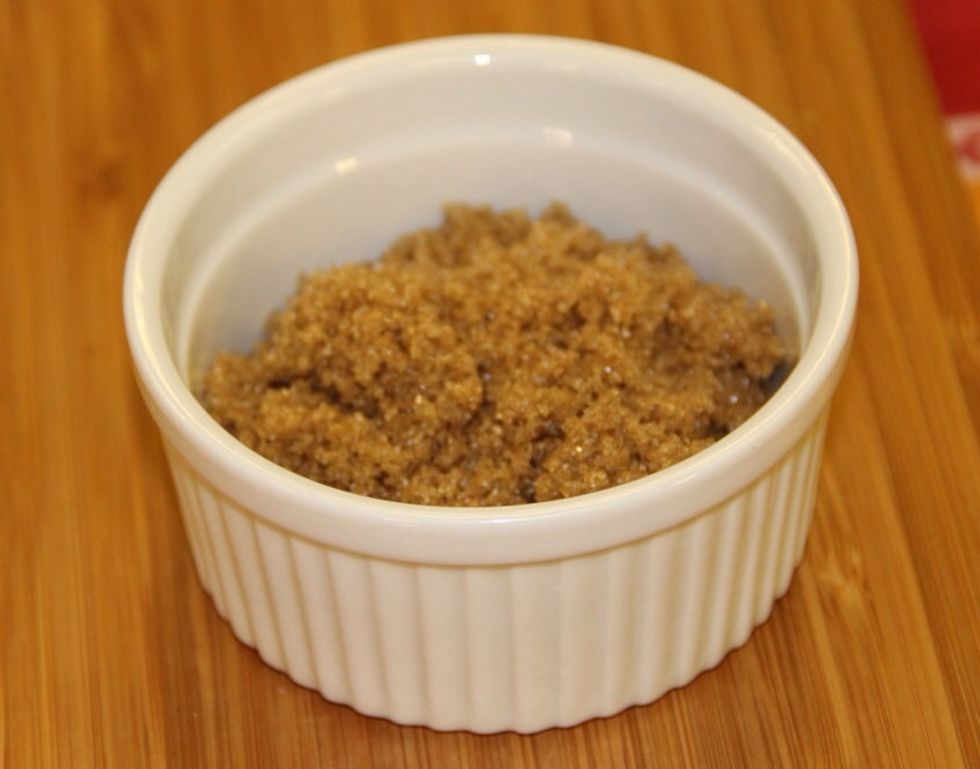 Add 1/4 cup brown sugar.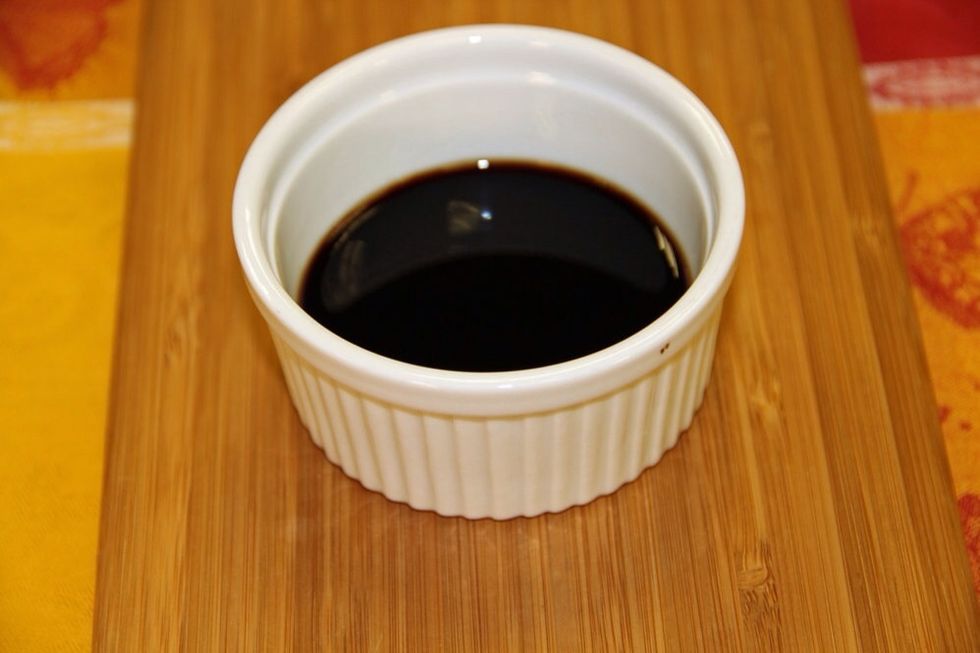 3 tablespoons soy sauce.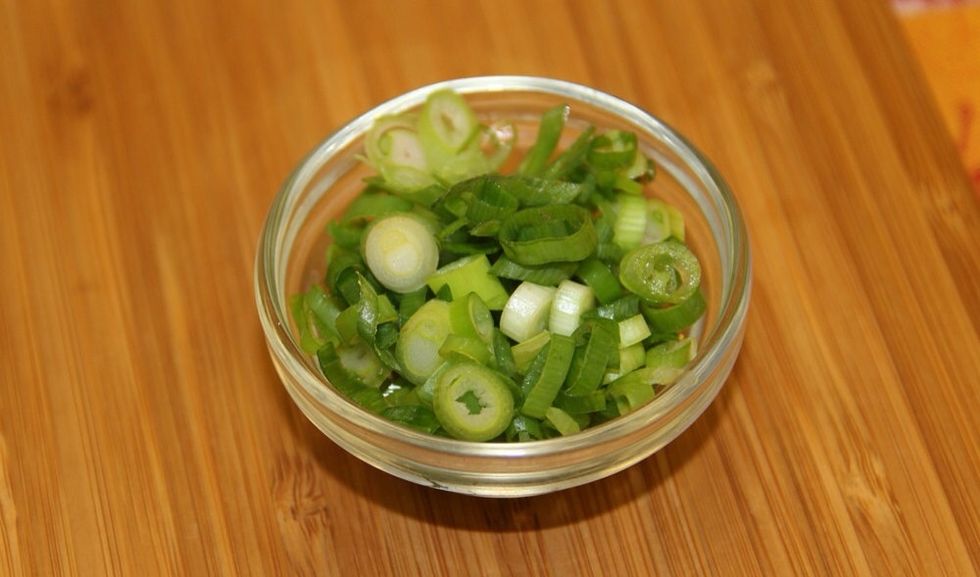 2 tablespoons green onions.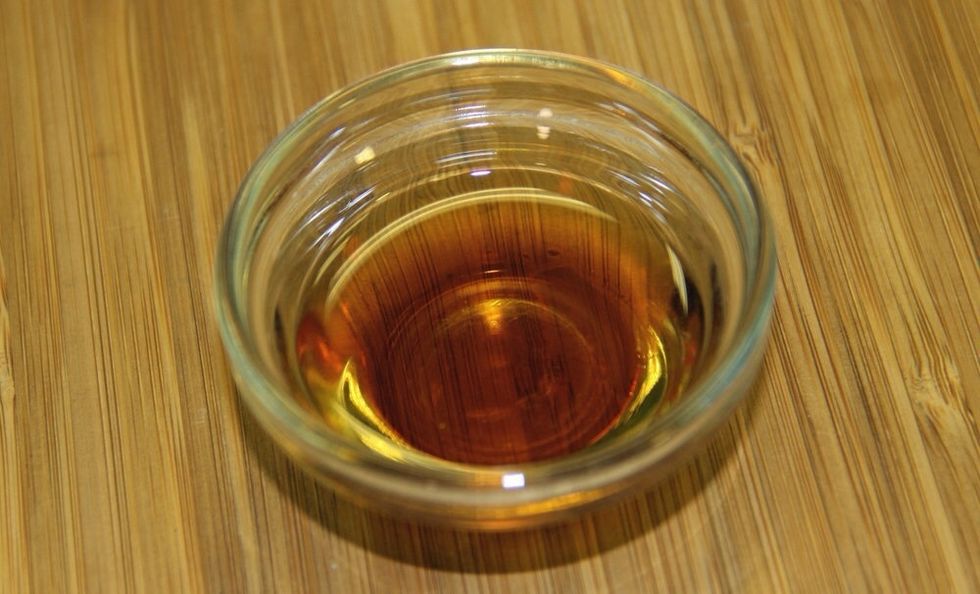 2 teaspoons toasted sesame oil.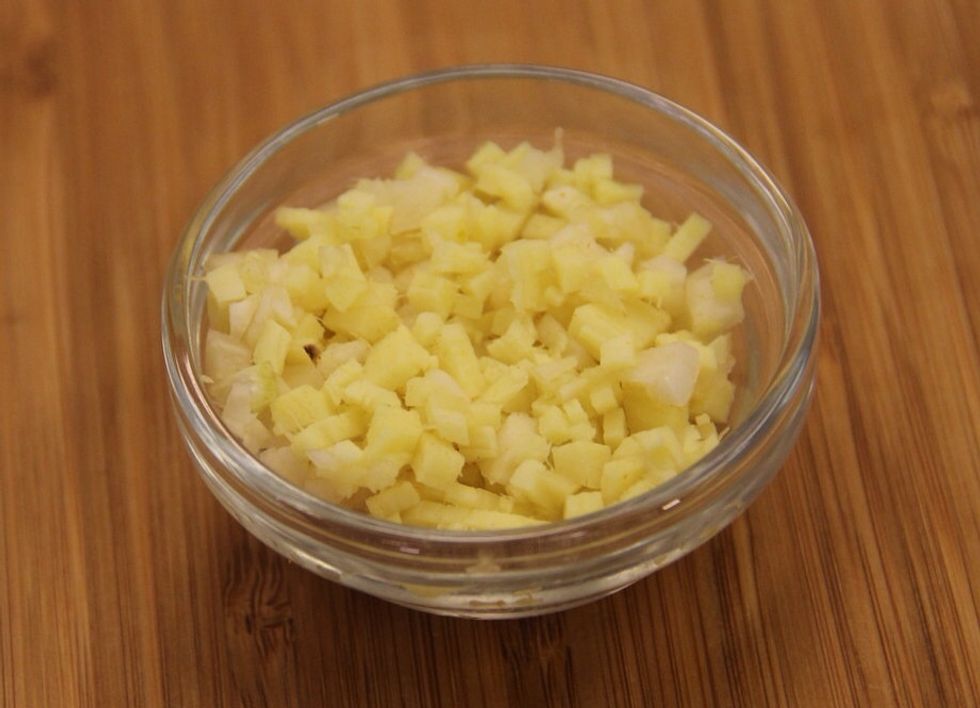 3 gloves garlic, minced and 1 tablespoon ginger, grated or chopped.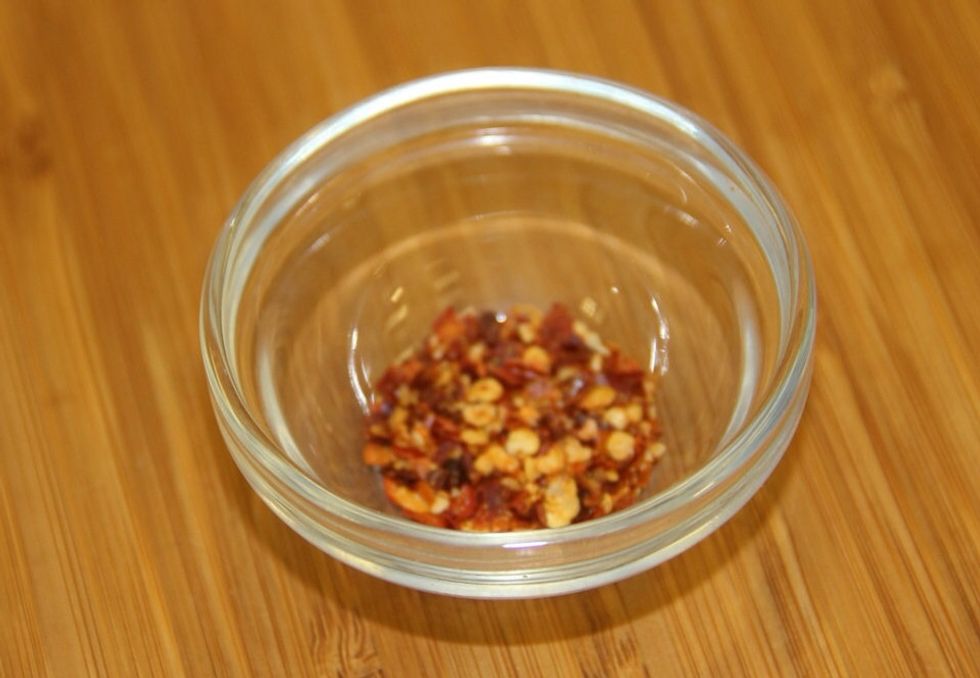 A pinch of chili flakes.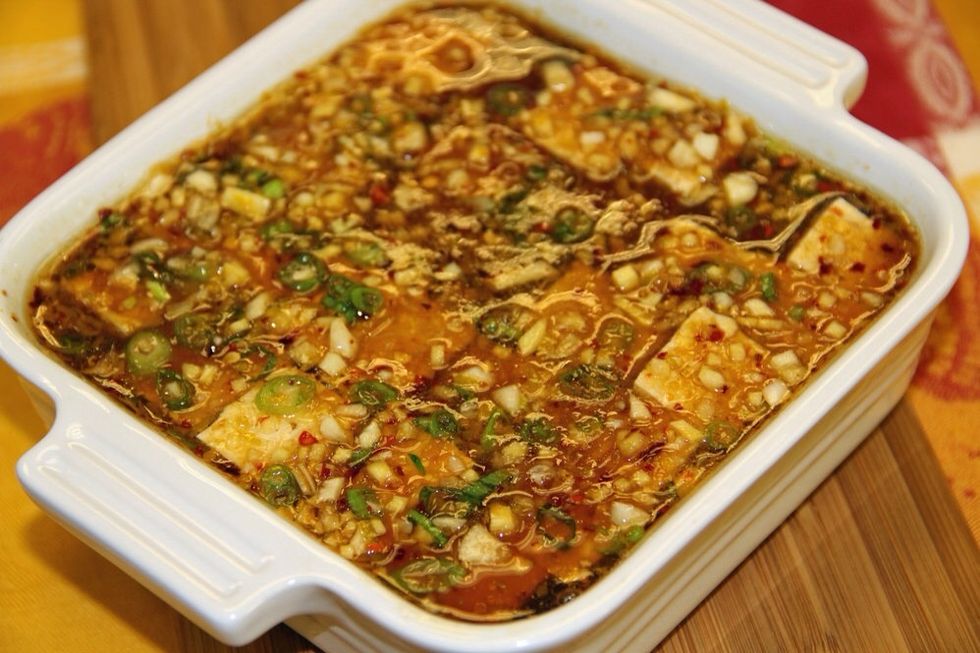 Cut an 8 ounce block of tofu into cubes and pour the marinade over.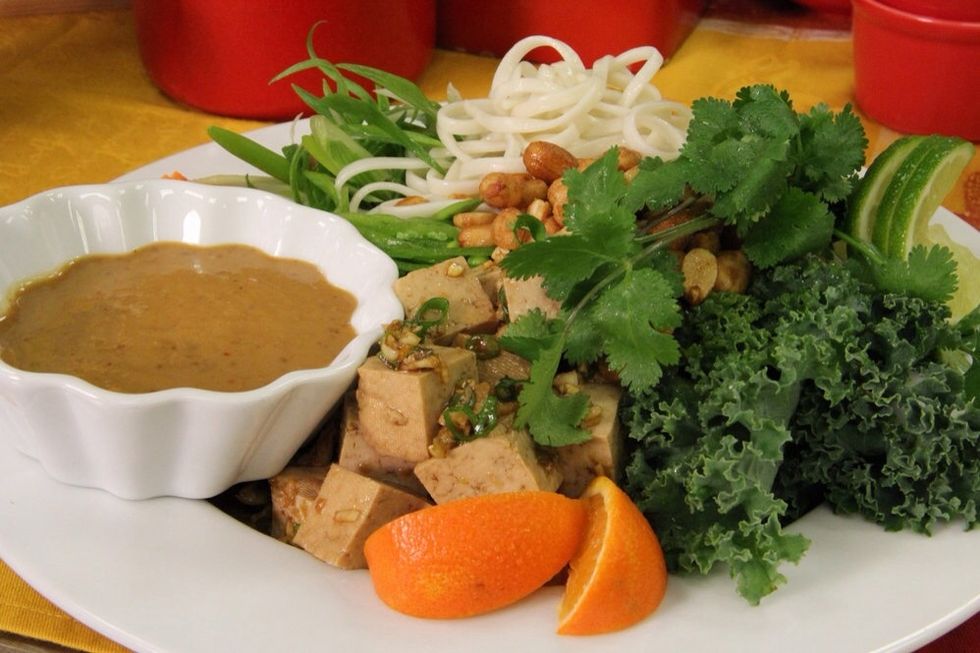 Let tofu marinate for 1 hour to overnight and combine with your favorite ingredients like this Bright and Fresh Udon Noodle Salad. View recipe at http://pcc.coop/XfasAj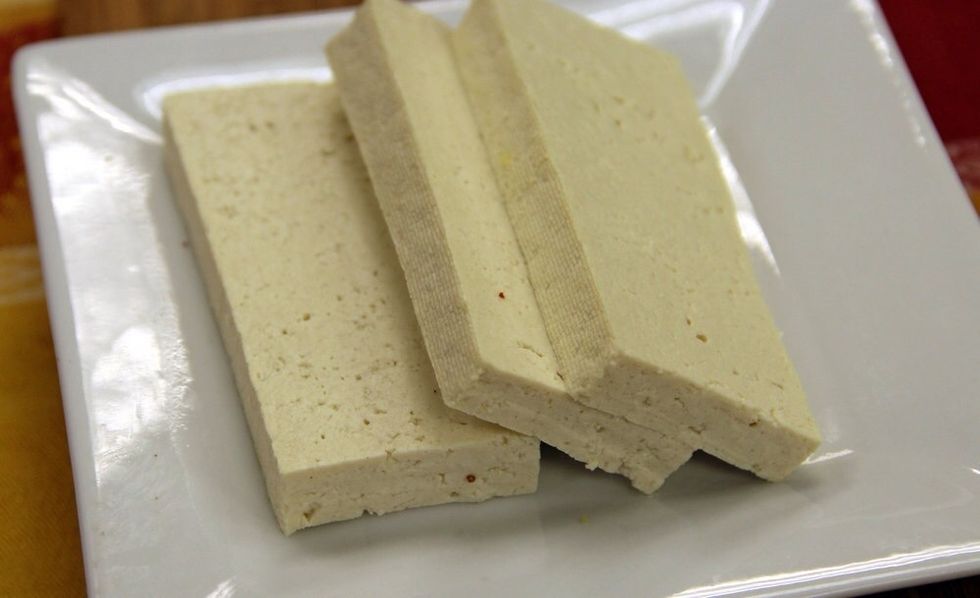 This is extra-firm tofu. It has a dense texture and is perfect for frying, grilling or broiling. Here, we have cut the block into ½-inch slices.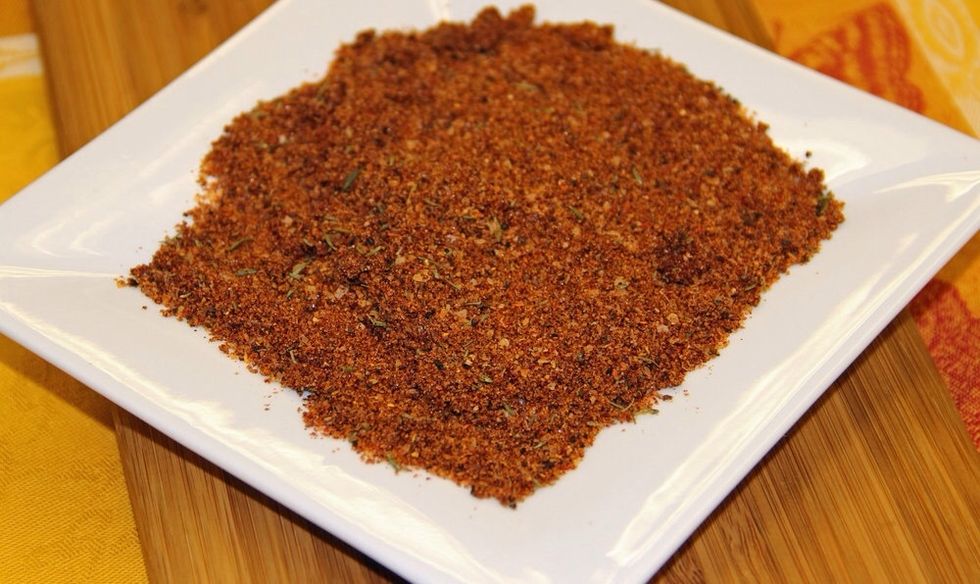 Here's a simple way to prepare it: Choose your favorite spice rub blend. View recipe at http://pcc.coop/VS4F5j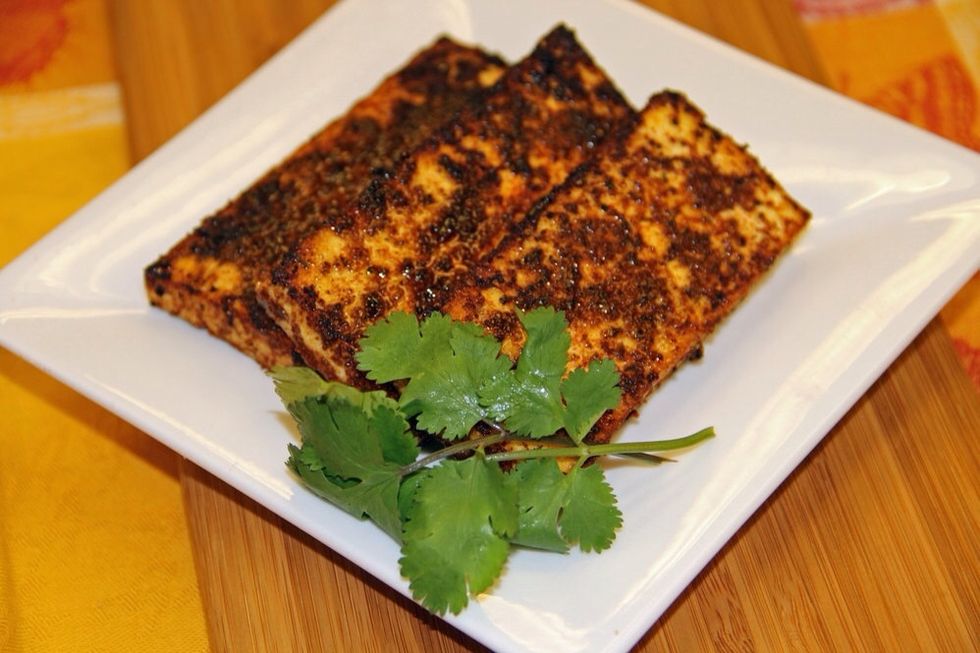 And fry in a little oil until crispy and golden.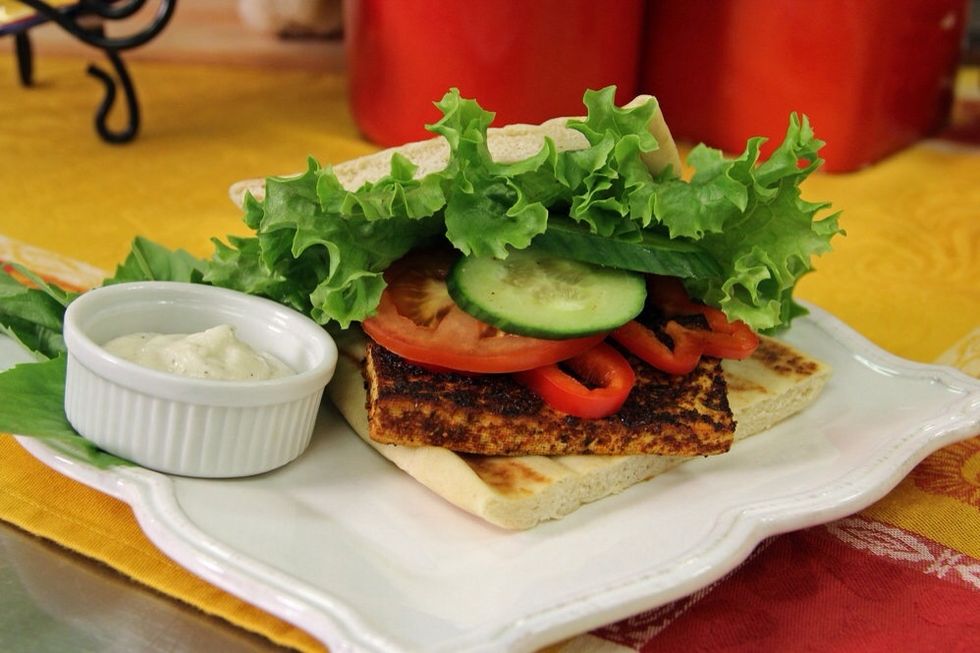 Here we've turned it into a delicious sandwich by layering the tofu on pita bread with lettuce, tomato, cucumbers and tzatziki sauce.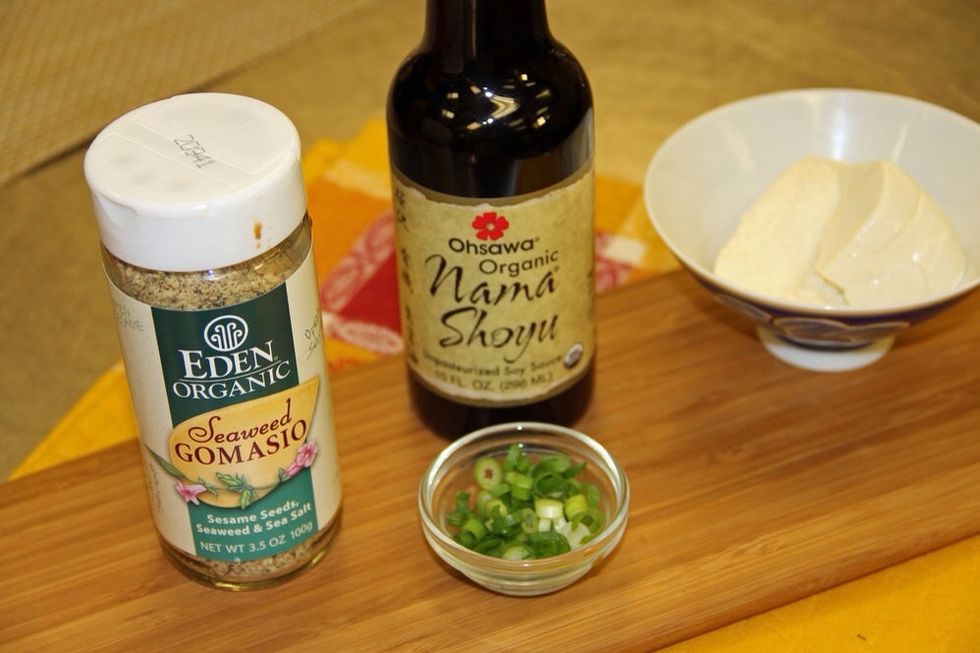 There are thousands of ways to prepare and enjoy tofu. Visit the PCC website for other great ideas, and enjoy!
The creator of this guide has not included ingredients
Pcc Natural Markets
PCC Natural Markets is a certified organic co-op with nine stores in the Seattle and Puget Sound area, specializing in all-natural foods.