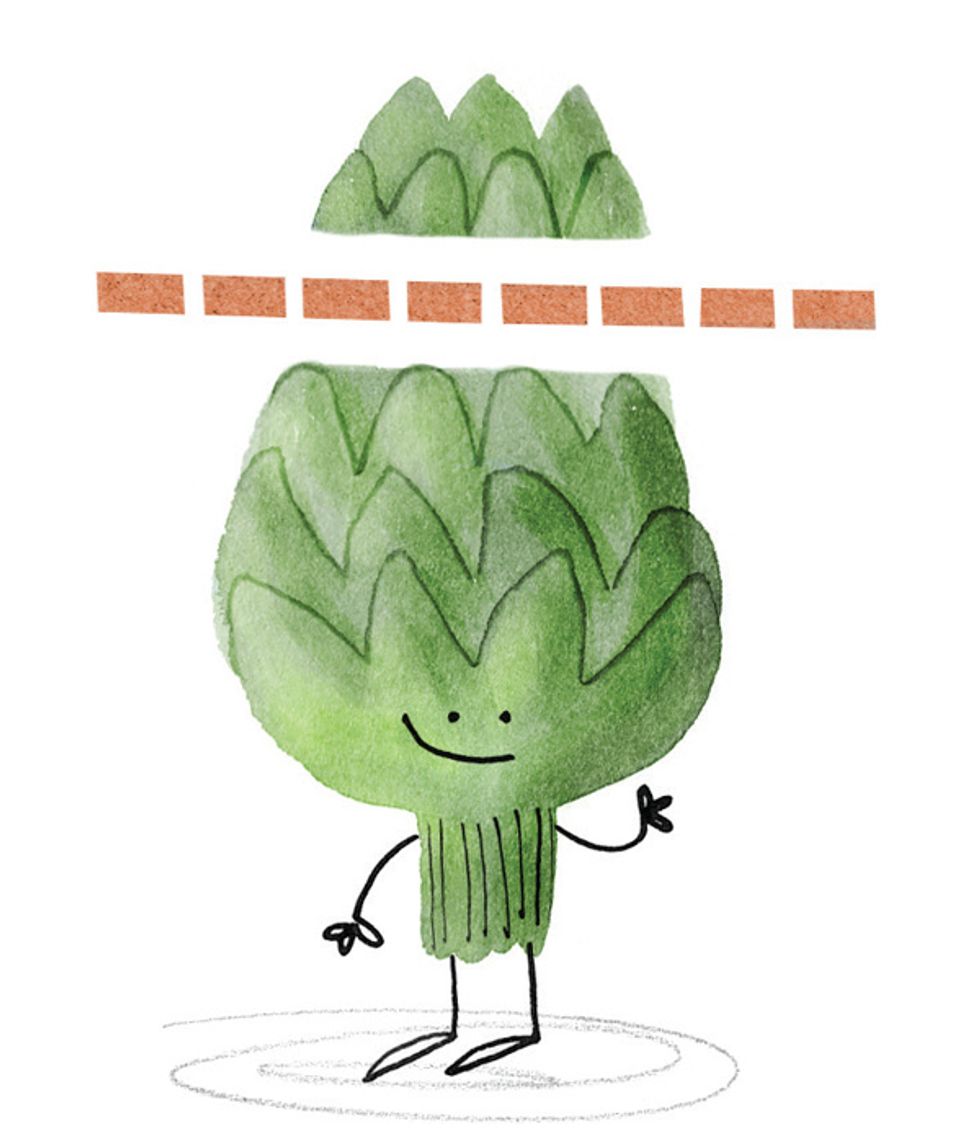 1. Place the artichoke on its side and cut off the top two rows. Ask a parent to help!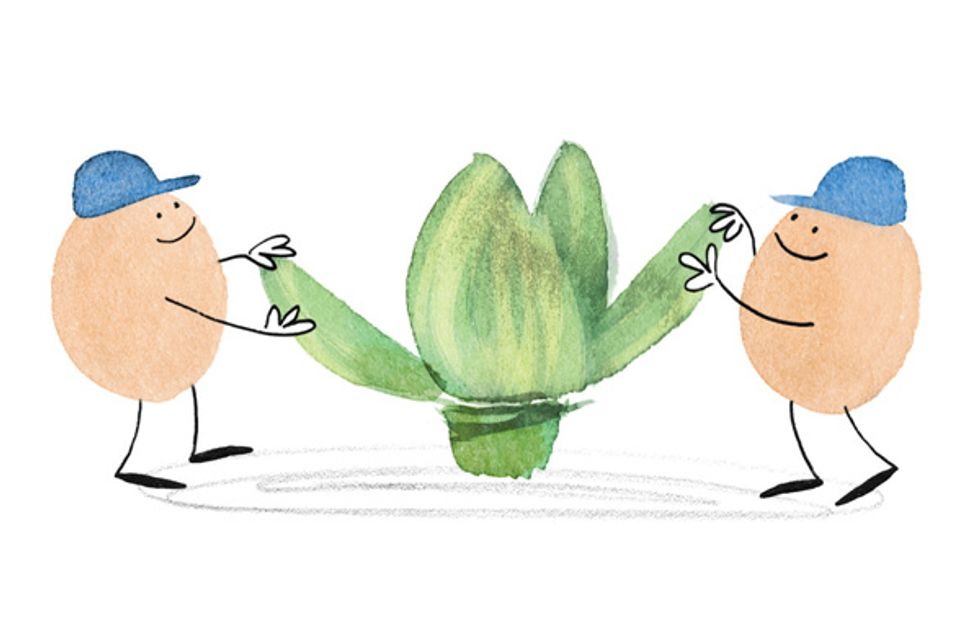 2. Peel back the tough outer leaves until only about 6 rows of soft leaves remain.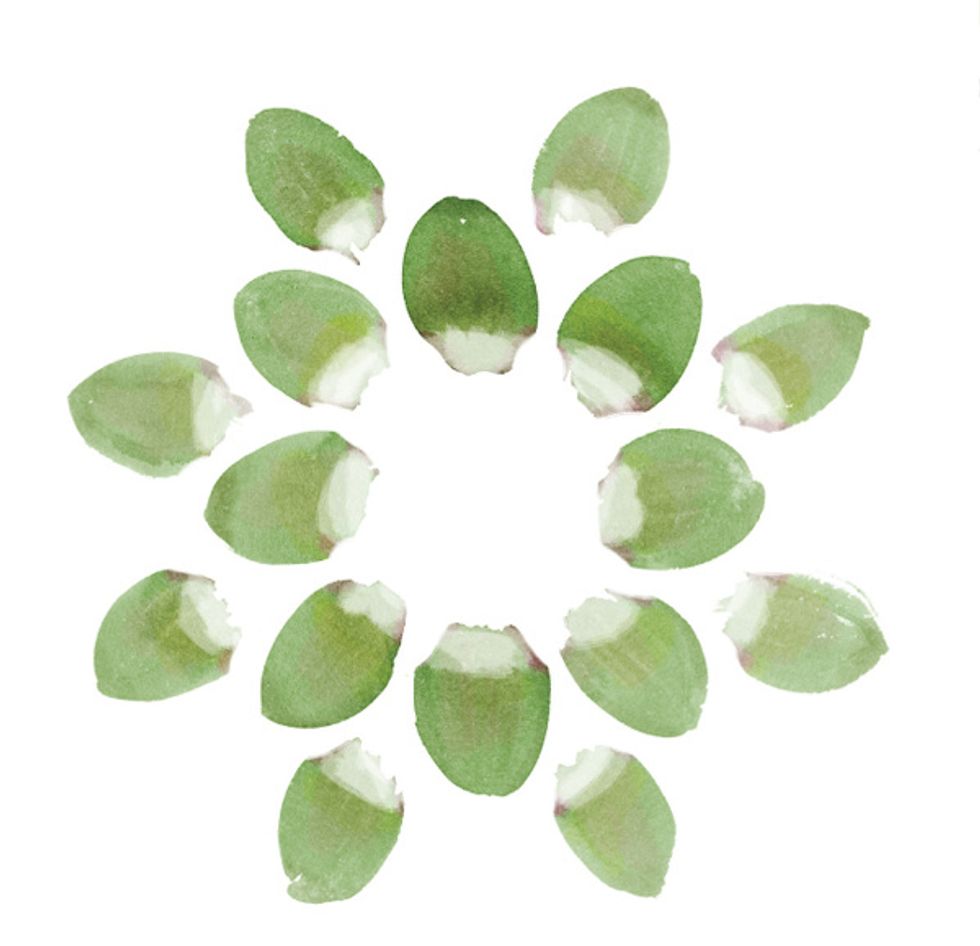 3. Save outer leaves for steaming and dipping in butter later!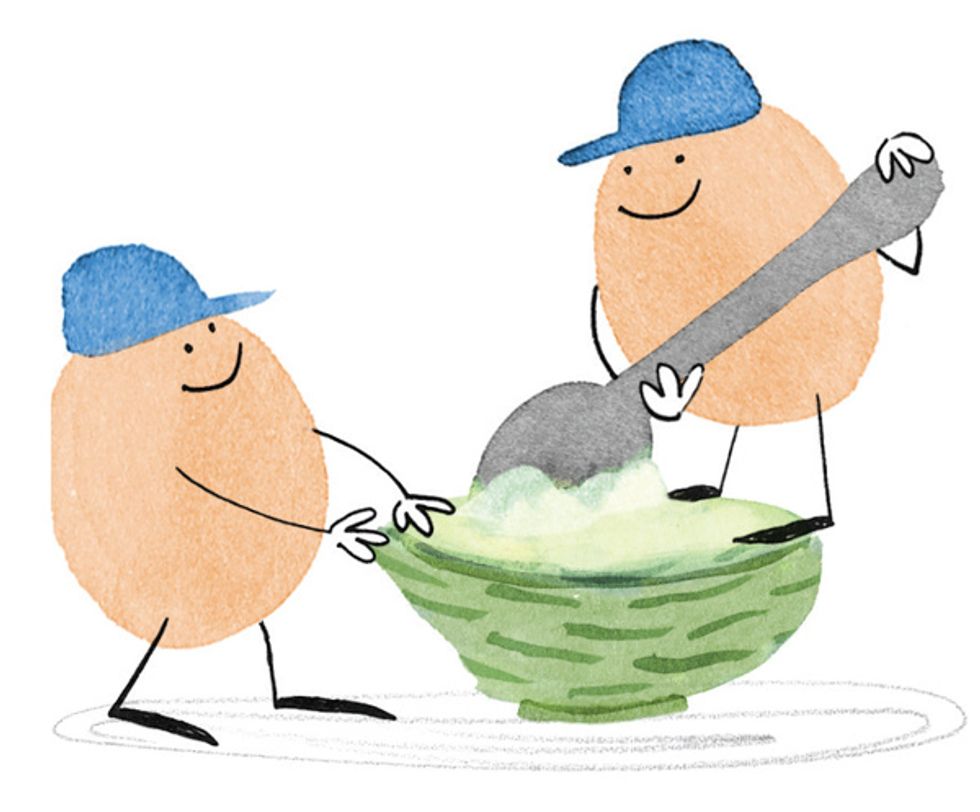 4. Scoop out the center and cut off the stem—and your artichokes are ready to use.