Prepare a Summer Heirloom Tomato Salad
2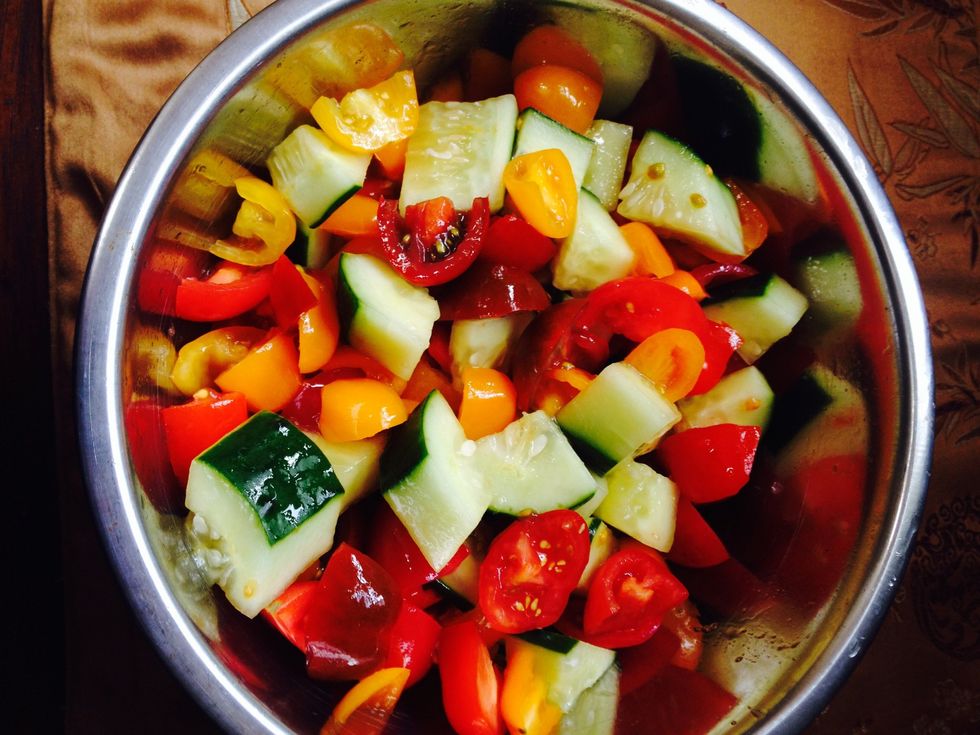 Toss tomato and cucumber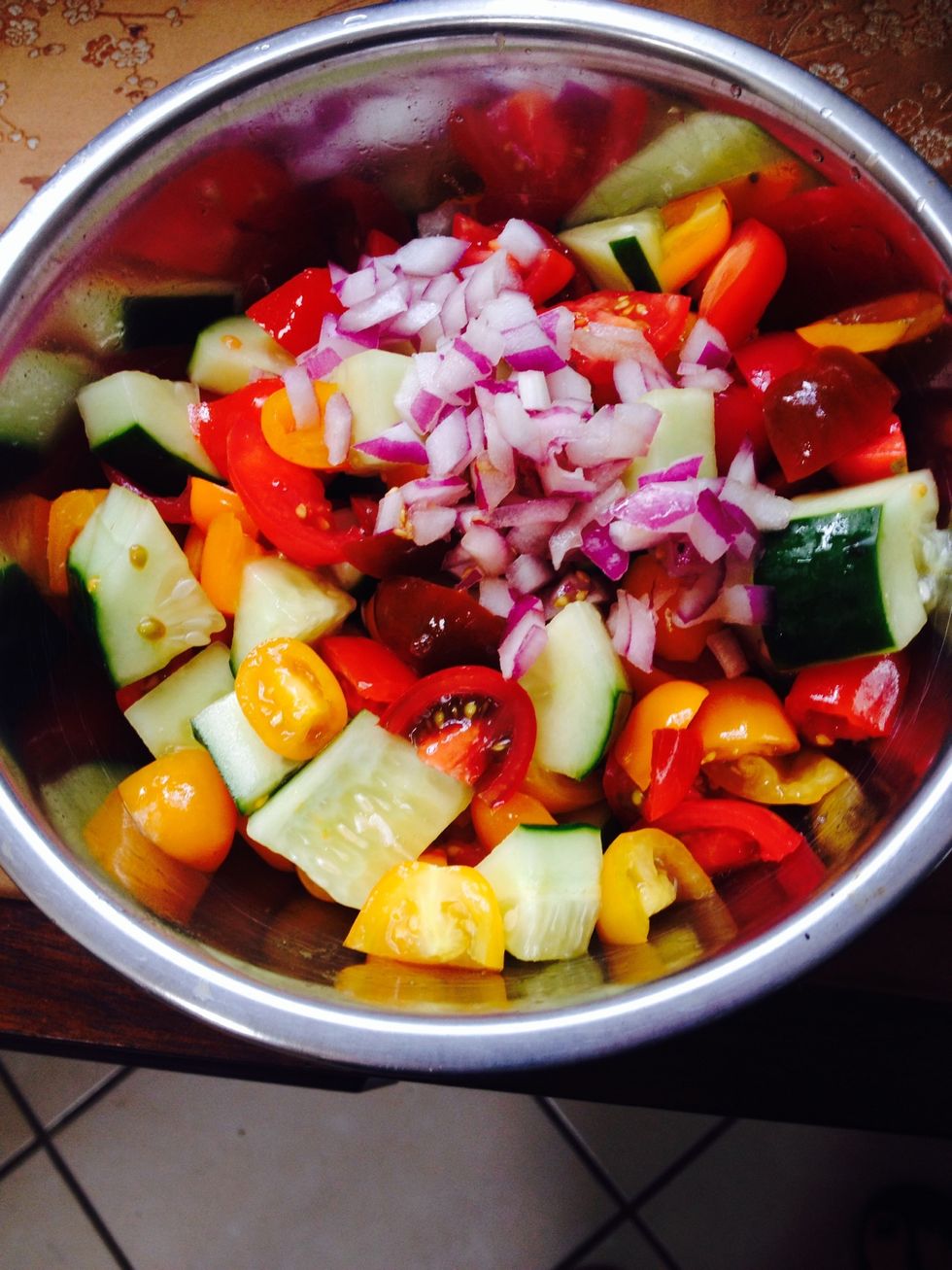 Add onion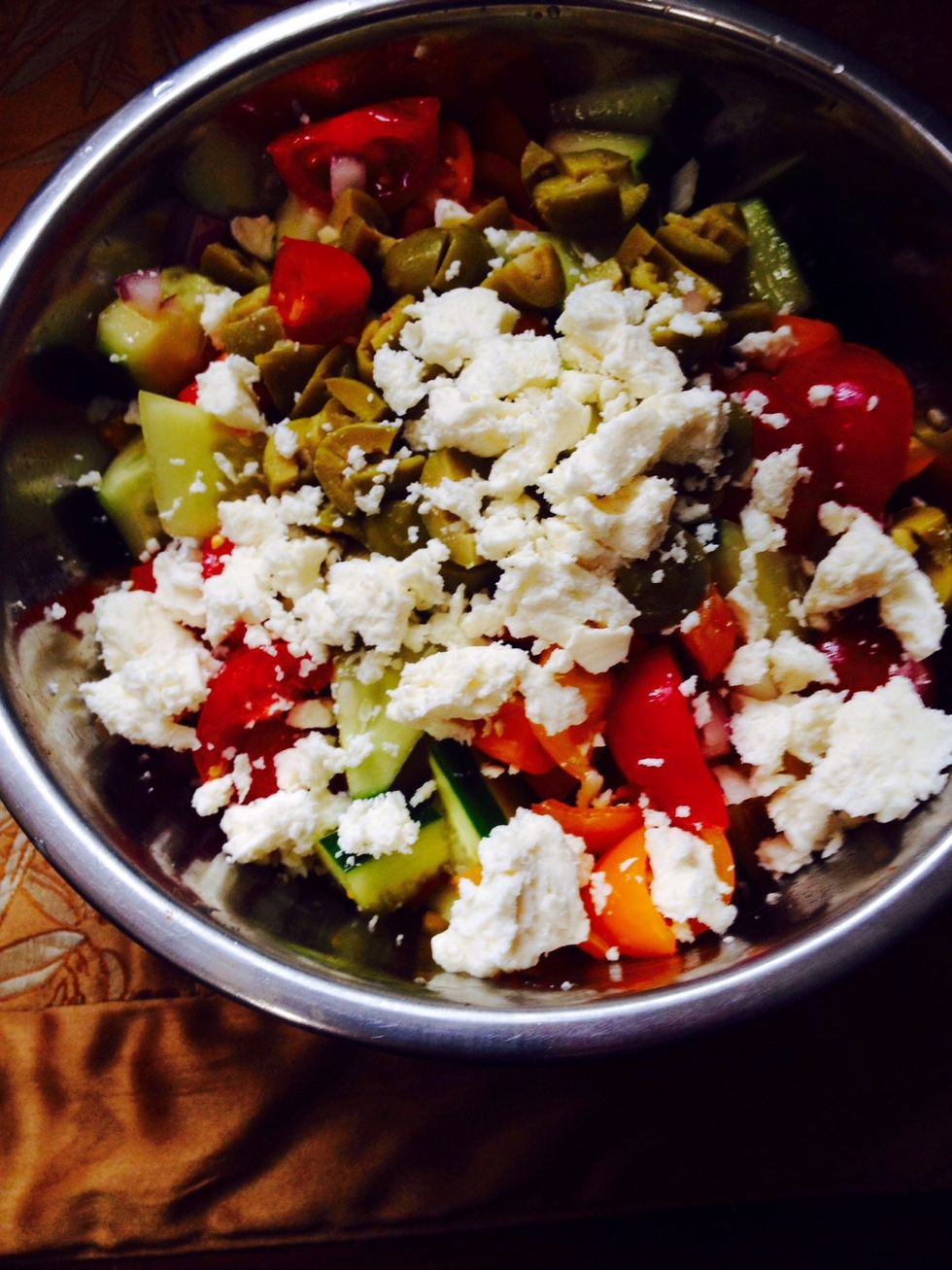 Add Feta cheese and olives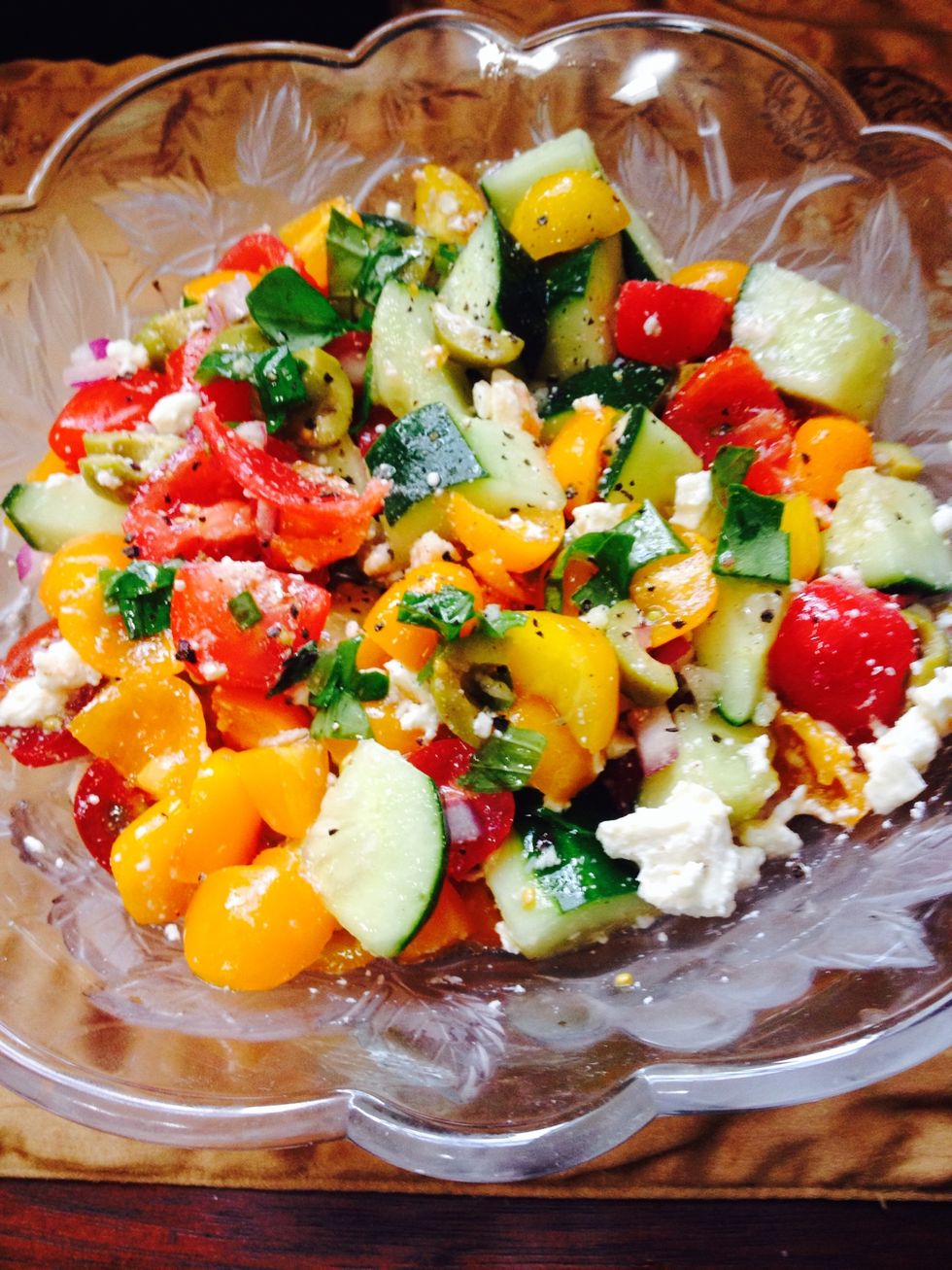 Add dressing and toss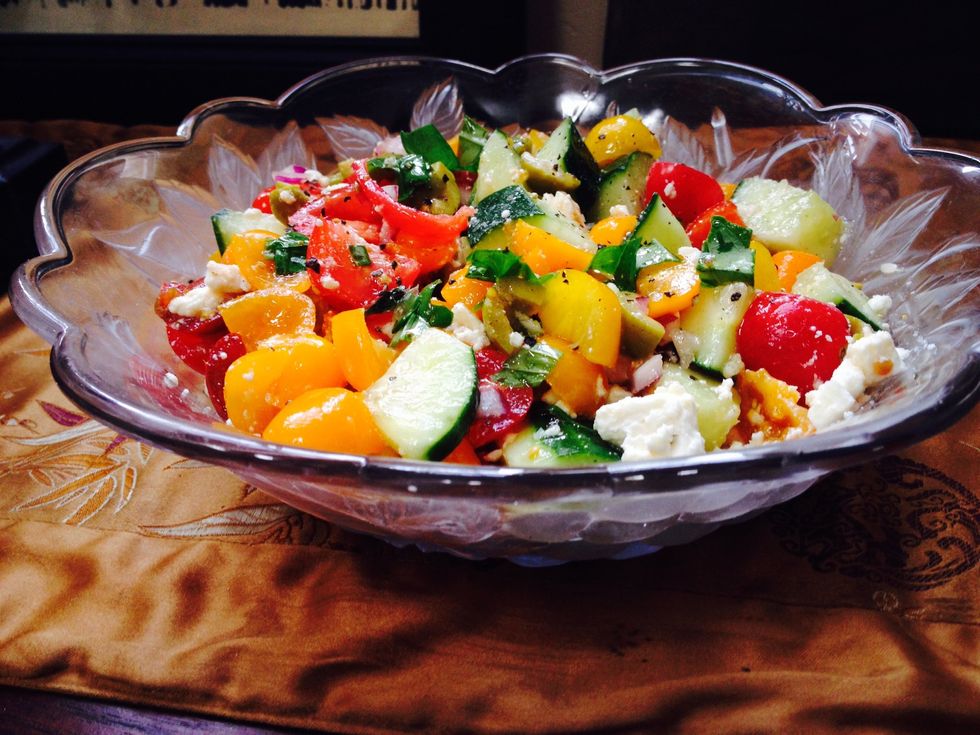 ENJOY!
Want more tips and recipes? Follow me on Facebook! www.Facebook.com/MorphWithMichelle
2 cups Heirloom tomatoes, quartered
1 cucumber, peeled, quartered and sliced
2 slices red onion, chopped
1/4 cup feta cheese, crumbled
10 green olives sliced
Dressing
1/4 cup natural rice vinegar
Juice of one lemon
6 basil leaves, chopped
1 T olive oil
5 grinds Pink Himalayan salt
10 grinds whole black pepper
1 clove garlic, minced
Michelle Royale Vidal - Heromom
Certified Health and Nutrition Coach. Survivor of chronic illness. Learning to use food as medicine. Paying it forward by teaching others the same.