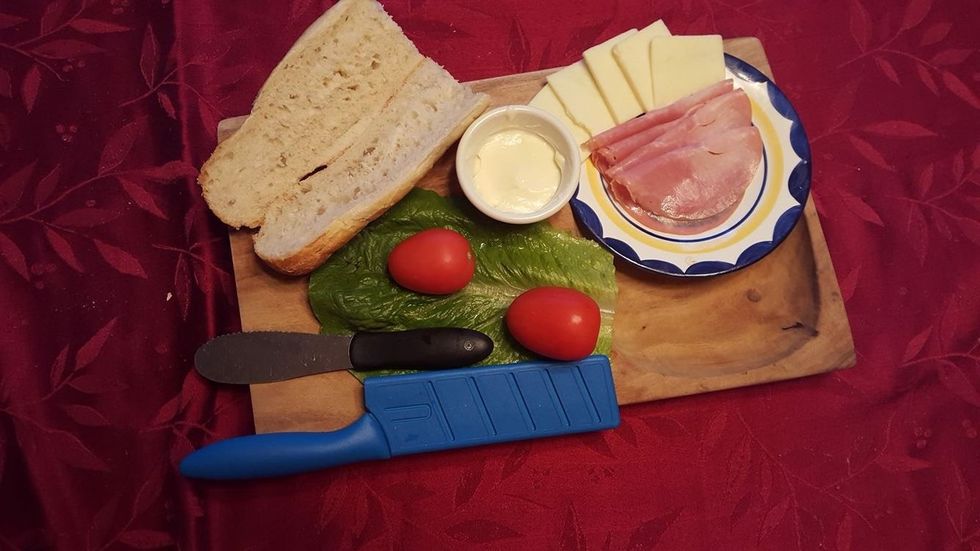 collect all of the materials needed included in the previous page. you can use a butter knife or a special spreading knife if you have one.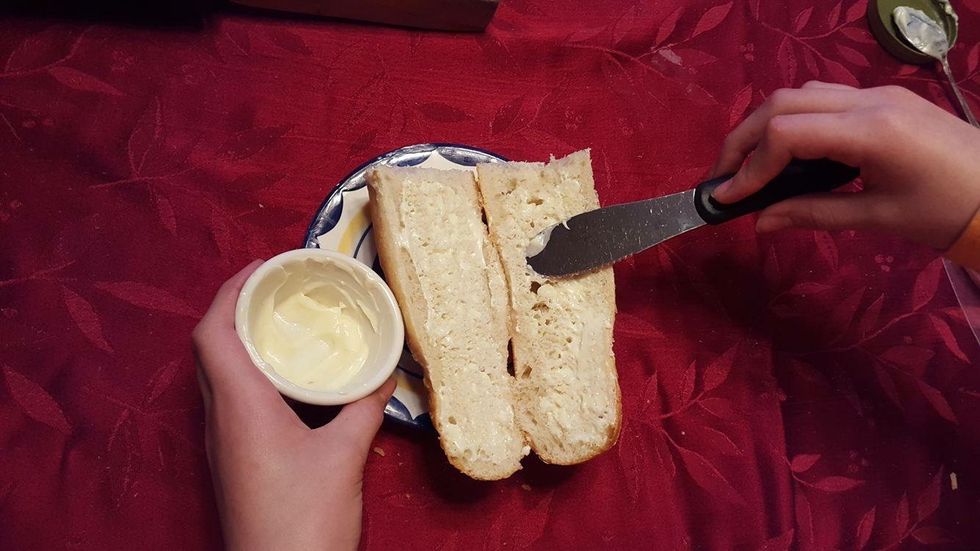 now open the jar of mayo. then, grab the butter knife and sped the mayo onto the two pieces of bread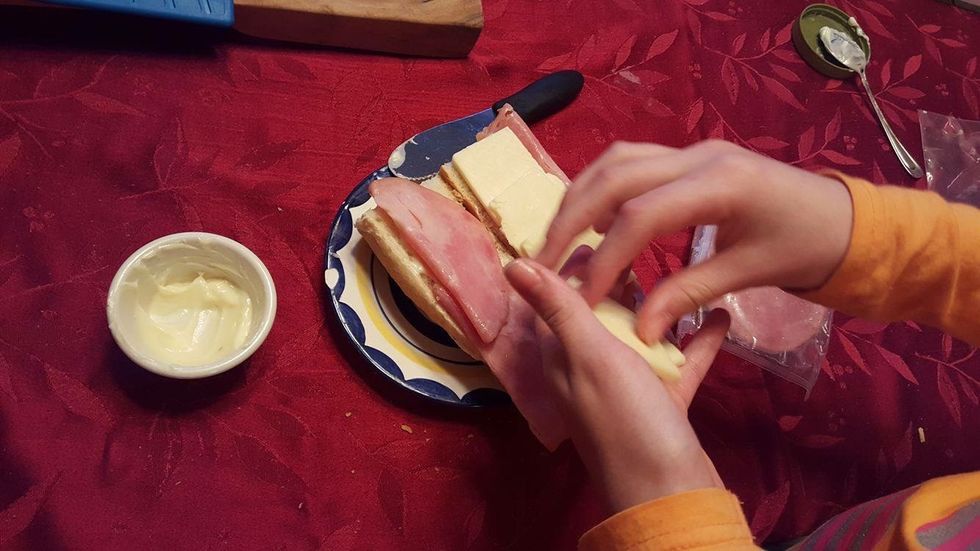 take the four pieces of deli ham an place two pieces on each side.then take the five slices of cheese an lay them on only one side of the bread.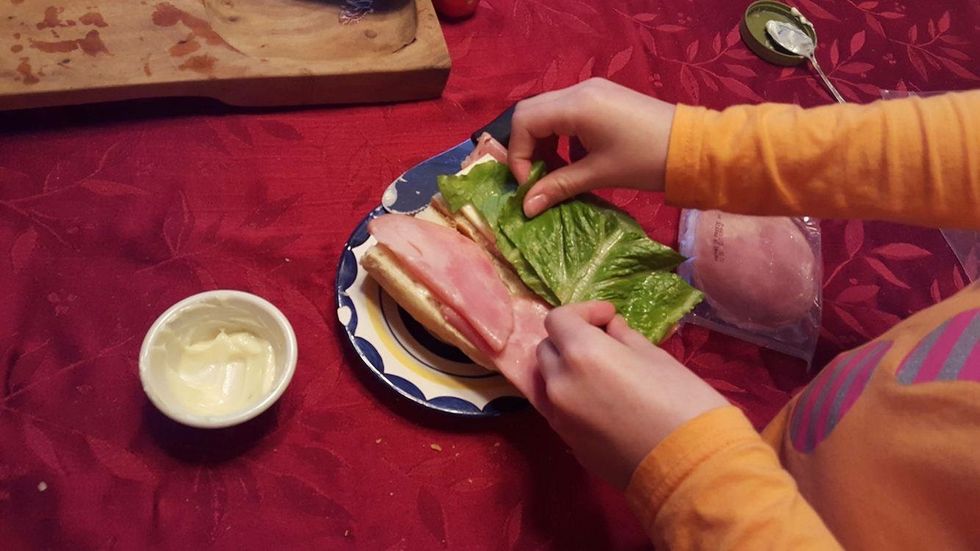 now put the two pieces of cut lettuce on your sandwich. the lettuce works best if you put them on the side with the cheese.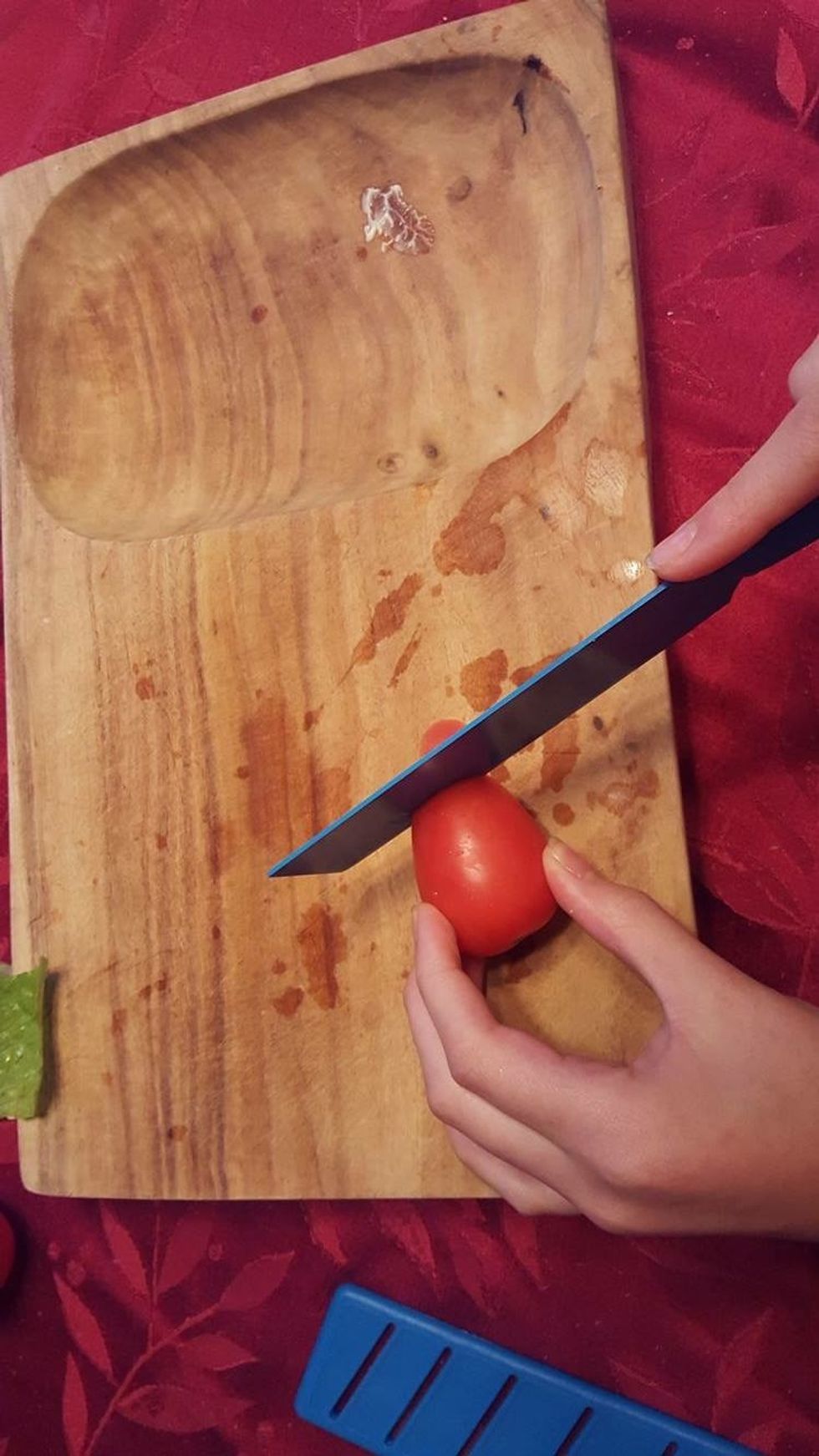 with the cutting board cut the tomatoes into about 5-7 slices.for this step you need to use the cutting knife.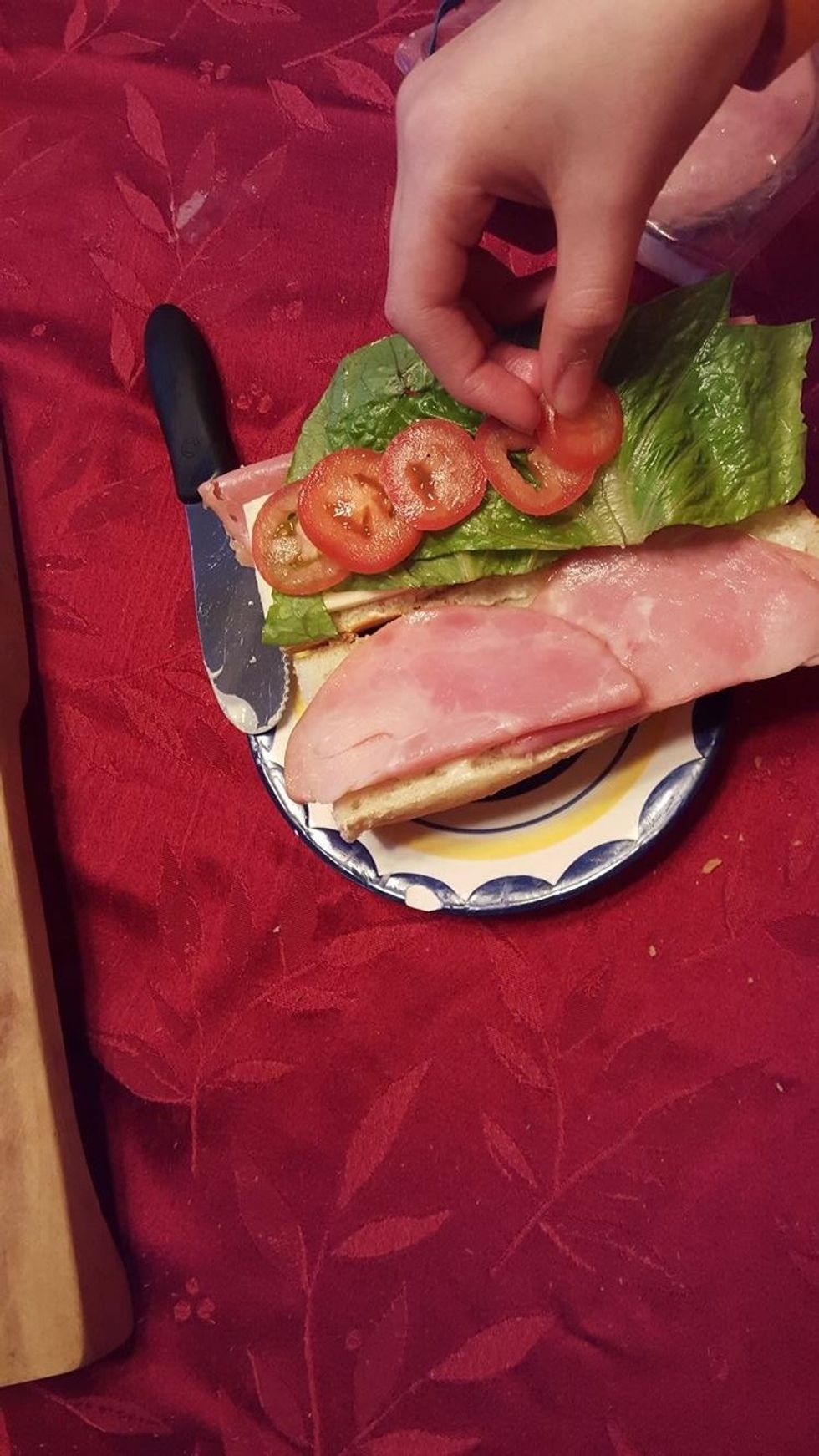 after you have cut all of the slices of tomato needed lay them on the bread. if you want to have a small mess then put the tomato slices on the side that has the lettuce.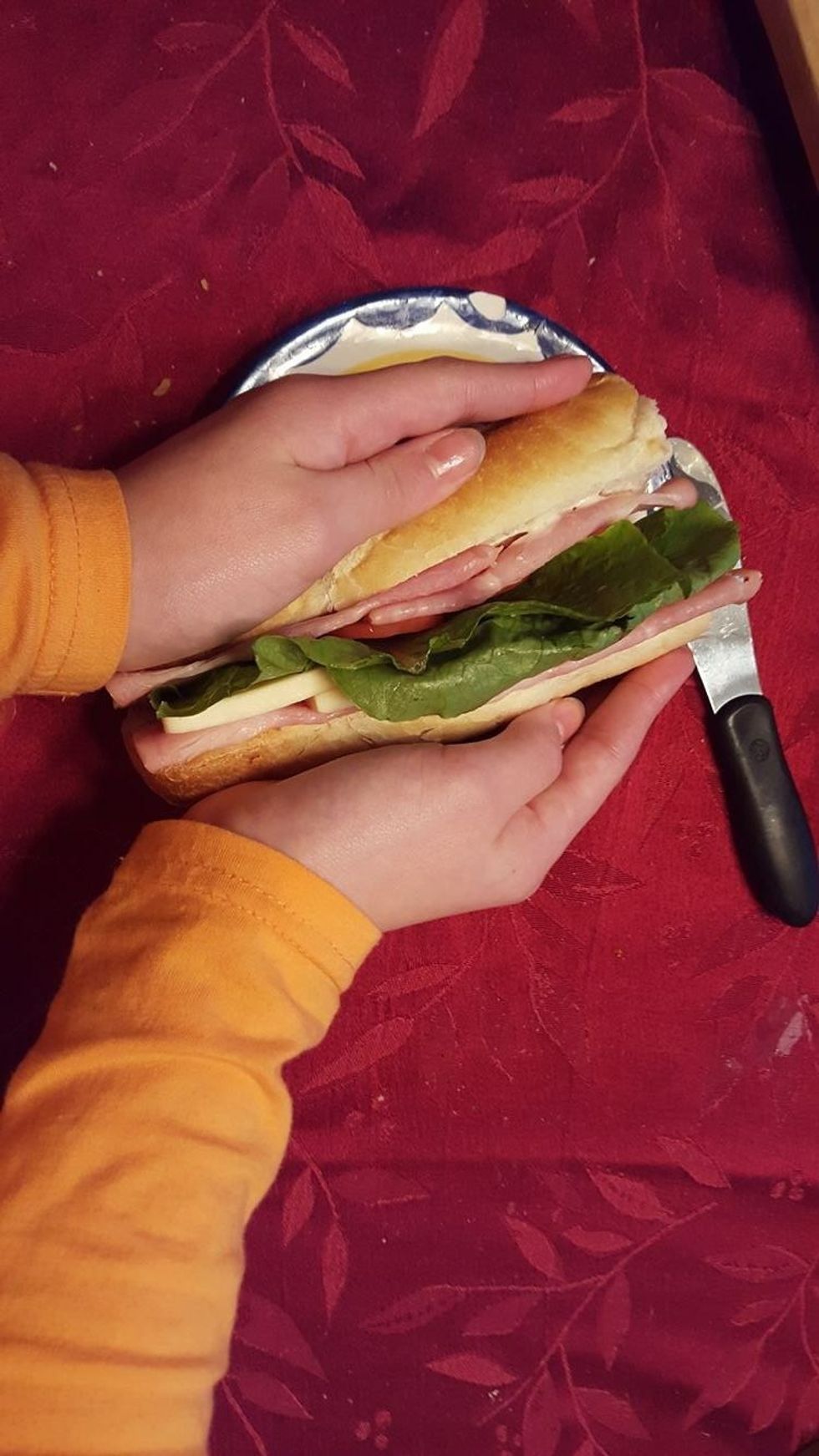 when you are done grab the slice of bread with only two slices of ham and lay it on the side that has all the other ingredients. if you squeeze the sandwich together it is less likely to fall apart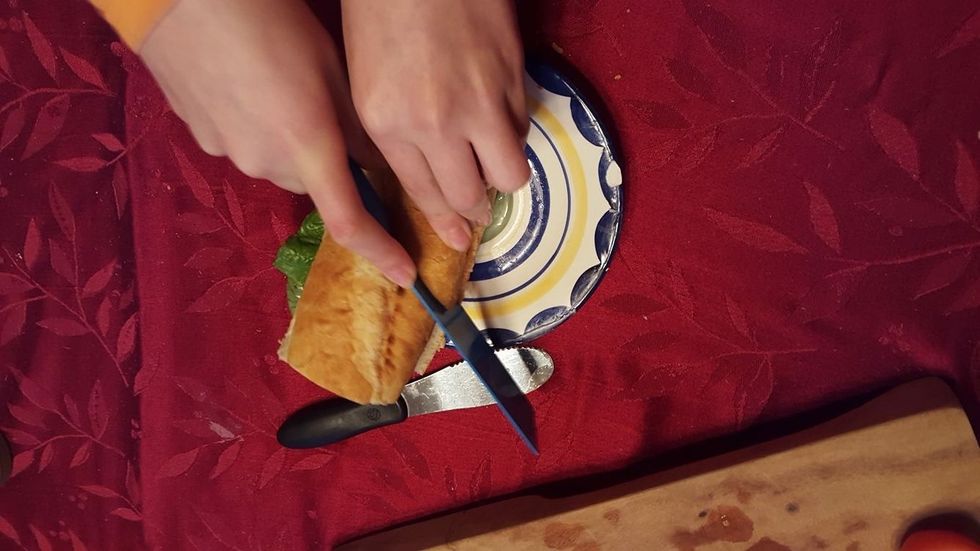 after you are done making the sandwich you can take the cutting knife and cut your sandwich in half or even diagonally to make it easier to eat :)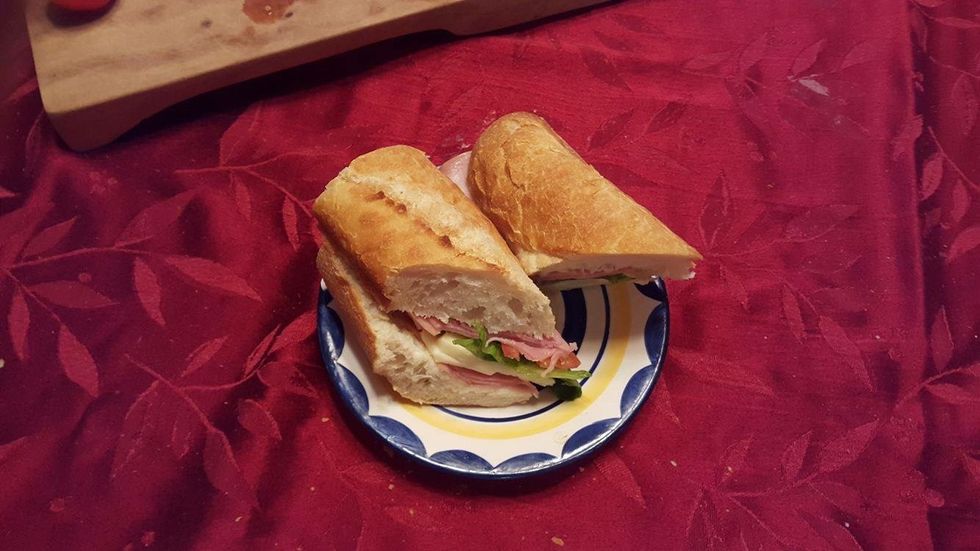 now that you have completed all of the steps you can enjoy your delicious ham and cheese sandwich( for additional taste you can put it on a panini( if you have one) for the grill flavor).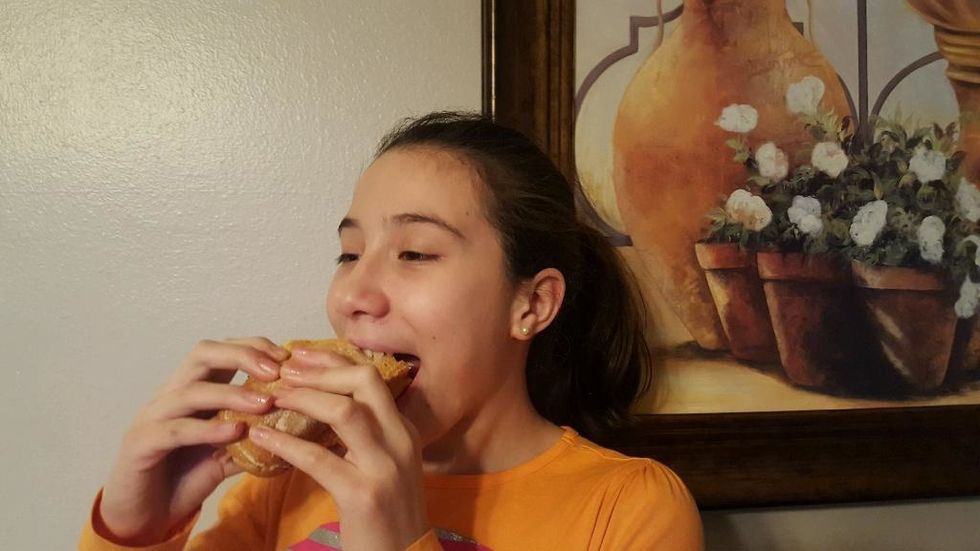 ENJOY!!!!!!!!!!!!!!!!!!!!!!!!!!!!!!!!!!!!!!!!!!!!!!!!!!!!!!!!!!!!!!!!!!!!!!!!!!!!!!!!!!Closing credits: I just want to thank my mom for letting me use her phone for my pictures and for all of her help
two tablespoons of mayo
four pieces of ham
six pieces of cut cheese of your choice
two pieces of bread
cutting board
one butter knife
one cutting knife
one whole tomato
two cut pieces of lettuce