Prepare a Dairy-Free Mint Strawberry Smoothie!!
5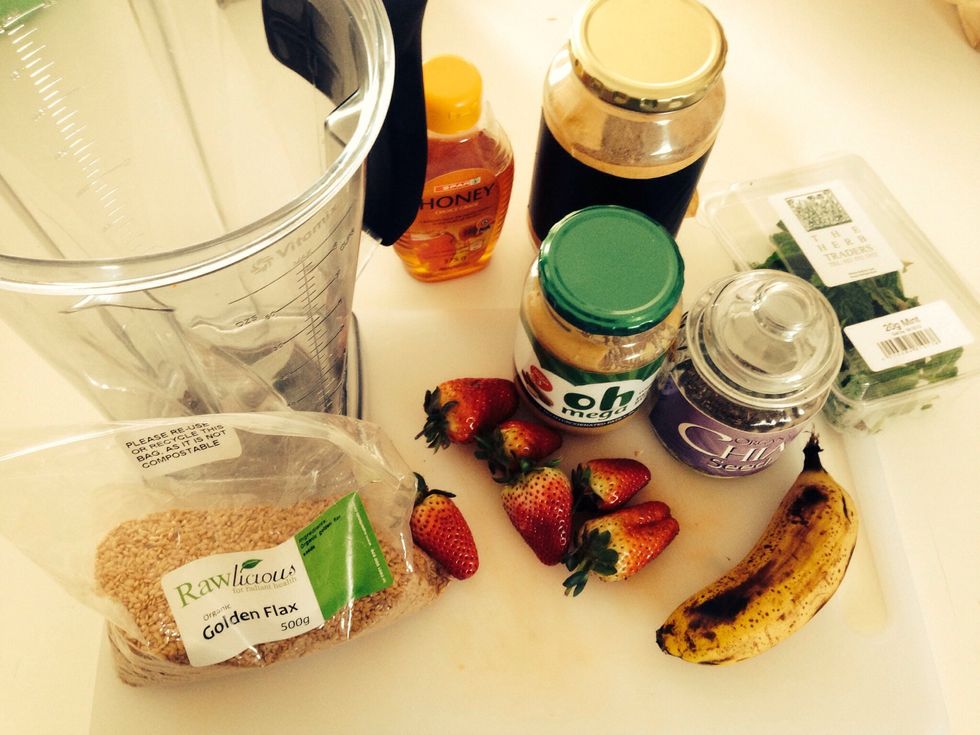 Gather all the ingredients - I find it much easier to have the ingredients immediately at hand when creating deliciousness!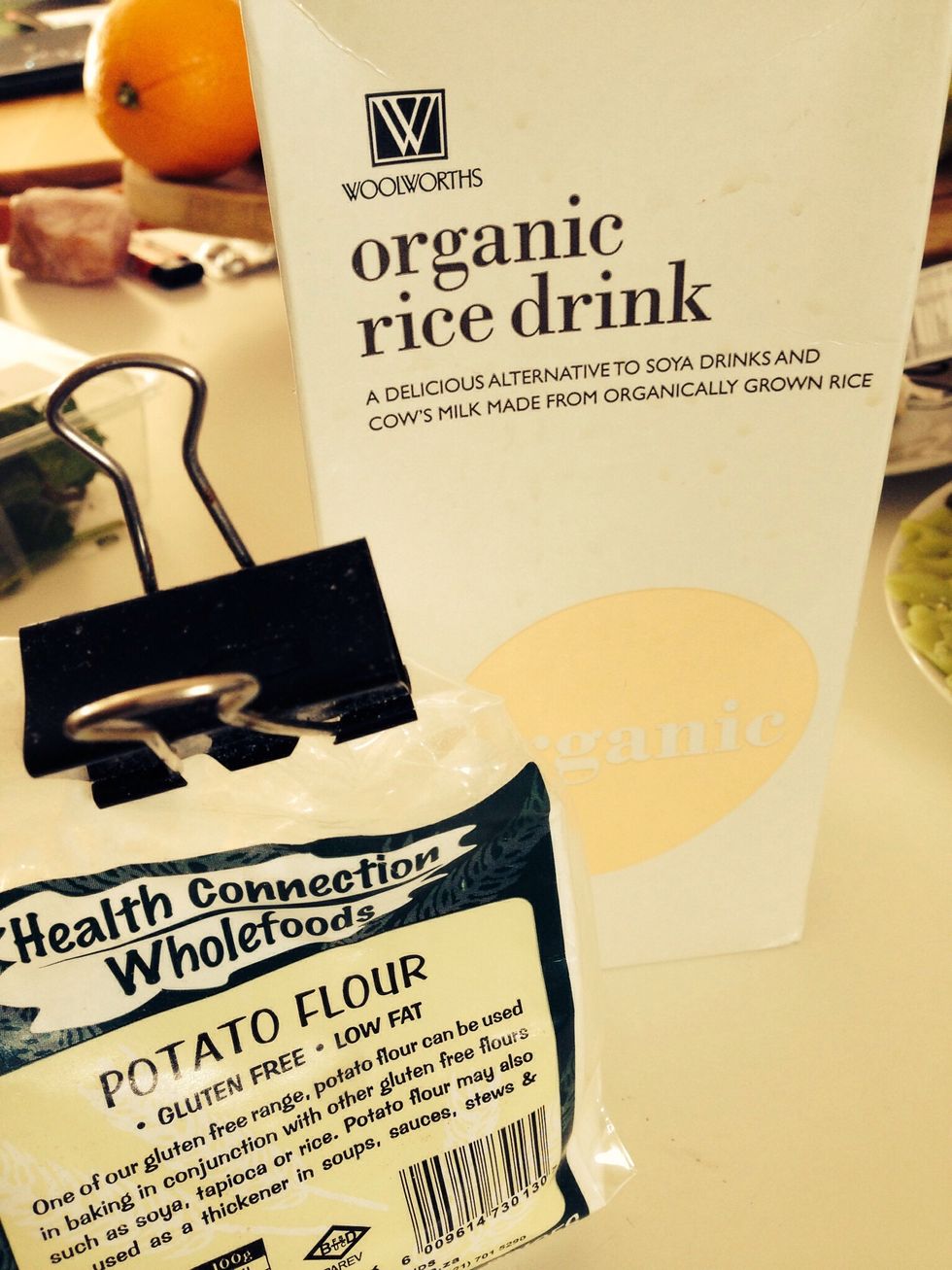 I need to have some starch or my metabolism goes bonkers - the starch stabilises my digestion and helps by giving the stomach acids something to digest. Not too much, but enough to give substance.
One teaspoon of potato starch and about half a cup of rice milk. Please source as many products as you can locally and organically!! Don't hurt your body with nasty chemicals e.g. herbicides!!!!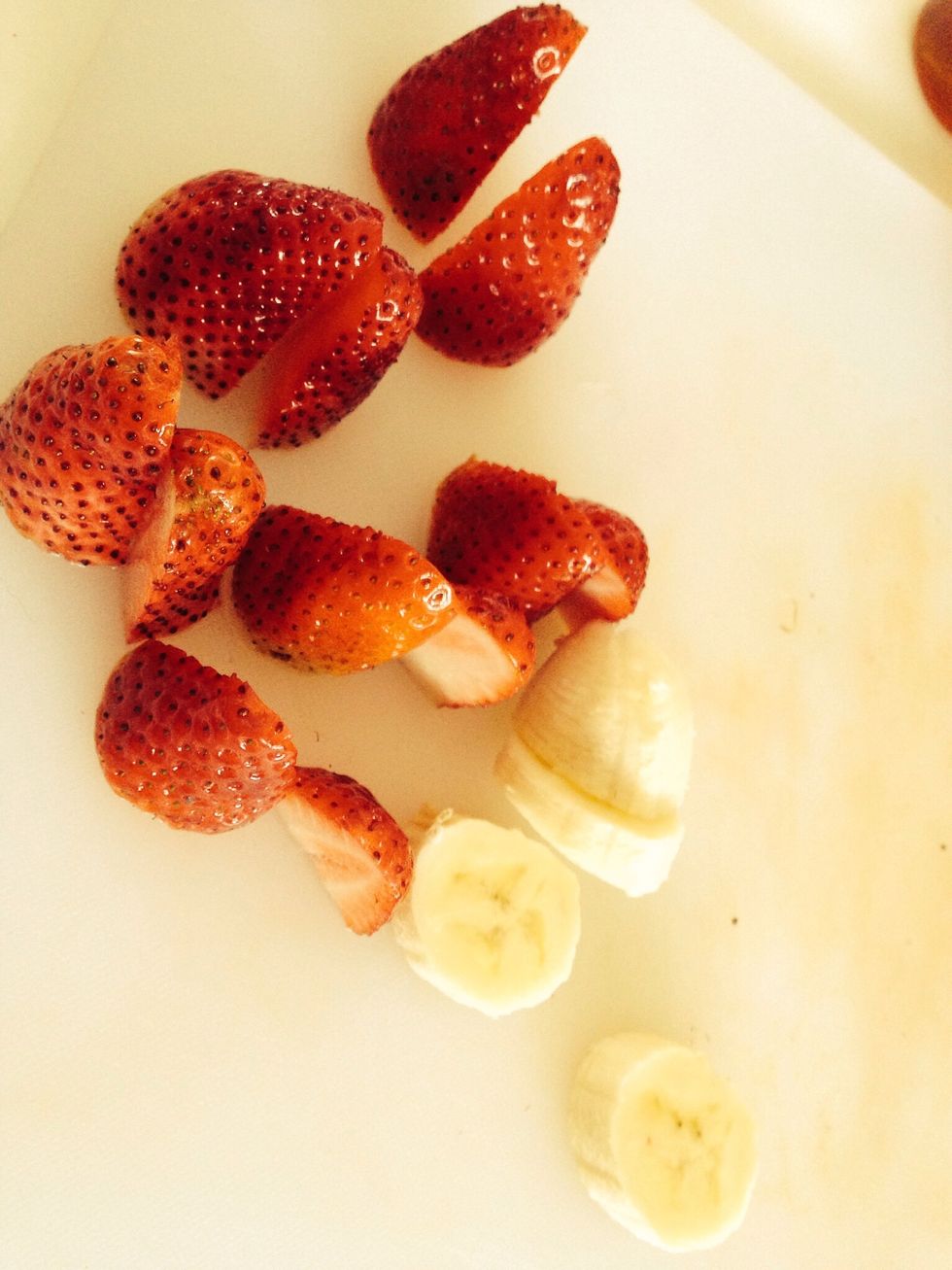 Only half a banana - those little guys have a dominant flavour and we want to taste the other ingredients too! Chop up strawberries and banana for easier blending.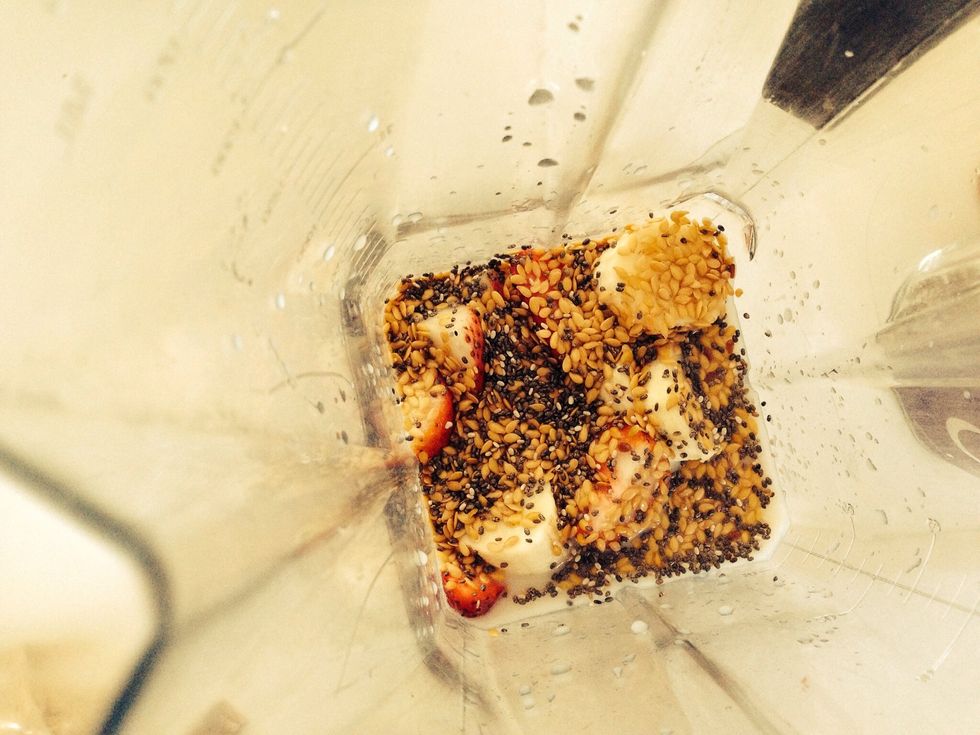 Sprinkle in some flax seeds and chia seeds. Both are terrific sources of Omega oils and the Chia is a wonderful blood-sugar level stabiliser.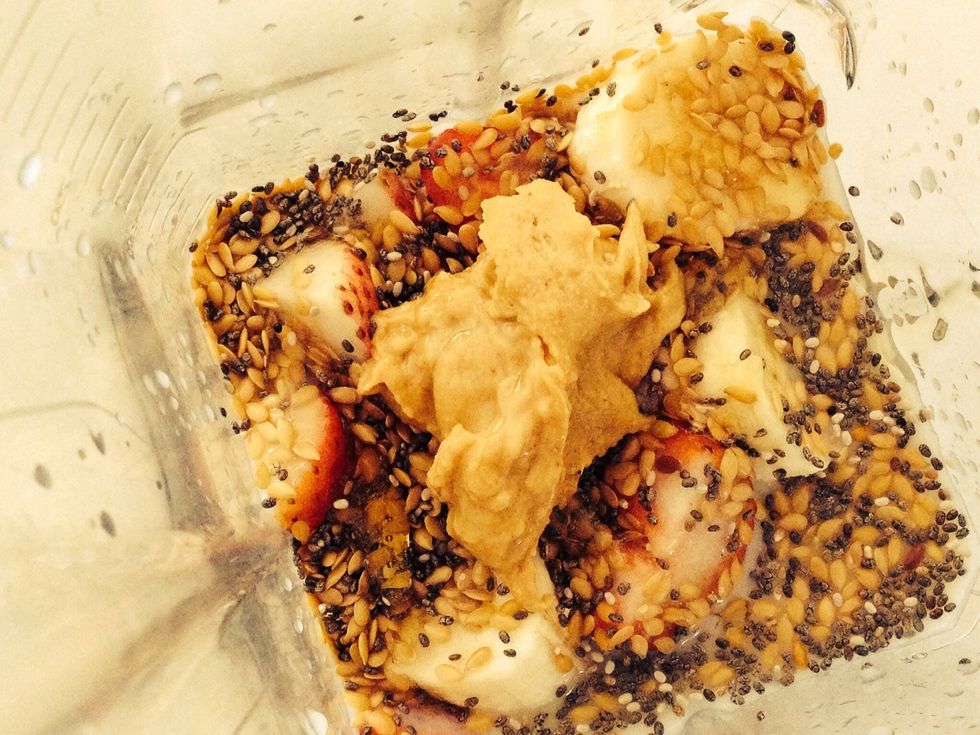 You can never go wrong with a dollop of peanut butter!! I like to think that apart from being so yummy, it has protein and good nut oils which my body loves!! But for a super low fat option, leave out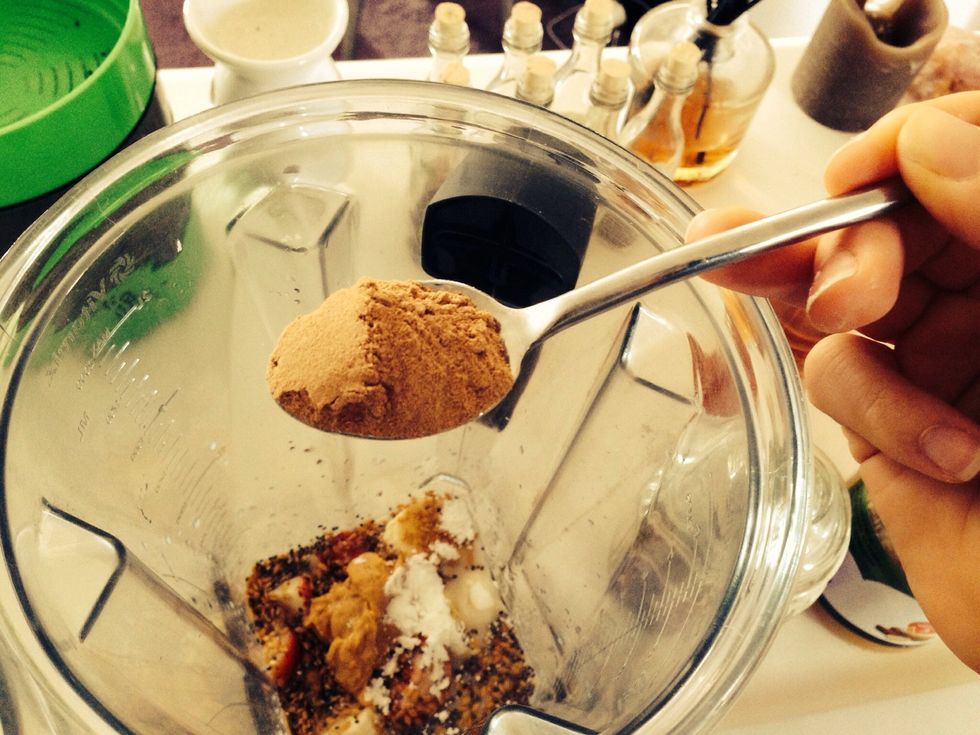 Superfoods Cacao Smoothie Mix - a blend of cacao, cinnamon, maca, and other superfoods, this stuff is potent! I stick to one teaspoon because more is too stimulating for my body!!!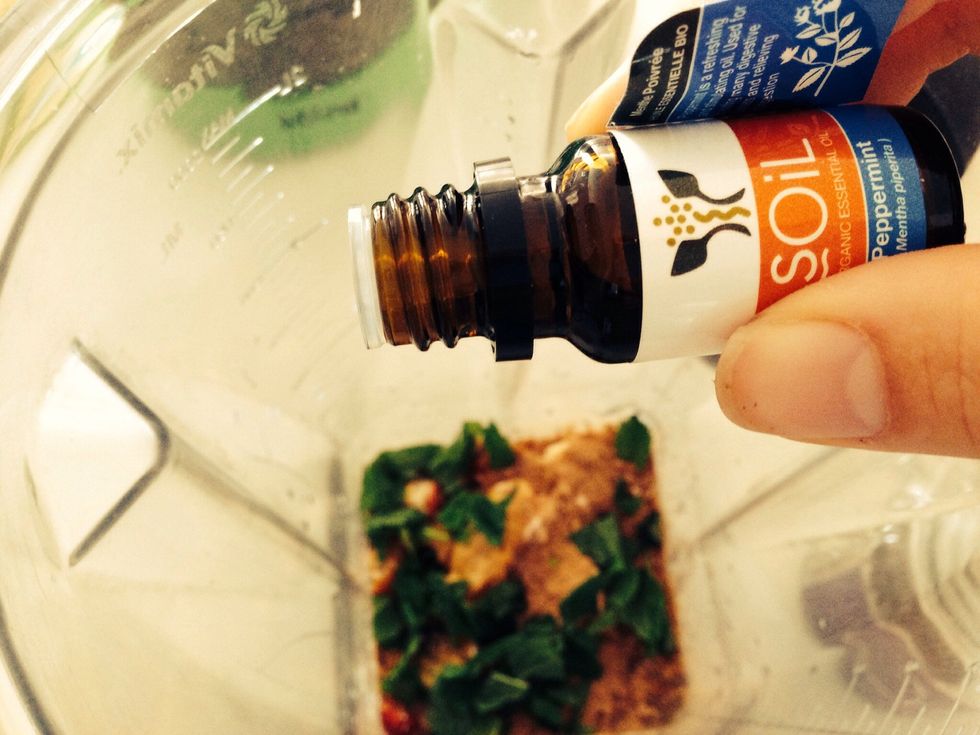 Giving in to my recent mint obsession, peppermint oil - ONE DROP IS ENOUGH!! Make sure it is the quality stuff, and check with your retailer if it is safe for human consumption before using it.
For a super fresh experience, i tear up some mint leaves and add those to the mix. With a good blender the leaves should be cut up into small bits - easy to drink!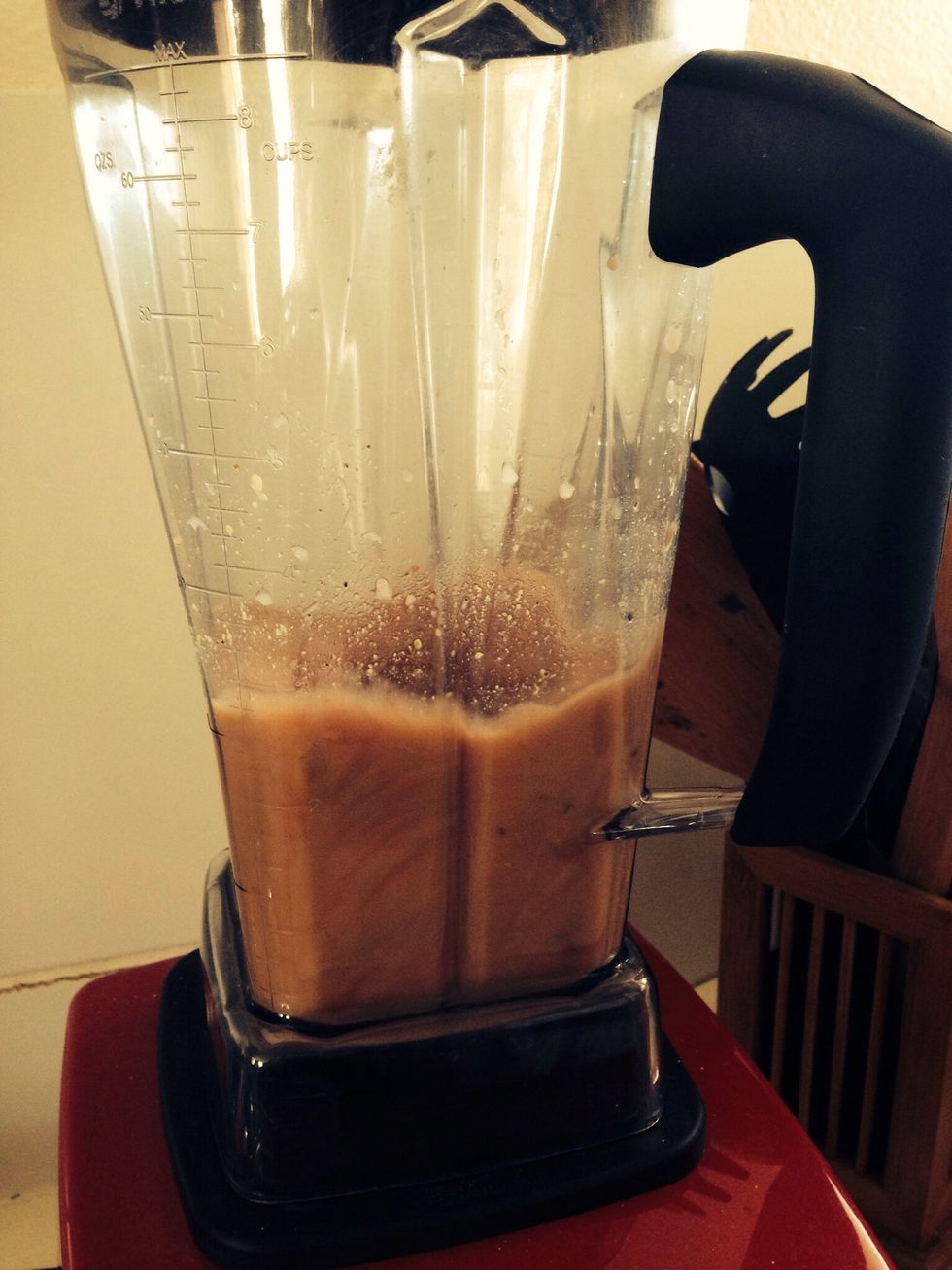 Whizz up the lovely ingredients, adding water according to how liquid you would like your smoothie. You can also add ice for a cooler experience :)
Pour into serving glass, top with a sprig of mint and voila!! Mmmmmm!! What a way to start the morning!!!
5.0 Organic strawberries
1/2 Banana
Handful of mint leaves
Rice millk
Potato starch
Flax seeds
Chia seeds
Peppermint essential oil (a reliable brand!)
Honey
Peanut butter (organic)
1.0tsp Superfoods Super Smoothie powder