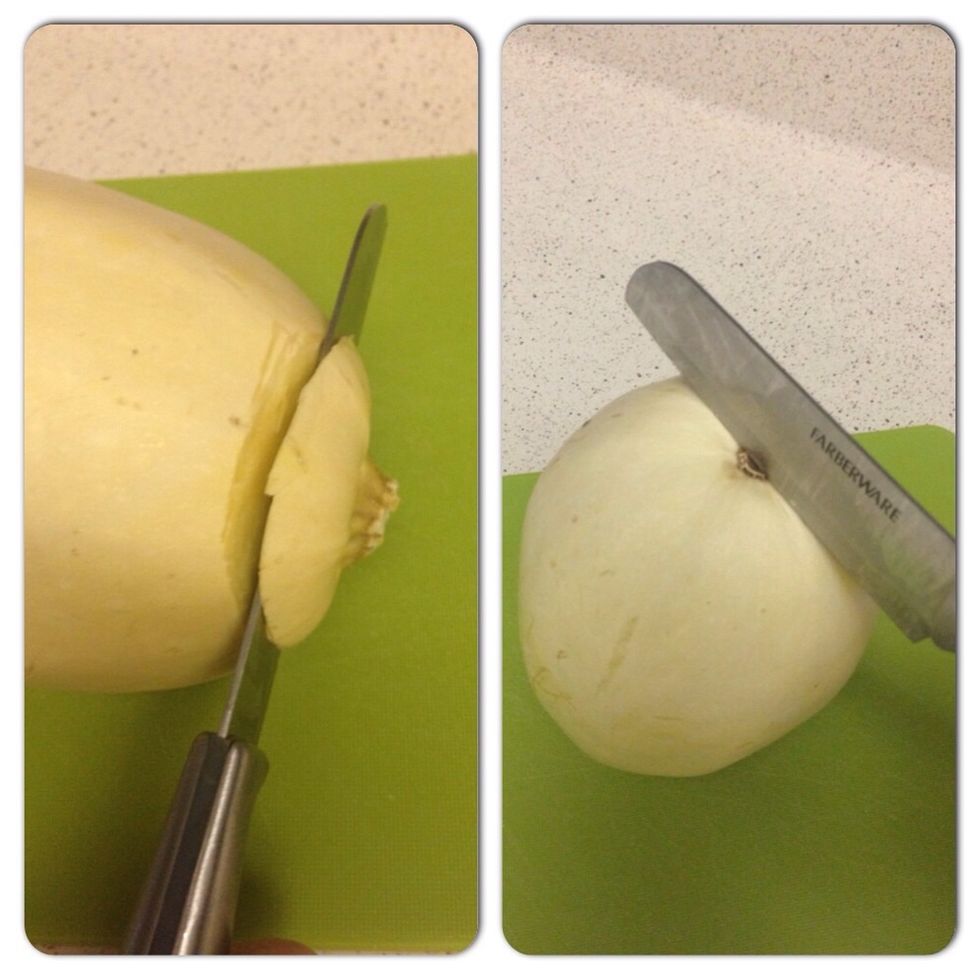 Cut the top off. Stand up on the cut end and slice in half lengthwise.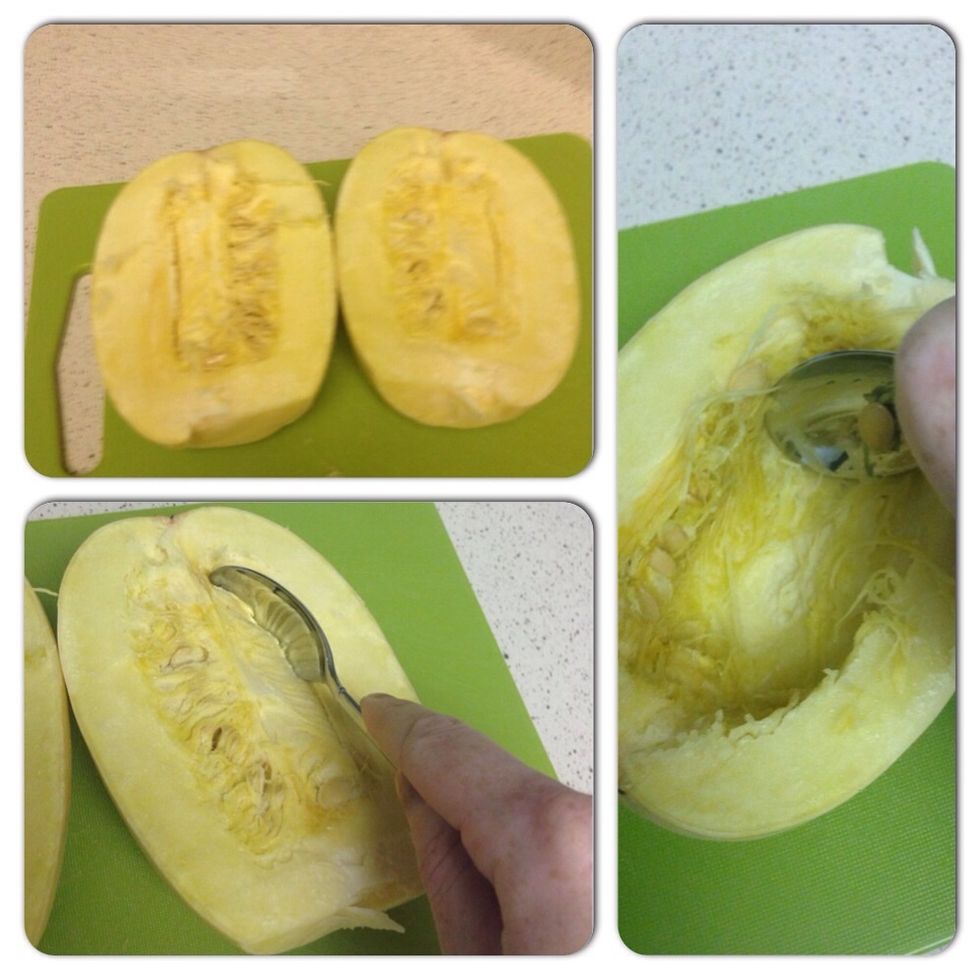 Scoop out the seeds with a spoon.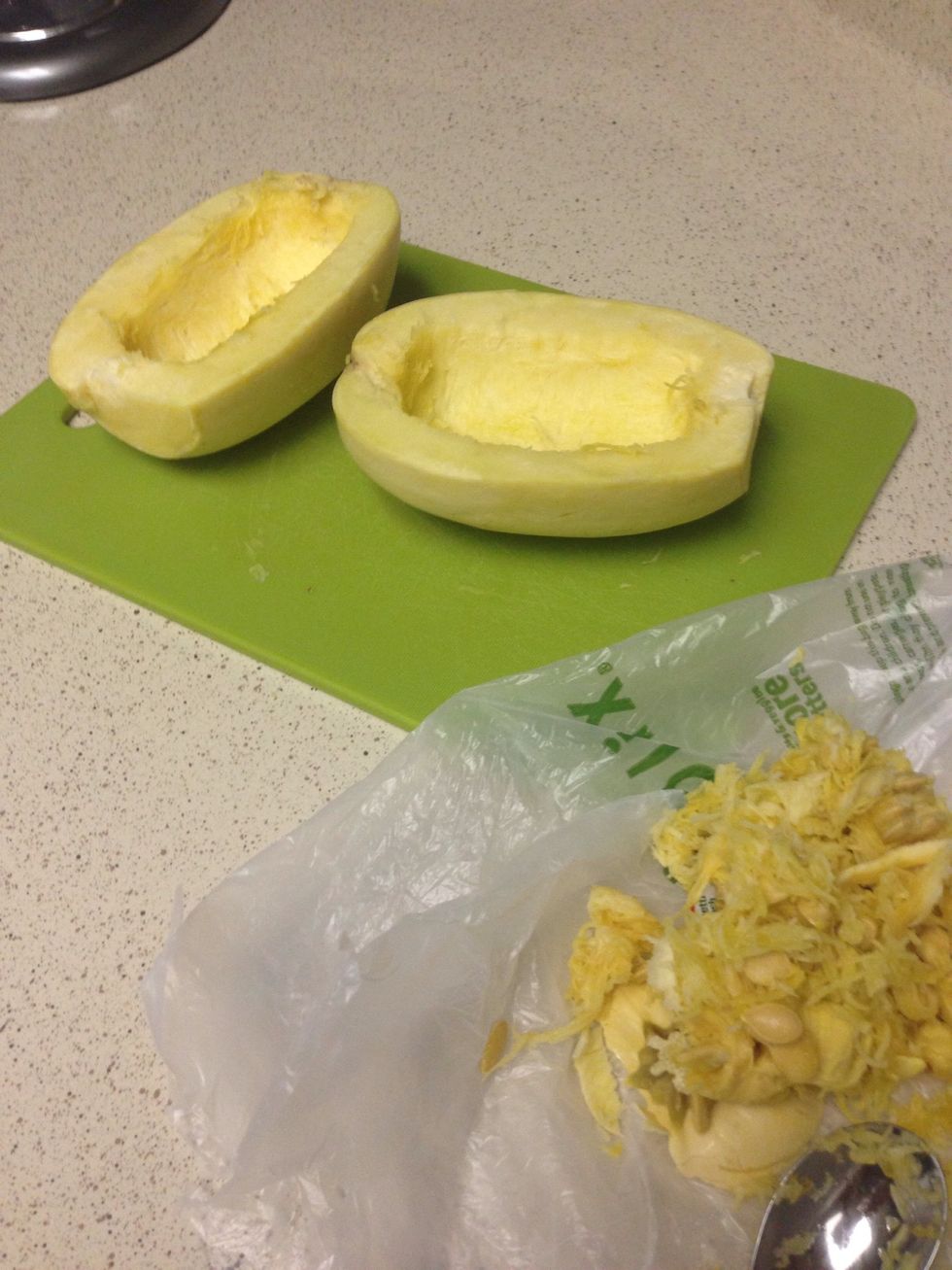 Yucky guts!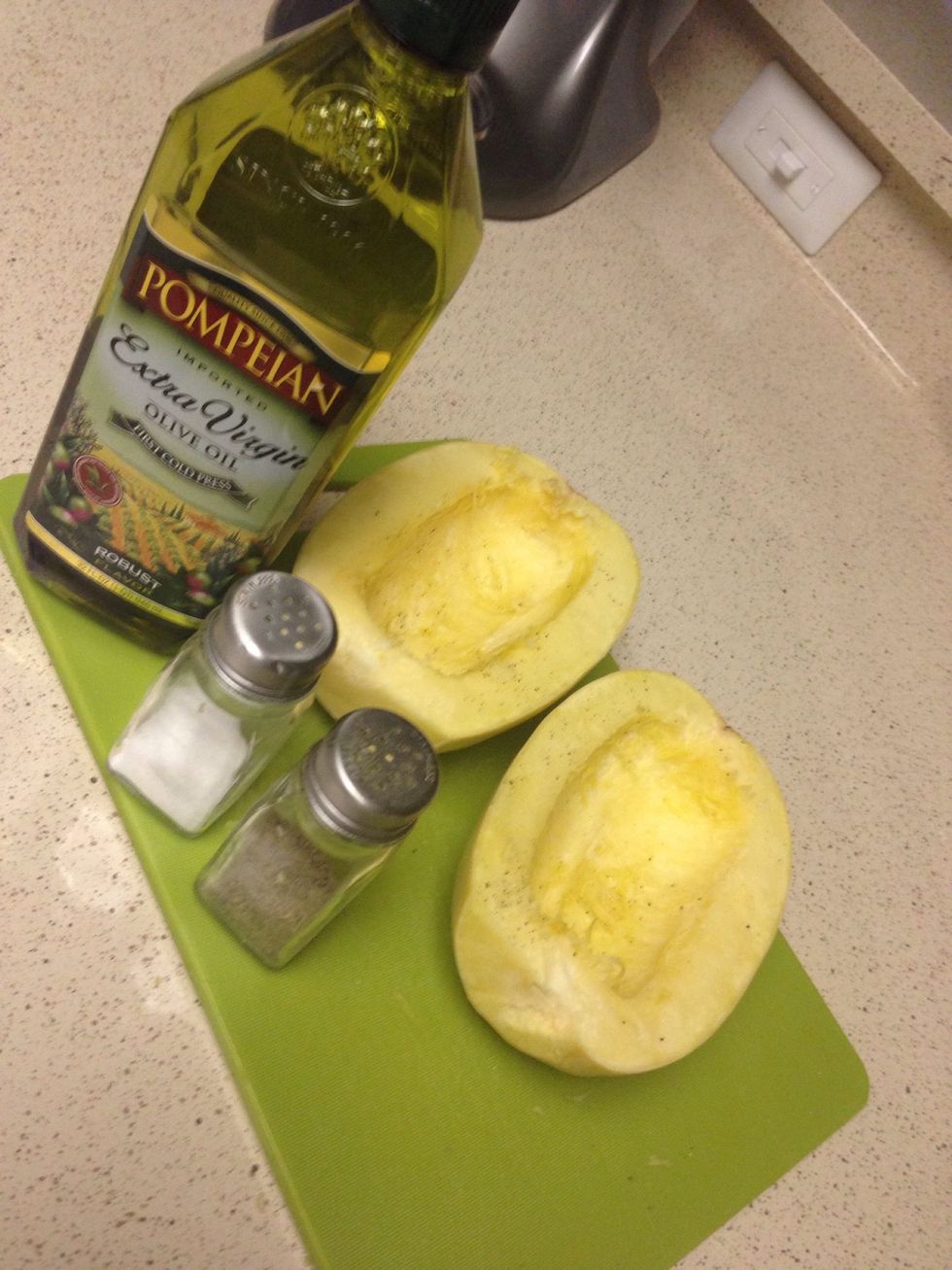 Sprinkle with salt and pepper and brush with olive oil.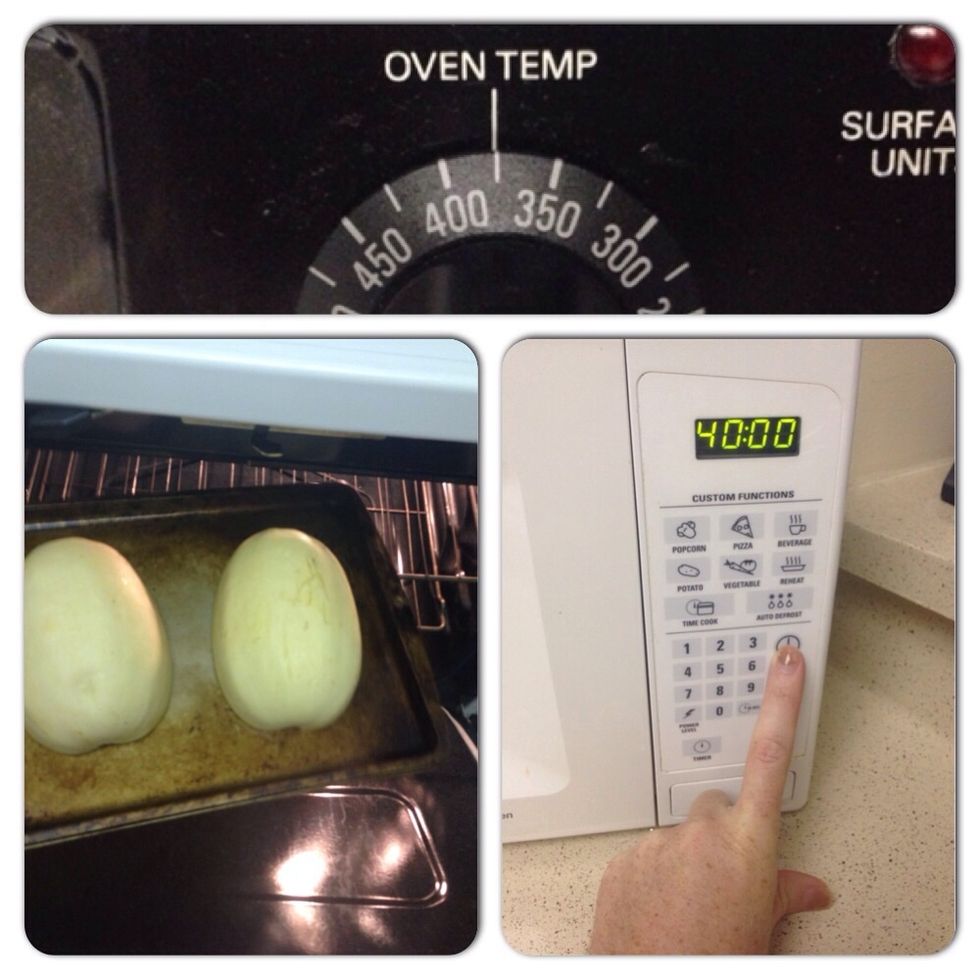 Preheat 375 degrees. Put the squash cut side down on baking sheet and bake for about 40 minutes.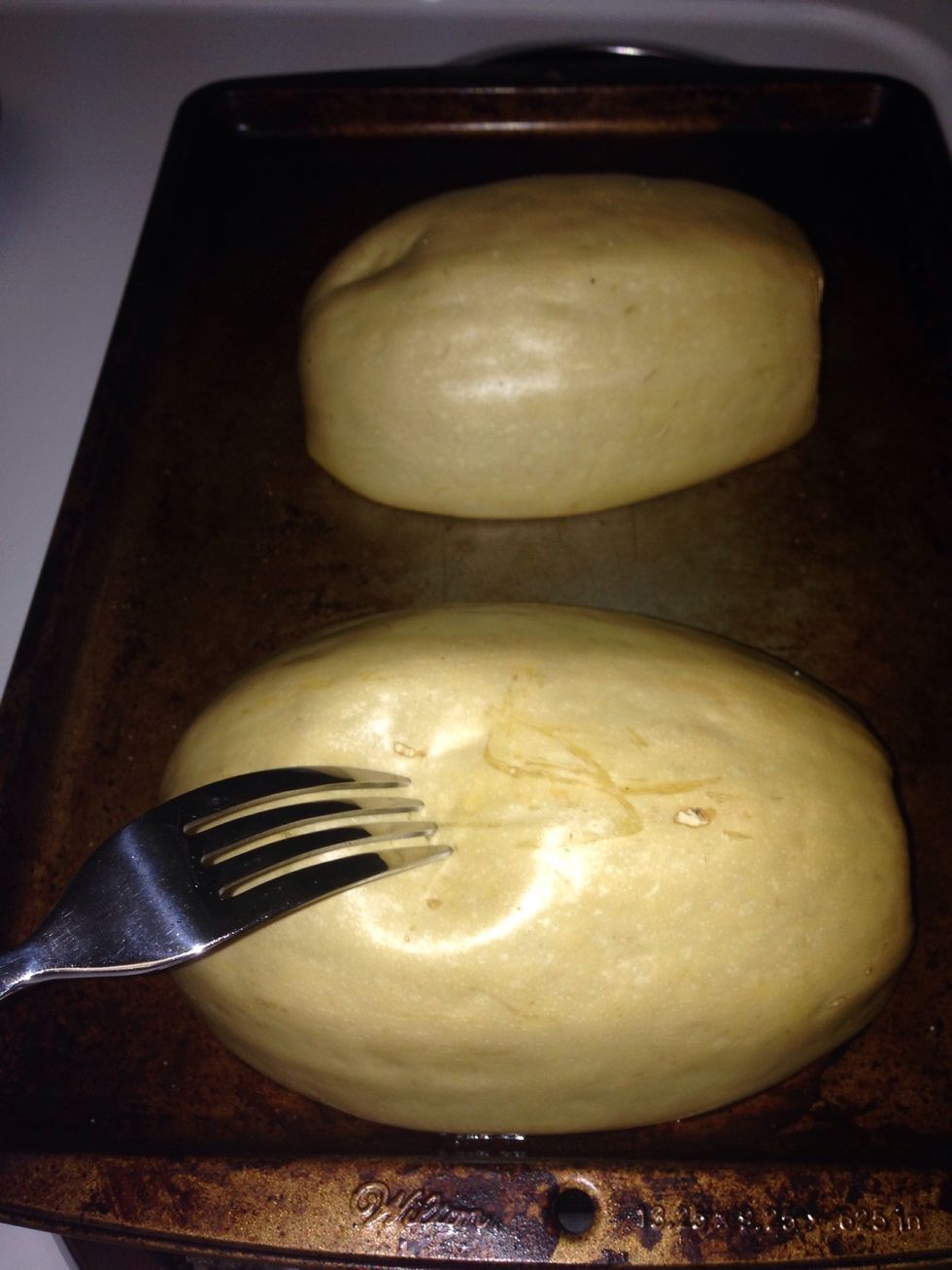 It should be soft to the touch. Let rest for about 5 min.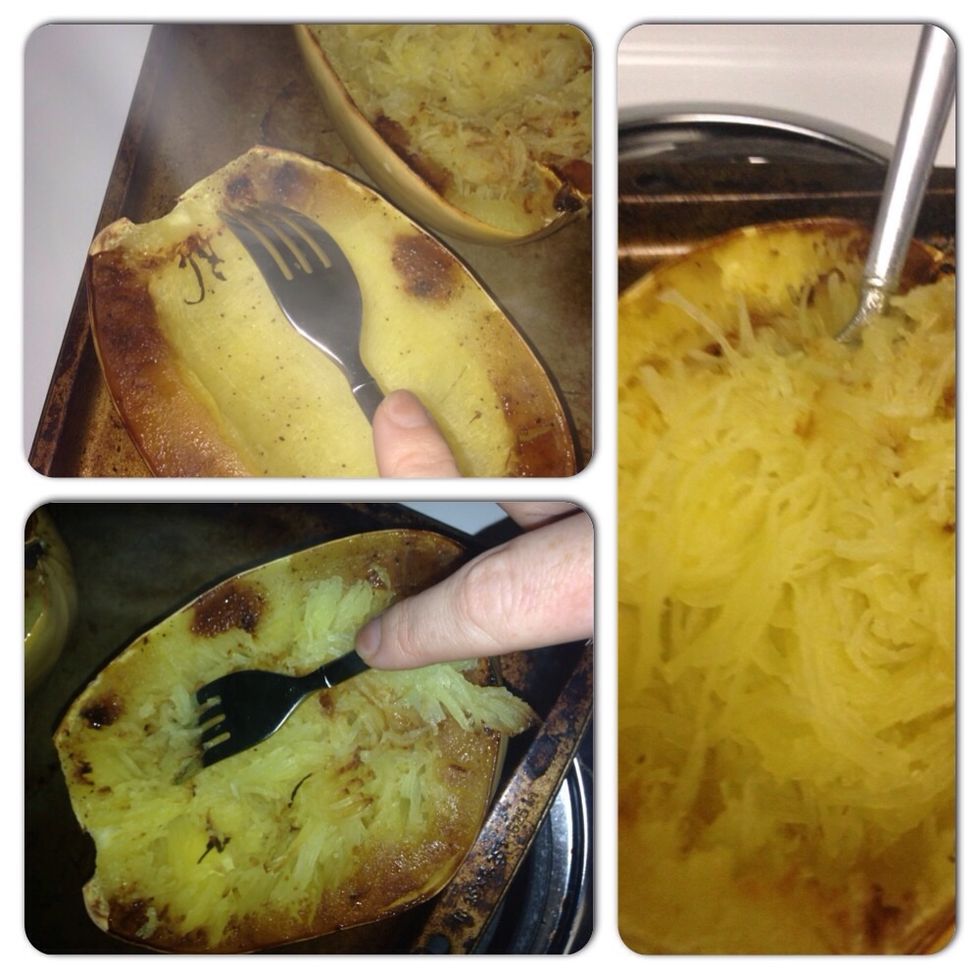 Flip over and with a fork shred and scoop out the spaghetti squash.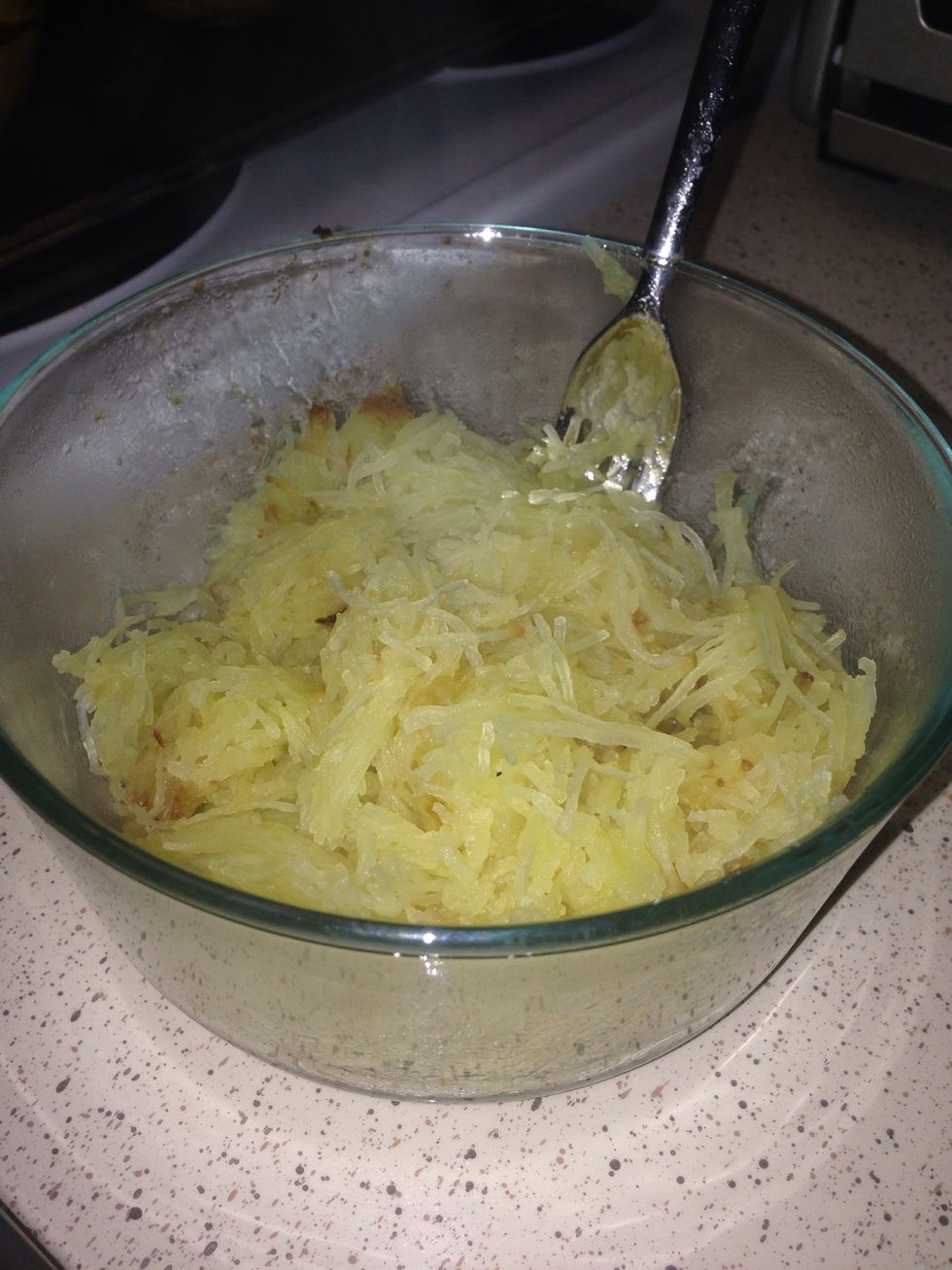 Yum!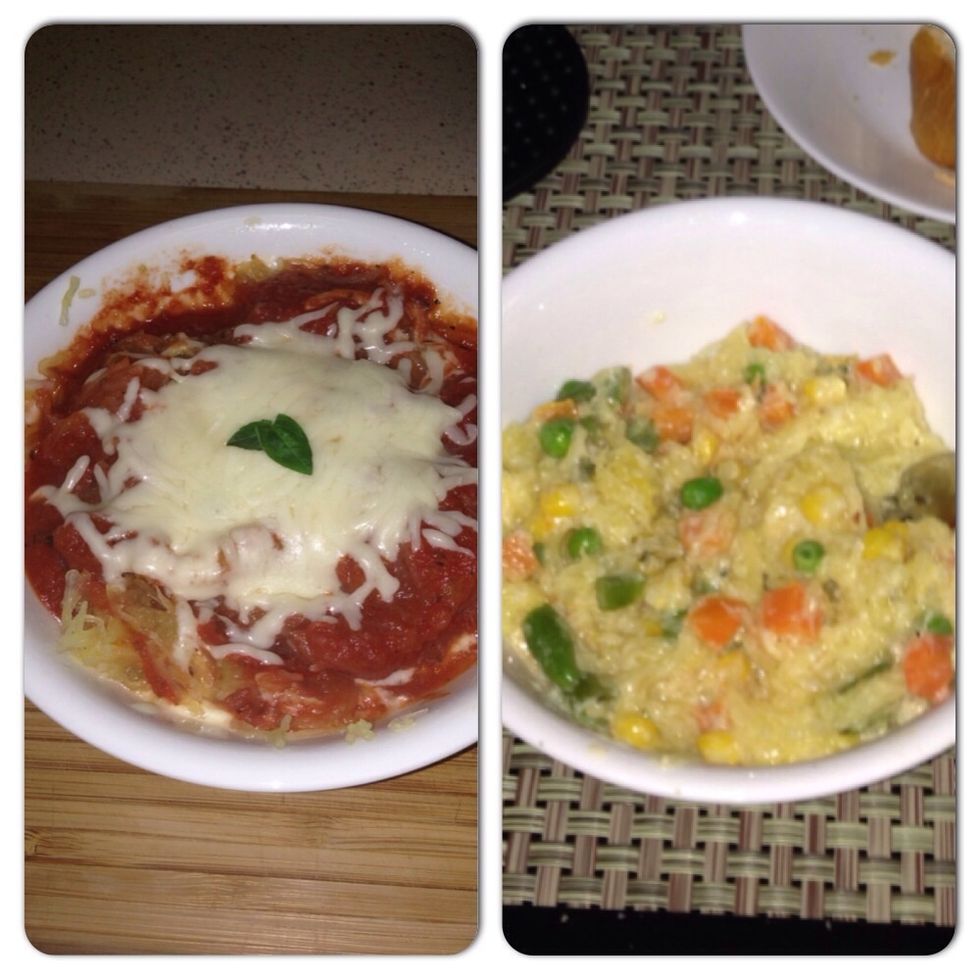 Top with marinara sauce and cheese or alfredo and vegetables!
Spaghetti Squash
Salt
Pepper
Olive Oil