There are lots of ways to prepare backgrounds or base layers for a mixed media journal page. Here's one of my favorites; great for those short on time.
20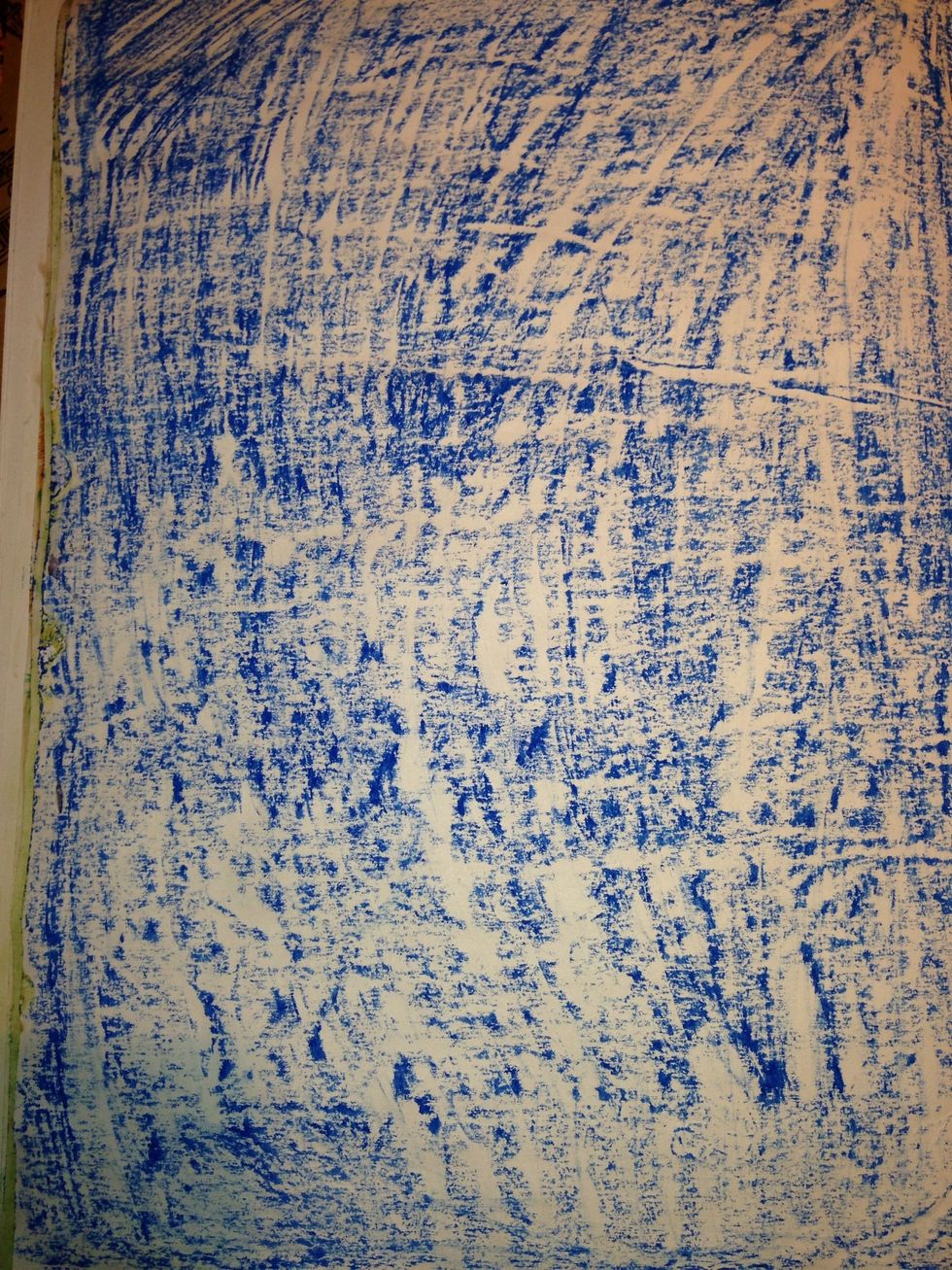 Choose about 3 pastels in a monochromatic range of colors. I chose a few shades of blue. Begin with one mid tone and fill the page as if you were five. Great fun!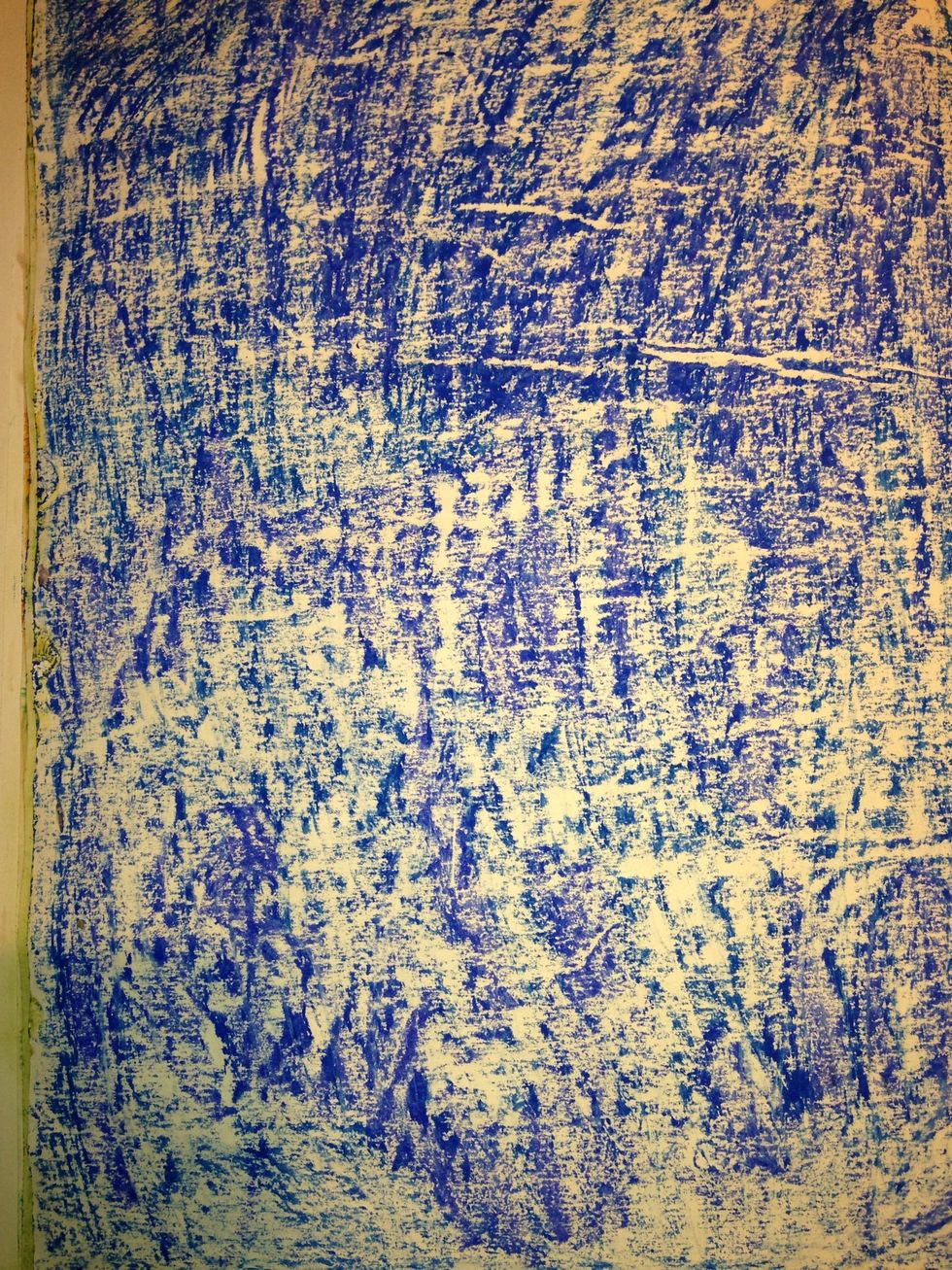 Choose one of the lighter colors in your palate. Use this color to fill in some of the areas with less color. Apply color in small circular motions using an even weight at this point.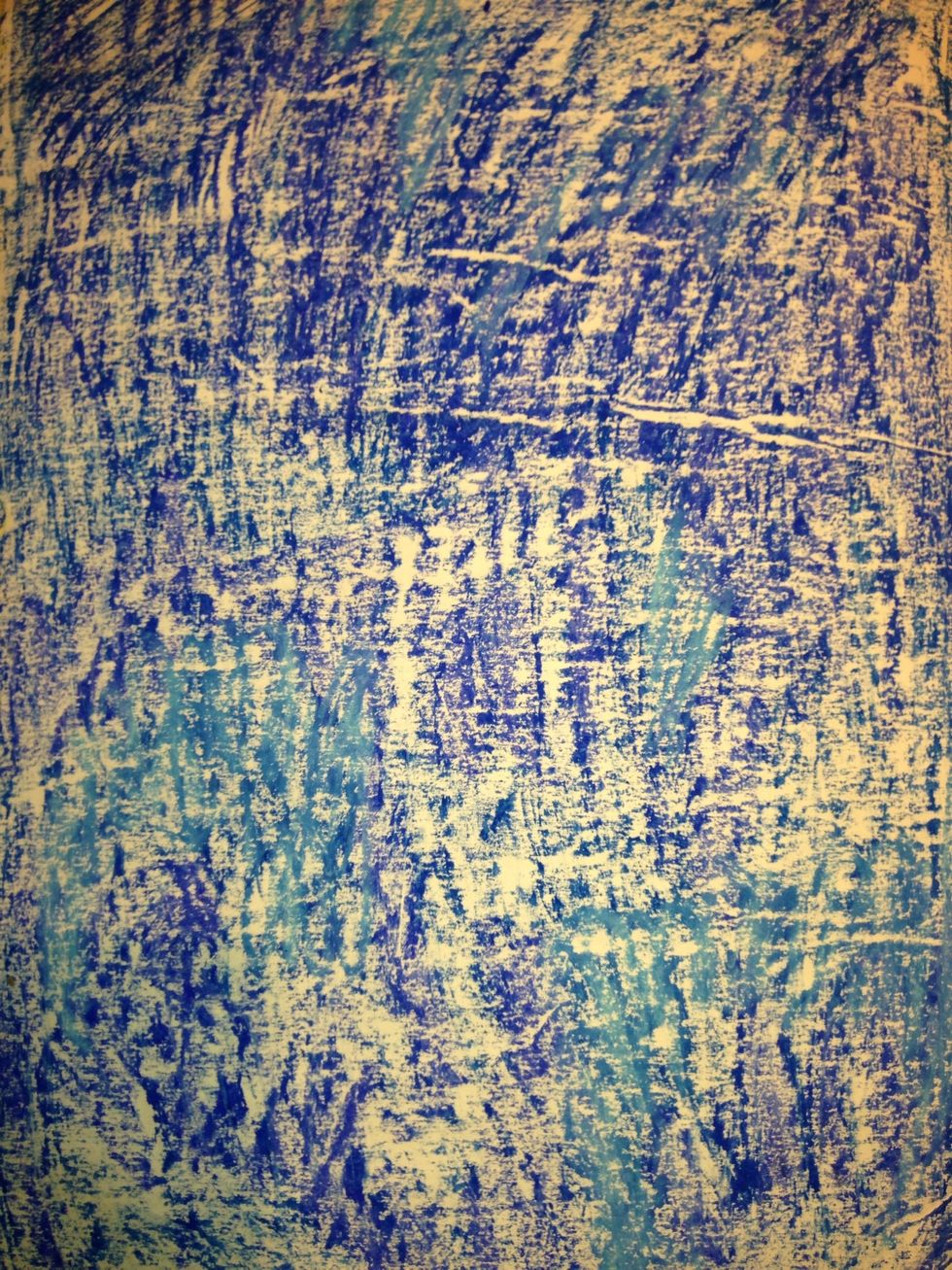 Add a brighter version of your color - here I've used a turquoise - and apply it in a different manner. I've repeated narrow to wide turquoise arcs across the page for movement.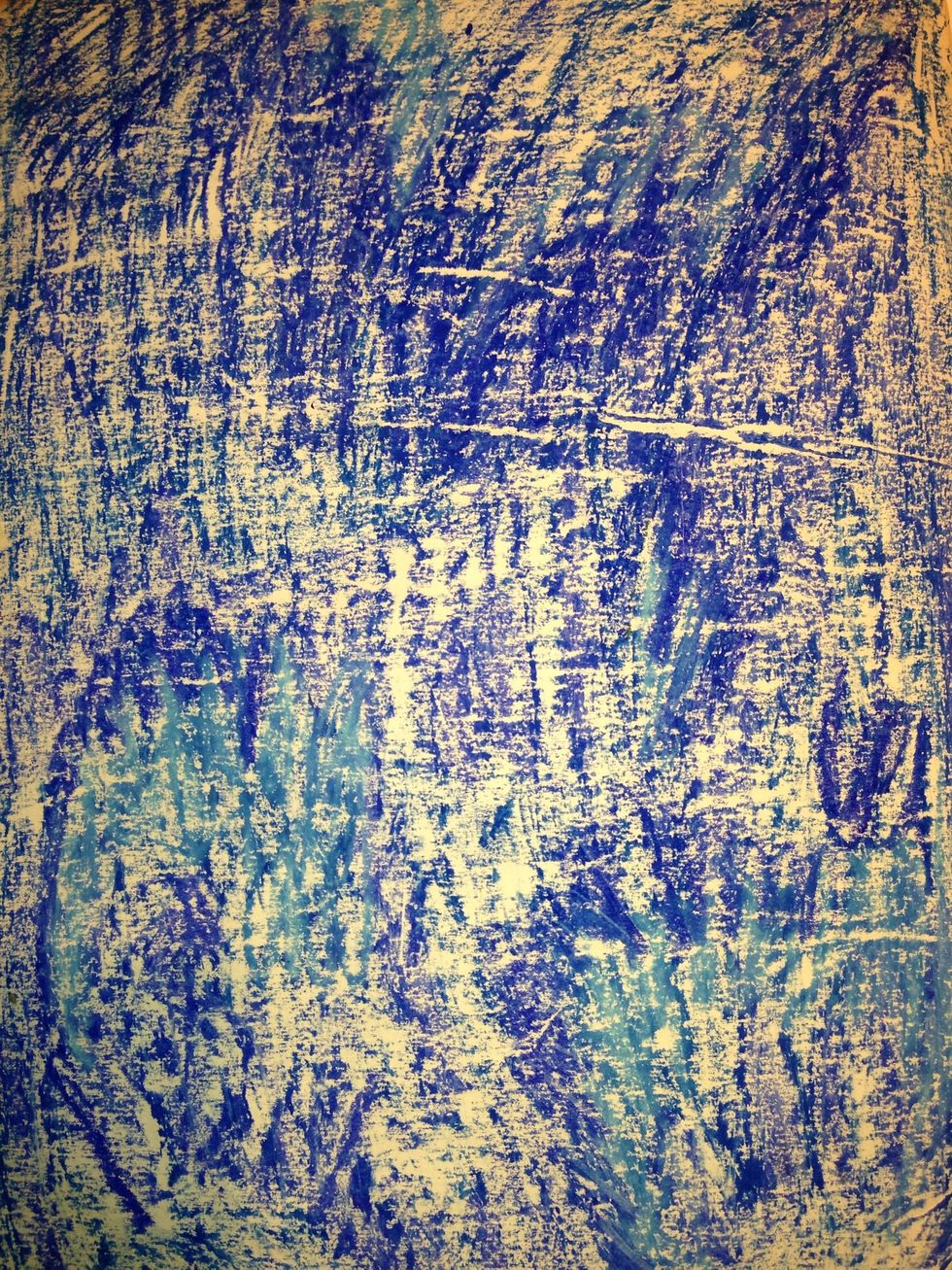 Now grab a darker shade add some contrast to emphasize the arcs.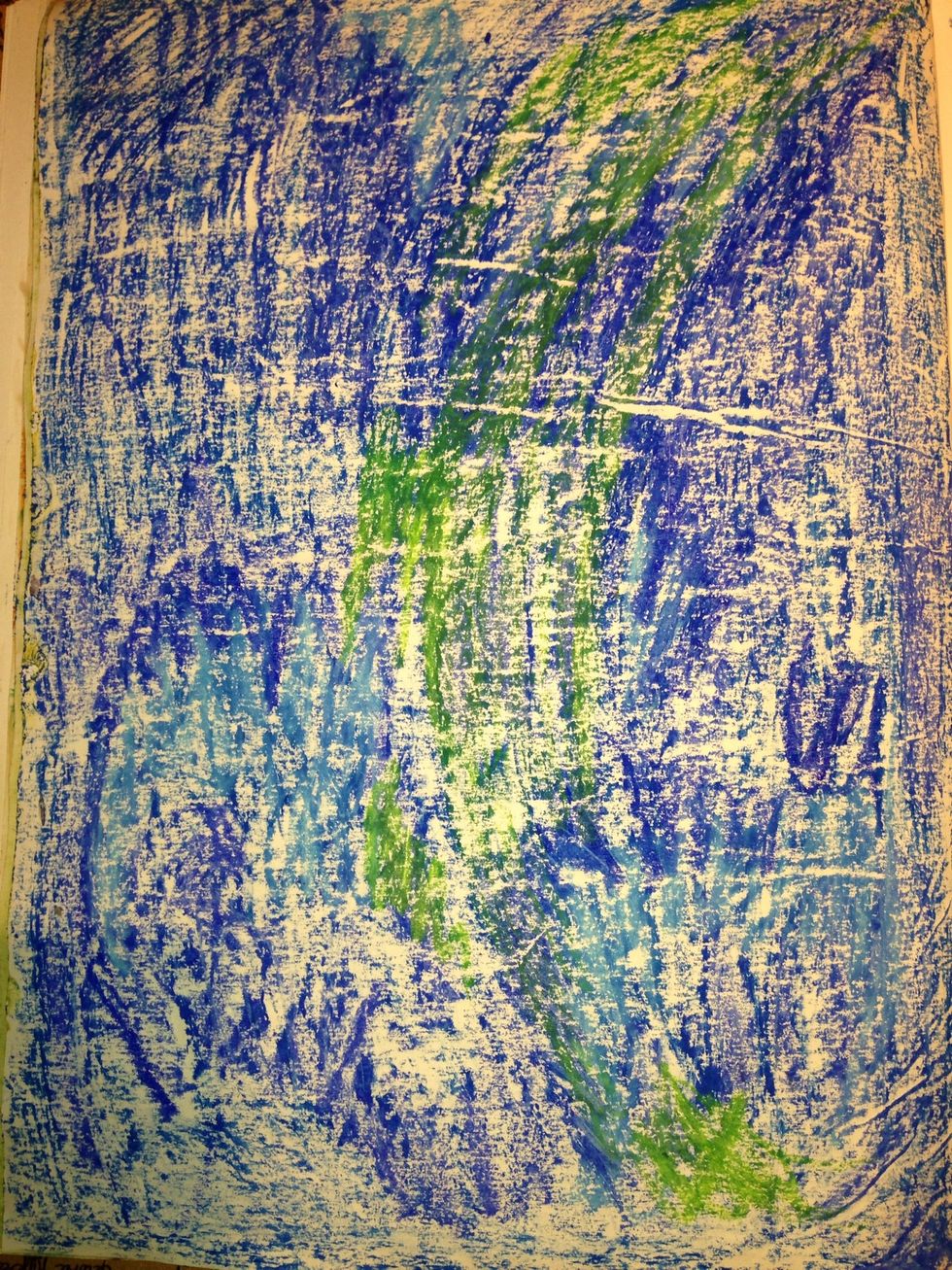 We're almost finished now! Pick a completely different color - for interest in your final background. Apply it to areas that make sense to you and seem to call out for something more.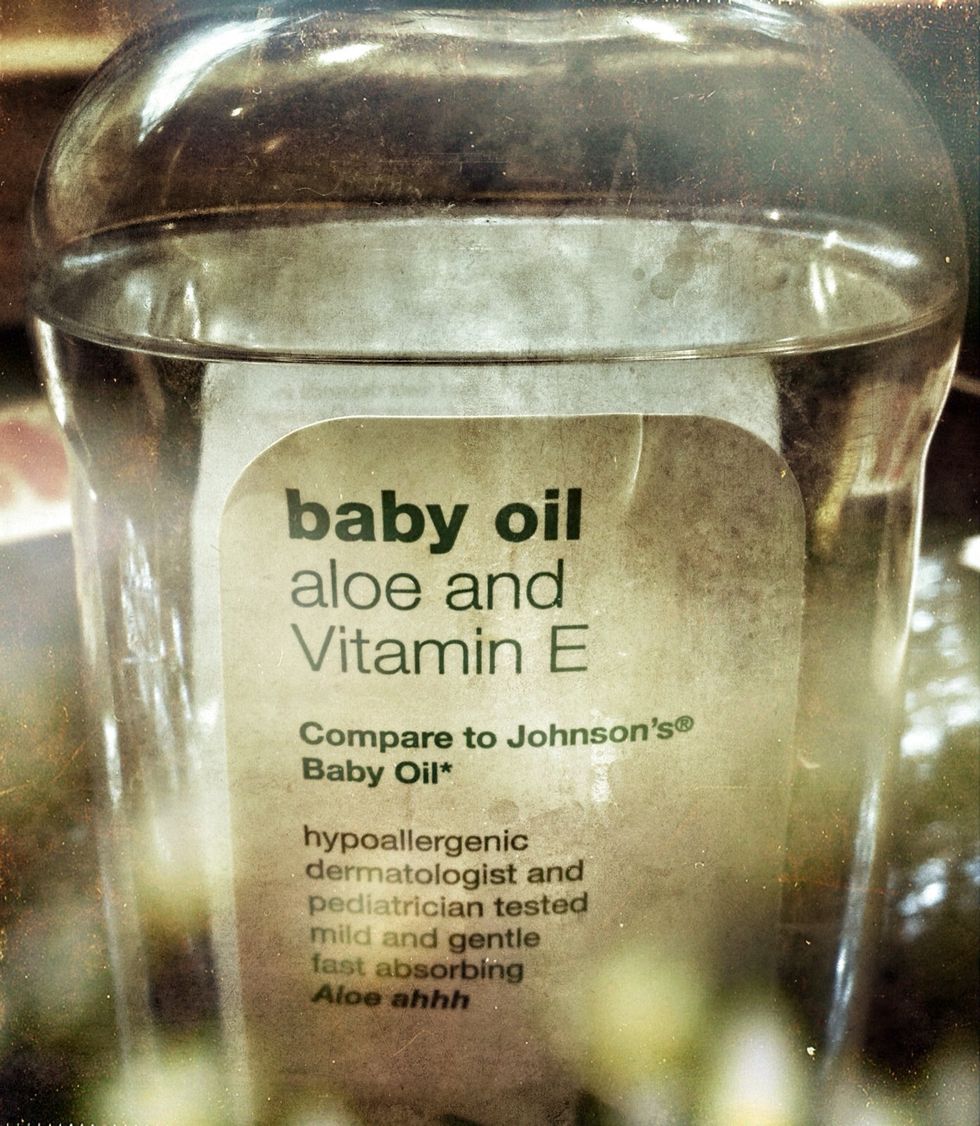 Grab baby oil and tissues or paper towels.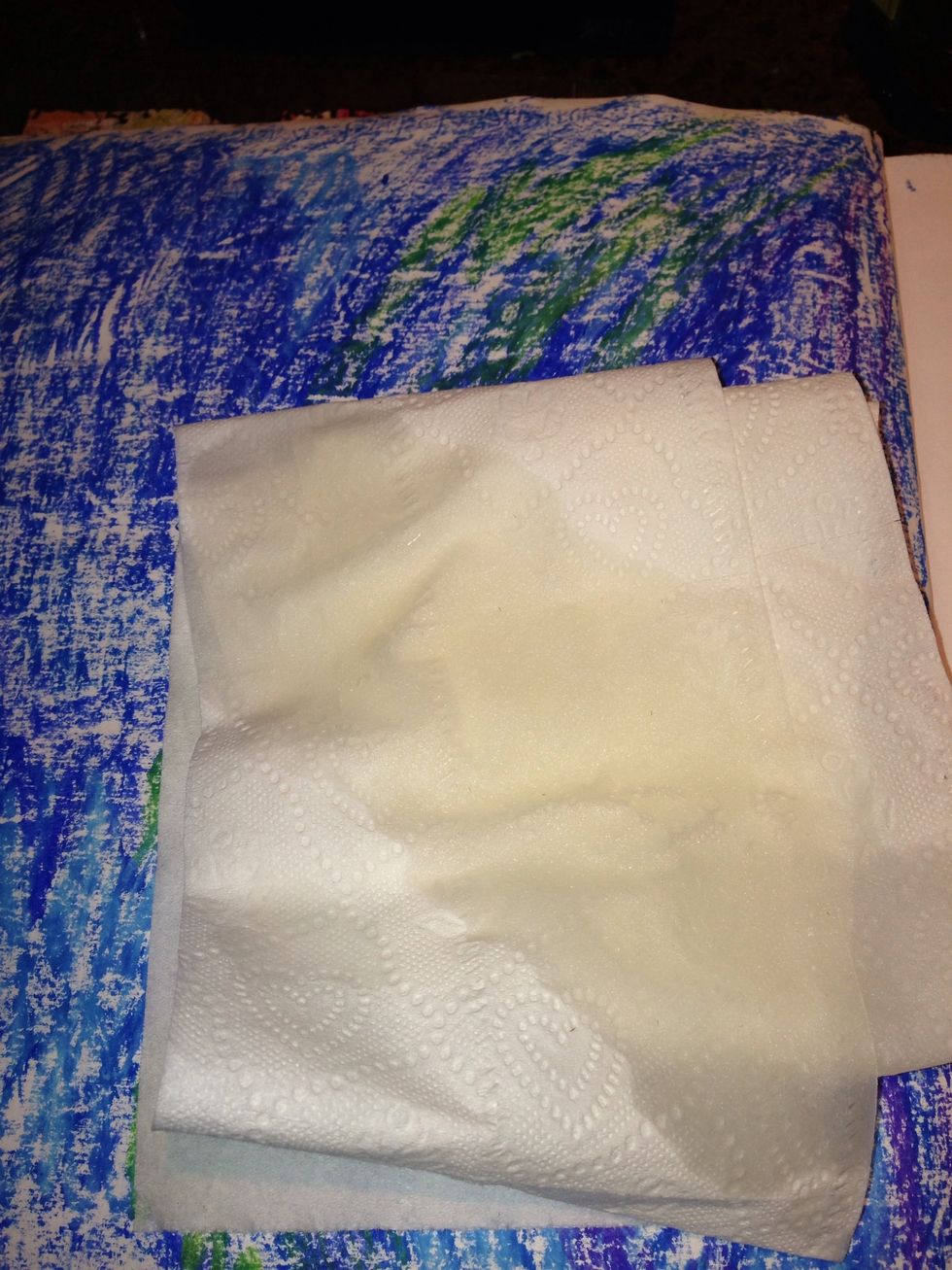 Pour some baby oil on the tissues. Use them to blend the pastel covered journal page. You'll need a small amount of pressure. Circular motions seem to work best.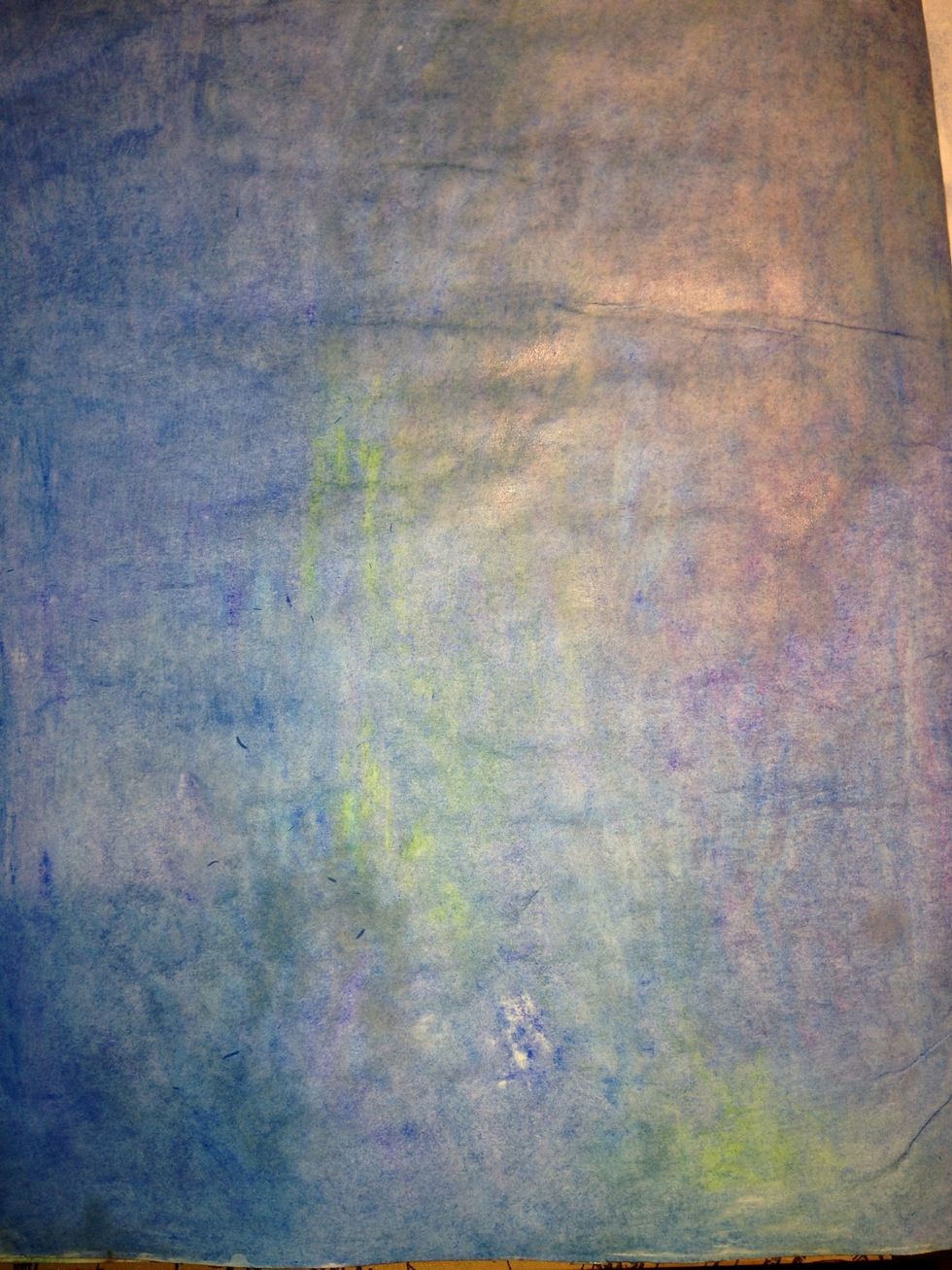 Stop periodically to access. Add more spot color if necessary for interest or variety. Then continue to blend with the baby oil rub.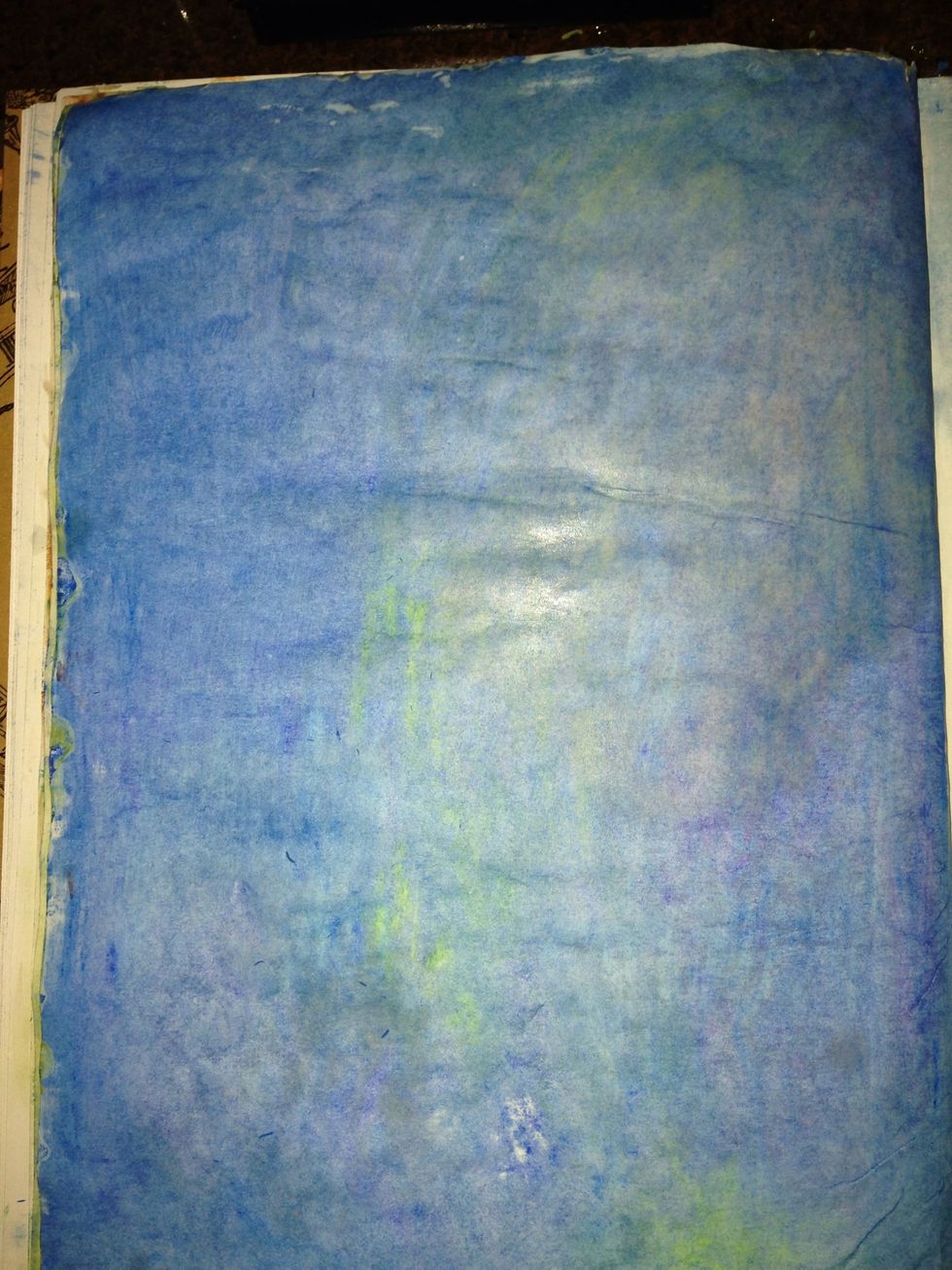 The final is a color field, rich in depth with a vellum-like touch. Ready for any and all mixed media creations. Added bonus: The image would be a good texture layer in a digital collage too!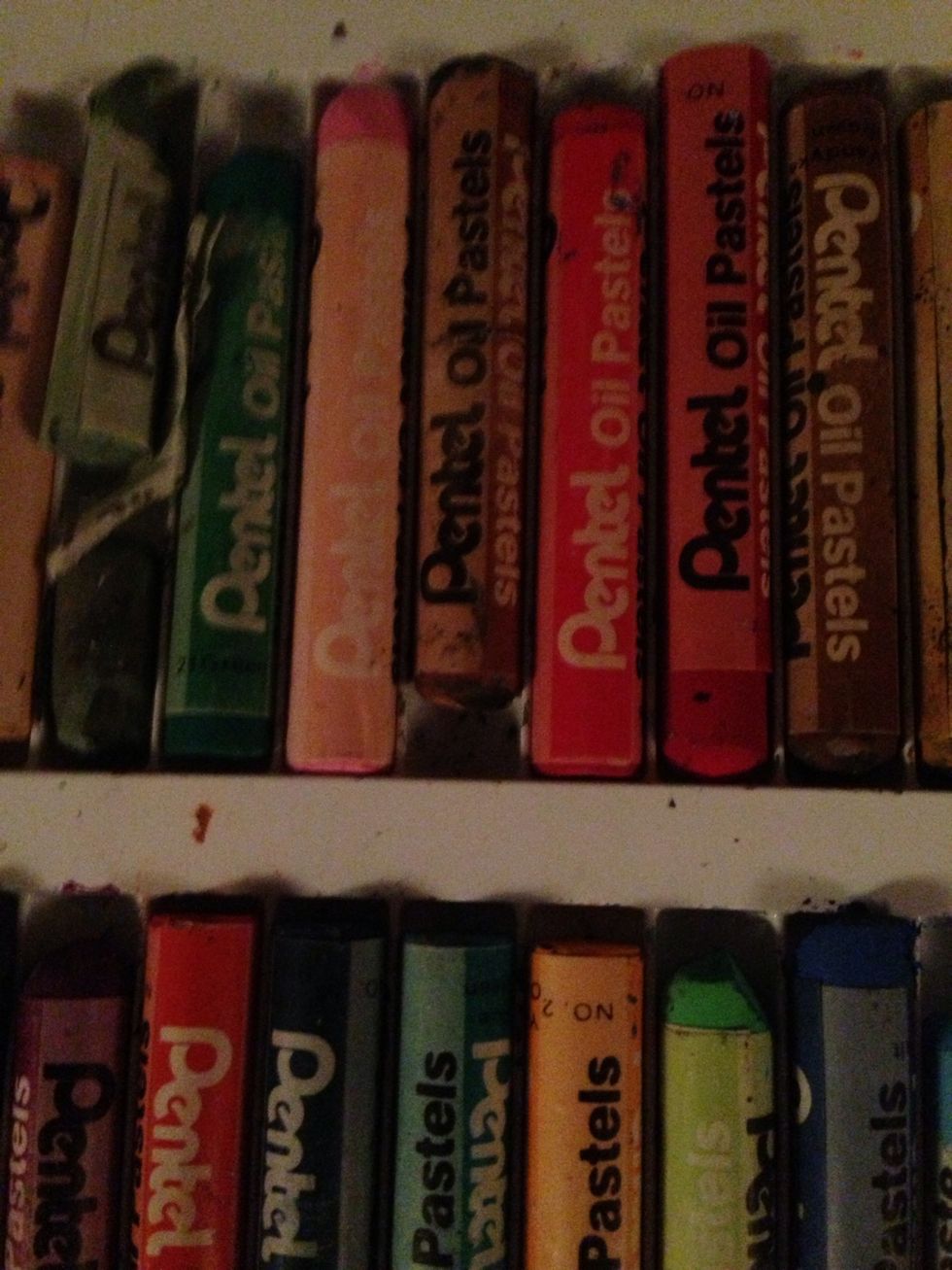 Journal
Oil pastels
Baby oil
Paper towels
Deb Joseph
Art Educator Extraordinaire: HS art + design teacher convinced that art transforms and design matters.