Fresh, raw coconut is delicious, and much more flavorful than the pre-packaged stuff that's loaded with sugar. Although it can be intimidating, it's pretty easy once you know how.
30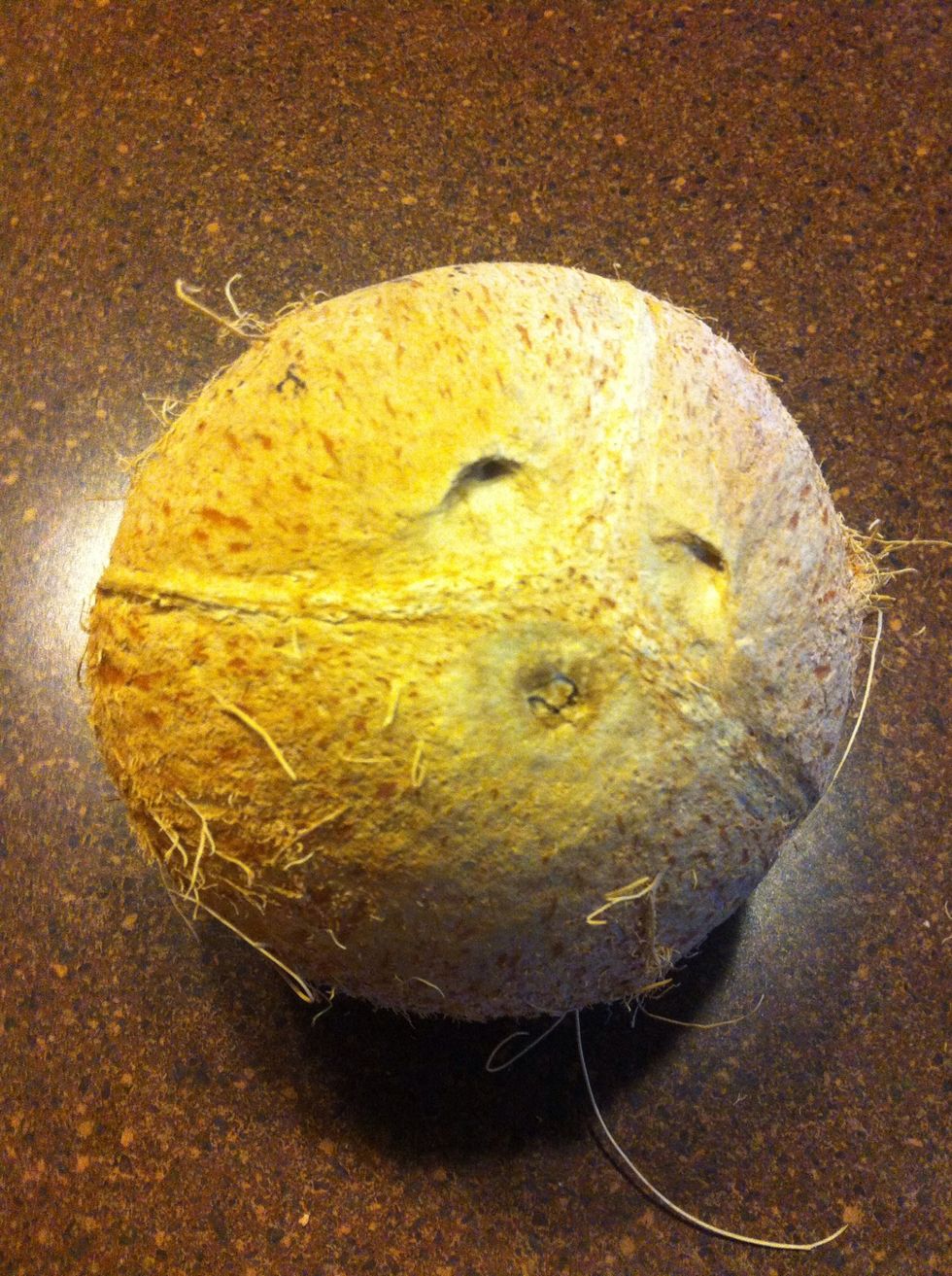 First, find the softest of the three spots on the bottom of the coconut.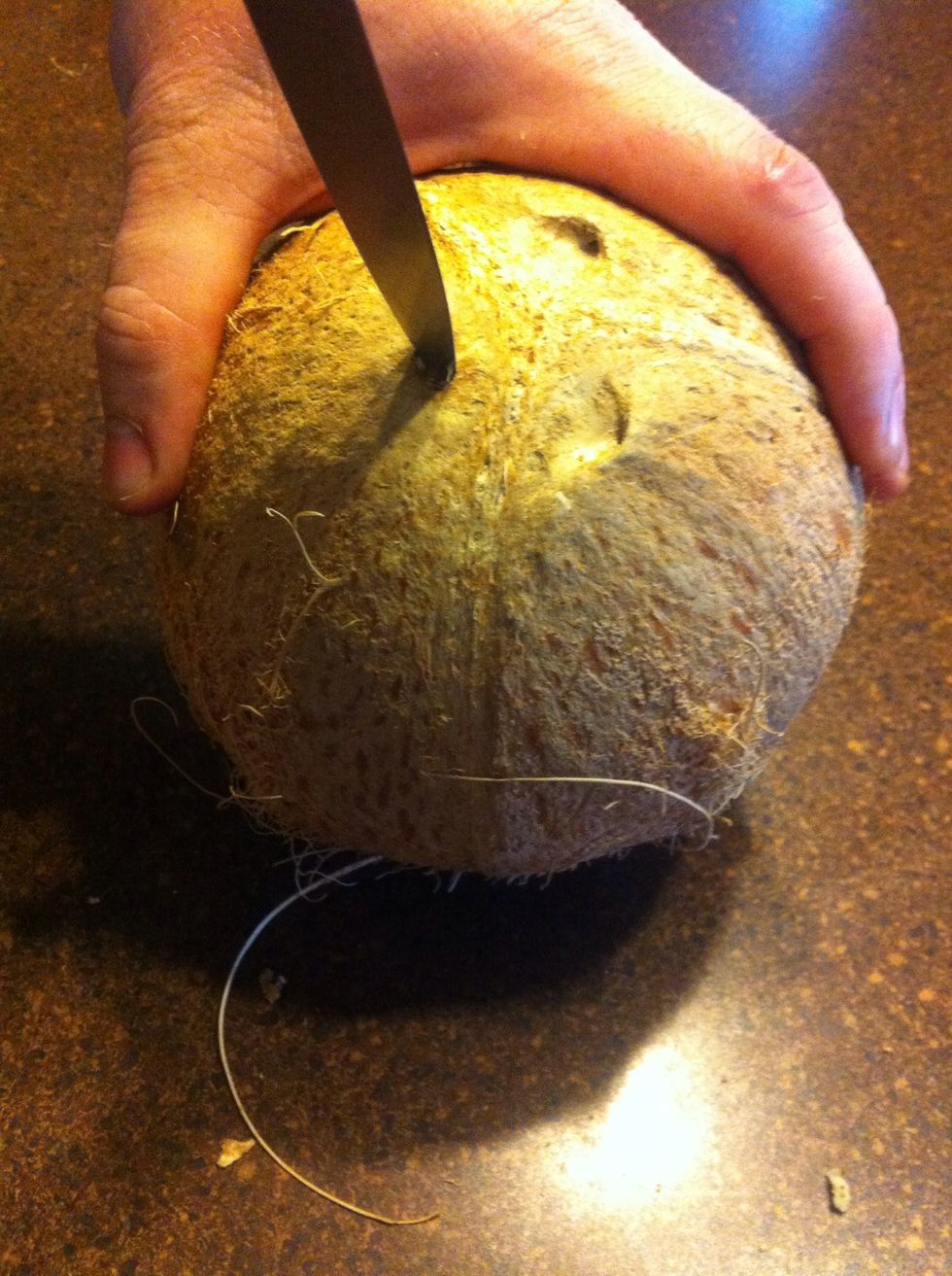 Using a paring knife, gently punch a hole all the way into the coconut.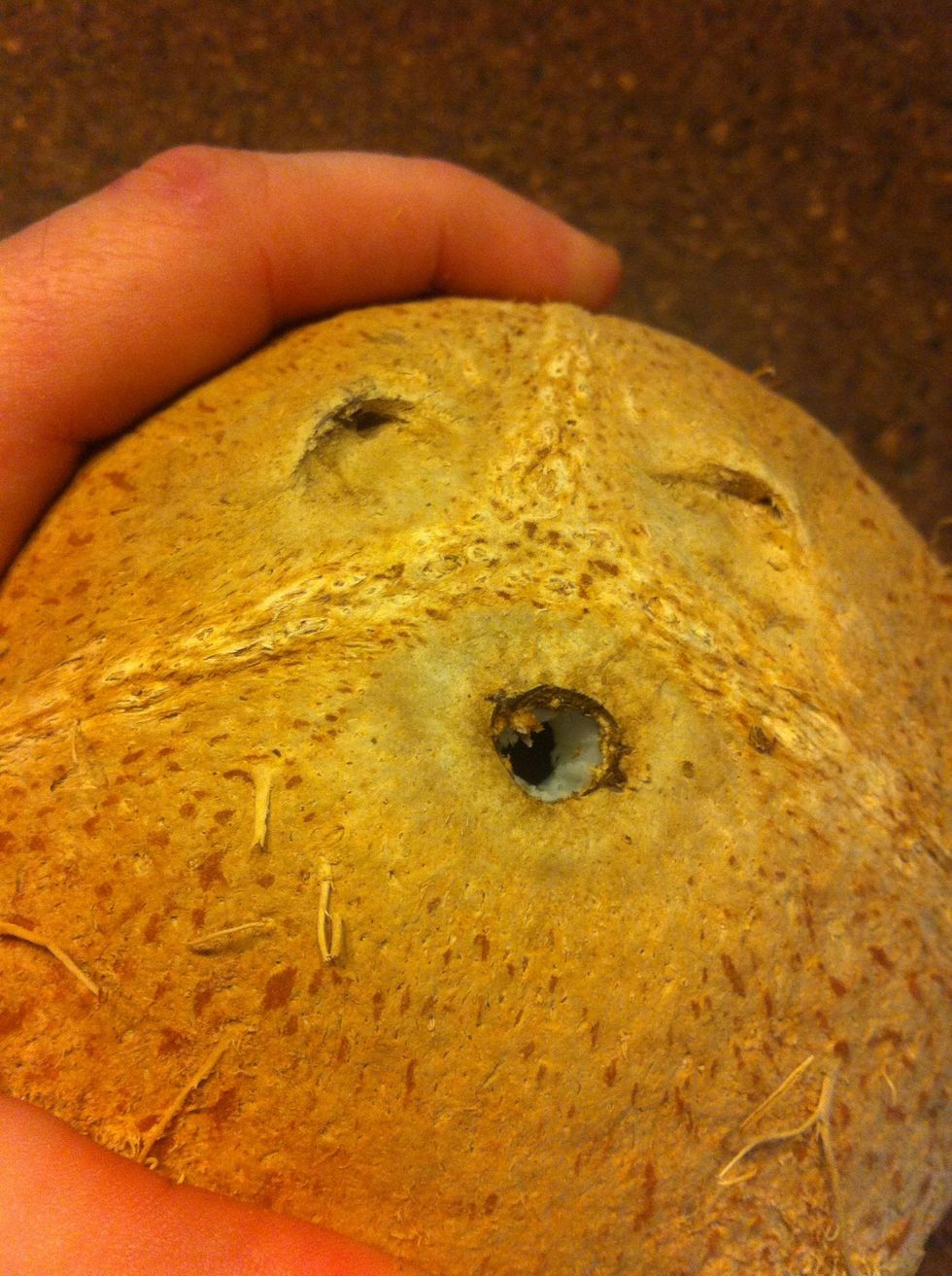 You should be able to see all the way through the shell and flesh.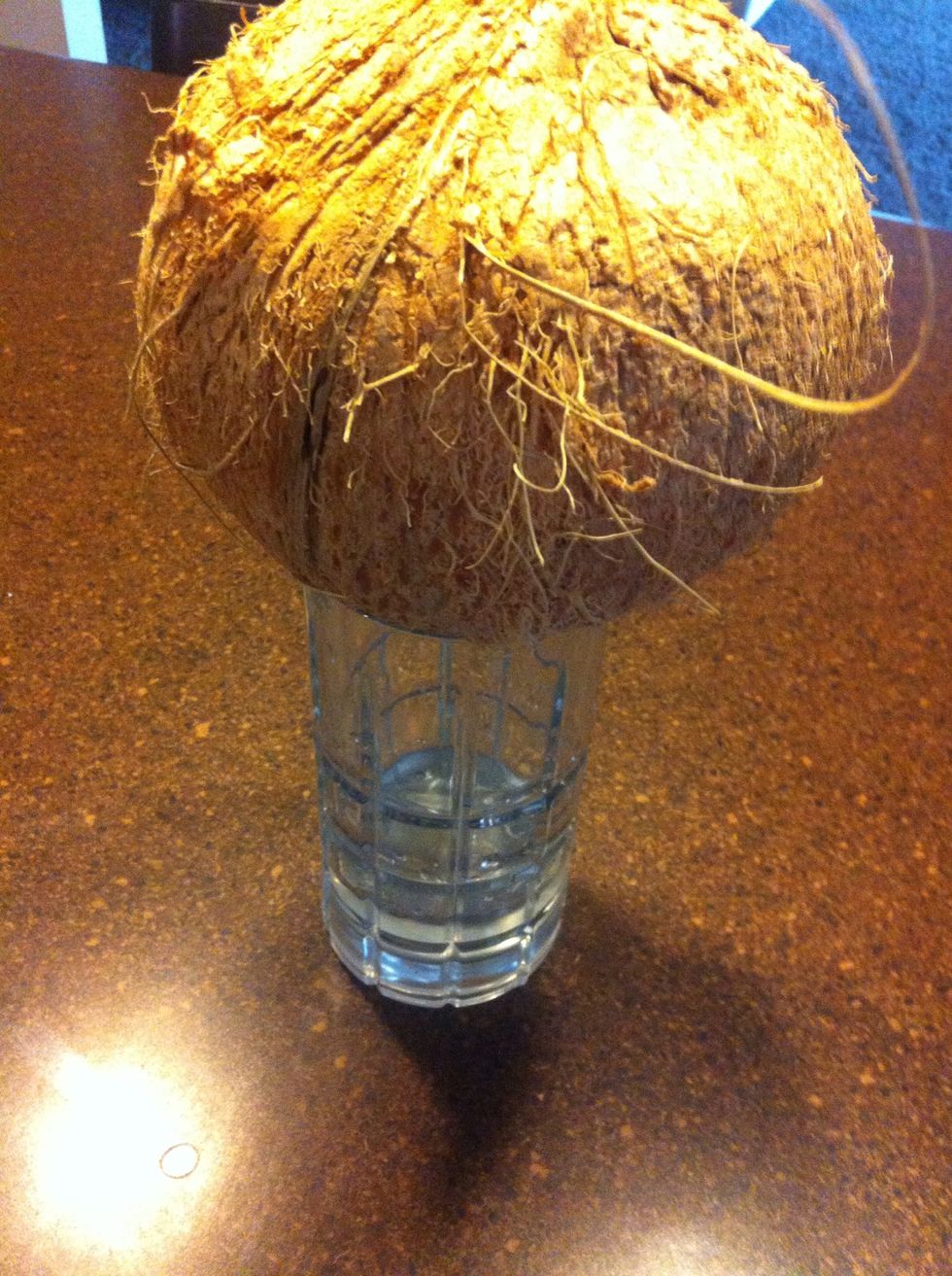 Turn the coconut upside down over a tall glass to drain the coconut water. Save the coconut water for a recipe, or drink it straight o over ice, it's packed with nutrients and hydrates your body.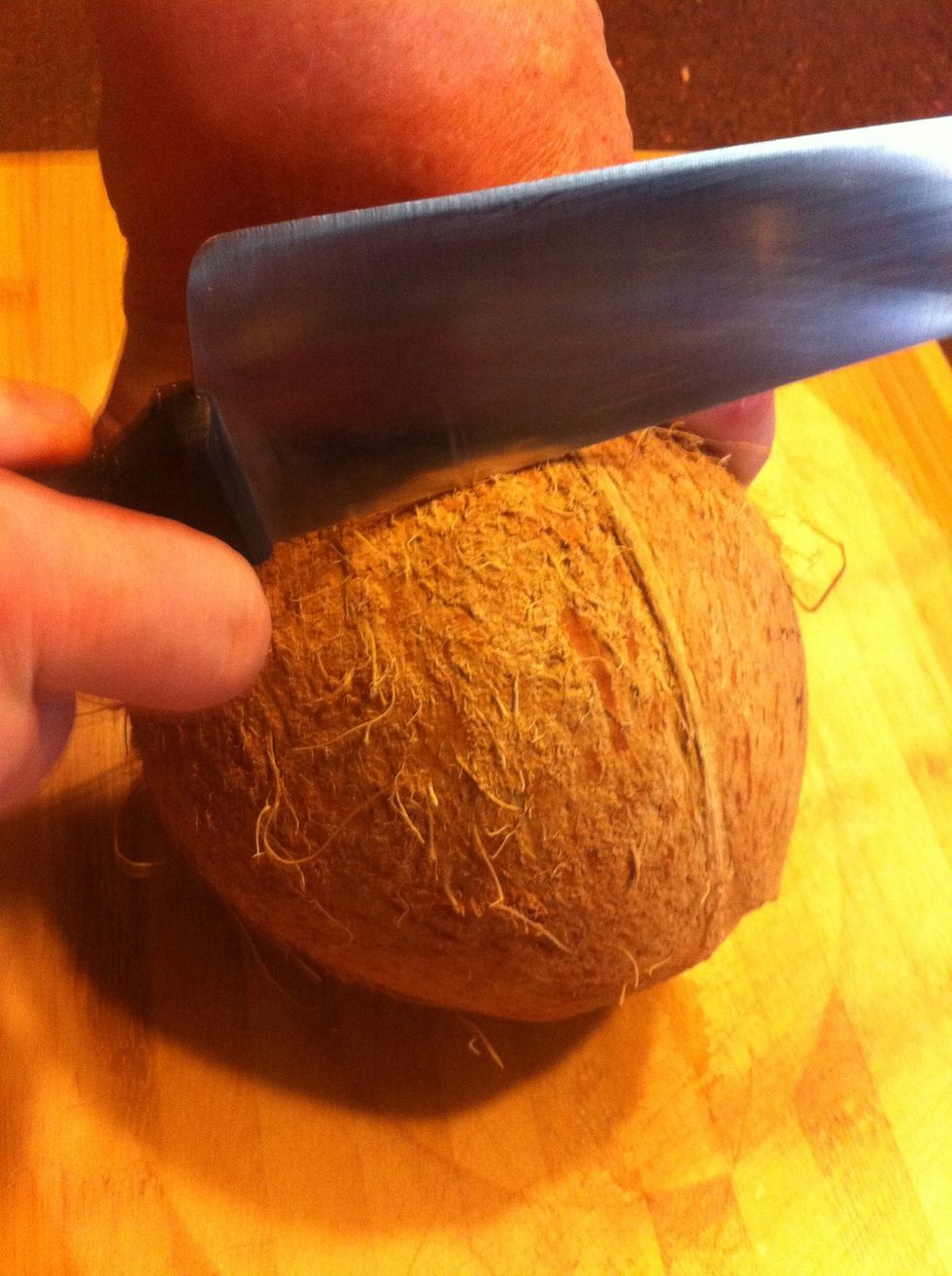 Once the water is drained, using the BACK of a chef's knife, firmly tap all around the coconut in a circle.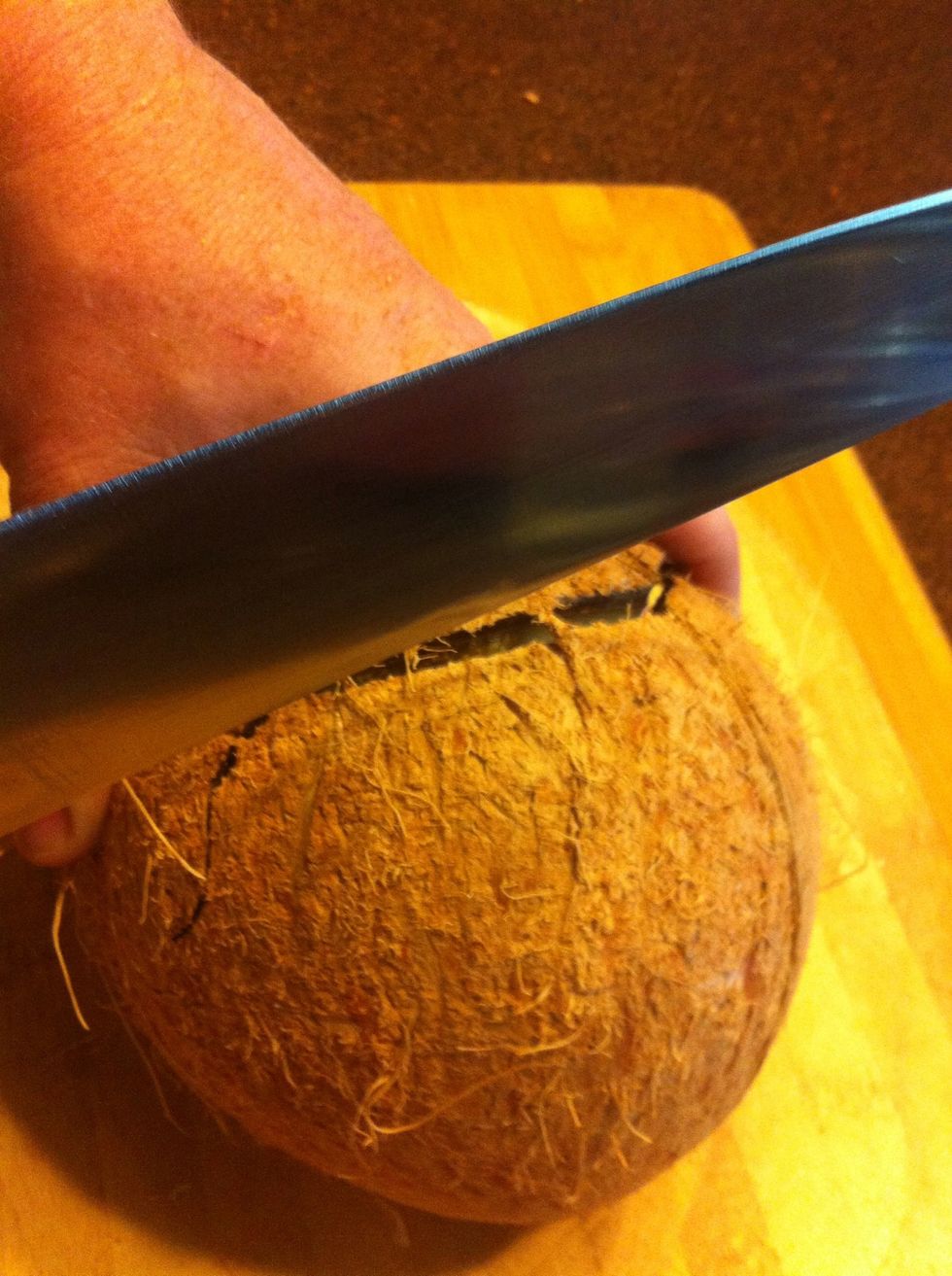 Keep tapping, using quite a bit of force, until the coconut breaks open.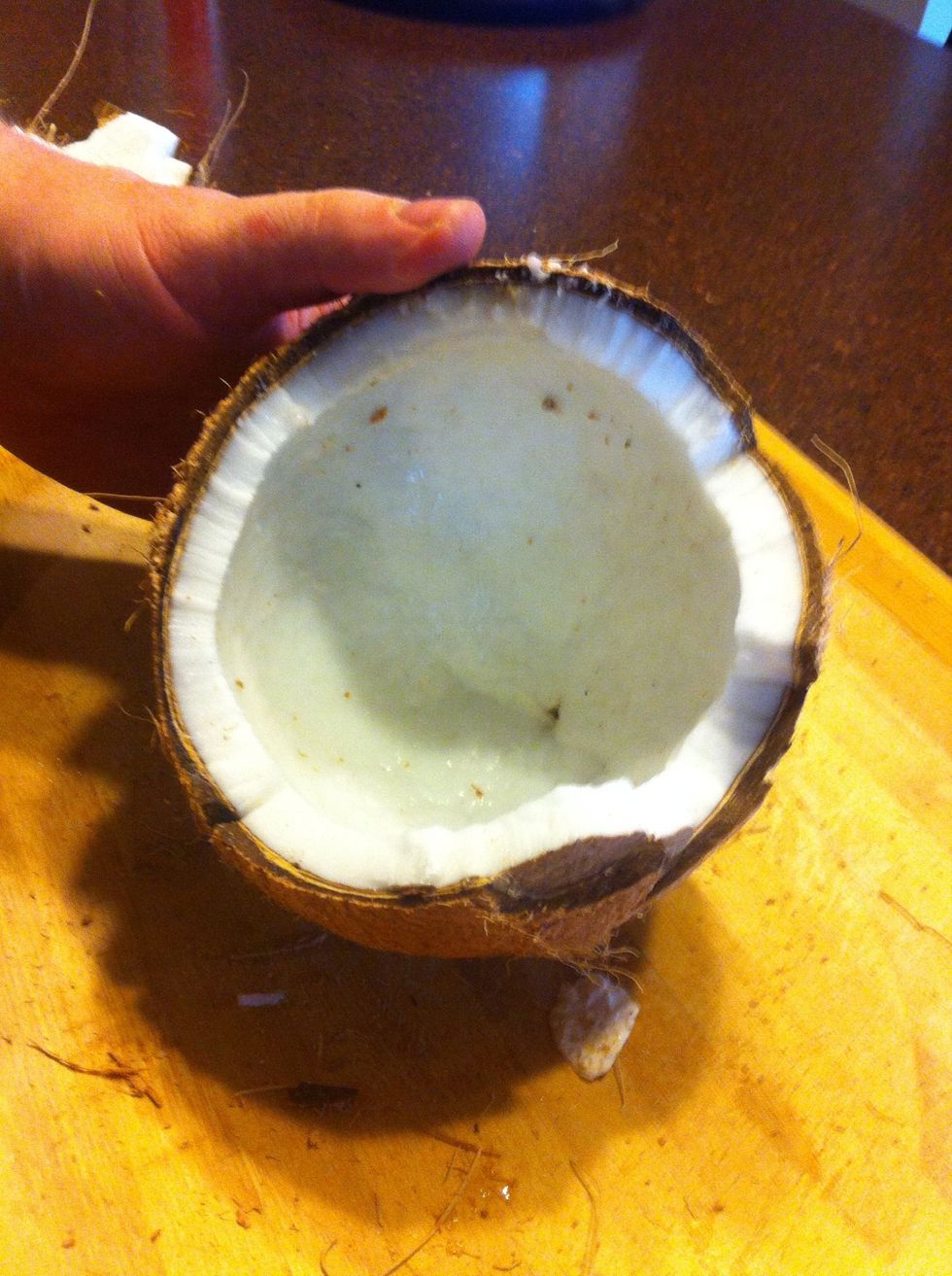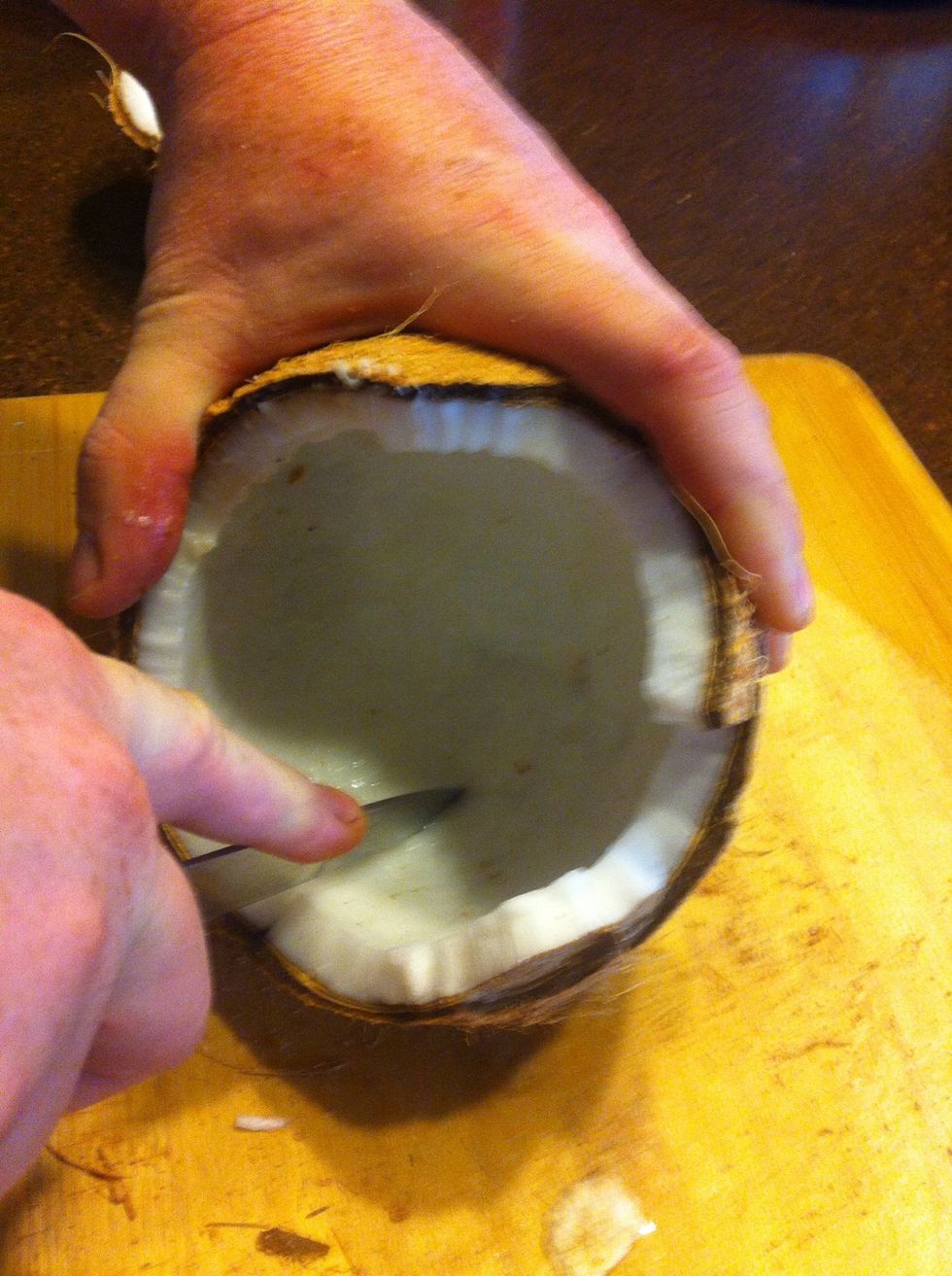 Using a paring knife, score the coconut flesh into wedges.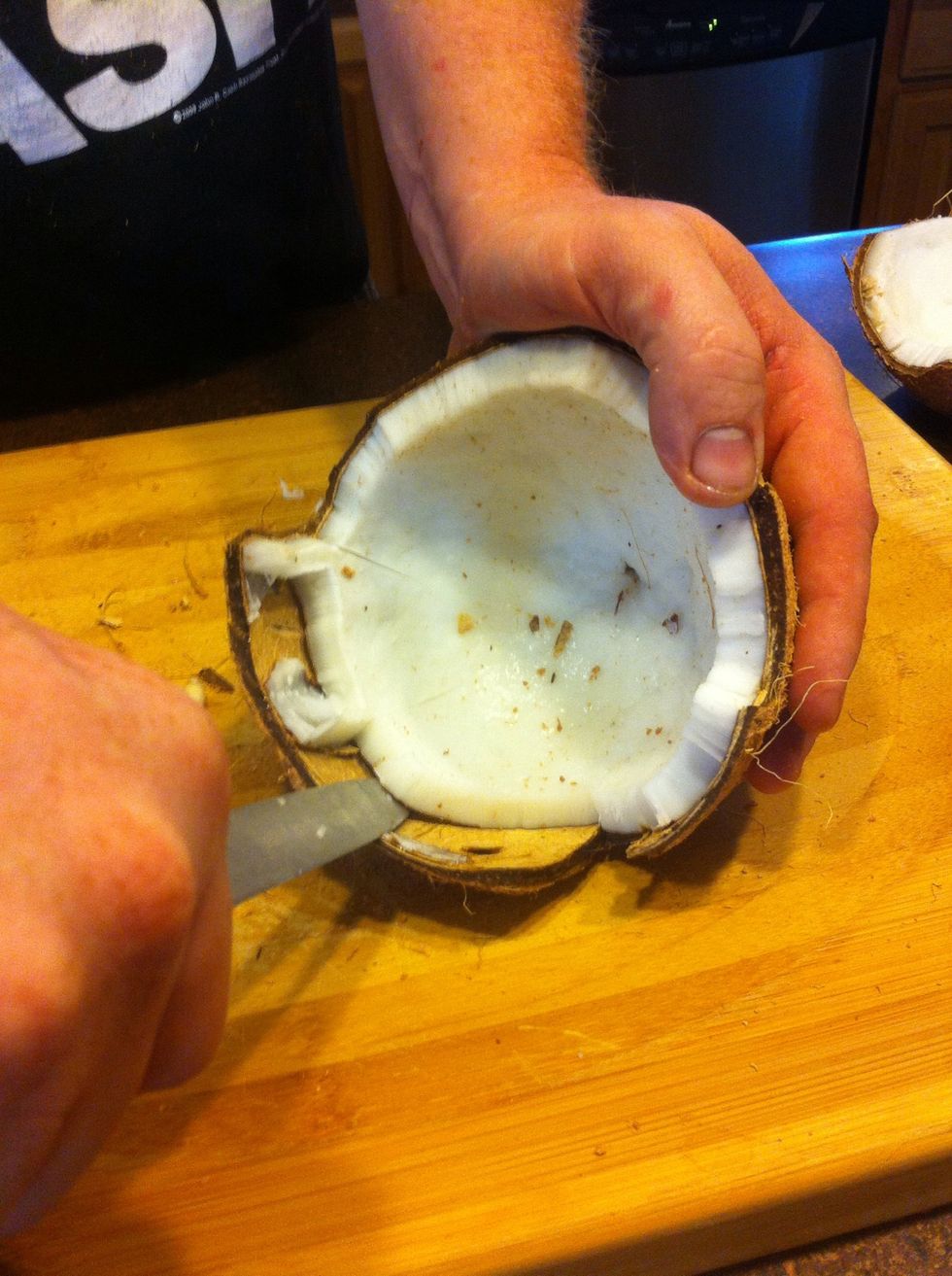 Carefully slip the knife in between the shell and the flesh. The flesh should pop right out, although you may have to use a little force, working the knife back and forth for leverage.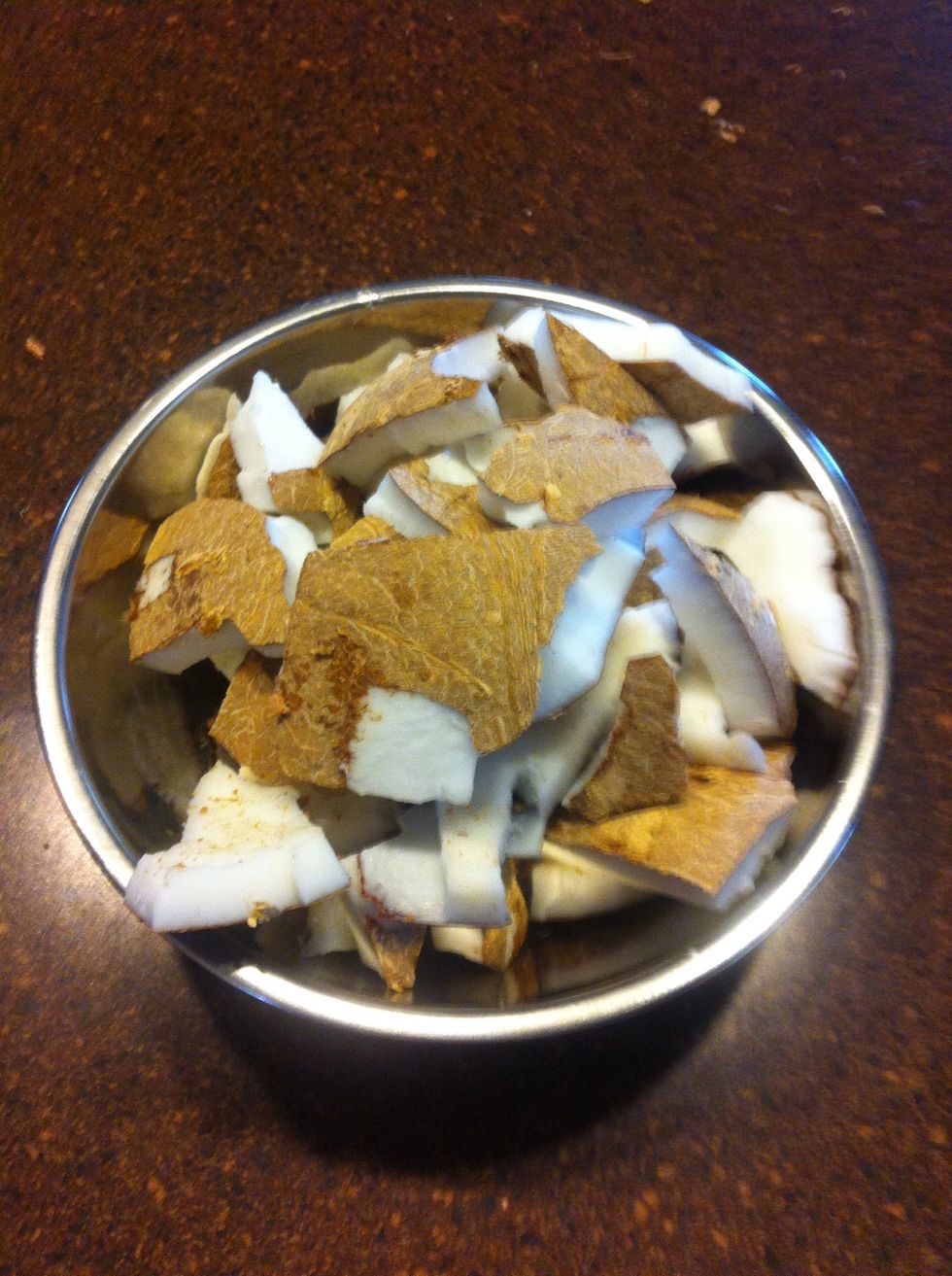 Once you've got all the flesh out of the shell, you'll need to get the rest of the husk off.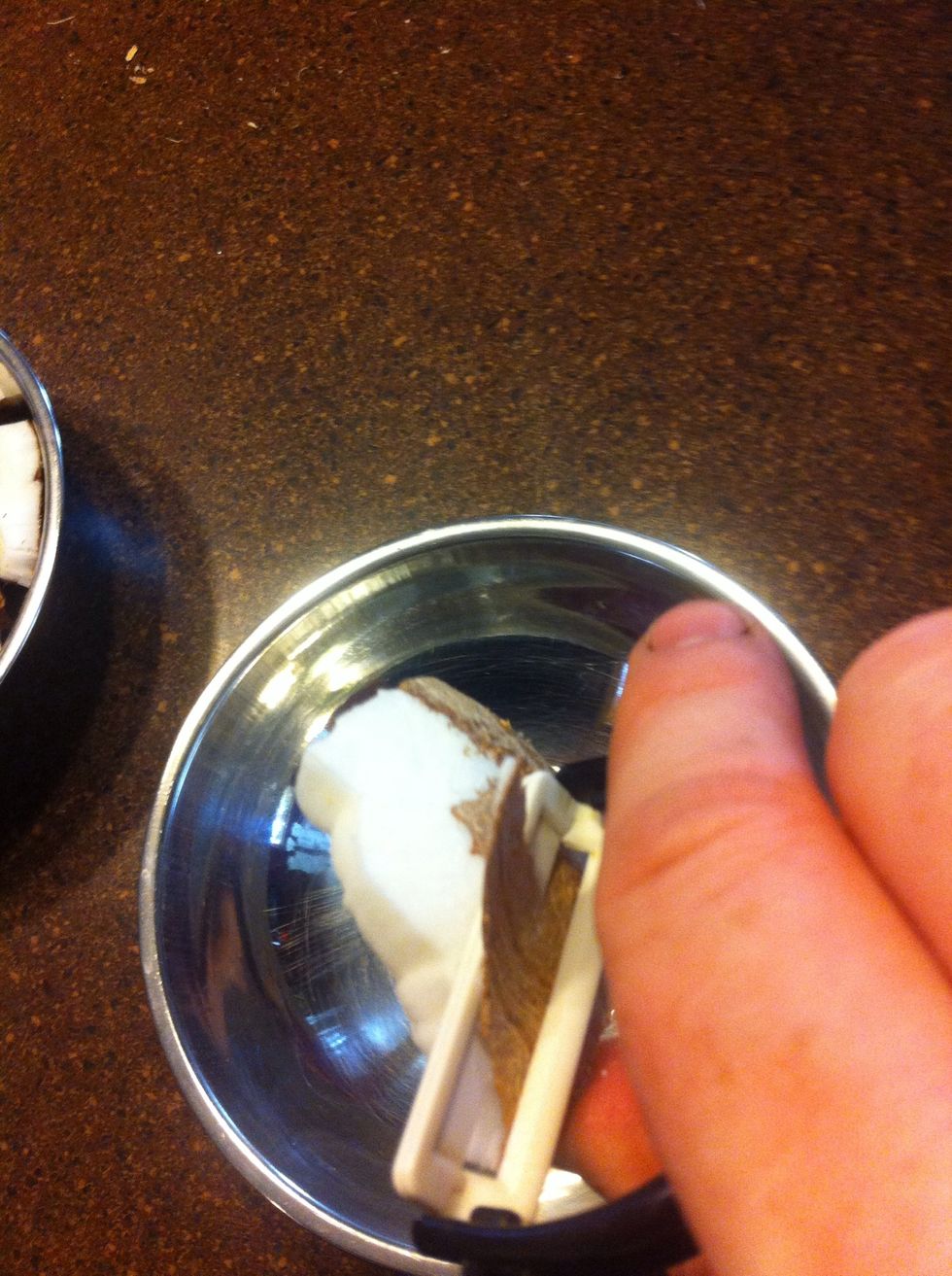 Using a vegetable peeler, scrape off the rest of the husk.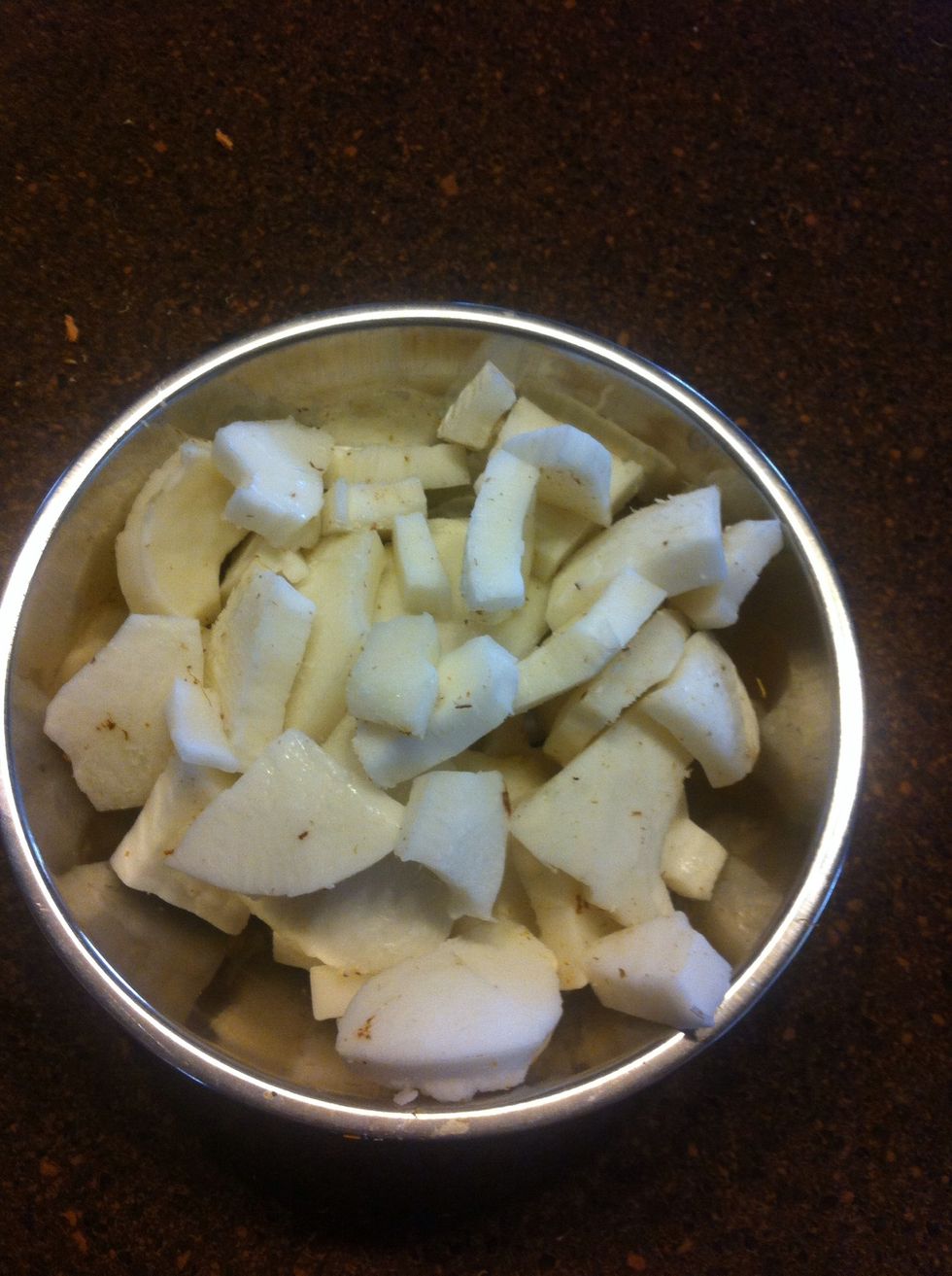 The coconut can Now be grated for use in recipes, added to smoothies, frozen for later use, or blended with a little warm water to make coconut milk.
1.0 Fresh coconut
Large chef's knife or cleaver
Vegetable peeler