First start out with your feet in a T position. And your arms in an L position.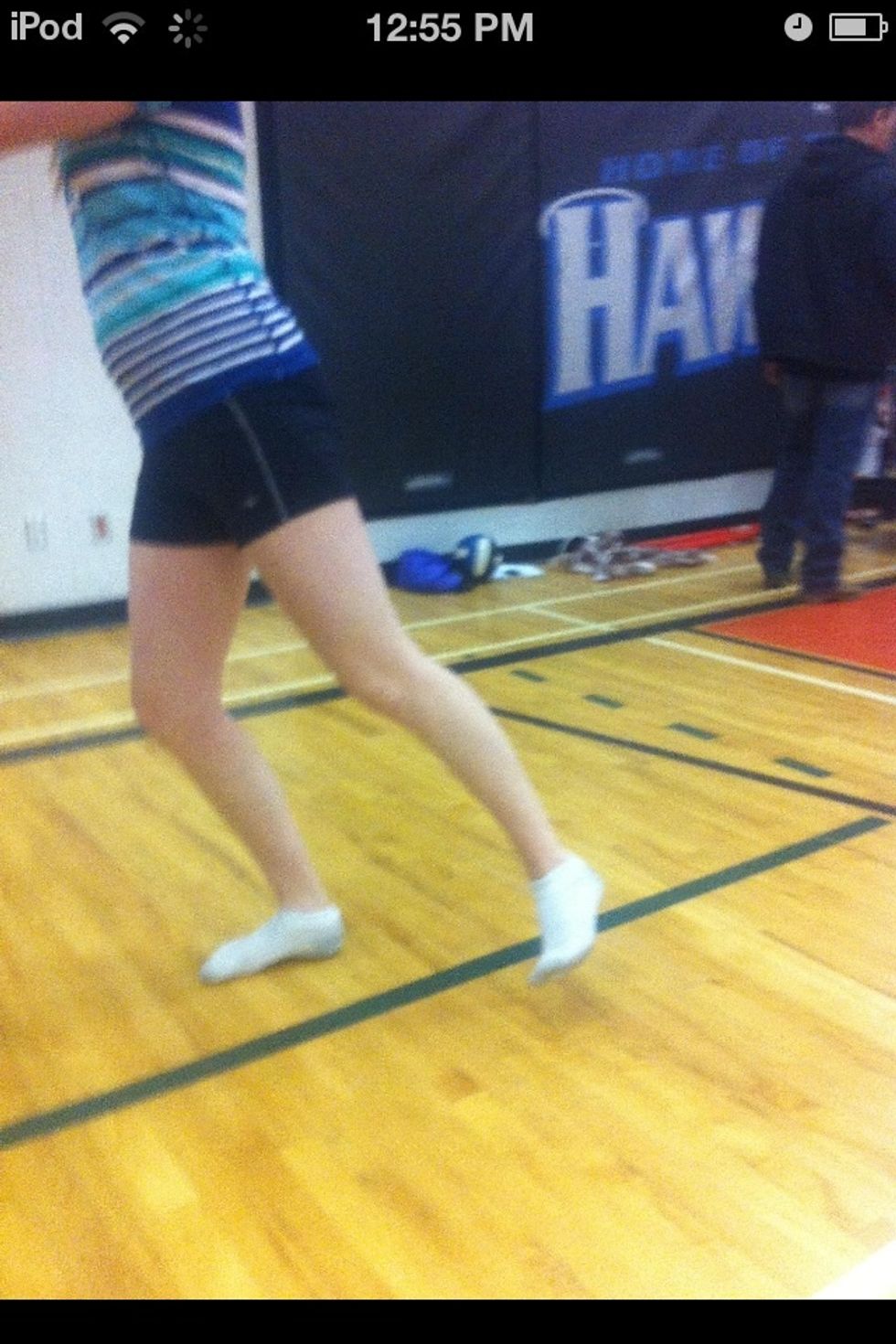 Now push off with your right leg with your knee bent. Have your arms in the L position. As well your back leg should be straight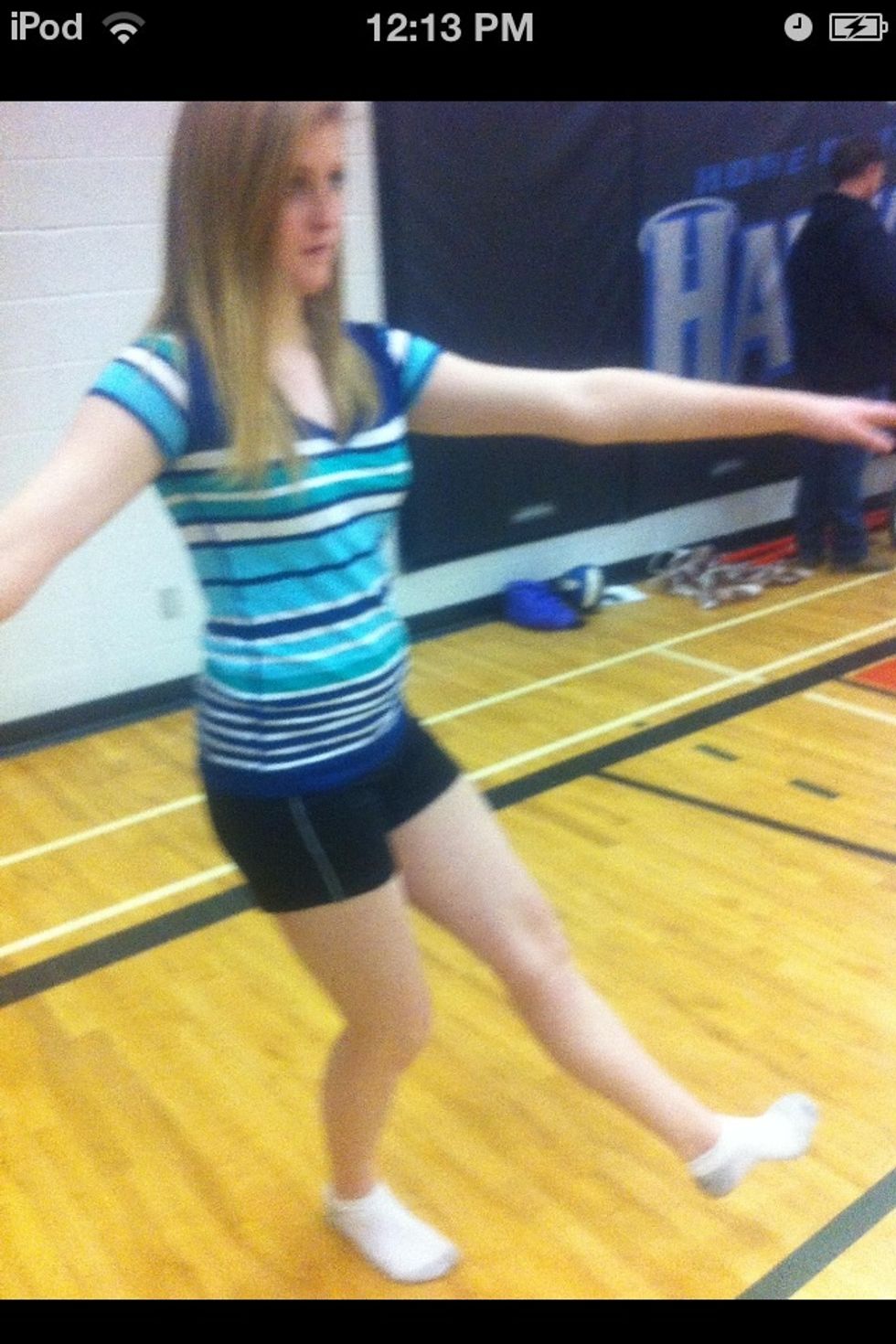 Now pivot backwards leaving your arms and legs in the same position but now your back leg will be in the front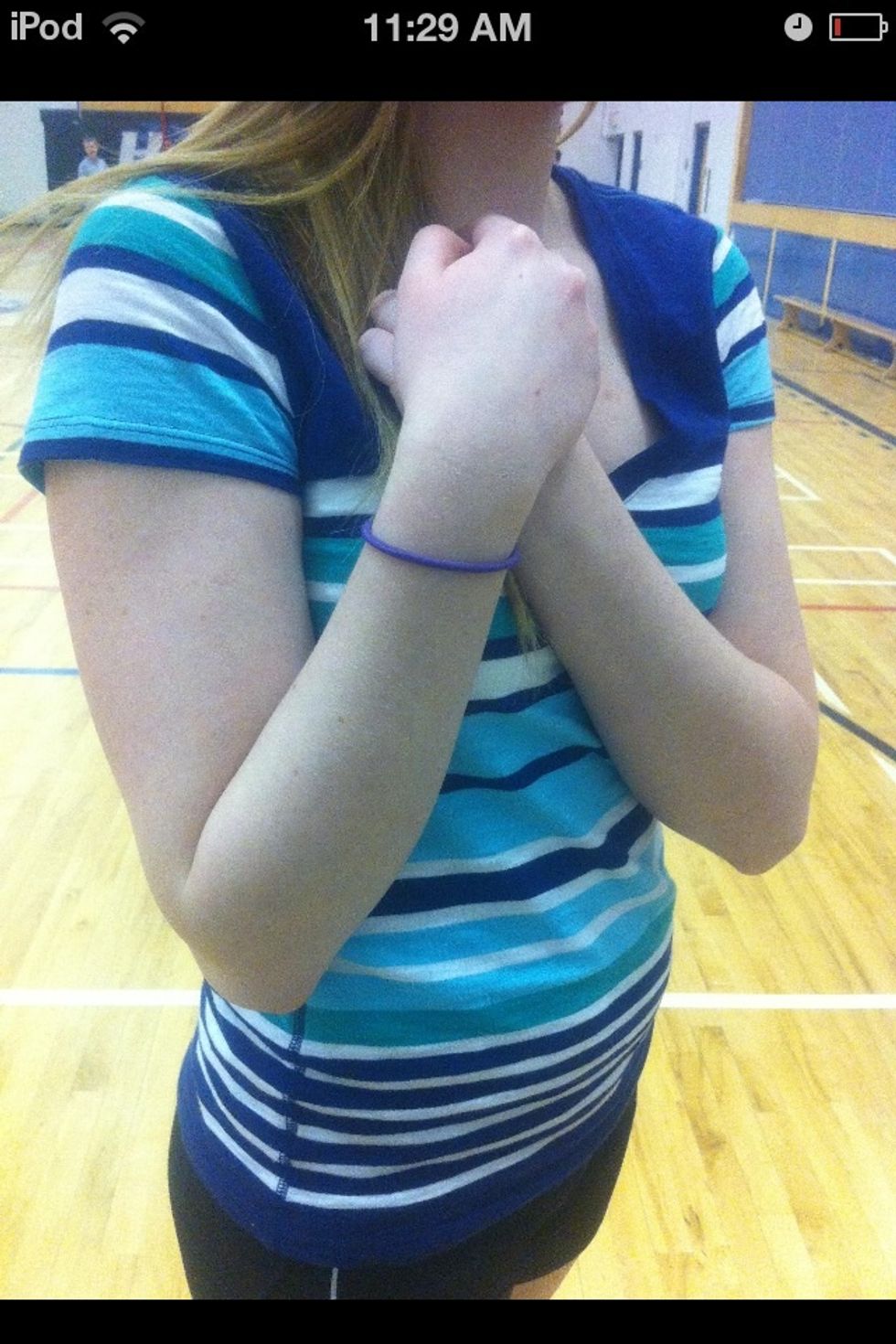 Now bring your arms in folded by your shoulder.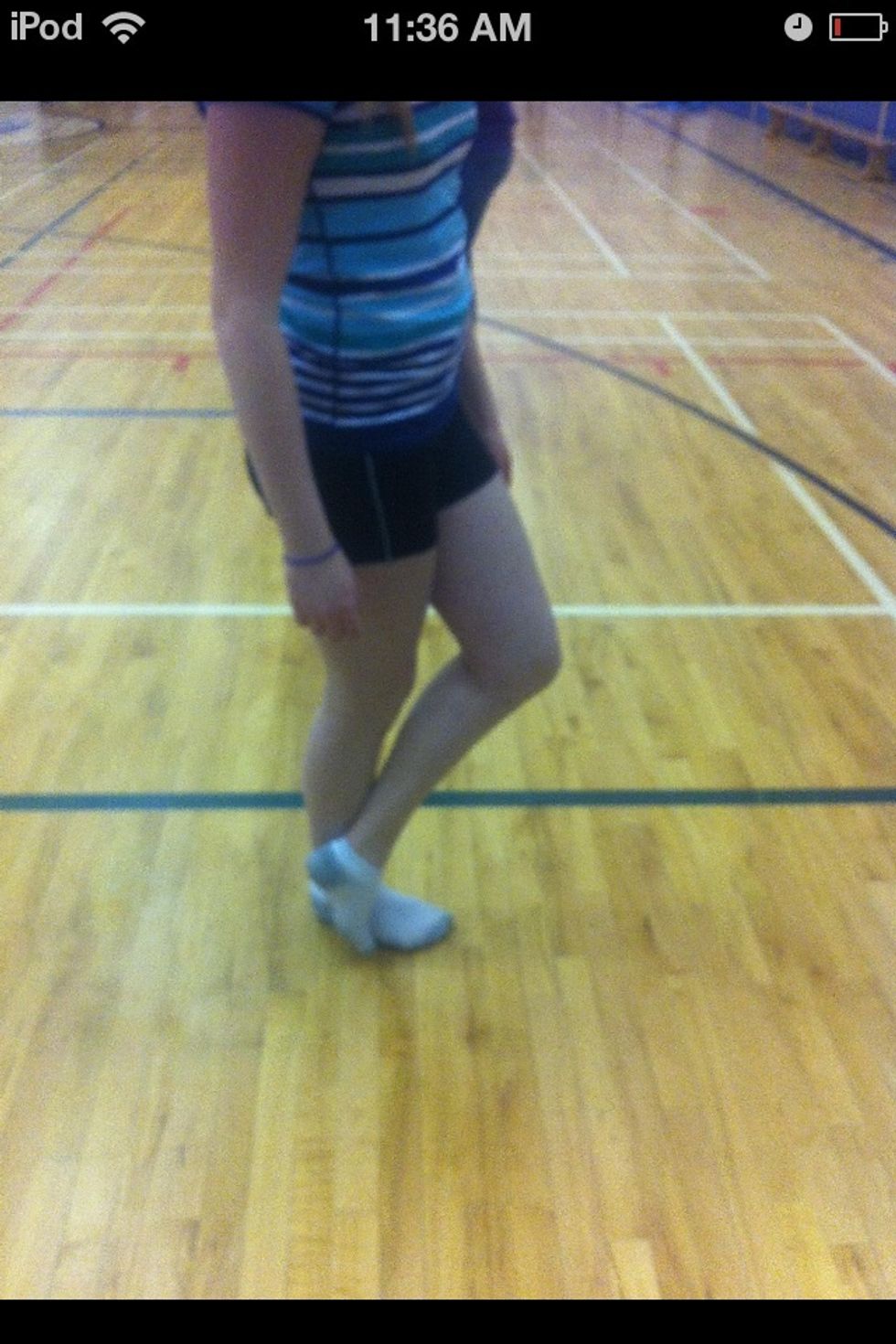 And your feet are now together with your left foot pointing down as well as your knee should be bent a bit . With this step you will push off the ground and you should spin in the air.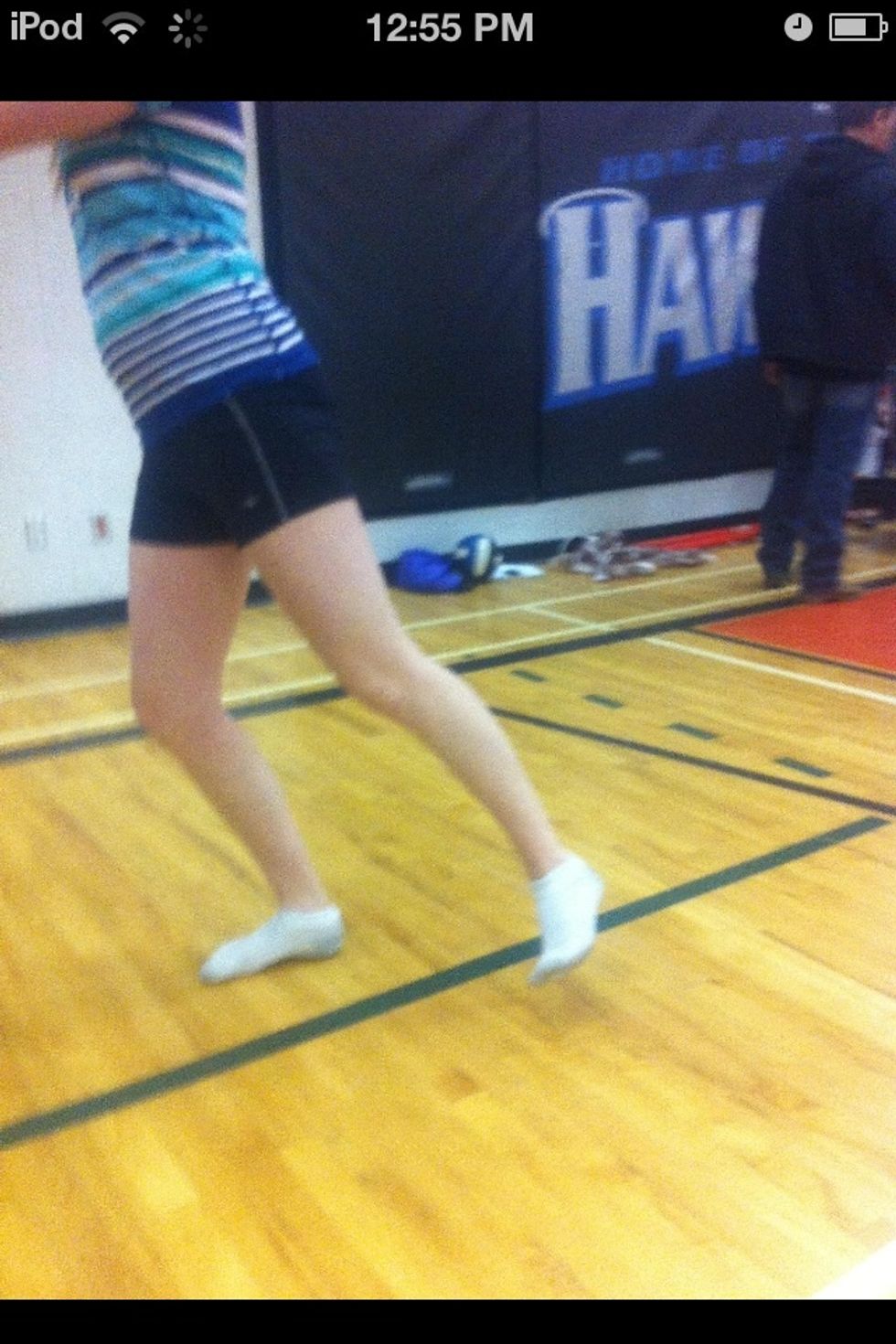 When you reach the ground you will land in this position Your arms will be in an L position and your knees should be bent.
This is the L position that your arms should be in
To warm up for this skill you should do many cross overs in a circle along with pivoting. Go 3 cross overs and then pivot back to front with your arms in L position.
Make sure to keep your legs bent no matter what and your arms straight.