Precisely Fast Forward & Rewind iPhone Videos
535
I talked to a few friends that didn't know this feature of the iPhone video player. So I figured I'd make this guide for any of you that might not know about it.
It actually explains how to do this in the player. But not everyone reads the fine print. I know I don't always read it. :) And it's kinda hidden by your finger when using the video player.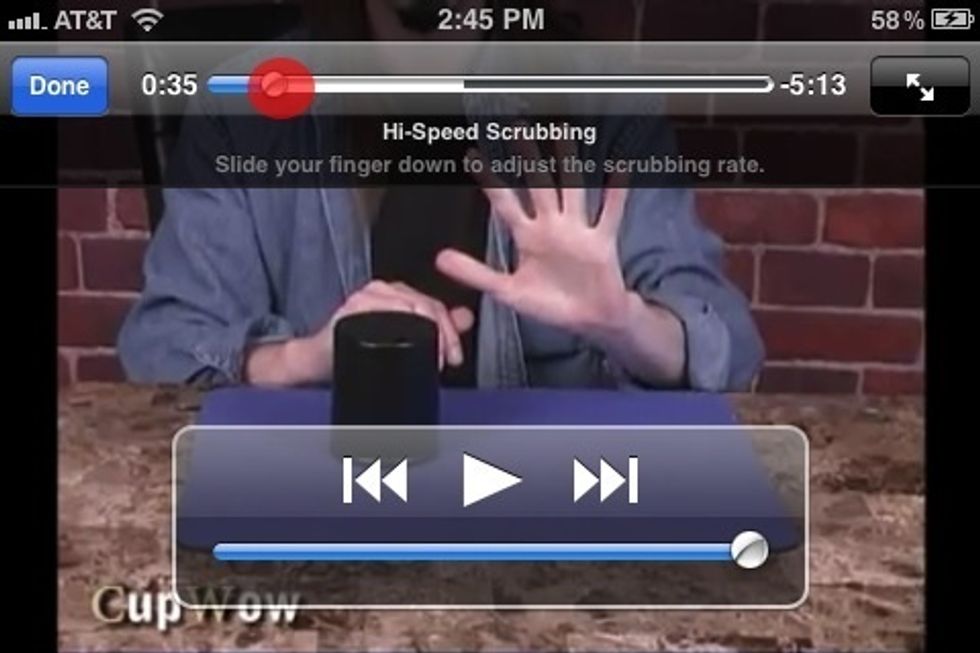 We all know that to fast forward and rewind a video we slide the white ball right to fast forward and left to rewind (red dot indicates finger position). But it's hard to be precise.
It's very hard, if not impossible to just move it one second forward or backwards. In a two minute video the tiniest movement of your finger jumps 10 seconds or more. So here's a better way.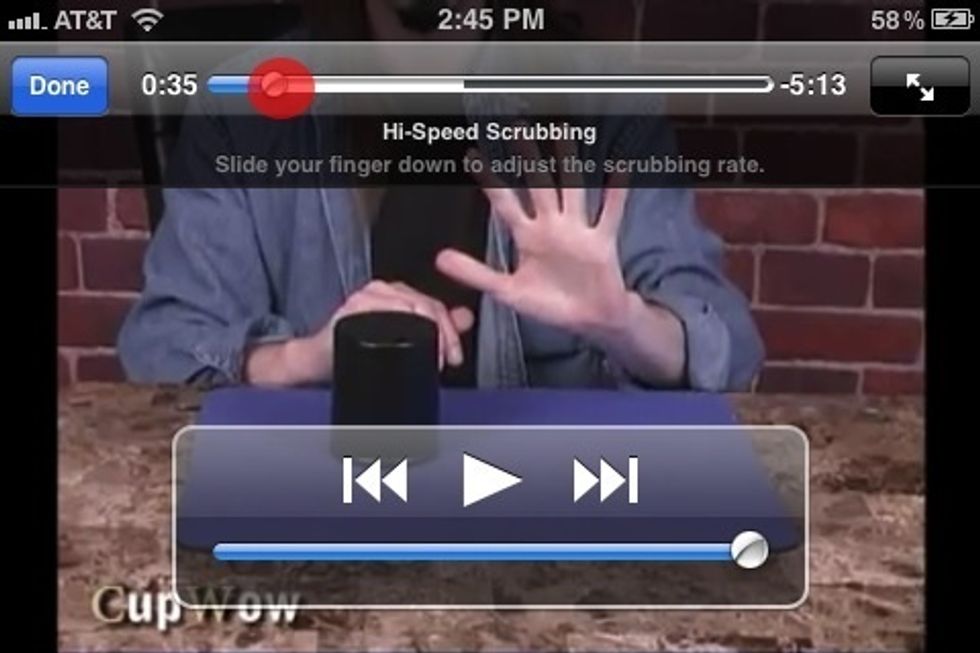 Let's look at this image again. Notice it says, "High Speed Scrubbing" toward the top. Now if you put your finger on the white ball then while keeping your finger on the screen slide your finger down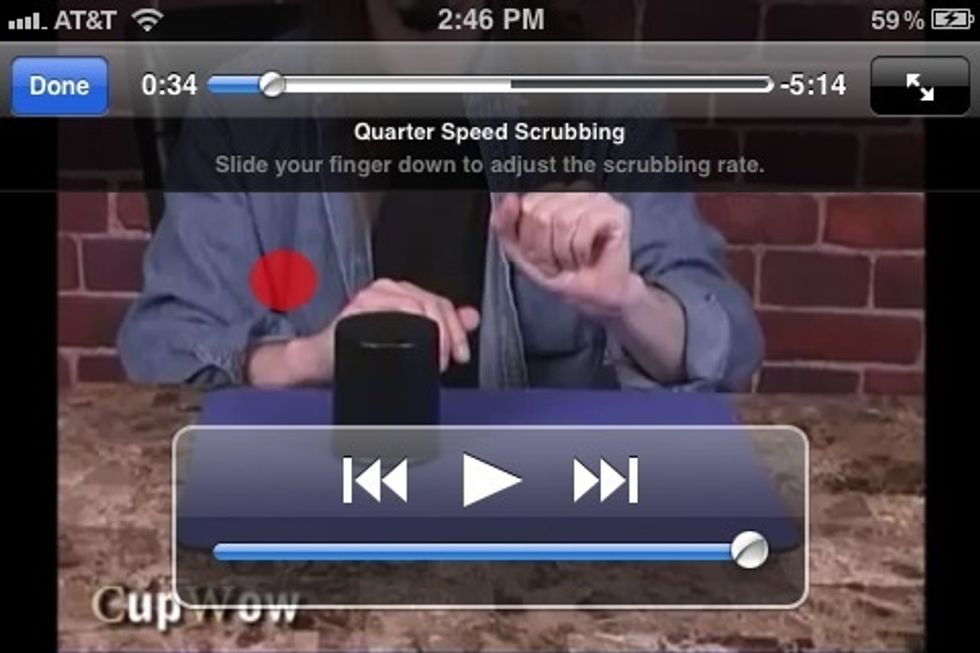 To about 1/3 down. Notice it now says, "Quarter Speed Scrubbing". While here your left and right movement will be a little more precise. I'd estimate movement moves about half the distance.
Slide your finger down more you'll be in "Fine Scrubbing" position. While here you'll be able to fast forward and rewind very precisely. Second to second.
So remember. Start on the white ball, keep your finger on the screen and slide your finger down to change the scrubbing setting.
I hope this is helpful to someone.
The creator of this guide has not included tools
Ron Jaxon
I'm a semi professional magician. Graphic designer. I've been deaf almost 20 years but i can hear now thanks to the cochlear implant I got almost 2 years ago.