Assign homework to your students and get a detailed report of it at any time.
11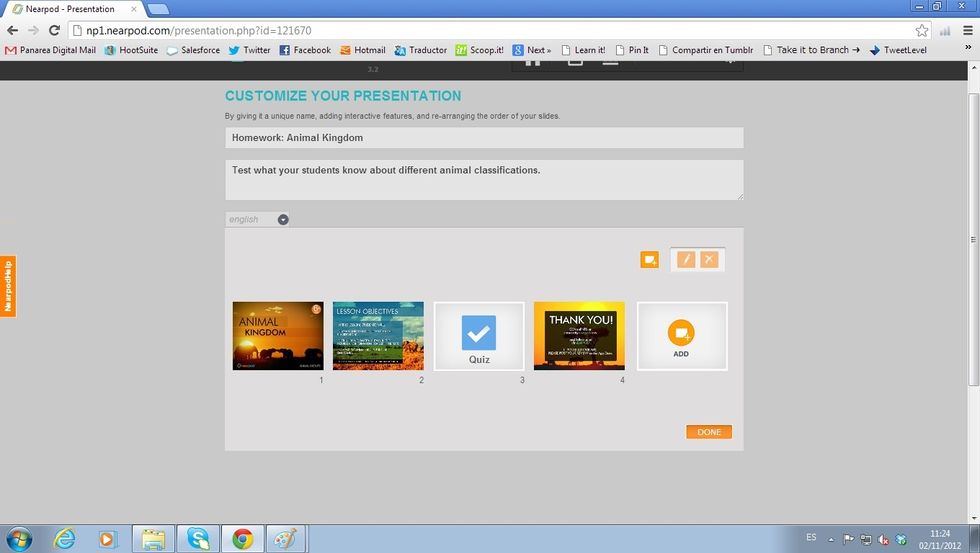 Create an NPP with a Quiz in it. Remember to specify in the title or description box that the NPP is going to be used as homework (to make it easier to find it later when getting the report)
Once ready, select the NPP. When it highlights in blue, press the 'Publish' button (an NPP is published when it appears with a blue check mark on it)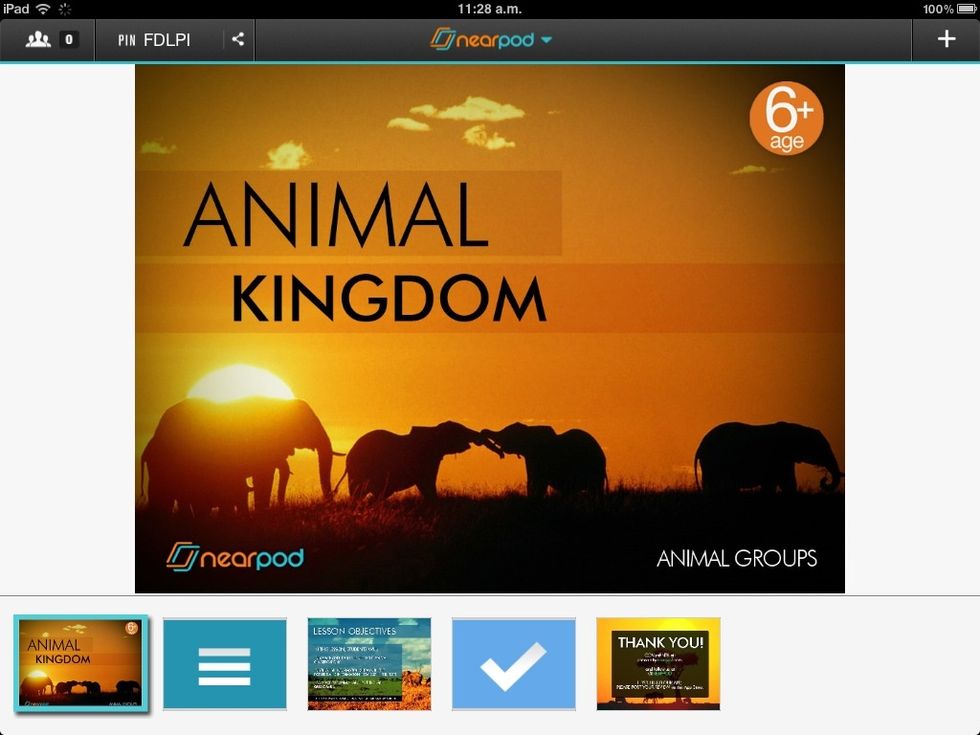 Open the Nearpod app and log in. The newly published NPP will appear on the My Library section. Launch it and add a description to recognize it later.
From the scrubber below, choose the Quiz and share it.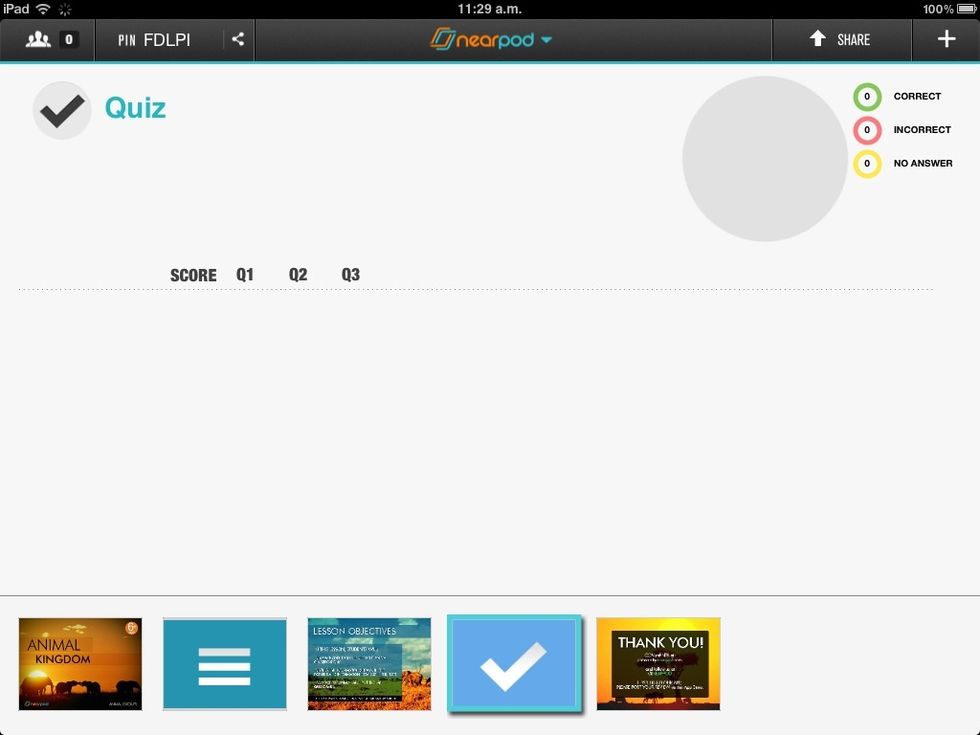 The answers submitted by your students will show up next to their names.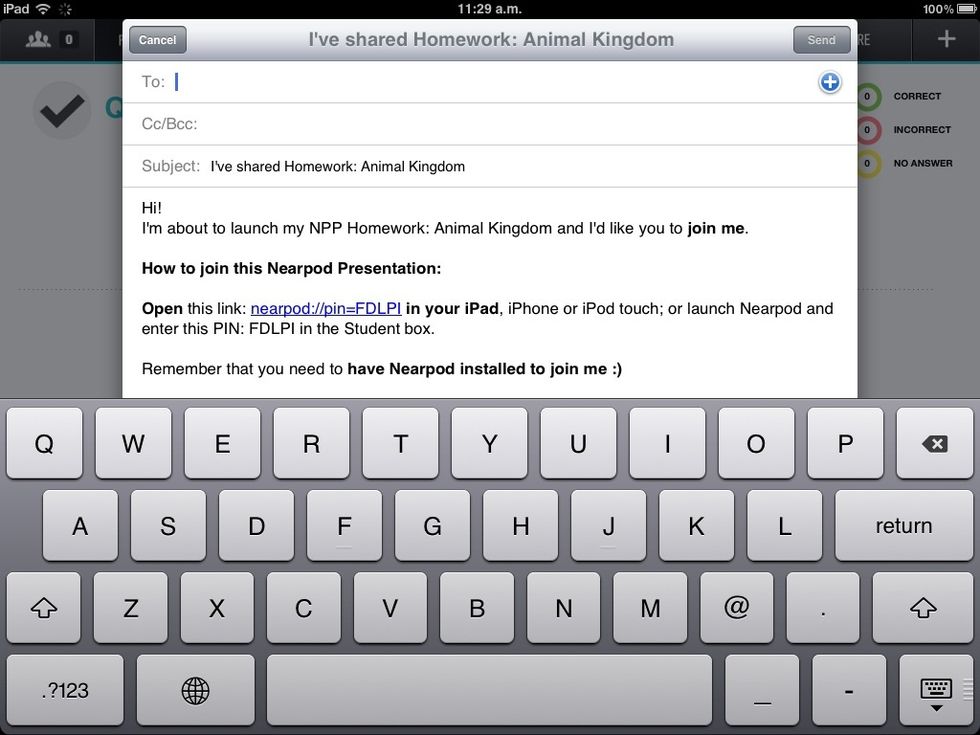 By tapping on the PIN on your screen, you can send it to all of your students by email.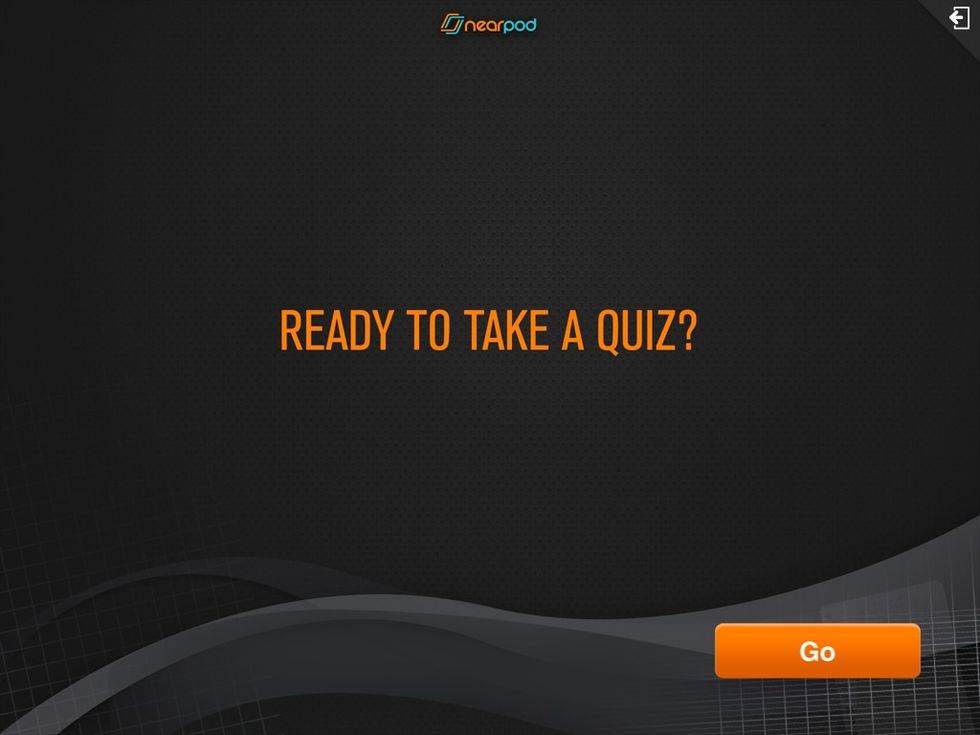 When students go to their email inboxes, they will find a link that will immediately launch the Nearpod app. Once they have signed in, they will be ready to take the quiz!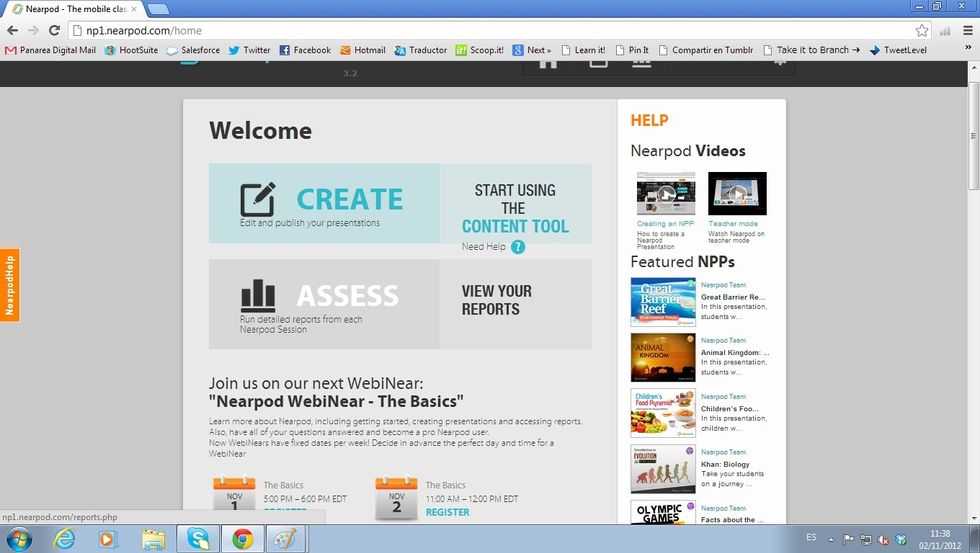 Once all students have submitted their answers, you can go to nearpod.com/login and access the Reporting Tool at any time. Even if students have left the NPP, results are automatically saved.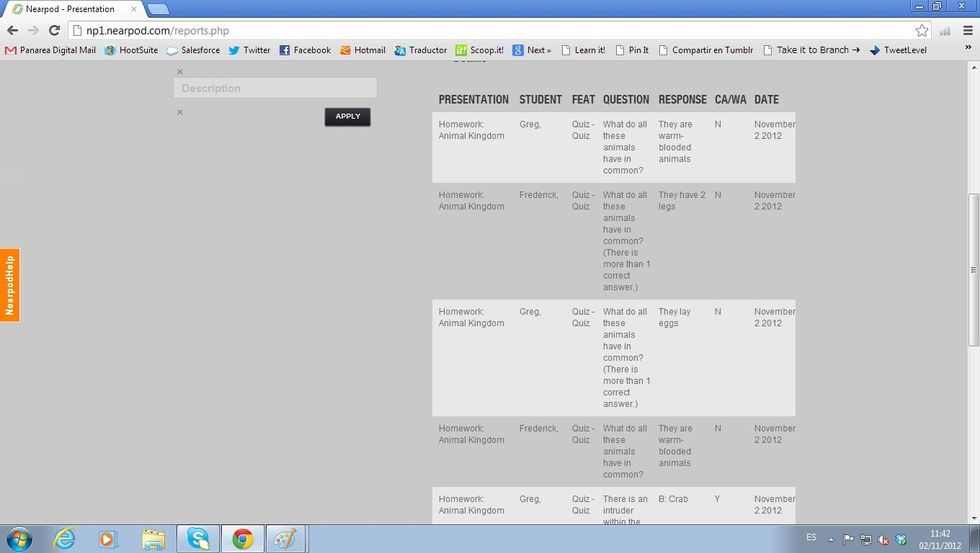 The Nearpod Report will give you detailed information on each student's performance.
1.0 Web browser
1.0 iPad for the teacher
1.0 iPad/iPhone/iPod touch for each student
Nearpod'S Guides
An innovative and interactive classroom tool to create, engage and assess. An all-in-one solution for the 21st century teachers!