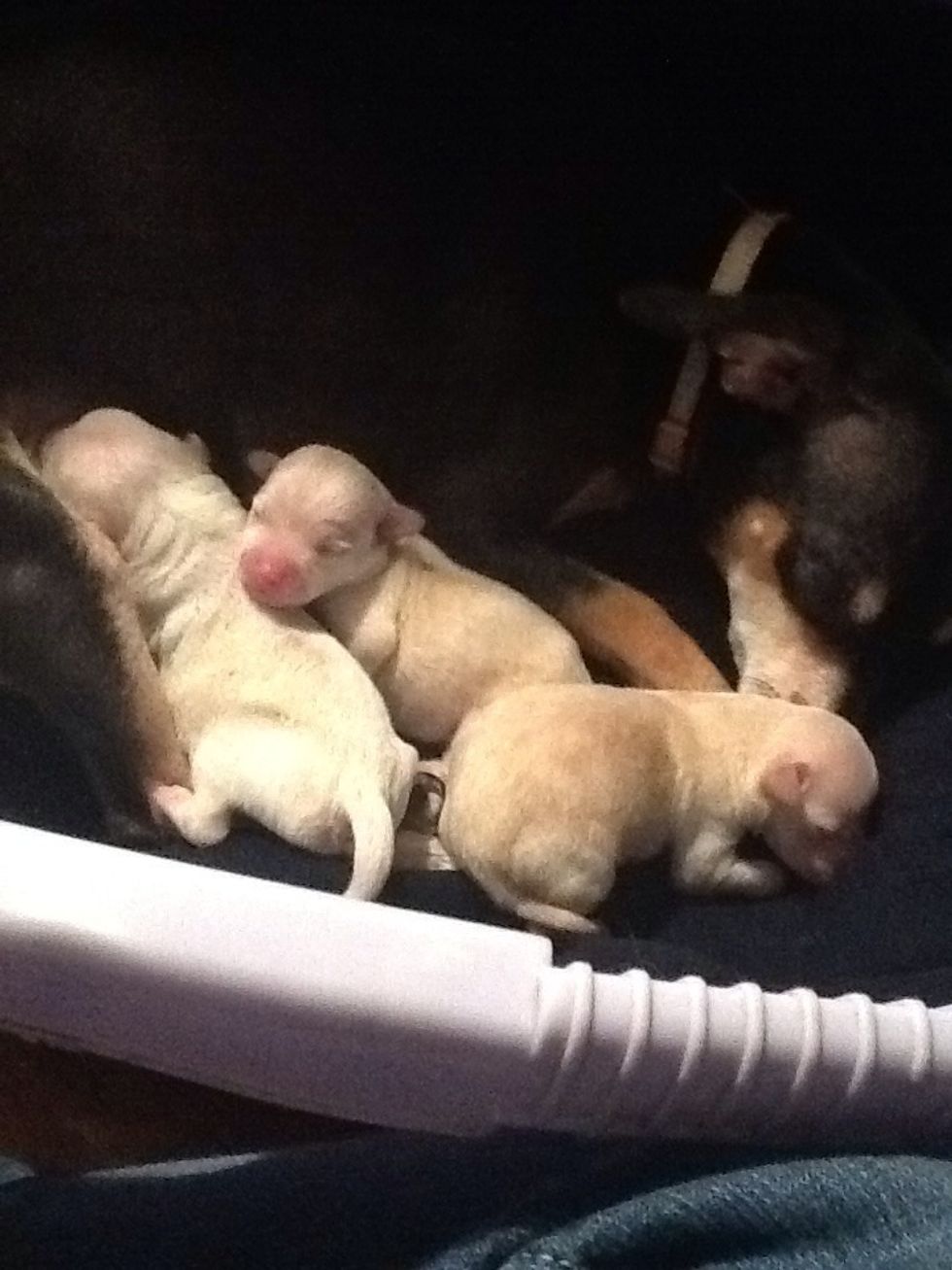 You might wonder why all the puppies are white and the mother of the pups. Is Black/Tan?! Well, just incase you Were...
This is the daddy.
I read on the Internet that when the female first has puppies, that your suppose to be VERY Gentle with them because if not you can break their necks or injure them in some other cases badly.
She had four puppies, but of course, there was 1 that didn't make it. 😔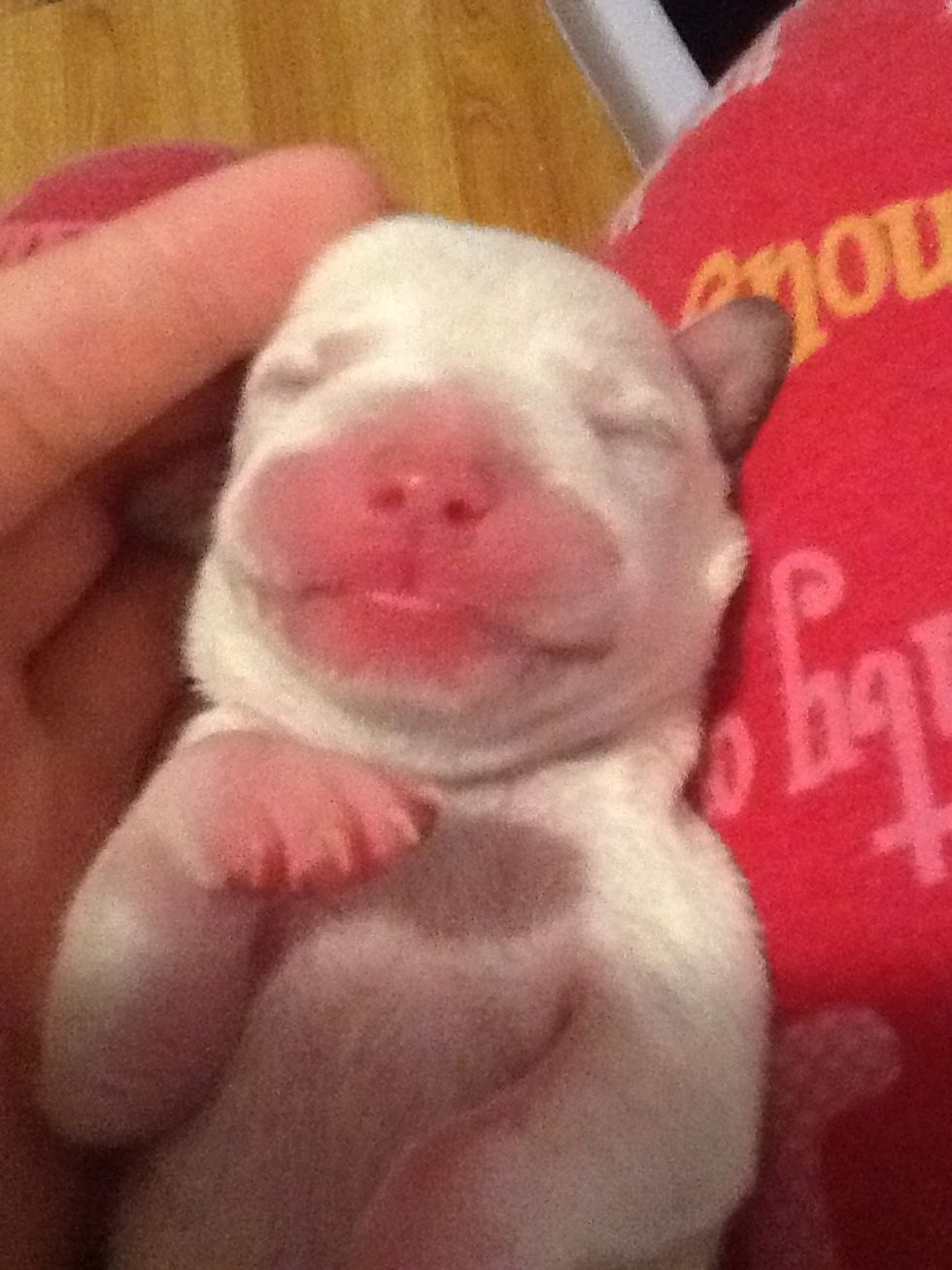 😇😇😇😇😇😇😇😇😇😇😇
But here is some more pictures of the puppies!!!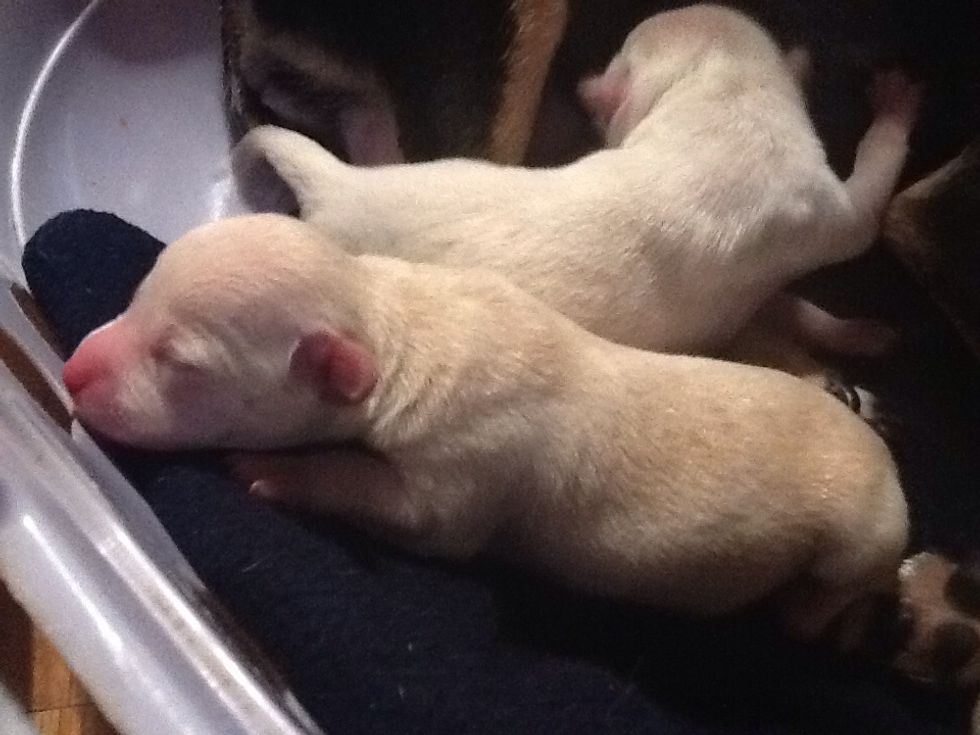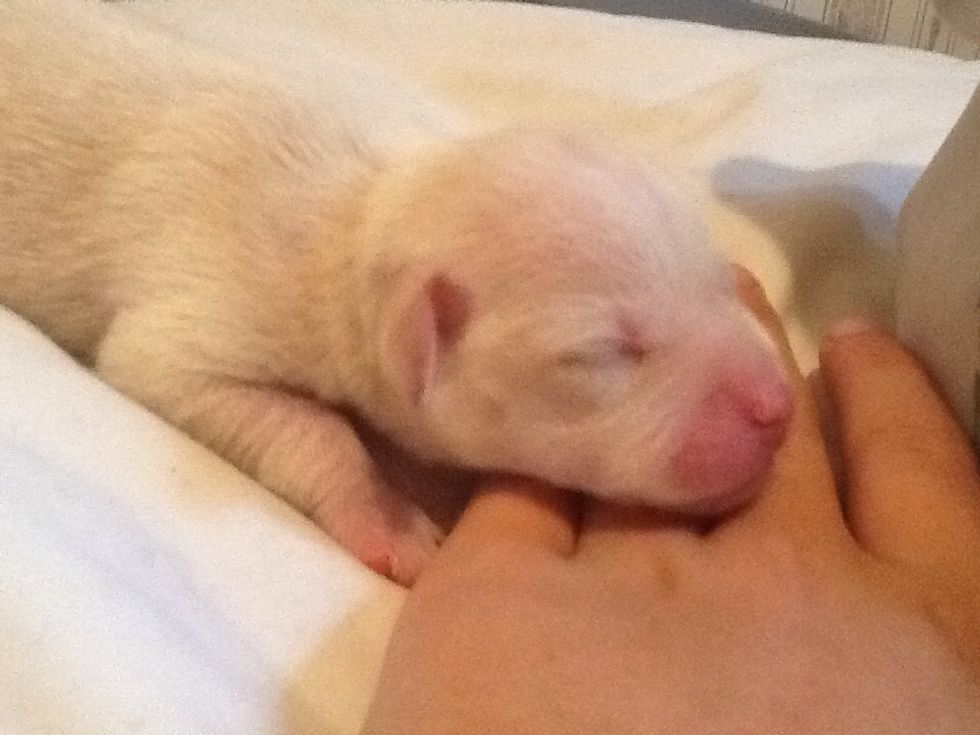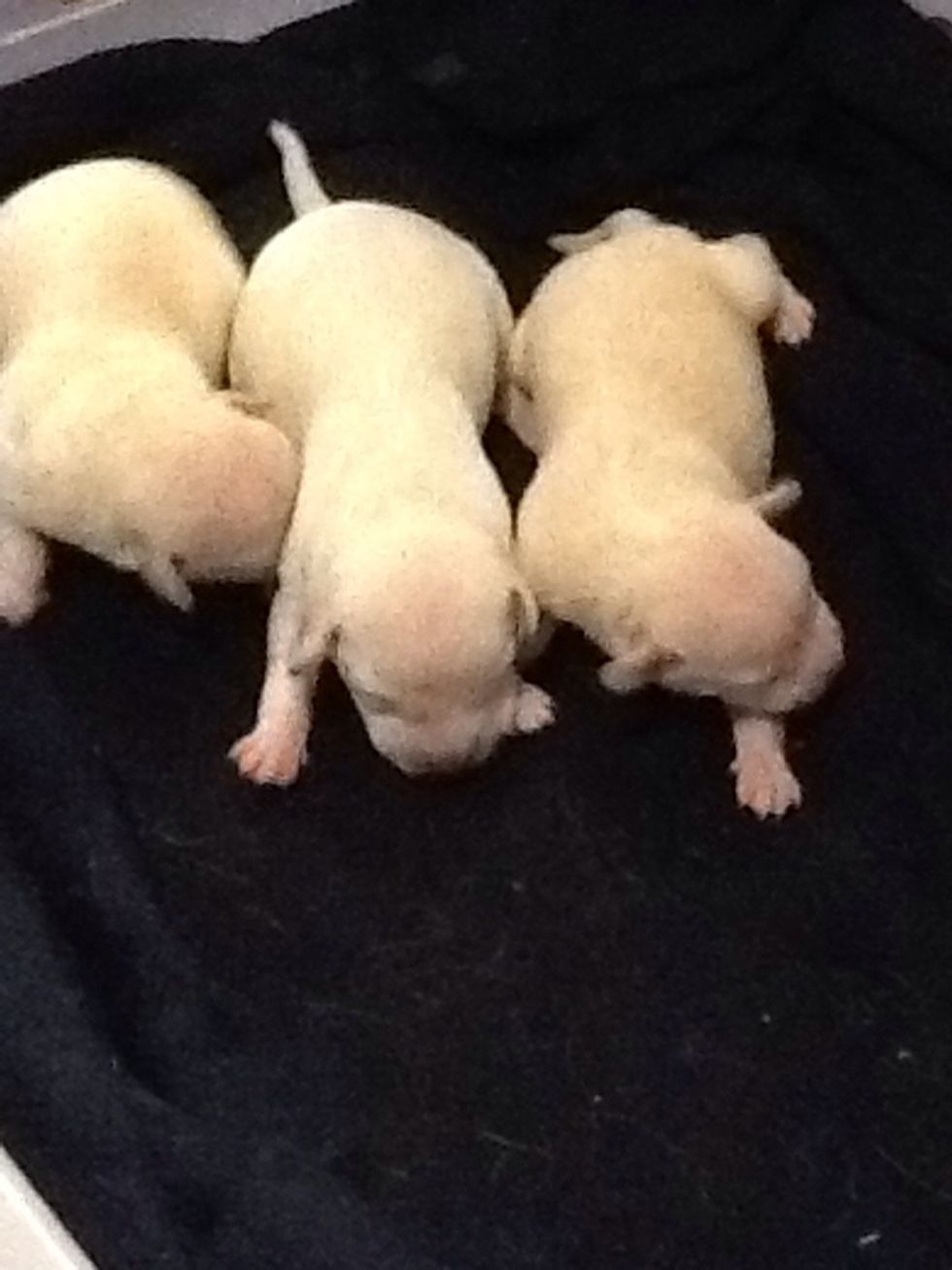 Mom said that we aren't suppose to touch them very often because if the mother smells 'Too Much' human sense then she will stop feeding them and they will be sick from starvation 😧
So I make sure that NOBODY touches my puppies! (Just Incase) 😷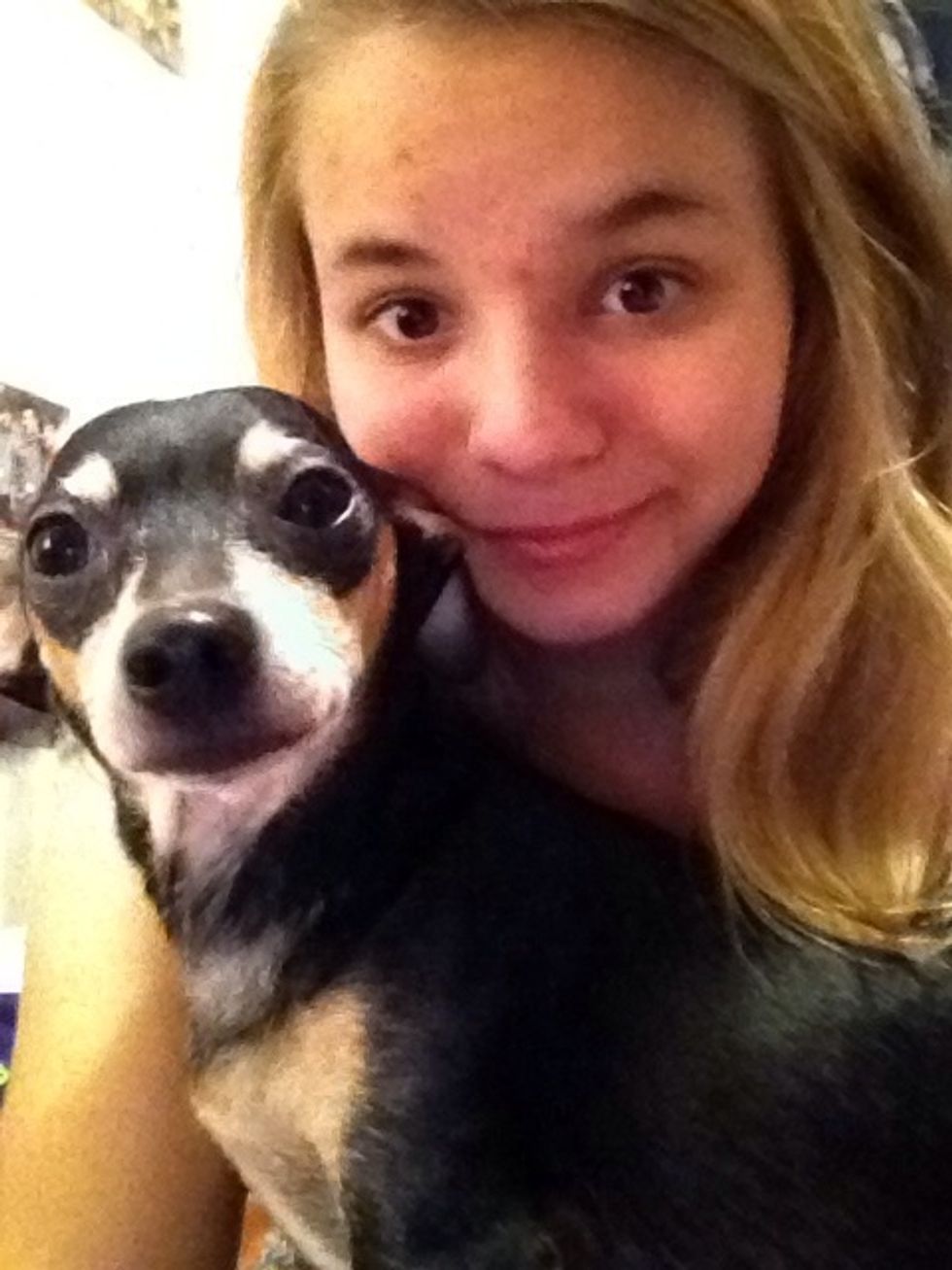 Well, so far, this doggy is a good mama. She's been taking good care of her pups. 😊
I've heard Most people sat that when the babies are bothered, the mother moves them... But our Dog "Tally" doesn't.
Not quiet sure if its because she trusts us, or if she doesn't know how? But ah we'll, at least we know that they will be safe where they are now 😁
There are 2 girl puppies, and 1 boy puppy. Names? Not sure yet but I'm almost positive I'm naming one "Charm", even if I Can't keep it 😪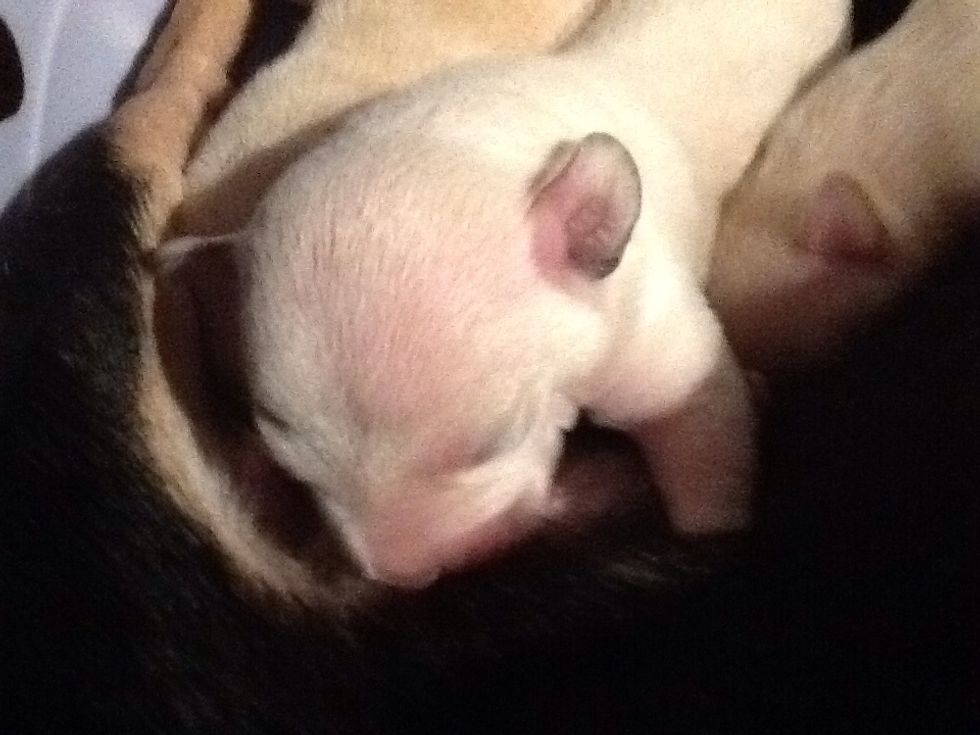 You might be asking what breed are these Beautiful puppies? Well just incase you are the mother is "Deer Head chihuahua" and the Father is "Jack Russell".
The pups. are only a week old so far. They were born on 4/17/13. They are getting bigger sense birth. Or maybe it's just me, they are chihuahua's, they don't usually grow to be very big.
Well, I guess that's all for now. I will be posting more as they get older. Tell me what you think about them. Thanks for watching 😊
The creator of this guide has not included tools