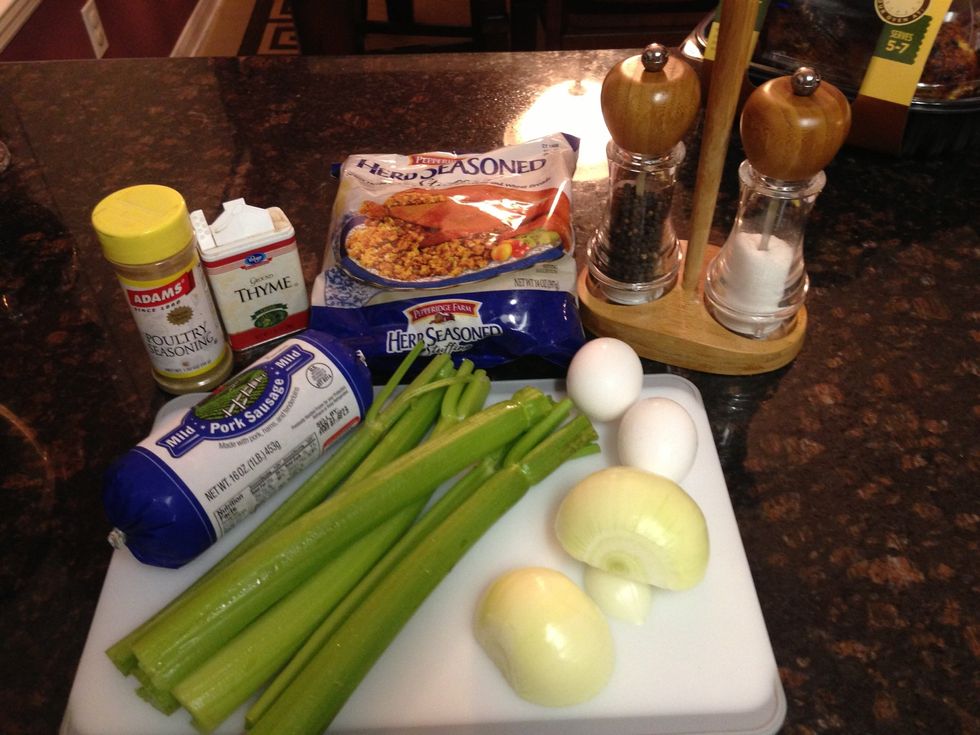 Ingredients for stuffing: 6 stalks celery, 1 large yellow onion, 1 pkg pork sausage, 2 eggs, 1 pkg dry stuffing mix, 1-2 cup chicken broth, 1 1/2 tsp poultry seasoning, 1 tsp thyme, salt & pepper
Large Skillet with1 Tbs oil. Heat medium.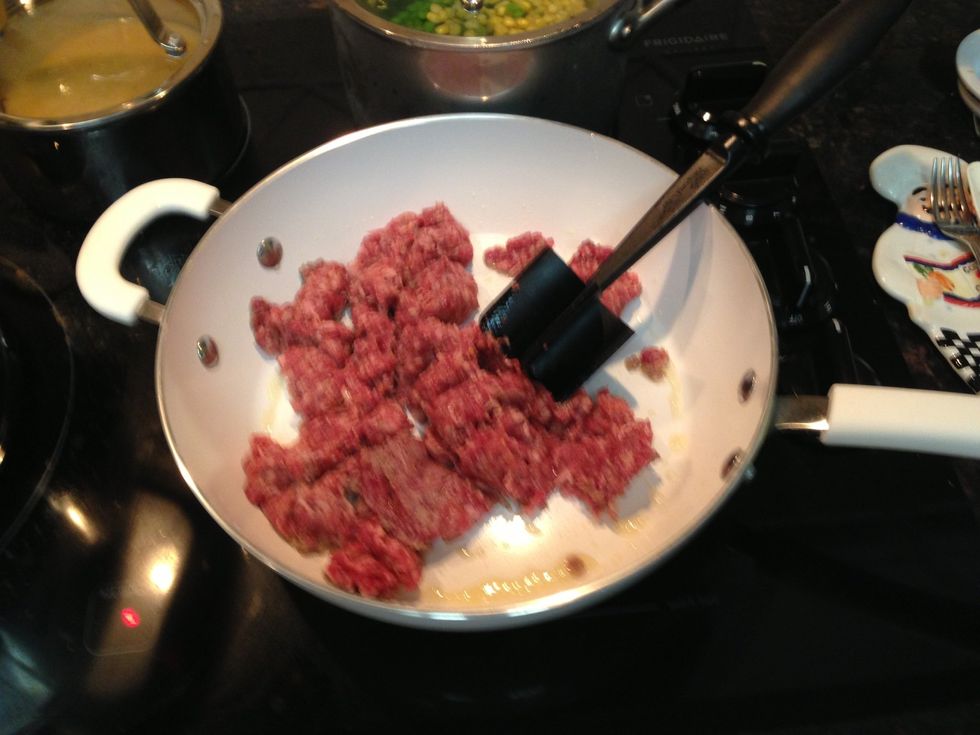 Brown sausage, till no longer pink.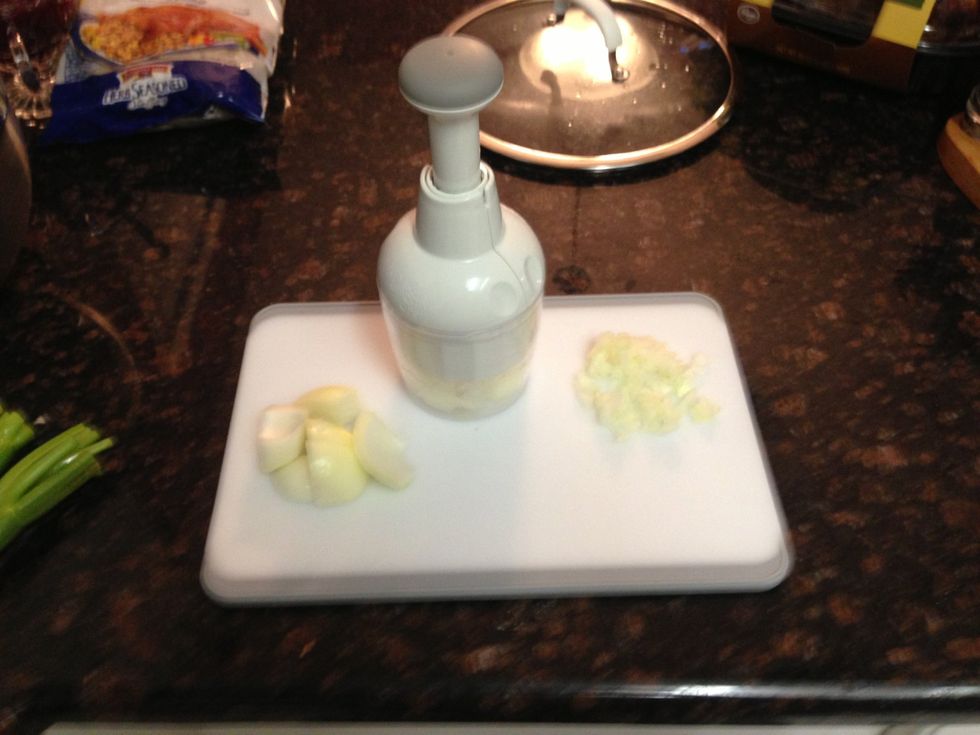 Chop onion.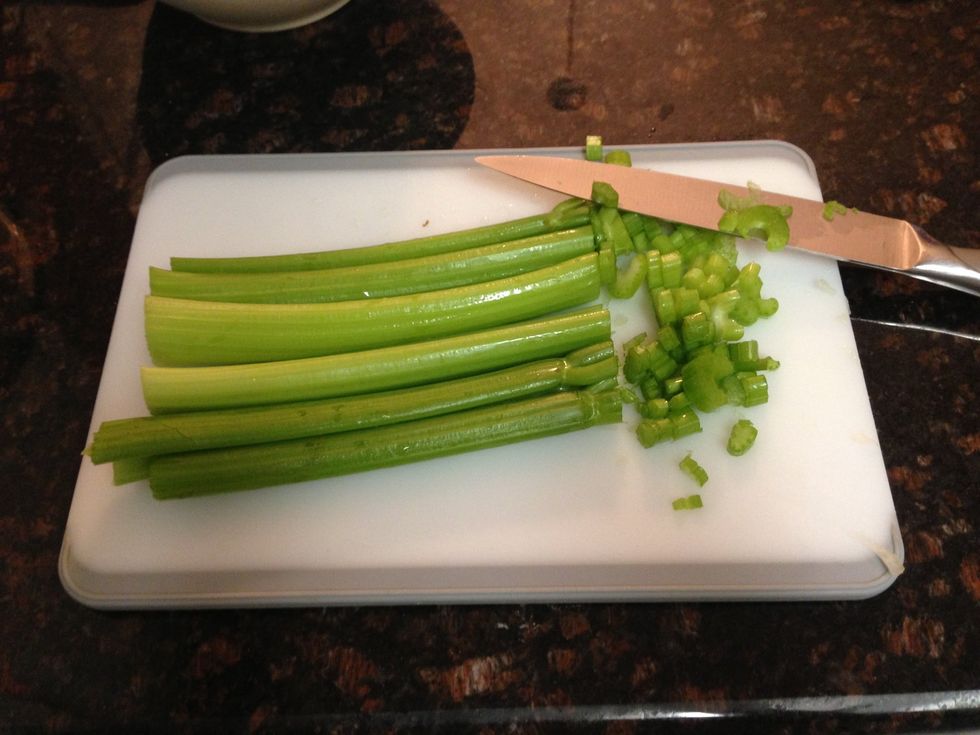 Chop celery.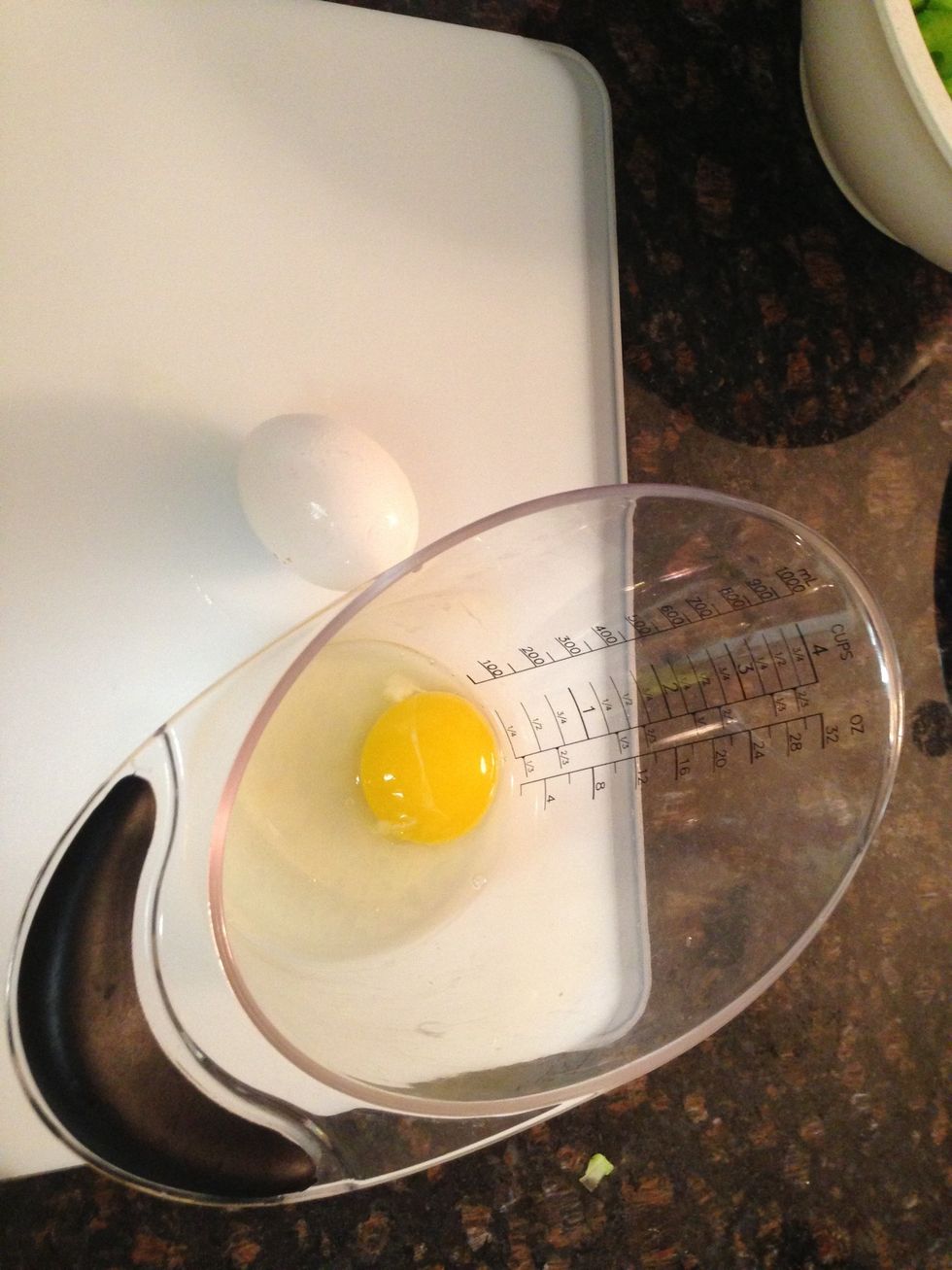 Beat 2 eggs; set aside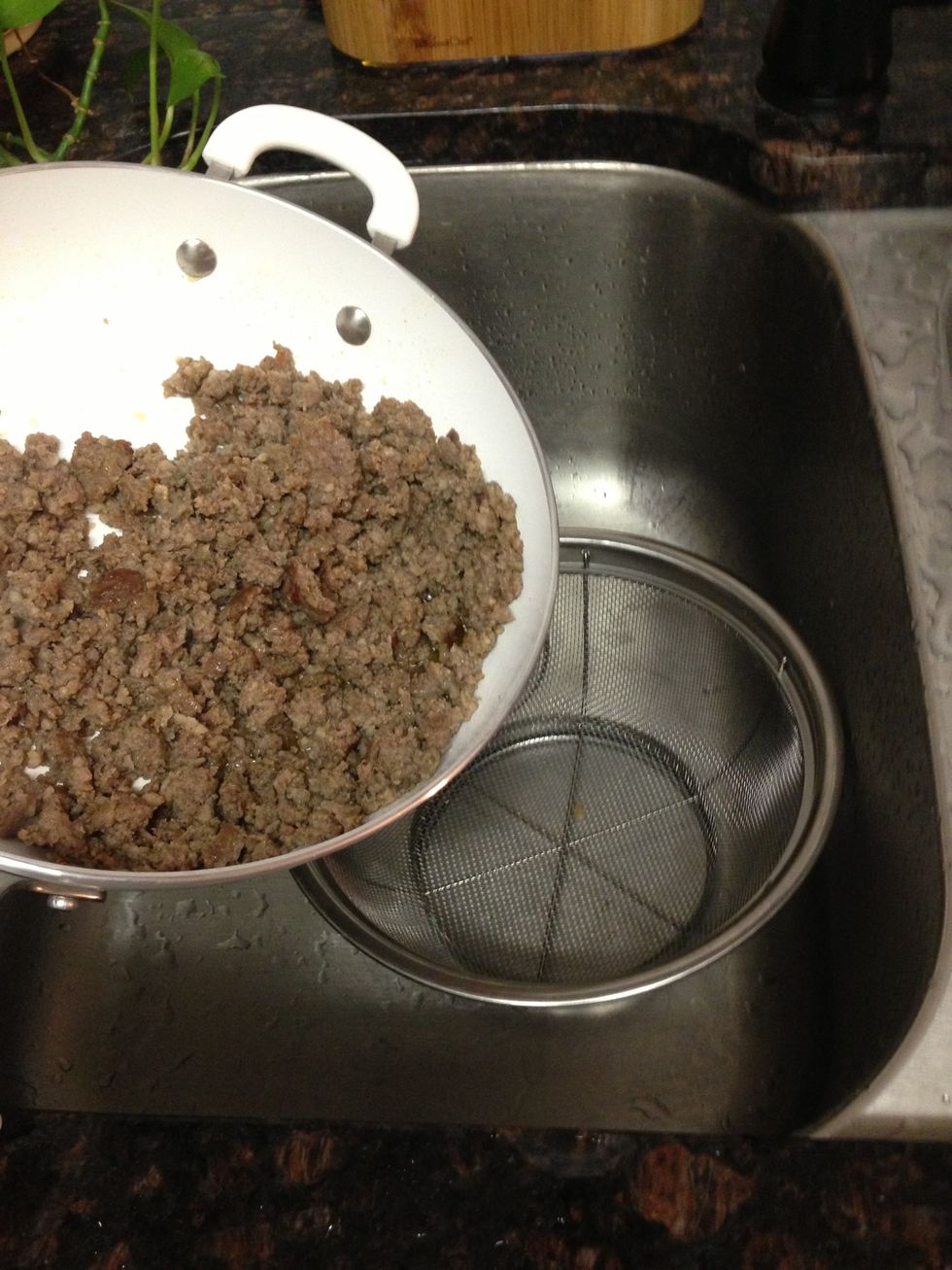 When sausage done browning, drain off any excess fat.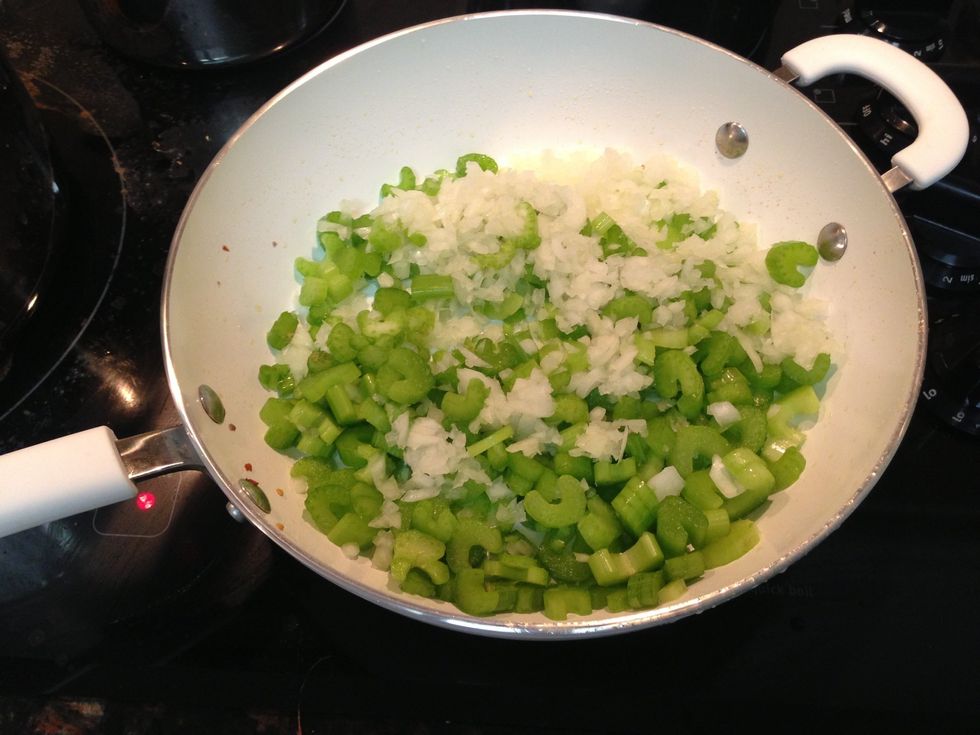 In same skillet, add 2 Tbsp butter; now cook both onion & celery together over medium heat.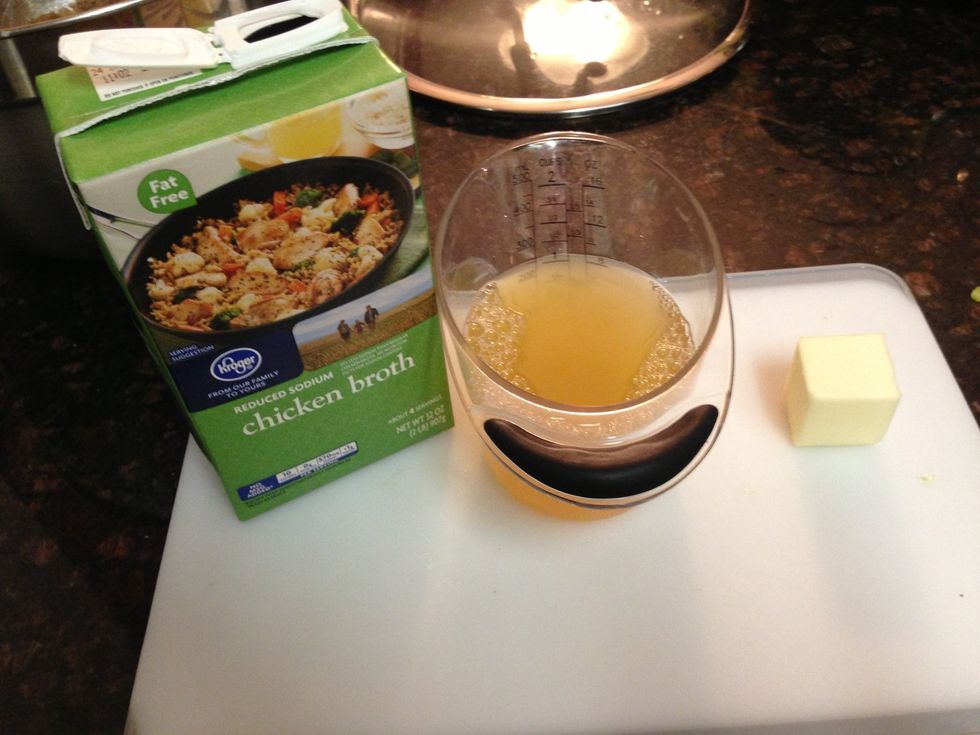 Measure out 1 cup chicken broth.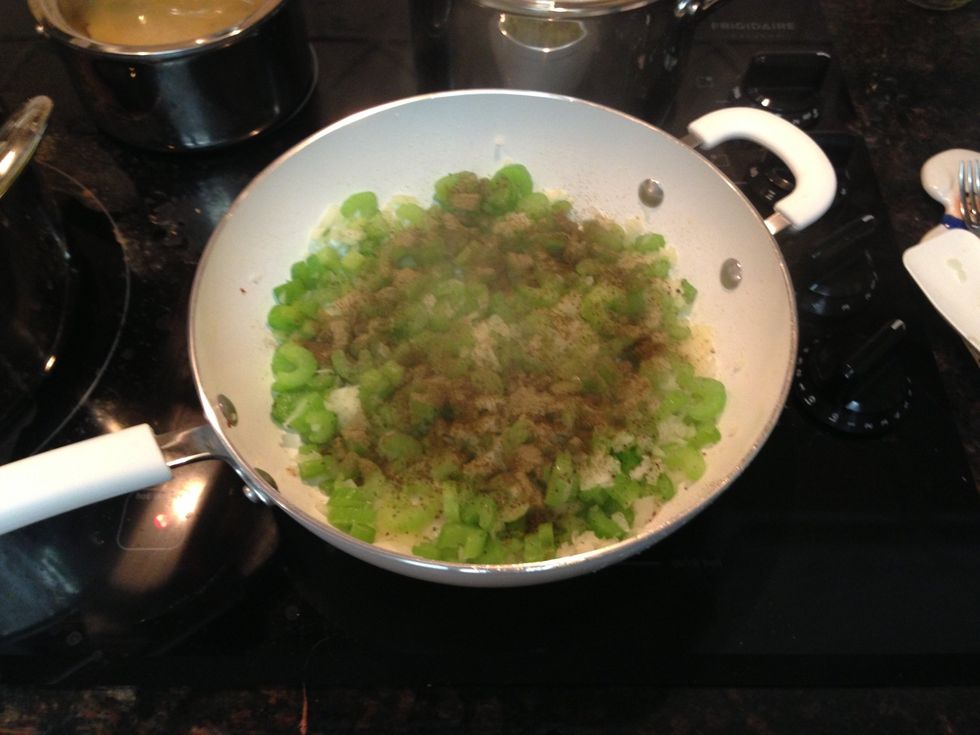 Now is when you will add seasoning. 1 1/2 Tsp Poultry seasoning, 1 tsp Thyme, salt & black pepper to taste. Stir till blended. Cook 2-3 minutes, until tender.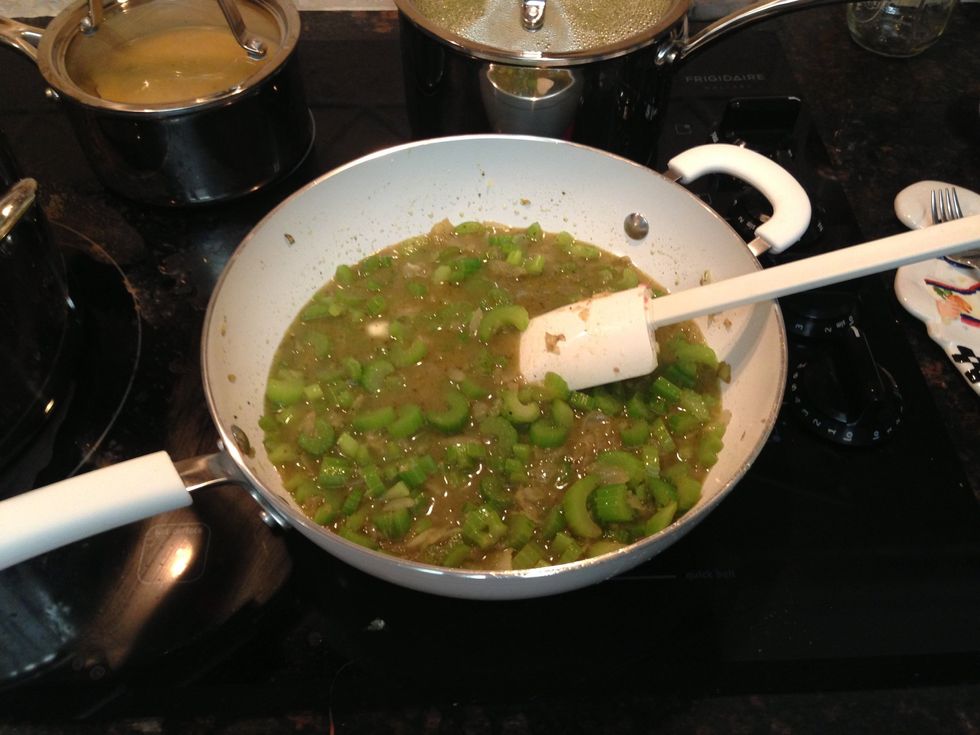 Add 1 cup chicken broth and bring to simmer.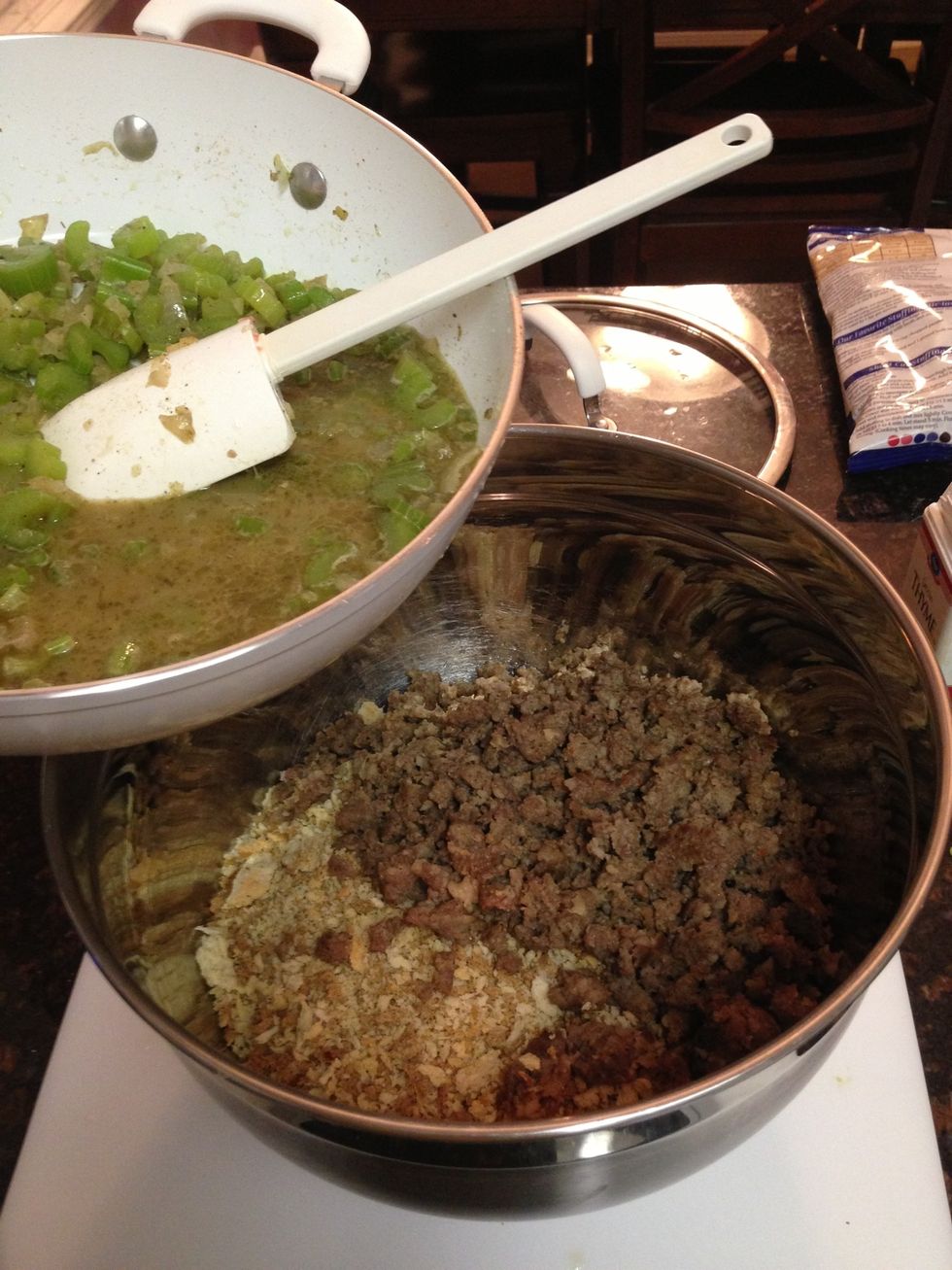 Once simmering, remove from heat. In large mixing bowl add 1 bag dry stuffing mix to the drained off sausage. Pour veggie mixture over top & mix with large spoon.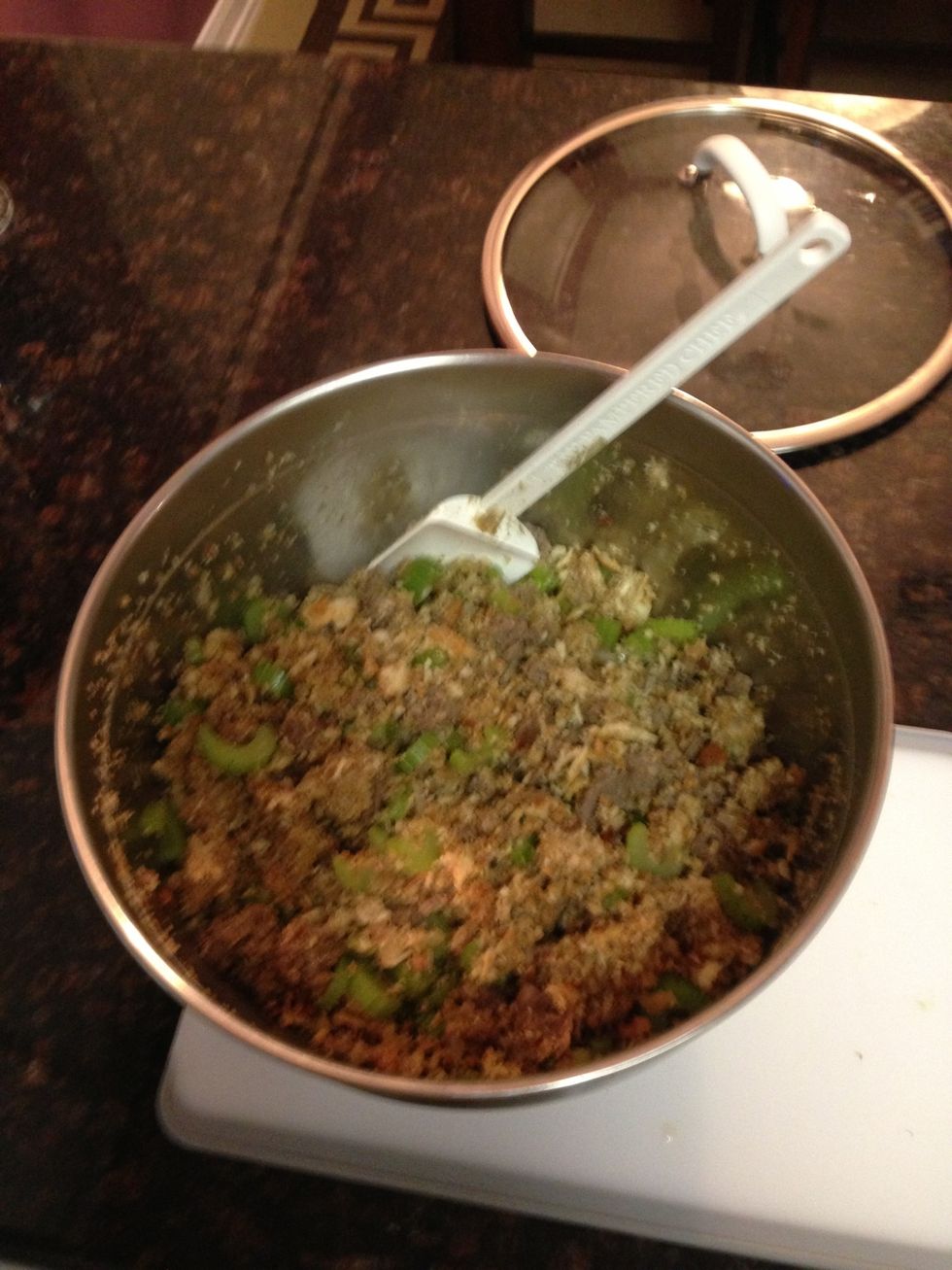 Well blended; add up to additional 1 cup chicken broth if needed a little at a time. You want mixture moist, not dry and not soaking. This is when you will want to taste stuffing to check flavor.
When mixture has cooled some, add the 2 eggs that have been beaten. Mix till well blended.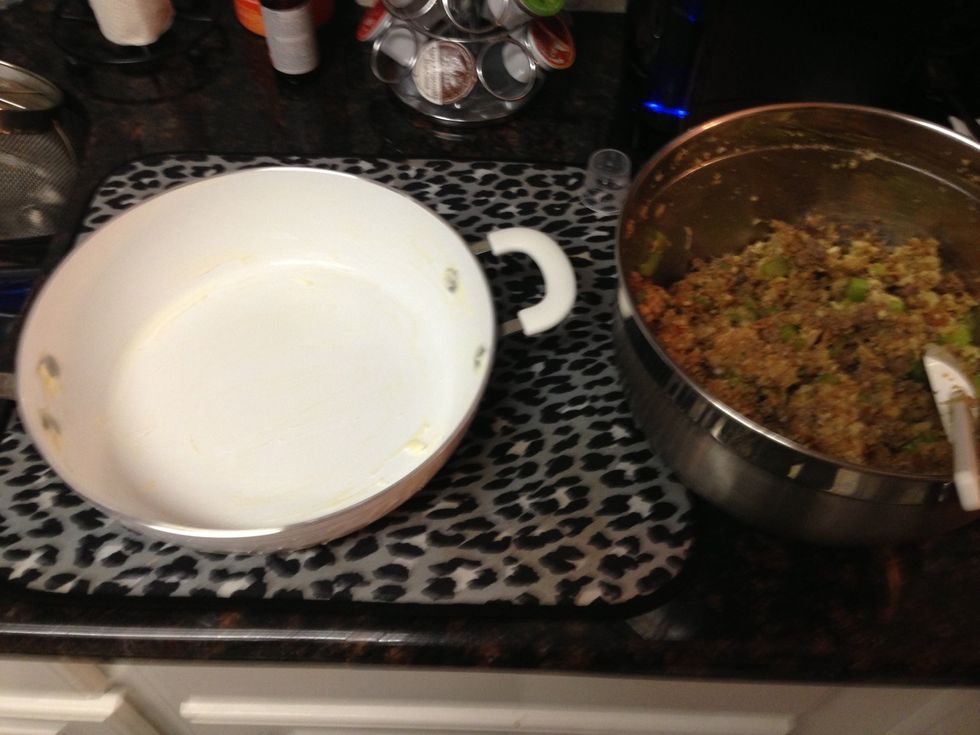 Now in same skillet, butter with with remaining 1Tbs butter till well coated. Add stuffing mixture. Put a few dabs of butter on top if desired. Cover with lid.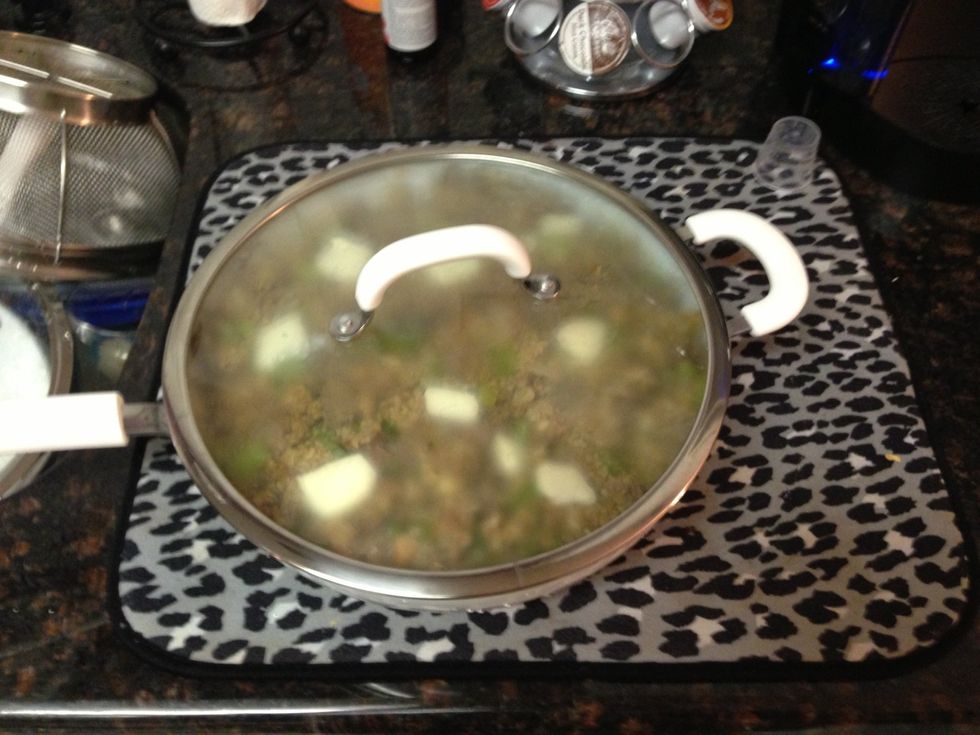 Ready for per heated oven 350 degrees.
Place in oven; cook at 350 degrees for 30-40 minutes. Serve warm and enjoy.
The creator of this guide has not included ingredients