How to pomegranate rib
Another flavorful dish including rib. The pomegranate seeds add crunch.
12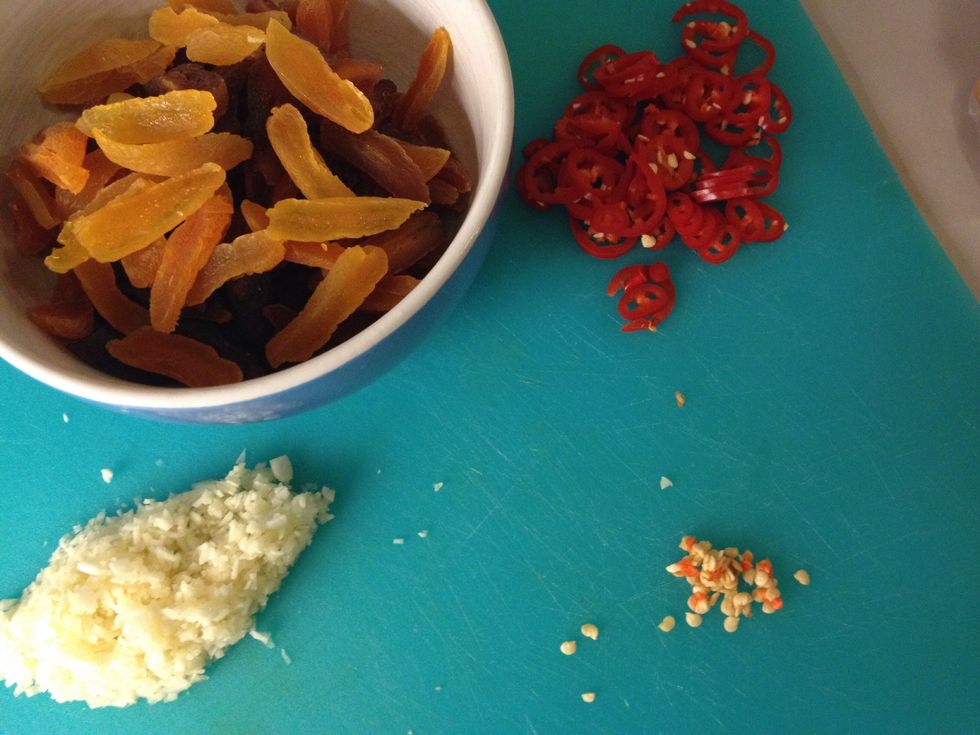 Chop the onions, the garlic, the apricots e.t.c. before starting. It will make the process of cooking more fun and less stressful.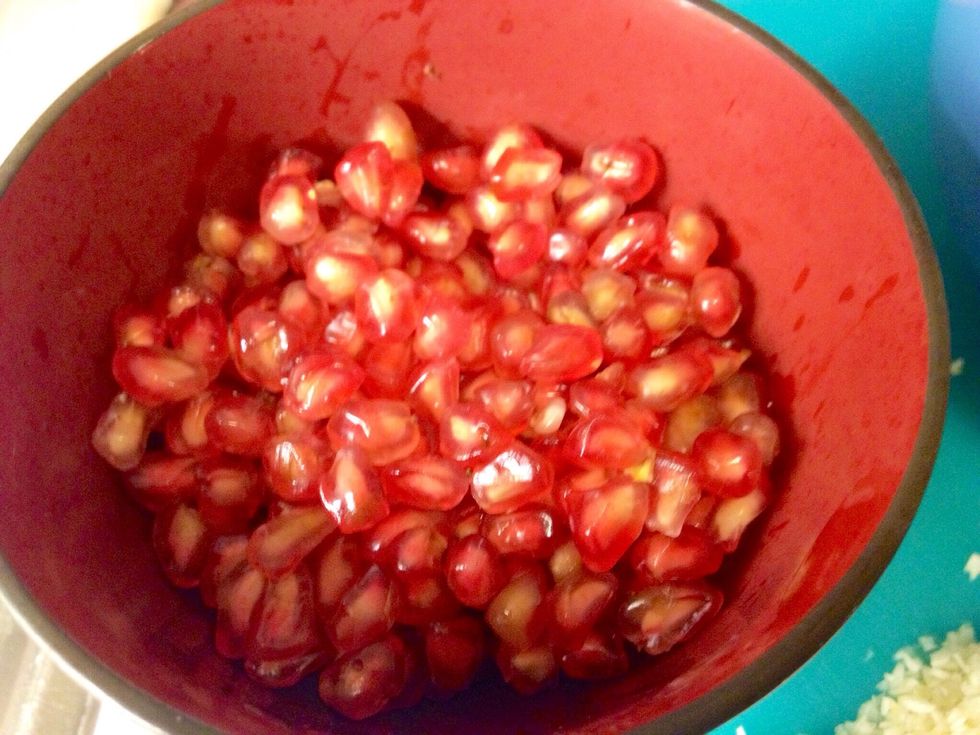 De-seed the pomegranate. If you haven't done it before take a look at one of the many great guides here on Snapguide (not one of mine though).
Brown the meat.
Move the meat to a larger pot and add the chopped onions.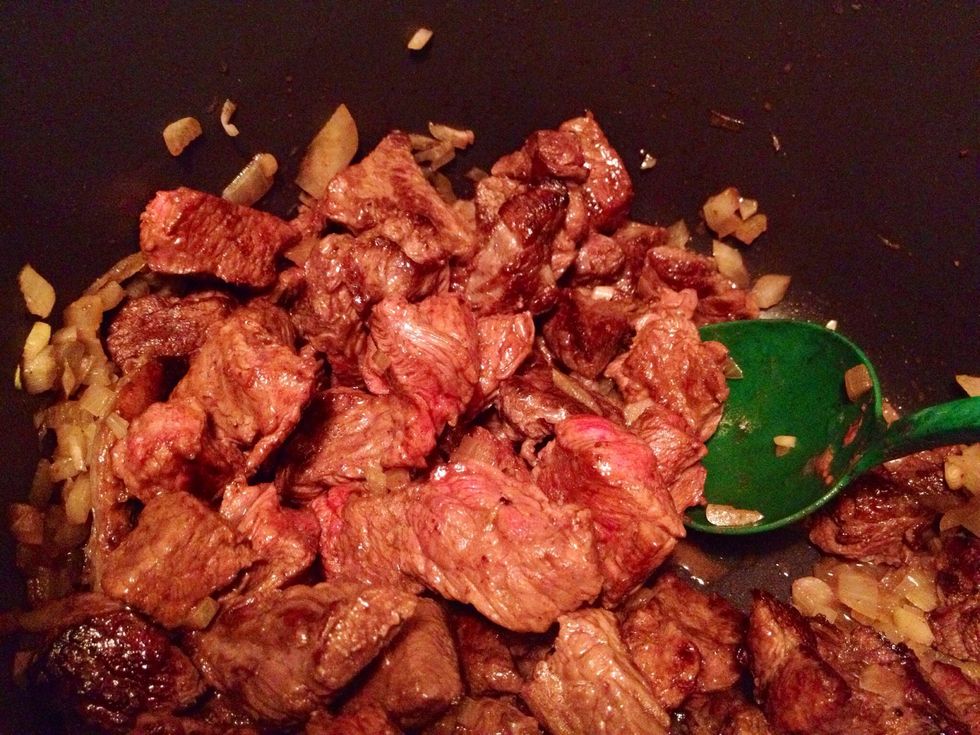 Stir.
Add the stock cubes, the black pepper and the tomato paste.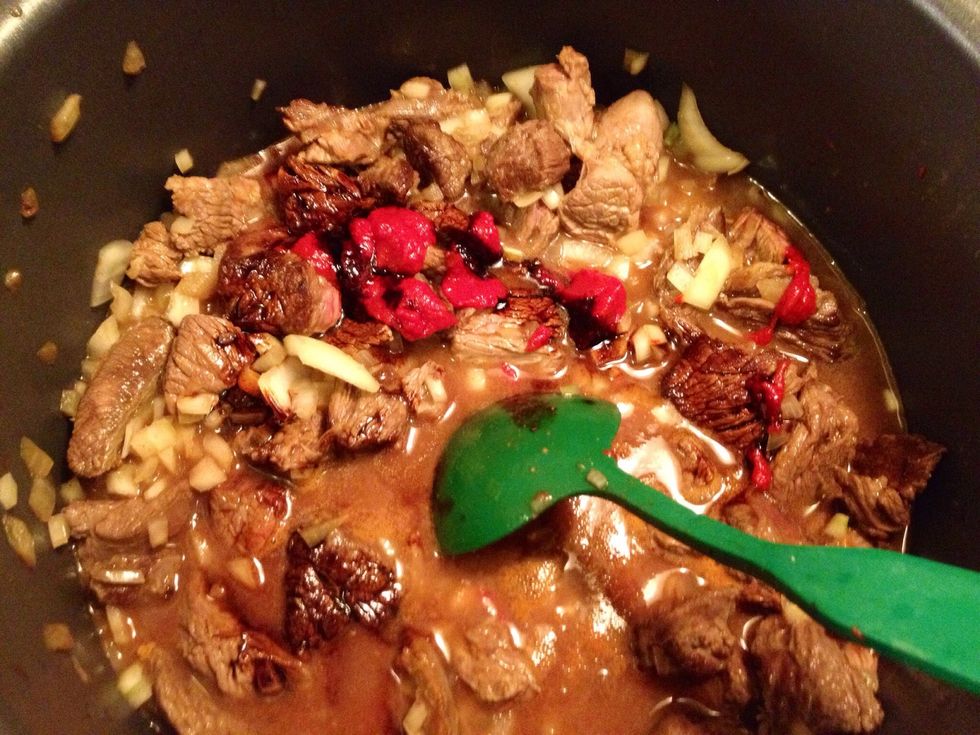 Also add the soy and the water. Stir again and boil with a lid on for ar least 1 hour.
Fry the chili with the garlic in some butter and/or oil.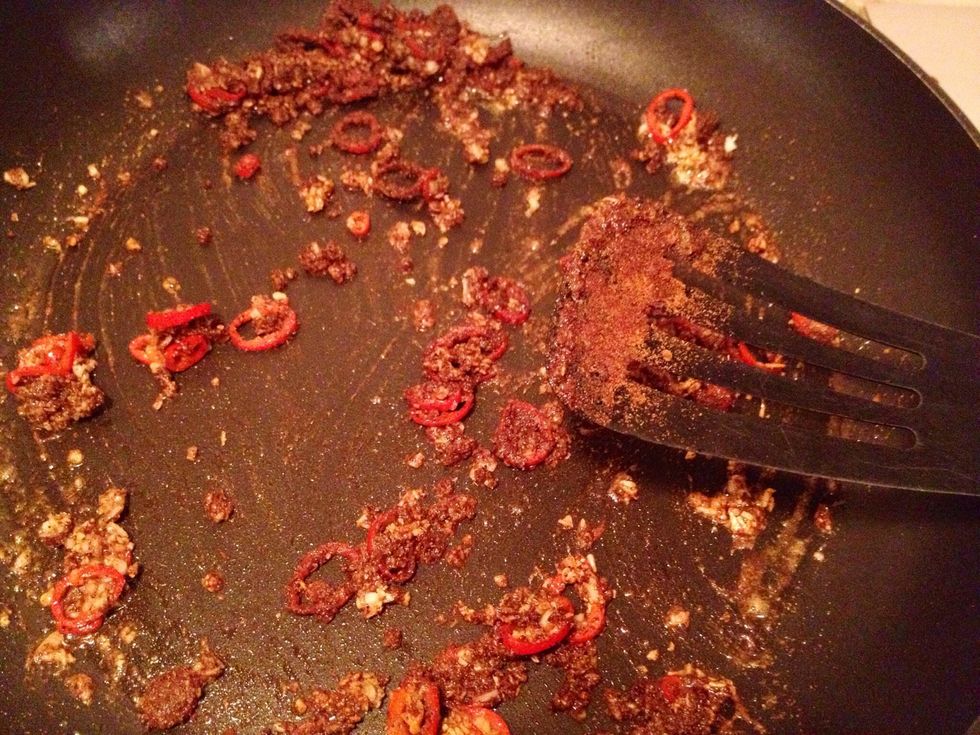 Add the cinnamon and the cumin to the chili/garlic mix.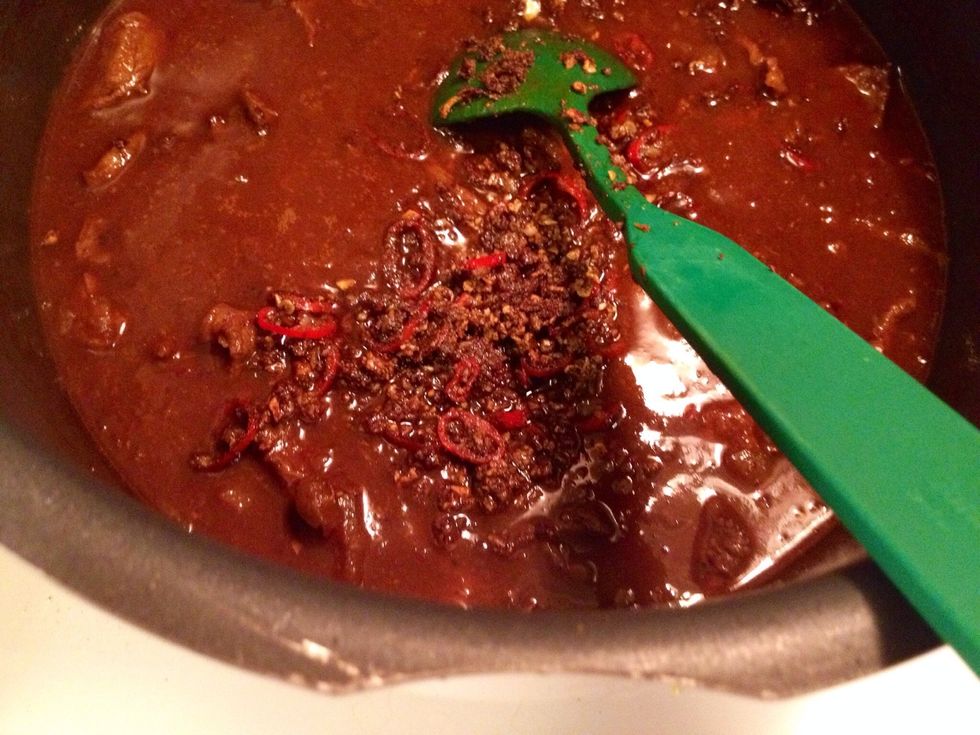 Add it to the meat.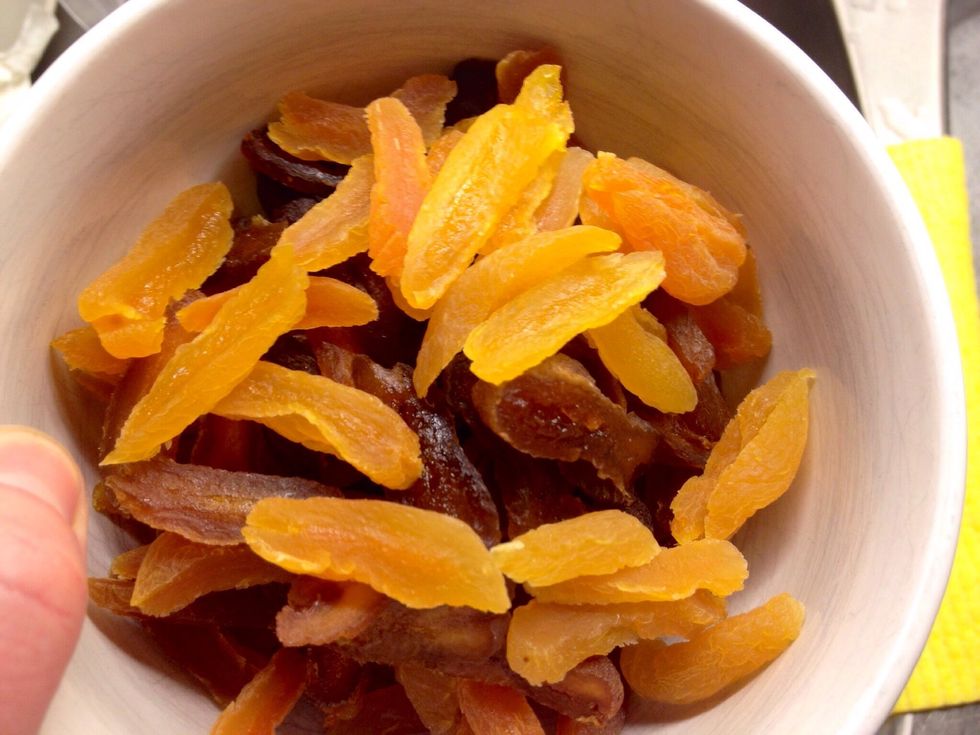 Add the sliced apricots.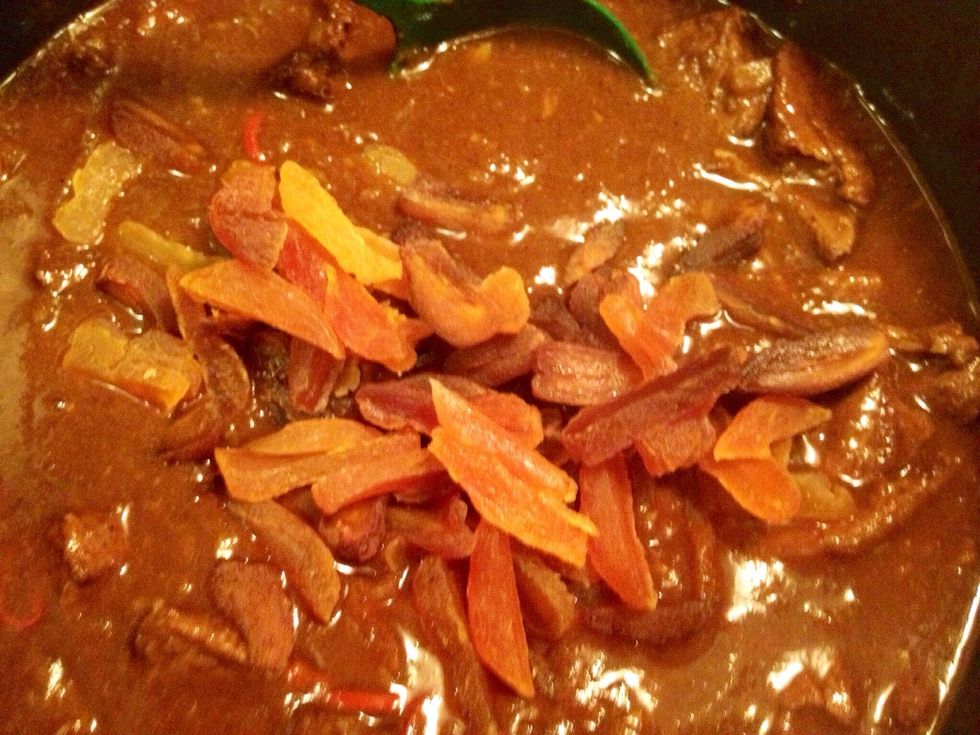 Stir.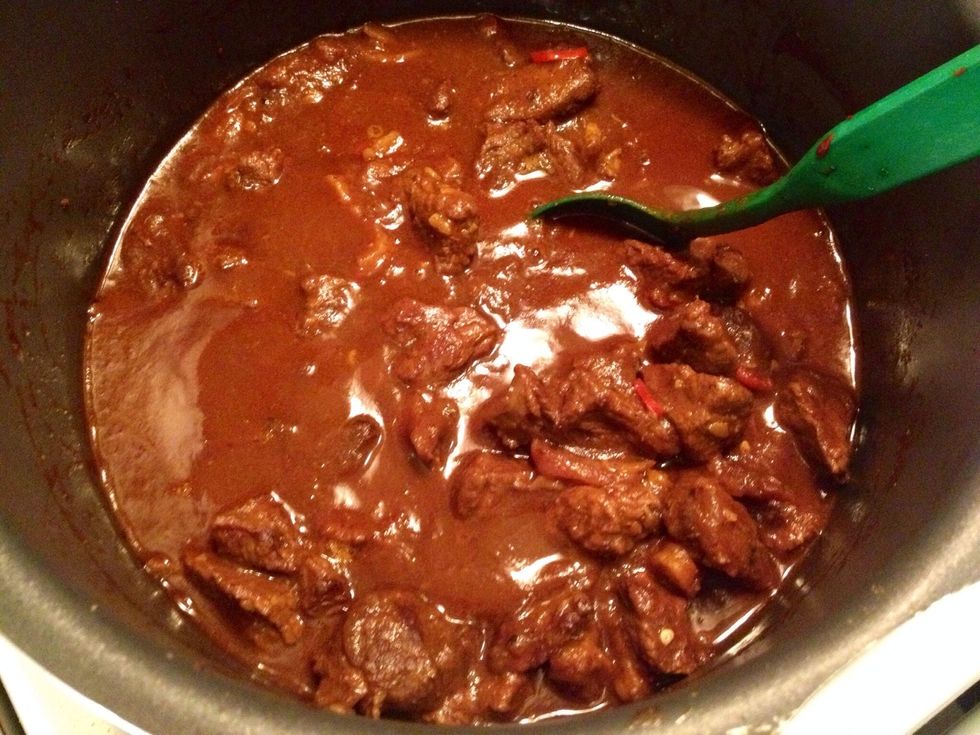 Boil for a few minutes more.
Serve with bulgur (boiled with a cinnamon stick & some turmeric powder), pomegranate seeds and yogurt. If you find fresh mint you add it here. I used basil which isn't at all the same, but it works.
1.0kg Rib
2.0 Onions
3.0Tbsp Butter
2.0 Stock cubes
1/2tsp Black pepper
2.0Tbsp Tomato paste
1.0Tbsp Soy
600.0ml Water
3.0 Garlic cloves
1.0 Red chili pepper
1.0 Pomegranate
20.0 Dried apricots
1/2Tbsp Butter
2.0tsp Cinnamon
3.0tsp Cumin
4.0Tbsp Chopped mint
Karin Siöö
Lives in Sweden. Gets inspiration from trips, blogs & international students I meet at work.