How to Polish Shoes. I'm using my Drilling Shoes in this guide but I'm pretty sure it can be used for other shoes.
353
First you want to clean the sides of your shoe with your old toothbrush with just a little bit of soap. Make sure not to get the inside wet. Have some paper towels on standby !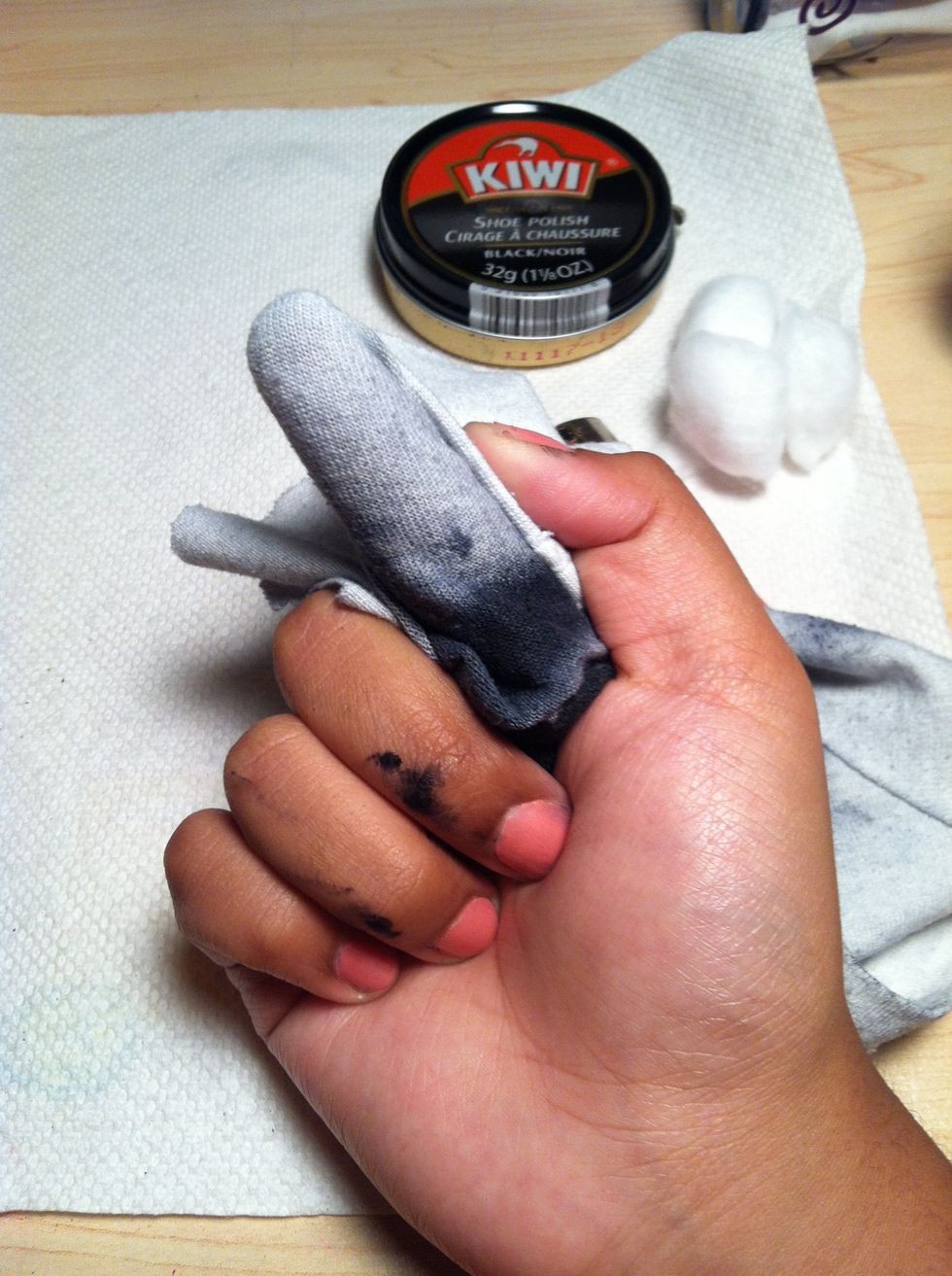 Now get the Tshirt and wrap securely and tightly around your index finger like this.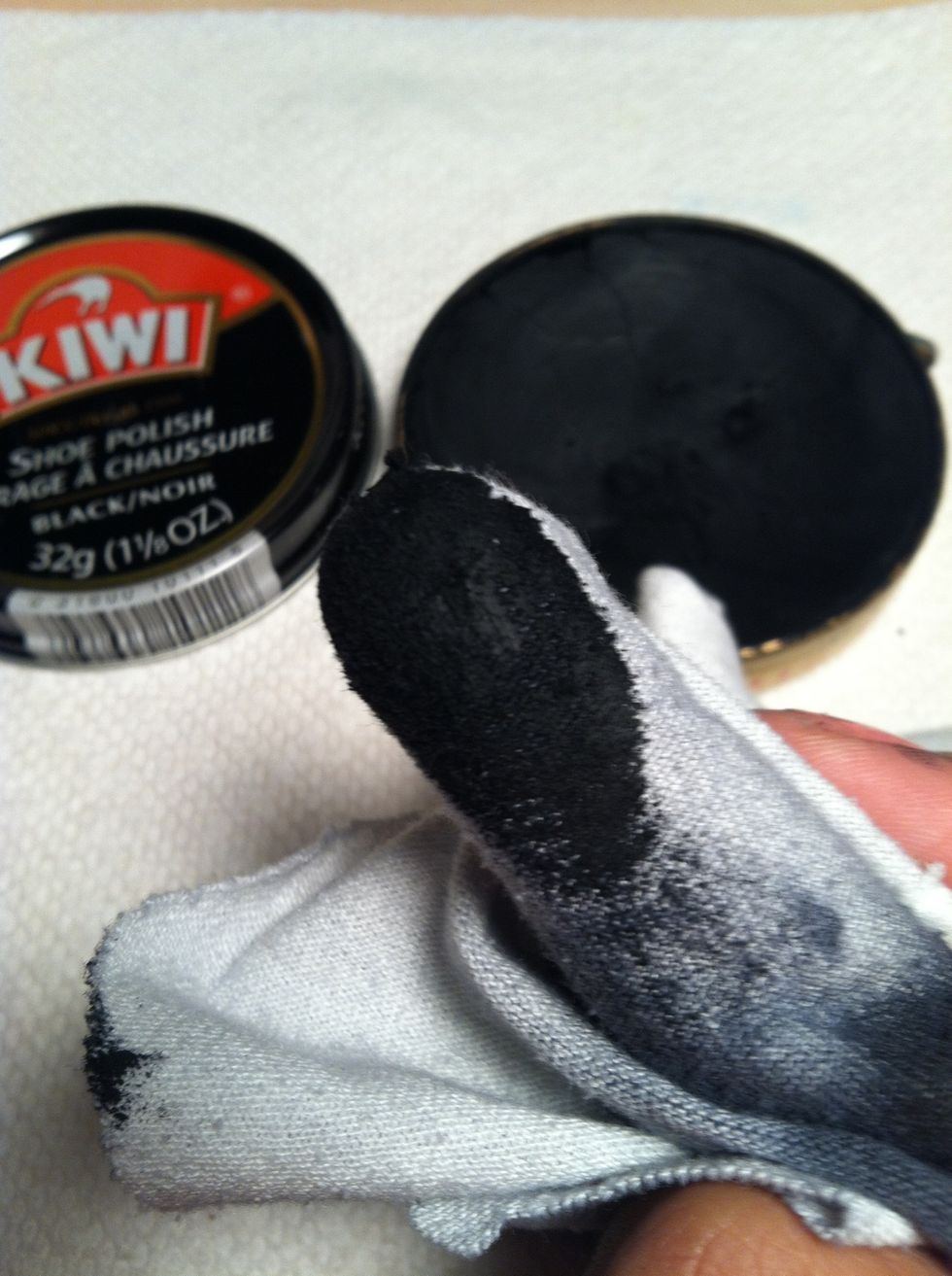 Dip your finger in water so it's damp. Place a reasonable amount of polish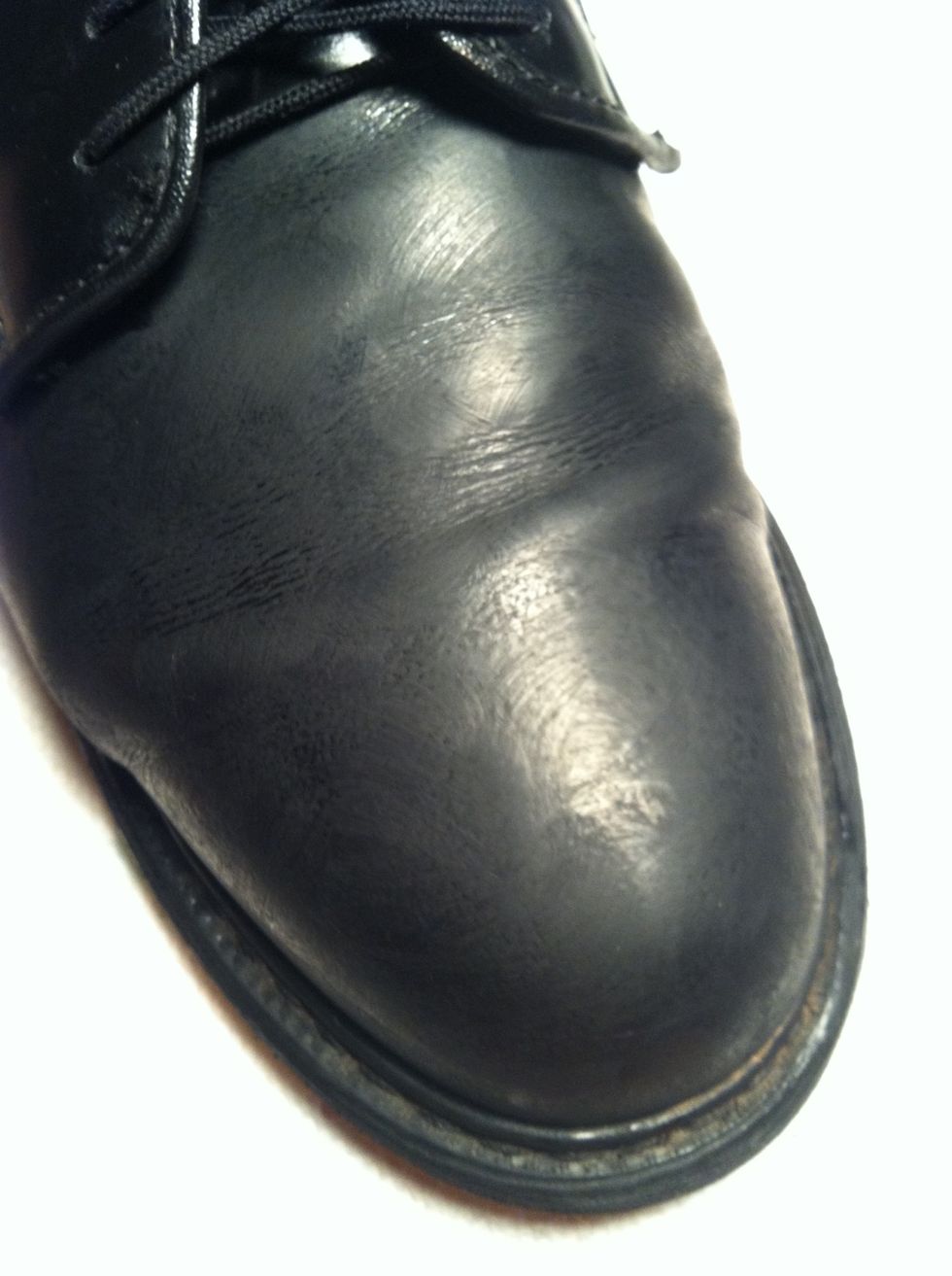 Now cover the sucker with shoe polish.
This part is some what difficult. You have to melt the polish into the pores. Since it is leather "cow skin" it is just like our skin. But it is important that you don't burn the shoe.
After you have "burned" your shoe you let it cool down. Then you take your cotton ball and soak it.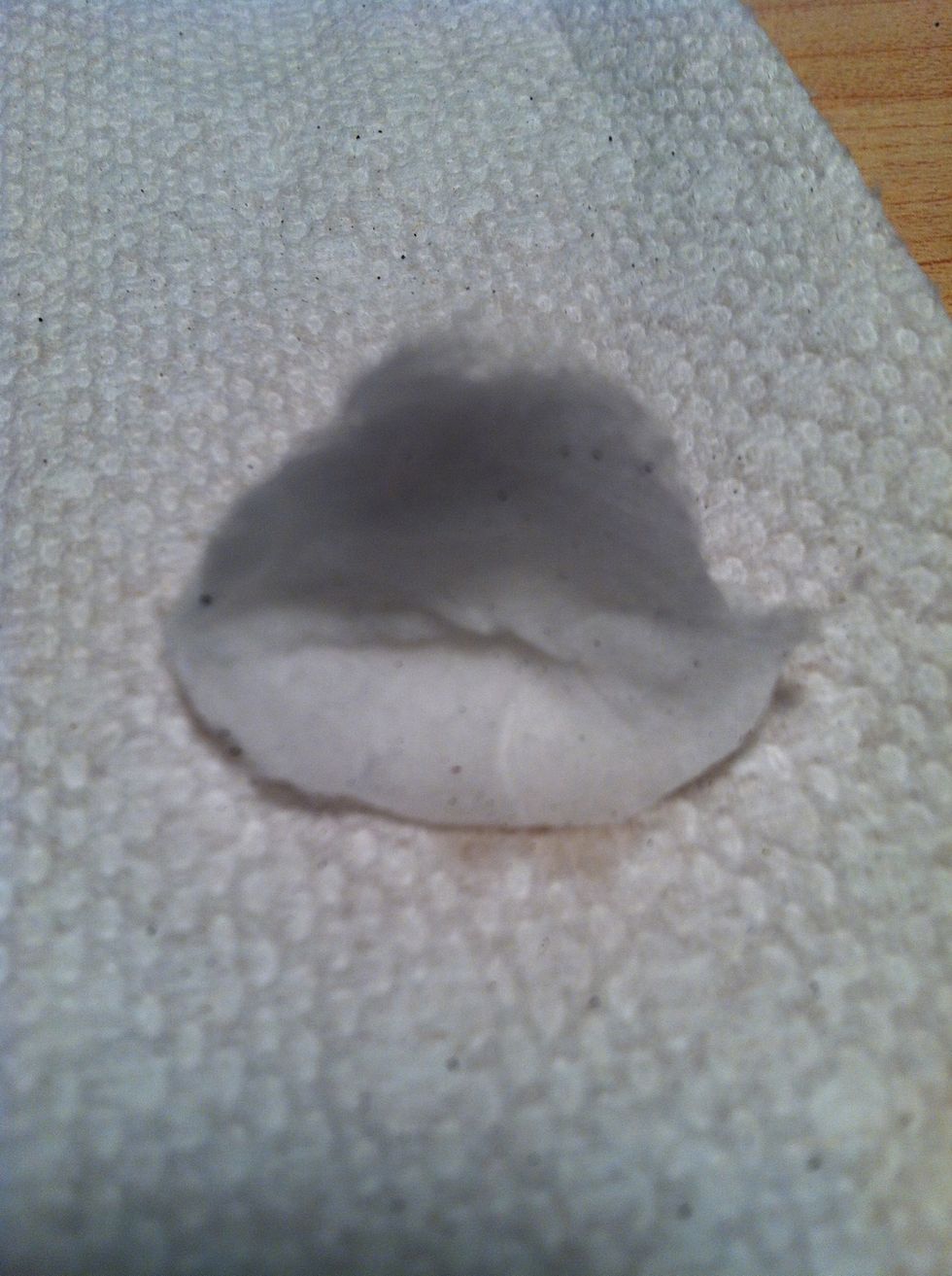 Shape the cotton ball this way, so you have somewhat of a handle.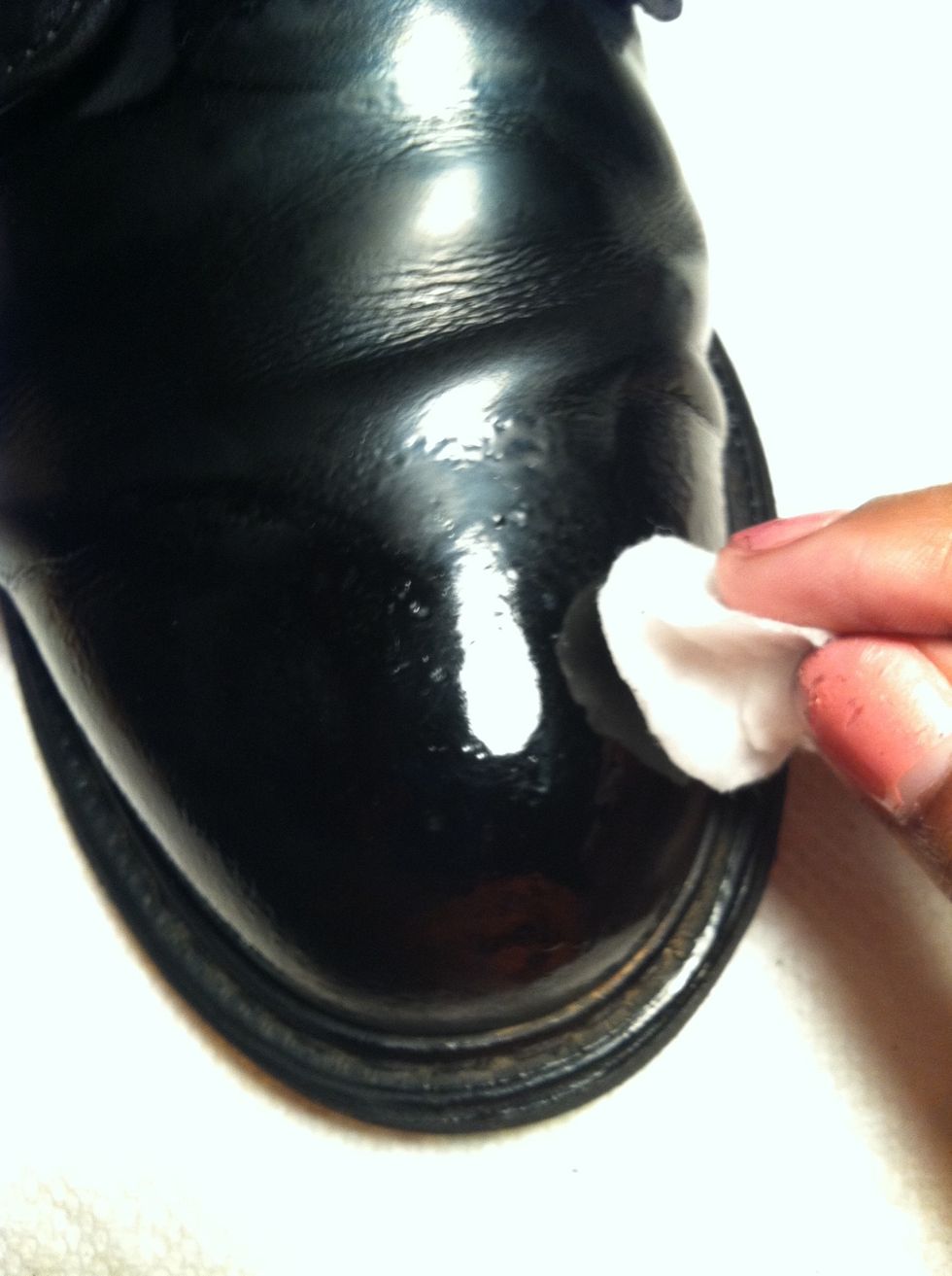 Rub in circular motion until you see some shine. (Excuse the nails, they get messed up when doing this. HAHA)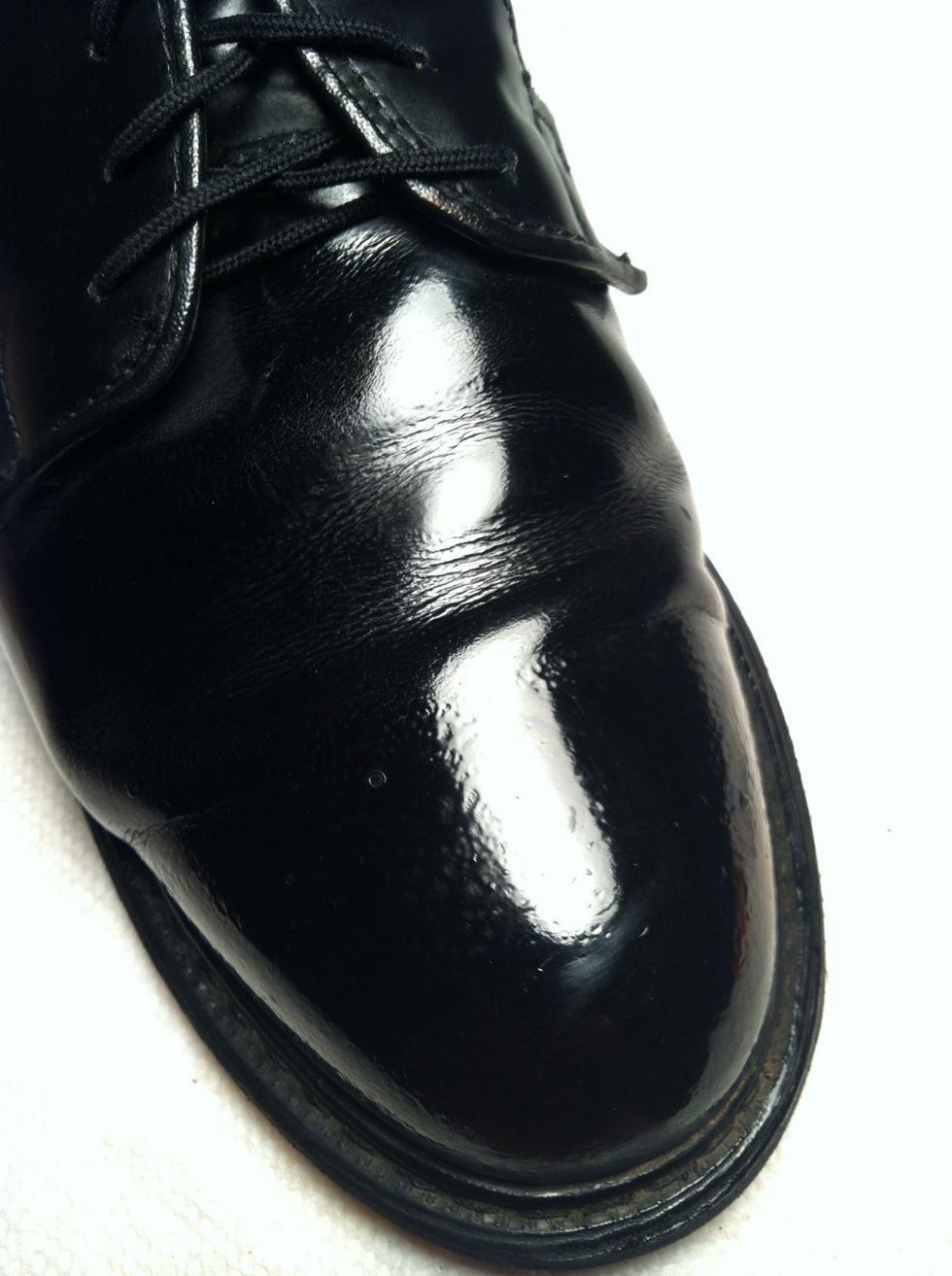 Do it a couple times and TADA ! perfect shoes ! ( Don't want my DI screaming ! )
I can see my reflection :')
Shoe Polish
Cotton Balls
Cup of Water
Lighter
Toothbrush
Old white t-shirt
Paper Towels