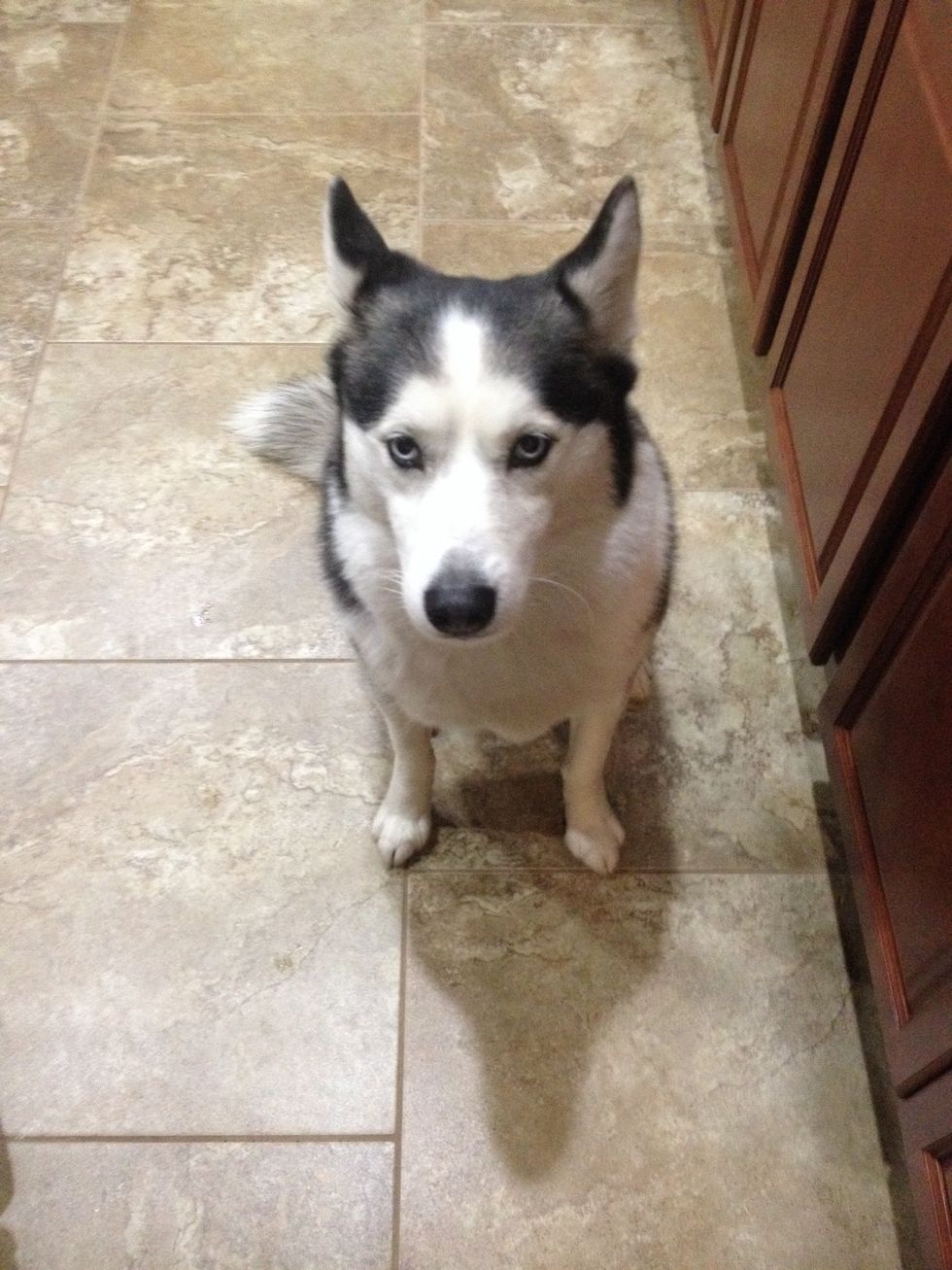 Get your dog!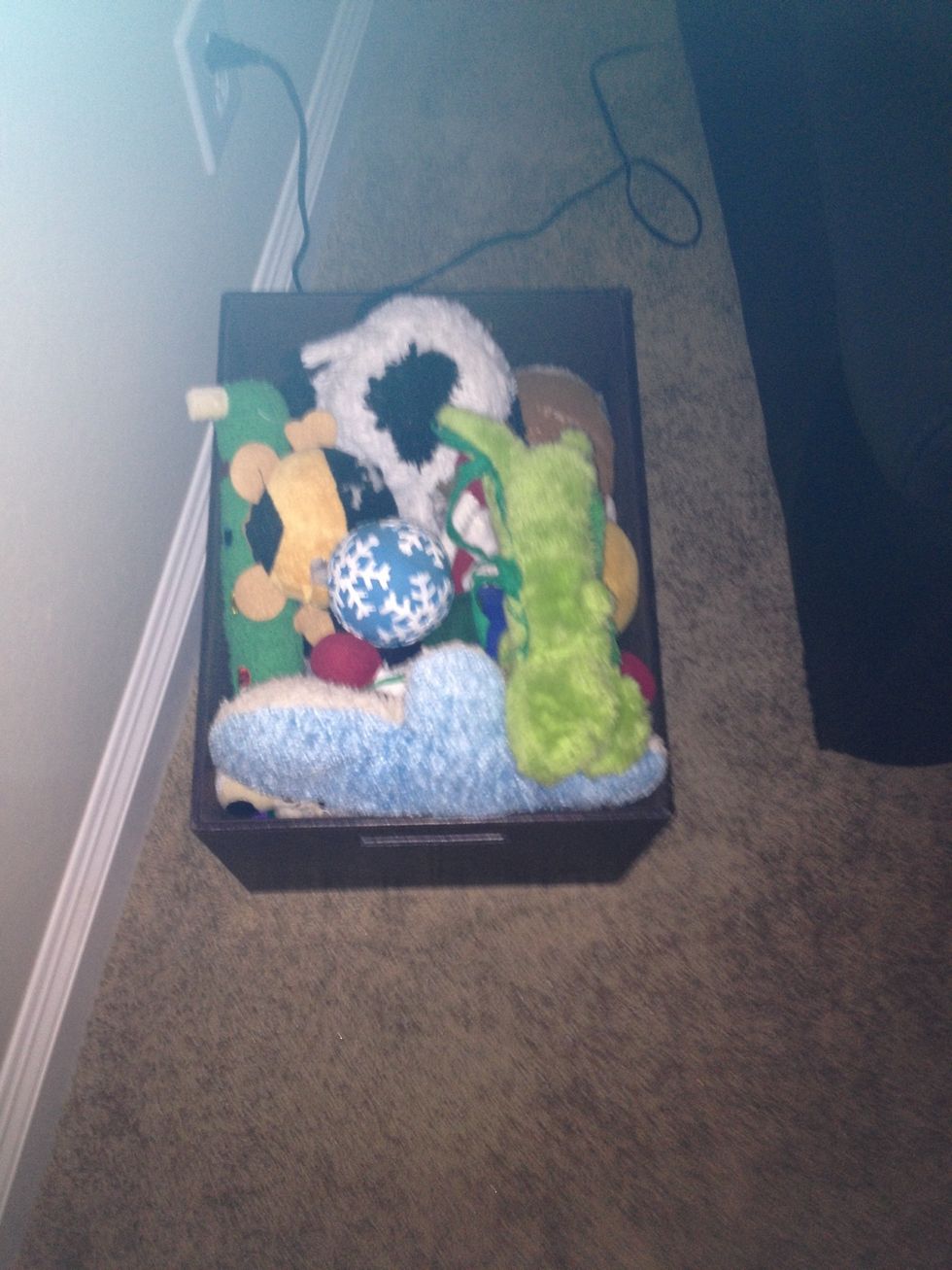 Find your toys!
Throw multiple toys at once. This will get your dog running.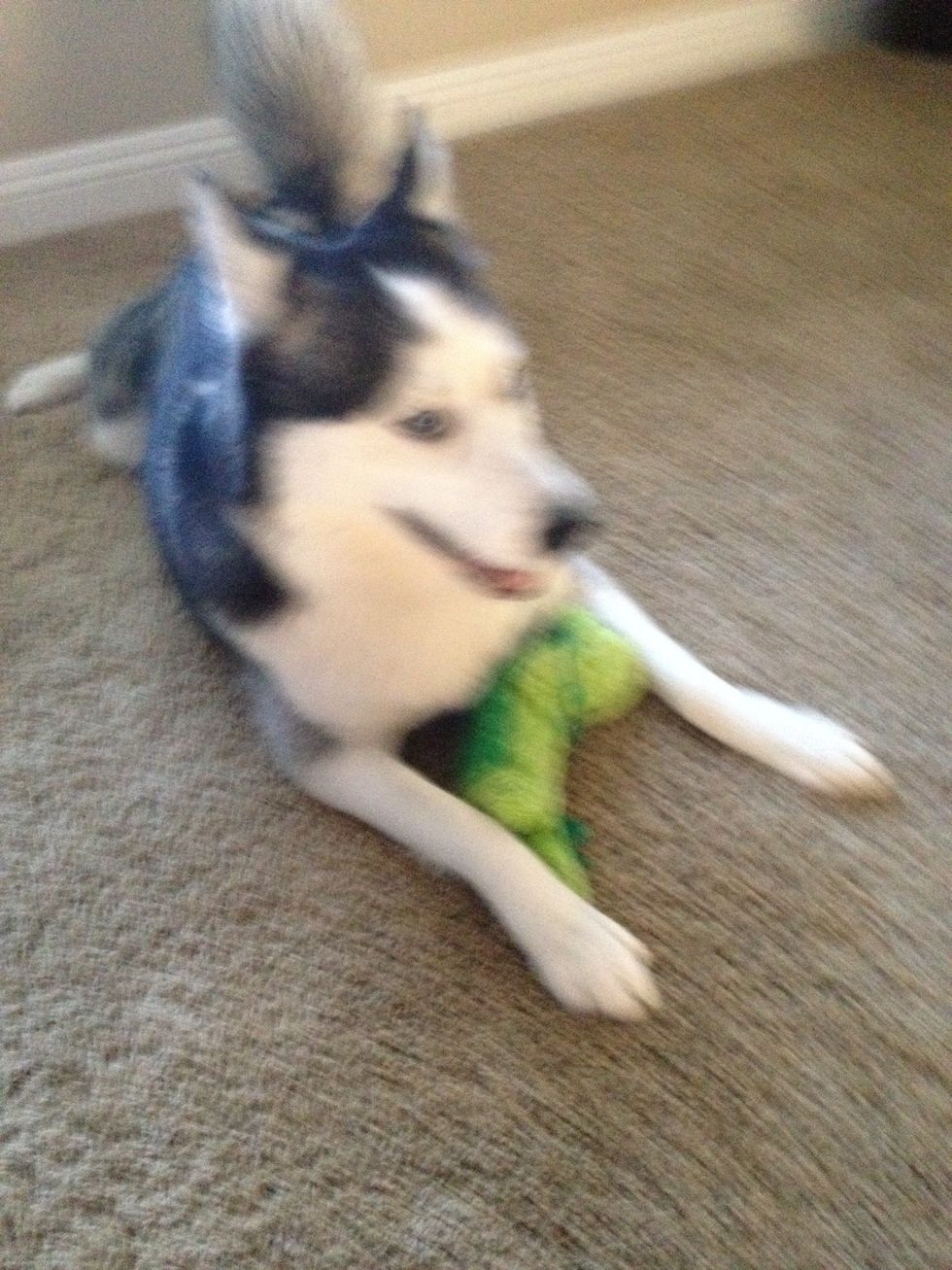 Getting Crazy!!!
Throw a toy up in the air and see if the dog can catch it.
Trick them when throwing the toy.
If you have a small laser shine that on the floor. They like to chase the colored dot. *don't shine in their eyes!!!*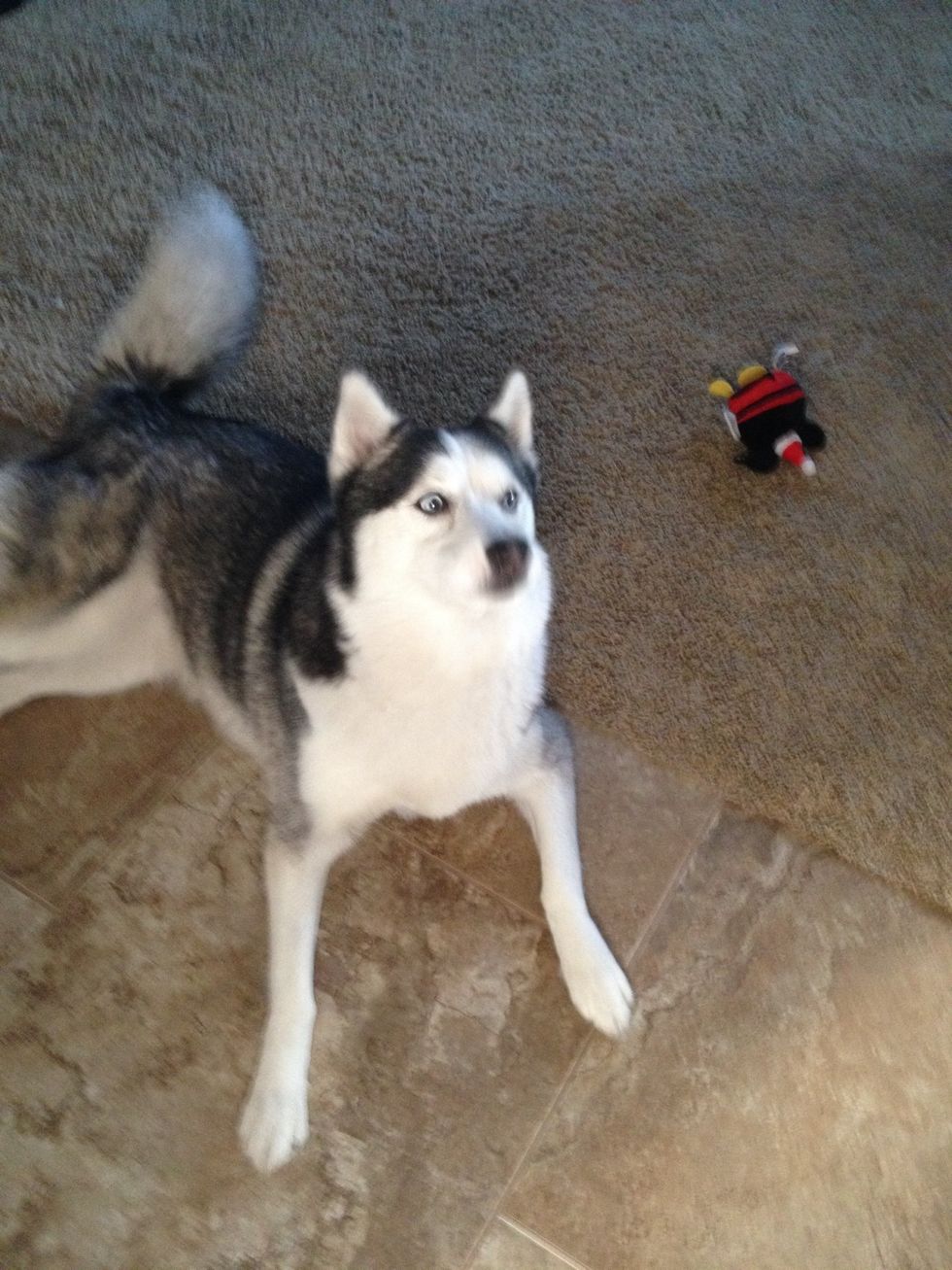 Have fun playing with your dog!