How to play with gesso and mist in an art journal
Play With Gesso and Mist in an Art Journal
I started with the Imagination Crafts (IC) Glossy Patterned Paper in green which is a resist paper glued to an art journal page, and using 3 stencils from IC applied clear and black gesso and let dry.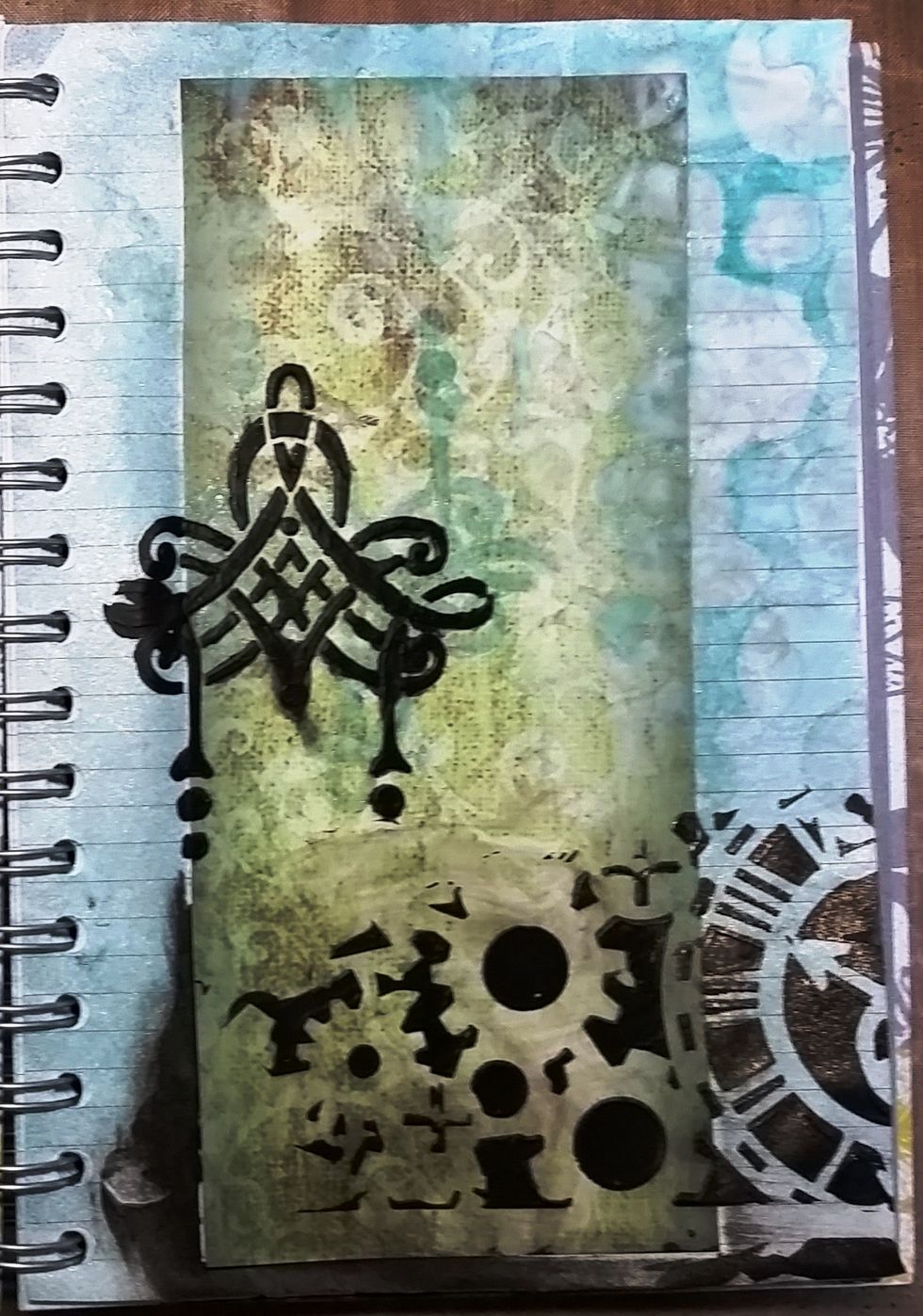 After the first layer of gesso dried I misted the entire page with Tattered Angels (TA) mist in Verdigris and let dry. I added a second layer of black and clear gesso with the same 3 IC stencils.
After drying again I misted the entire page with TA Mist in Olive Vine. I added in more clear and Black gesso with the same IC stencils - layer 3. Do not use a heat gun to dry it bubbles the gesso.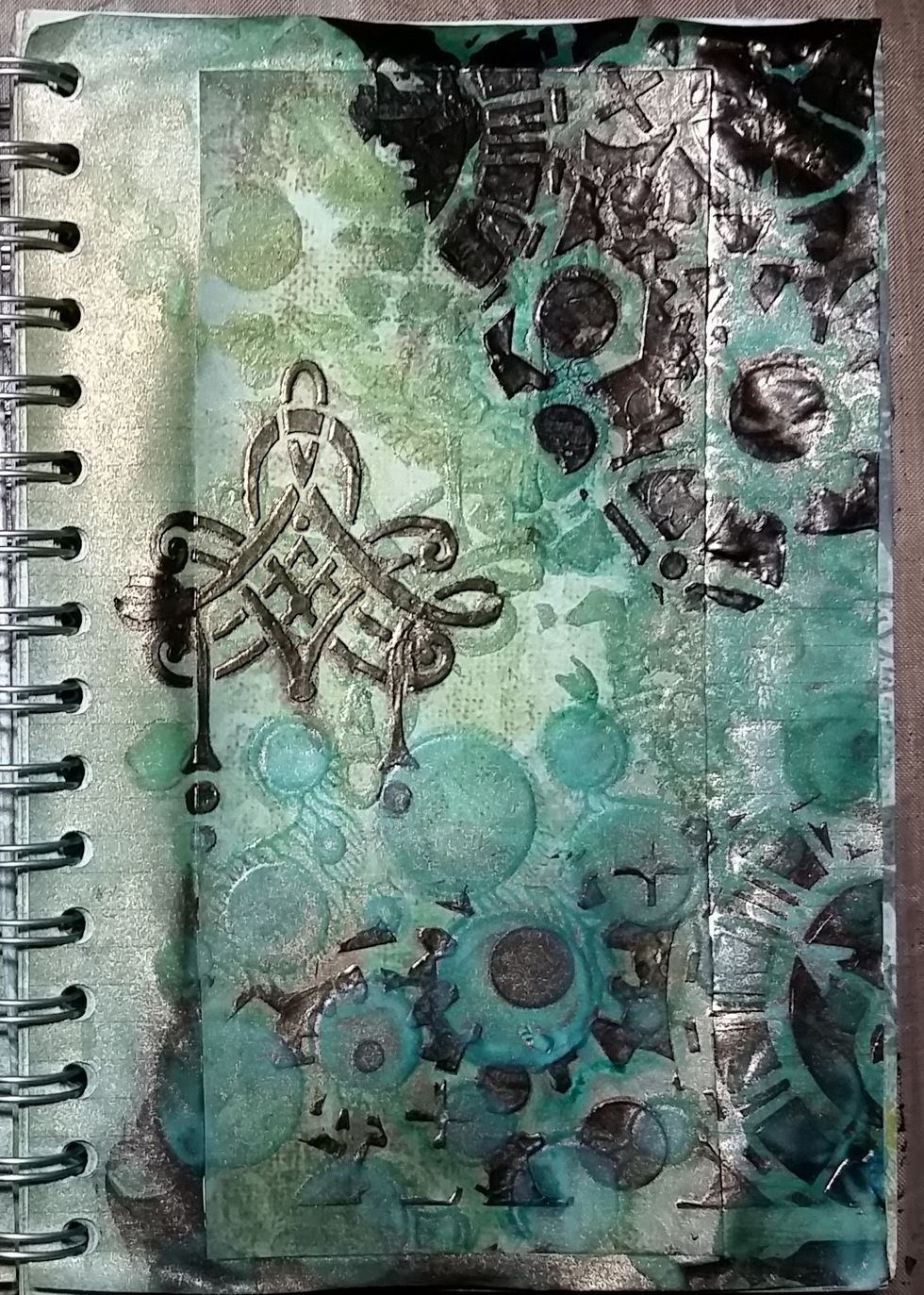 After the gesso dried I added in another layer of TA mists in both Verdigris and Olive Vine. Look how the black gesso pick up the shine in the mists and make it almost look gold!!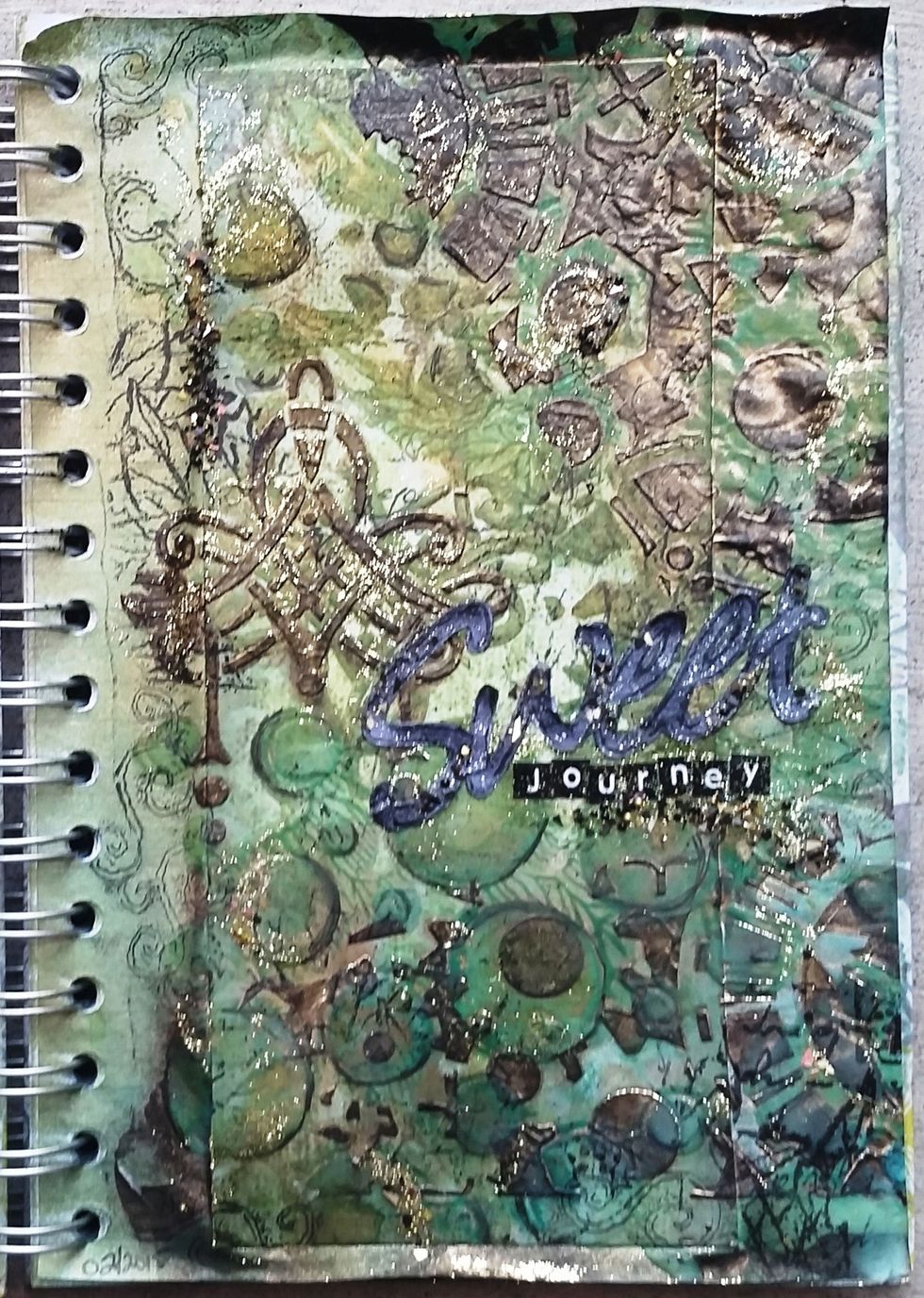 Added gold glitter from IC and the title. Used a black pen to trace the circles at the bottom left to help them pop. I also added black micro beads around the page and some IC stamps in black.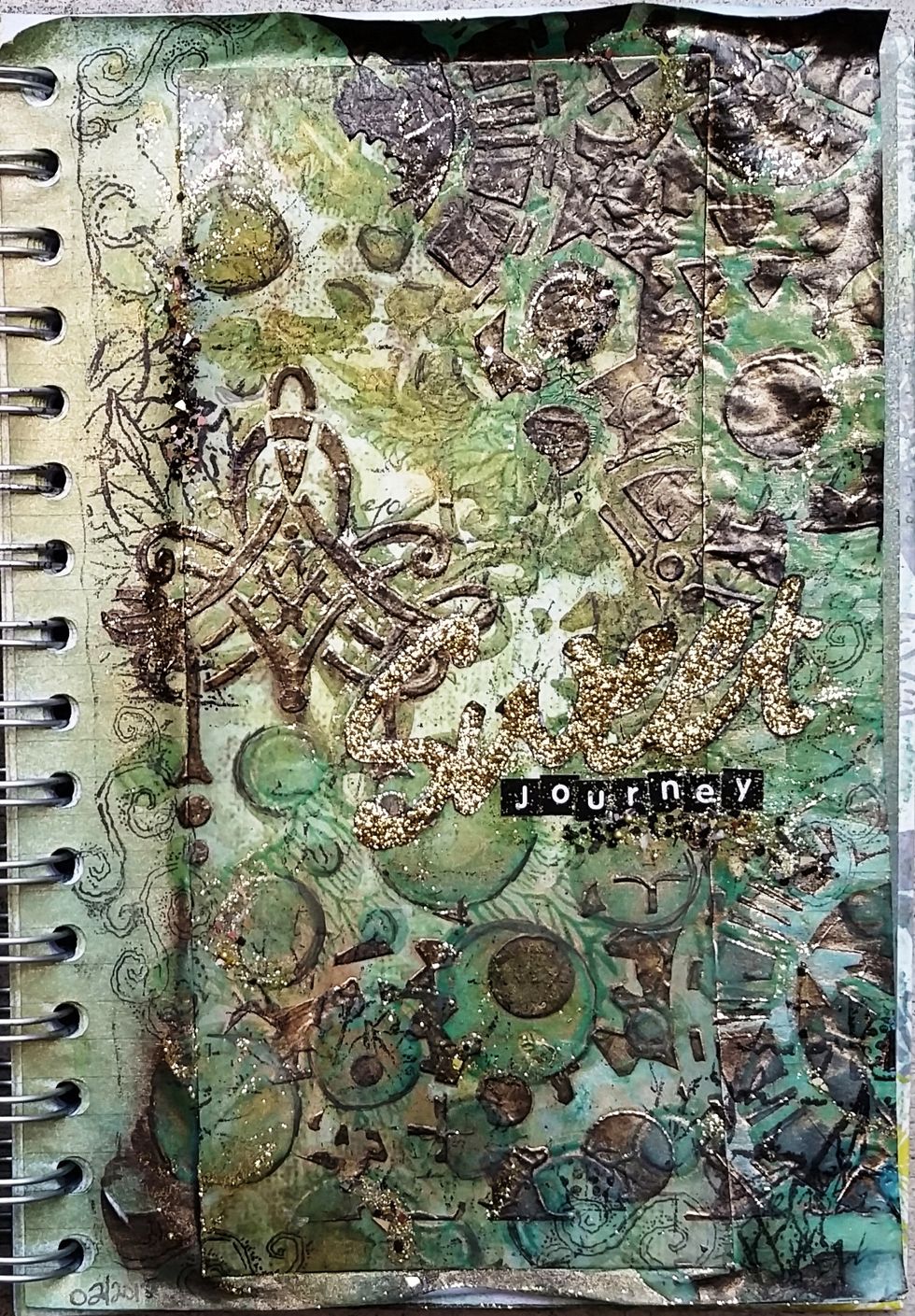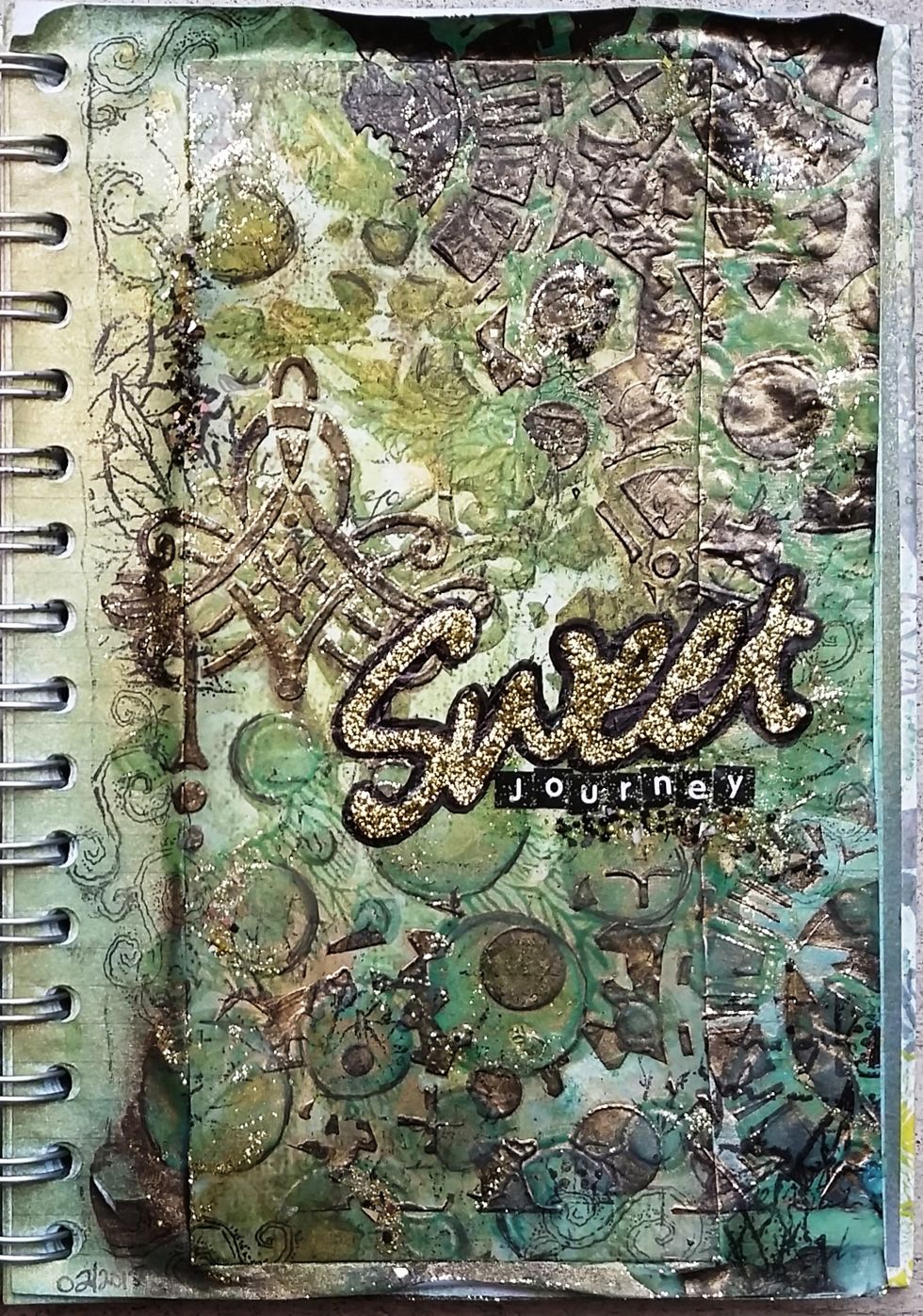 The gold title just hid in the page, so I traced the title with a thick black pen (Copic) to help it pop.
Stencils
Glossy paper
Glitter
Beads
Gesso
Mists
Black Pens
Stamps