The purpose of the game is to see who knows the other players the best.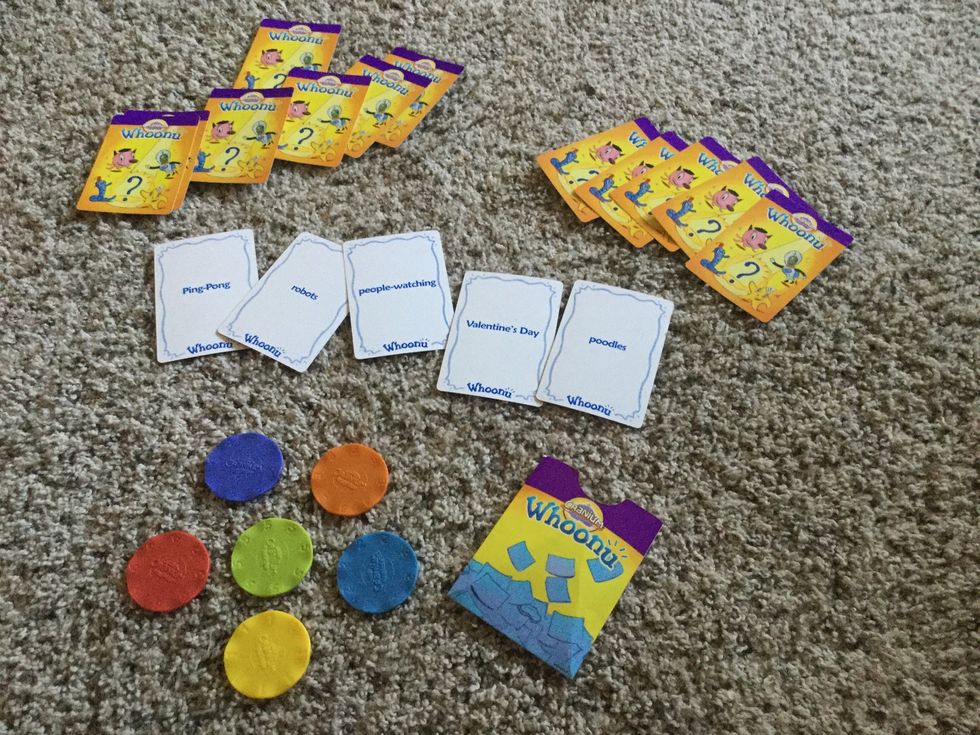 This is how you play: You choose one person to be the whoozit first. The other players get 5 cards and try to choose which card the whoozit likes the best.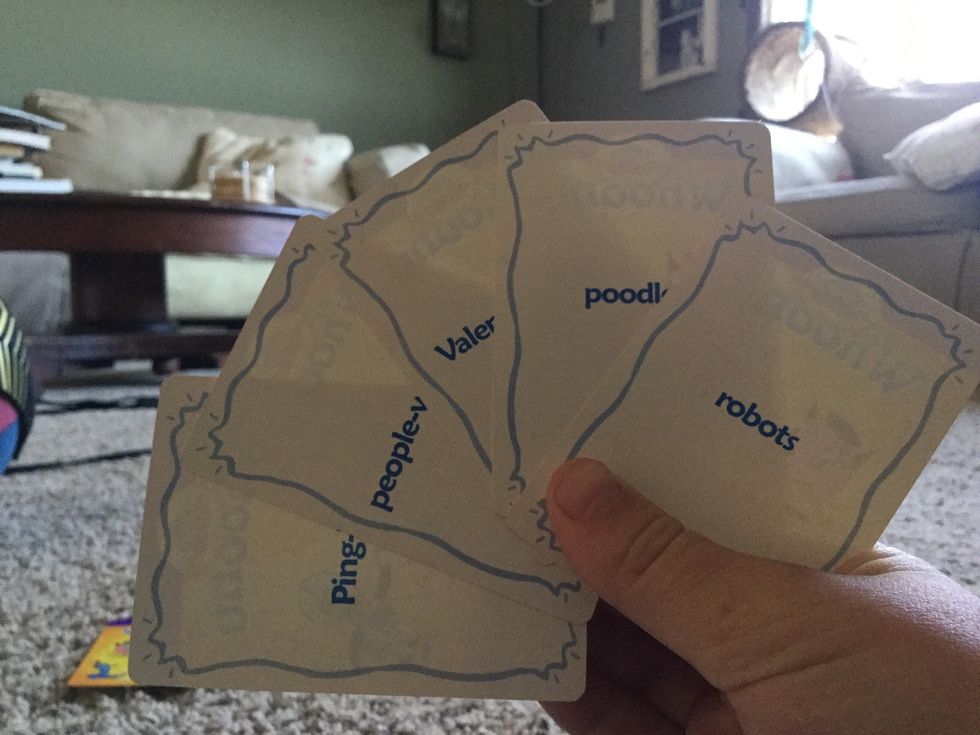 The whoozit places the cards from 1-you don't like it- to 6- you love it. The other players gets the chip where the card was.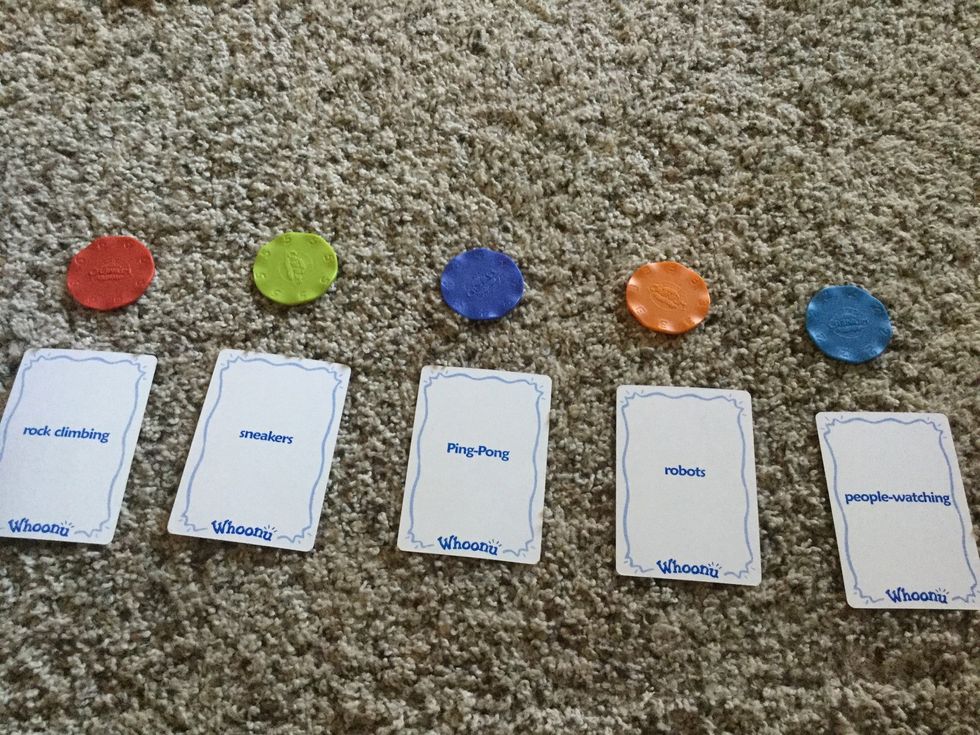 Whoever has the most points on the chips when everyone has been the whoozit, wins! Who knew you could have so much fun with…………………..WHOONU!!!!!
Hope you play this soon!!! It is a SUPER fun game!!
5.0 Cards with random things on them`
6.0 Chips with numbers 1-6
1.0 Secret envelope