These are the three pieces you need in order to play trombone. A mouth piece, a bell, and a slide.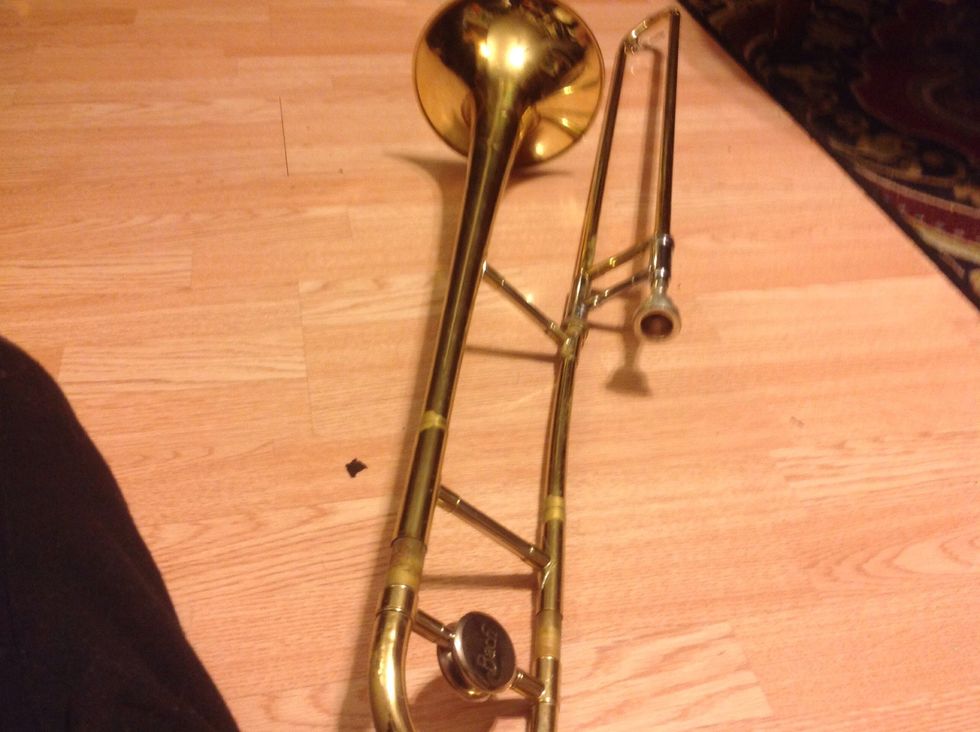 This is how it is suppose to look put together. Once together you actually play many different notes. Most notes revolve around the bass clef.
This is how you put the trombone in your left hand as you hold to play the trombone itself.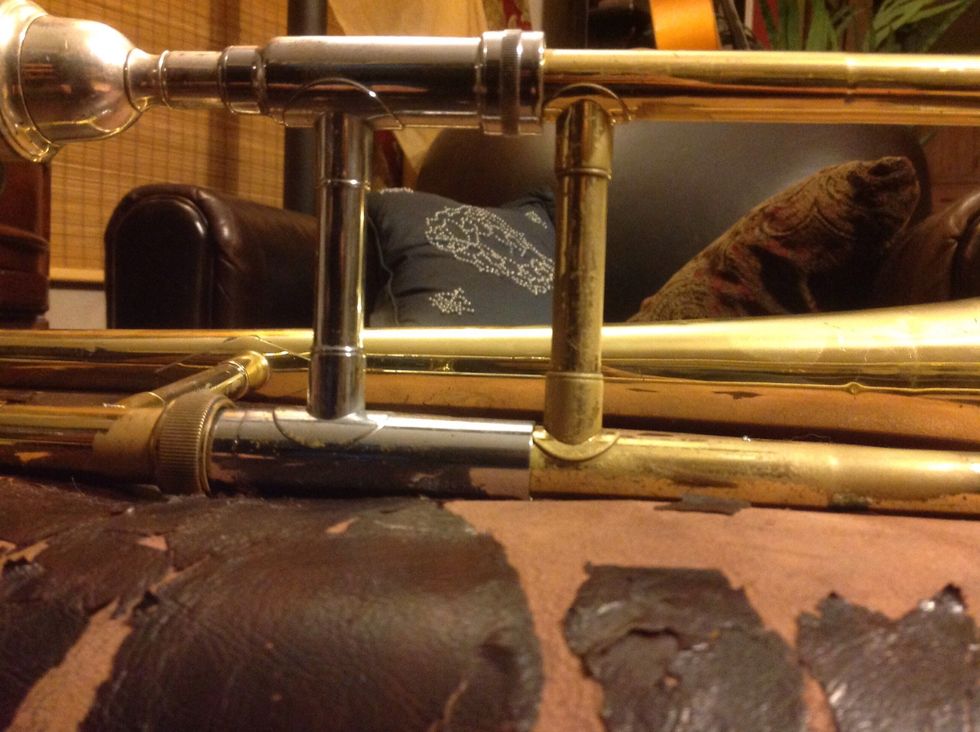 This is known as position 1. You can play three notes in this position. B flat, And F.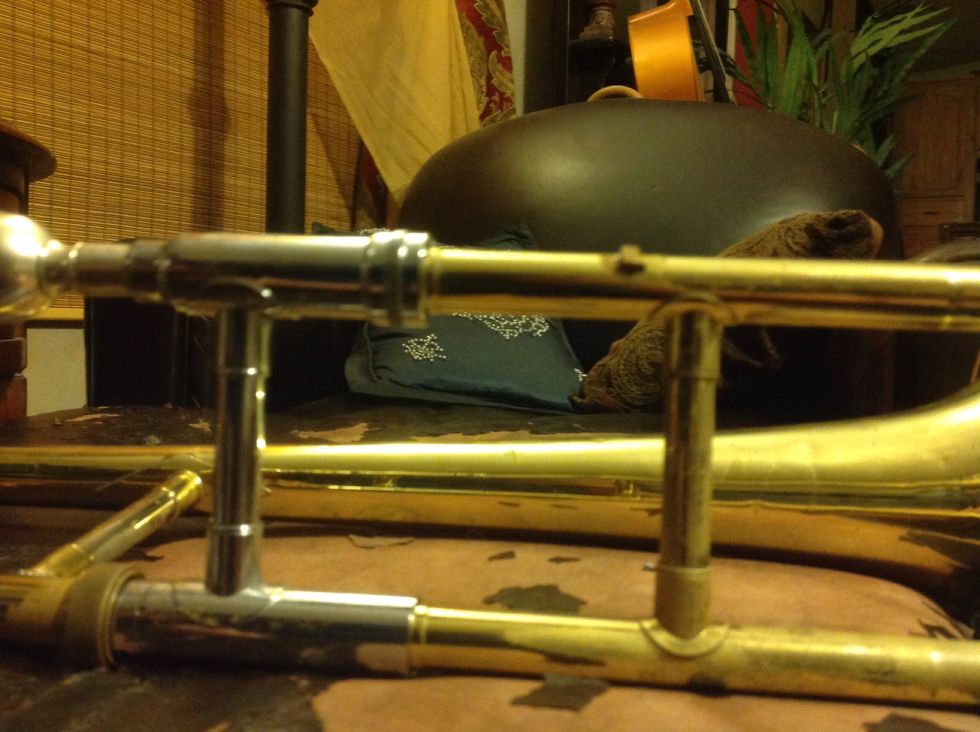 This is second position, you can play an A in this position.
This is third position. You can also play an A.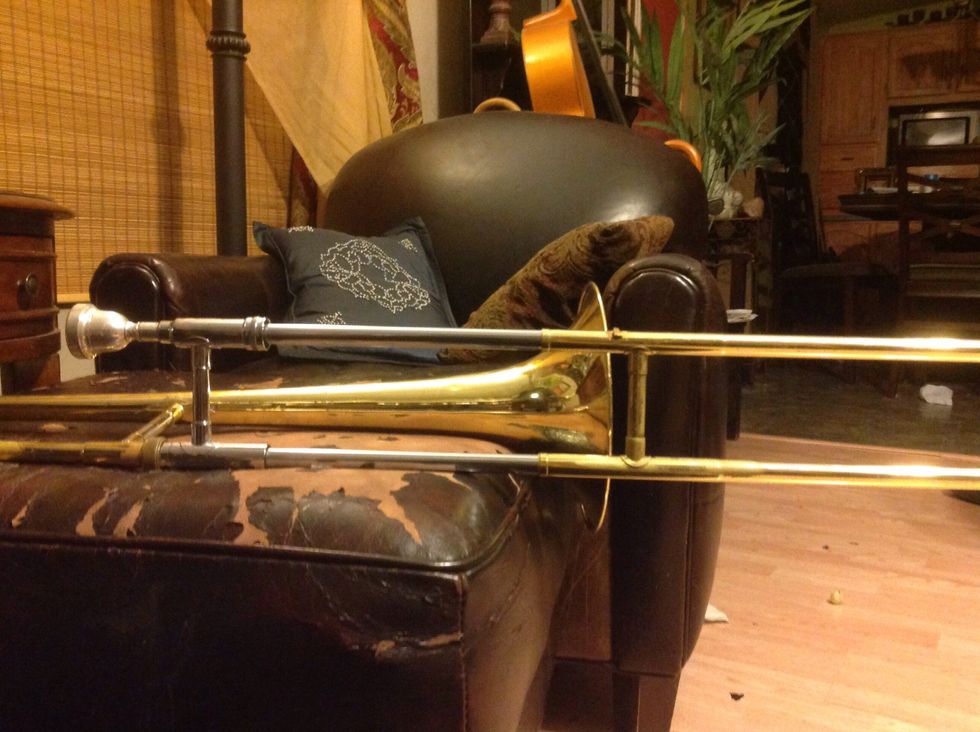 This is fourth position. You can play an E.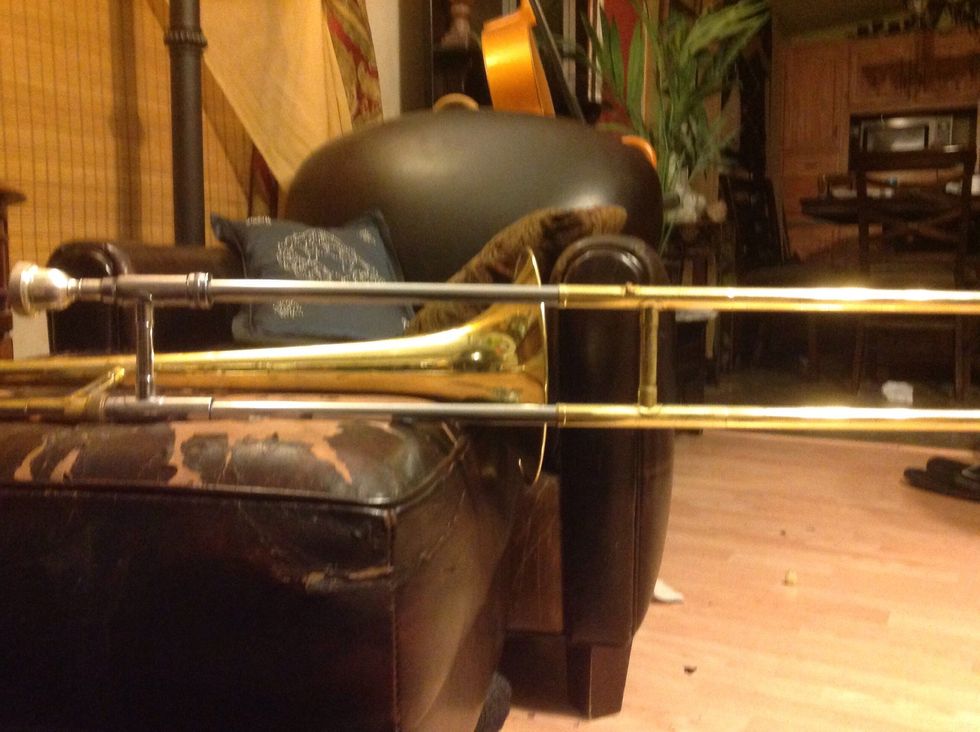 This is fifth position. You can play a F sharp, or D flat in this position.
This is sixth position. You can play a C flat with this.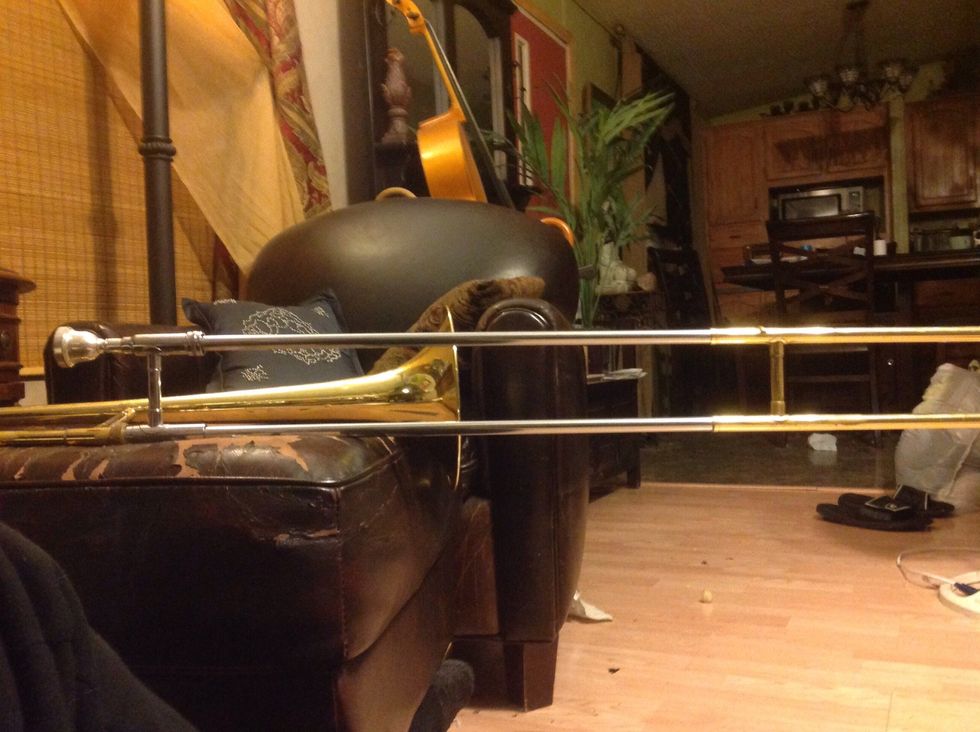 This is seventh position, one of our farthest positions. Only one note can be played with this position but that is learned at a later date.
This is the general B flat scale that everyone starting out on trombone learns. Every single piece of music is based off this scale. It also builds off of this scale. The rest is just muscle memory!
So get to learning the trombone!
1.0 Trombone
1.0 Trombone Book