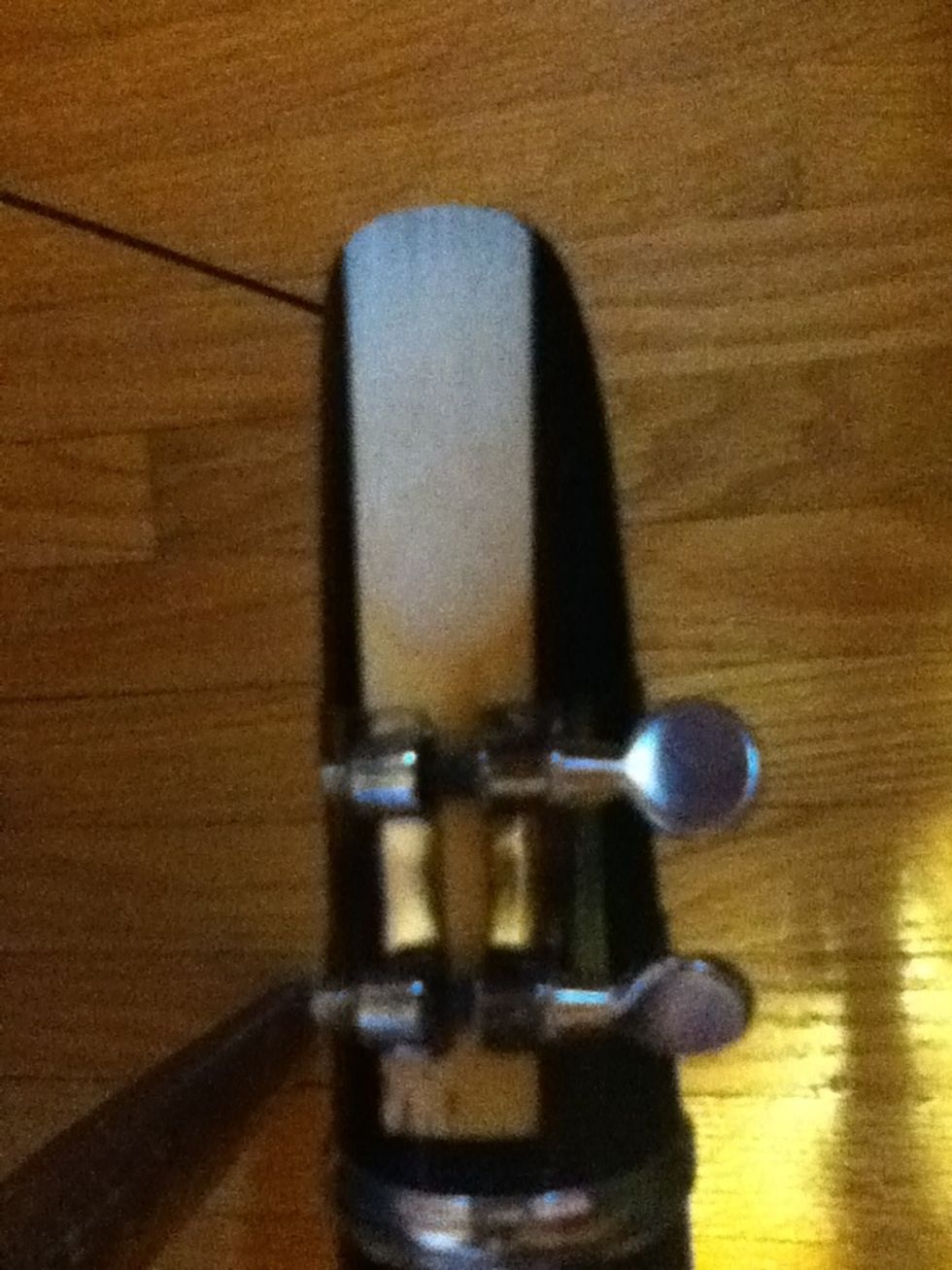 This is the way your reed should look when put on properly.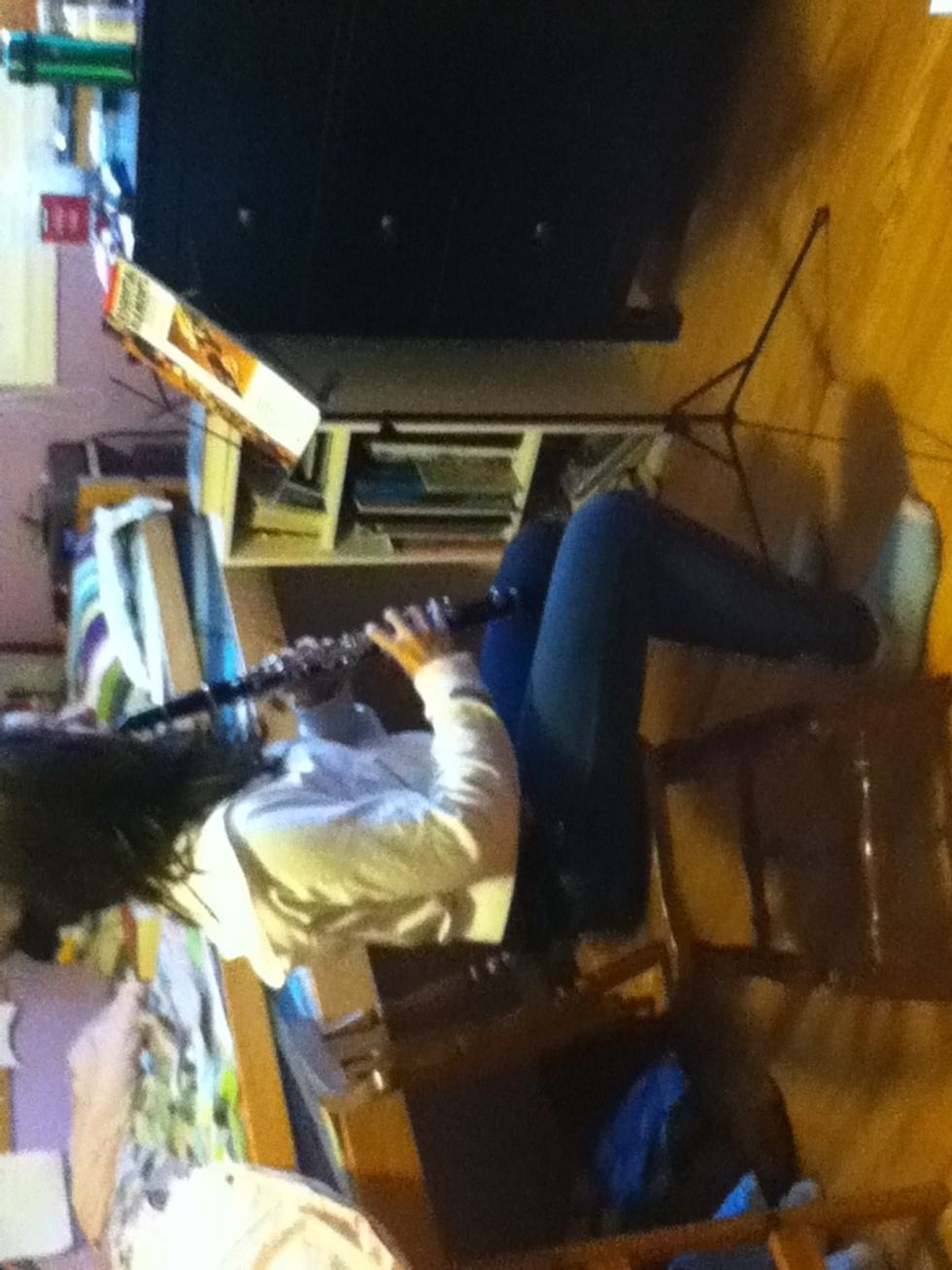 This is how you should sit when playing the clarinet. Your feet should be flat, back should be straight and fingers should be in the correct spots.
Congrats you now should know the basics on how to assemble and sit when playing a clarinet :) hope you like it!
1.0 Clarinet
1.0 Music stand
1.0 Chair
1.0 Reed
1.0 You!