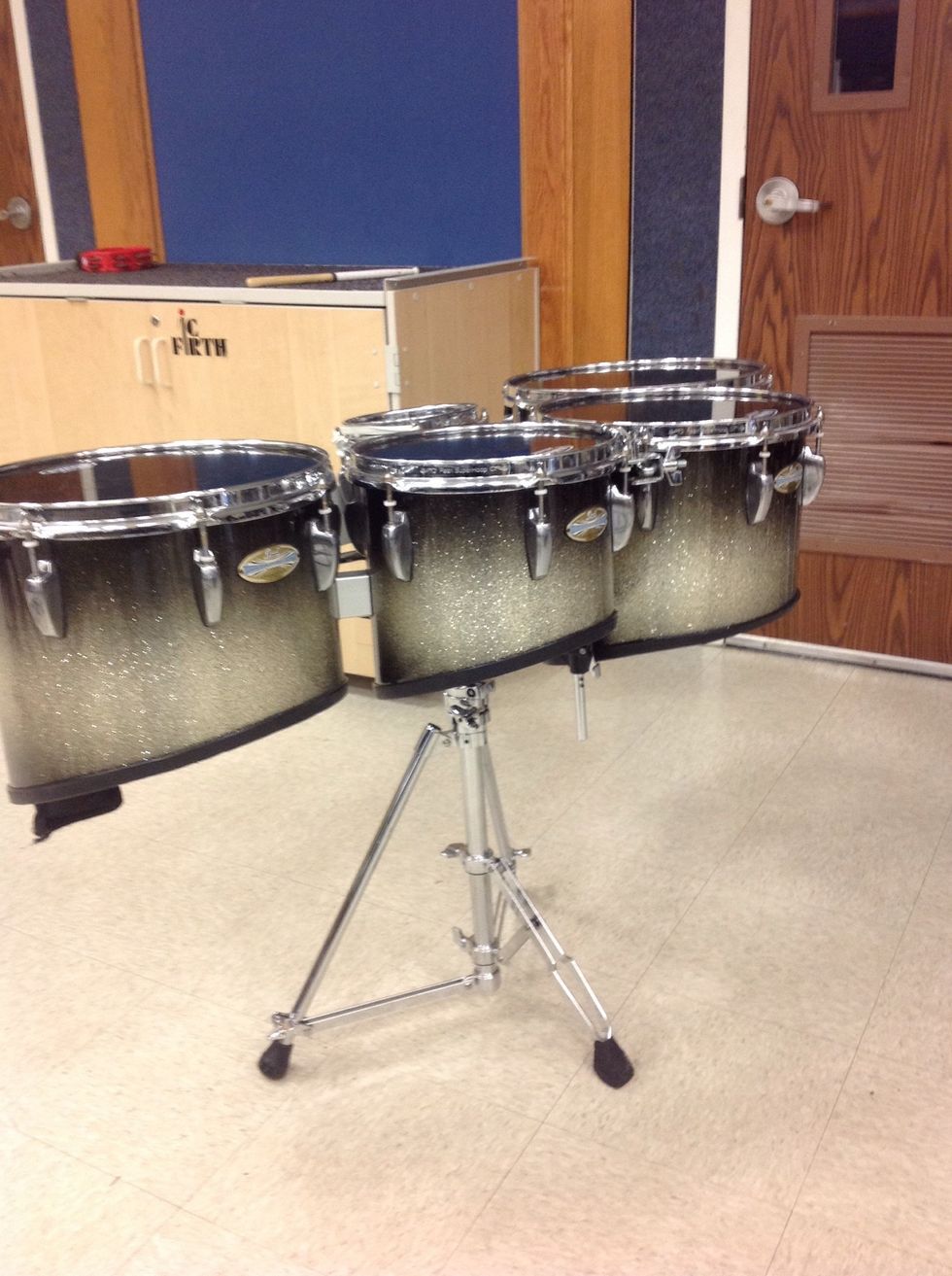 First off, unpack the marching tenors from their case to set them on their stand. Make sure that they are level with the ground.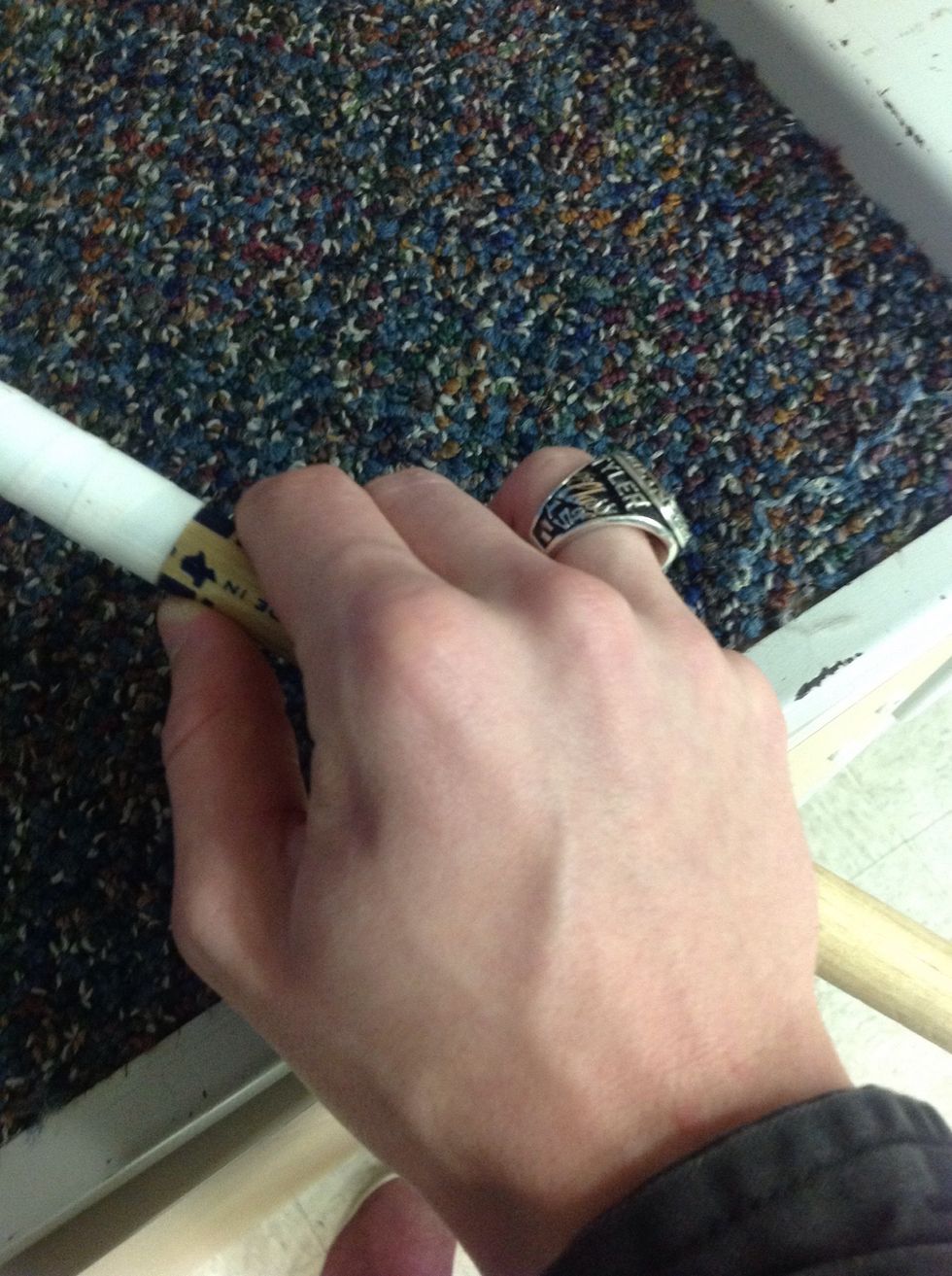 Secondly, grip the drumsticks at the lower third of the stick, with your thumbs pointing forward. Relax the middle segment of your index finger directly opposite your thumb. Hold a relaxed grip.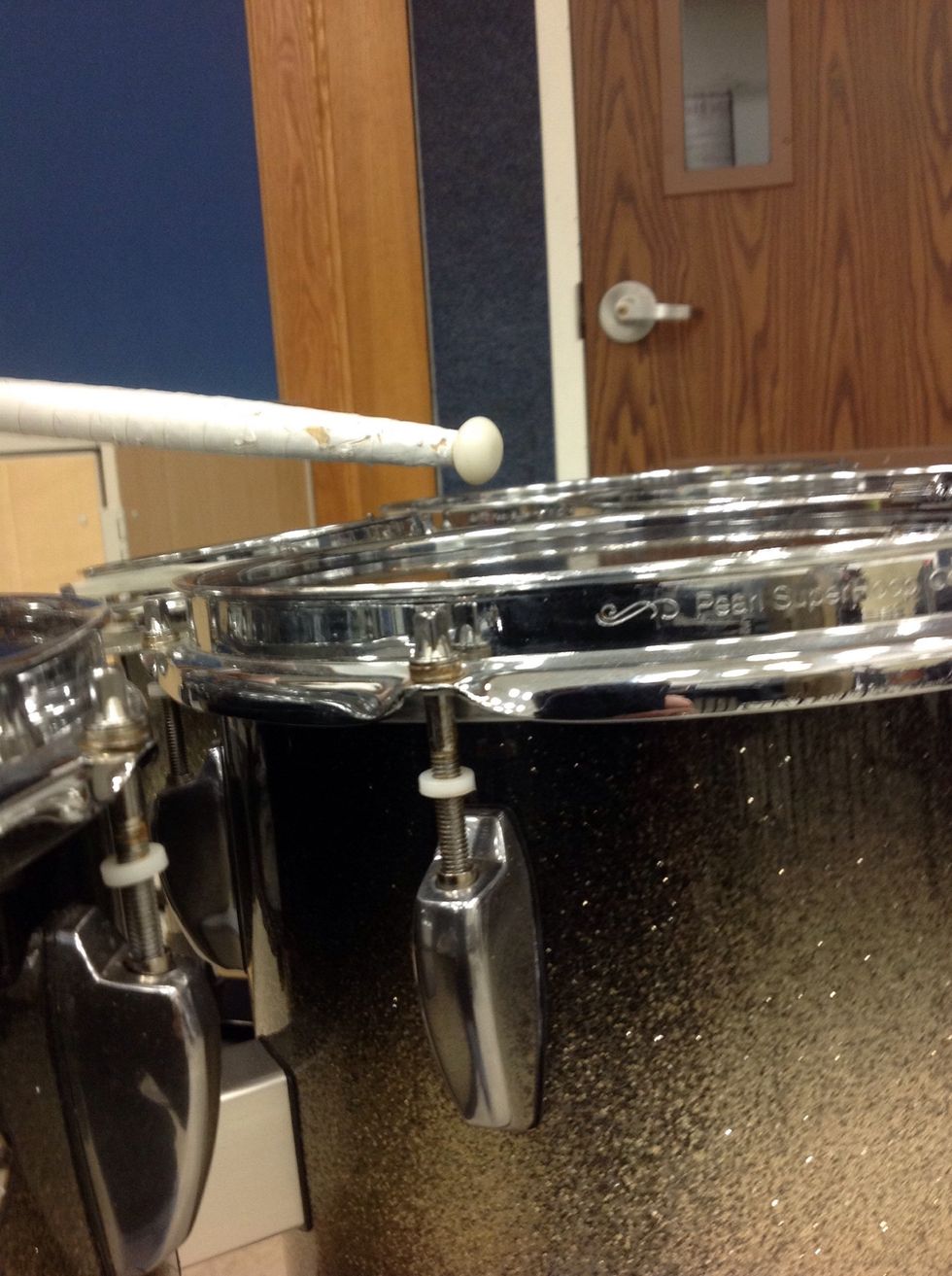 Third, raise the stick above the drum of your choice about 3in from the drum, the main stick heights are 3,6,9,12, and full strokes.
Next, make sure you always have the sticks tilted downward slightly, and slanted inward.
Think of marching tenors as an x-y graph, your hands should never move off 'the grid'. Crossovers always go right hand over left hand.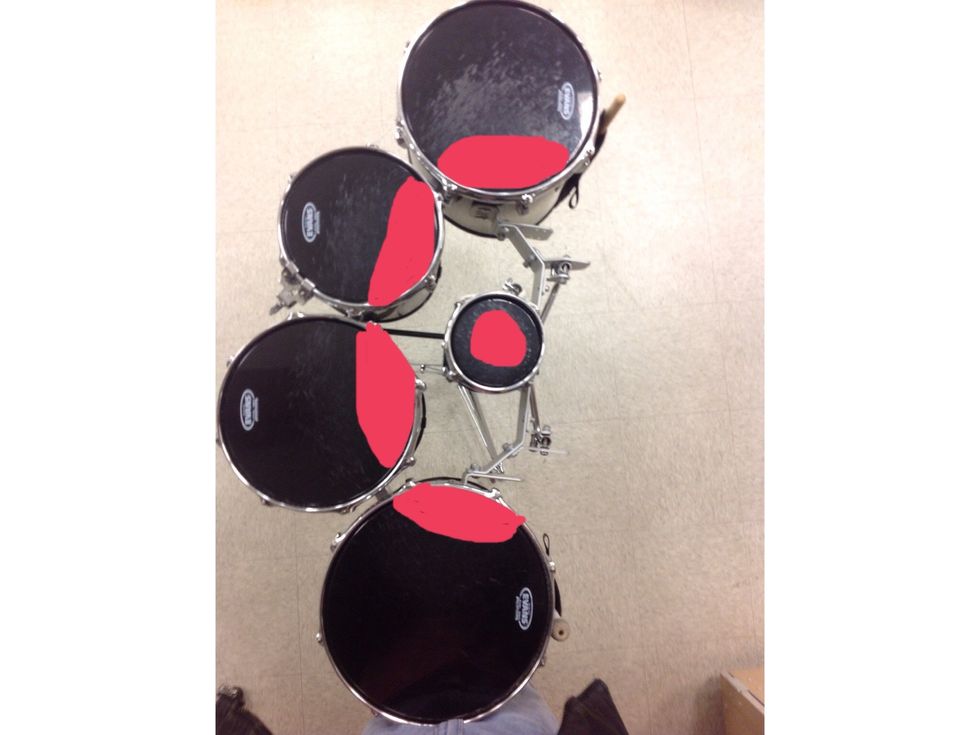 The red areas shown are the playing zones of the tenors, try not to play outside them for the best sound quality.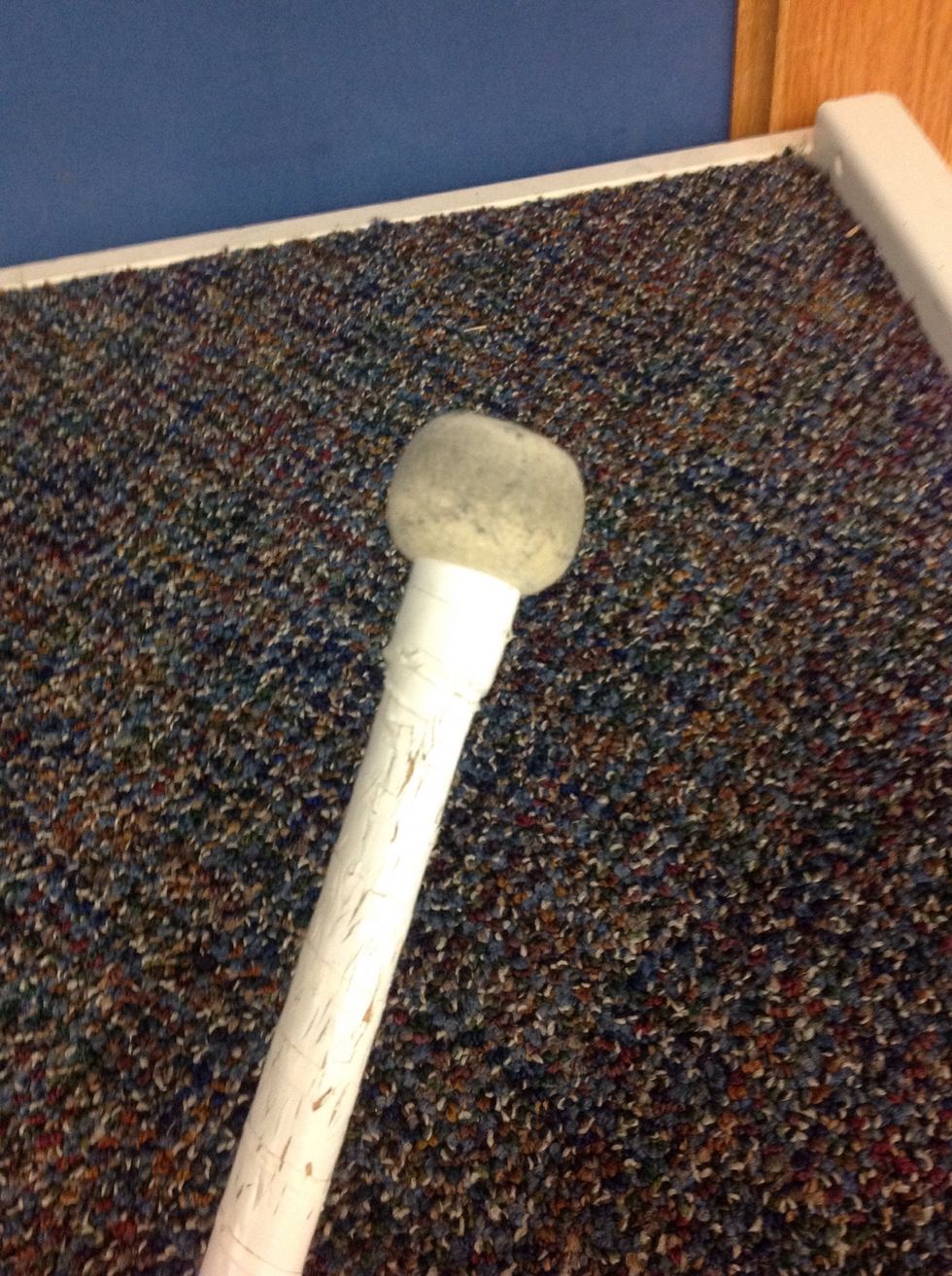 For different tones and timbres, you can use varying mallets and sticks.
When you're ready to pack the tenors up, grasp the bar as shown then pull up.
Audience- people wanting to play tenor drums
Drumsticks
Marching tenor drums
(Optional) Sheet Music