When you open temple run it will open to this page
Press the "play" button to start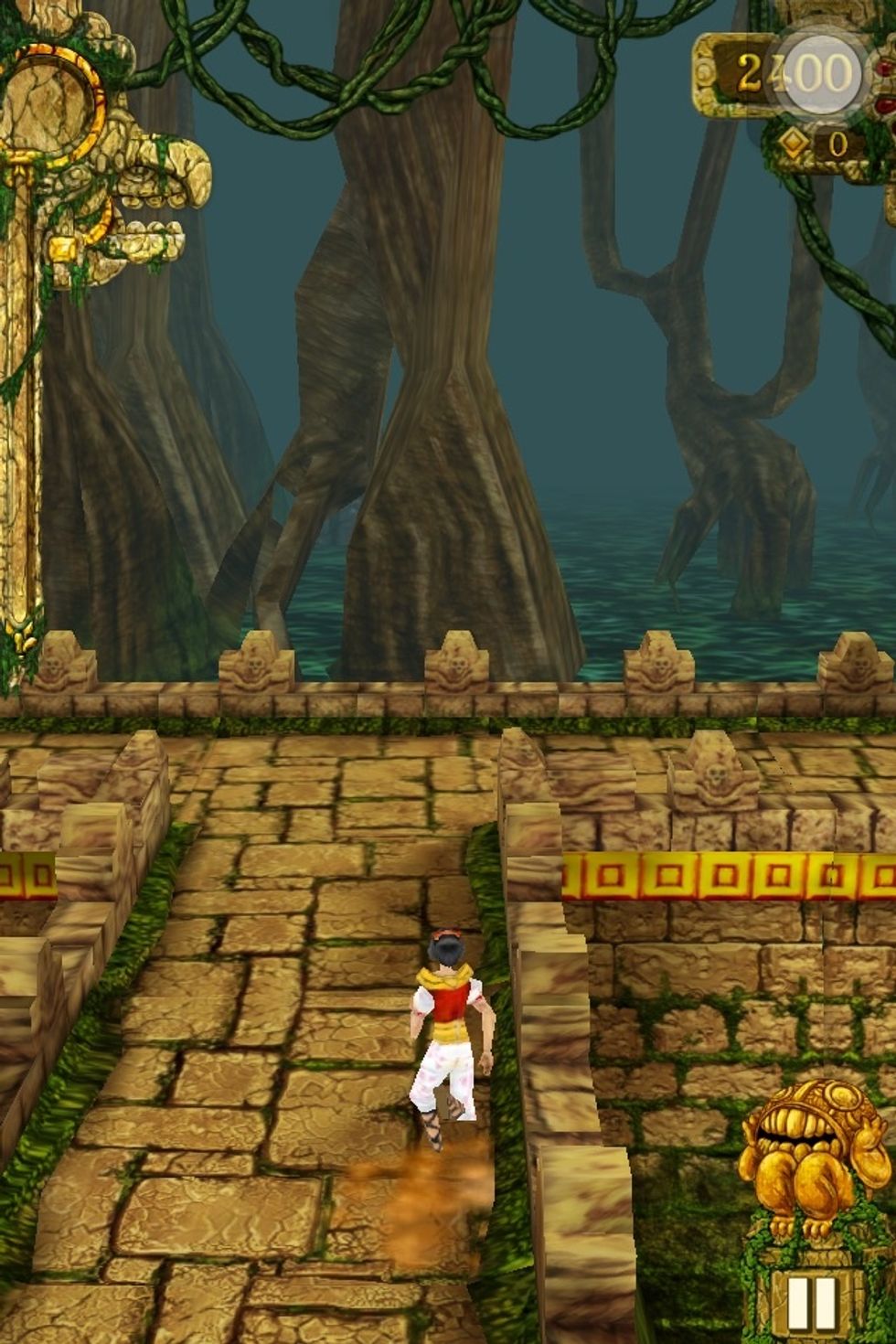 You will come to a screen like this and turn by sliding your finger across the screen different ways
You can jump by sliding your finger up on your iPod/iPhone/iPad screen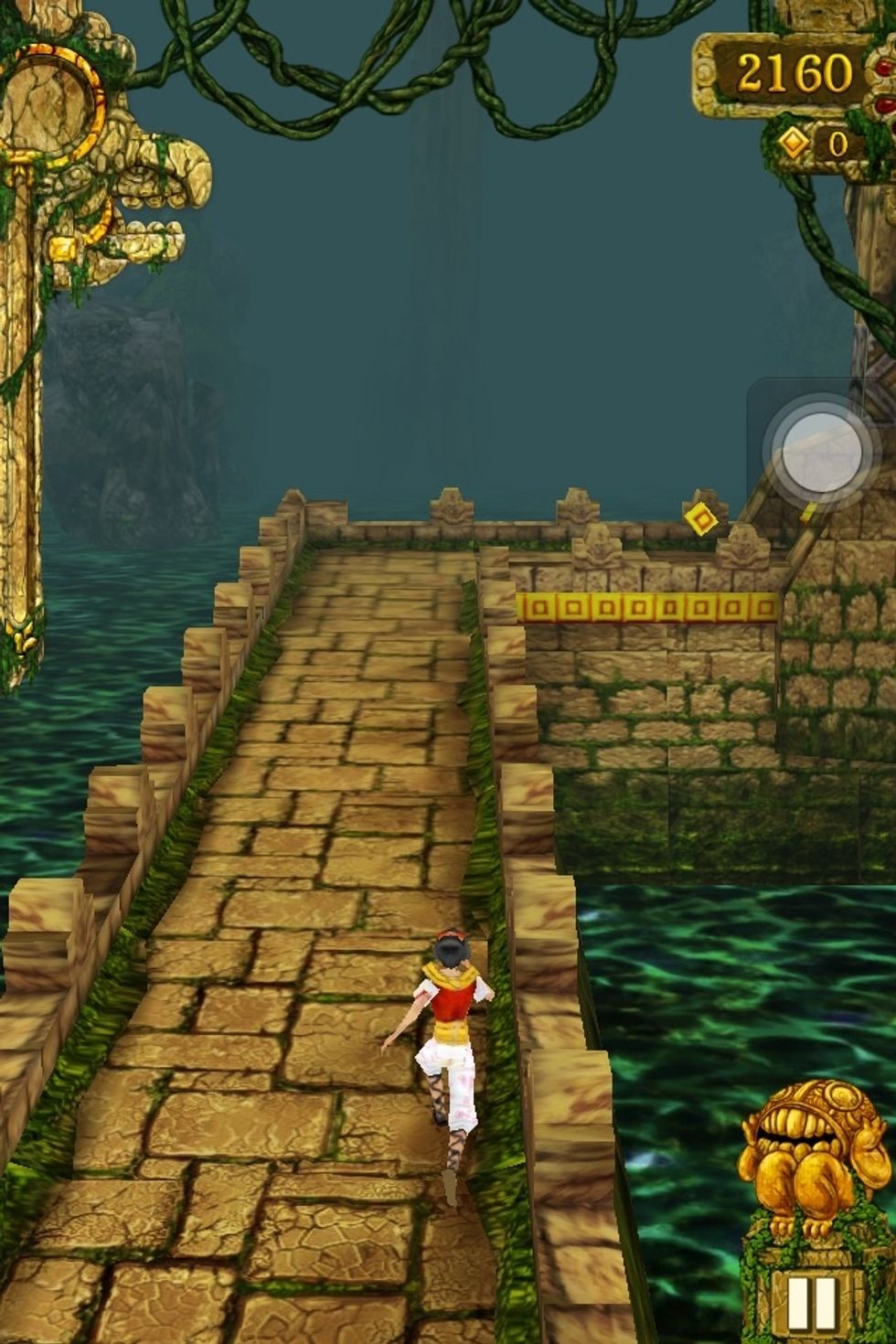 You can slide by pulling your finger down on the screen
The main idea is to collet coins to buy stuff so save up!!!!!!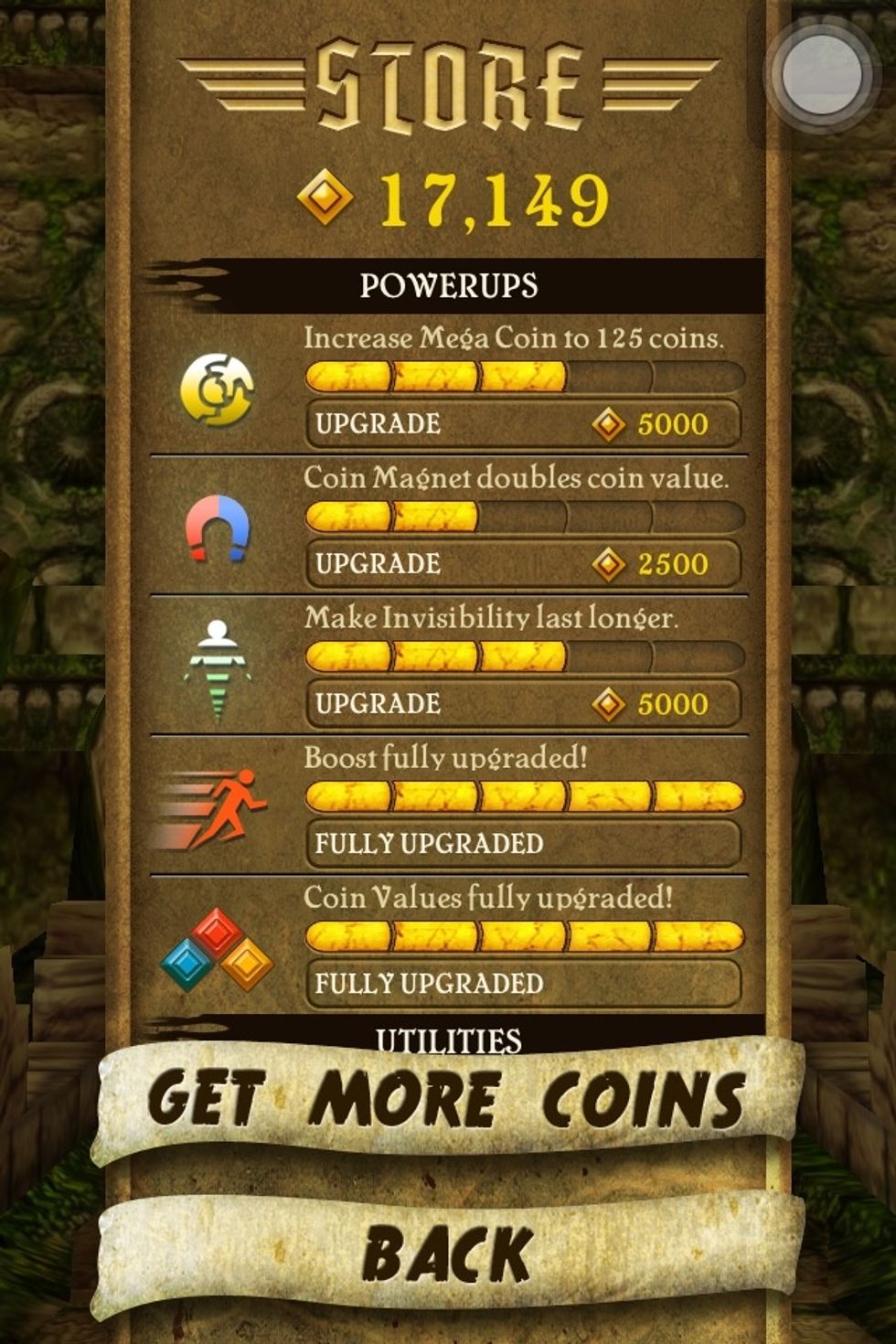 Go to the store on main menu and you will find a screen where you can buy: power ups, (turn screen for more)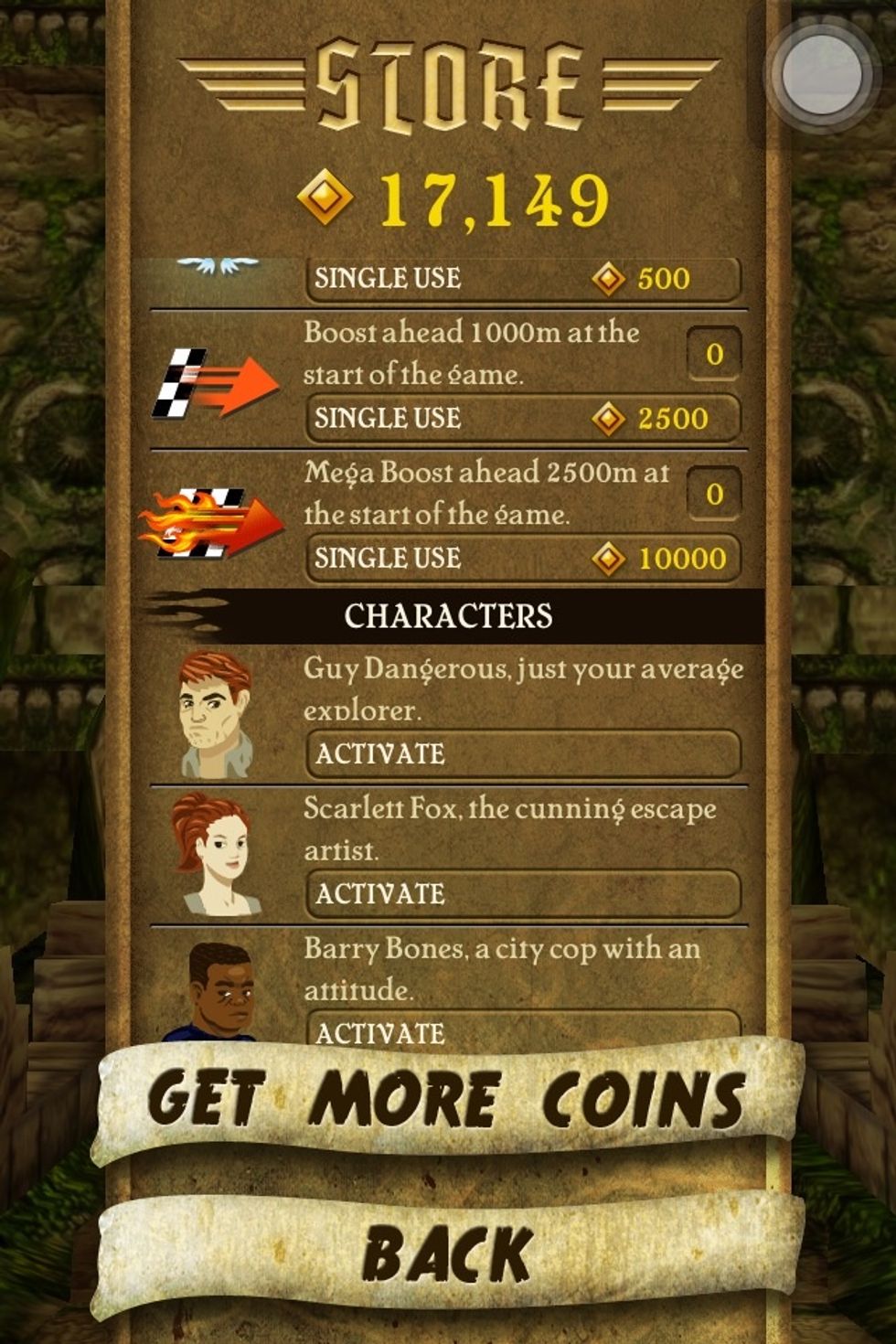 People,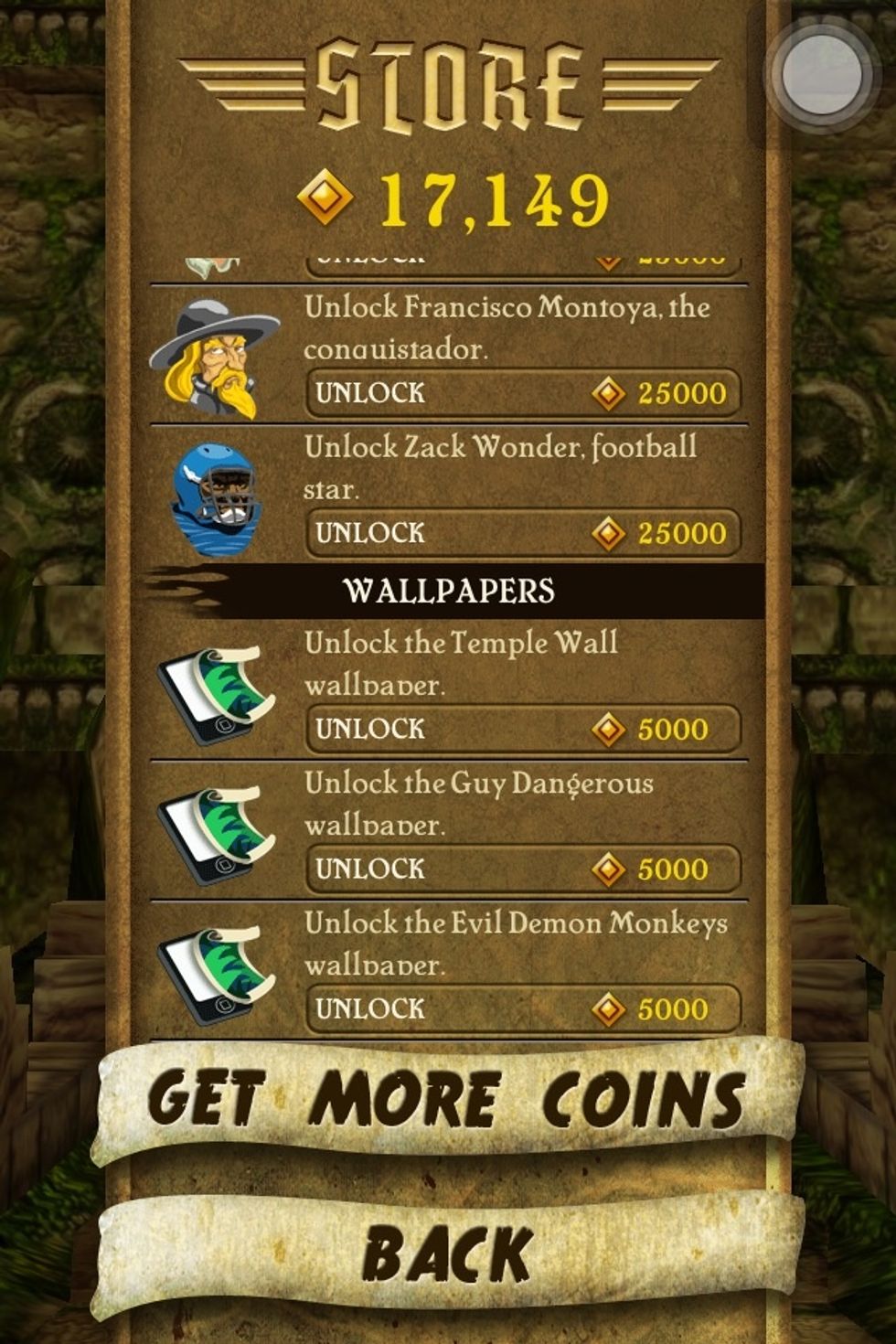 & even wallpapers!!!!!!!!!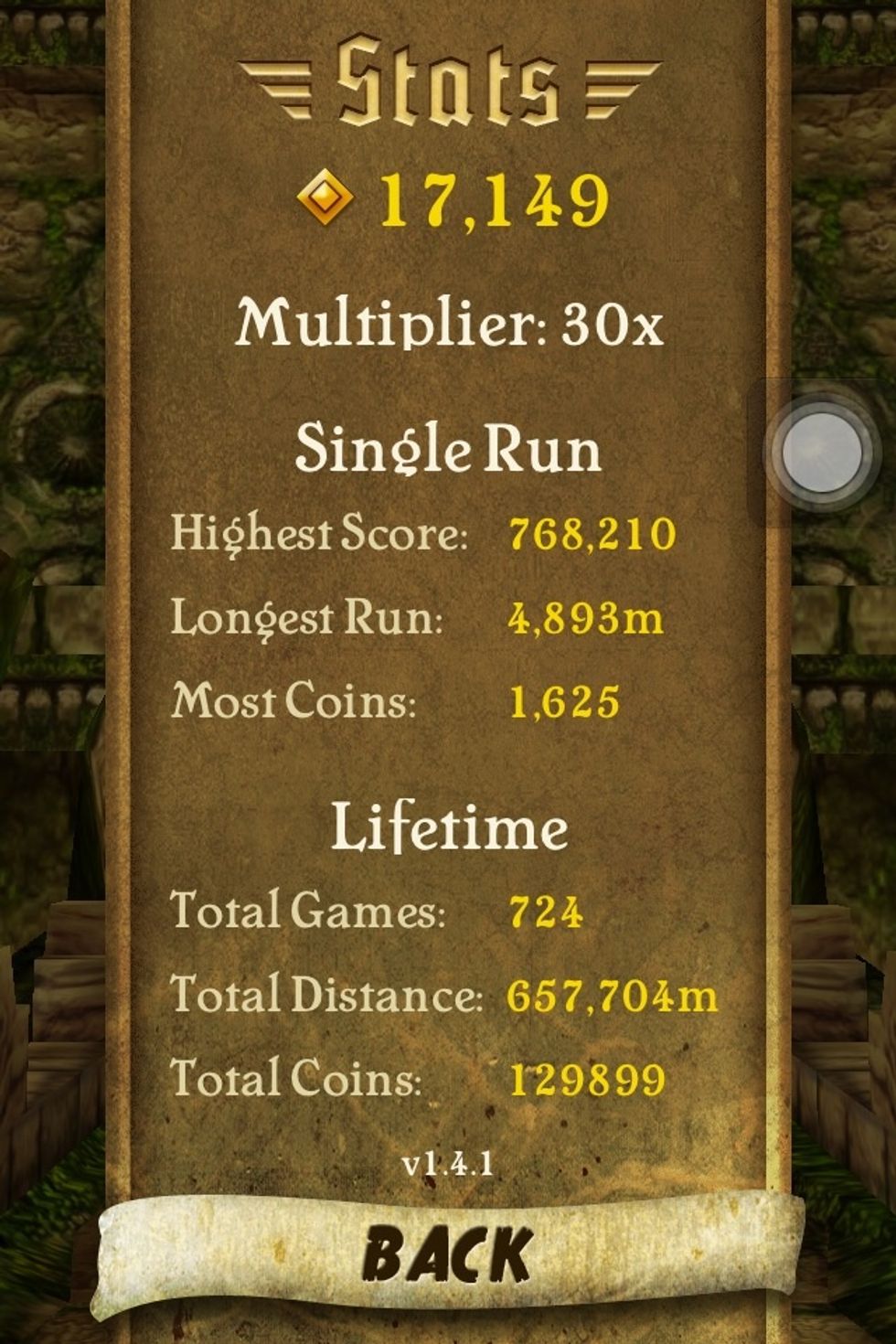 You can check your score by hitting stats on the home menu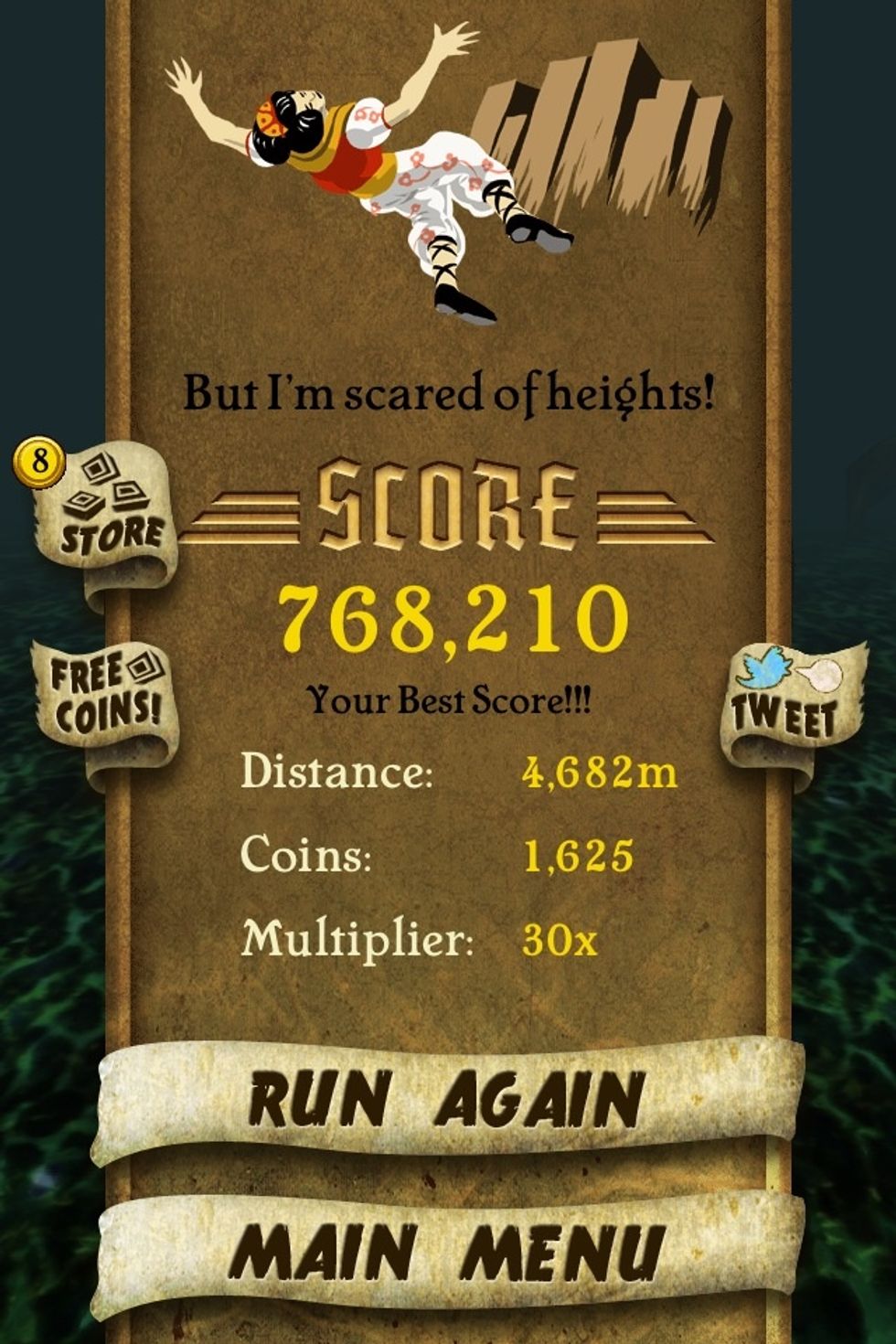 If you want to like me you can even take a pic of your high score!!!!!!!
The creator of this guide has not included tools