I will teach you to play Taylor Swift's cover of Coldplay's Viva La Vida, the one she made for BBC radio. You will learn to play Taylor's part, and at the end the no capo version. Ask.
17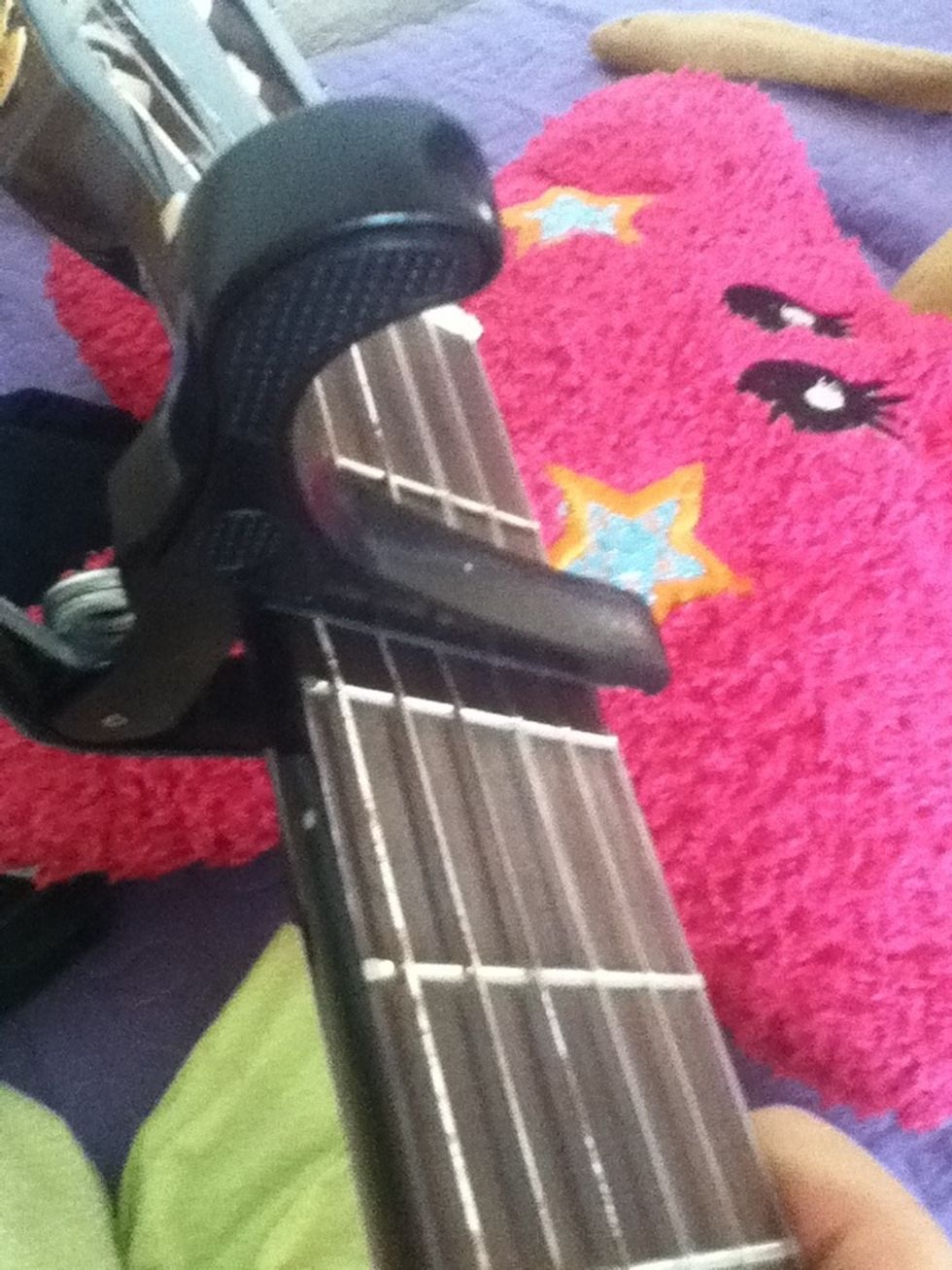 Place your capo at the second fret.
What I do to have estability, is to place my void and pinky fingers in the "3rd fret" (actually fifth) in the first and second strings.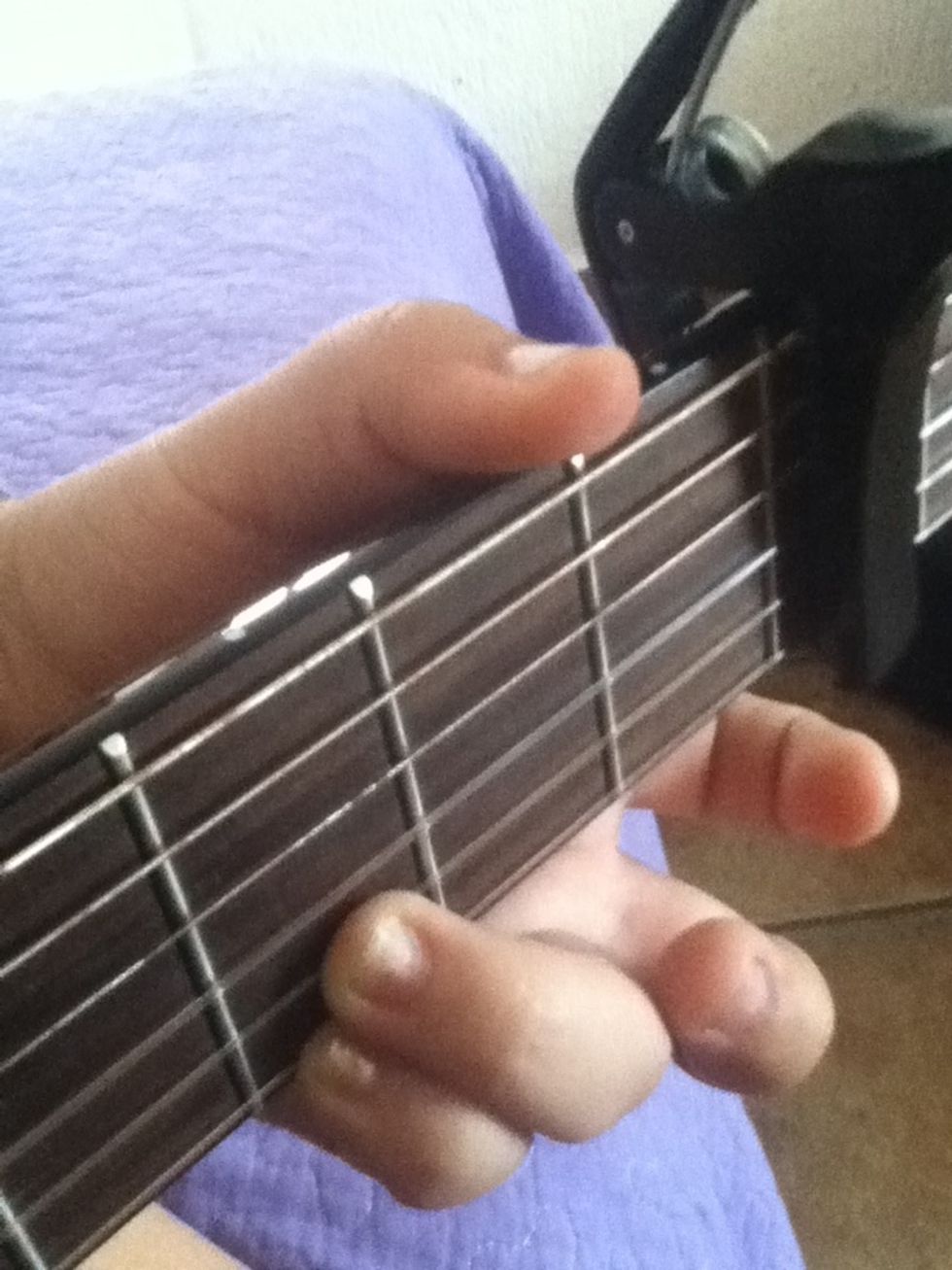 This way. (ignore my fatty fingers and my messy manicure).
Now place your middle finger at the "3rd fret" (5th) in the 5th string.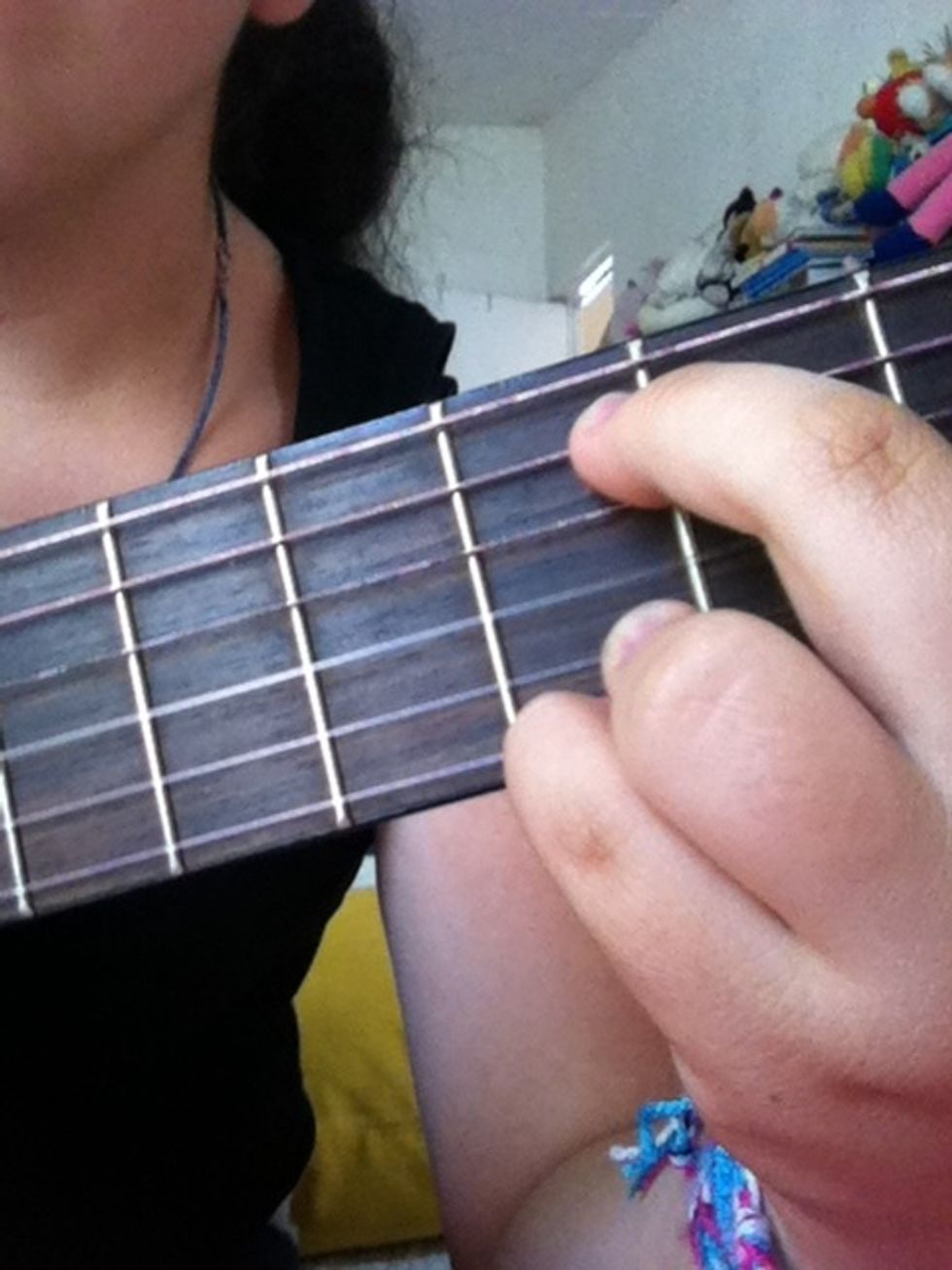 This way. This will be our first chord. To play it you'll do it this way: you play the 5th string and just after the 3rd, and repeat this.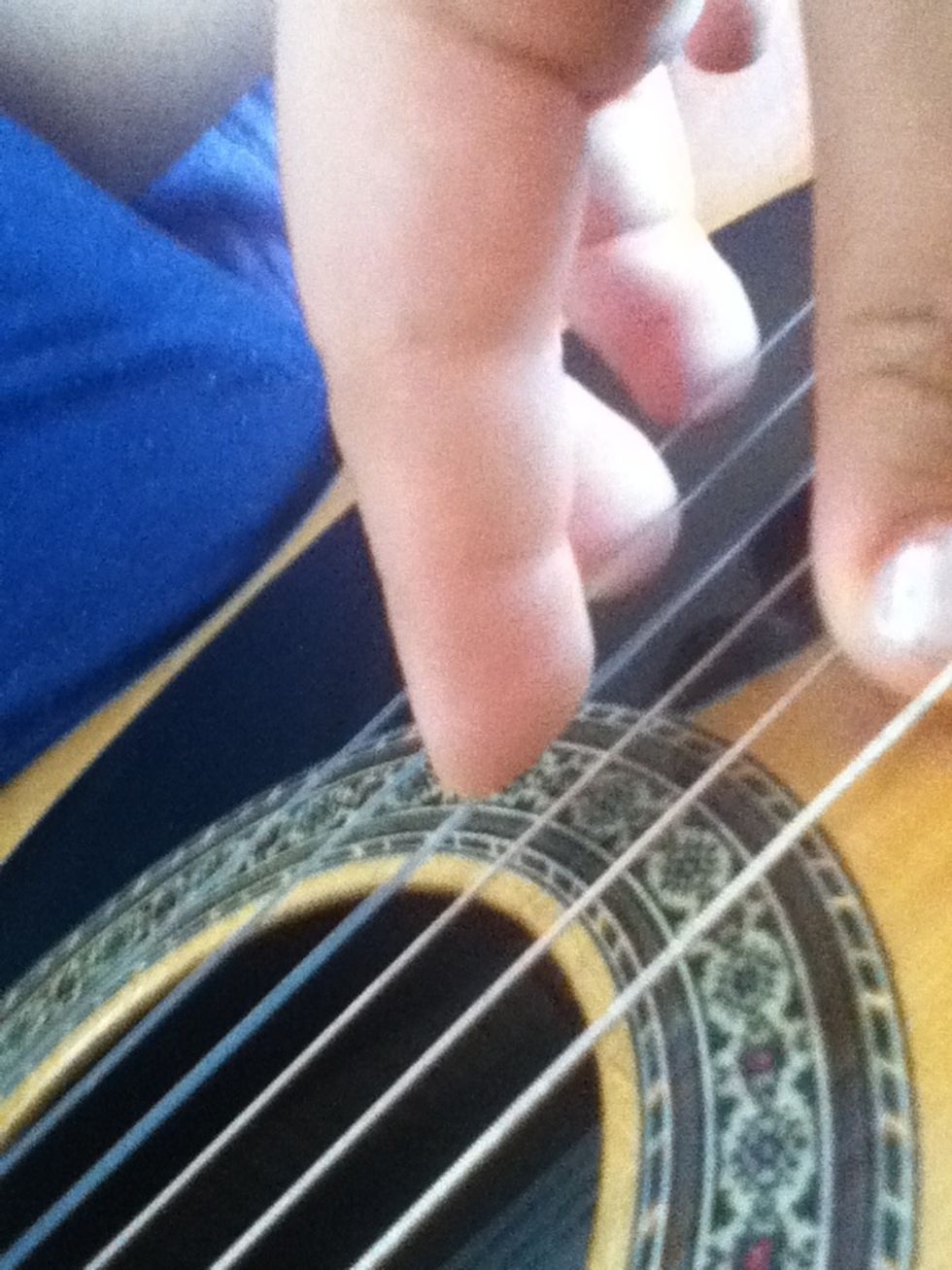 Note: to play properly, this is the order for your fingers-strings. The photo is taken since your point of view. (the big finger is for the three bass) (you dont use your pinky finger on this hand)
You will just use the index and the thumb.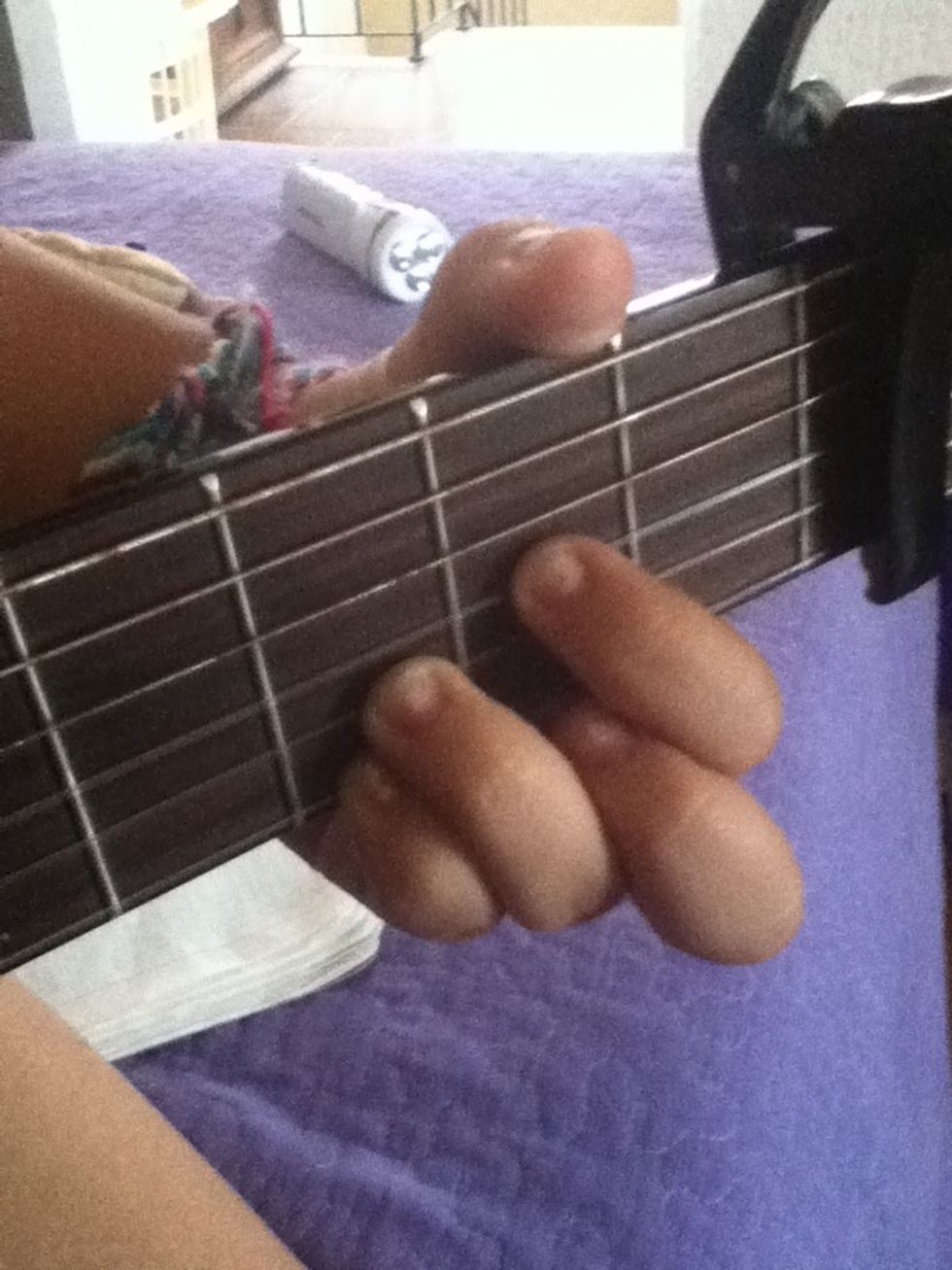 This will be our second chord. You wont move the void and pinky fingers. You wont use the middle finger, but you put the index in the second fret (4th).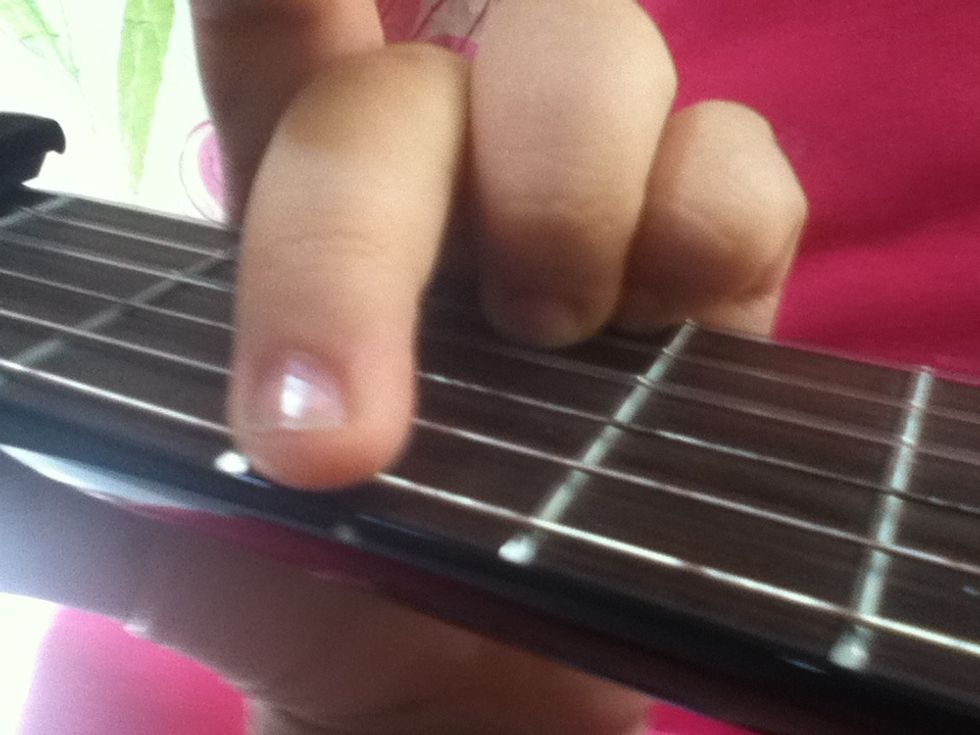 This is our third chord, (you can put a G too) you take off the index and put the middle one at the 6th string in the 3rd (5th) fret. In this one you play the 6th and 3rd strings.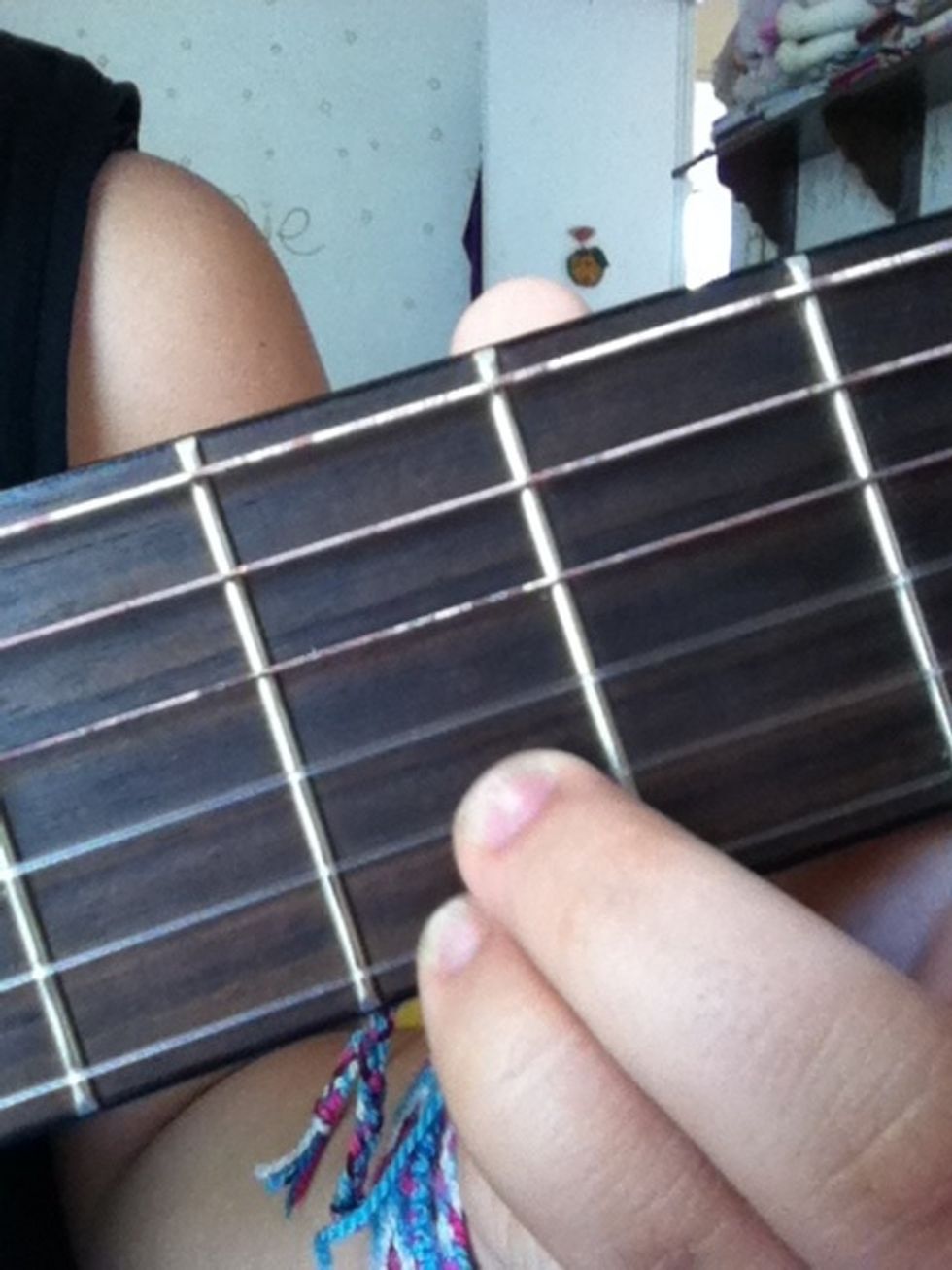 This is the fourth chord. You take off the index and middle fingers and play the 6th and 3rd strings at zero. (without the capo would be at 2nd)
You repeat this four chords all the song and when it starts the strum it will be the chords: (starts with a D) G, Em, C and D.
Starts with an A. (from top to bottom: 0, 0, 2, 2, 2, 0) with this version I just strum it.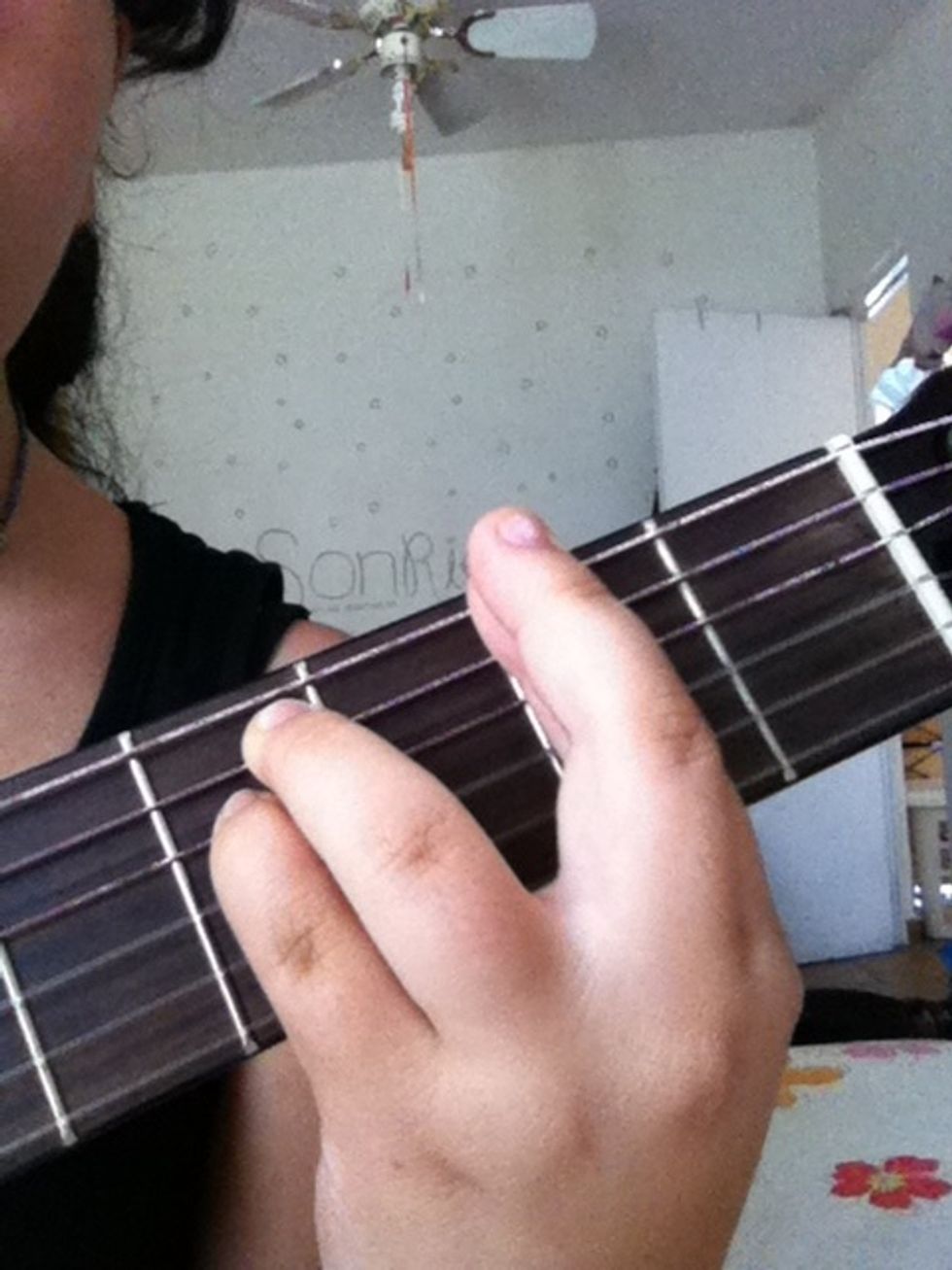 Continues with an F#m (2, 4, 4, 2, 2, 2)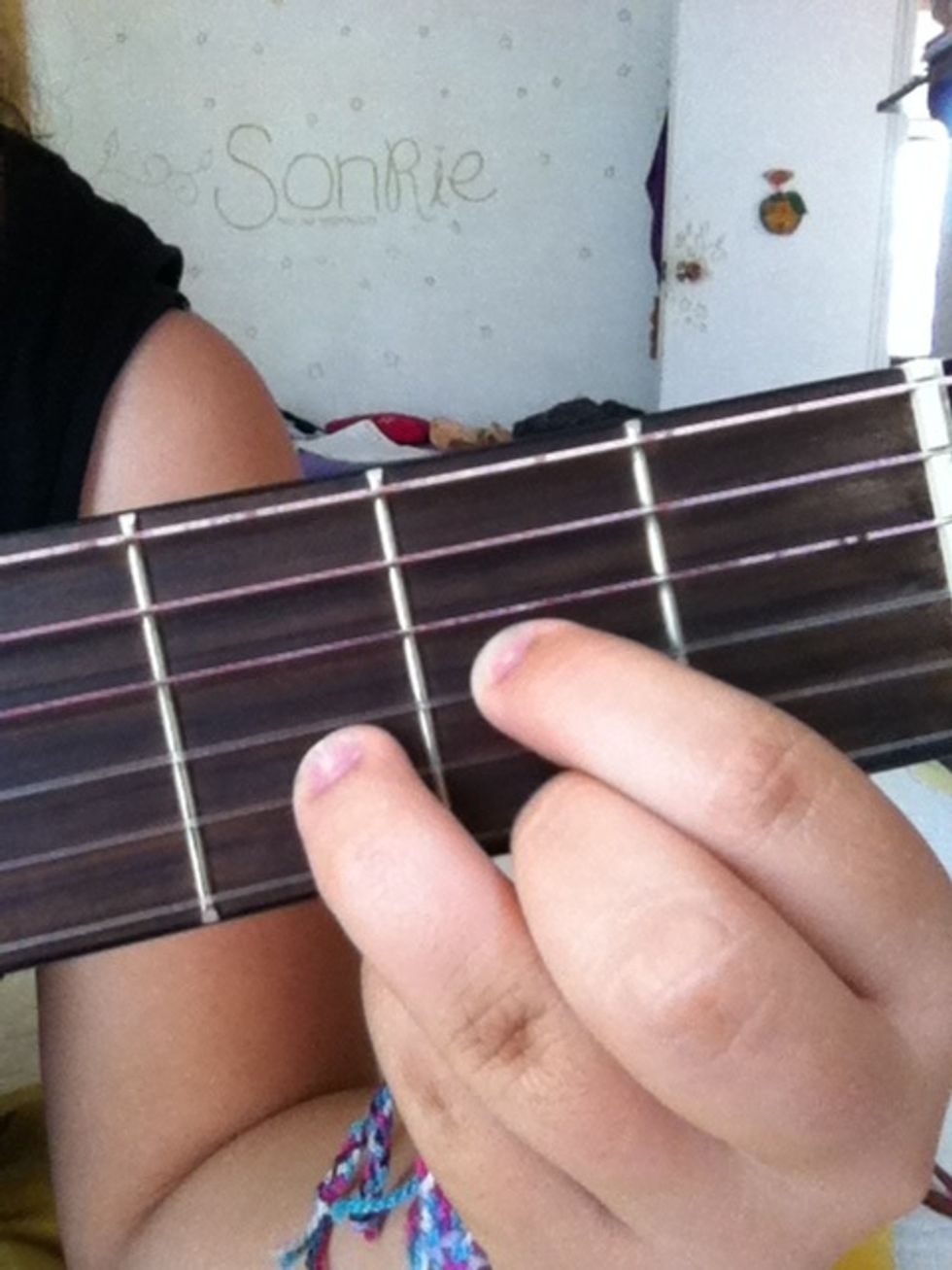 It goes a D after (0, 0, 0, 2, 3, 2)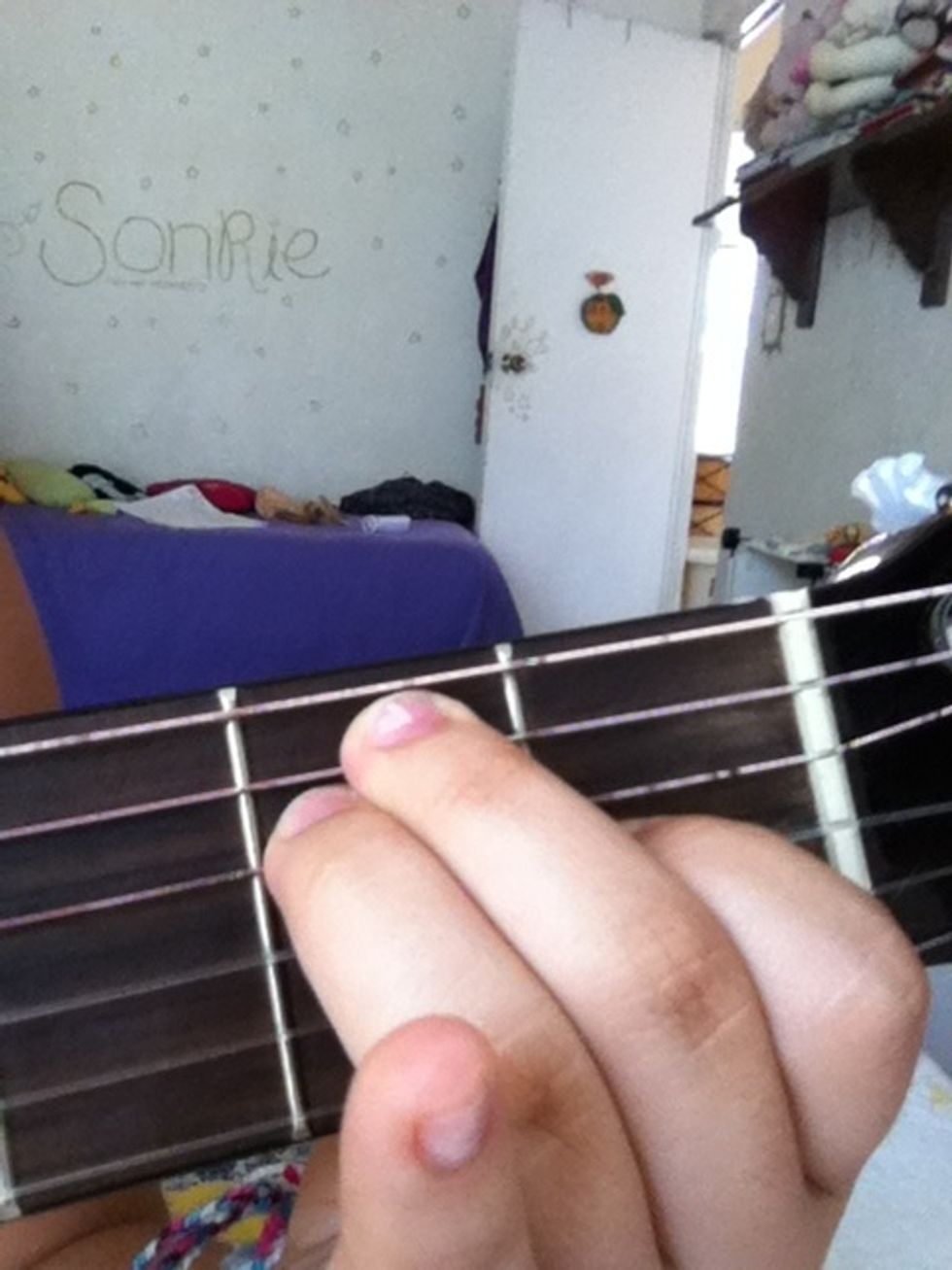 And ends with an E (0, 2, 2, 1, 0, 0)
THANKS SO MUCH FOR SEEING IT. Cryticize is appreciated. Like, rate, comment, follow. This is my first guide, ANY QUESTIONS? FEEL FREE TO ASK. lovelovelove xox❤