2-6 players

The cards (THE GAME)
HOW TO PLAY: The game come's with 55 cards, you divide them evenly among how ever many players there are. There should be one extra or more.
Put the one extra card, or one of how ever many are extra cards there are in the middle of the players (players are suppose to be in a circle). Then it turns into a speed game.
The card in the middle has different objects, if there is an eye on the middle card look on your card and see if there's an eye on there if there is then lay your card down on the middle card.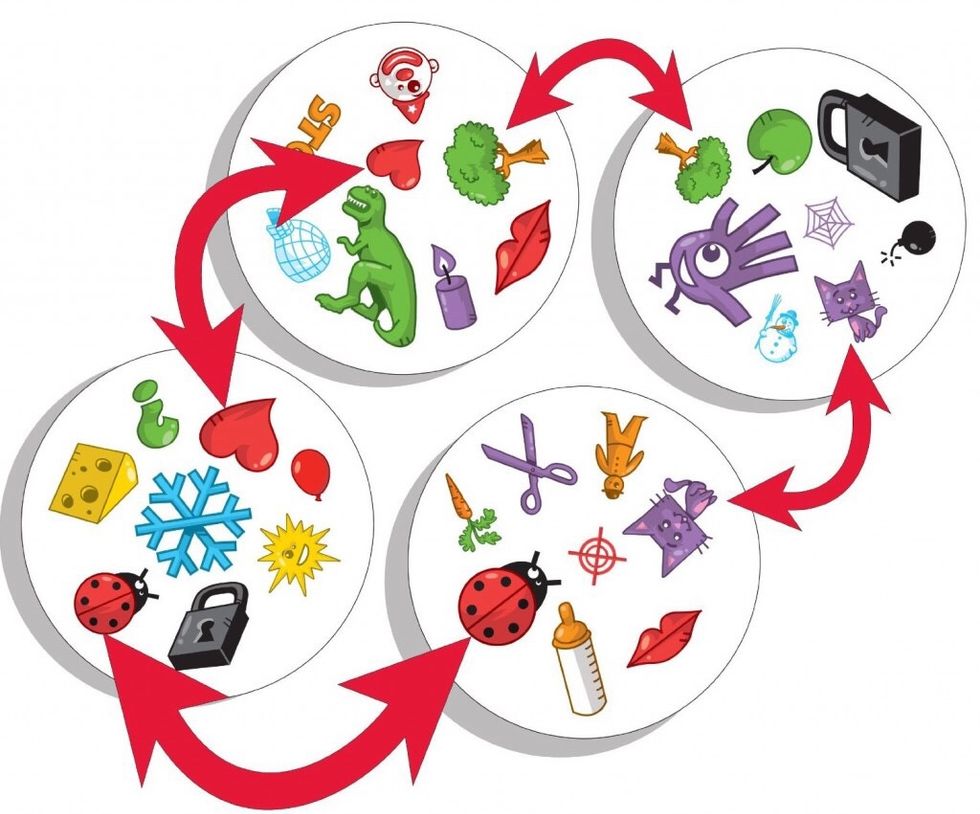 The first person with all there cards in the middle win. Me and my friends we play for 1, 2, 3, 4, 5, and 6. You should definitely play this with your friends.
You could play in your backyard in the warm summer sun, you could play in a secret fort even. You should definitely try to become a master at this game you will love it. Just give it a try!
1.0 The deck of cards provided by game.
2.0 2-6 players