The purpose of this game is to shut the box.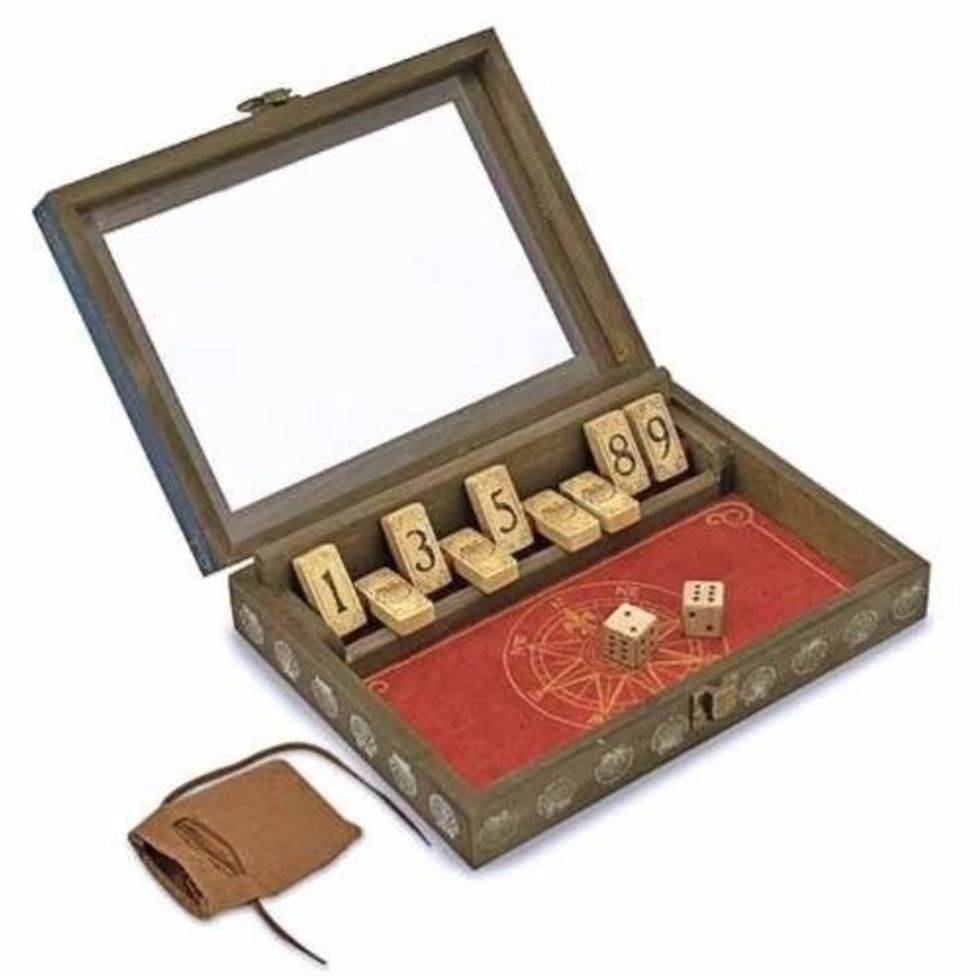 You win by having the lowest score at the end after everybody goes. If there is a tie you have a rematch.
When you find the numbers in the box you flip them down. You roll the dice again and repeat until you can't put any numbers down. If you flip all the numbers down tou can shut the box.
I chose this game because we play this game when we have a party at a friends house.
Thank you for listening. This is a fun game that you can play anywhere and it is easy to travel with.
1.0 Box that open
2.0 or more players
2.0 Dice
9.0 Numbers 1-9 on pieces of wood that can turn over