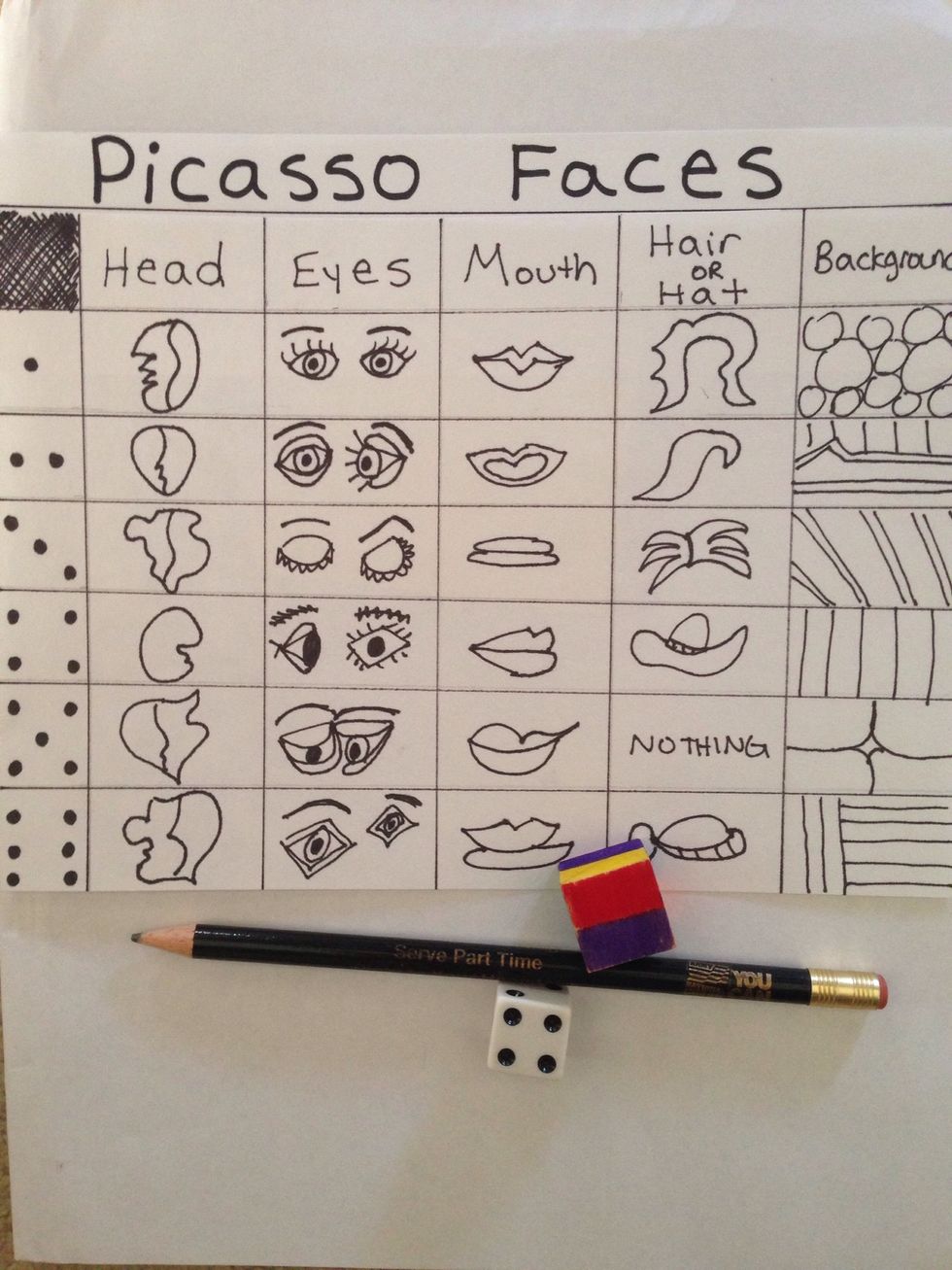 You will need to make your own game board and colored dice beforehand (choose any colors for the colored dice that you would like). Use crayons, markers, etc. Students can play solo or with a friend.
Another view of the game board.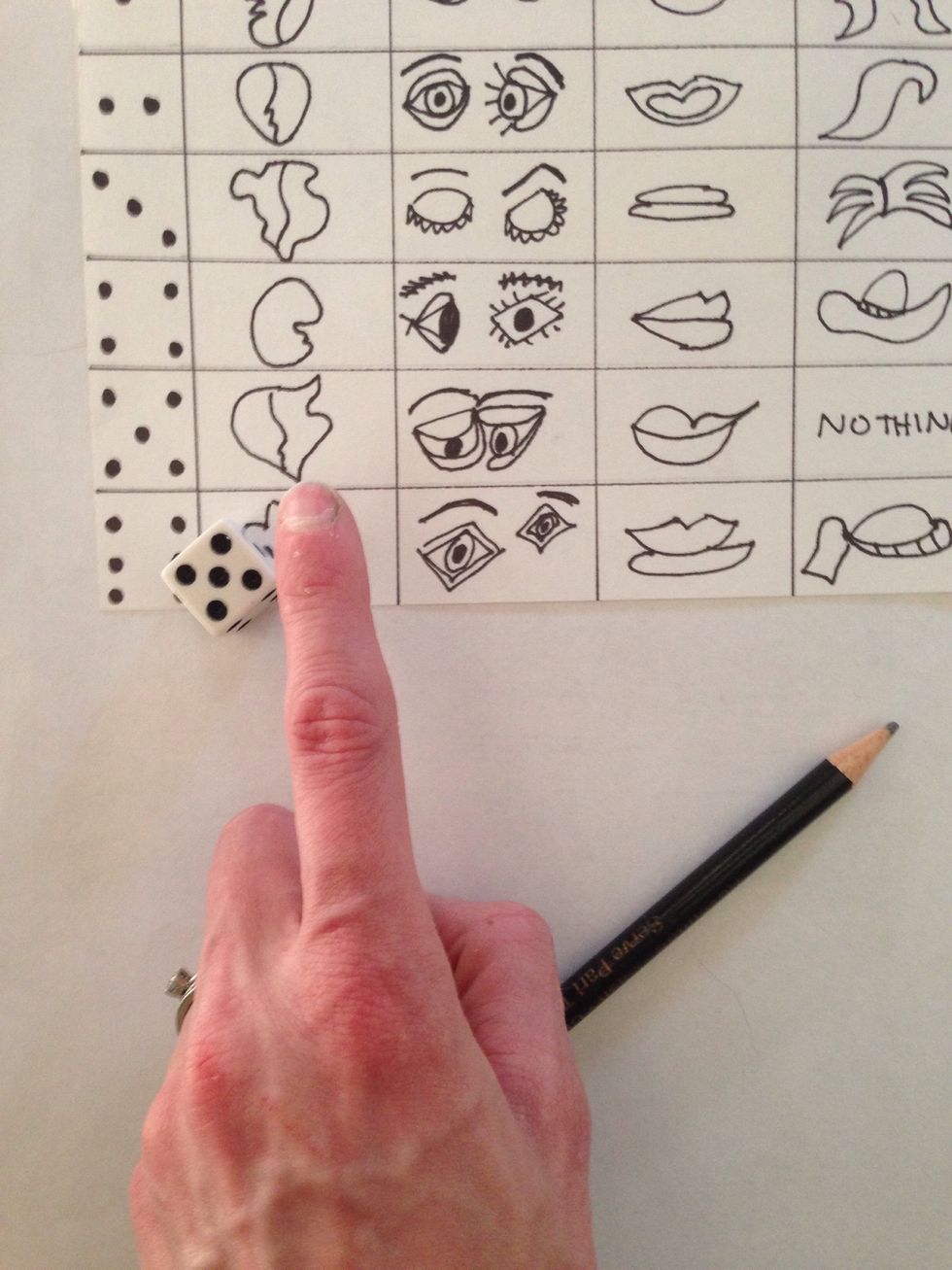 Player rolls the dice. The head shape that matches the number is what is drawn.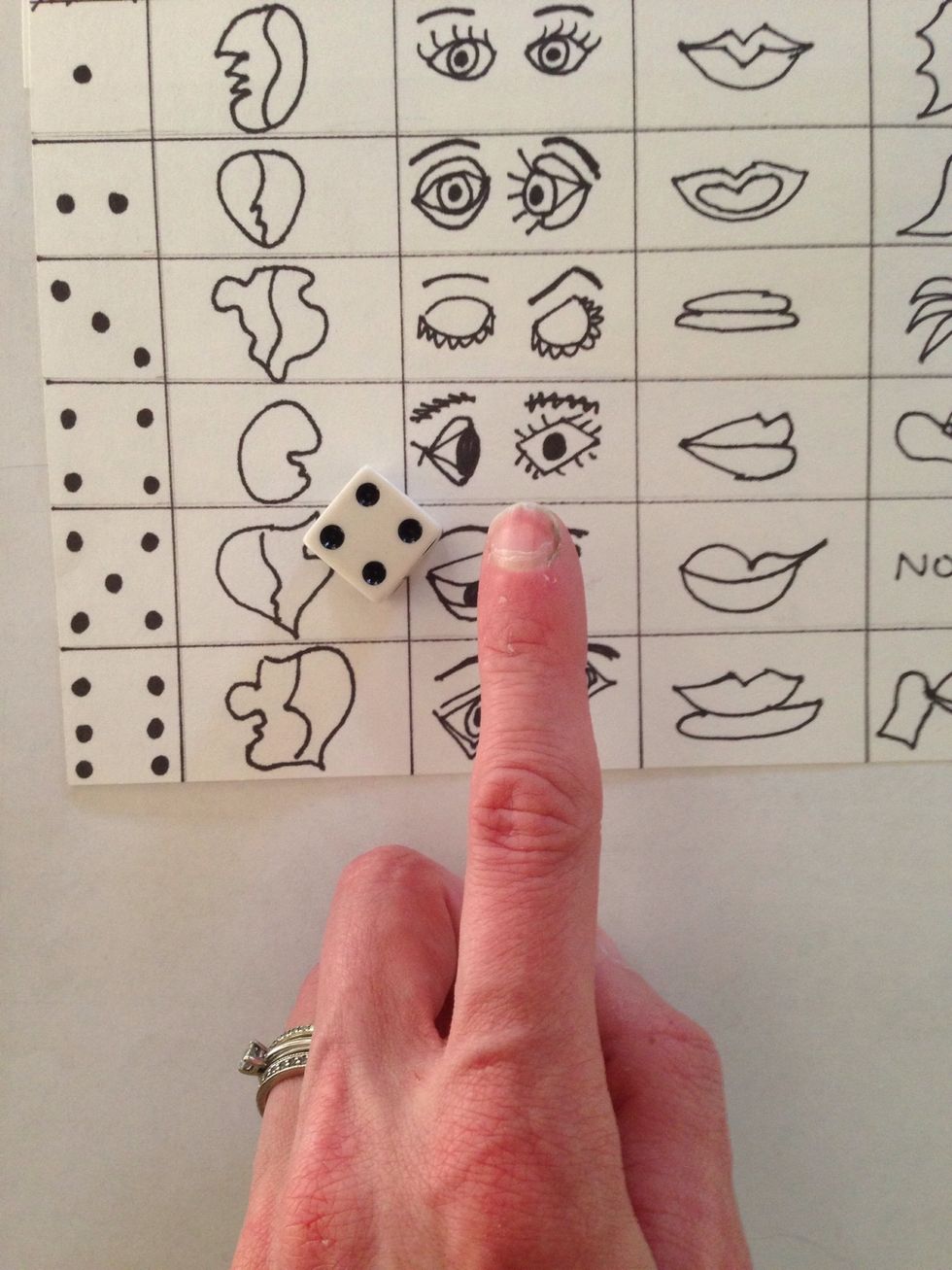 Player then rolls again for the eyes. Again, the eyes that match the number is what is drawn. Continue rolling and drawing for each column on the game board.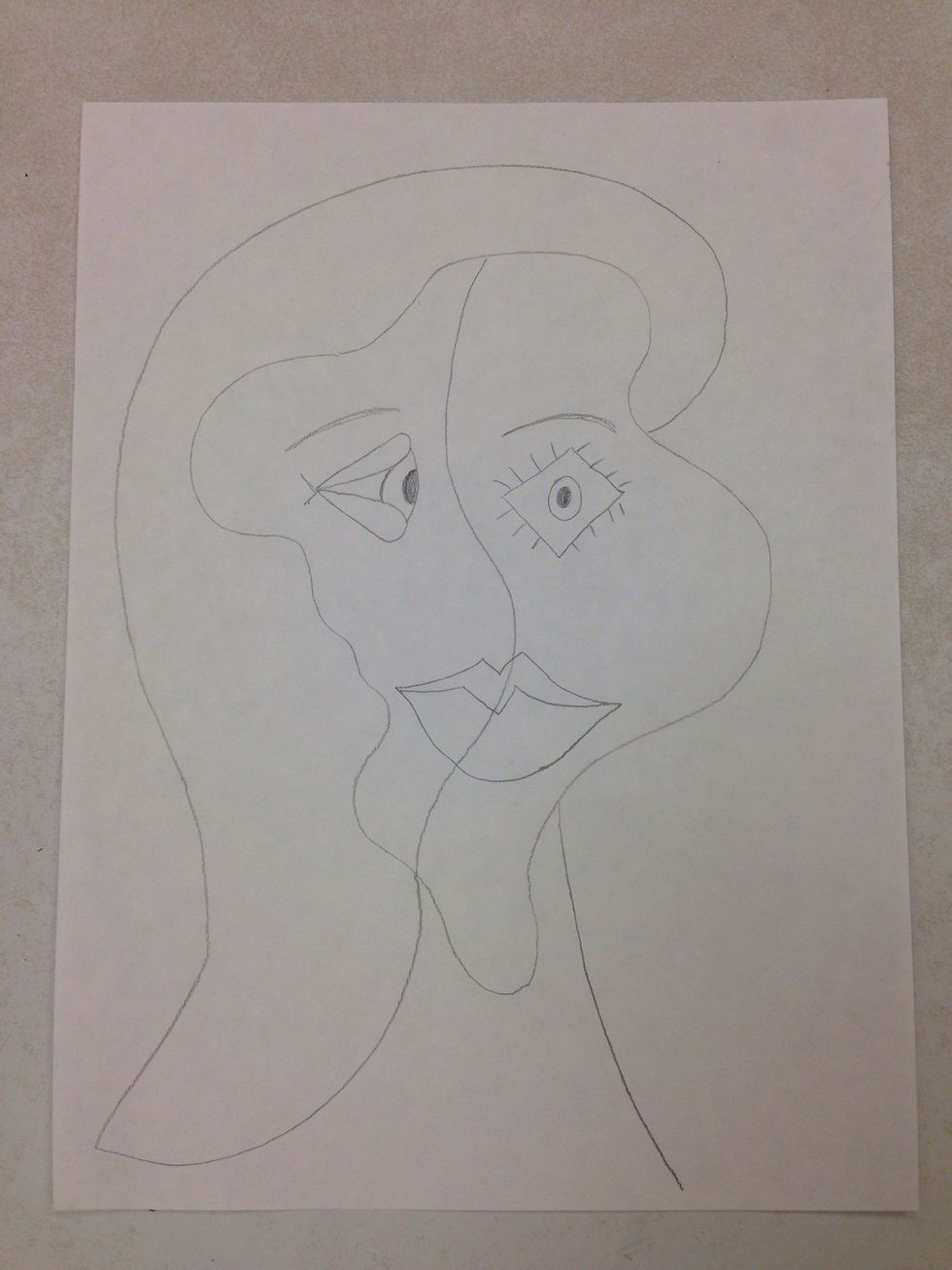 This is what we have so far!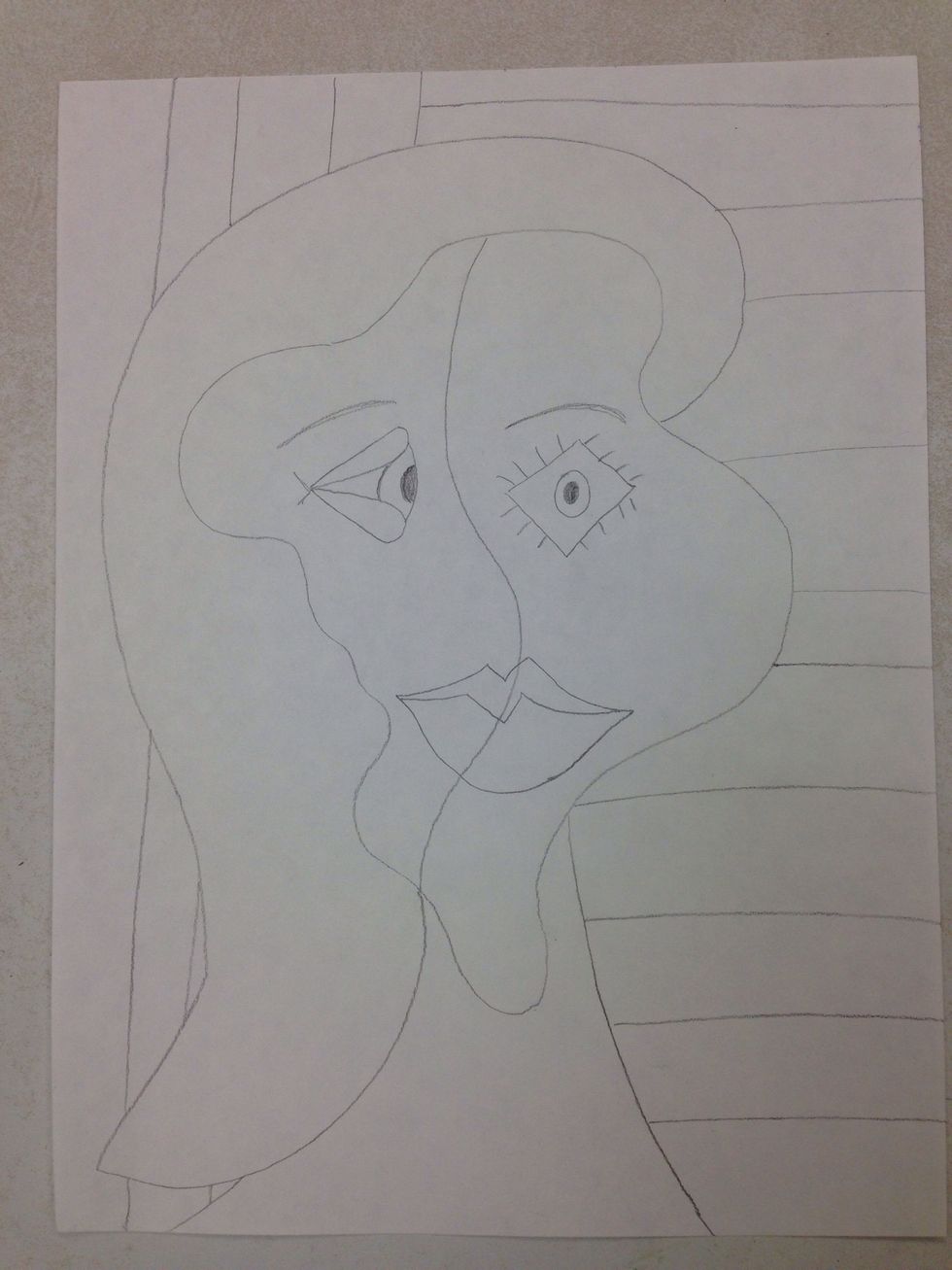 Now there is a background! We are now ready for color!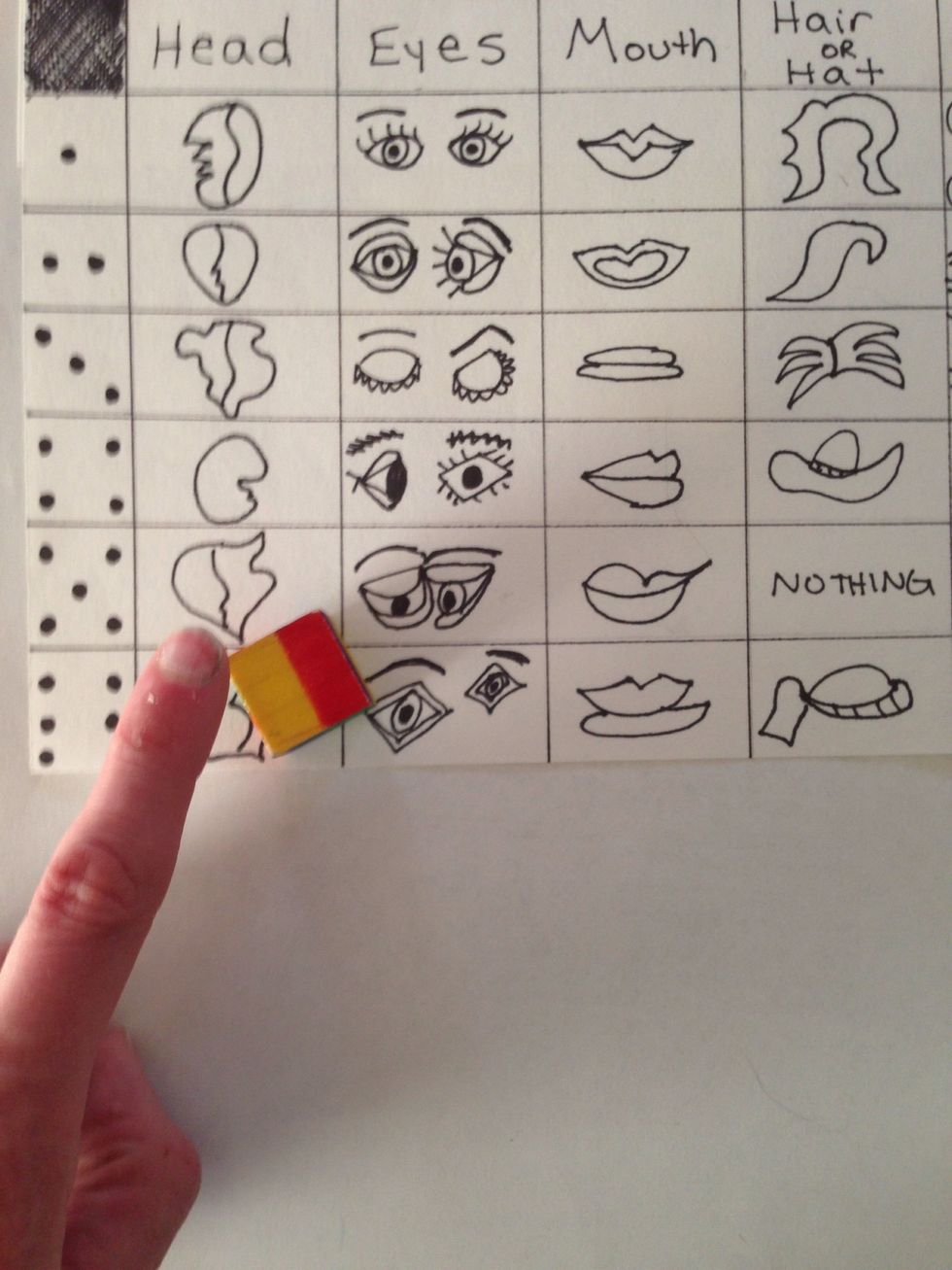 Roll the colored dice. The first roll tells what to color the head. Player chooses to use both colors or just one.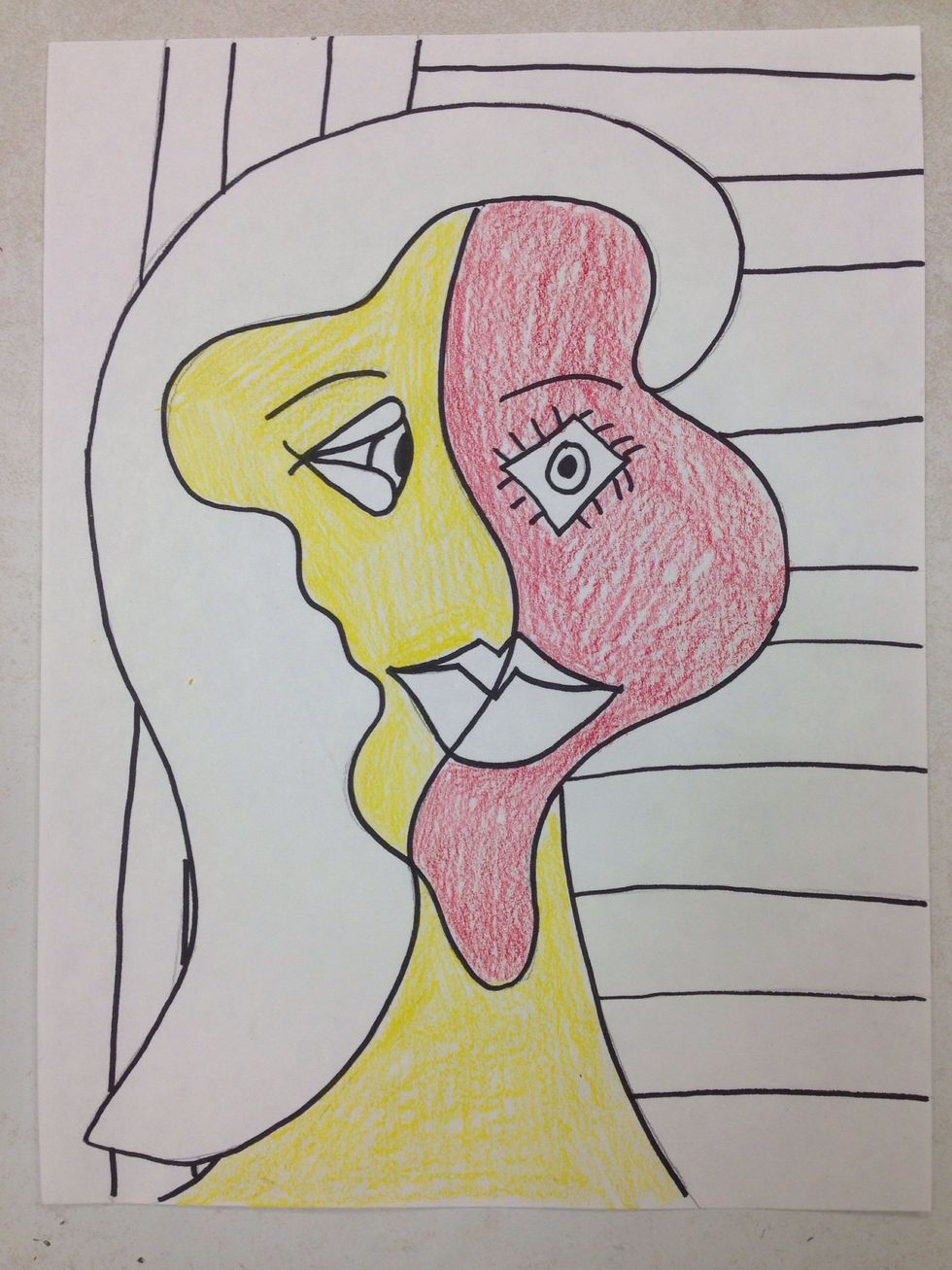 I chose both!
Continue rolling and coloring for each column.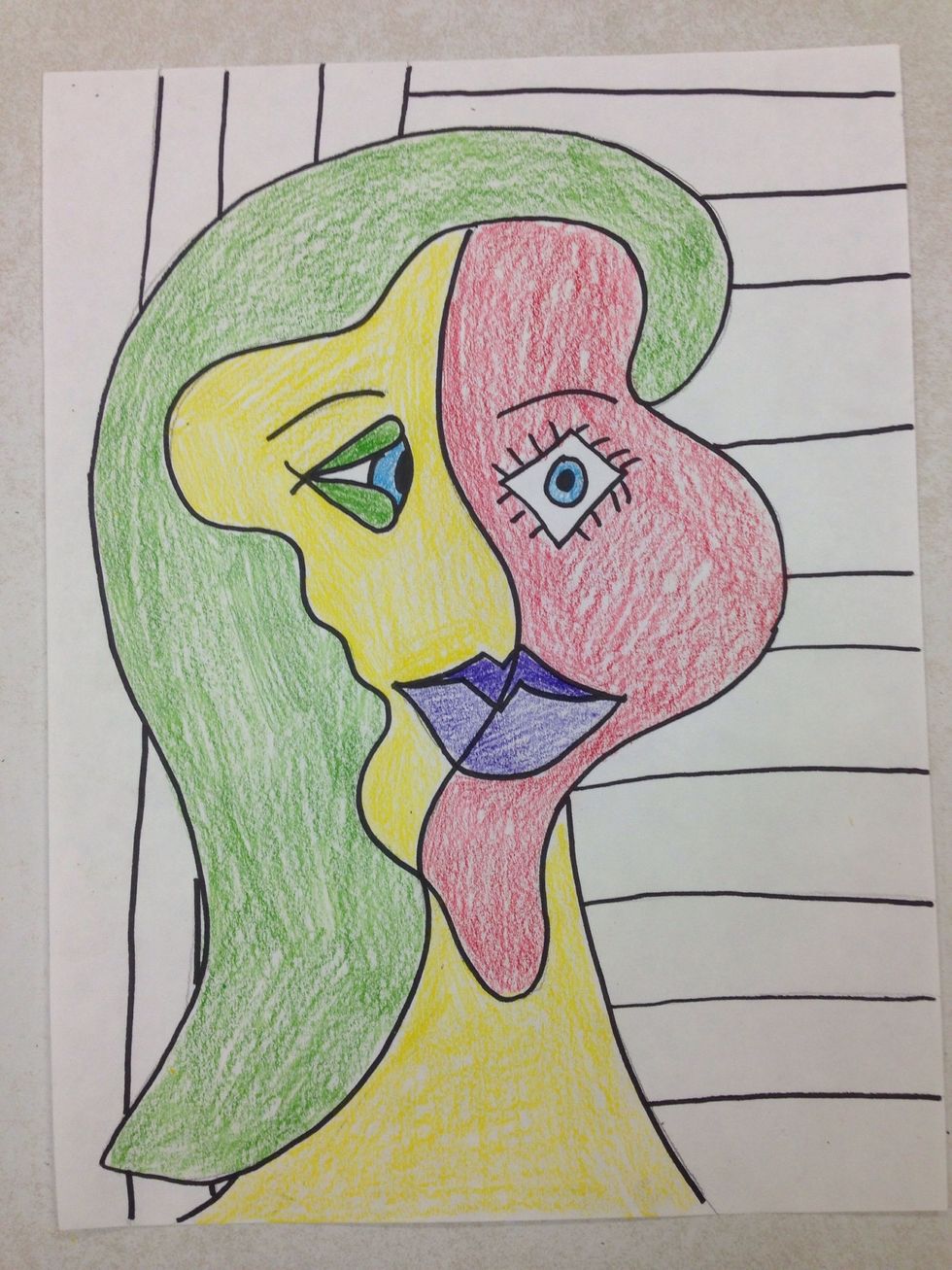 Pretty!
You now have a completed Picasso like face! Now, play again!
White drawing paper
Pencil
1.0 Regular dice
1.0 Colored dice
Picasso game board
Crayons/markers