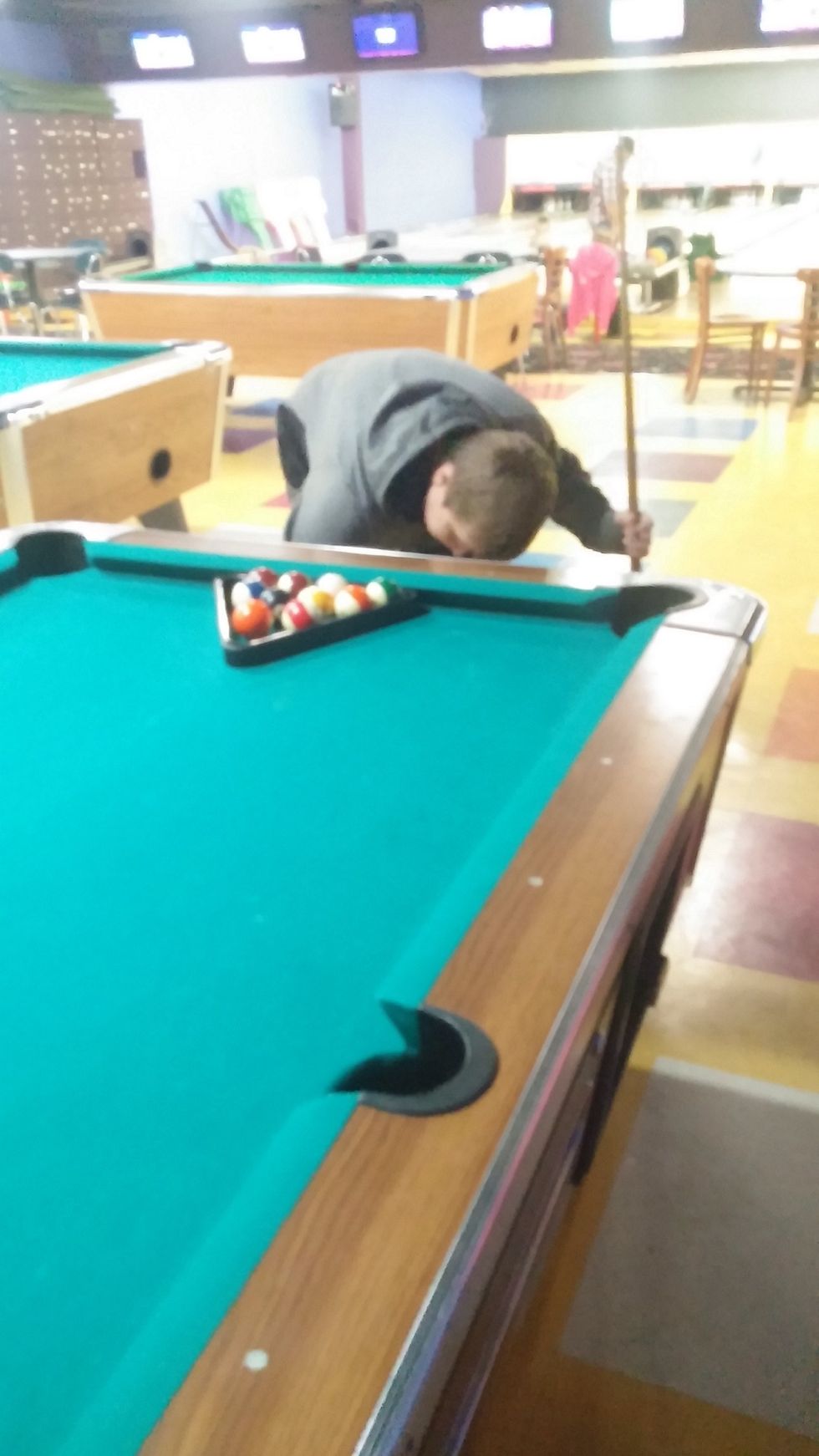 Gather billiard balls in the triangle and get your cue stick.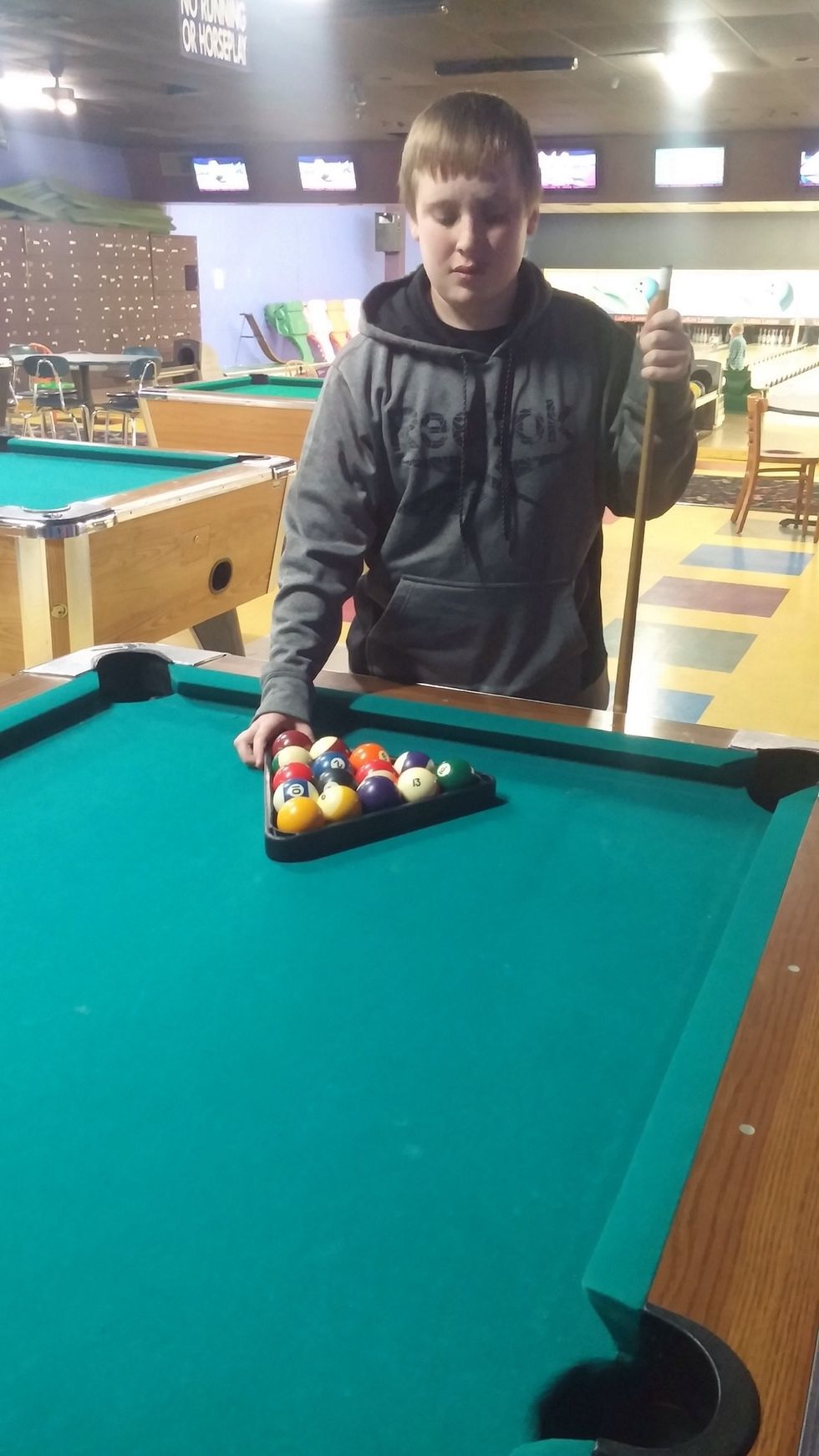 Arrange billiard balls in a stripe-solid-stripe pattern, making sure the black 8 ball is in the middle.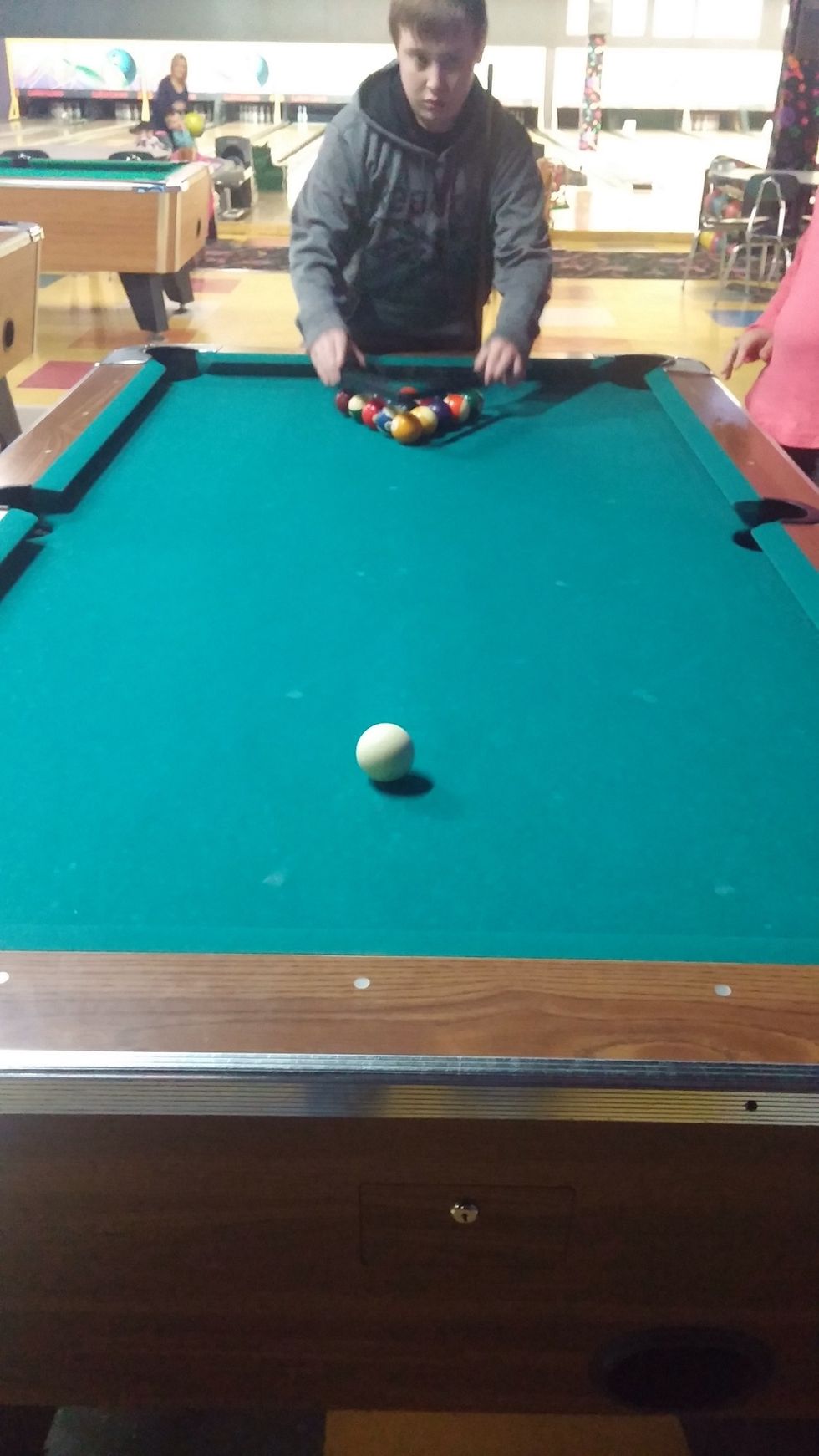 Place white cue ball on opposite end aligned with the first set of white marks on the side of the table. Decide on a player to "break".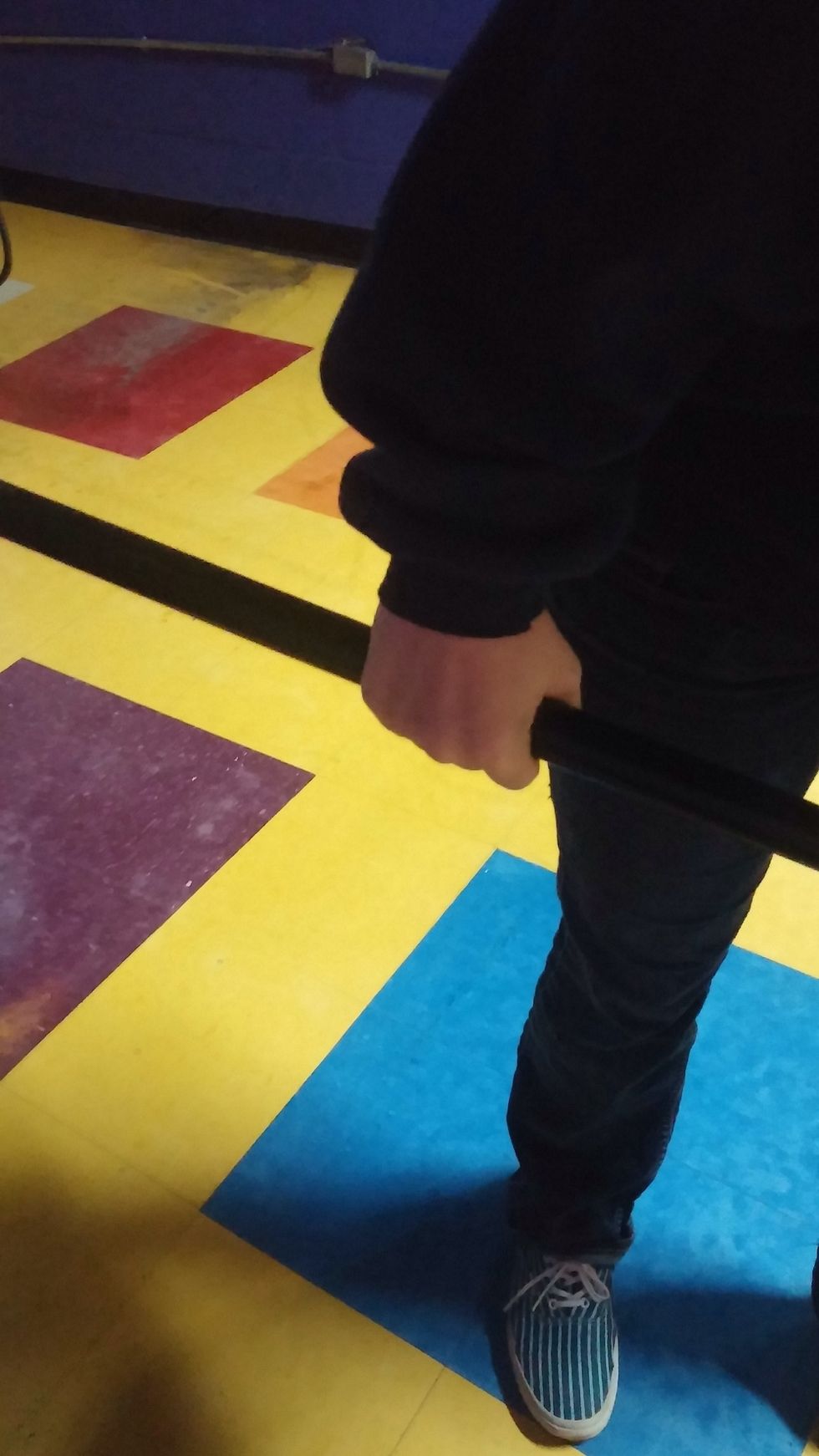 Hold the back end of the pool stick with your dominant hand with an overhand grip (shown), or you can rest your pinky under the stick for more leverage/comfort.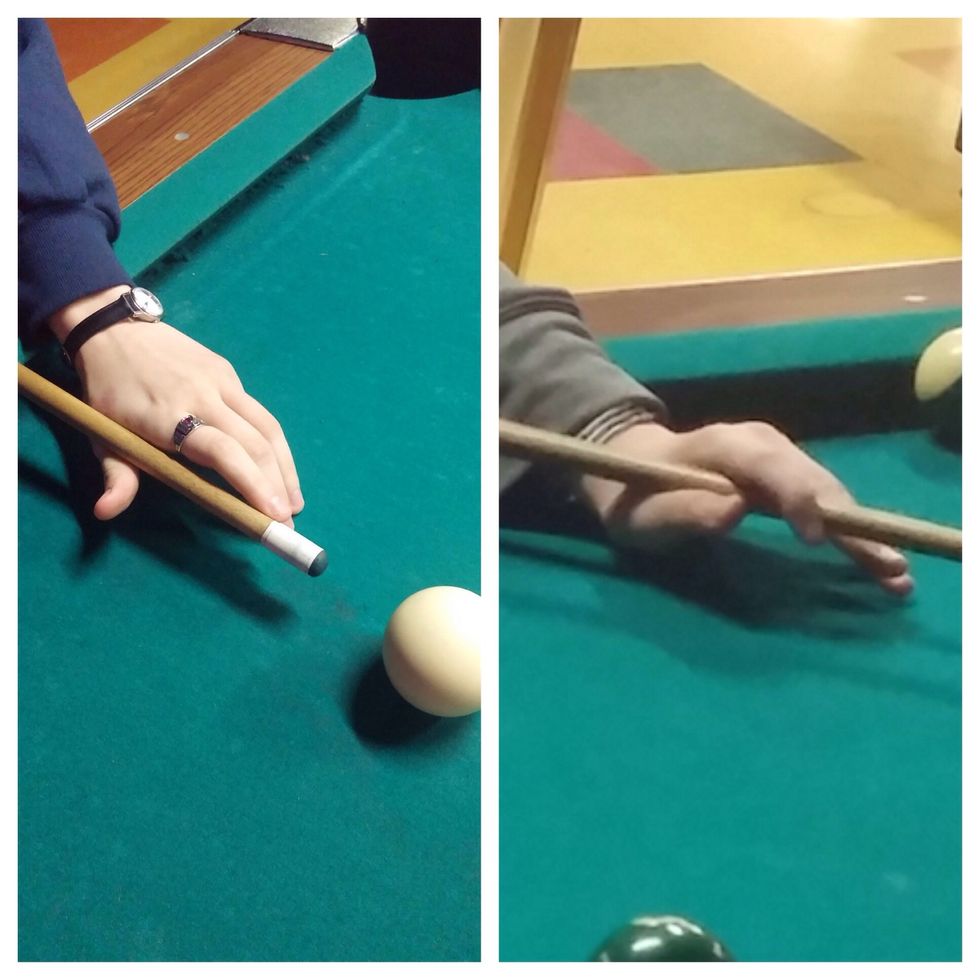 Rest the front end of the cue stick between you thumb and pointer finger. You can also wrap your pointer finger over the stick if it's more comfortable.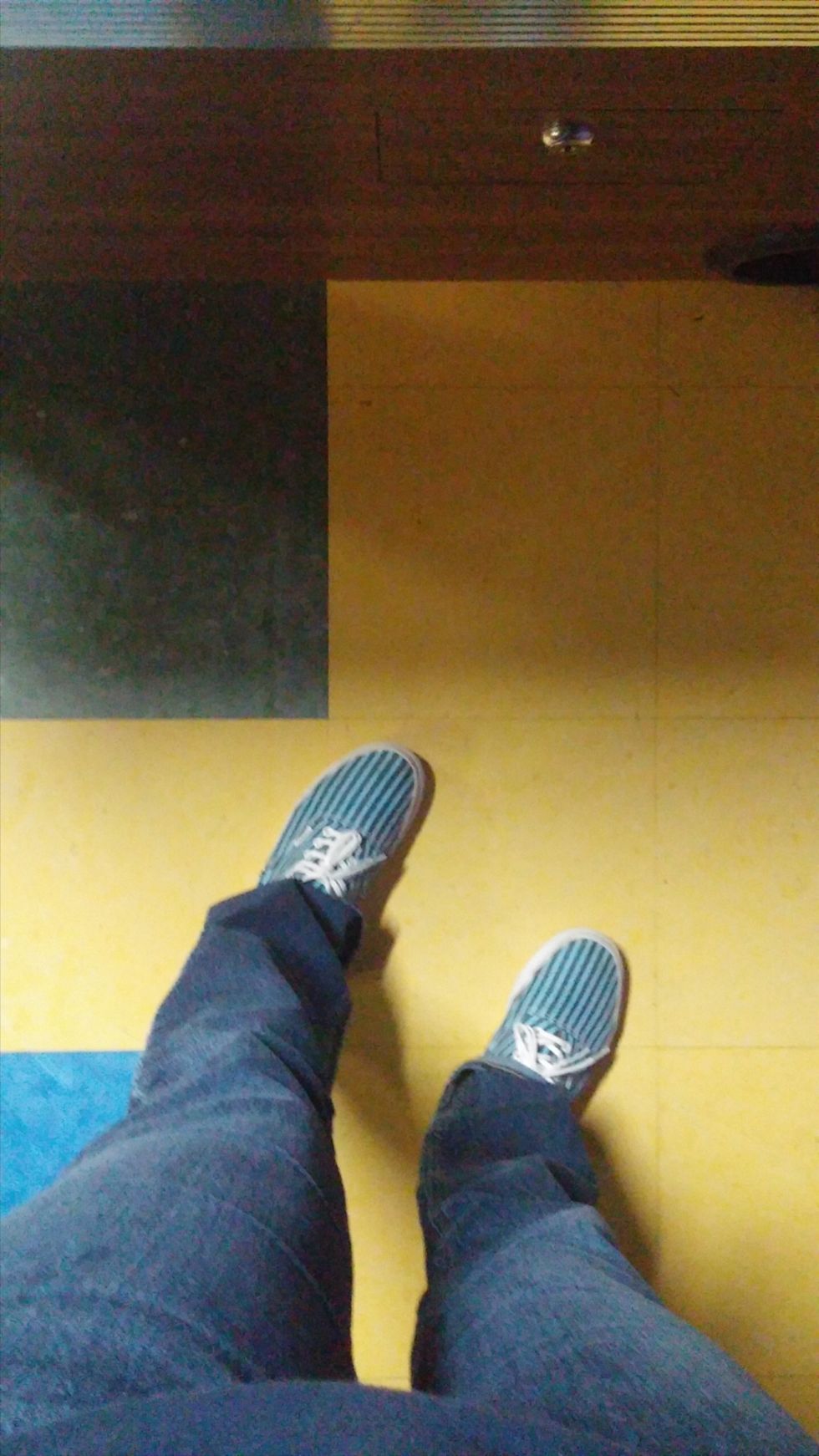 Angle feet about 45 degrees from the pool table.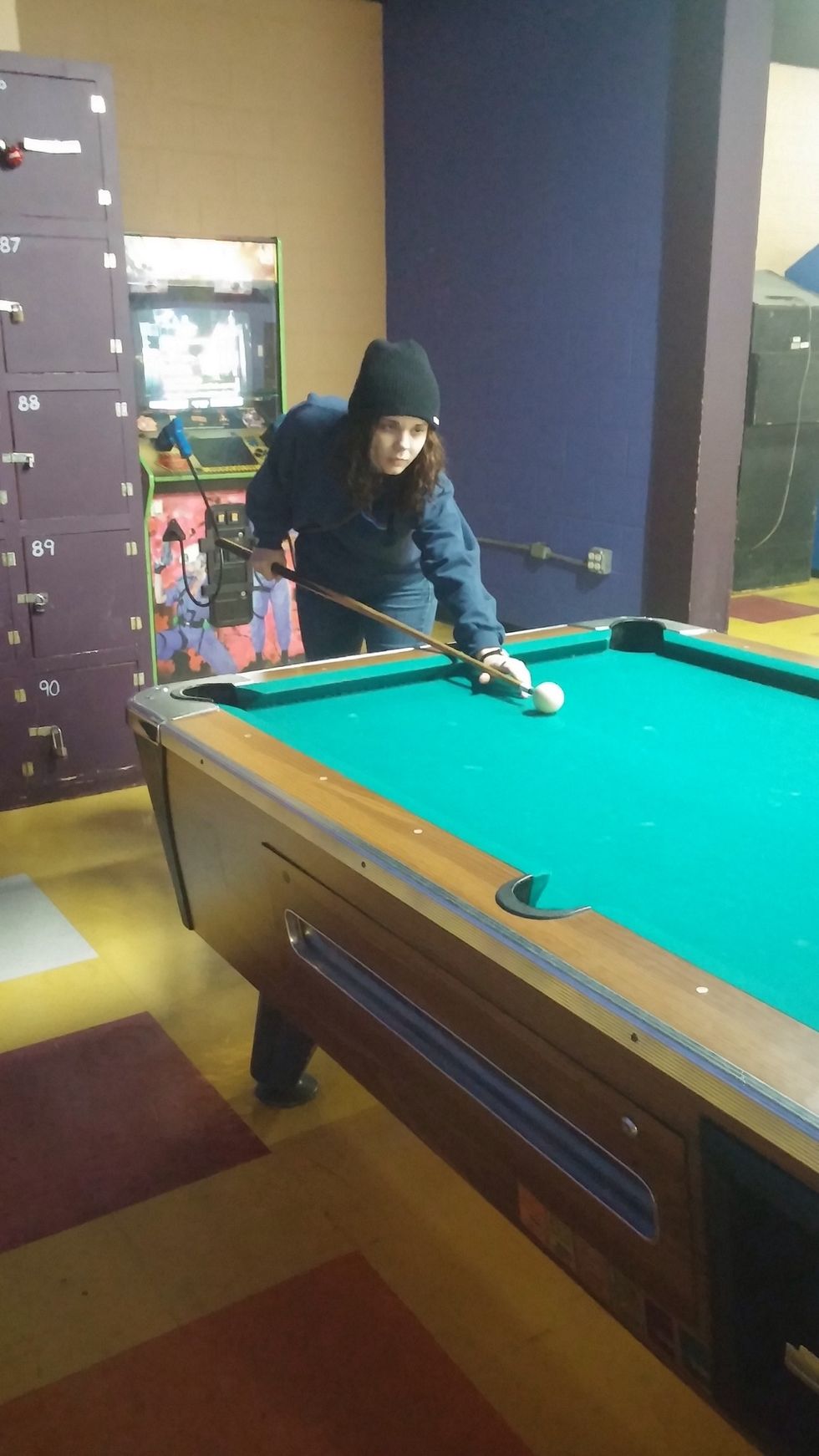 Hinging from the back elbow, bring your forearm back then propel back forward, hitting the cue ball which will in turn hit the billiard balls.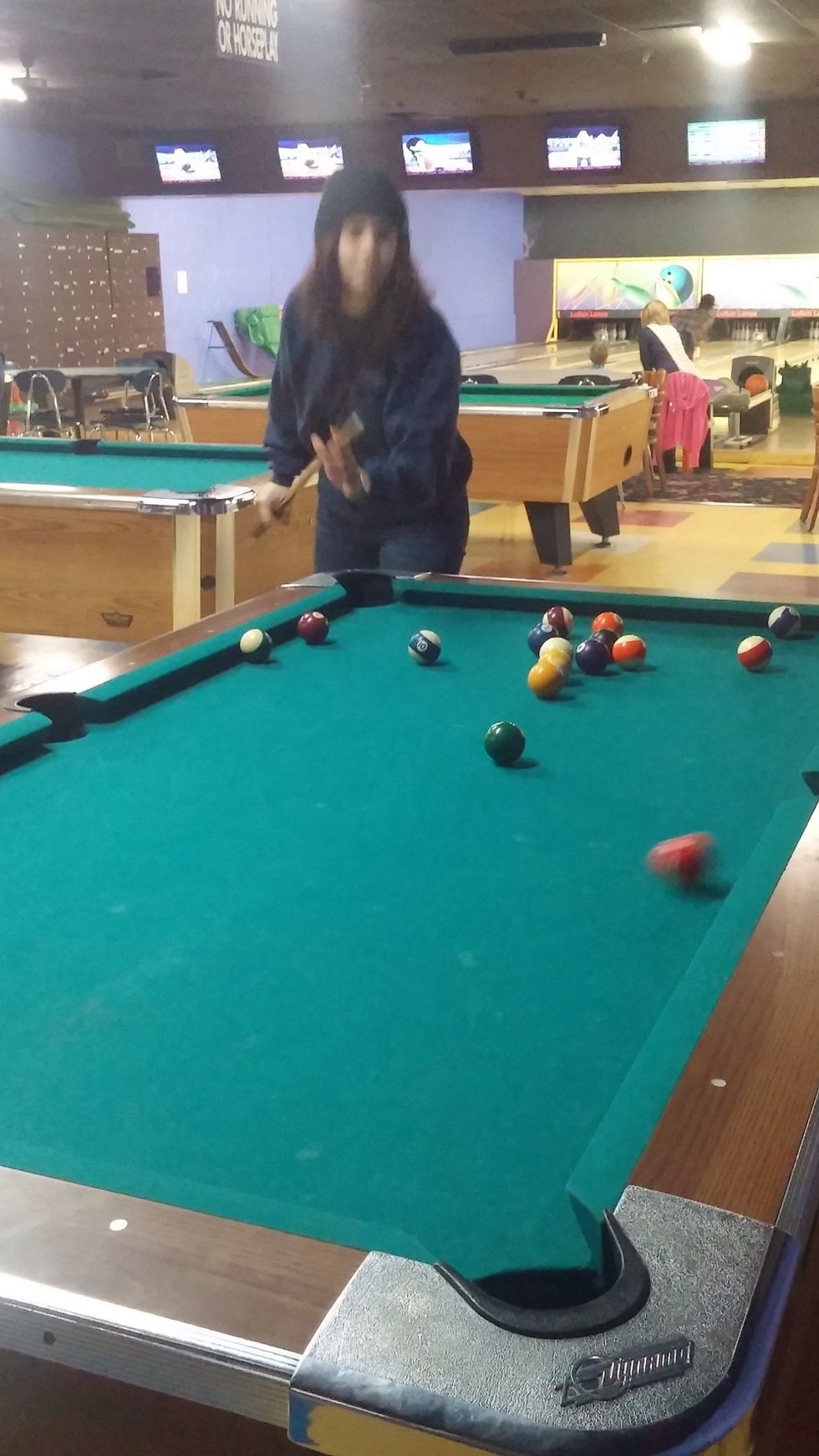 If you sink a ball after breaking, shoot again. You will sink only stripes or solids throughout the game, depending on what you sank first. Your opponent will sink the opposite.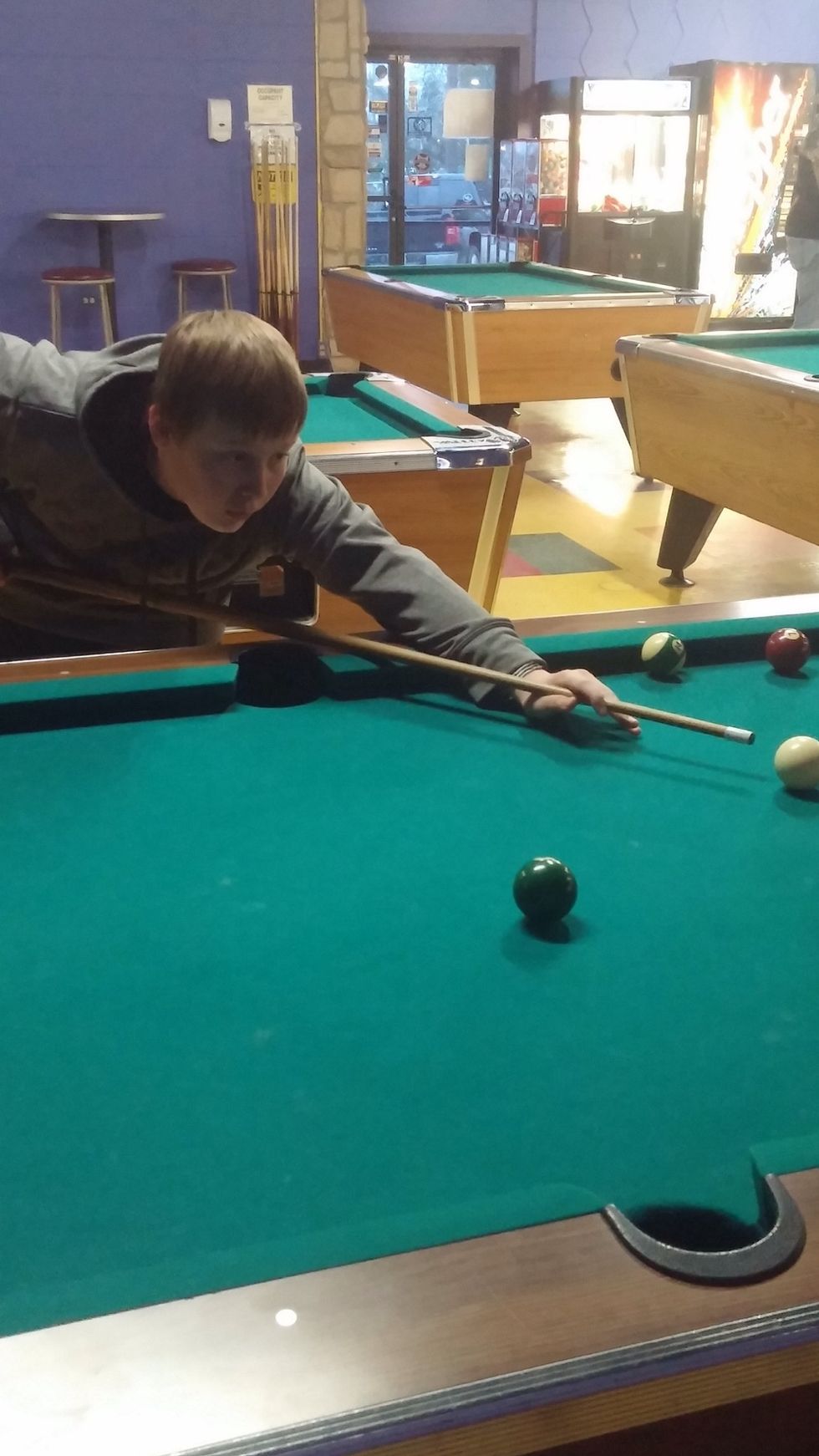 If you don't sink a ball after breaking, take turns shooting with your opponent until you do. When you sink a ball, shoot again until you miss.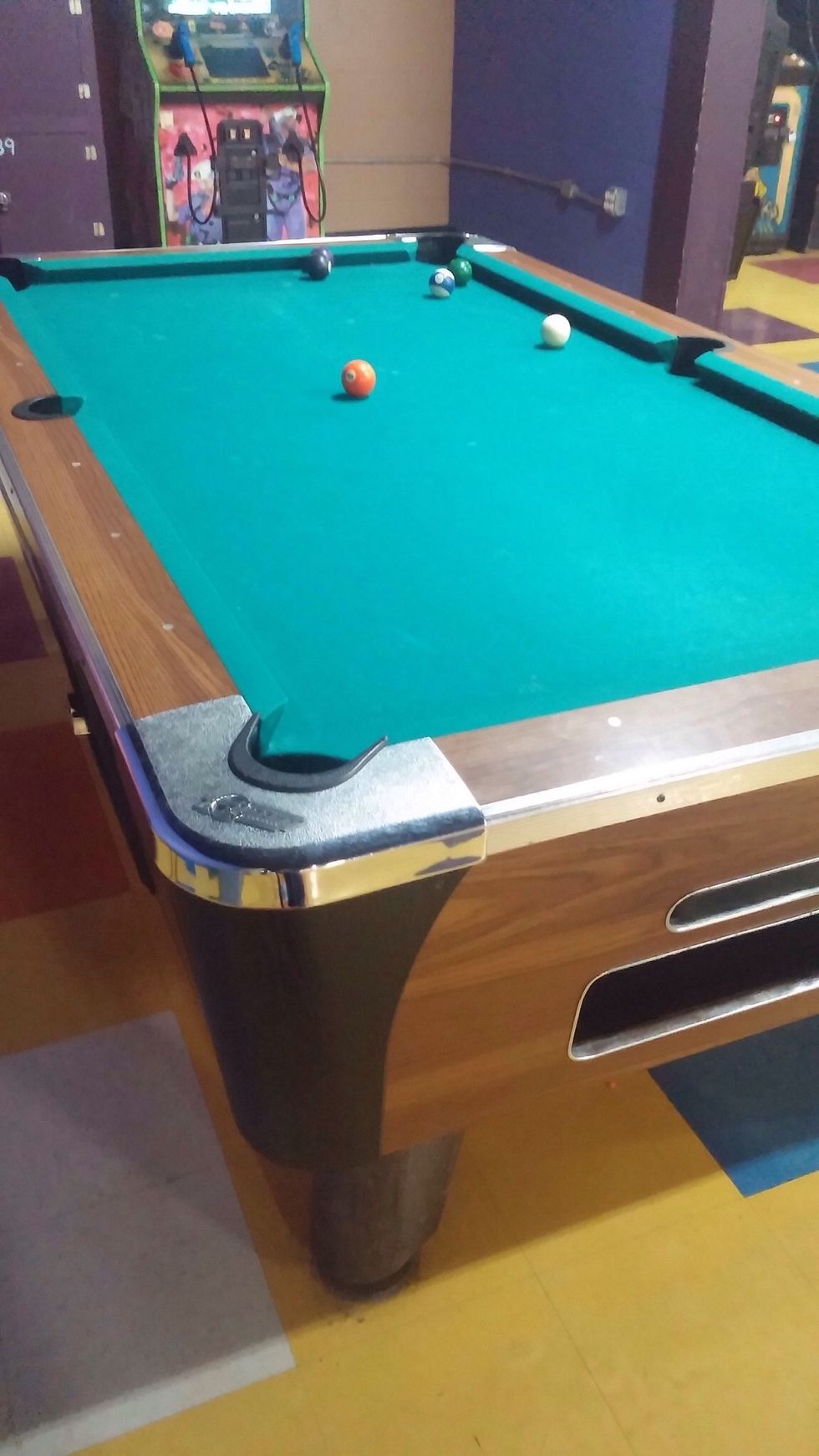 If you shoot and sink the cue ball, the opponent gets 2 consecutive shots regardless if they miss the first one. Depending on the game, the opponent receives ball in hand, placing cue ball wherever.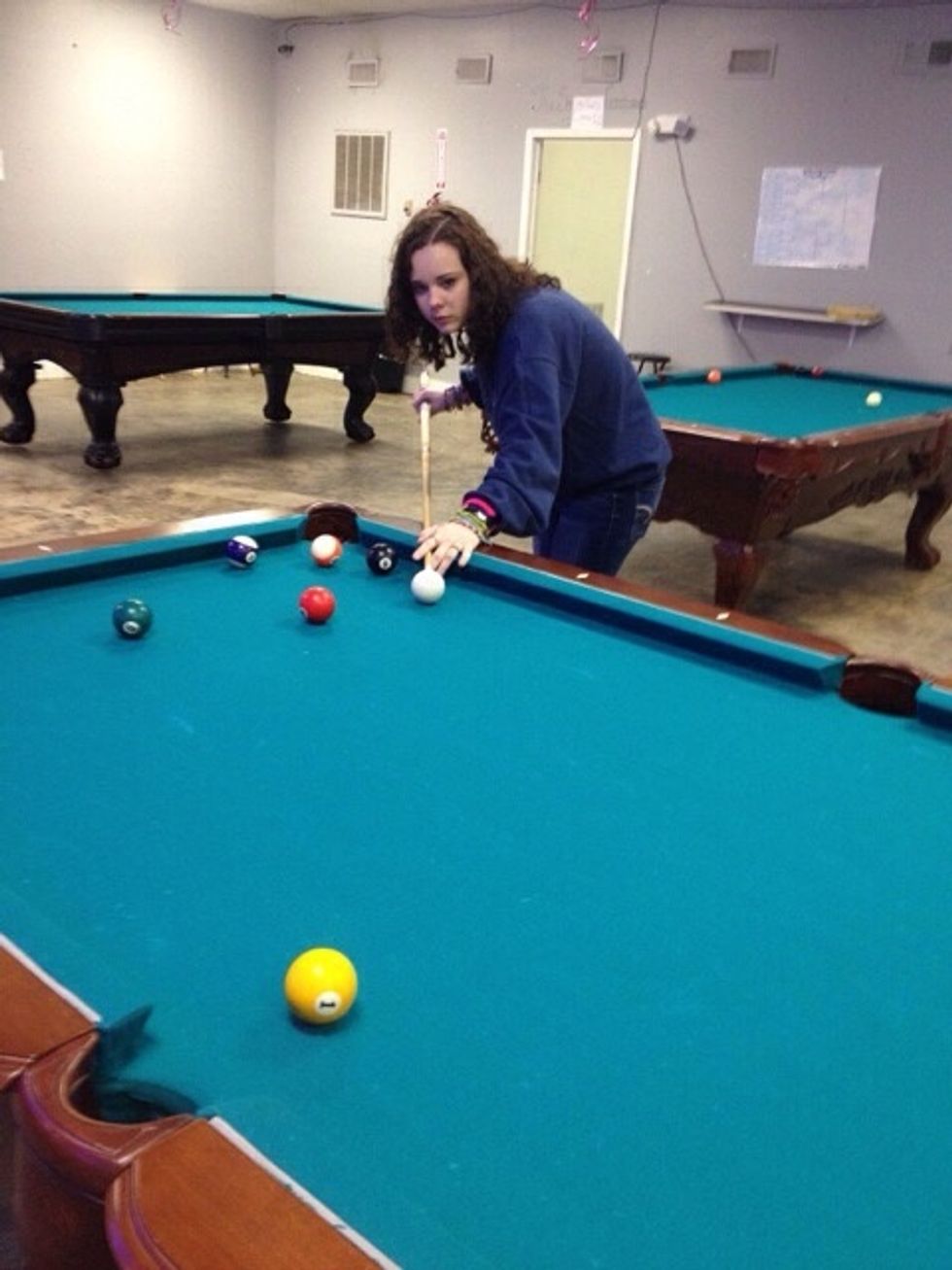 Continue to take turns shooting until you or your opponent has sank all of your corresponding billiard balls. When only the 8 ball is left, whoever makes it in first wins the game.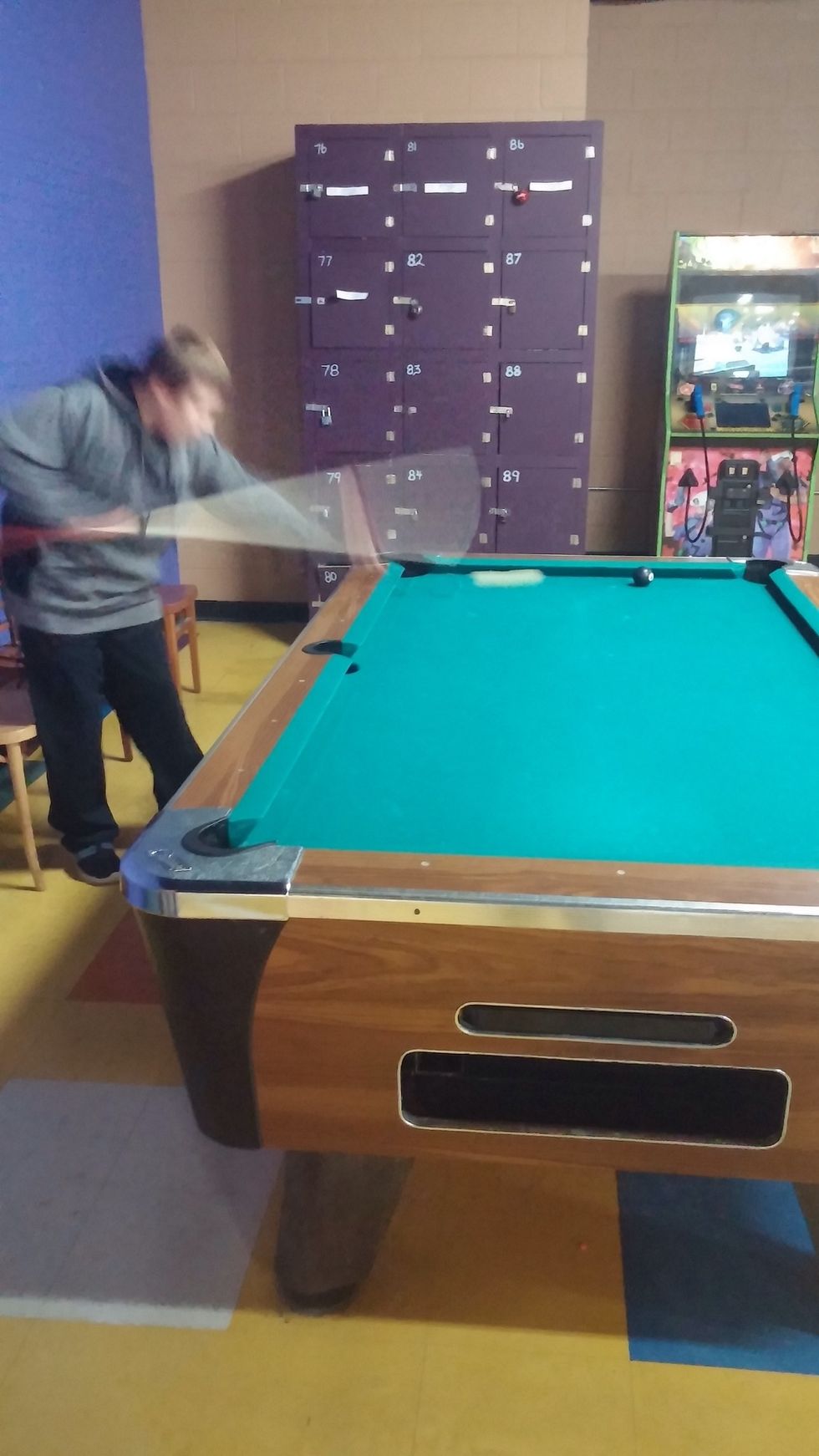 Avoid hitting the black 8 ball until the very end of the game. If it is scratched or sank, the person who scratched automatically loses. If you have sank your billiards then make the 8 ball, you win!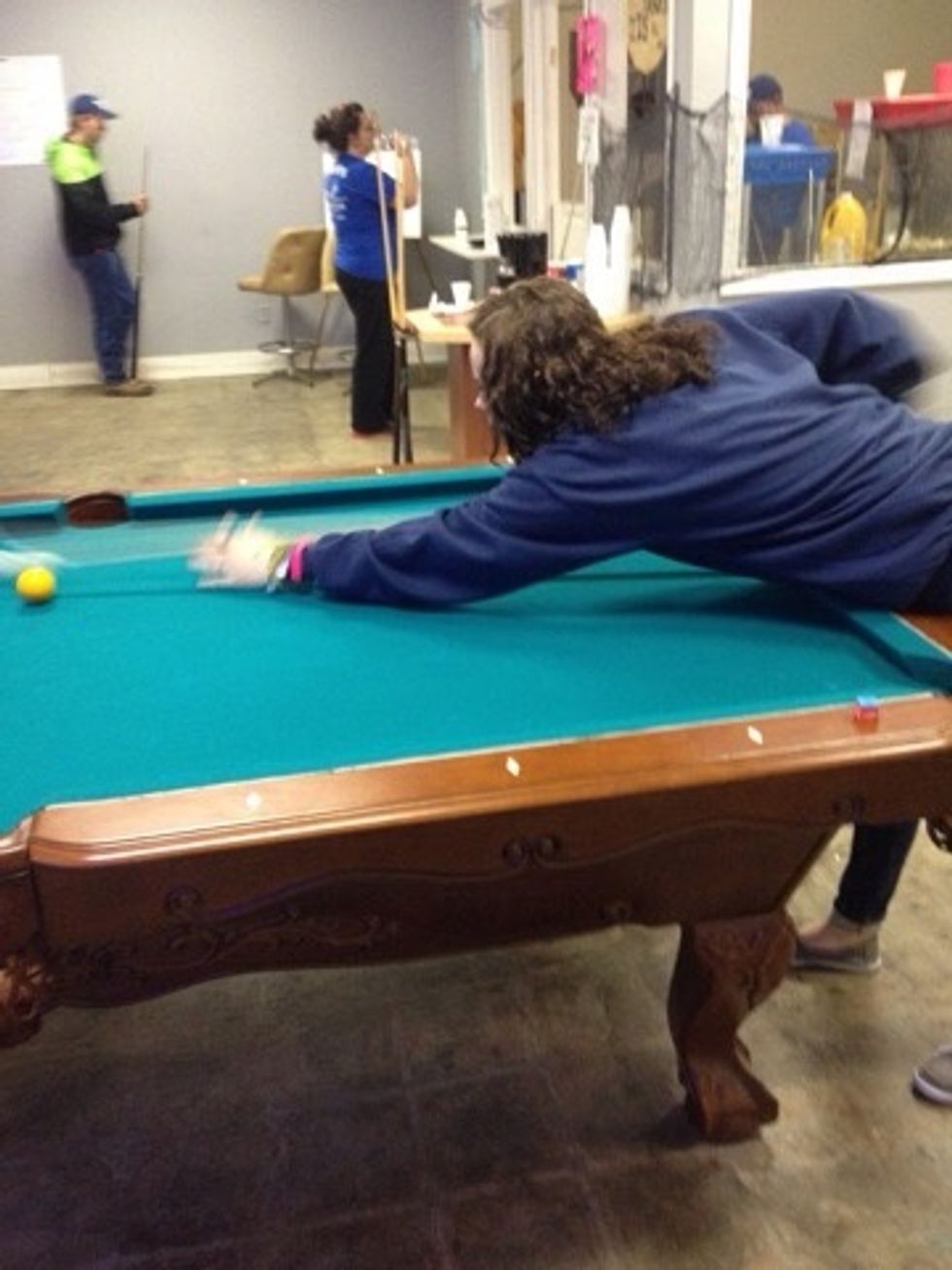 Overall, enjoy the game and have fun with it! The sport of pool is really all about practice, you'll get better with time!
Audience - anyone who enjoys the sport of pool
Cue stick
Billiard balls
Cue ball
Triangle rack
Stick and hand chalk (optional)
Pool table (7 ft x 3.5 ft)
An opponent