So I haven't been on for awhile making guides, but yea. I'm back with a guide. I just wanted to introduce a Minecraft server.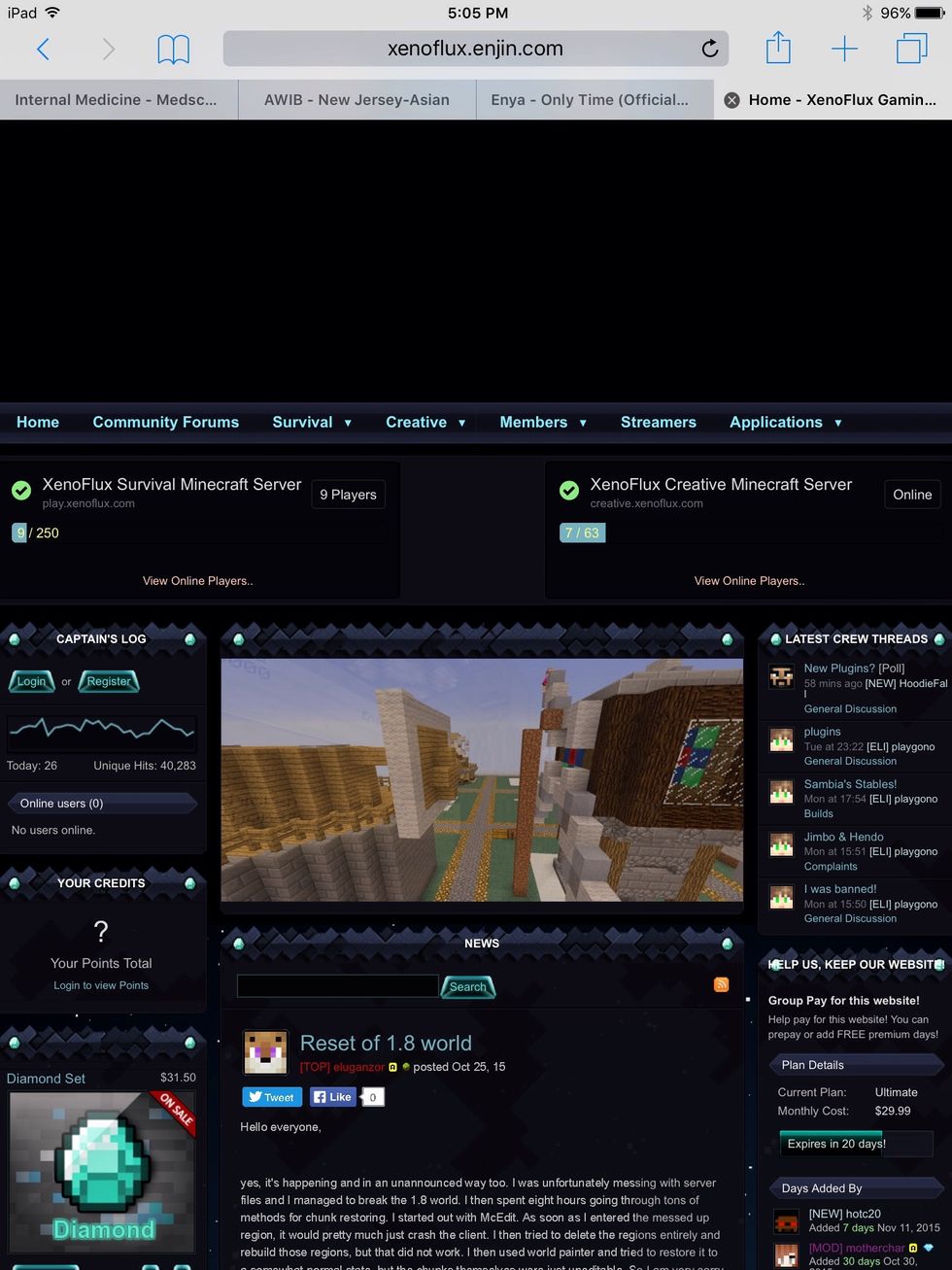 For server info u can go on to the Xenoflux website, which is here, but it's a towny server that is fun to play on.
Basically it's a free for all server that lets you join towns and nations all over the Minecraft world. There are not many rules so u don't have to worry much.
Oh yea. If you join the server I can give u a list of possible good towns to join. Or u can join ur own. 1) Sombia 2) Cyprus
Or.... Join my very lonely but nice town SilverPort. Some advantages of my town... 1) In the Desert (Less Dirt) 2) Nice mayor (me!)
So if u wanna join, just go to play.xenoflux.com on your Minecraft to join this server. Server Website Link... http://xenoflux.enjin.com/home
Computer
Minecraft installed
Pikamclover Xd
Sup ppl. This is just the IPad/IPhone Version of my new account, PotatoEatsPotatoes. Make sure to check out both!!!