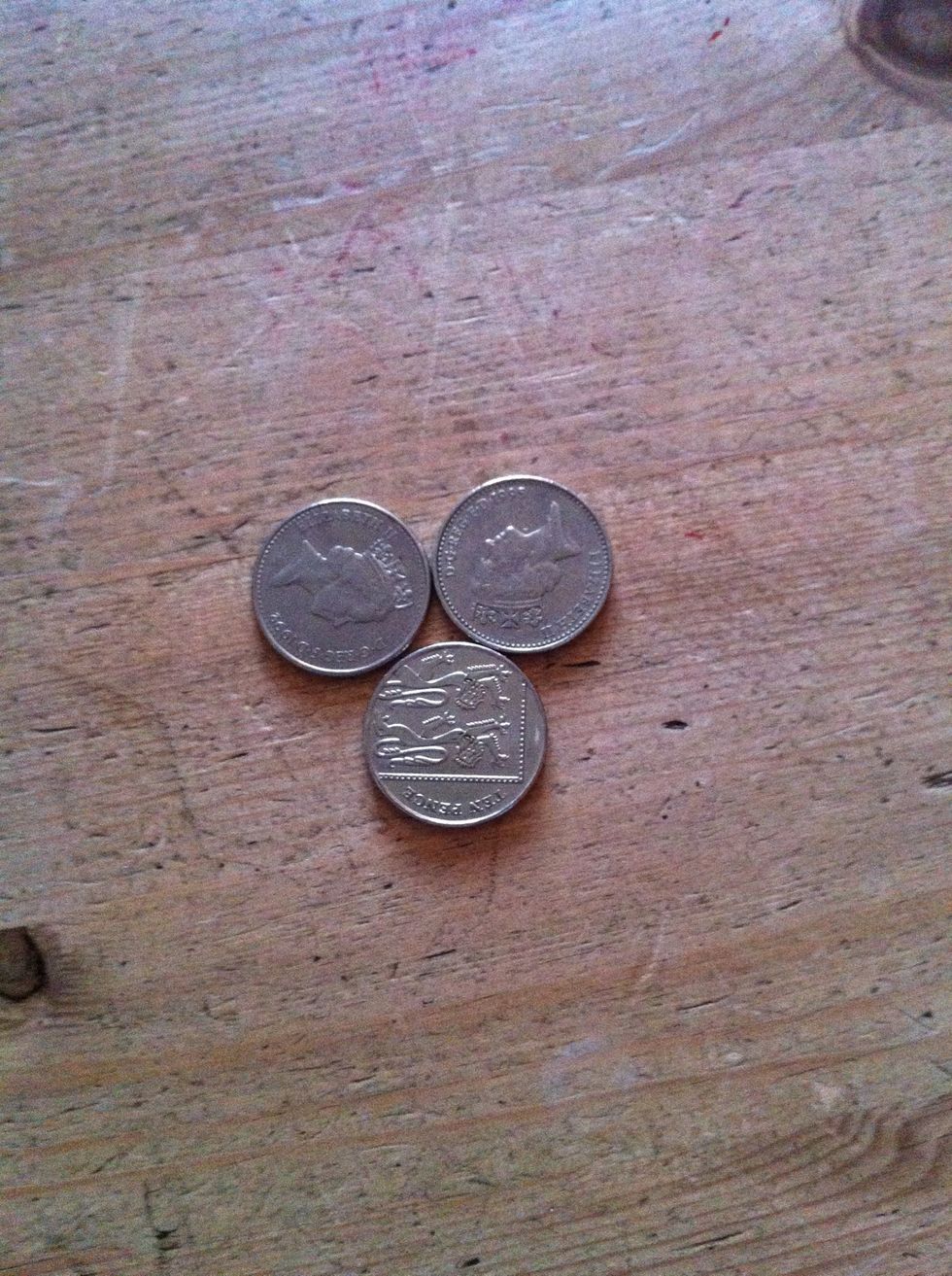 Start with your coins like this.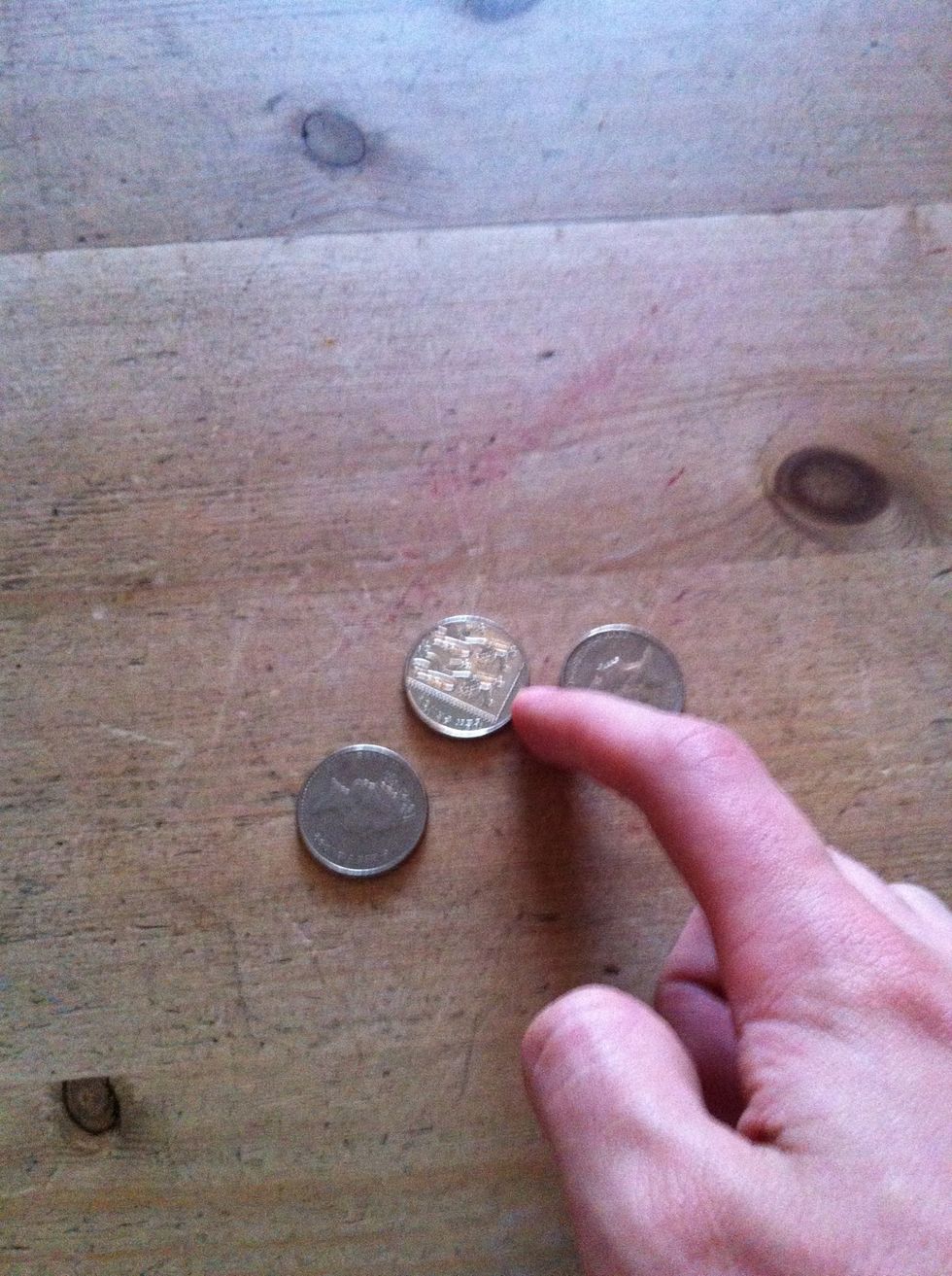 Now move any coin between the other two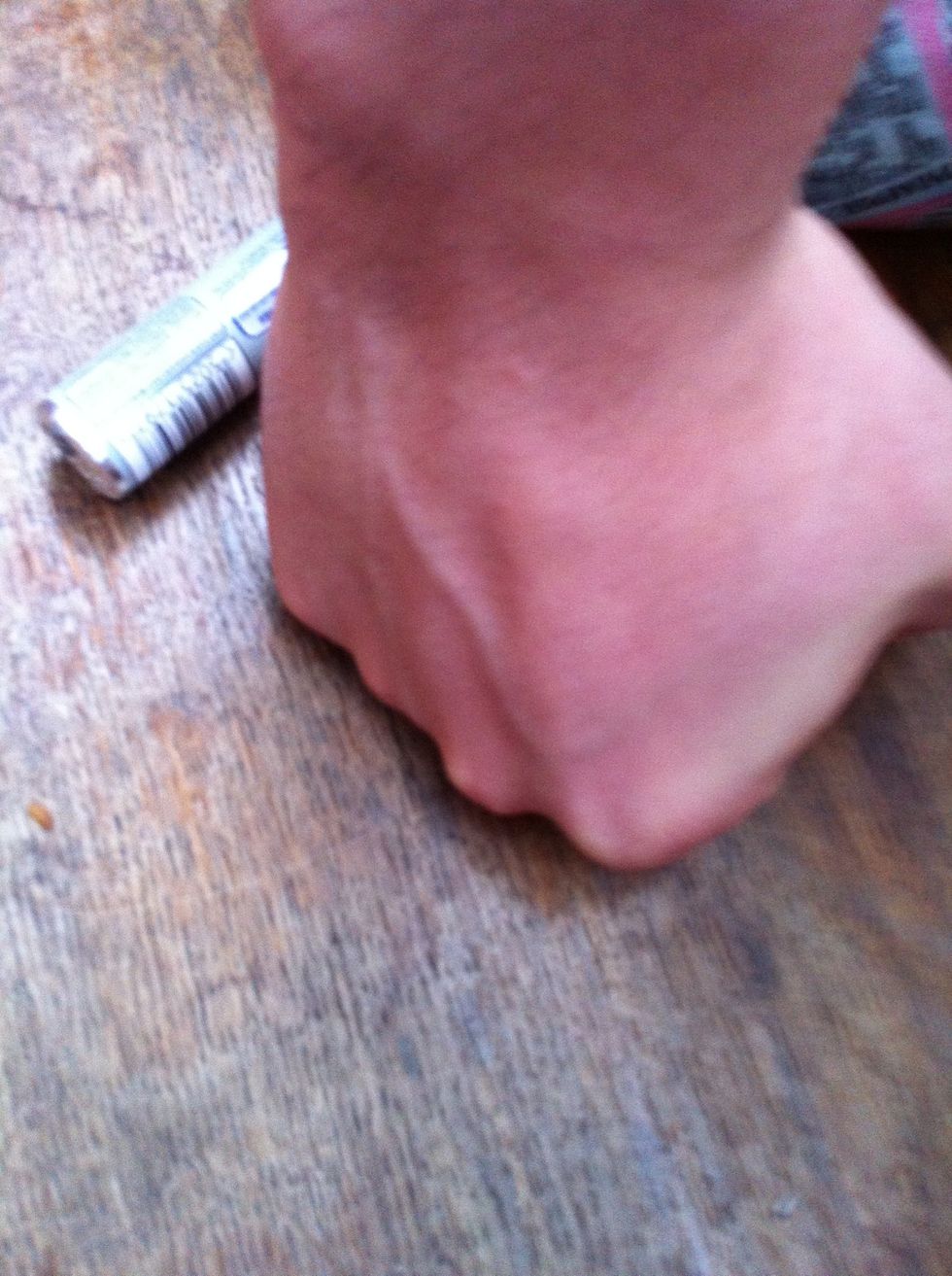 Place your knuckles like this.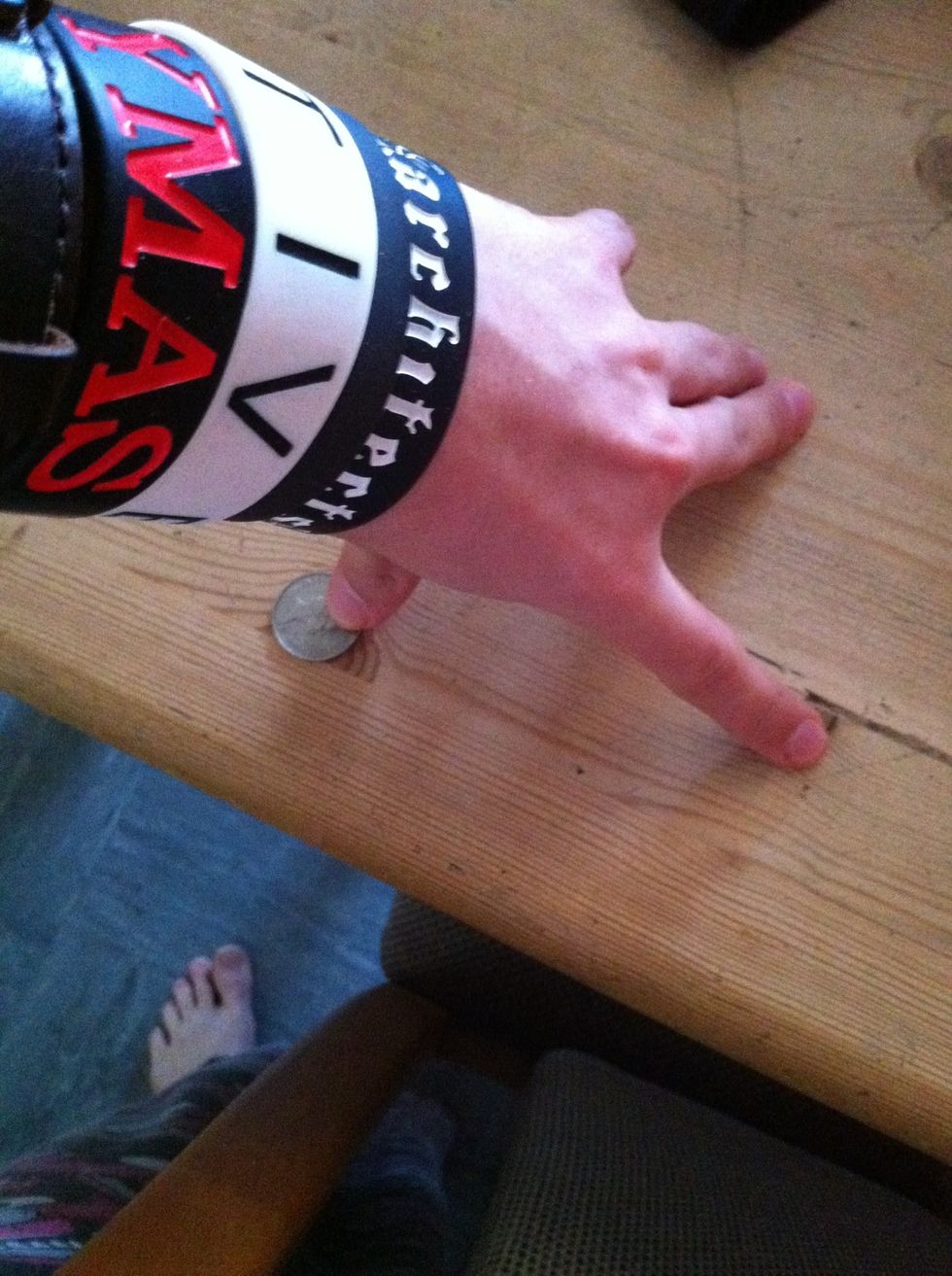 Now stick the coin under your thumb, and slide it at the other persons knuckles through your fingers! The severity of the slide is up to the player.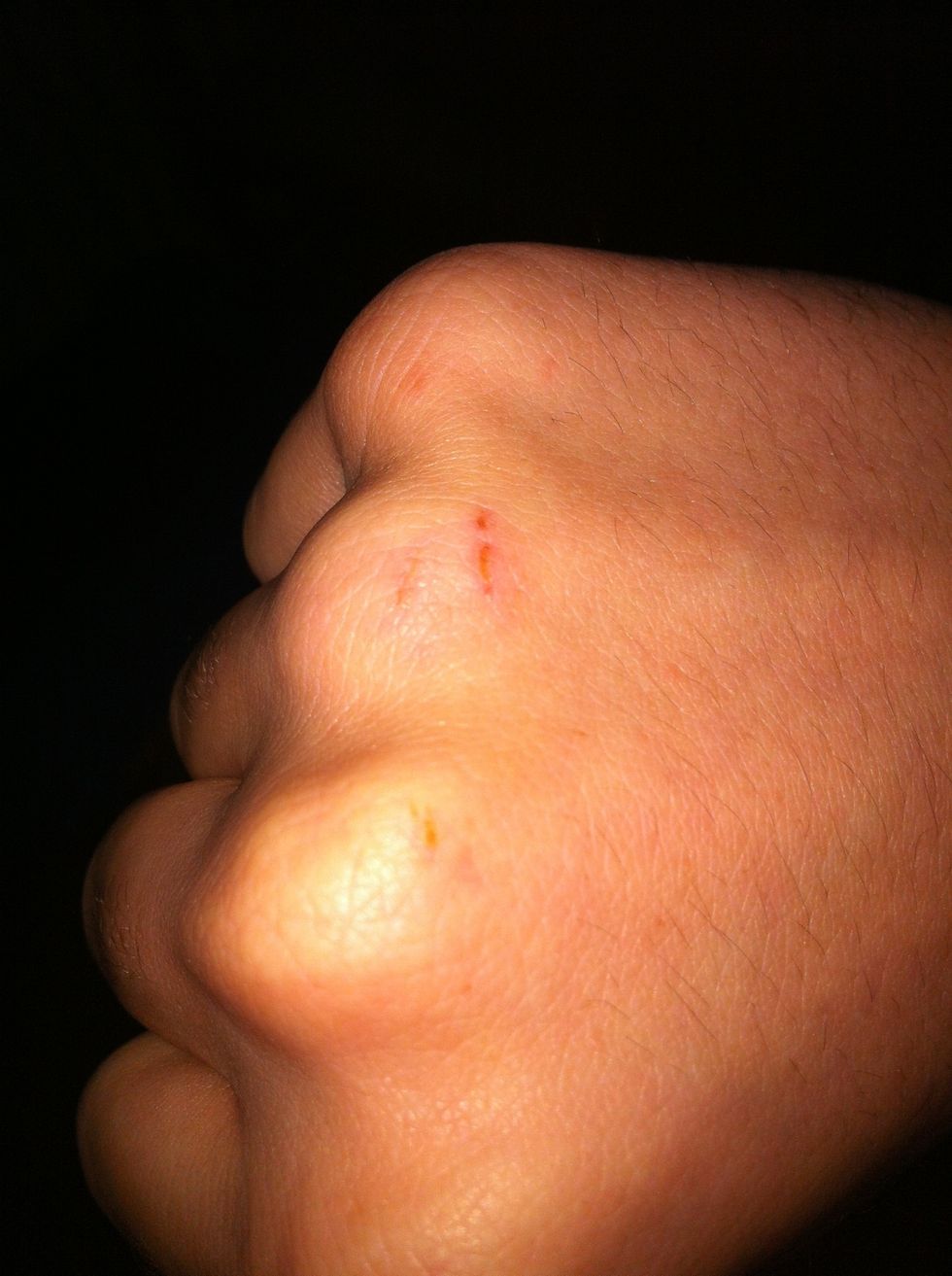 Finally, enjoy! This was after a single slide at each knuckle. Be careful!
3 coins (your choice of which)
A playing surface