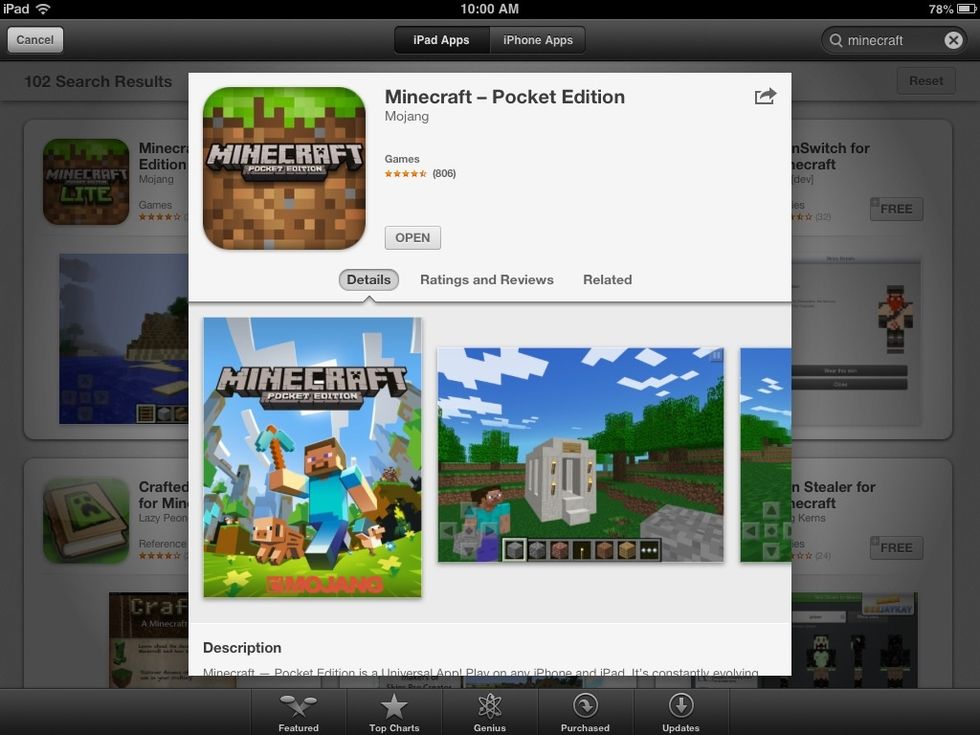 You will need to download the app of the App Store it is $7.49 and it downloads quite fast.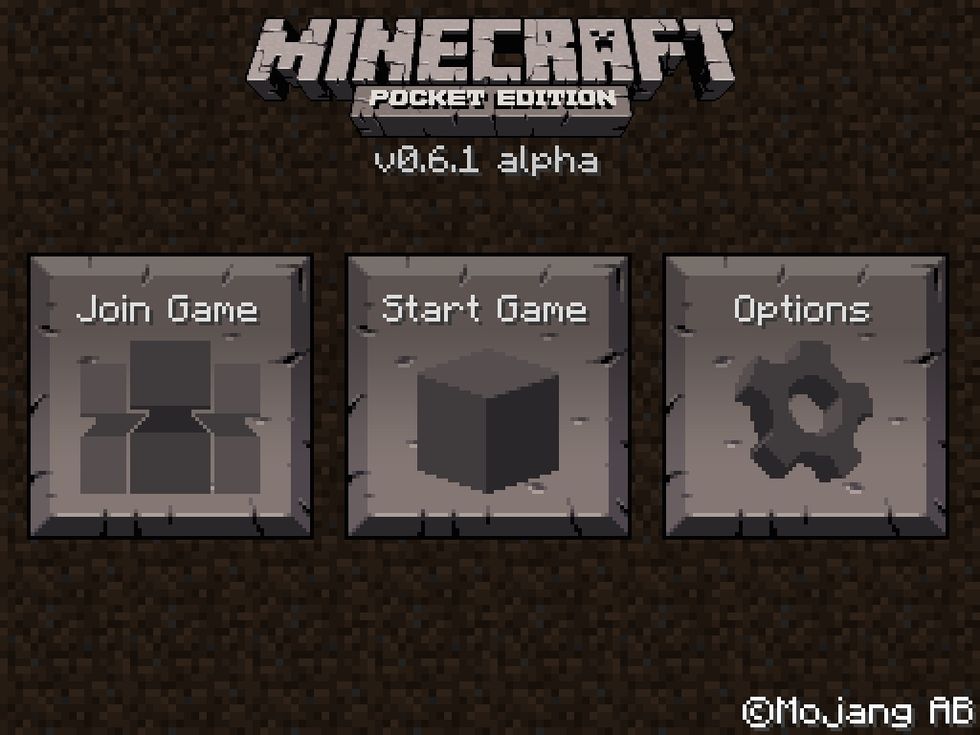 When you go into it this is what you will see.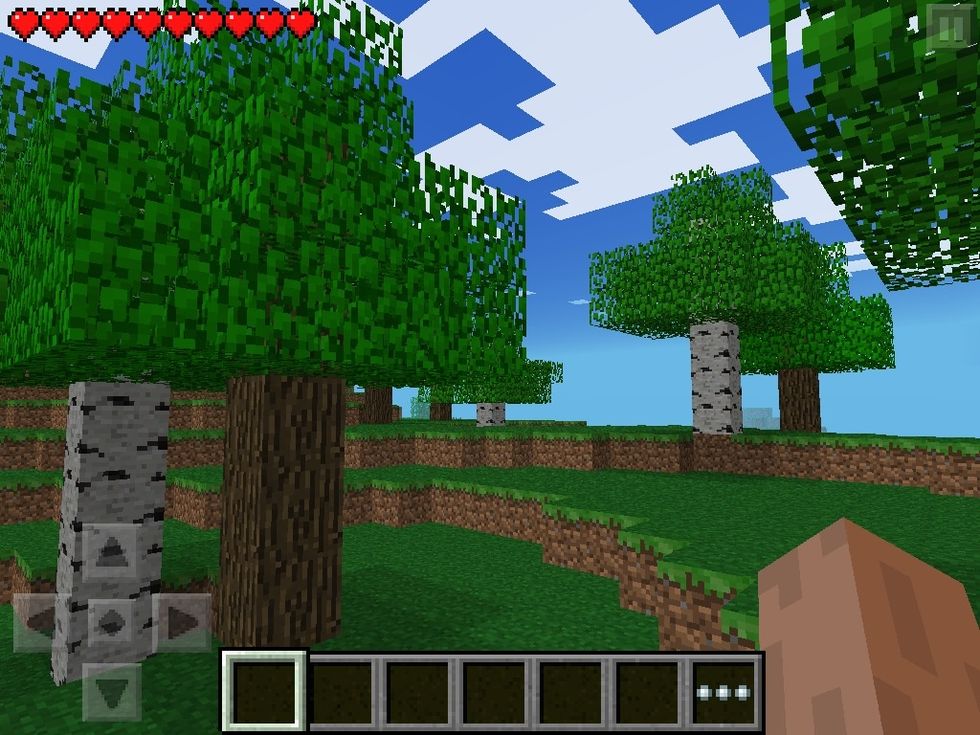 When you go in it might look something like this.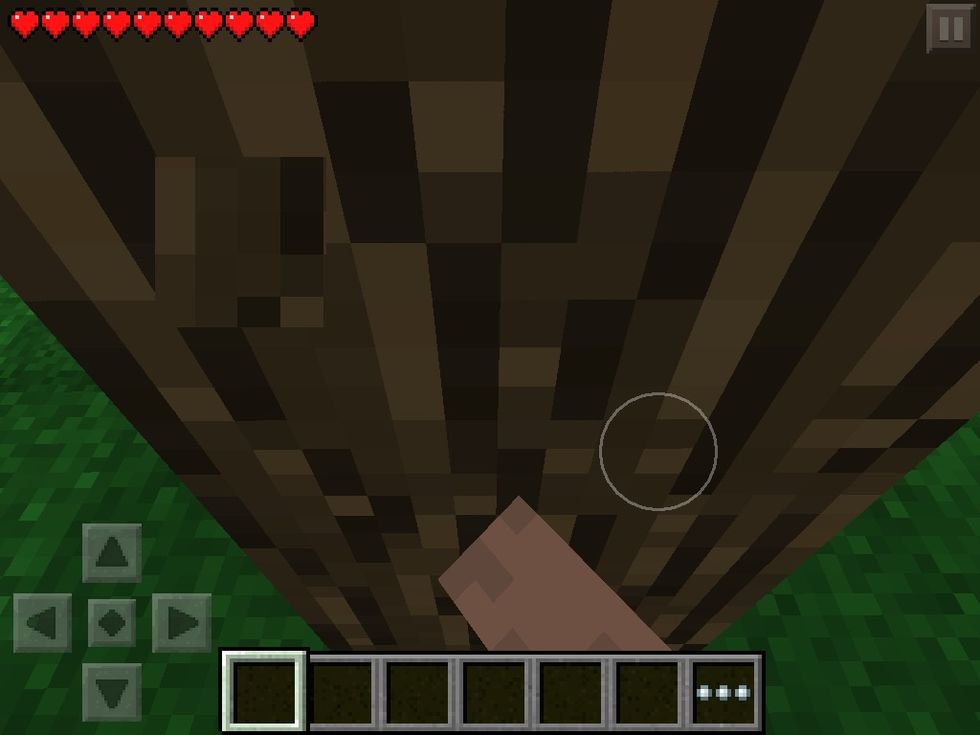 At the start it is best to collect as much wood as possible.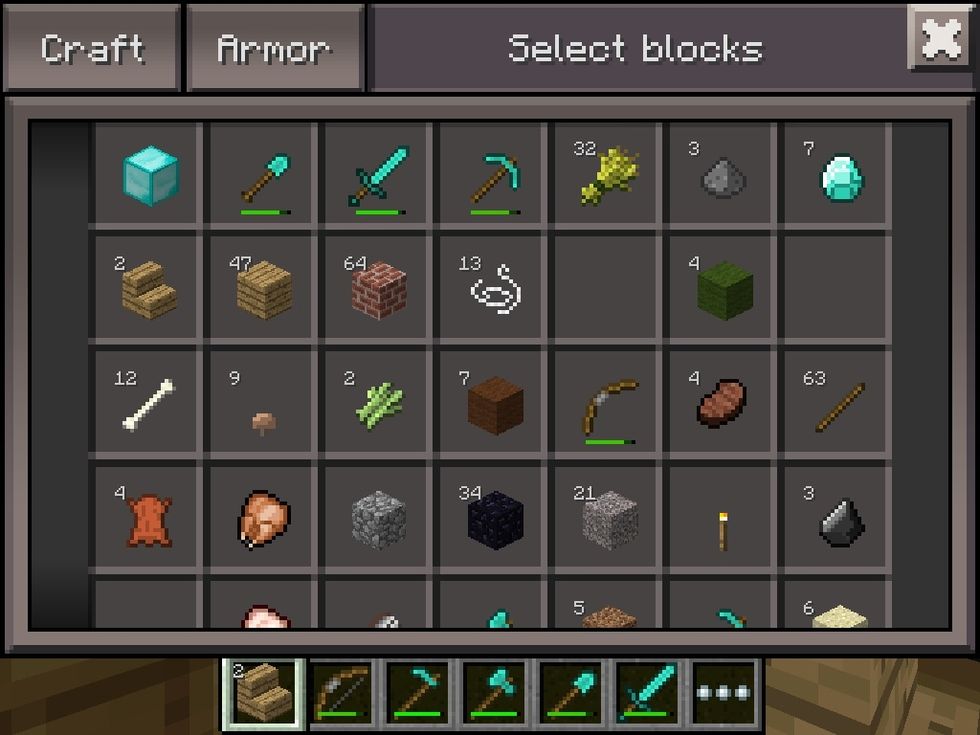 All of the blocks that you collect will be kept in your infantry you can access by tapping the three dots near the bottom of the screen.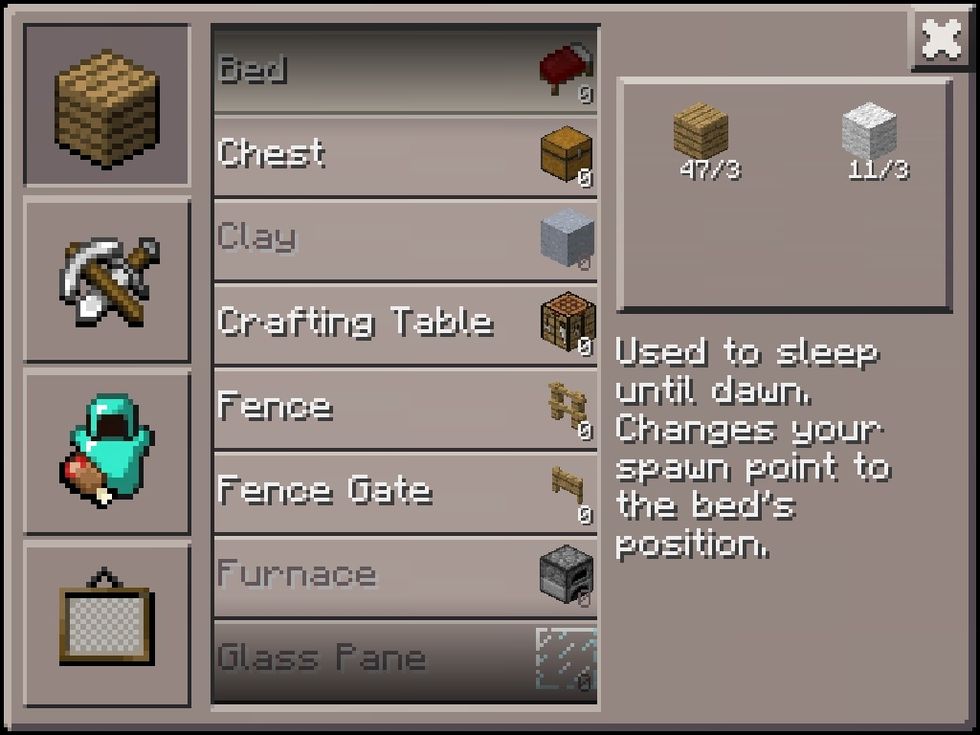 If you run out of room in your inventory you can craft a chest in your crafting table.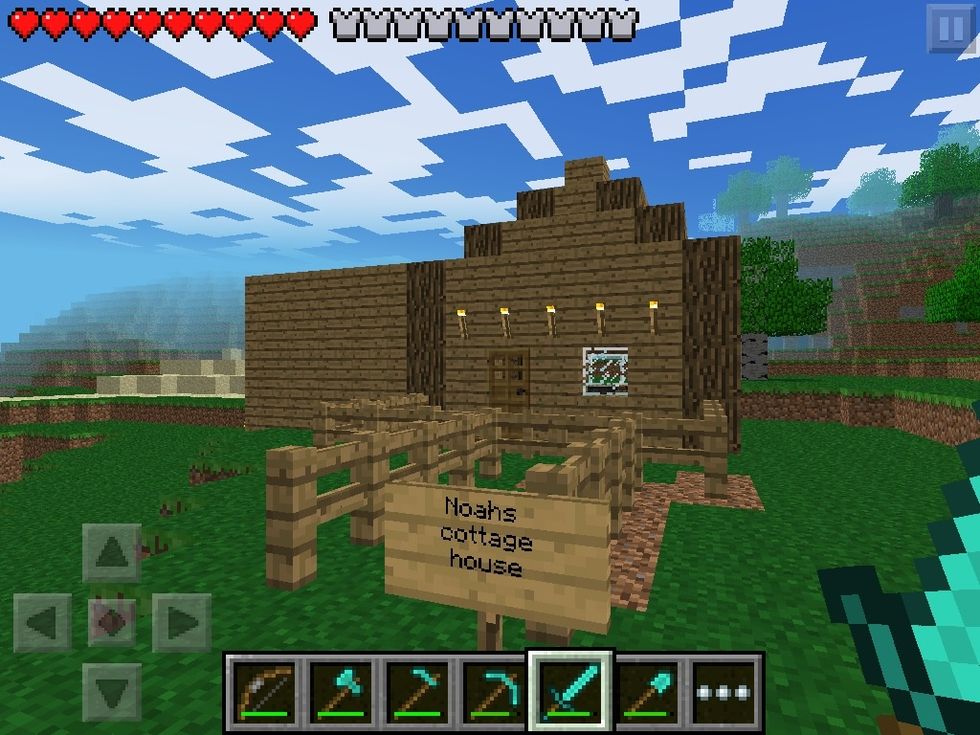 Keep collecting wood and stone and make a mine and start building a house. You regenerate health by eating meat or other food, it restores more health by cooking it in a furnace.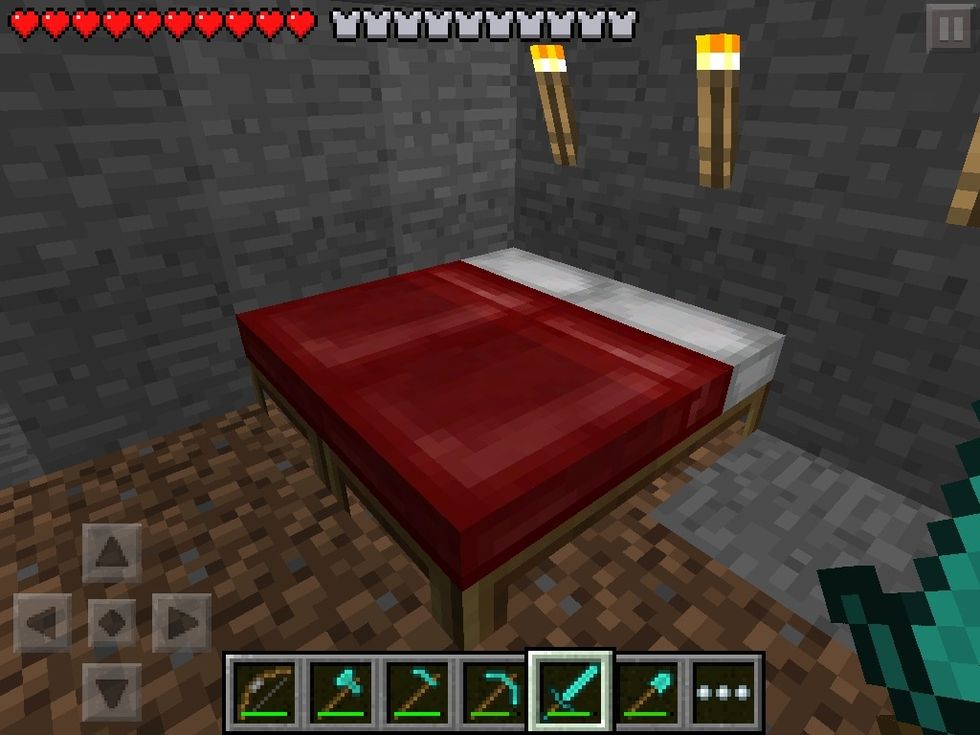 You sleep in beds to skip the night but not if there is monsters around. And that is all, I'll leave the rest for you to figure out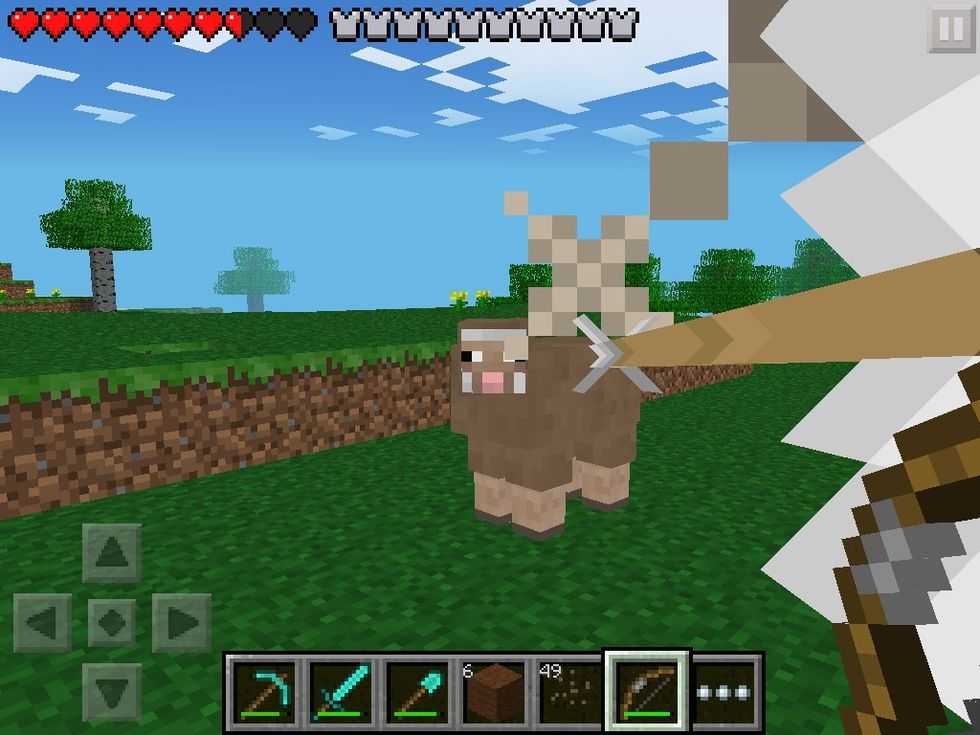 Thank you for reading.
1.0 iPad, iPod, i phone,
1.0 $15 iTunes card