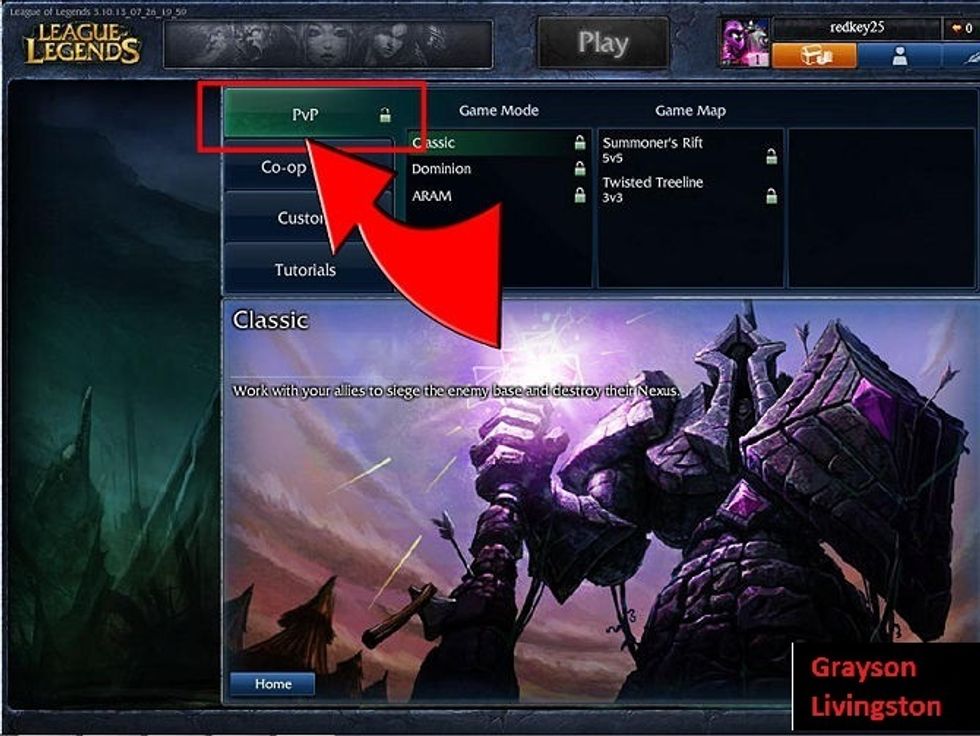 Play PvP(Player vs. Player. In this type of game, all champions (or controlled characters) are played by actual players, rather than the game's AI.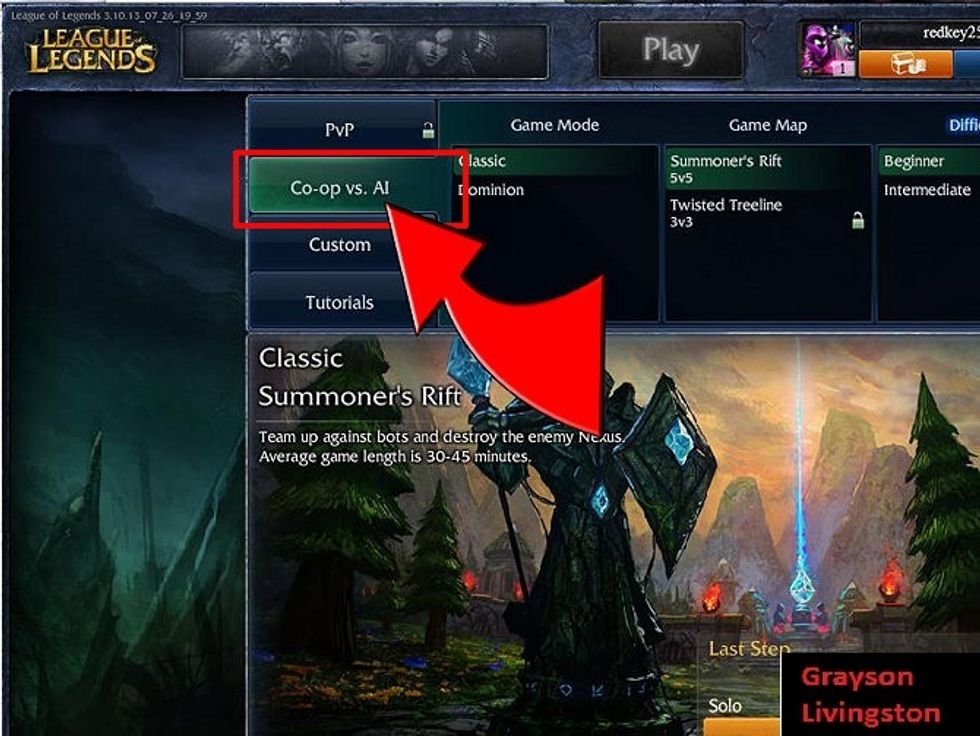 Play Co-op vs AI. In a co-op vs. AI game, you will play on a team with other player controlled characters against computer controlled opponents (or bots).Only Classic and Dominion modes are available.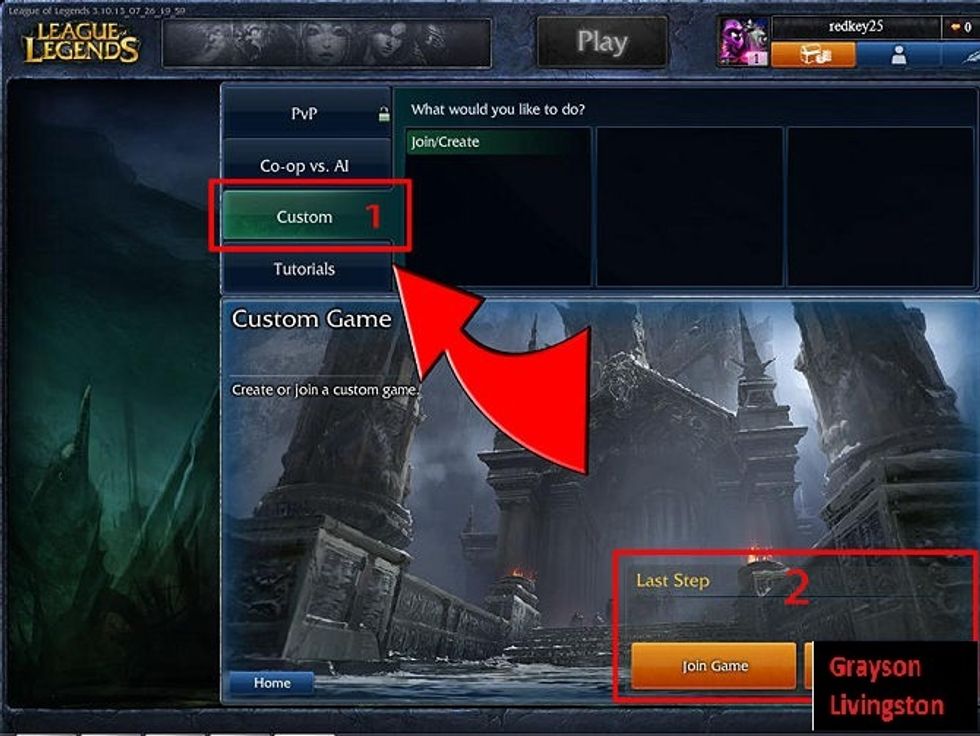 Play a custom game. In a custom game, you can choose the number of players, as well as set a password to ensure your friends can join. The opposing team can either be other players or bots.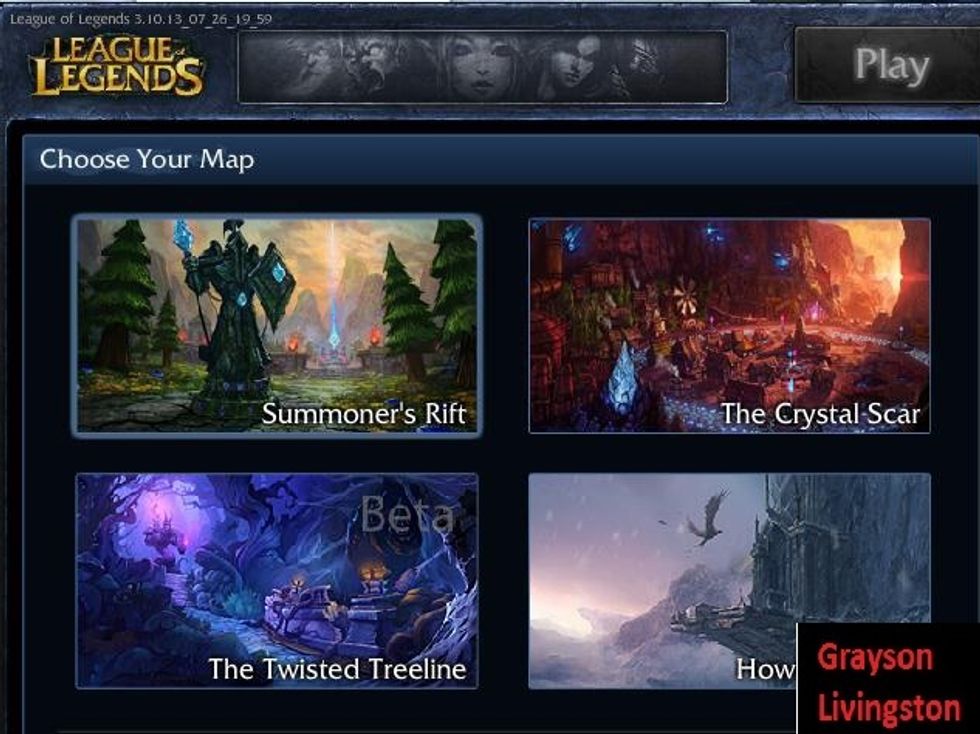 Choose the map. Choosing the map means choosing what environment you play in. It also affects how many players will be on a team and what game types are available.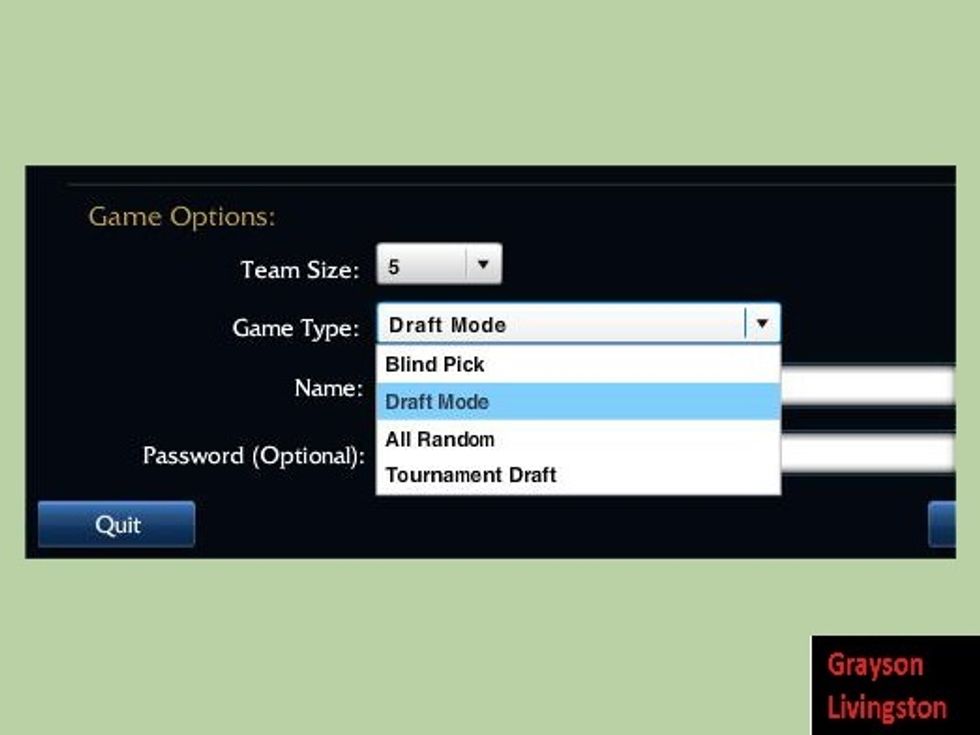 Choose Game Type. In a blind pick, players cannot see which champions have been chosen. In a draft pick, players take turns banning the use of certain champions.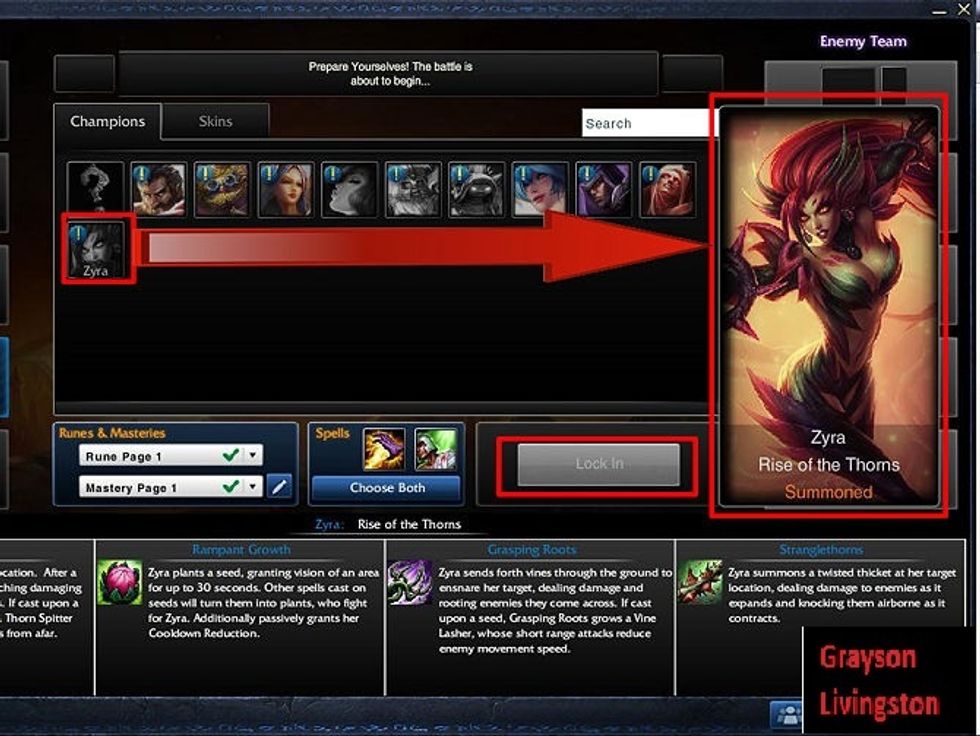 Choose a character. After joining a match you will choose your champion (or have one chosen for you). What character you choose is really important, so don't choose one just because they look cool.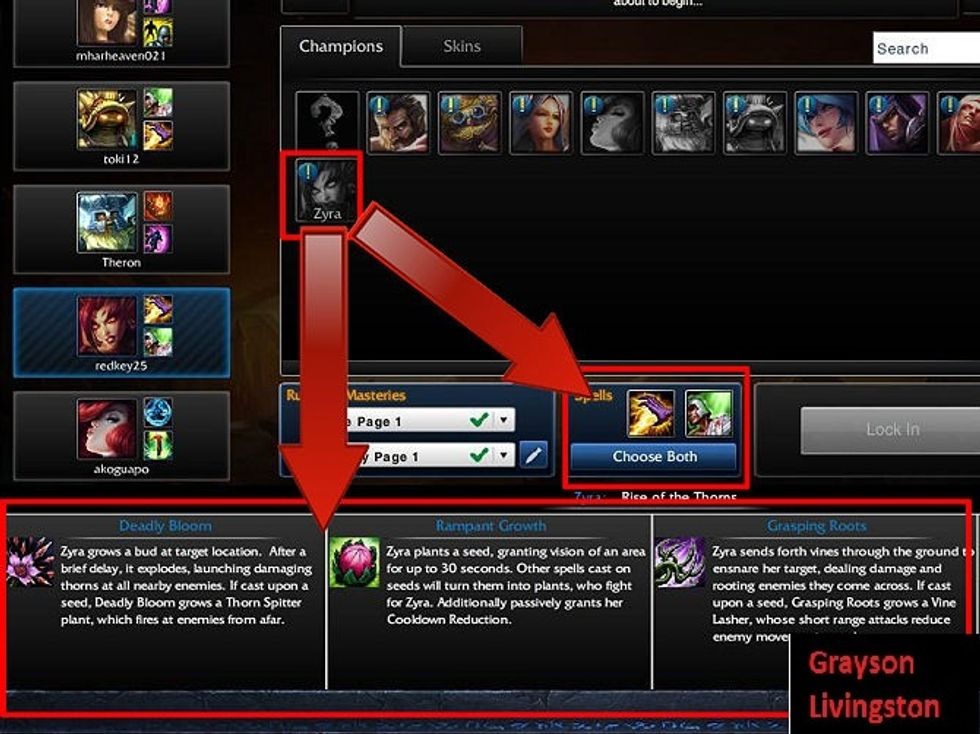 Pay attention to character attributes. Attributes determine the effectiveness of the armor, the amount of health your champion has, and the amount of magical power (or mana) that they can draw from.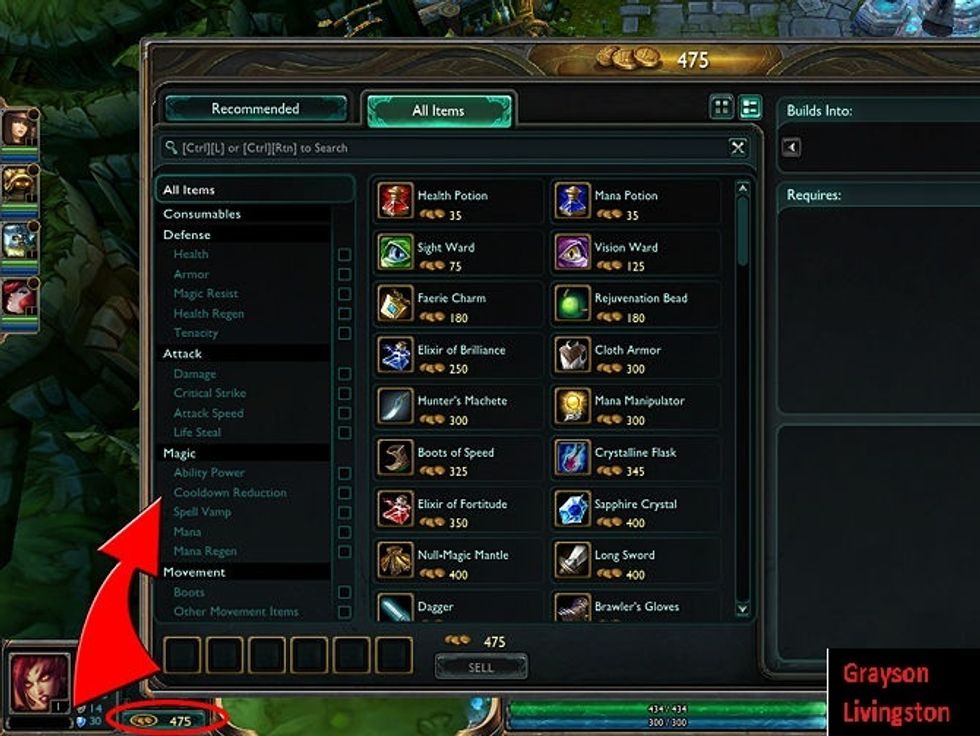 Purchase items. When you first enter the map, you will be placed next to the store, where you should buy some items. You can purchase consumables and items which fortify your attributes.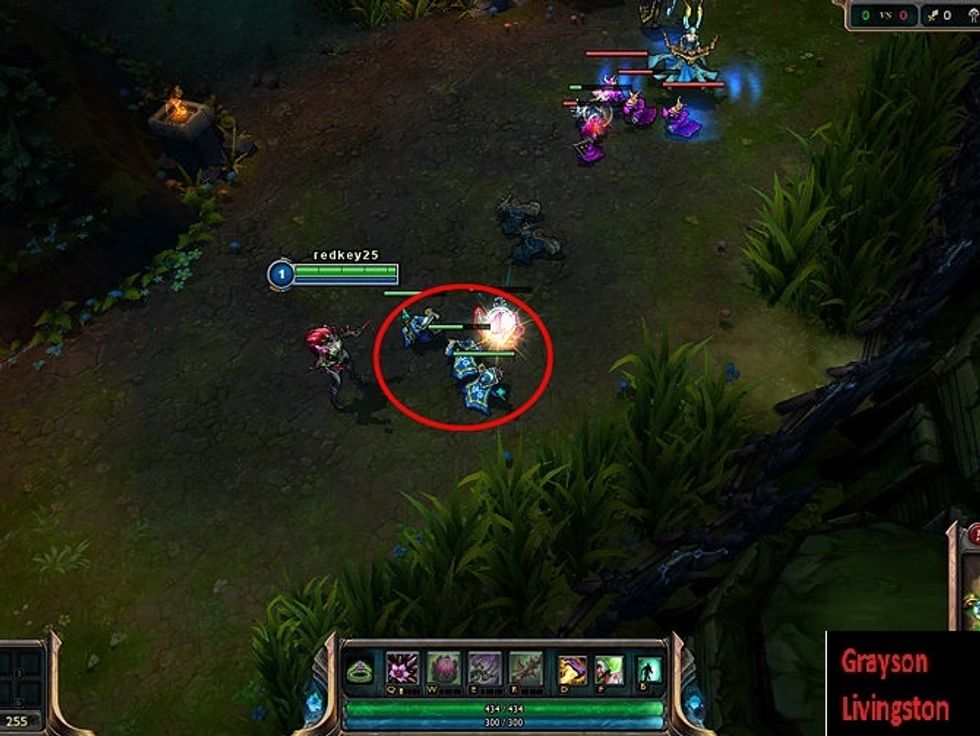 Choose a strategy to win. There are three main roadways on the classic Summoner's Rift map.During the game, you and your enemies will fight and destroy each other's turrets and eventually the Nexus.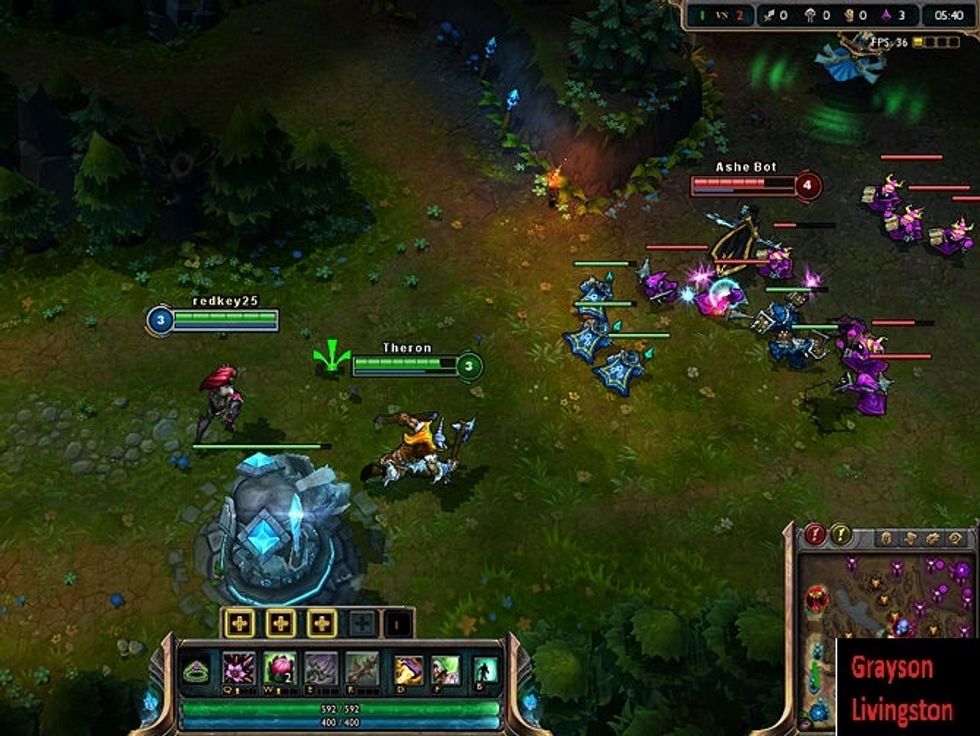 Work with your teammates. Work together with your teammates to slowly kill the enemy. Remember, the goal is not to kill them but to instead destroy their turrets and Nexus.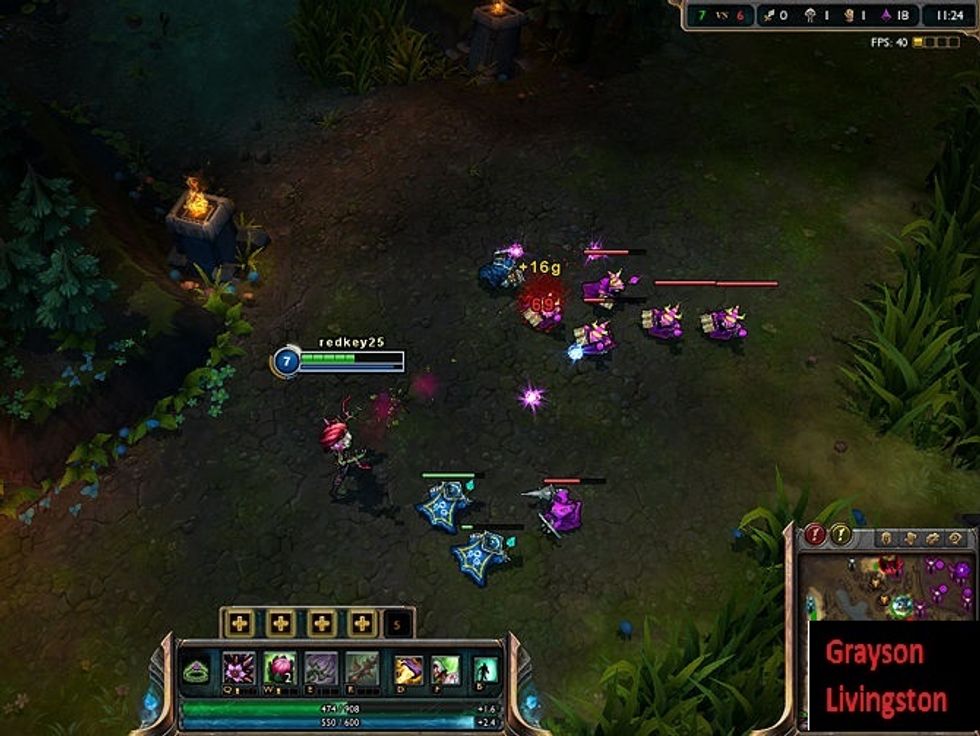 Destroy enemy inhibitors. Once you've destroyed 3 enemy turrets in one lane, you can destroy one of their inhibitors the same way. This one will not attack back.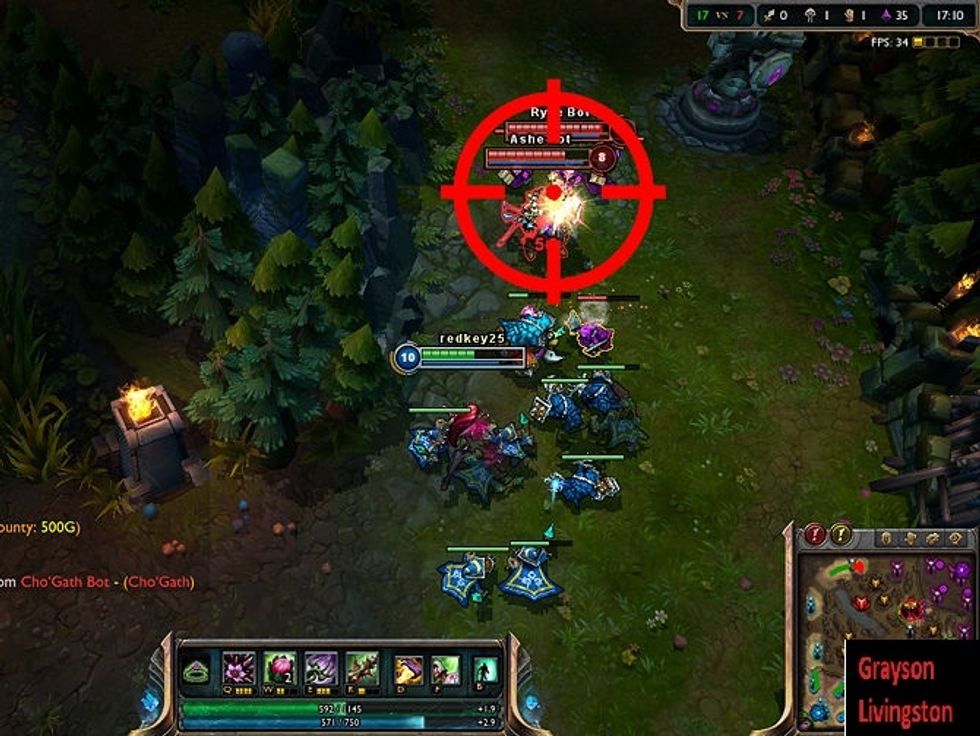 Attack the enemy. Mostly you'll be dealing with enemy Minions but you will also fight enemy champions and turrets. Attack the enemy but focus on getting to their turrets and then their nexus.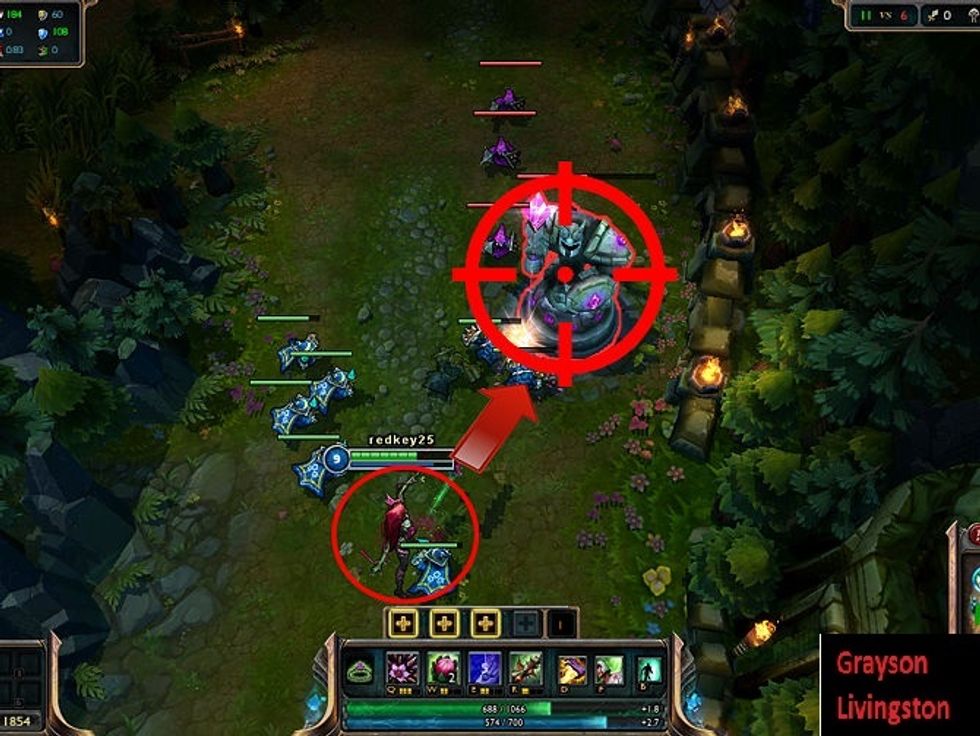 Win by destroying enemy turrets and their Nexus. The game is won when the enemy's main structure, called their Nexus, is destroyed. This structure is located on the opposite side of the map.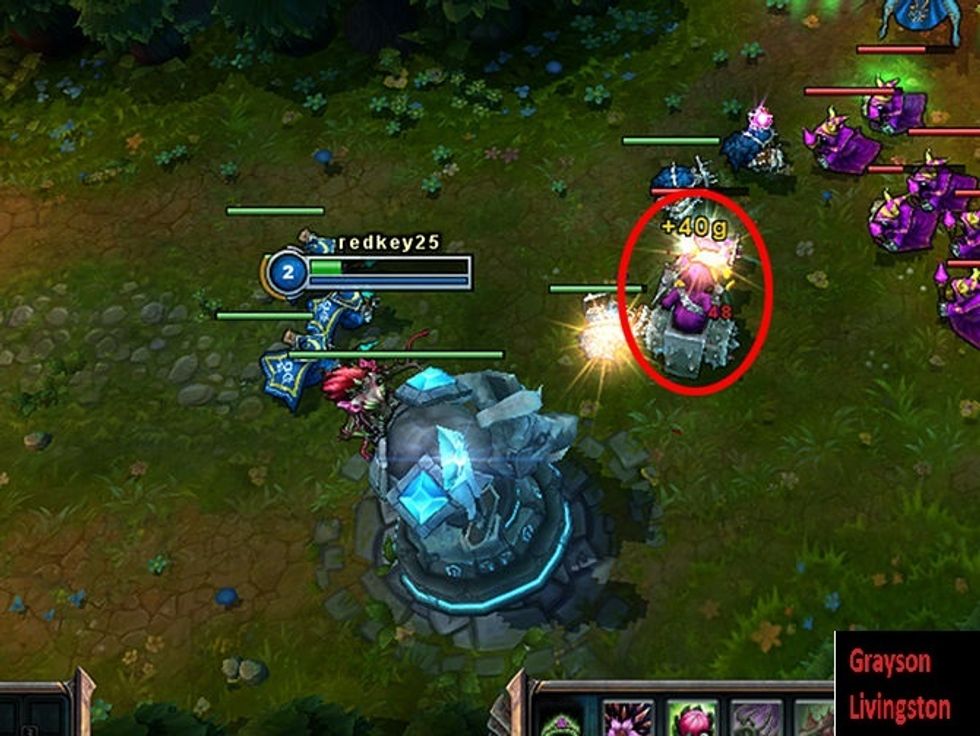 Make sure to get last hit. Last hit is a very important part of playing League of Legends. Only the player who gets the last hit on an enemy or turret gets gold.
Your health is represented by the green bar in the lower left as well as above your character. The easiest way to heal yourself is by returning to base, which is done by pressing the "B" key.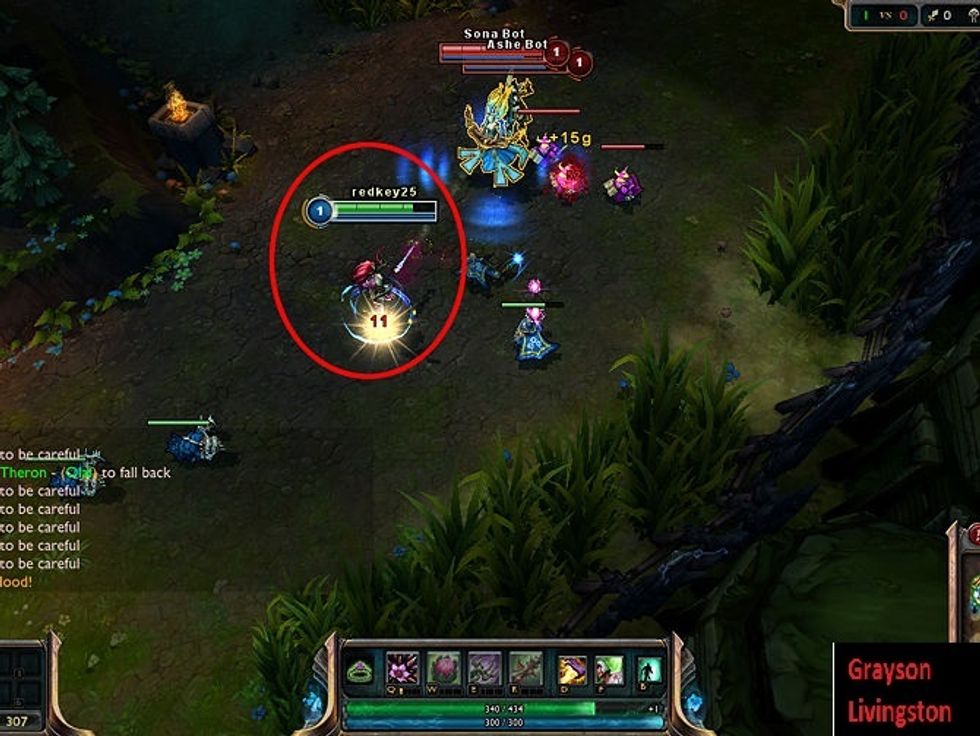 The goal in strategy games like this one is not to get the most kills, but rather to stay alive. Doing this requires skill and patience. Dying is punished, as you will be missing experience and gold.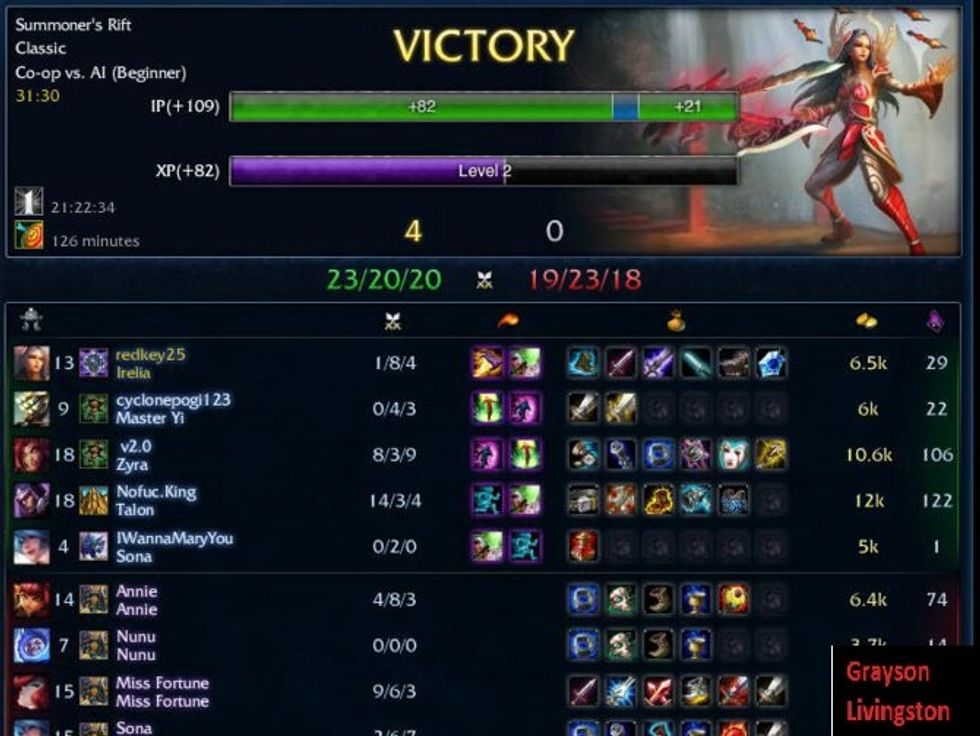 When the game is over you will be shown the results screen. Here you can see every player's kills/deaths/assists during the game, as well as items purchased and minion kill amount.
1.0bnch Computer
1.0bnch Internet connection
1.0bnch League of Legends account