First: You shuffle the cards really well.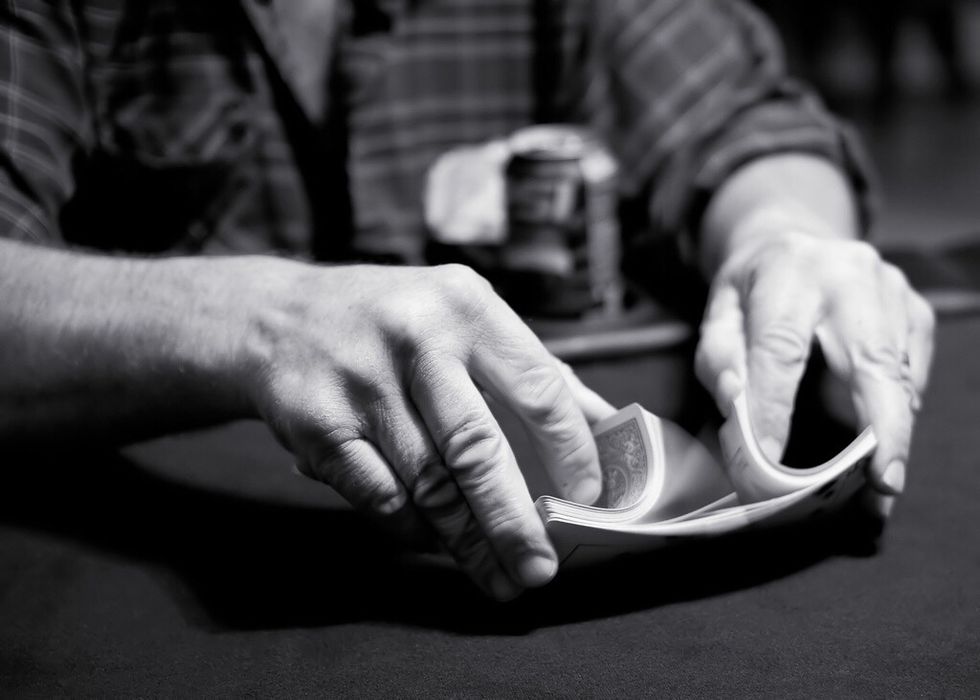 Next: You lay out 6 piles of 4 cards to each player faced down, and lay the extra four cards in the middle faced up.
Finally: When you start you want to try and get all of your 6 piles to be the same number. Not all the same number threw out the 6 piles, but each individual pile needs to have a specific number/ace.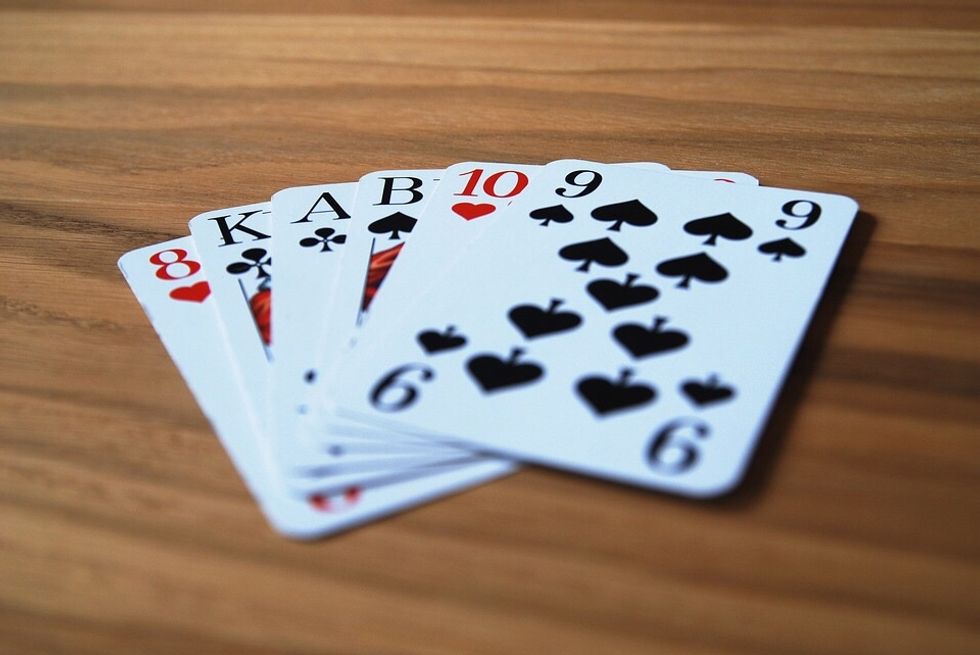 The purpose of my game is to get all 6 piles of cards to be the same number/ace.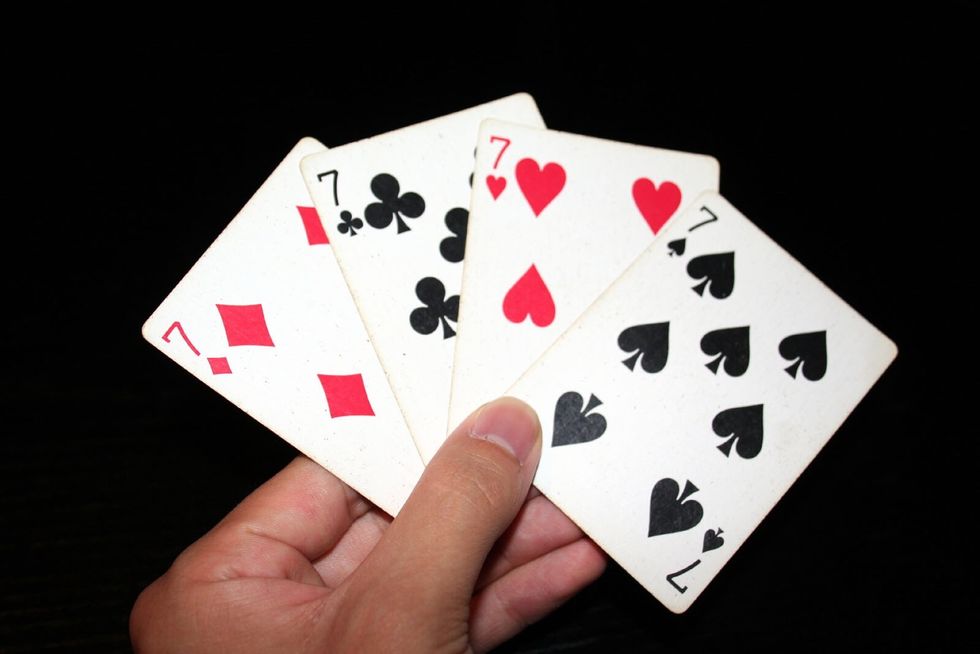 I hope you guys enjoyed my game! ❗️✅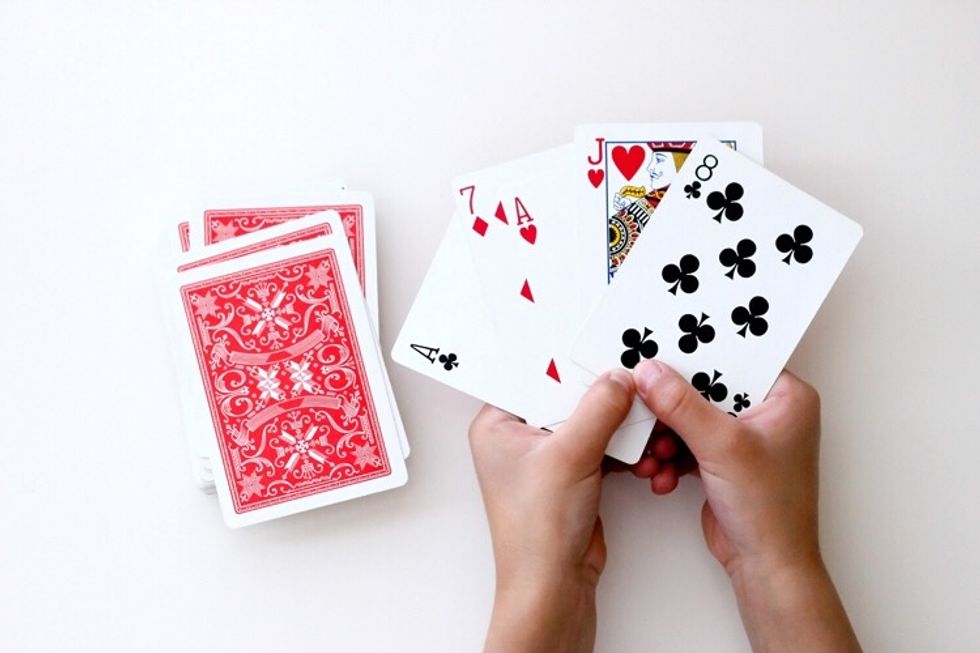 Once you learn it's so much fun‼️😁
1.0 Deck of Cards
2.0 Players
style="margin-bottom:60px;">