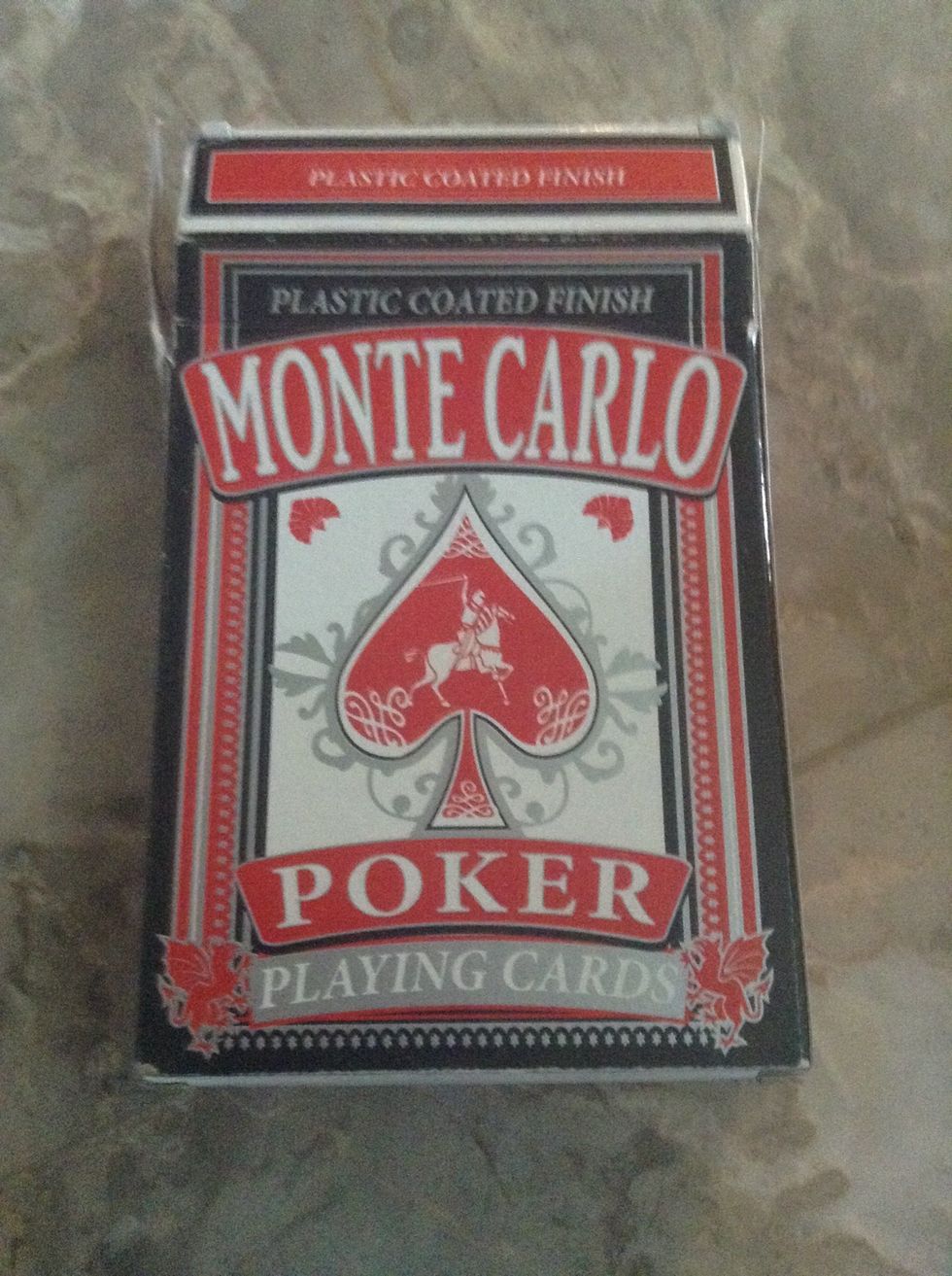 Take your card deck, it can be any kind.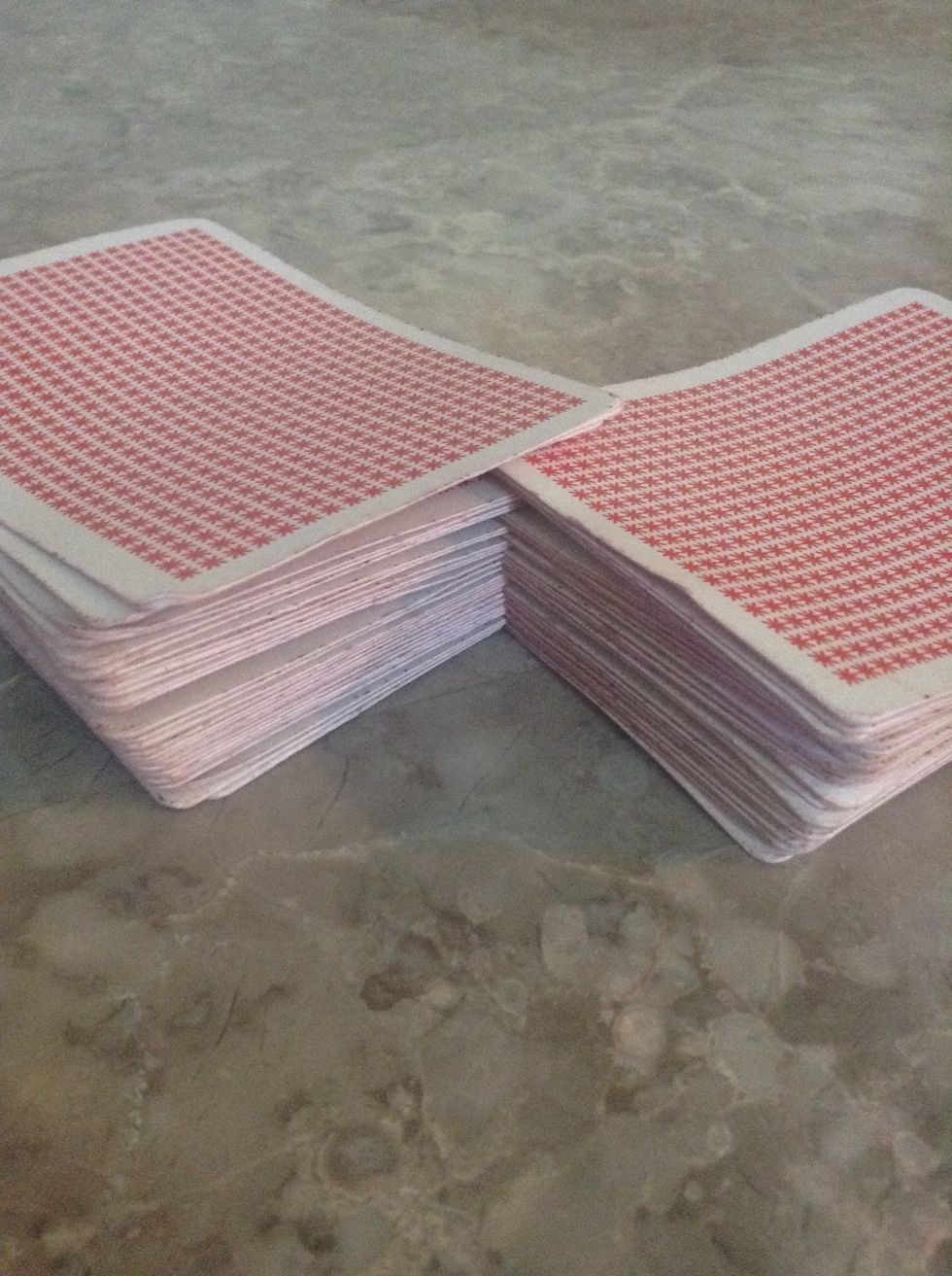 Shuffle your cards.
Make sure you don't look at your cards.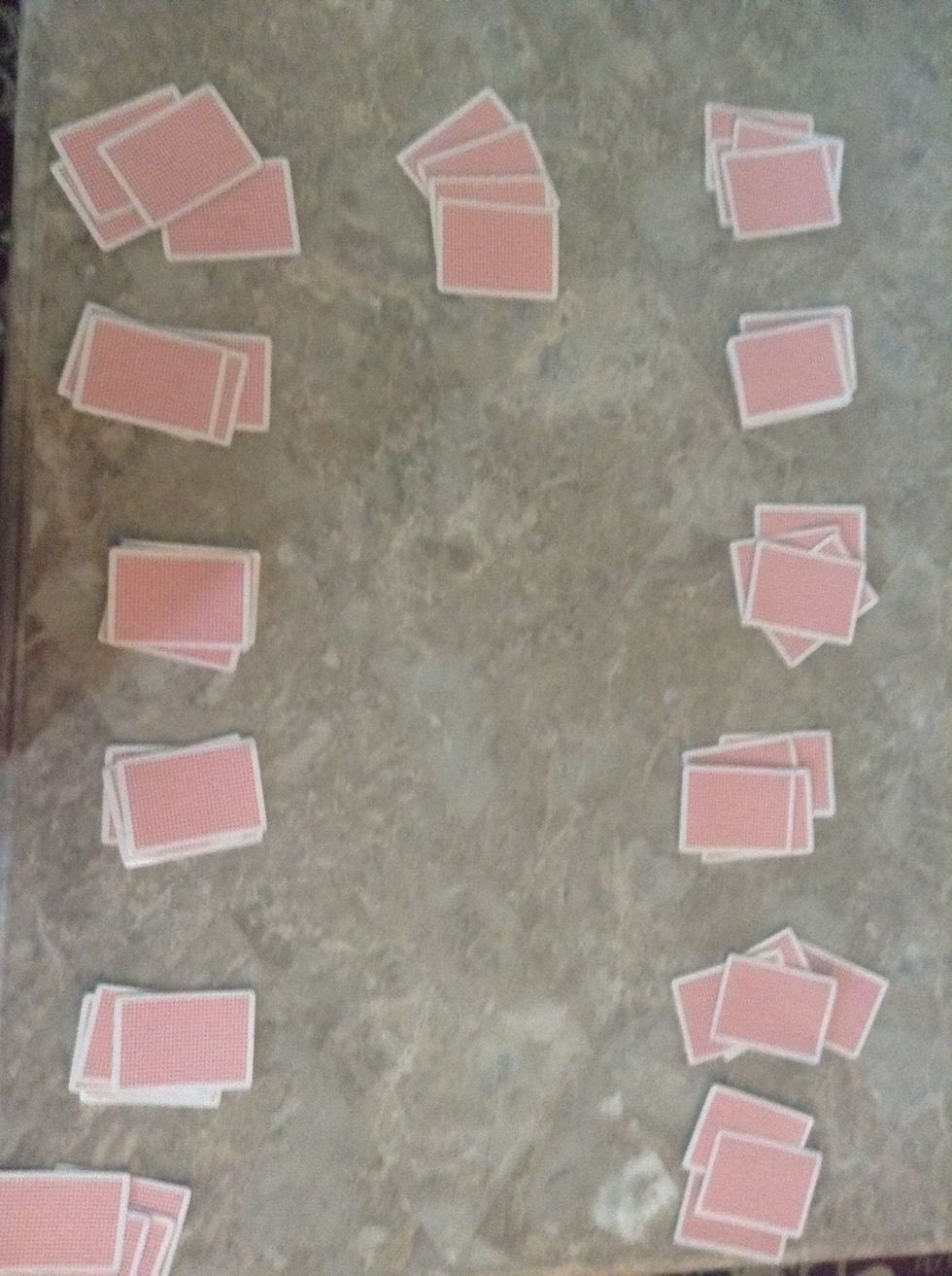 Like this and you should have 4 cards left, with those 4 cards flip them over.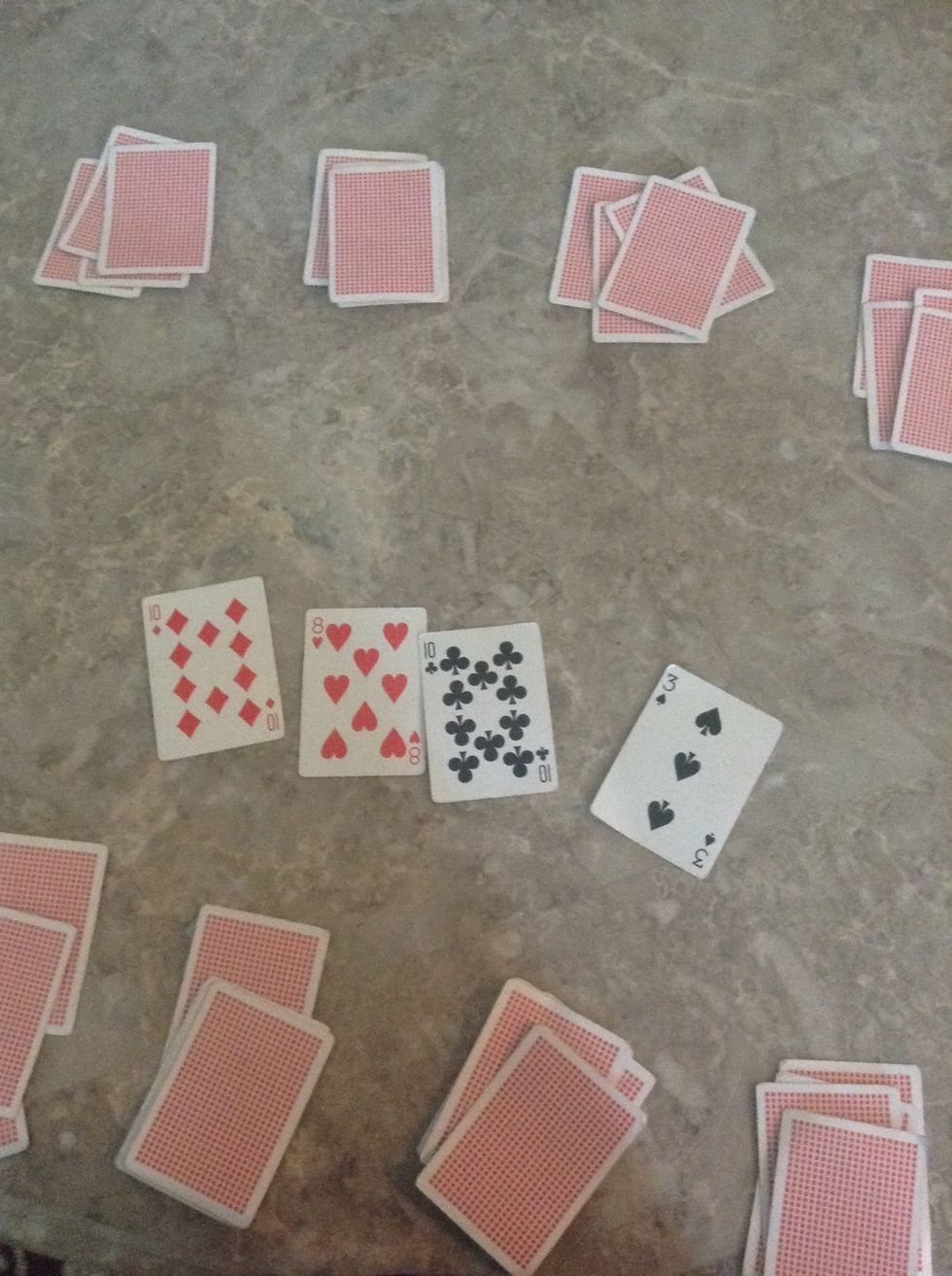 But if you have two or more of the same cards you have to switch them out.
The goal of the game is to have all six piles the same four. For example 4 #3 cards, 4 #5 cards and on.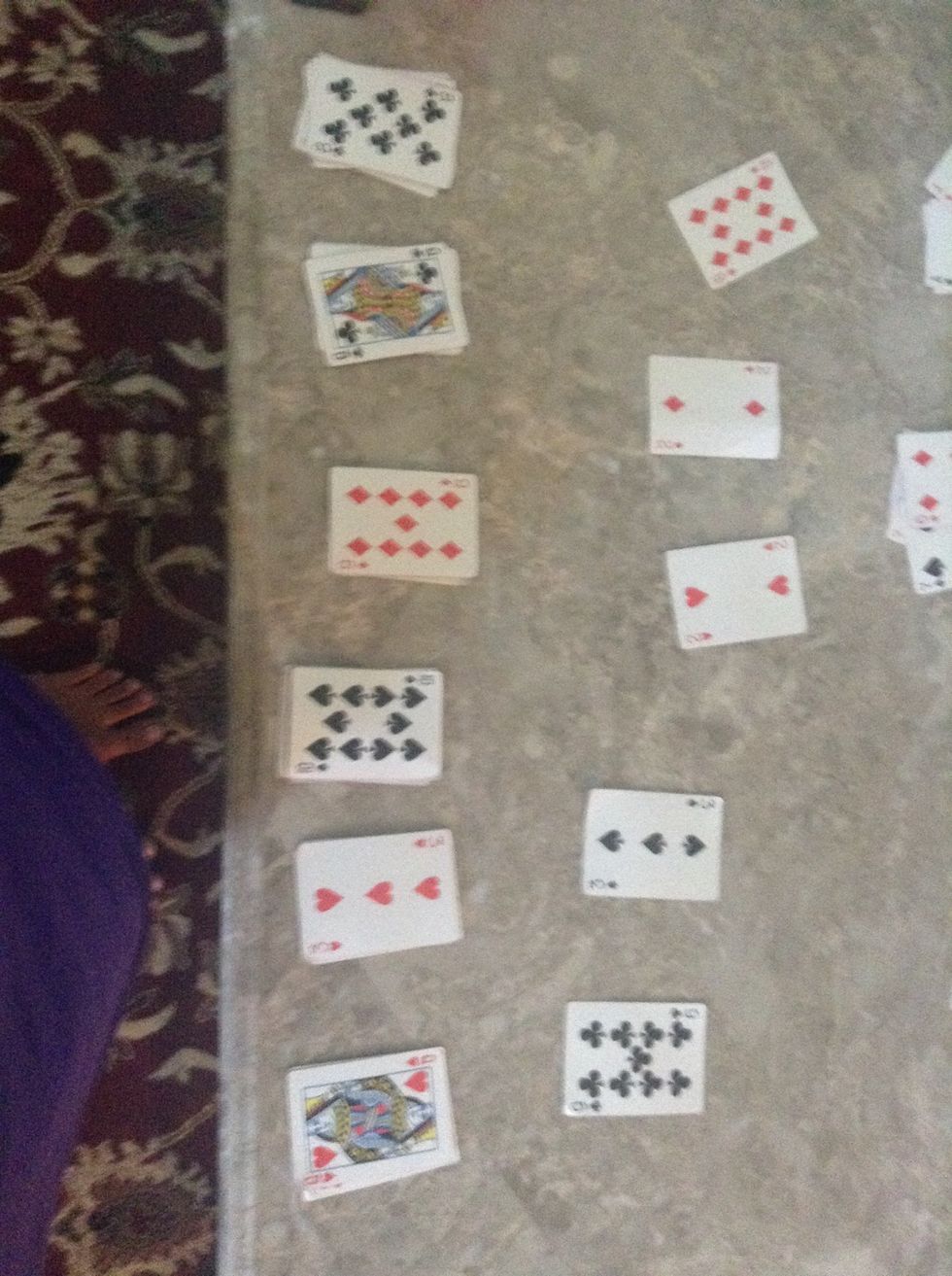 Once all of them are the same quickly yell " James Bond you win". If you say " You win", "I win", or " James Bond I win" the other person can say " James Bond you win" and they will win, not you.
I hope you like this game! :-)