How to play in your art journal with paints and stencils
Play in Your Art Journal With Paints and Stencils
1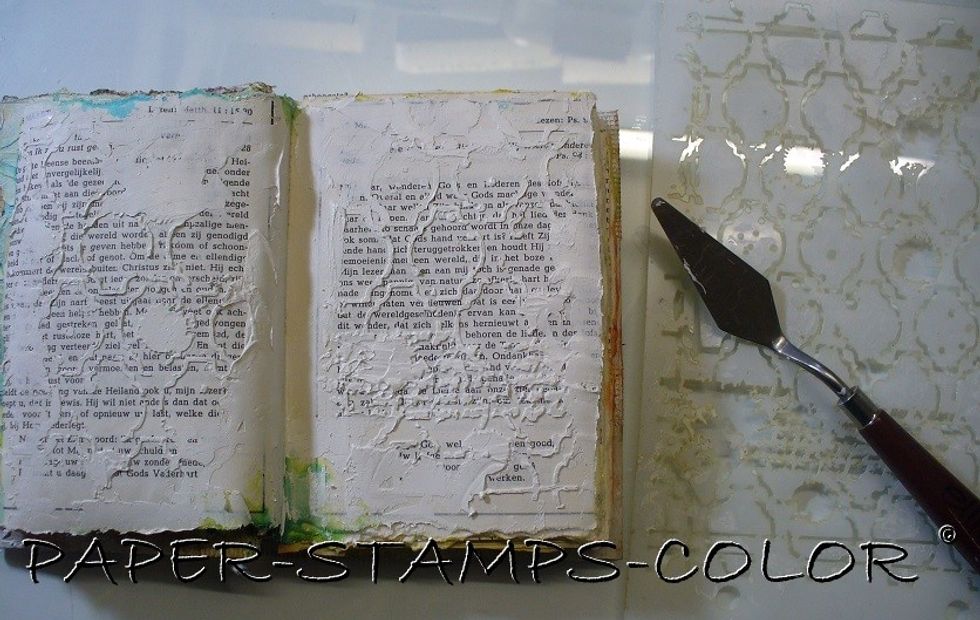 Apply structure paste onto the pages with the Keyhole Stencil. At the outer edges go over it with the palet knife to mess it up a little at the edges. Leave to dry.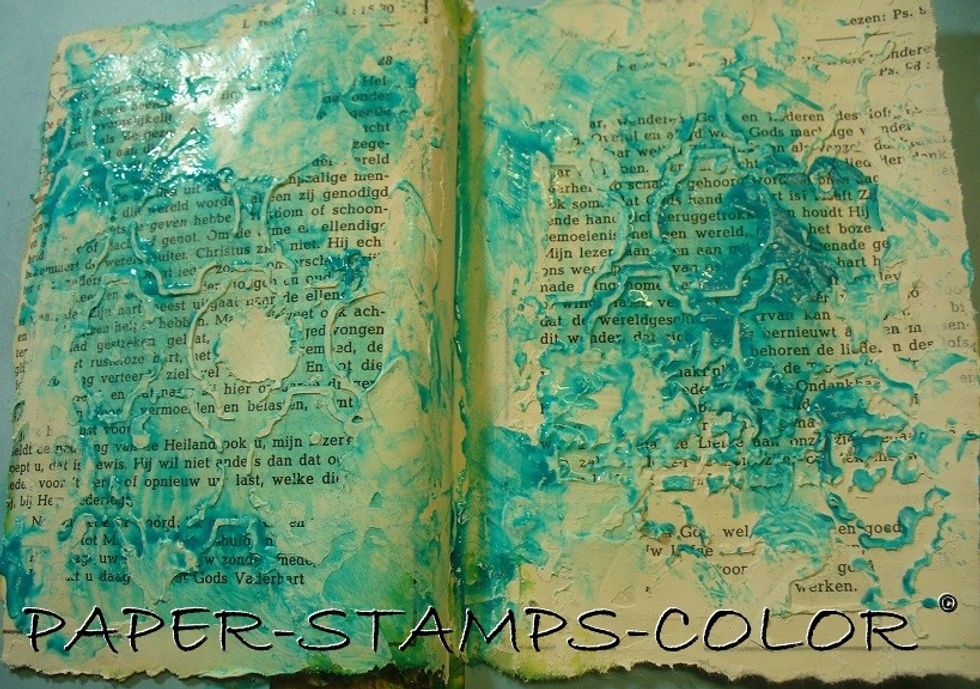 Add watered down blue paints, Fiji first and then Aloha.. don't try to get even coverage.
The paint will accentuate the structure of the paste. Leave to dry.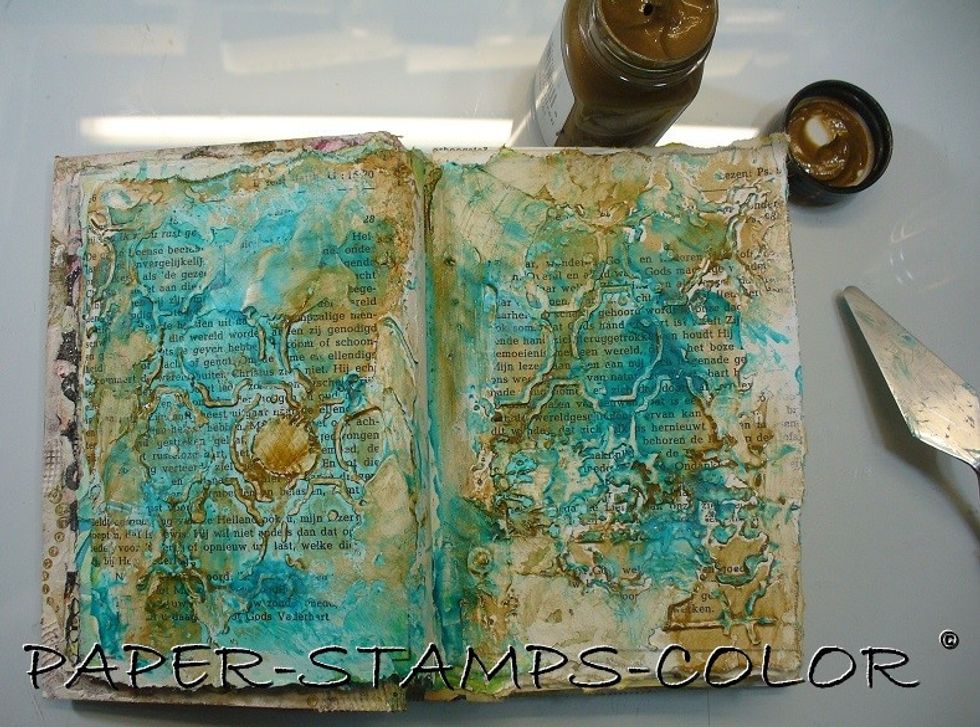 Add touches of Kona Velvet paint with your finger.. it'll add depth to the background. Leave to dry.
Spray Timeless Colorations spray to the surface, in 3 spots.. not more! It will give a greenish color to parts of the blue paint. Leave to dry.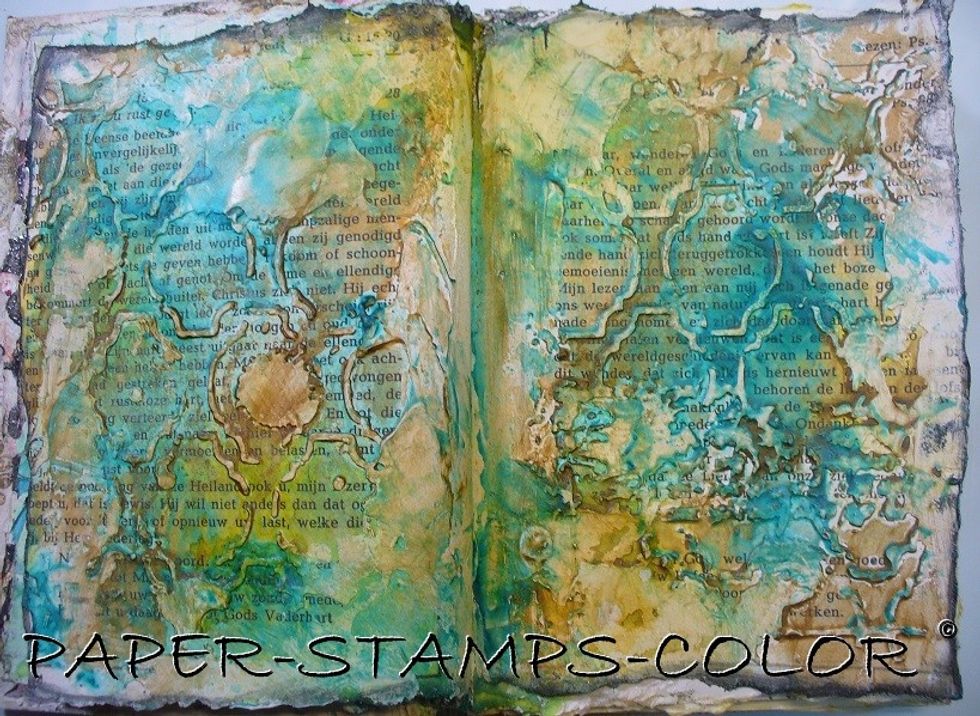 Add watered-down black Tuxedo velvet dimensional paint to the edges. Leave to dry.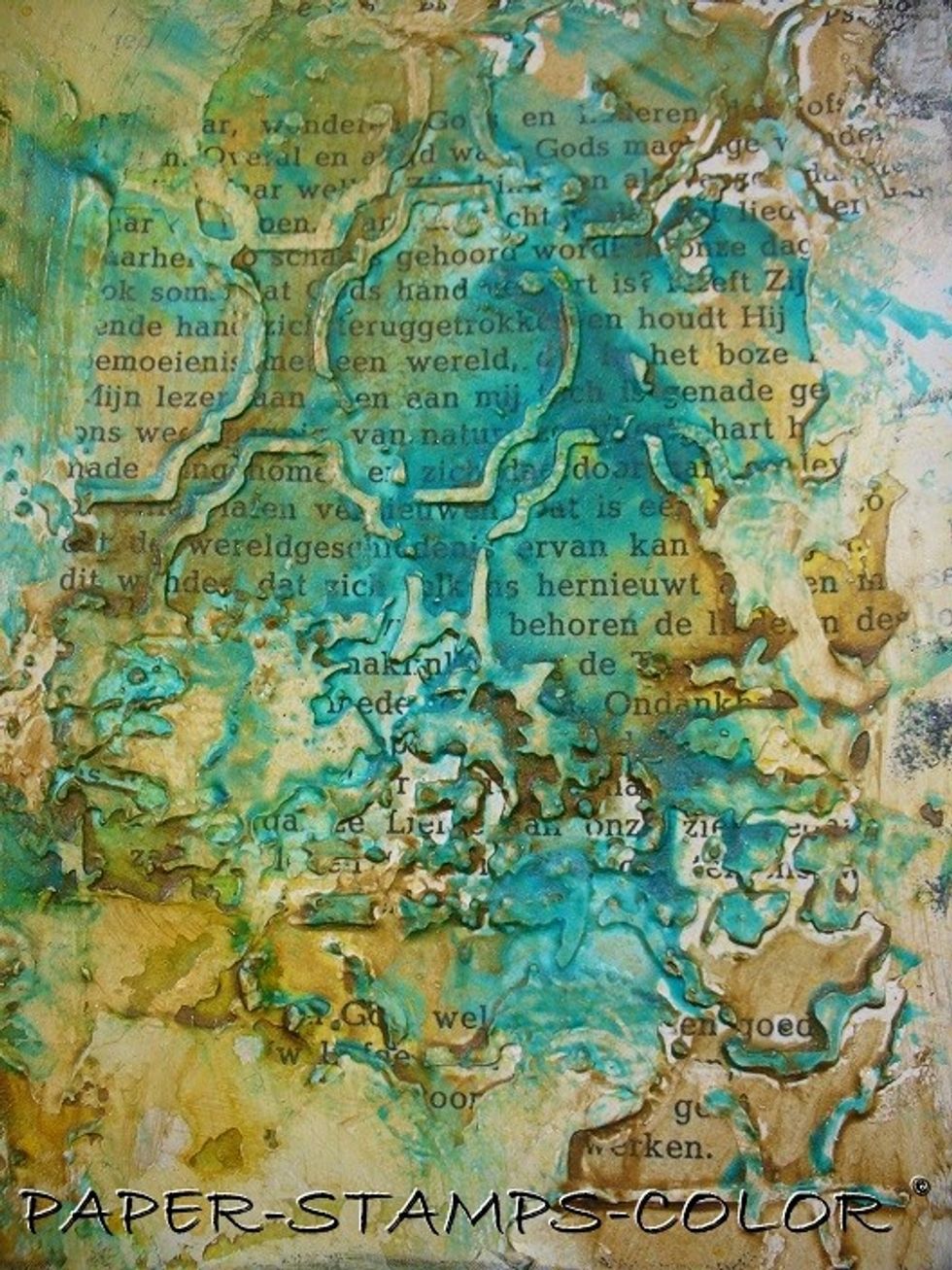 Don't you LOVE this beautiful color and stucture? The text from the book is still peeping through...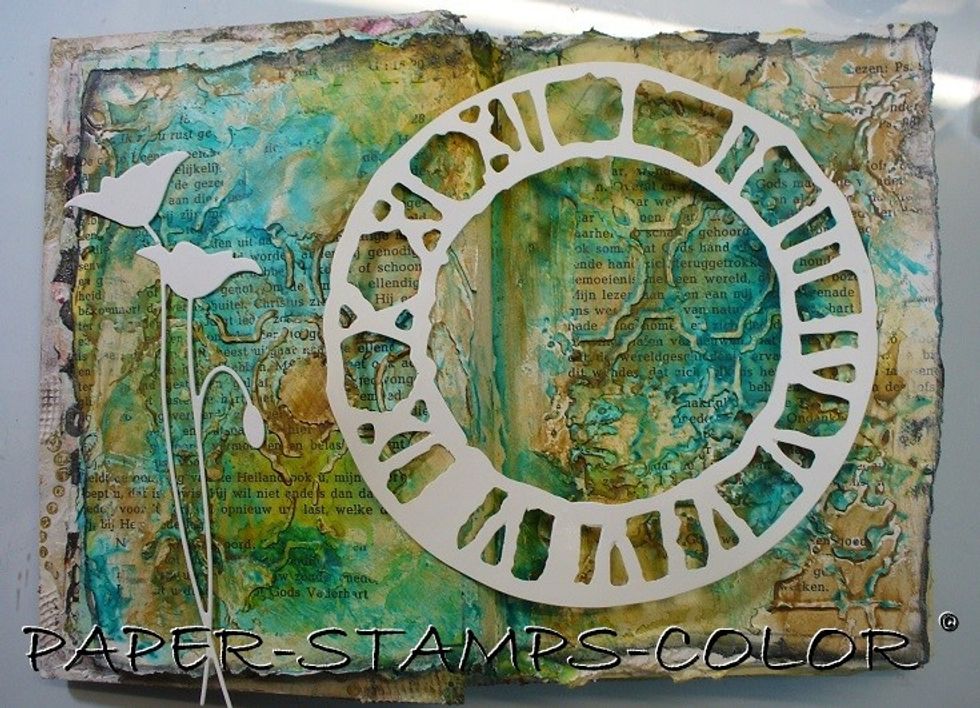 TIme to make decisions : I like what I see... need to add some white!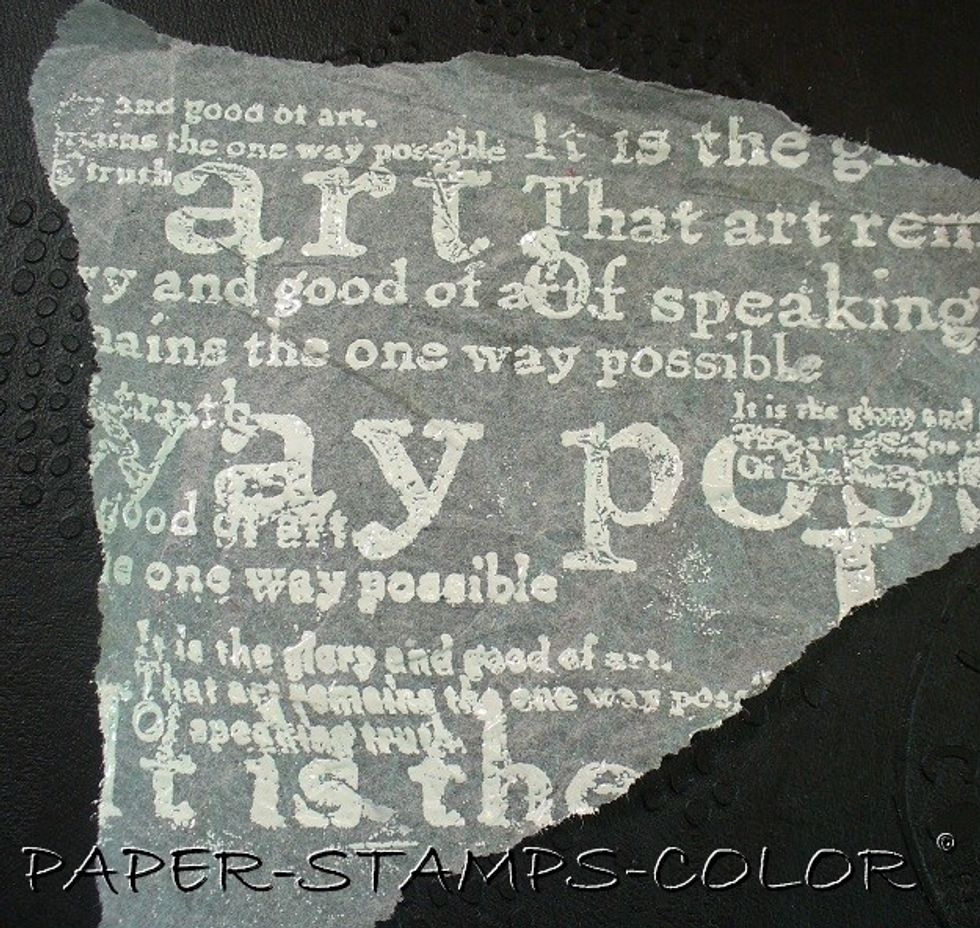 Stamp with Versamark ink and heat emboss in white on tissue wrap.
Adhere the clock as shown. Tear the stamped tissue wrap into pieces and adhere to the background with decoupage glue. Add Fiji paint to the inside edge, and Kona paint to the outer edge of the clock.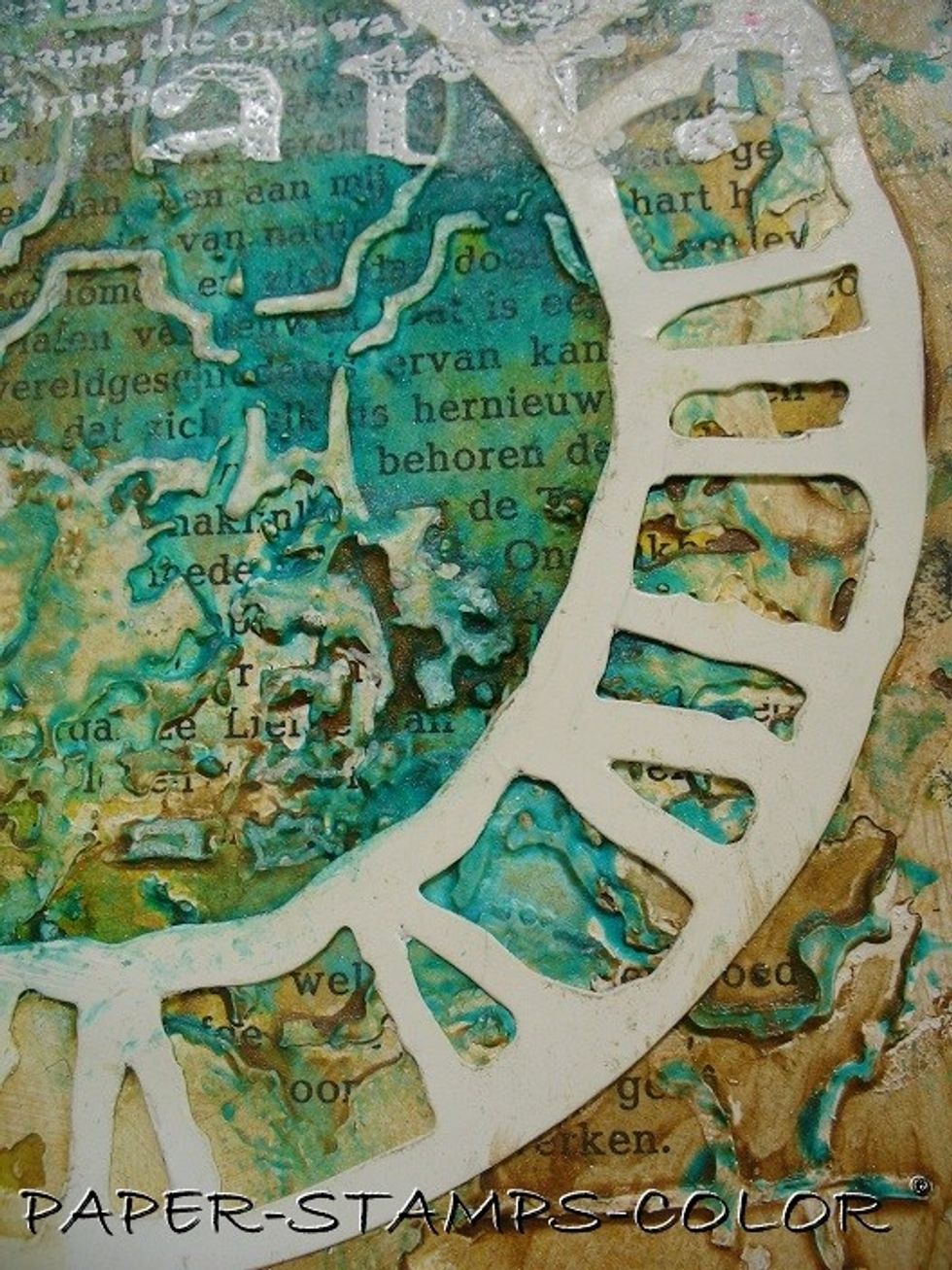 Add white accents in the background with a white acrylic marker (on the edges of the stencilled structure paste).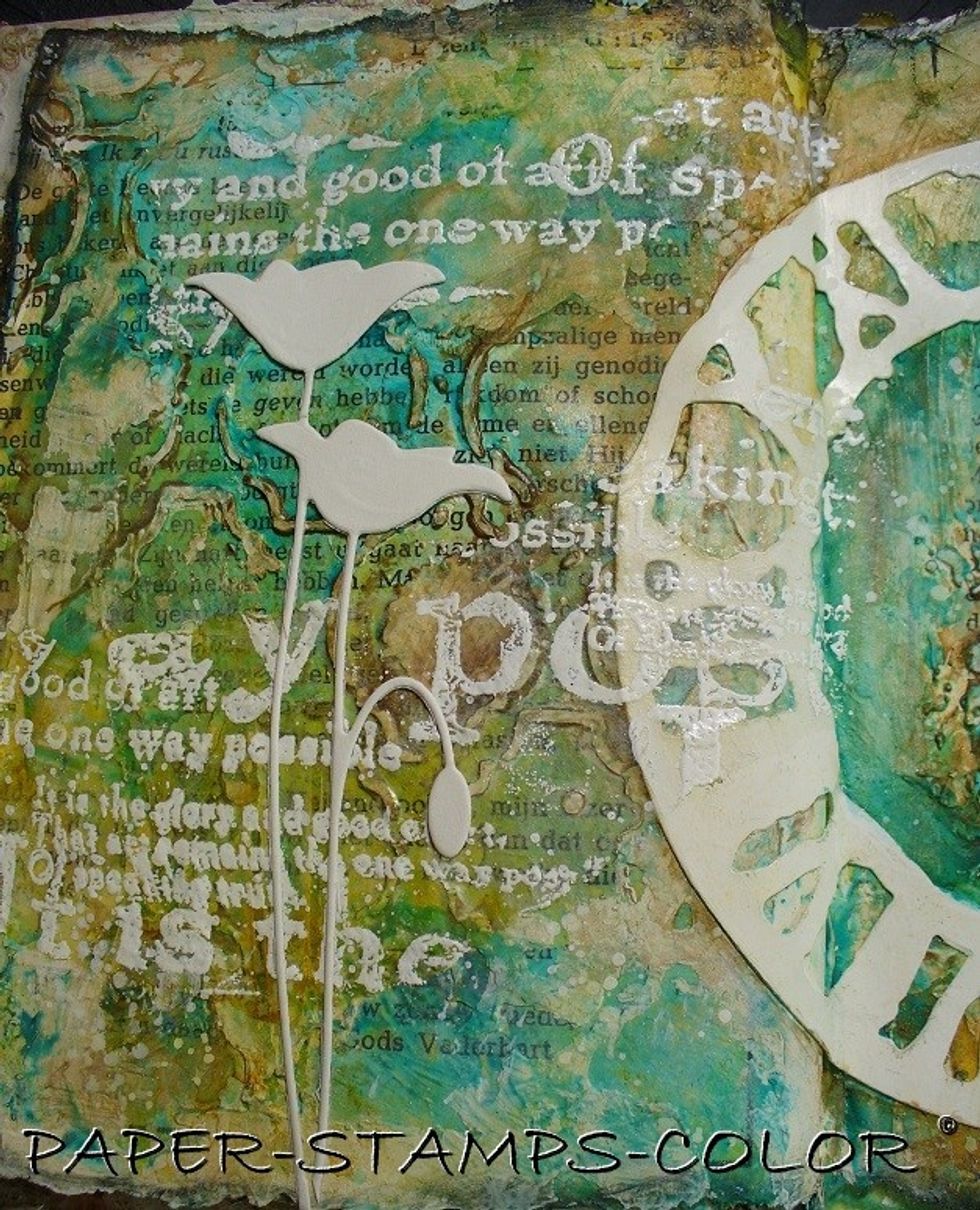 Add the diecut of the flower to the left page.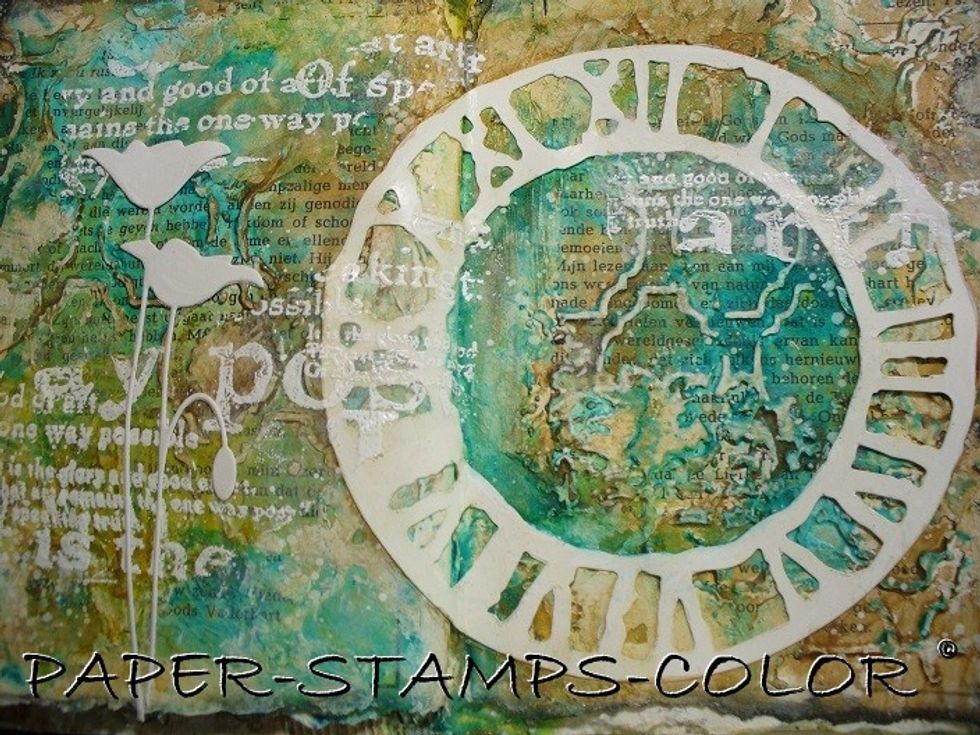 Take a moment to have a look at the whole project.. something is missing?!
Add splatters of white paint!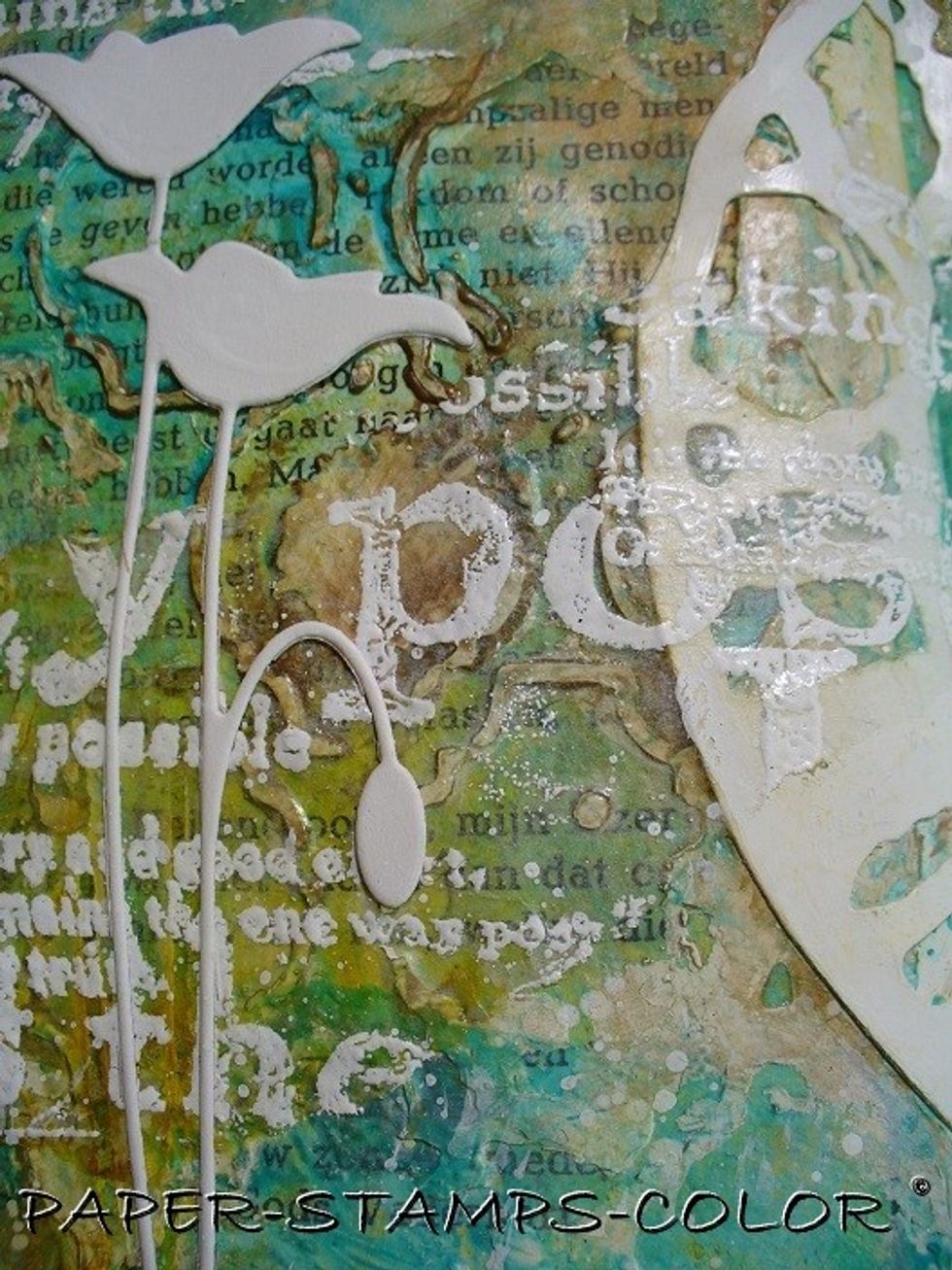 WOWY.. that's better!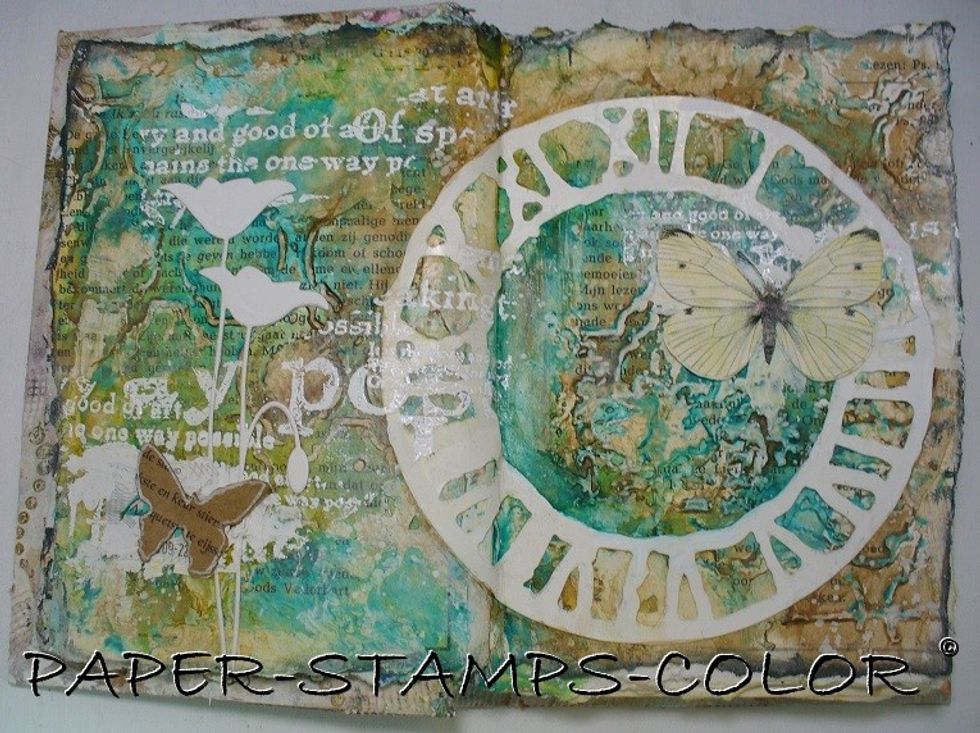 Add a diecut butterfly and postage stamp to the page by scraping structure paste over the specific surface, and lay it in the paste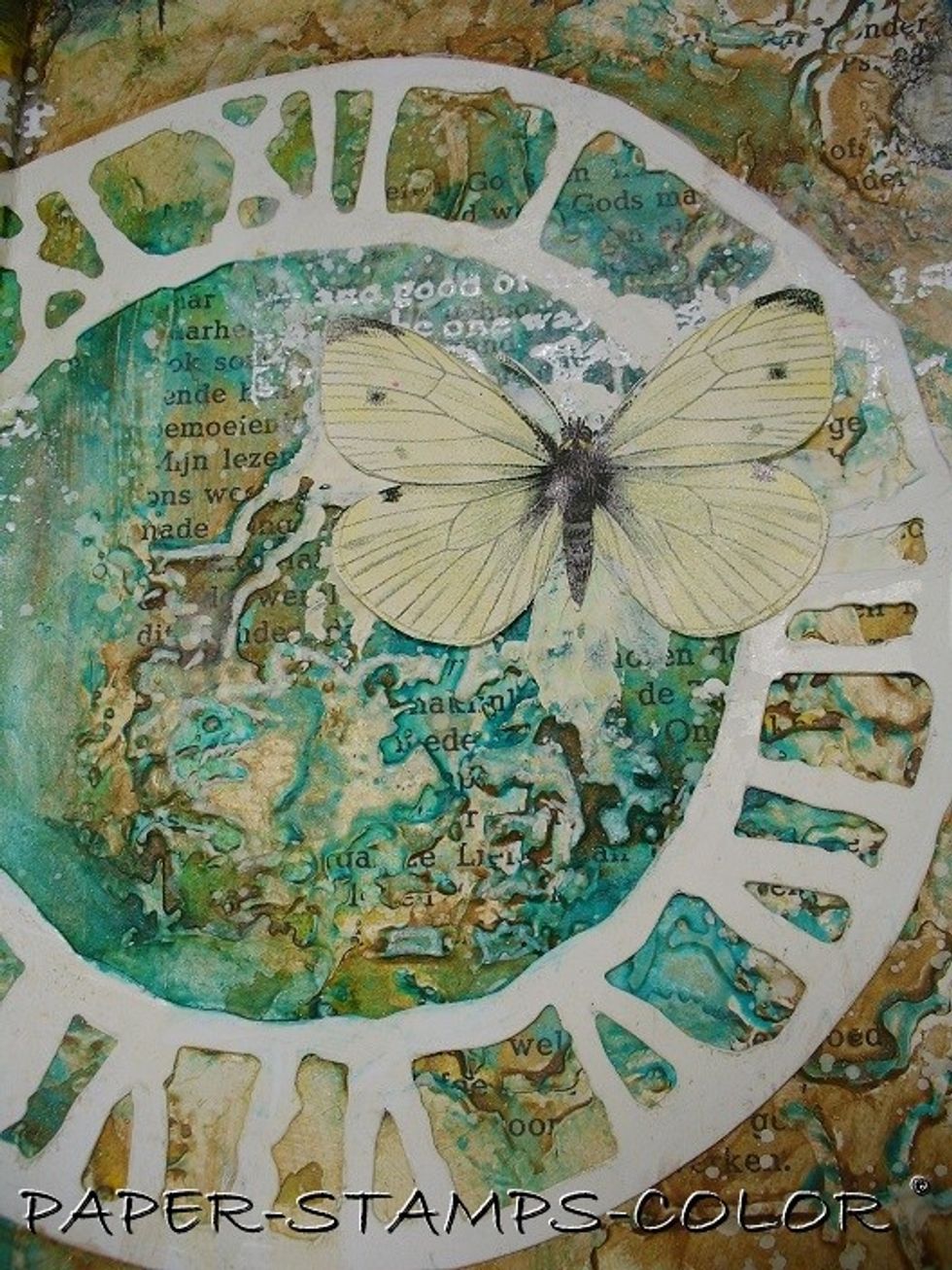 Same for the butterfly.. a little structure paste applied with a palette knife will give it a base..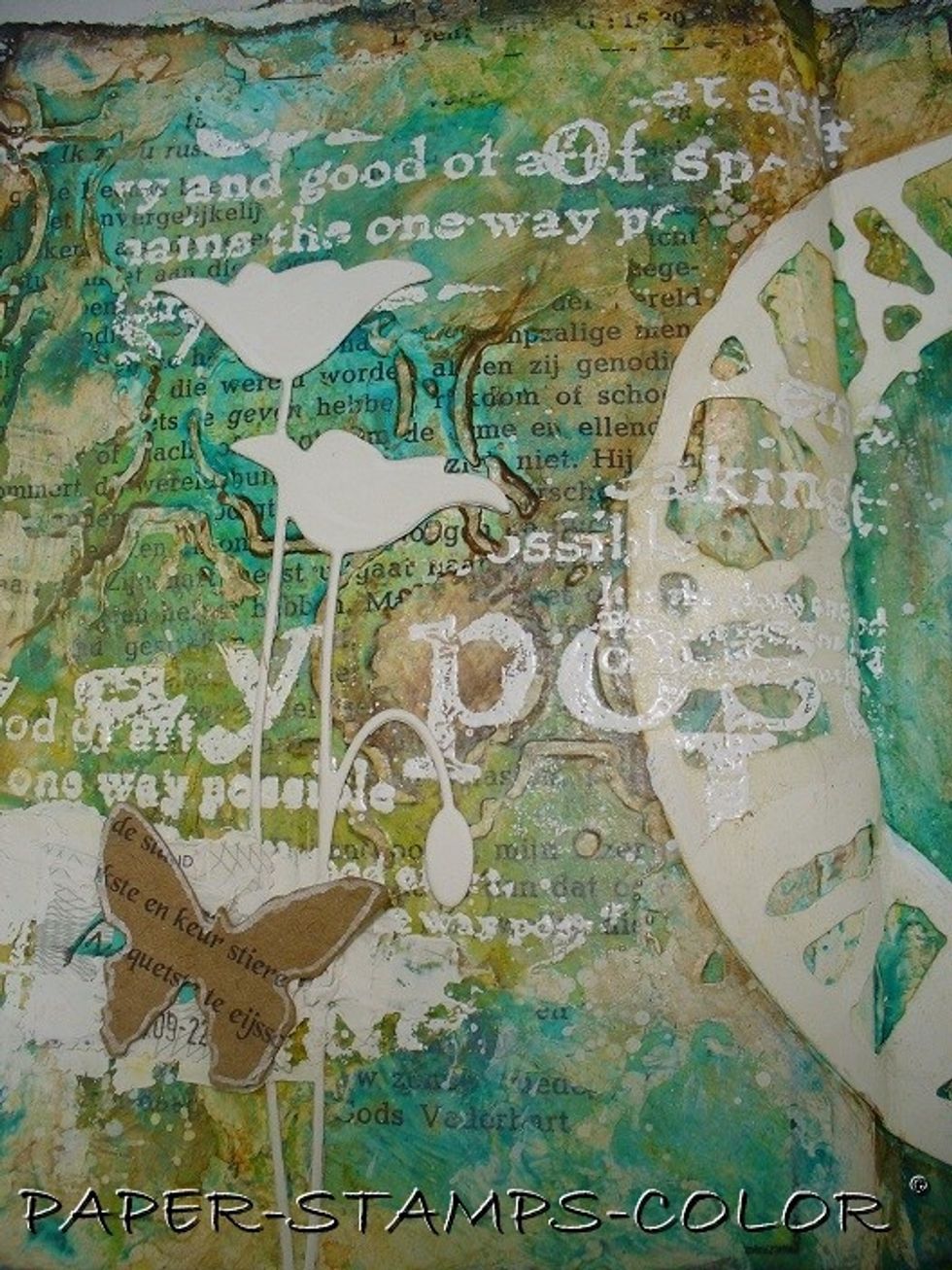 Close-up!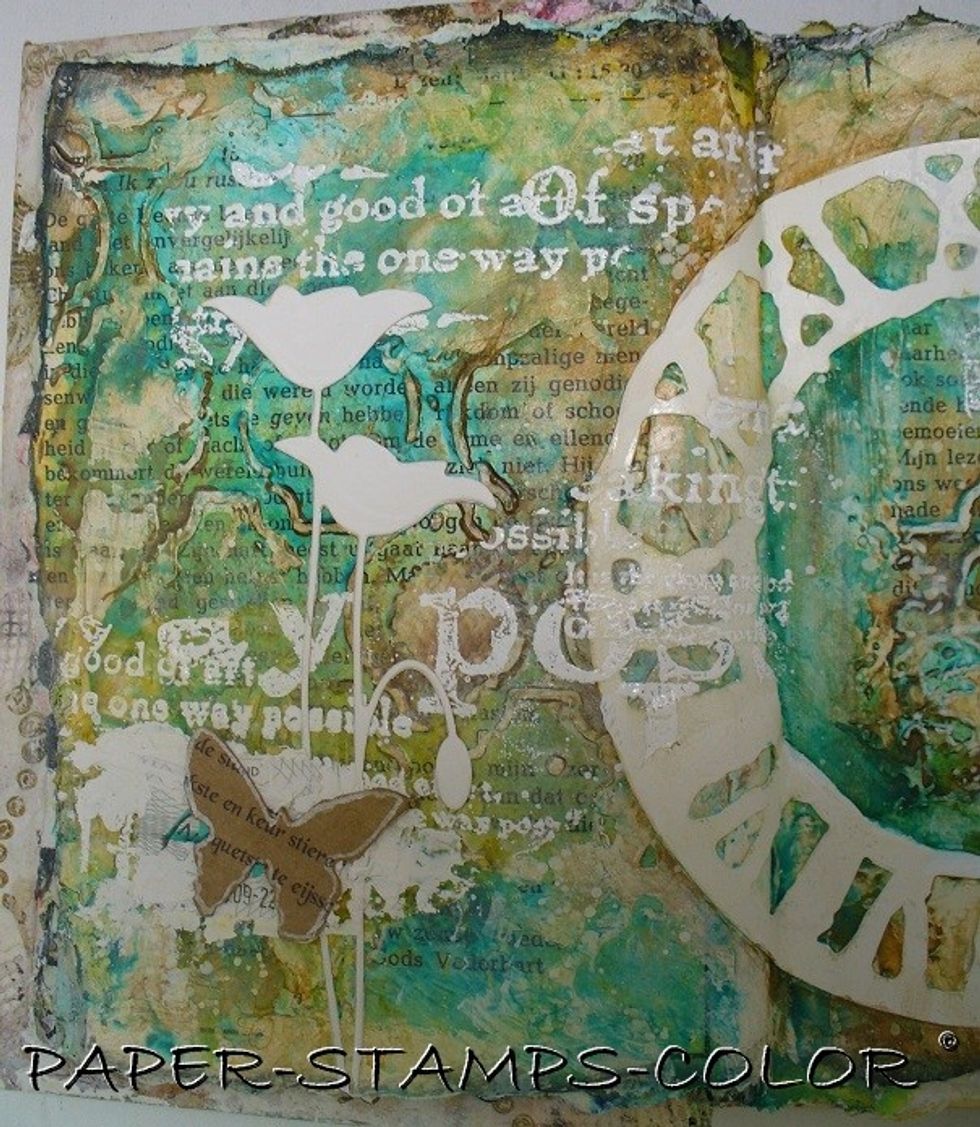 Yummy!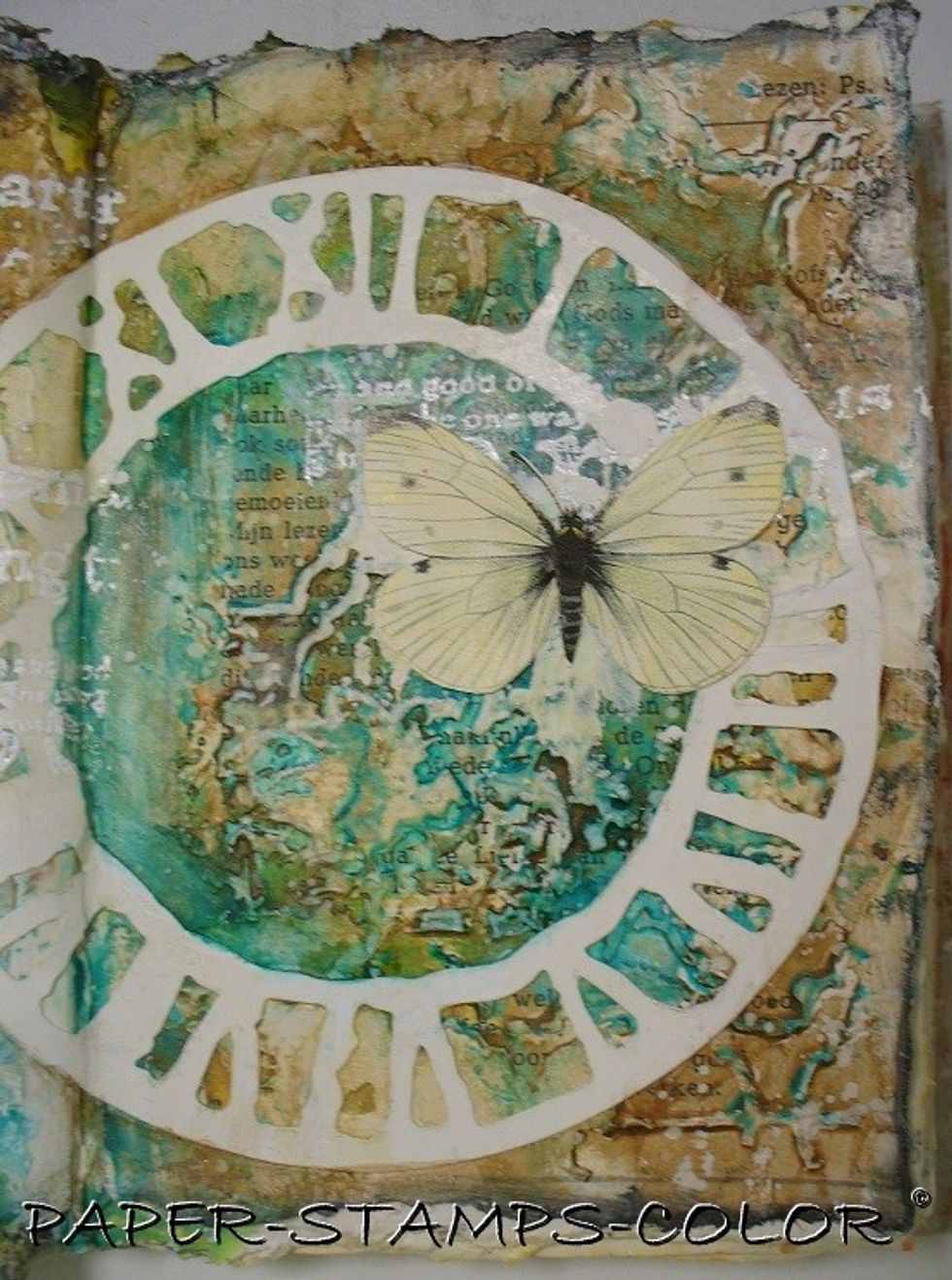 LOVE it!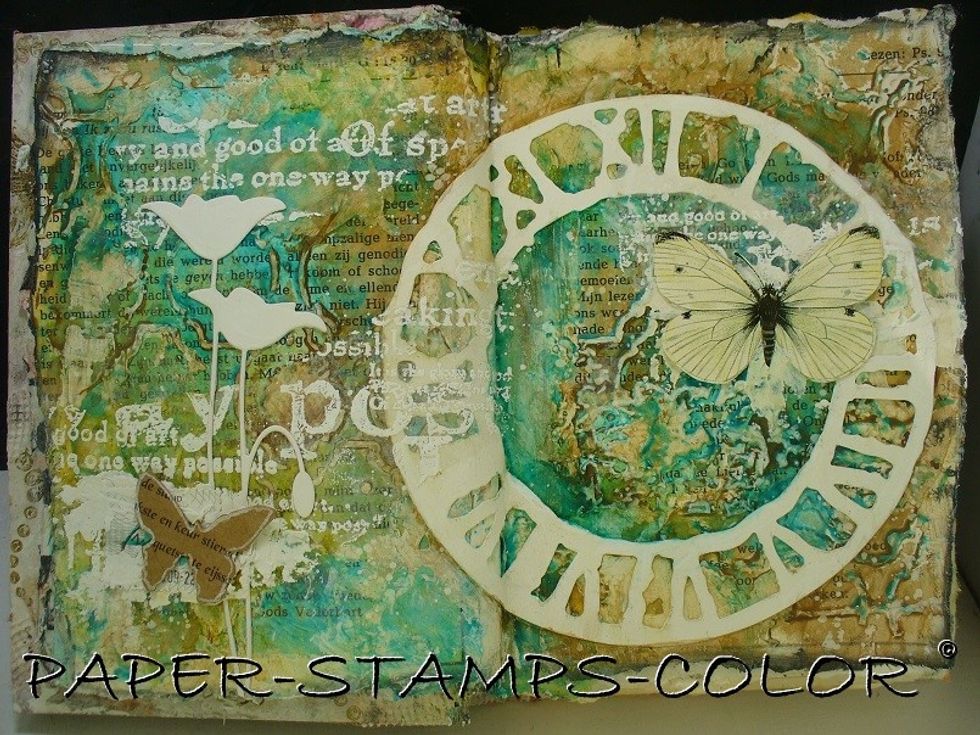 Both pages!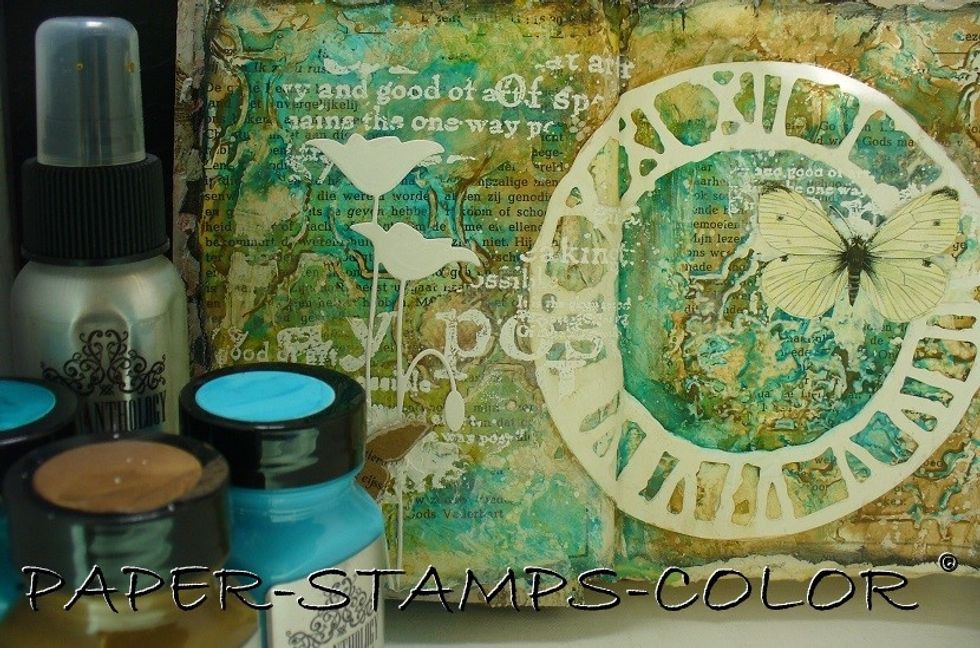 A photo with the used paints and spray.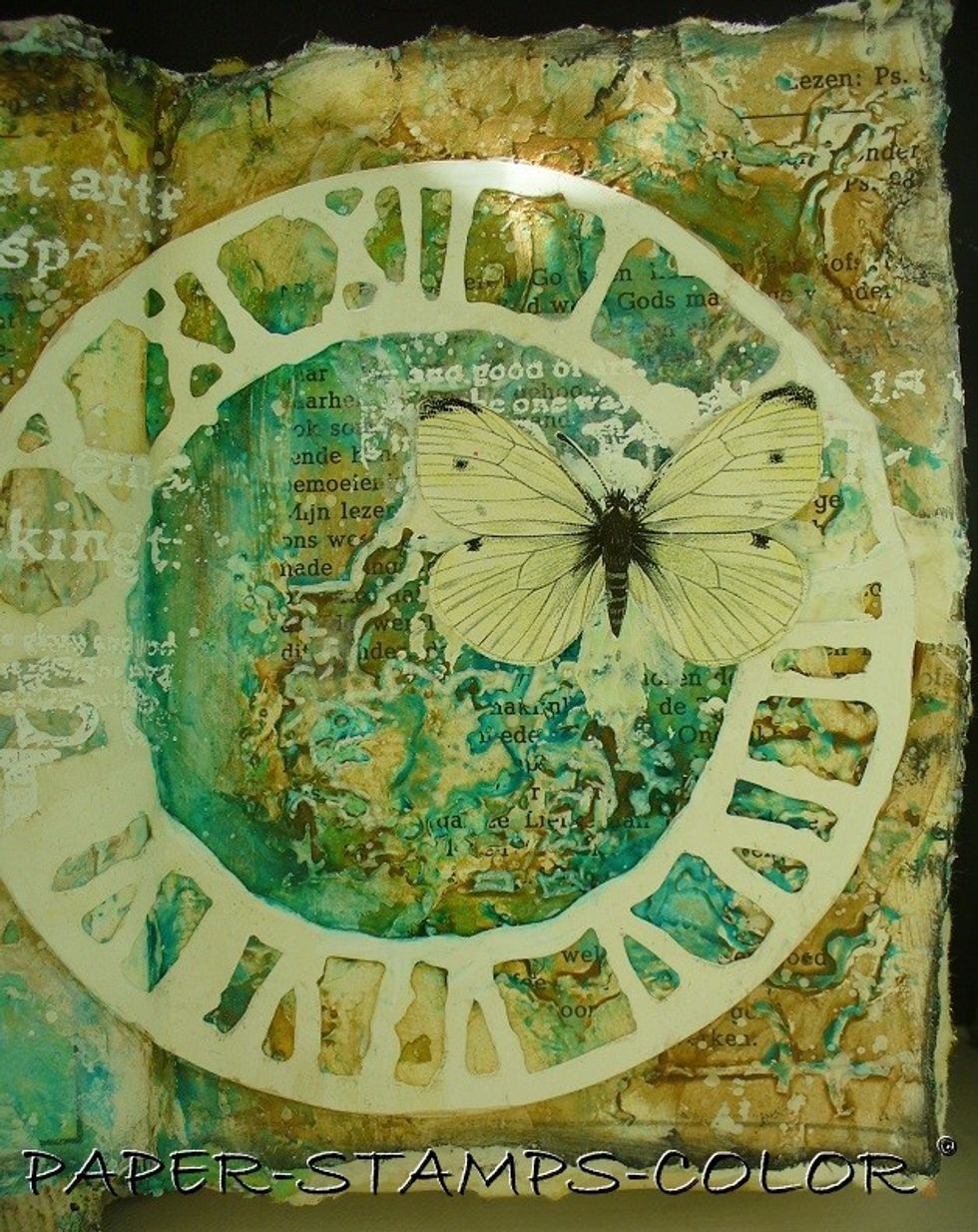 LOVE it! Right hand page..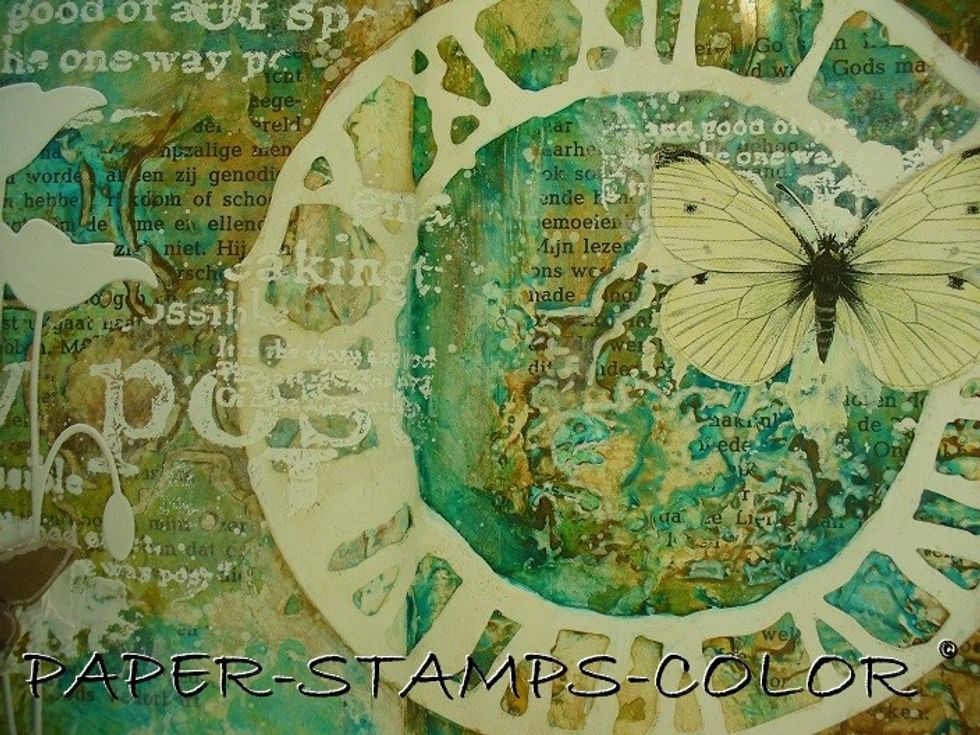 ... the focal point.. happy to be sharing with you all.. if you liked it please leave a comment! I'd love that.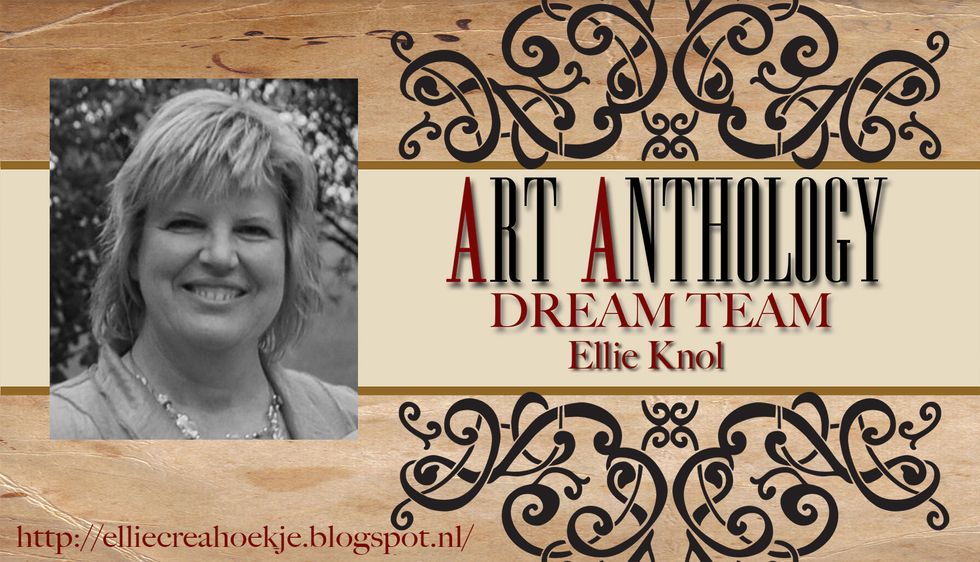 See you next time!
Fiji Velvet
Aloha Velvet
Kona Velvet
Timeless Colorations Color Spray
Tuxedo Velvet
Structure paste
diecuts
stamps
Keyhole stencil
Art Anthology
Art Anthology is a manufacturer of dimensional mediums.\n\nCome chat with us in our Facebook Group: Art Anthology Adventures in Art