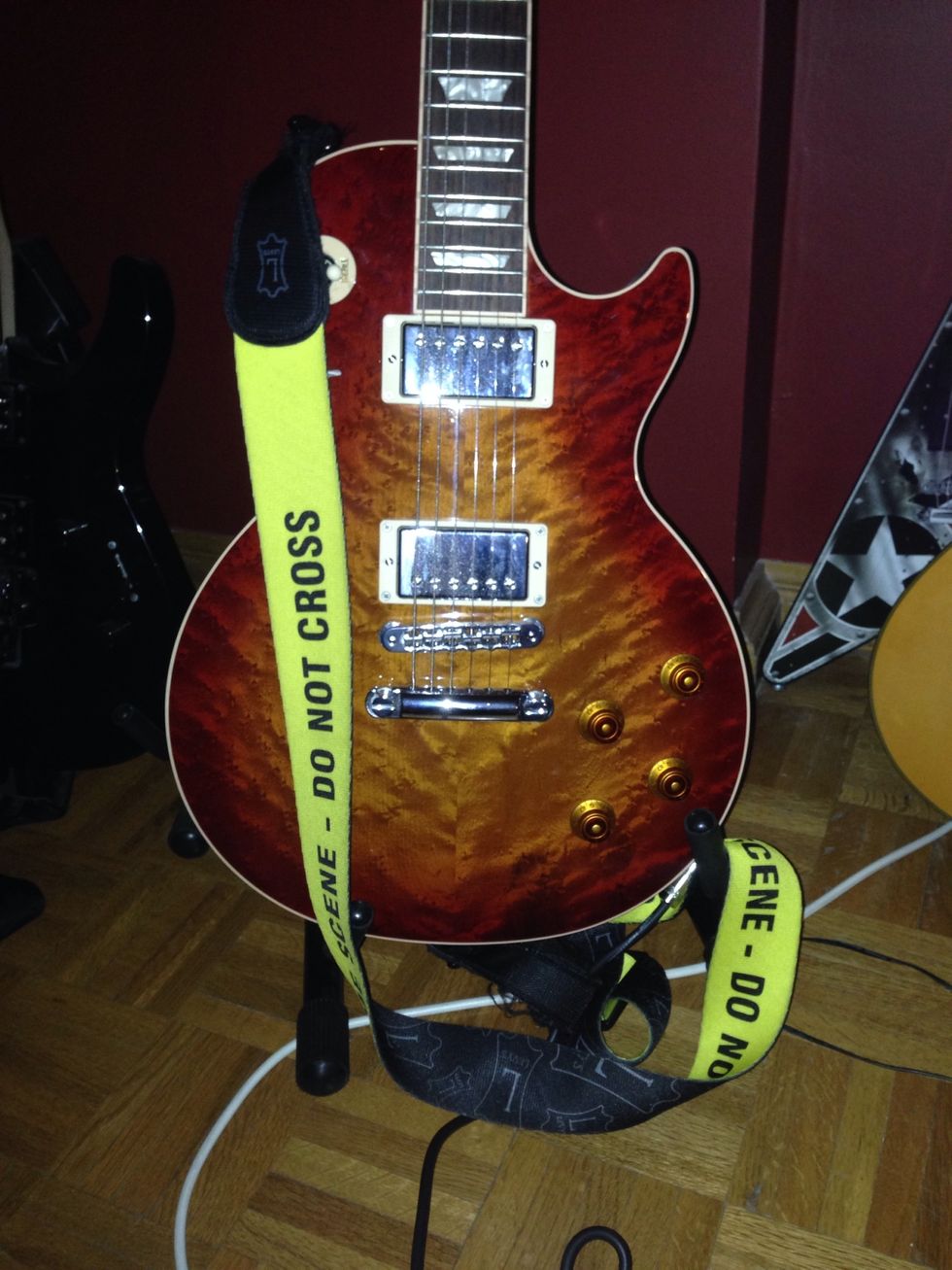 Grab your guitar (and congratulate me for my new badass new les paul)
1. Left hand (if you're right handed)
You have to position your left hand in a way so it's comfortable and not constricted so you have maximum flexibility on your fingers. (Try to keep your fingers slanted and not fully facing up)
Try your best to keep your fingers from becoming tense when you're trying to play fast , that's one of the main reasons that keep a lot of people from reaching their full speed
A flaw that a lot of people have (including me and many other guitarists) is that they use their forearm strength to play , it's not wrong but you could get a lot faster by using your wrist strength
That's why I usually use legato hammer-ons with my left hand to play fast stuff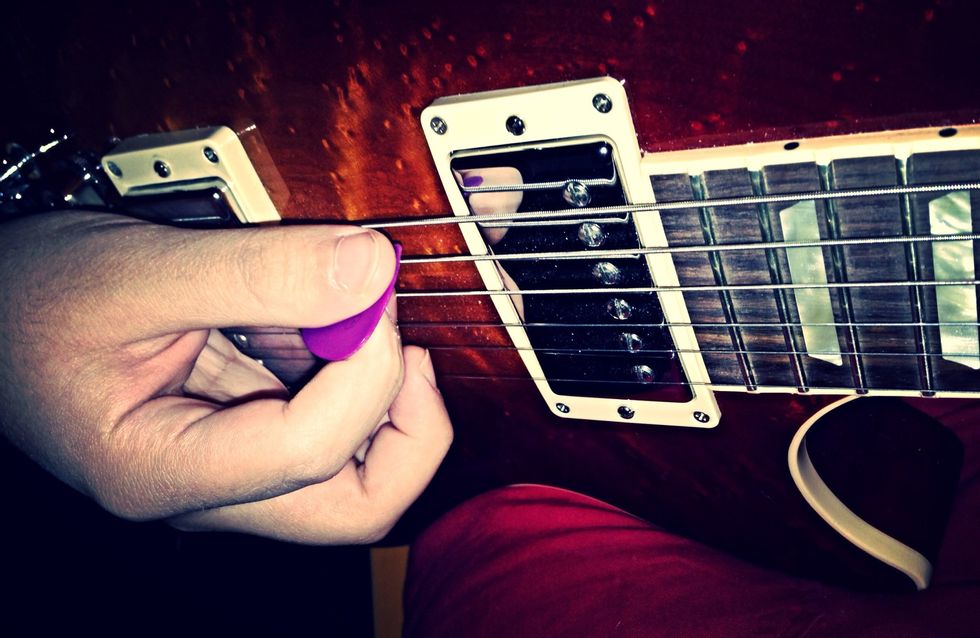 Try hybrid picking and use your fingers while playing other notes with your pick (it gives a different sound and helps out when you're playing on multiple strings)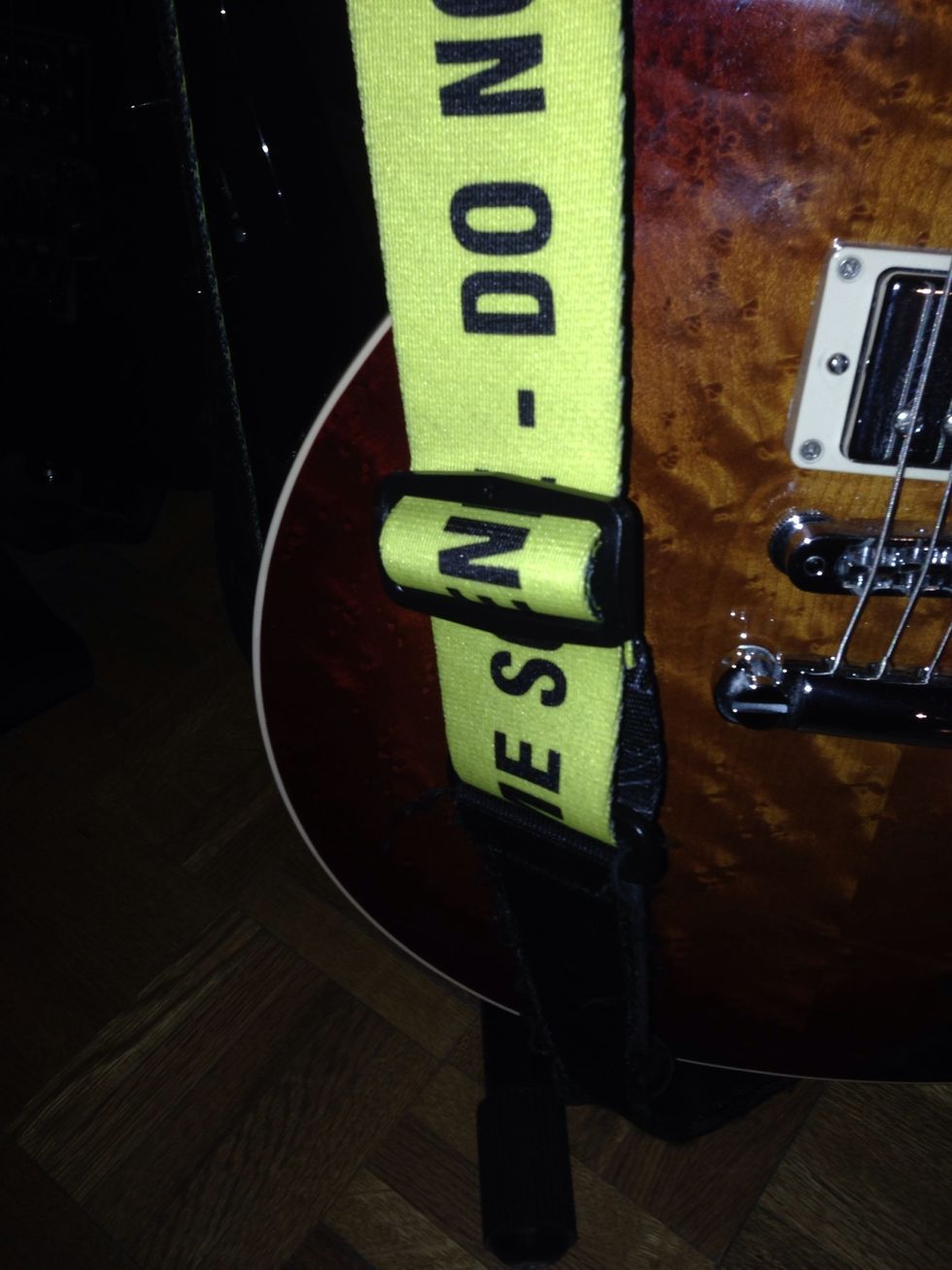 While standing up , try to keep your strap shorter so your finger and wrist positions are closer to the way you sit down
Since most people practice while sitting down , you'd be able to play as good when standing and not have a drop in speed and technique (I always practiced with a lot of energy from the beggining and
I'm used to standing up with my guitar low so I can jump around more freely :) So do whatever suits you best
Don't stress yourself with going up and down on scales on a metronome without any music , it's useless and there's nothing musical about it ! We're all trying to make music here aren't we?
When you wanna practice lay down a backing track or just do a raw improv , and again don't stress yourself with all of those scales Just let your mind lead you to where the music springs
A lot of my songs were made when I was practicing! So let the music flow ! :D
Remember that speed isn't always the key , you can say much more with less notes ! Write that down ;)
Don't wanna bore you anymore so just go and start rocking out!
Before I forget , try your best to find a drummer if you don't already have one ! It's a whole different world ! And I'm not a good teacher !! So don't blame me if the guide is bad! 👋
Guitar
Amp (if using an electric or acoustic guitar)
Plectrum
Cowboy boots (optional)