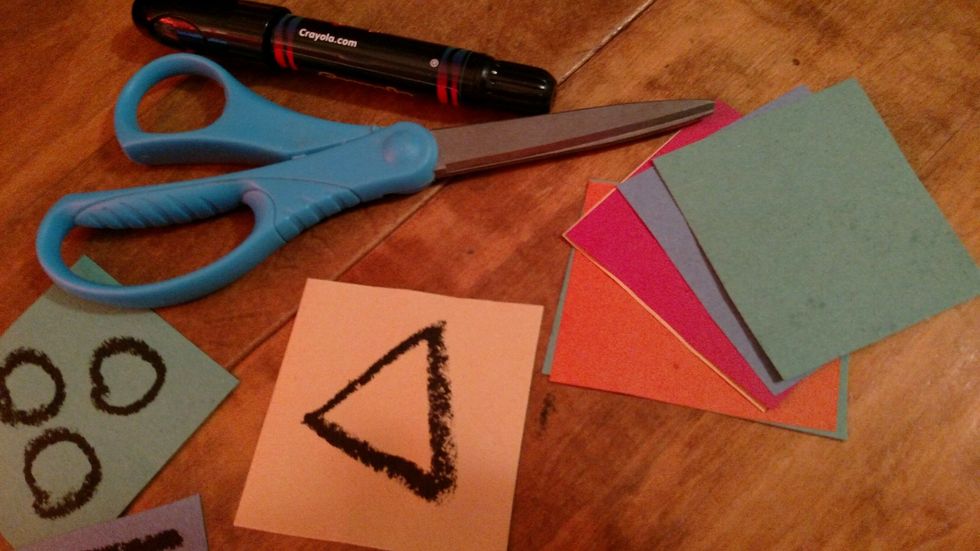 Teacher preparation: Cut several squares of paper in different colors. Draw a variety of lines, shapes and combinations of the two on each square. Laminate for durability.
Divide students into teams that work best for your classroom. Put all squares face down on the tables. Each group should have a large pile to choose from. One at a time call out a color.
Students can then elaborate on the drawing individually or with teacher prompts. "Turn your shapes and lines into a monster that loves brownies."
60.0 paper squares-all colors
30.0 pencils
30.0 paper
scissors
black markers