First get your clubs, ball and a tee and put it in your golf bag.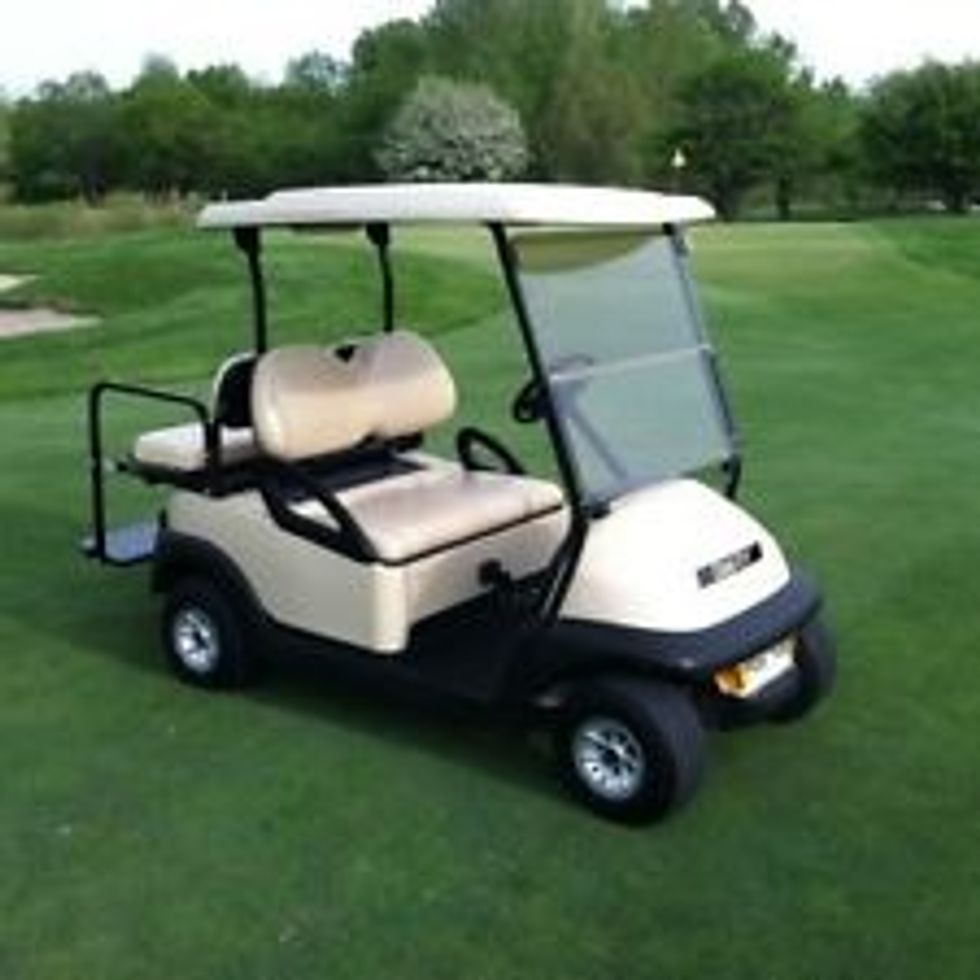 Next find a golf cart and drive to where your hitting spot is.
When you arrive at your destination get your tee and stick it in the ground and put the ball on it.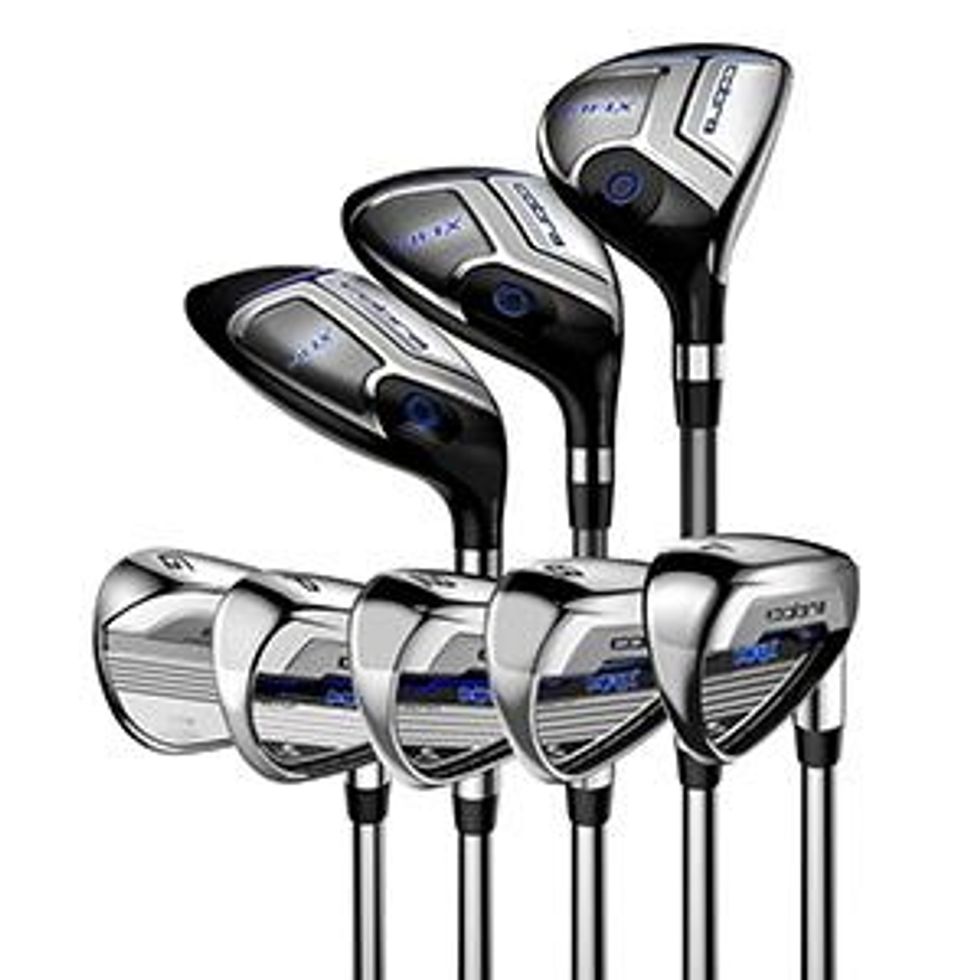 Then pick your golf club according to where your hole is. if it is far use a driver.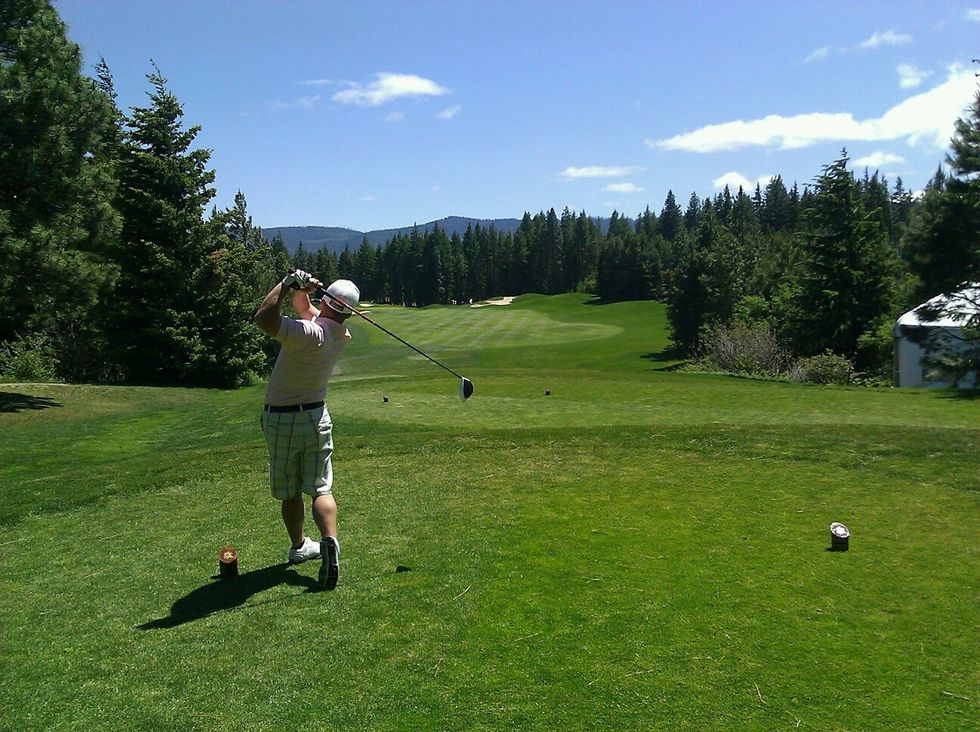 When you are ready, swing back and hit the ball!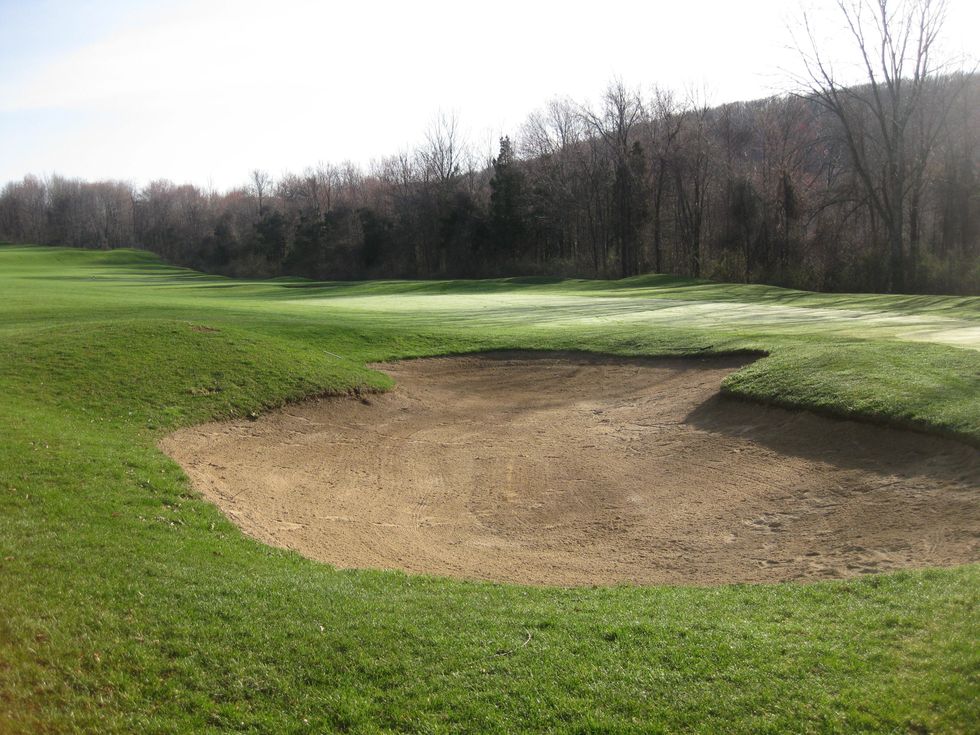 If you hit it in the sand bunker use the club a sand wedge to get it out.
keep hitting until you get it on the golf green.
when you get it on the green use the putter to lightly putt it in the hole.
once you hit it in the hole you get a score depending on how many try's you got to get the ball in the hole.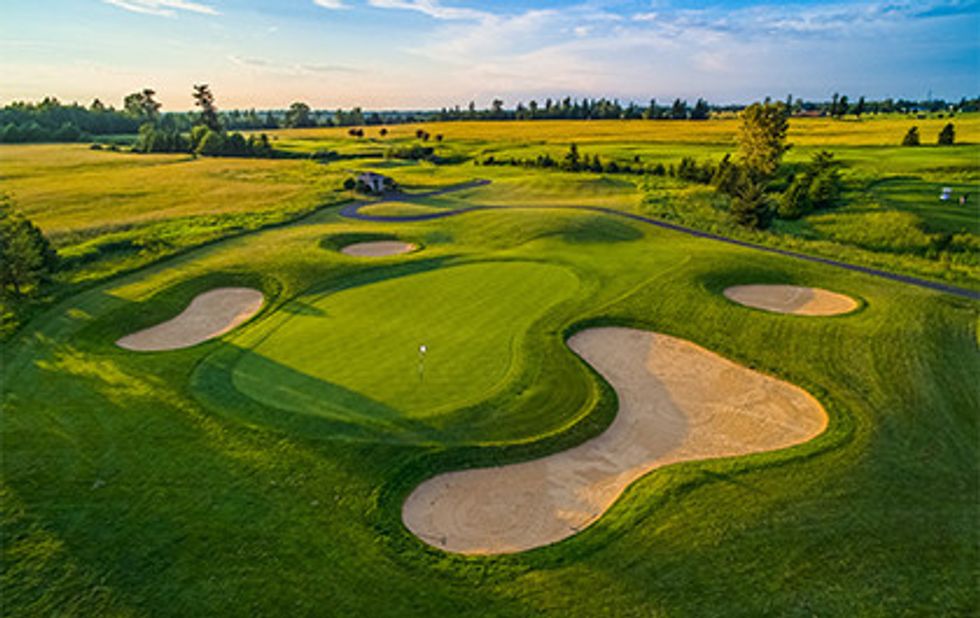 that is all you need to know about golf, so enjoy playing golf.
8.0 golf clubs
5.0 golf ball
5.0 golf tee
1.0 golf bag
1.0 golf cart
1.0 putter