Get a long piece of elastic and knot it or sew it. Have 2 people stand like this and put it around their ankles. This is level one.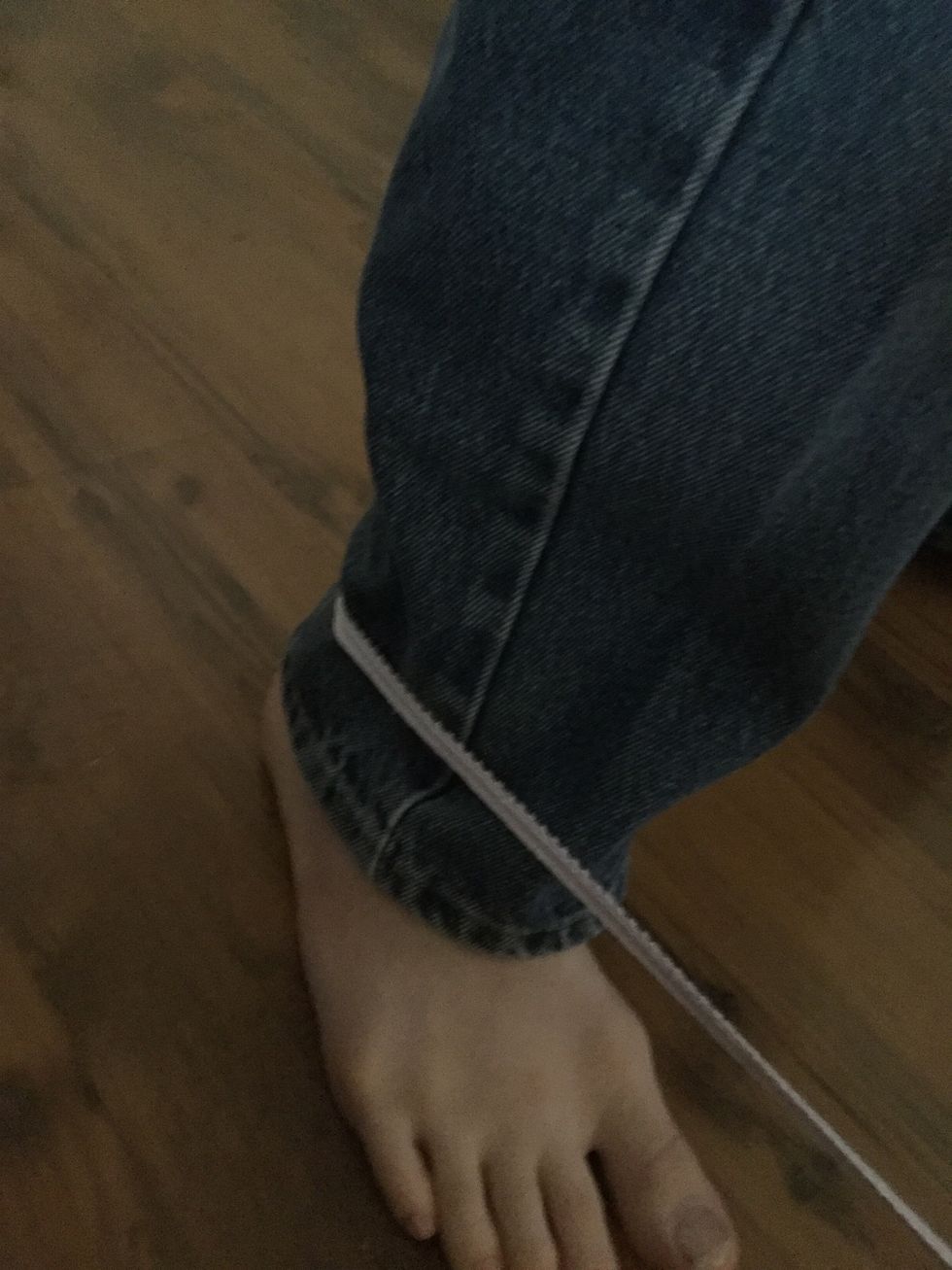 These are the levels. Once you beat one, you move the elastic up. Like this➡️➡️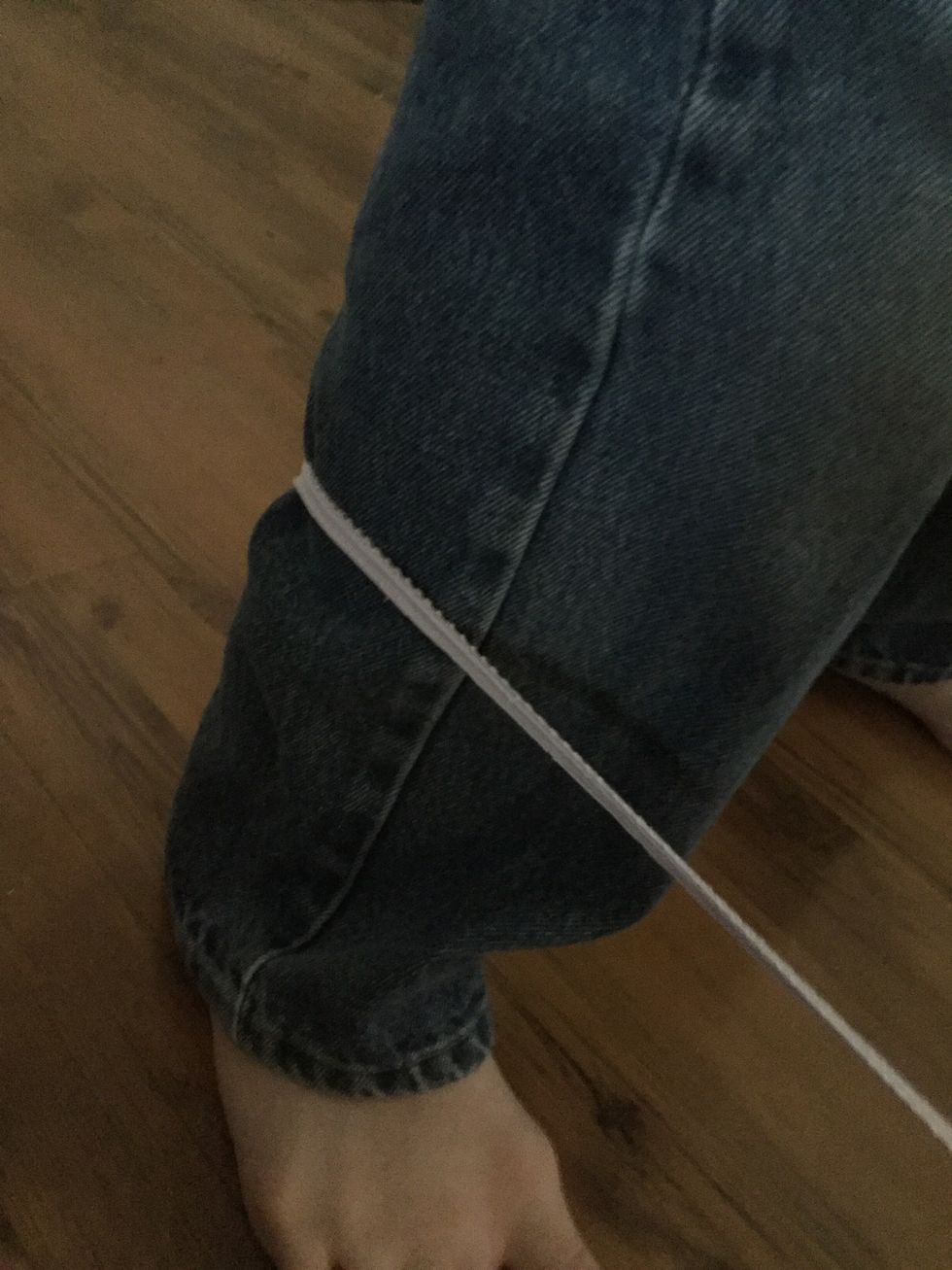 2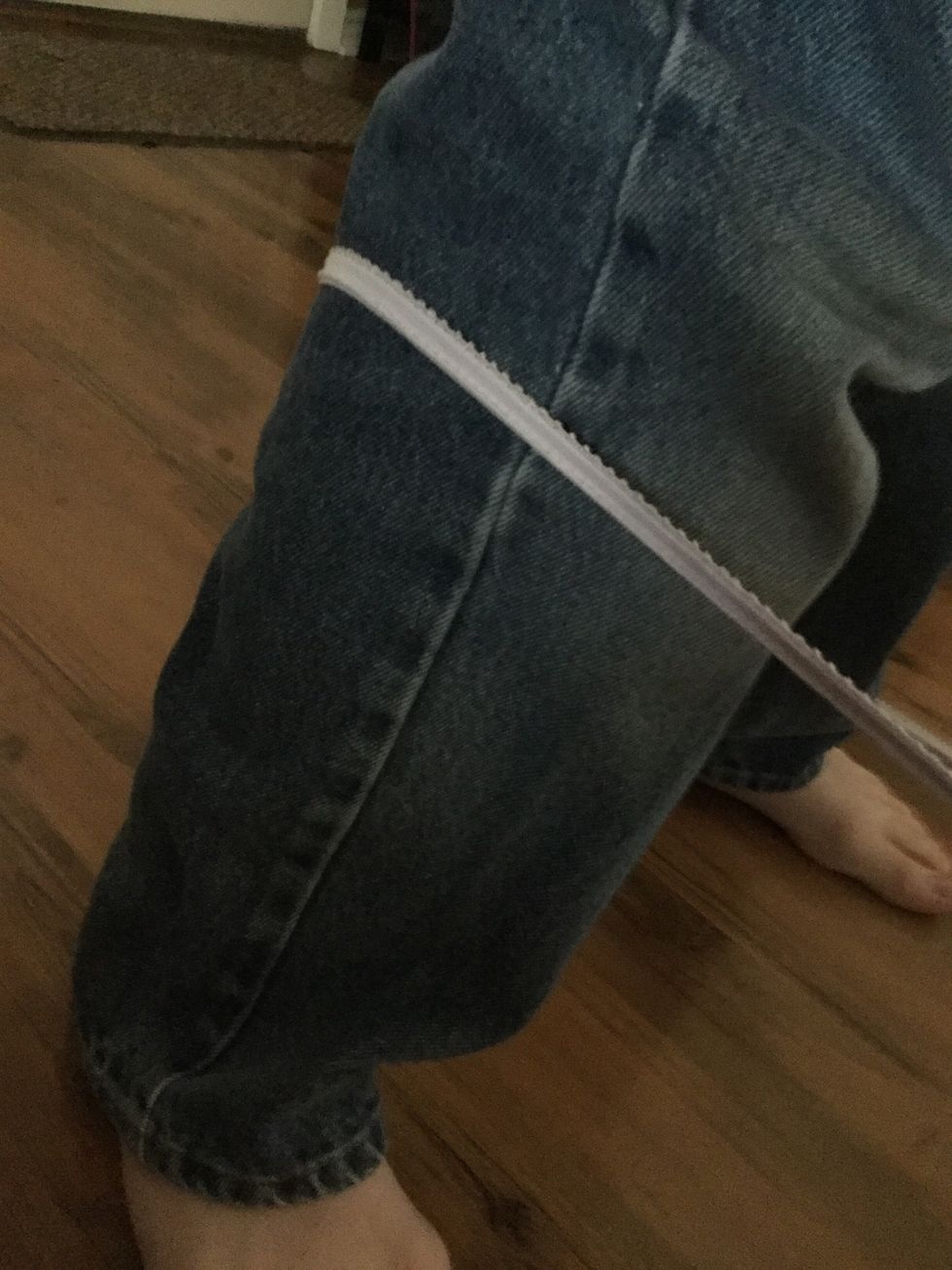 3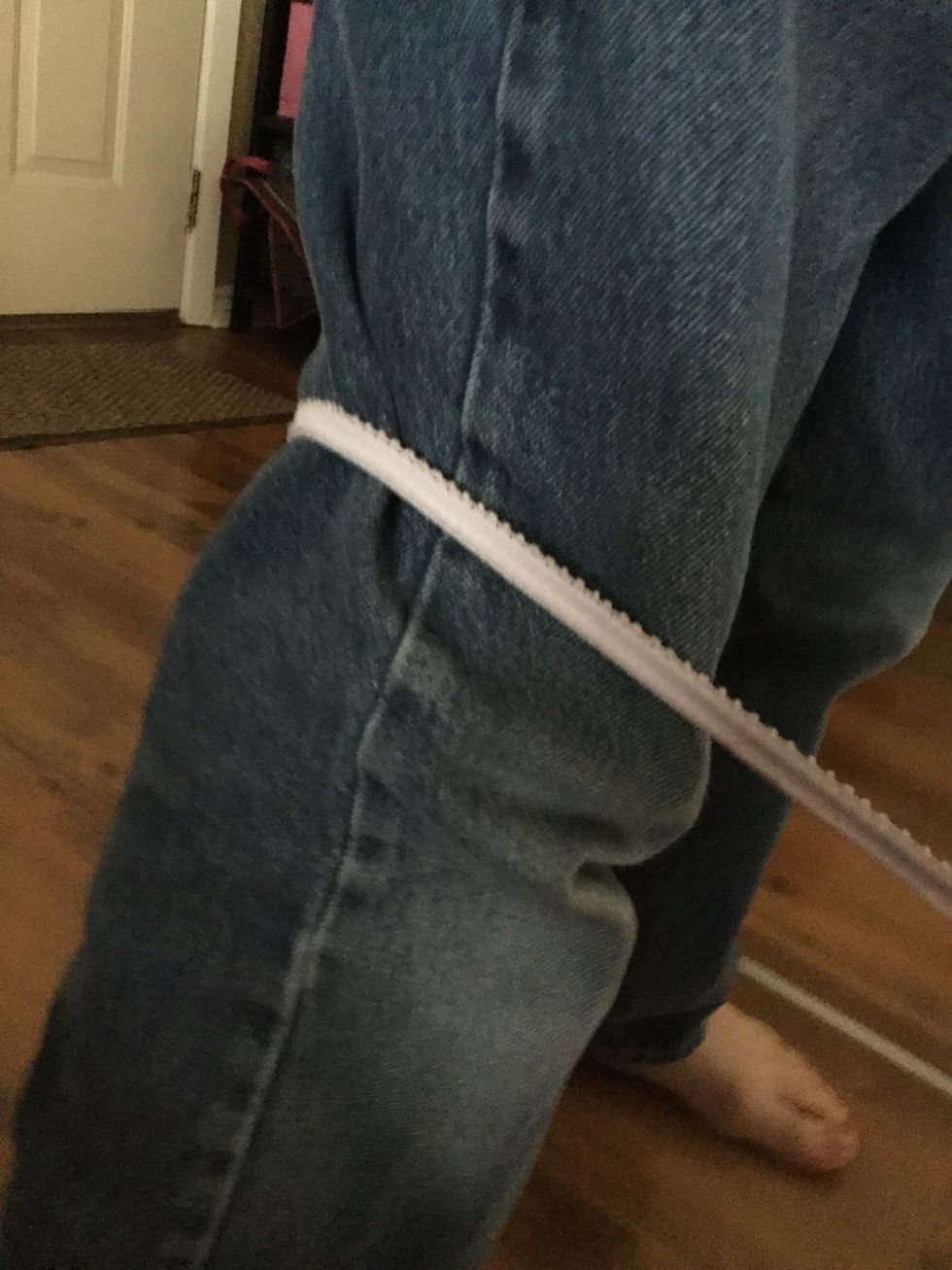 4 (knees)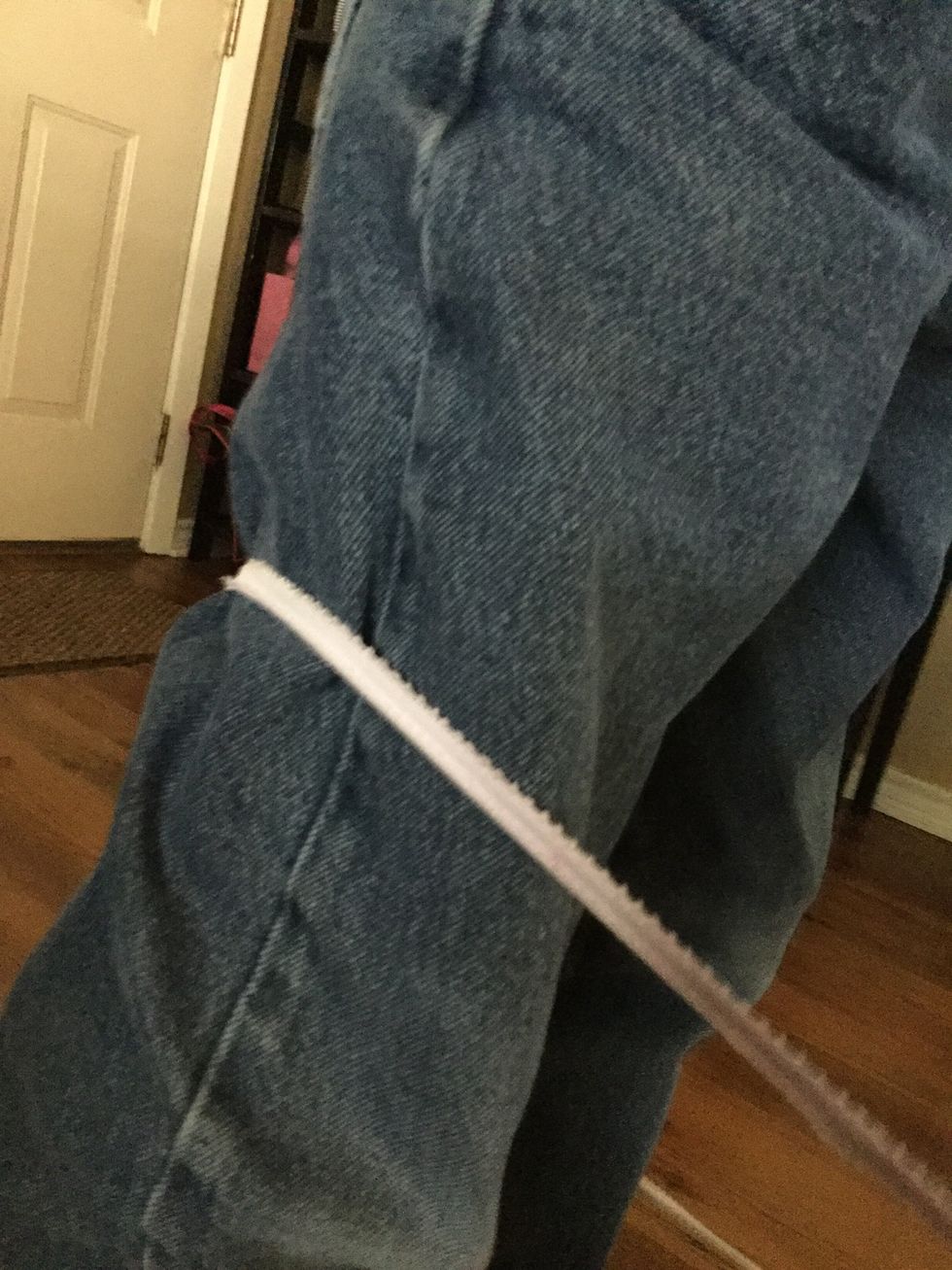 5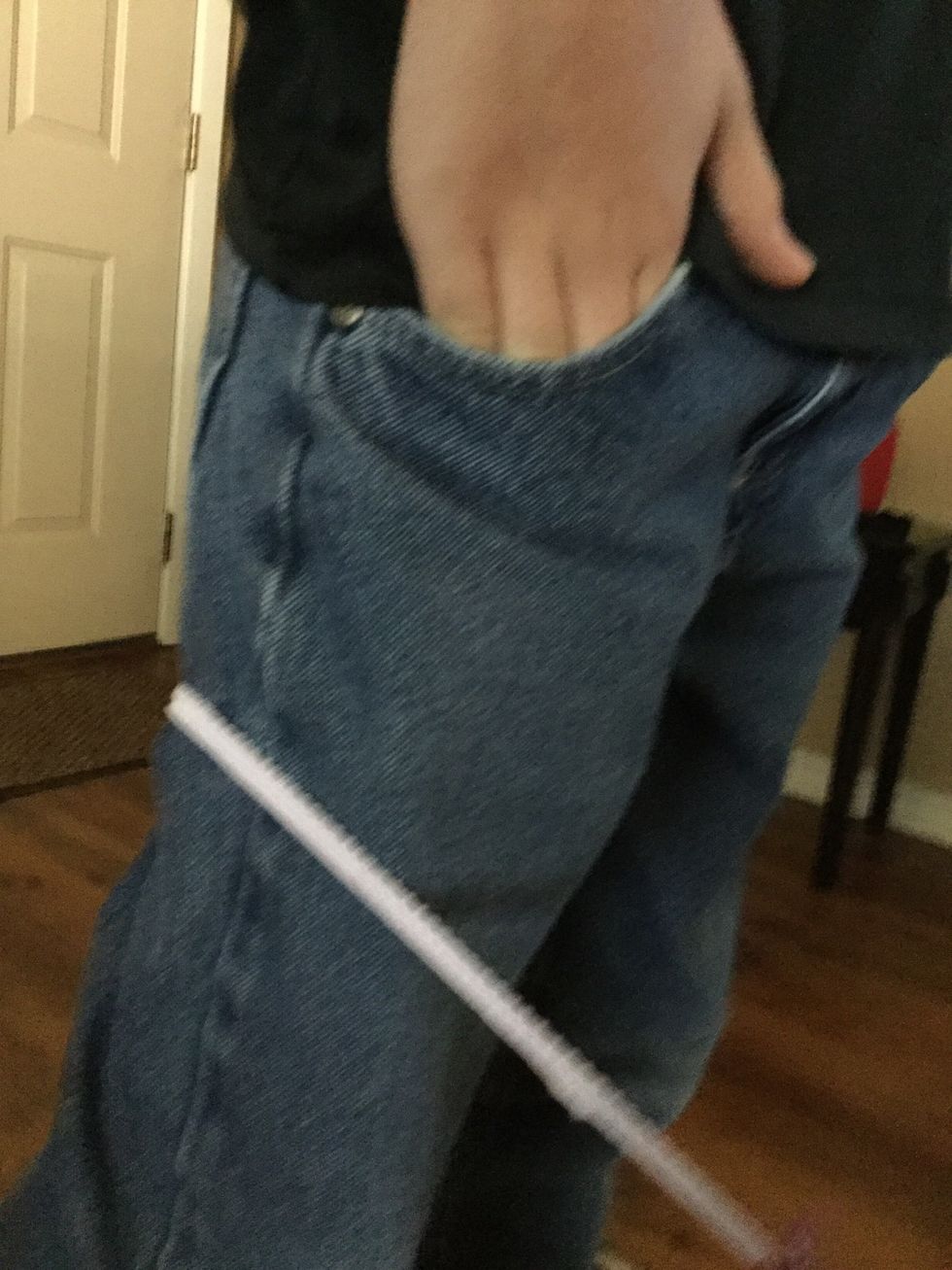 6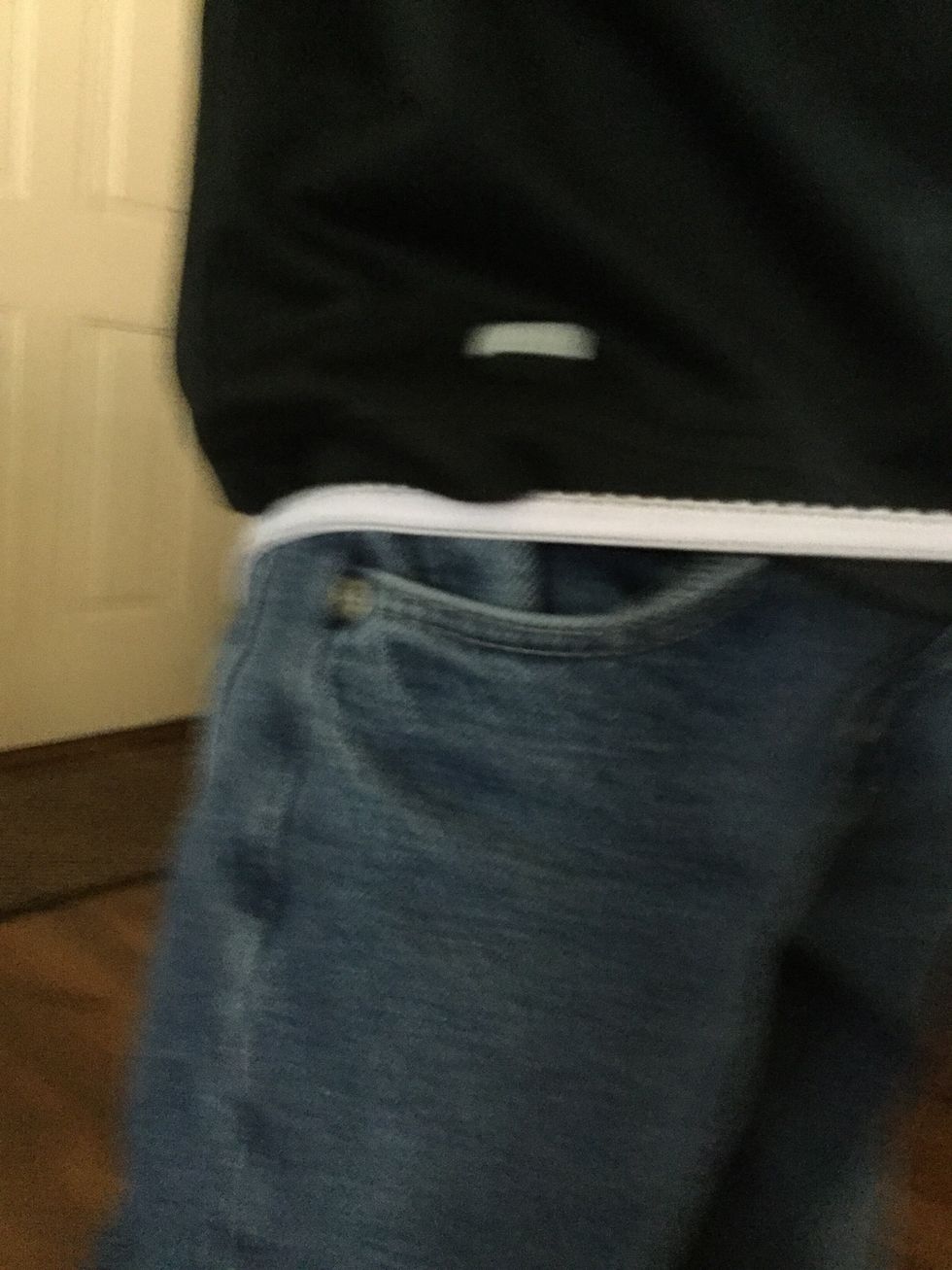 7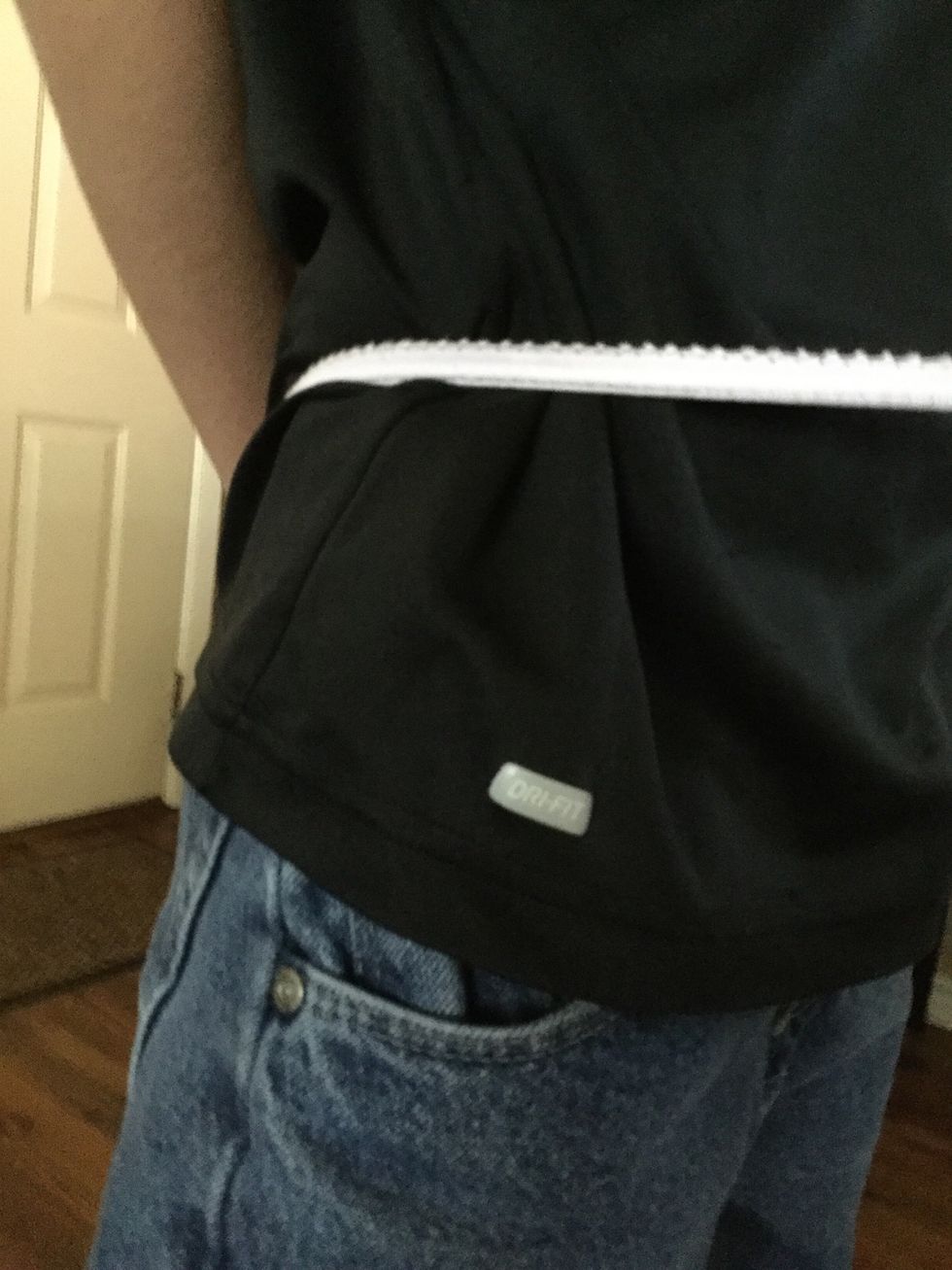 8, etc. Most people can't get past 5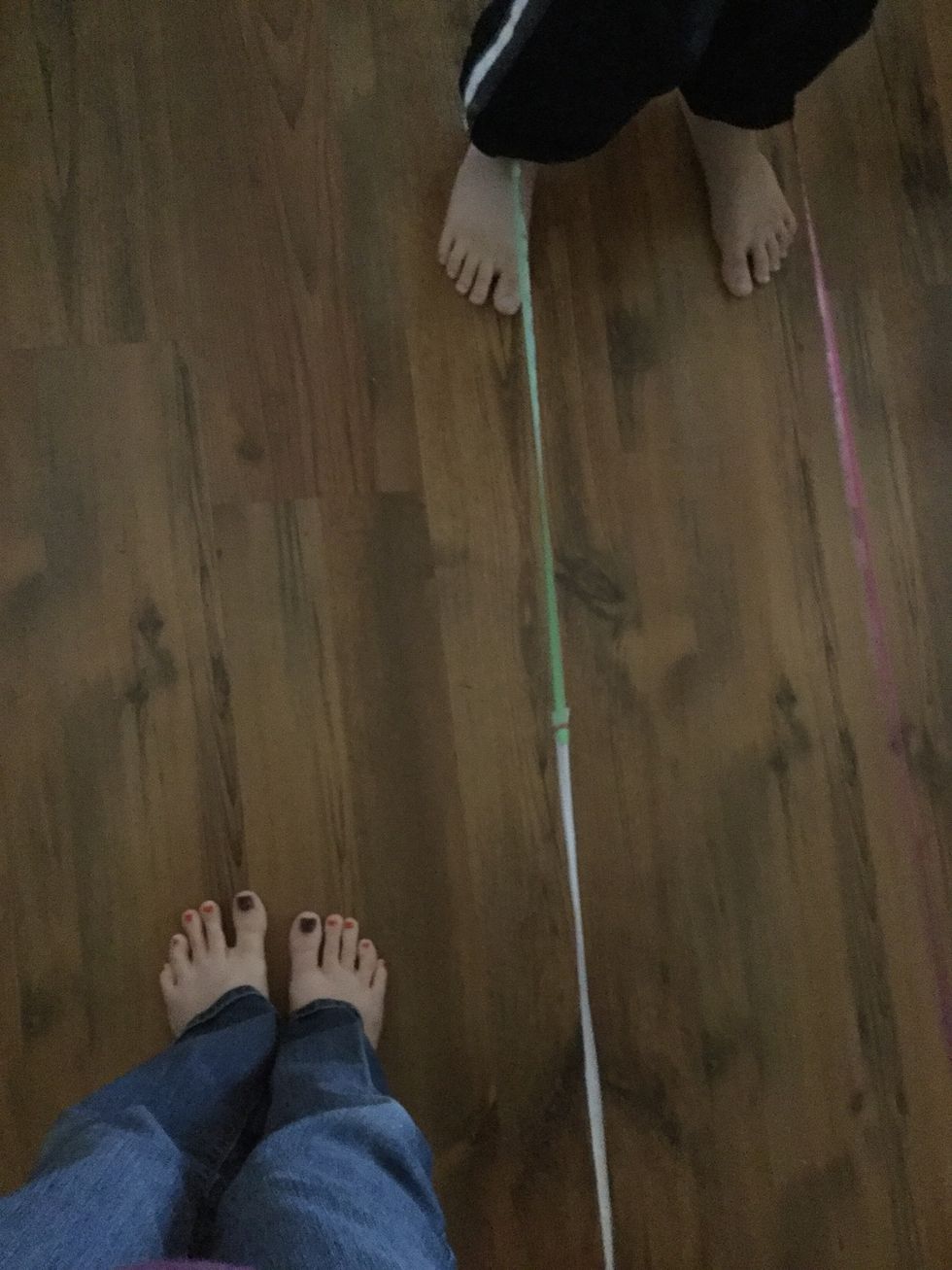 How to: start beside it.
Jump into the middle.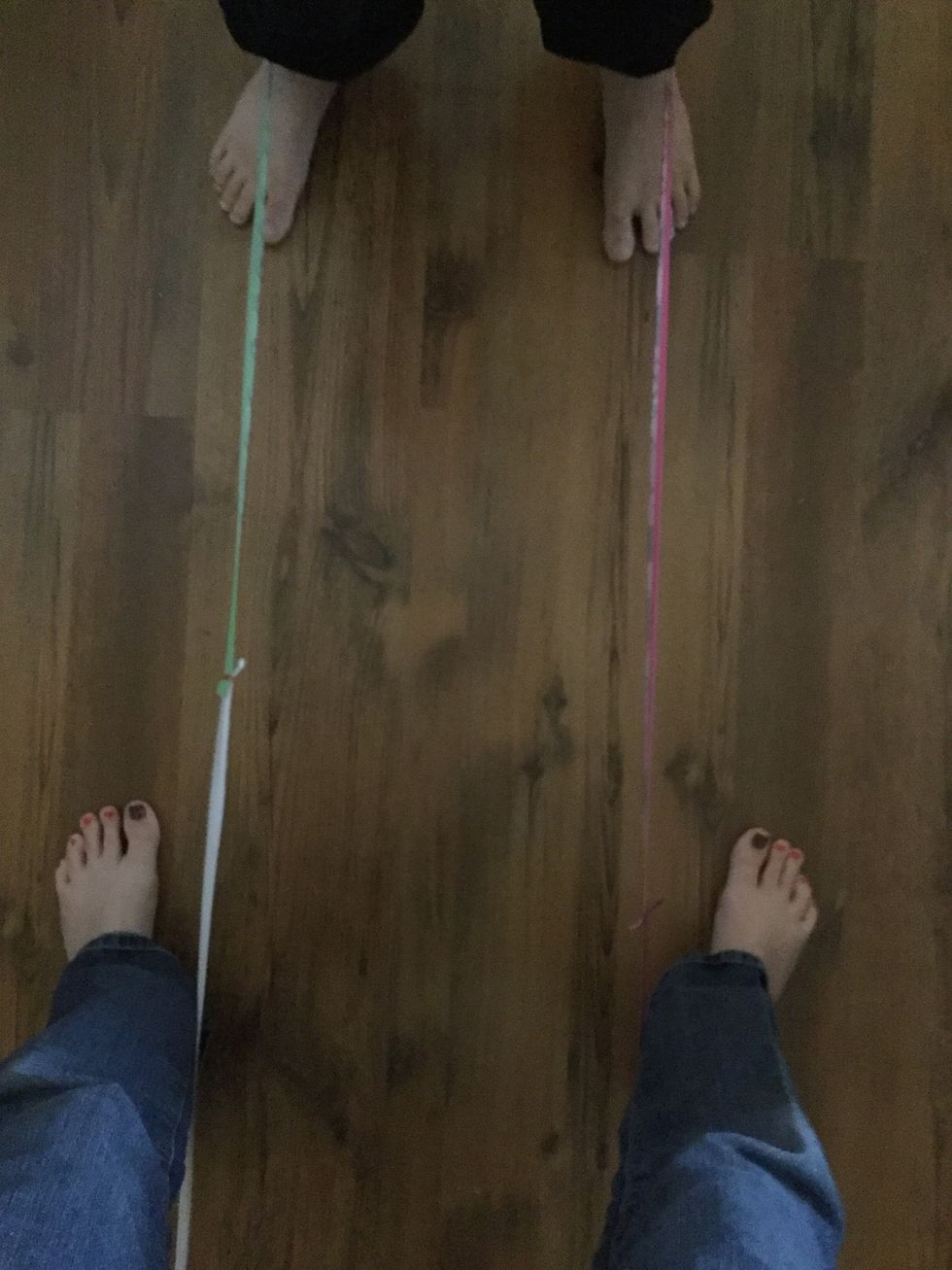 Jump out side.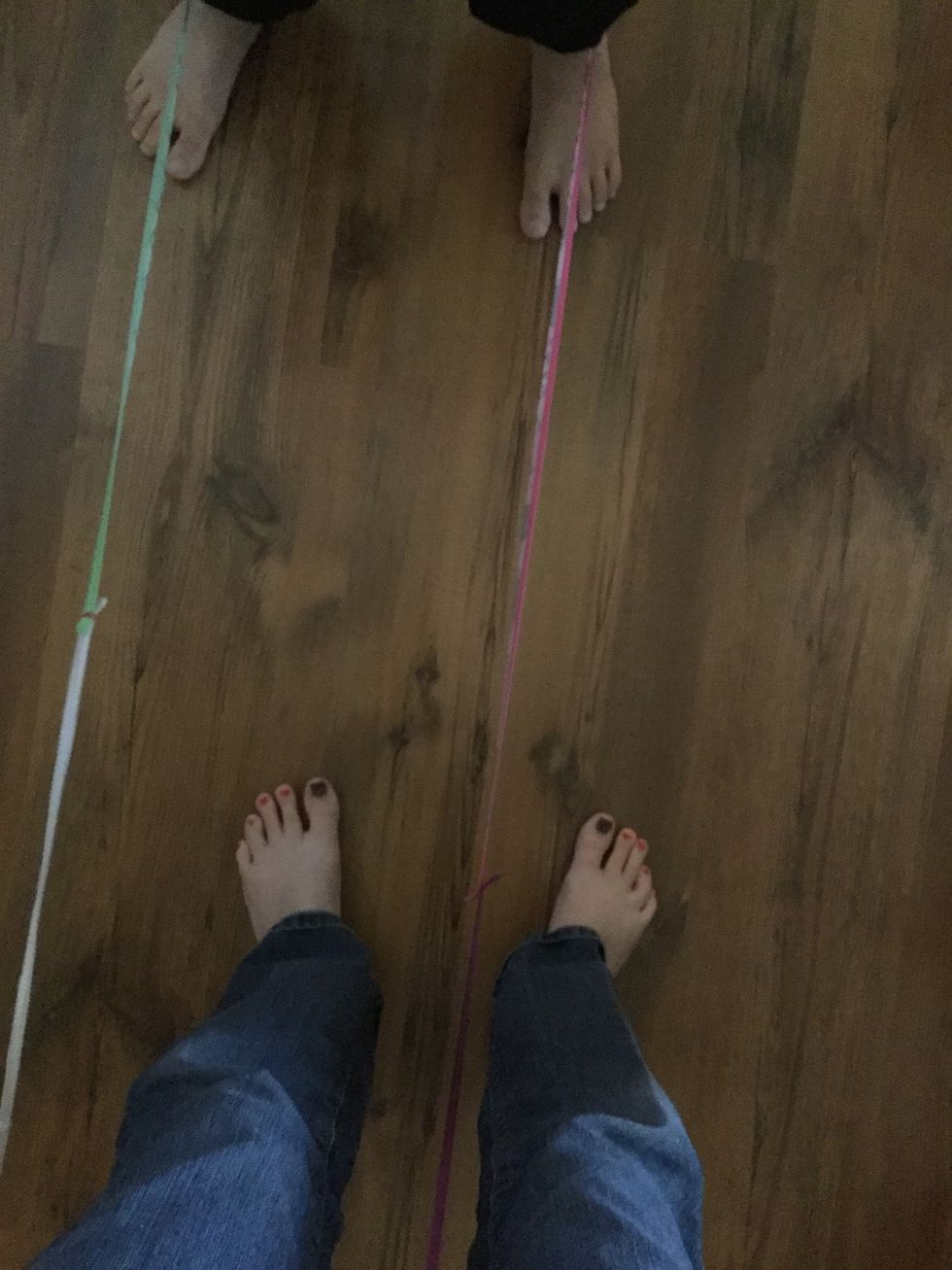 Jump to the side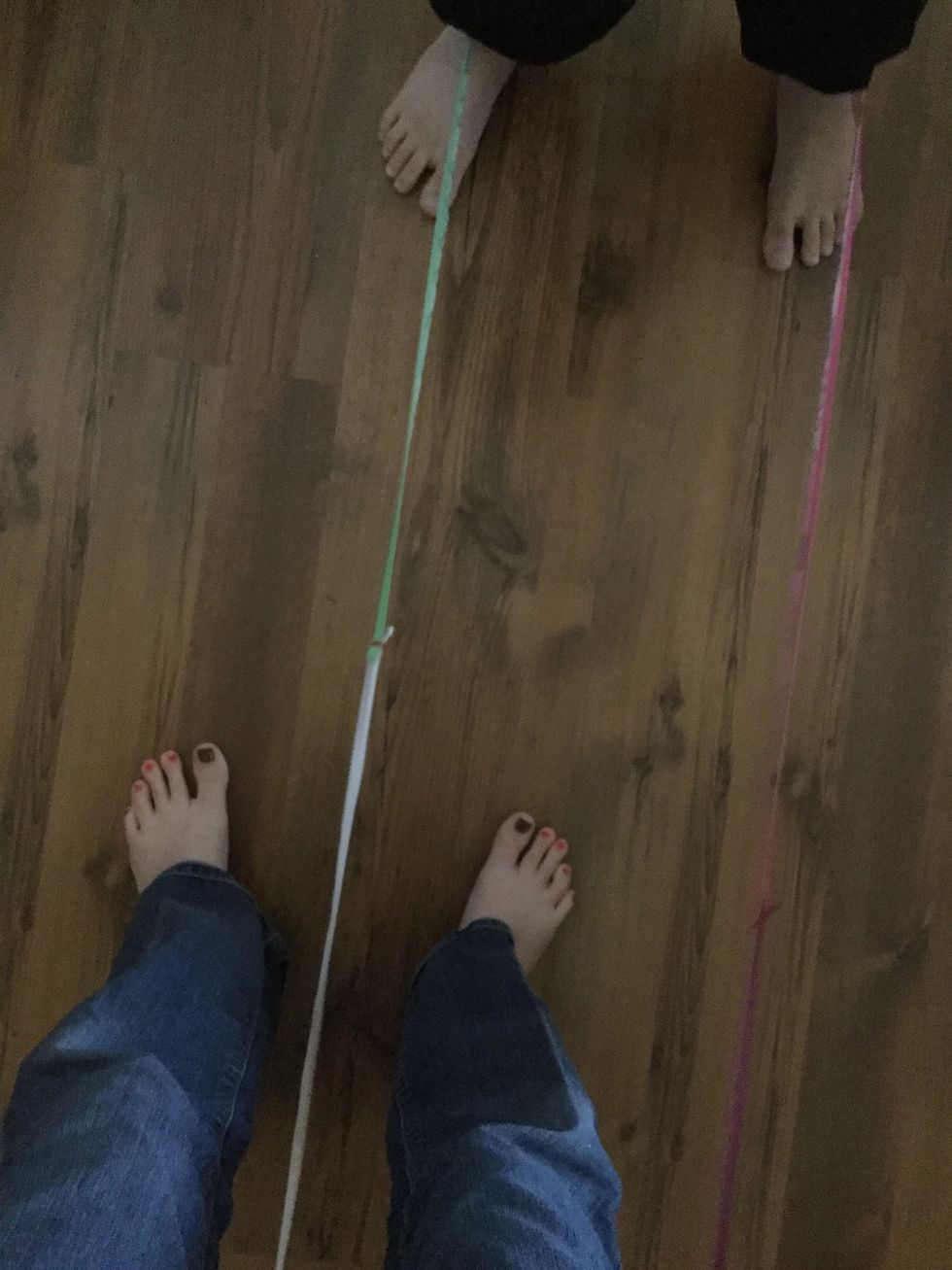 Jump to the other side (you can start with whichever side you want!)
Jump back in the middle.
Jump back out
Jump on top. This is the end. Now you move it up and do it again. (In, out, side, side, in, out, on top.)
Elastic
2 other people
Feet