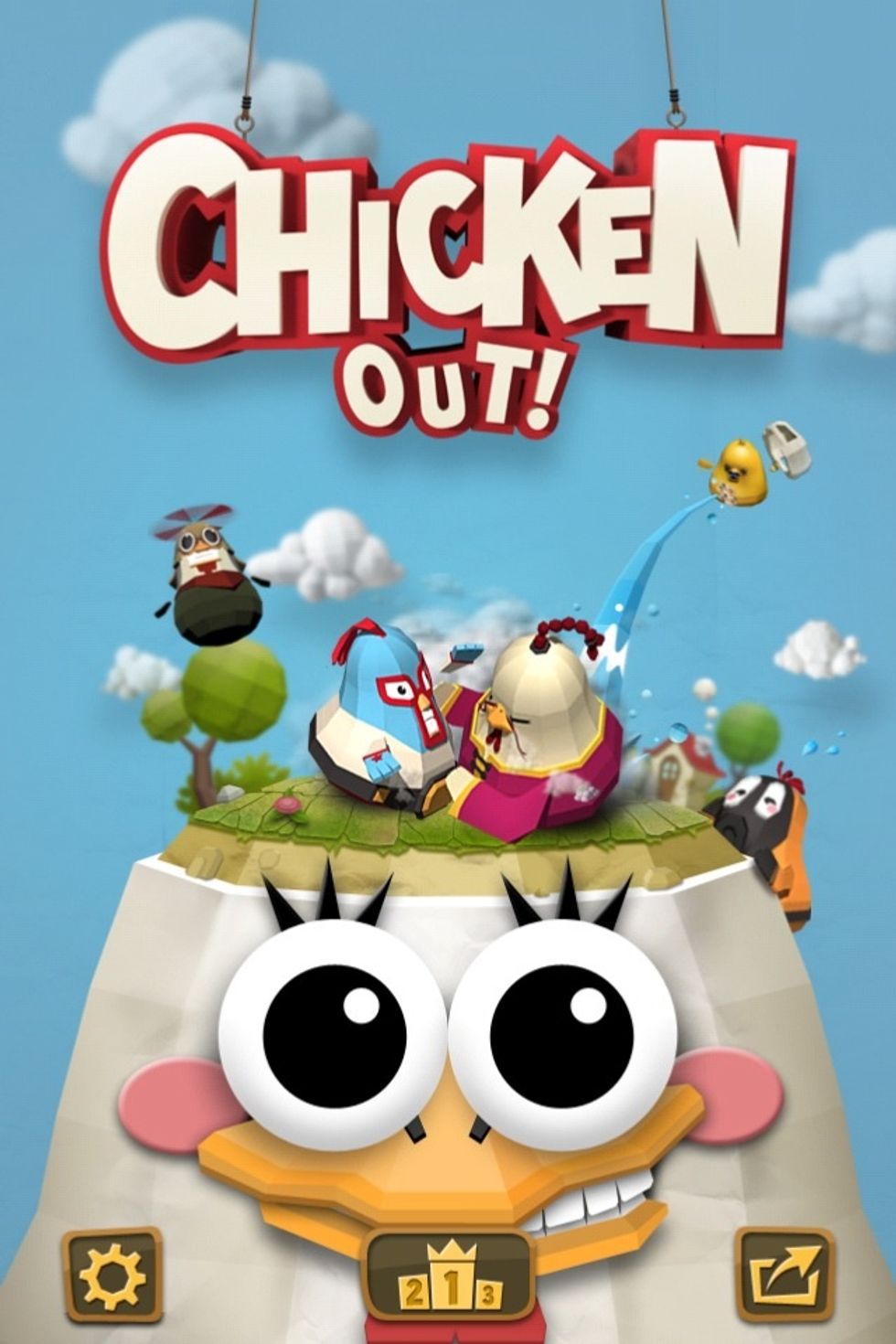 Welcome to Chicken's Land!!!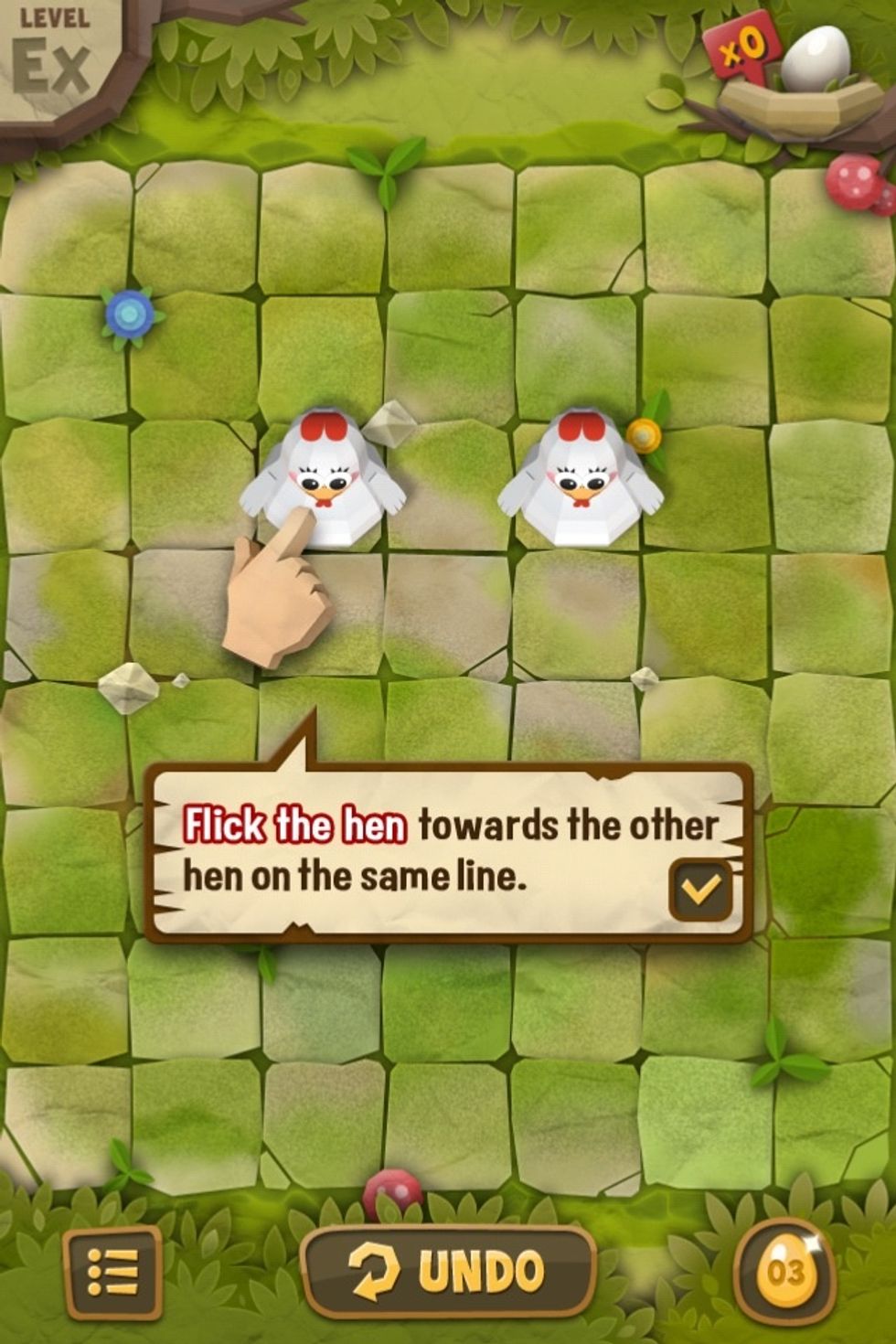 Now, You can begin stage mode. Rule is very simeple. Flick one to the others then left one on the stage.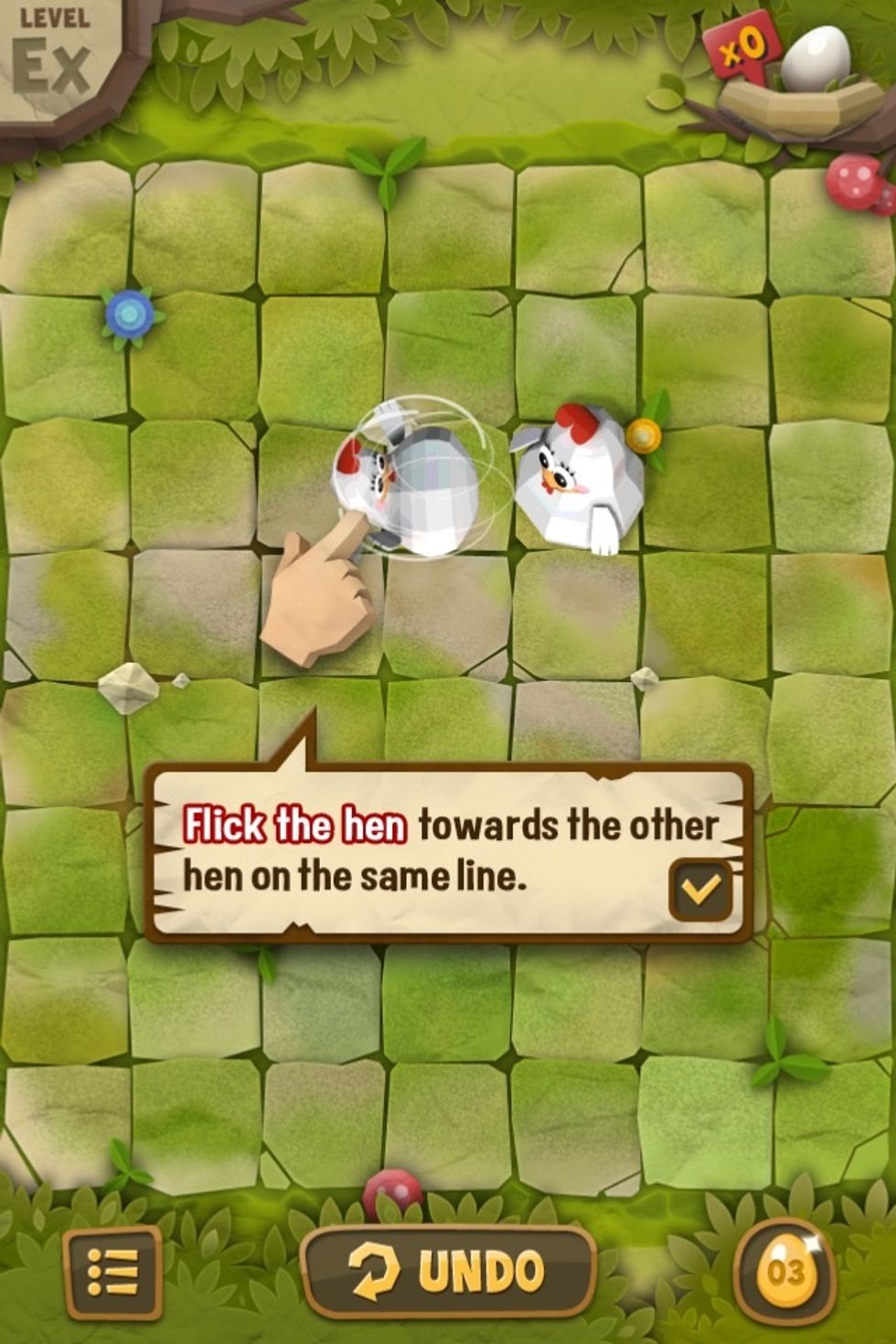 See! Funny!
There you are, very well. You've done.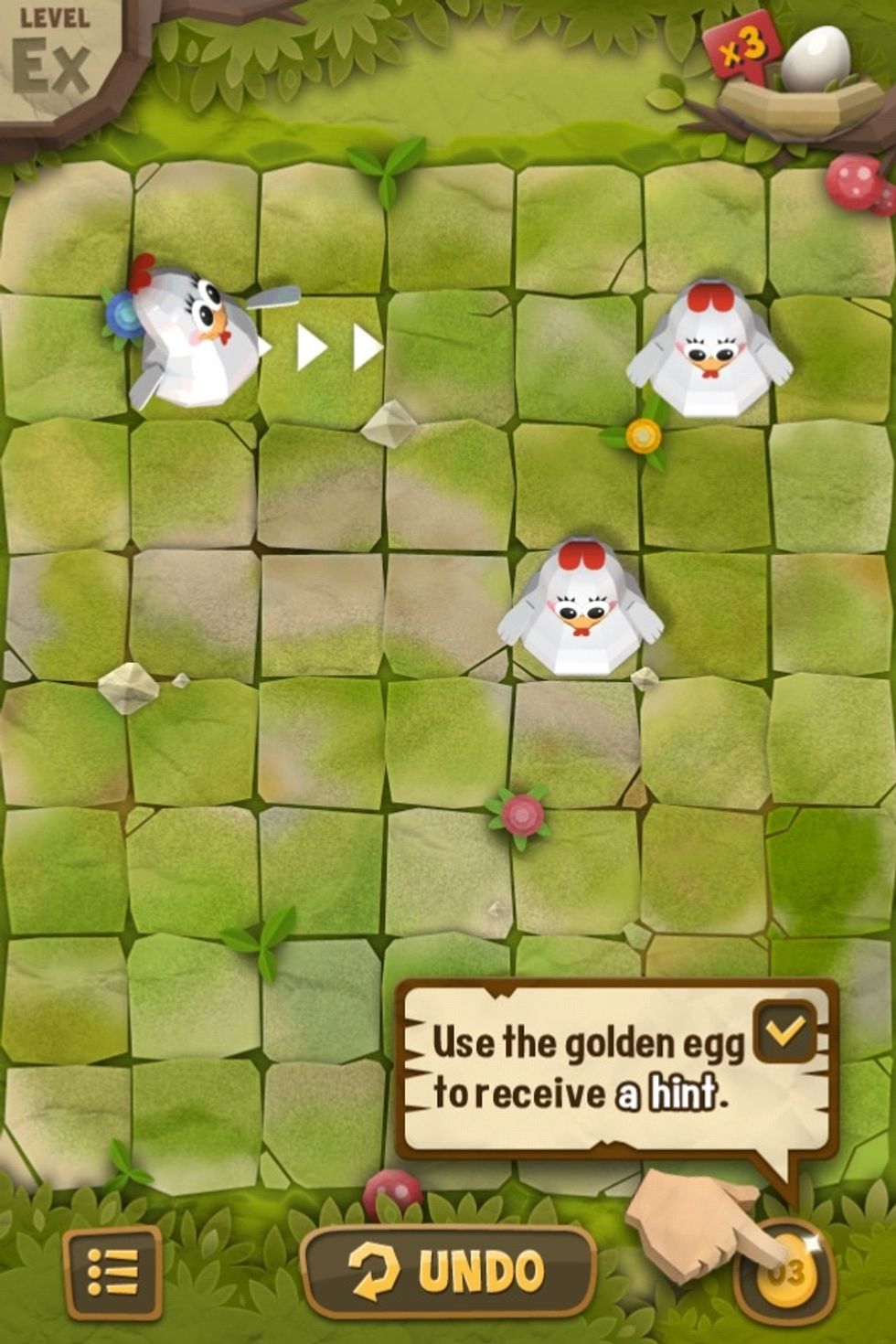 Oh, my gosh. Cropped right below side. You can see a Golden Egg Button on Game. And by using golden egg you can get a hint one time for one golden egg.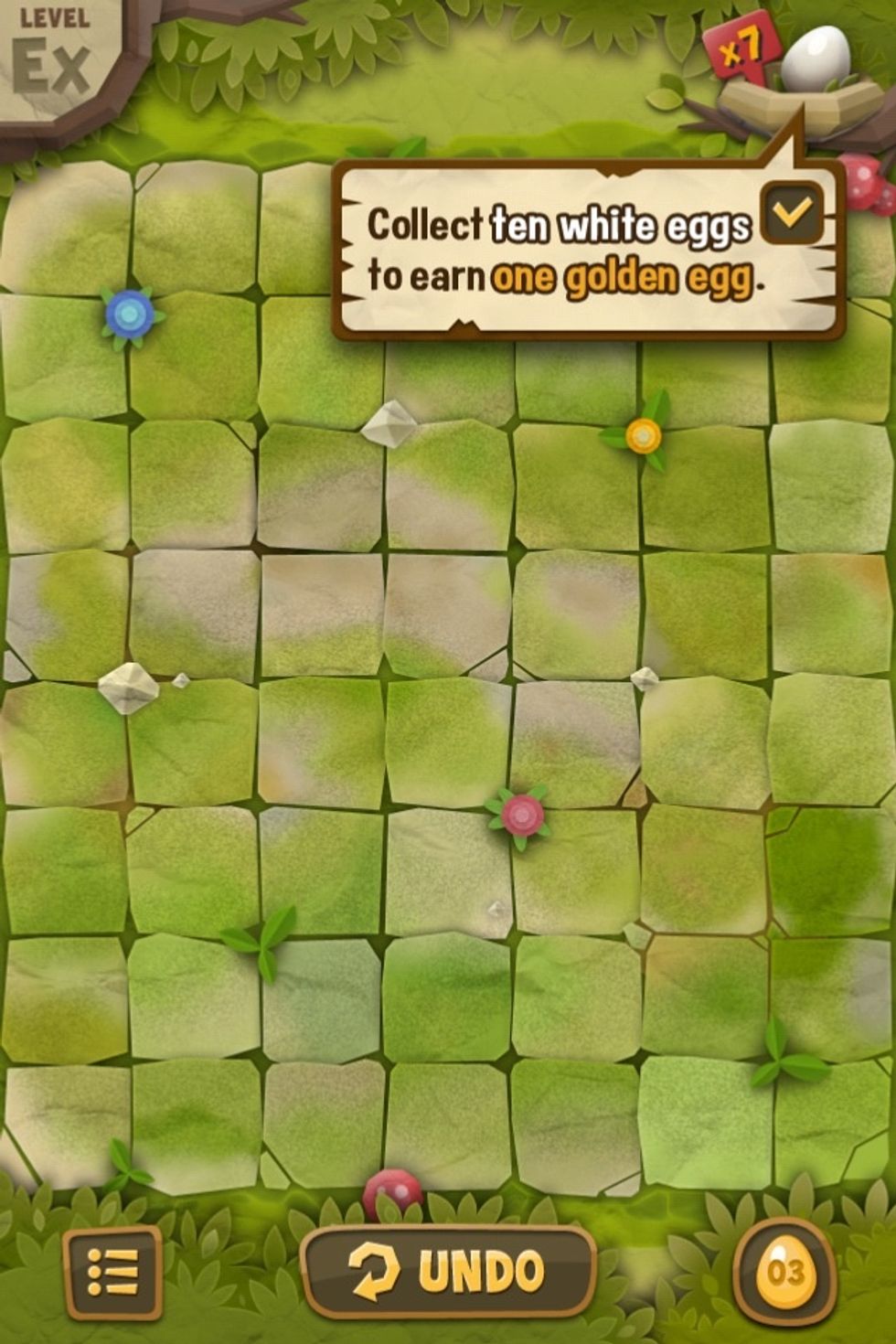 And on right upside! You can see a White egg basket. You can get a golden egg by 10 white eggs.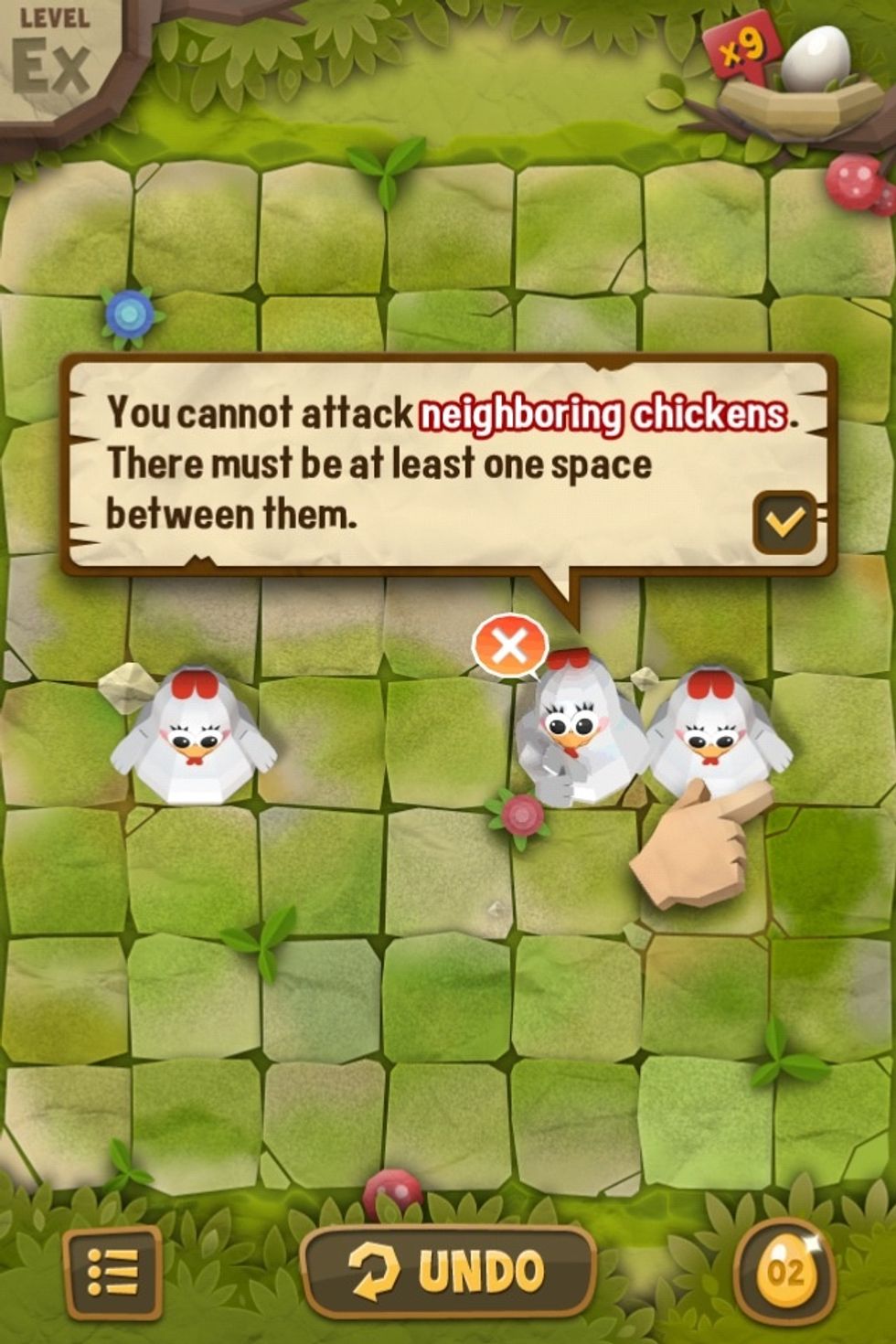 You can't flick to close one.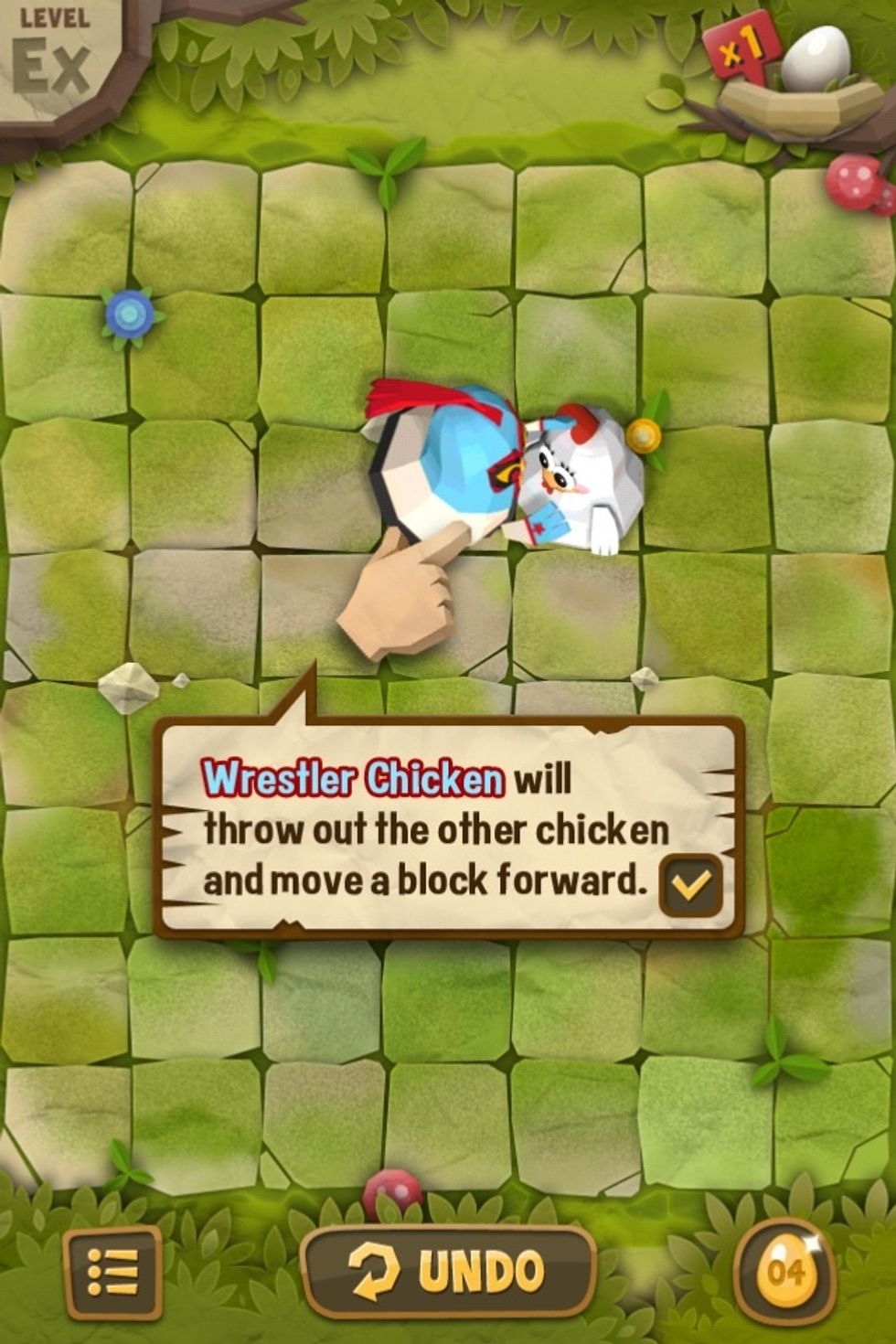 New character!! Wrestler!! Wrestler looks like Macho. He throw out other one.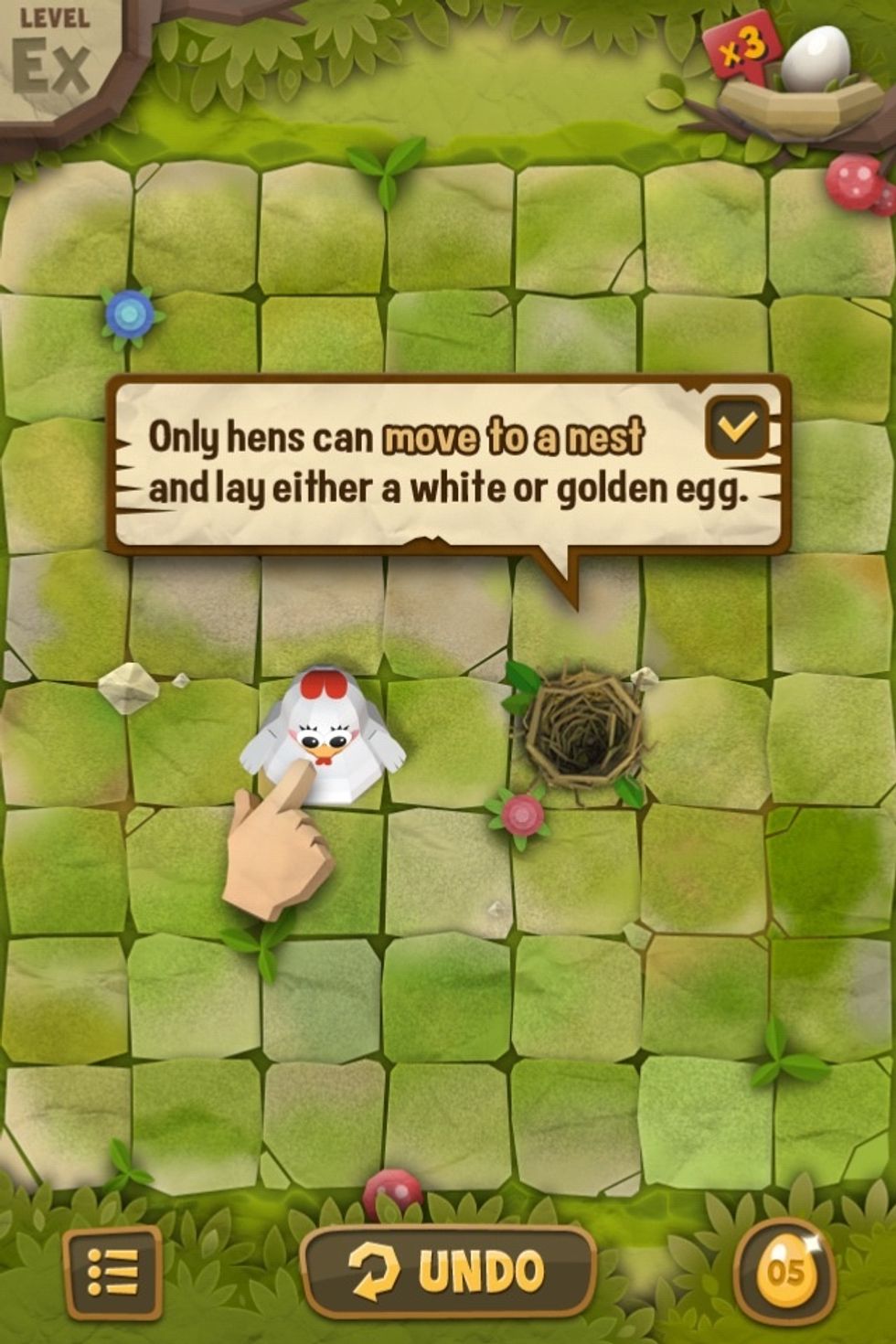 Nest! You can get a extra egg from nest. Hen can only move to nest. Sometimes golden egg pops up!!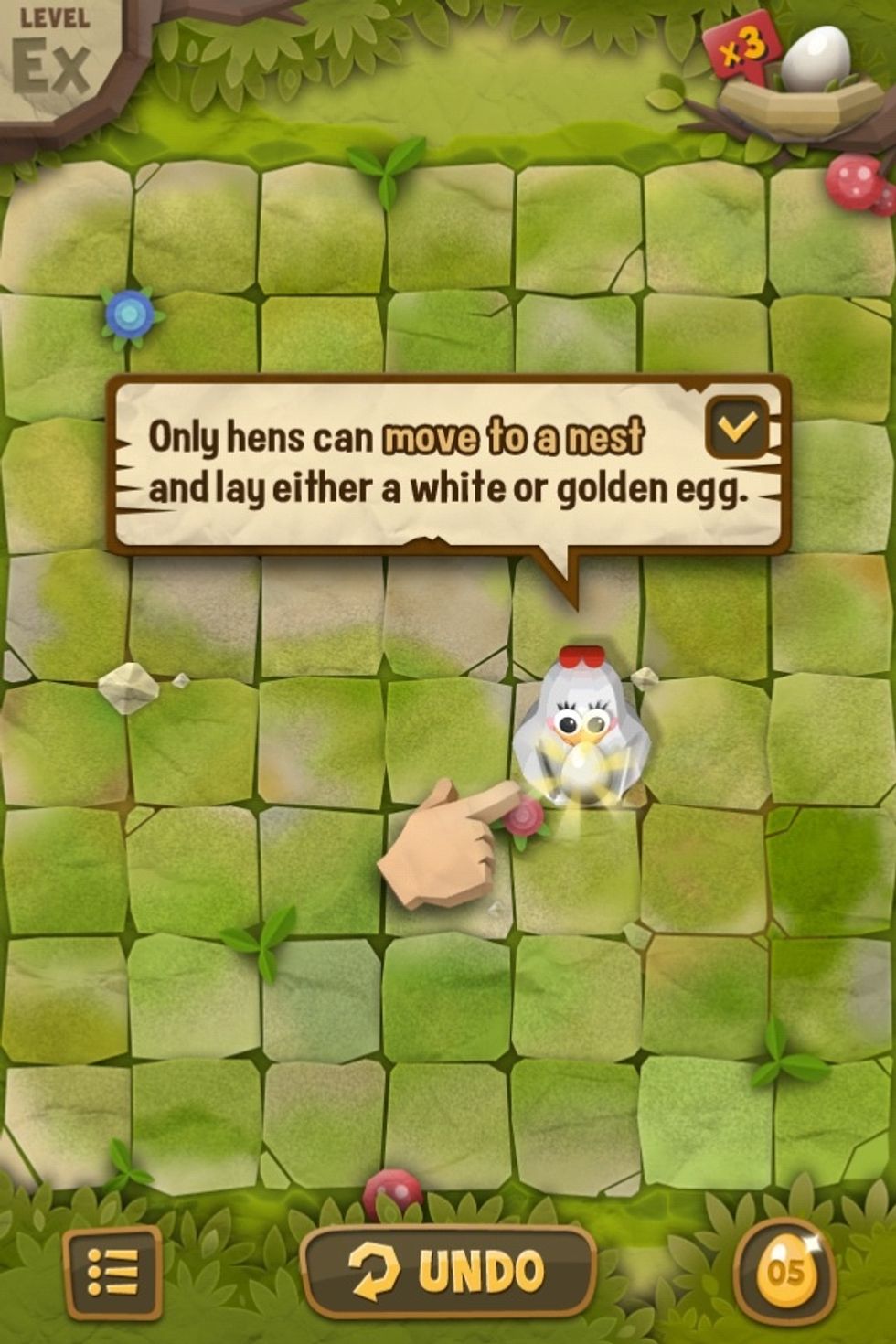 Ta- ra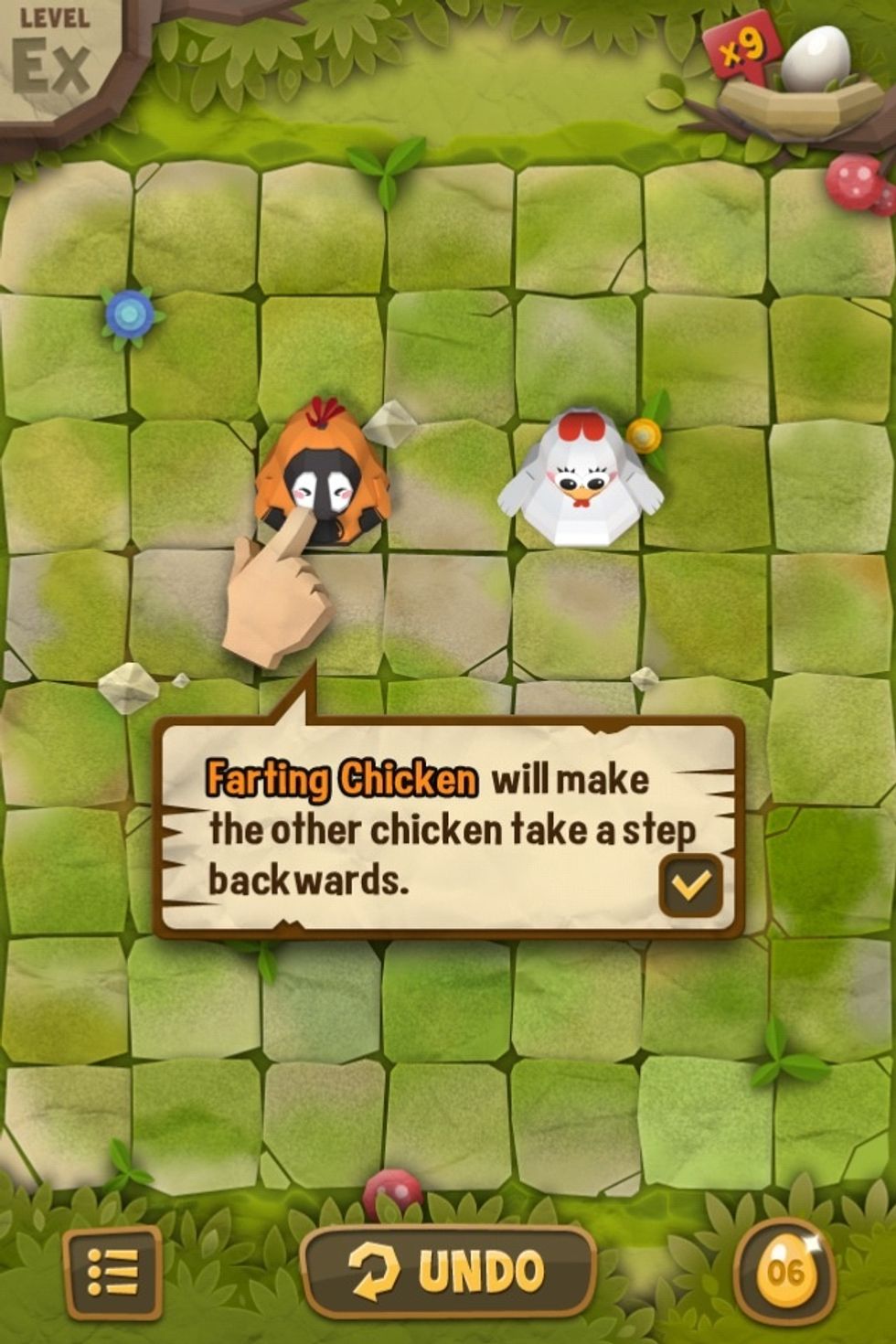 Farting Chicken is funny. You should hear his voice.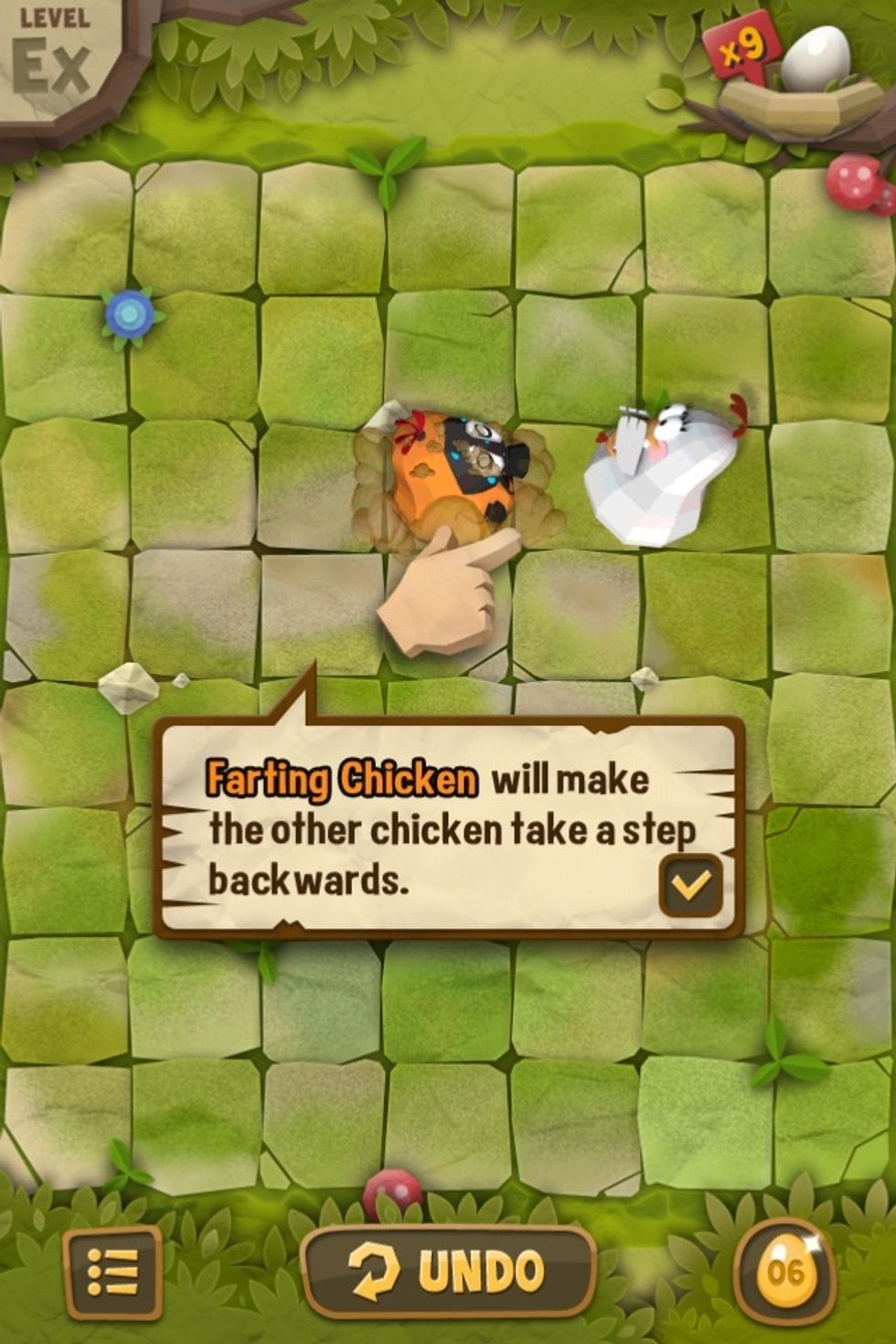 "Back off!!! "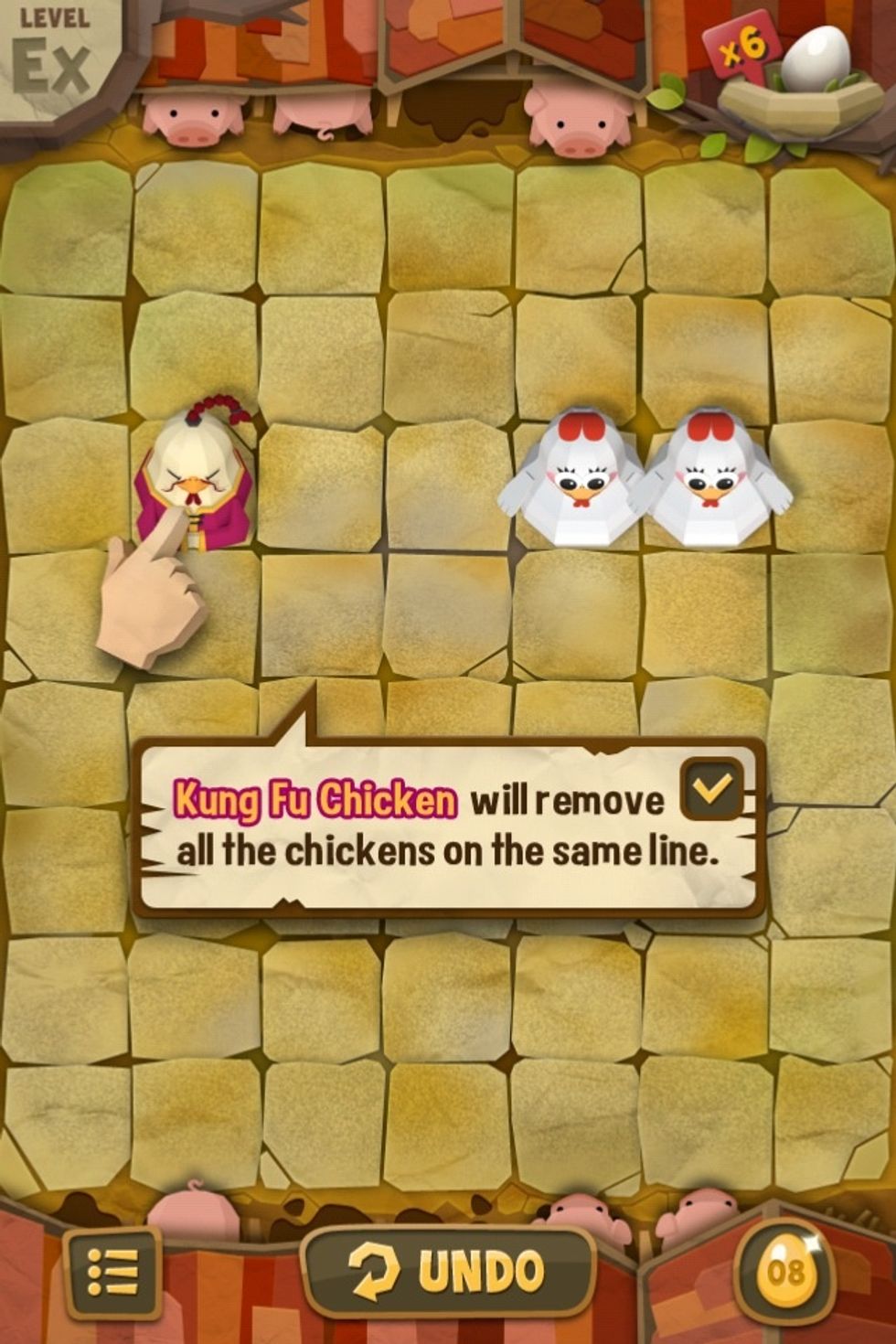 "kung fu!! Now you can use Kung fu!!"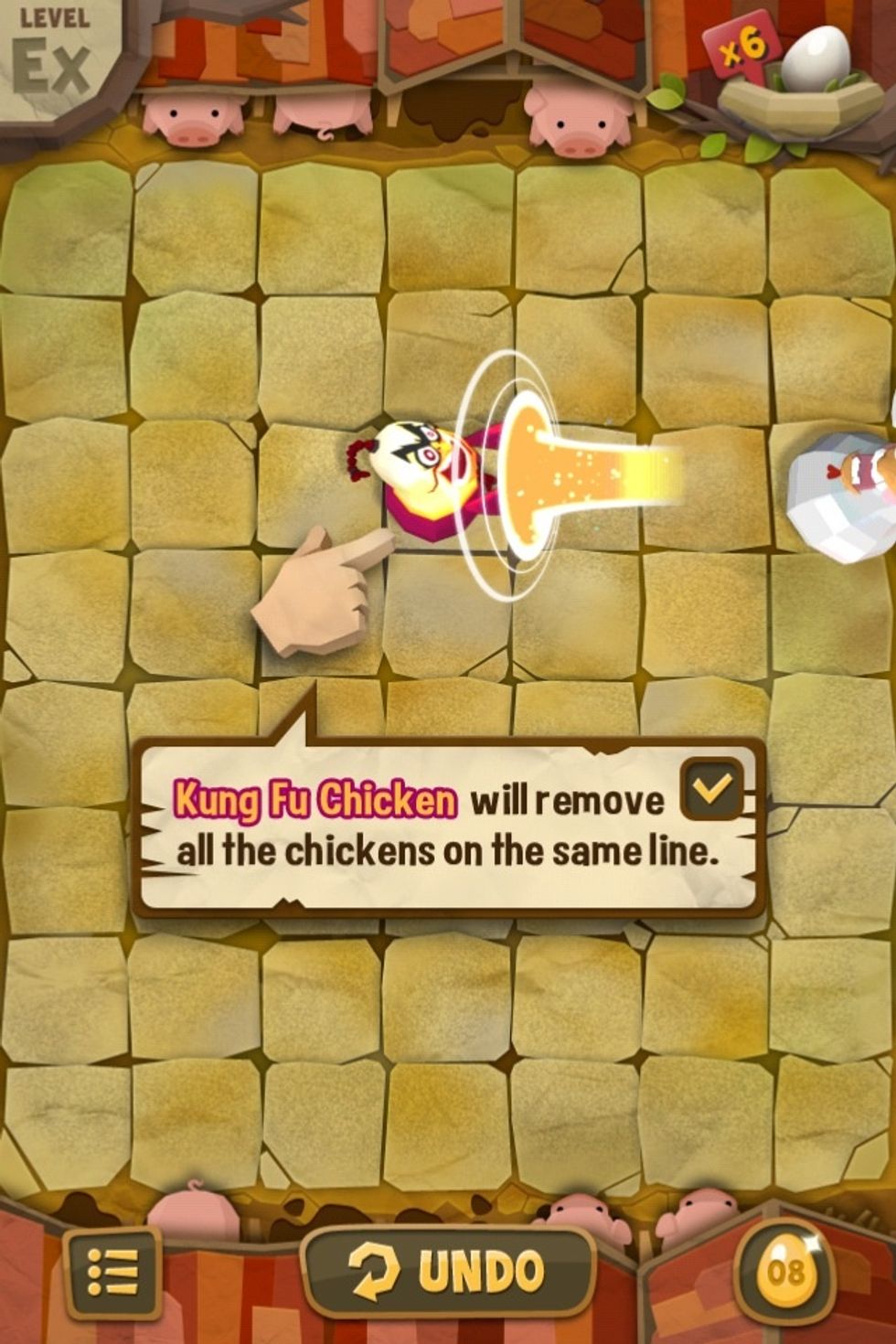 Very powerful character!!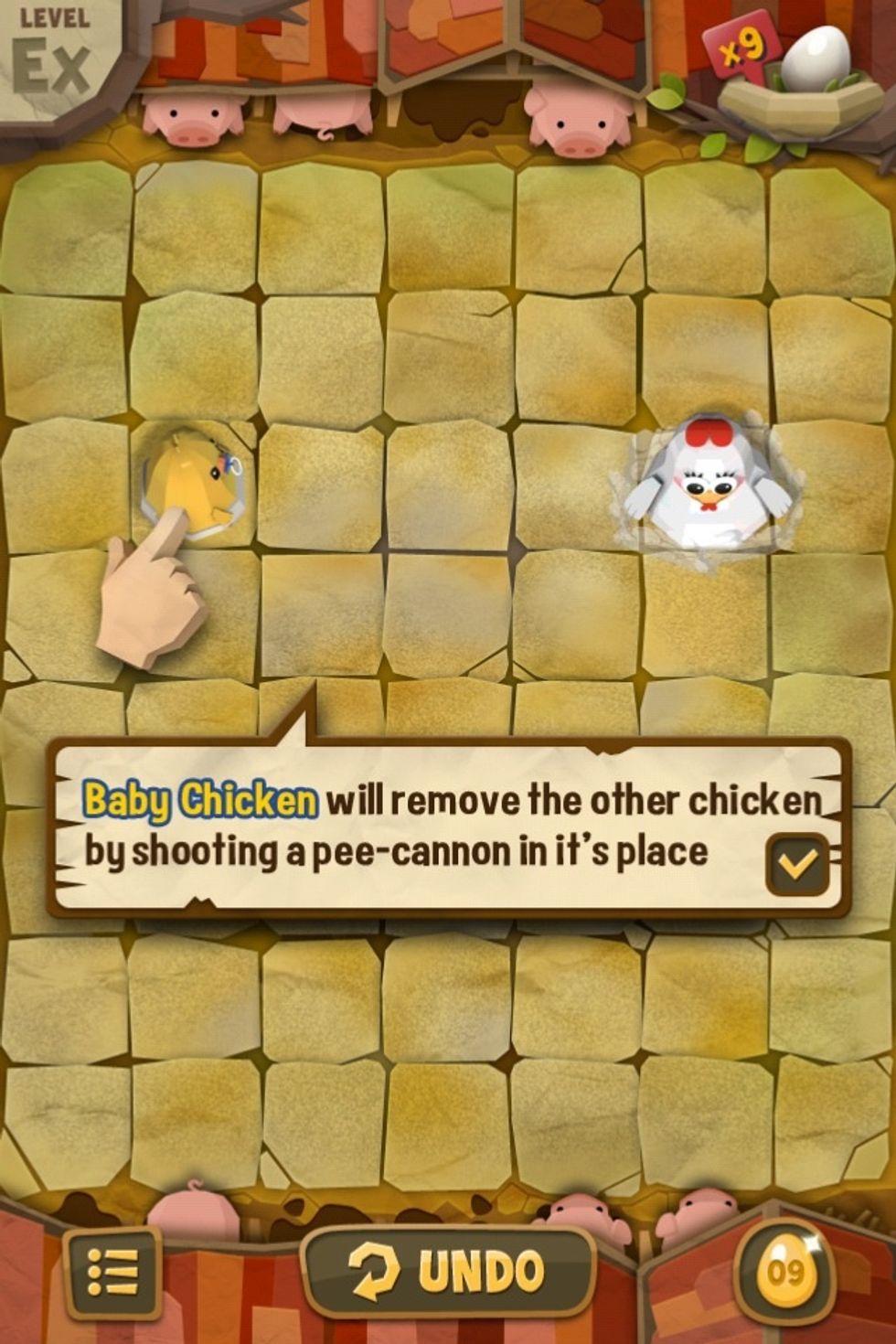 Last one character, Baby Chicken. She shoots water to other one. Maybe peeing???!?!?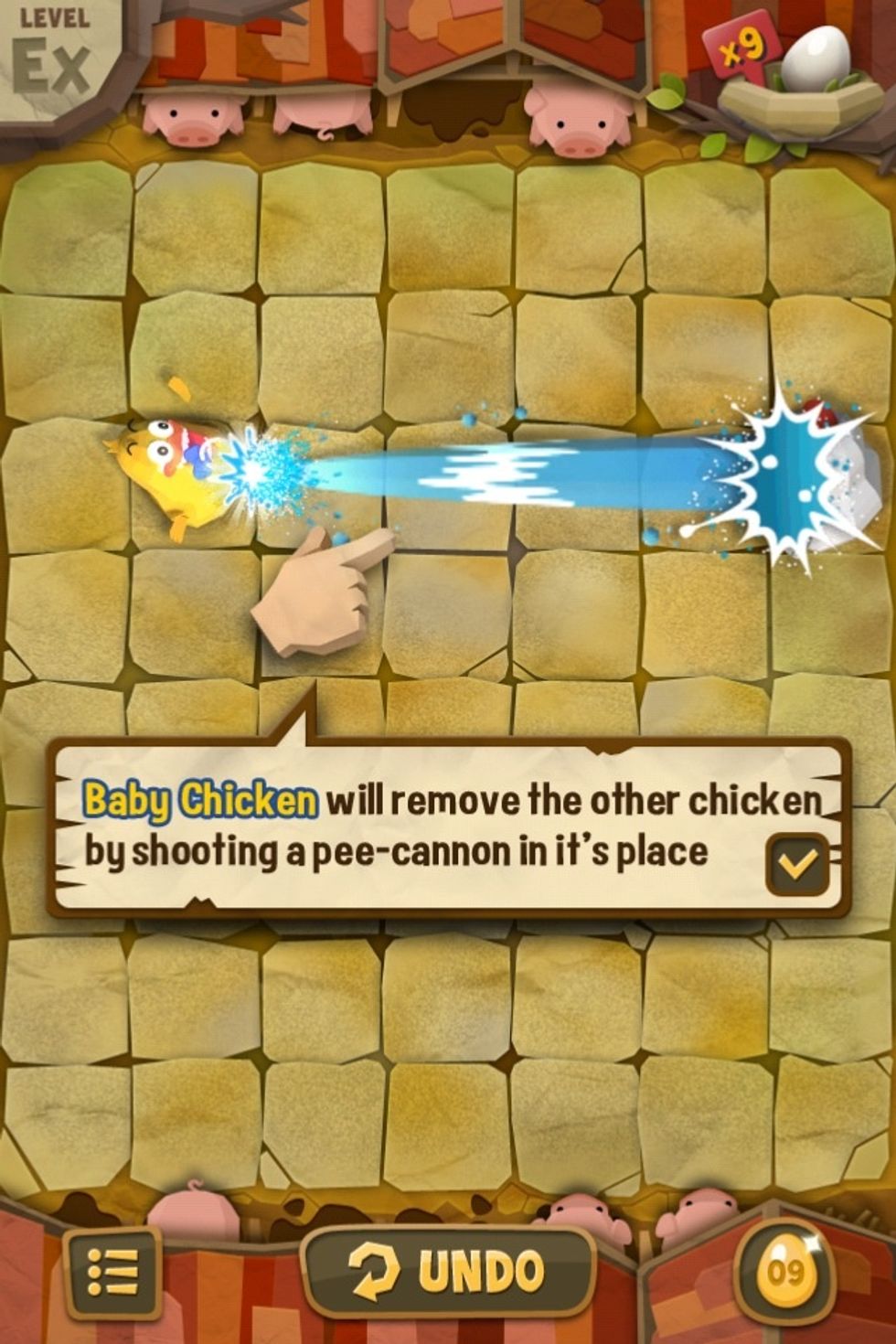 Um.... T.T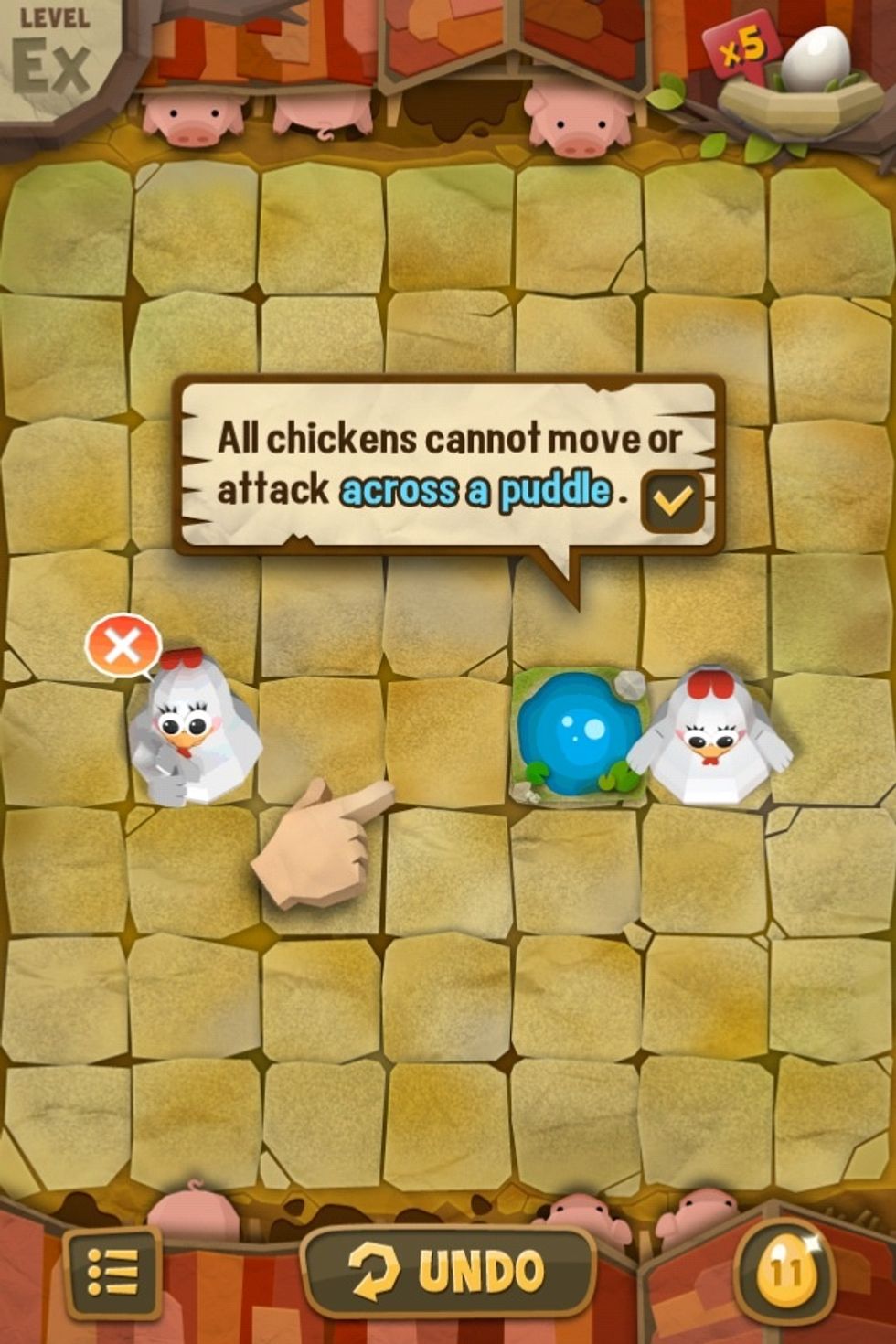 Final Item, puddle. No one can closs puddle. It make you getting hard for chicken out. But you can feel "i'm genius."
1 Chicken Out! App download
1 buck