How to play bounceball
Bounce the Ball to the other end. And back. The first one back gets a point .
36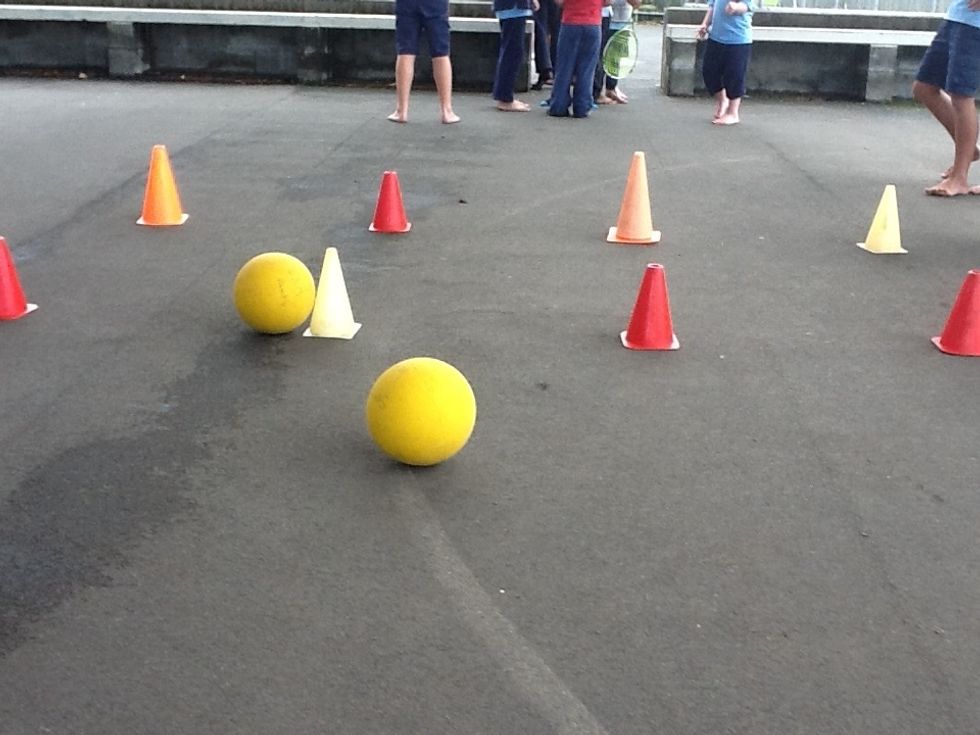 Line up into two even teams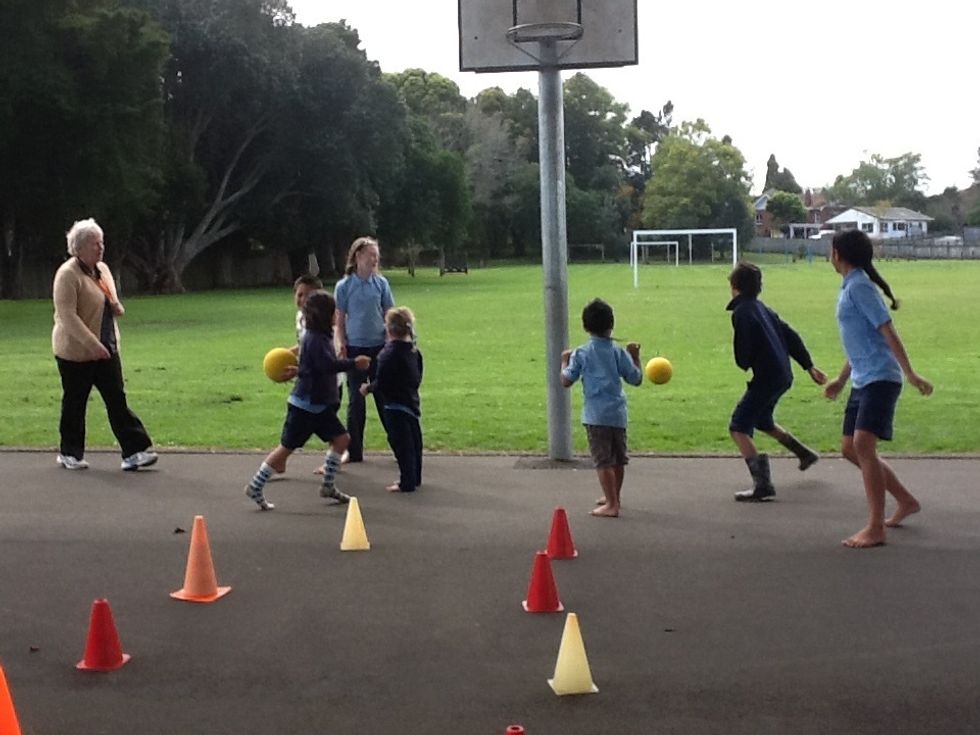 Bounce the balls and run as fast as you can to try and beat the other team.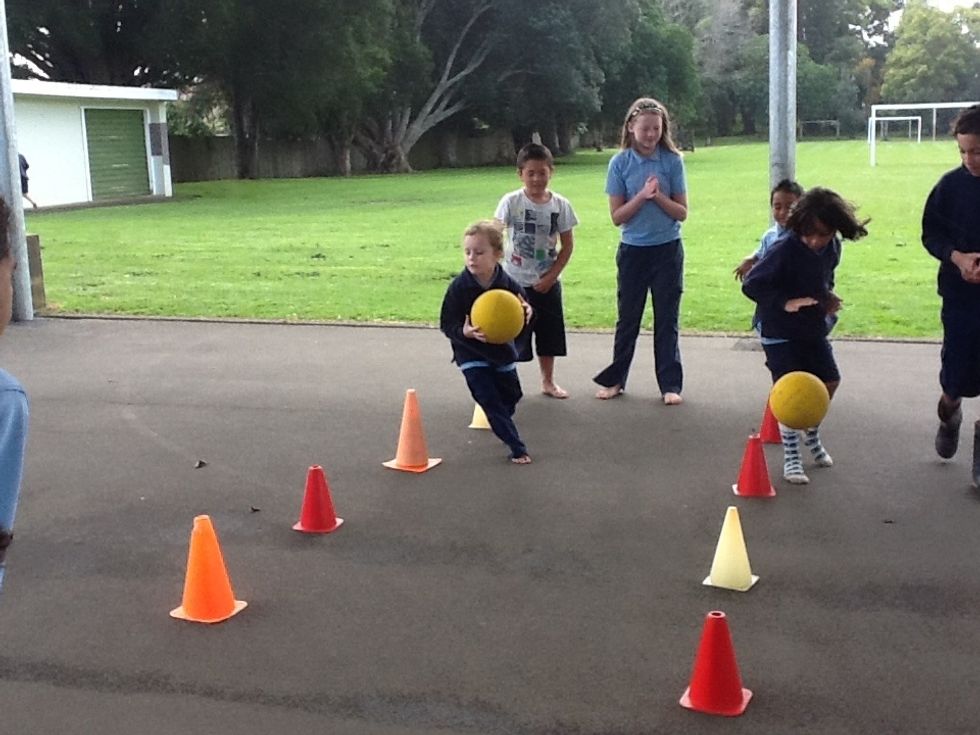 Weave around the cones and try to be the fastest to the end.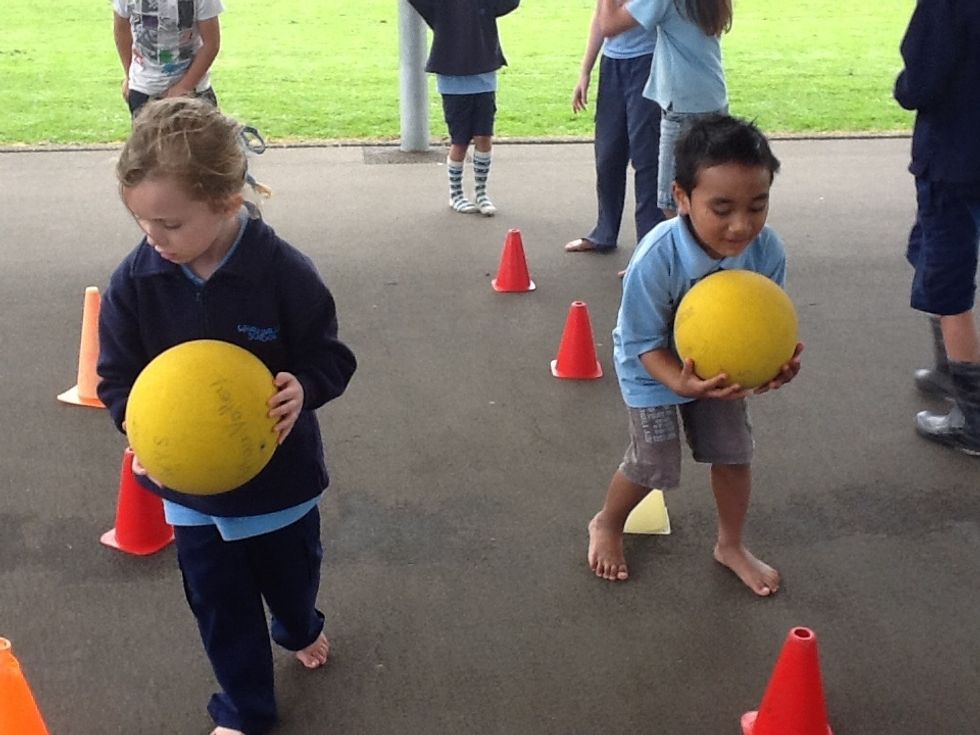 You may have to run more than once.
When you get to the end, the Year 1, 2 and 3's have to throw to hit the pole but the Year 4, 5 and 6's have to get it in the hoop.
How to win: If you hit the pole you get 2 points. If you get the ball in the hoop you get 5 points.
By: Hayley Donelle Marcela
11.0 Cones
2.0 Balls
2.0 Teams evenly separated
1.0 Hoop