The first step to playing this game is to know how to set the game up. First, you put the board in the middle of the players. Next separate the 84 pieces into 4 piles of 21 pieces Third, pick a pile.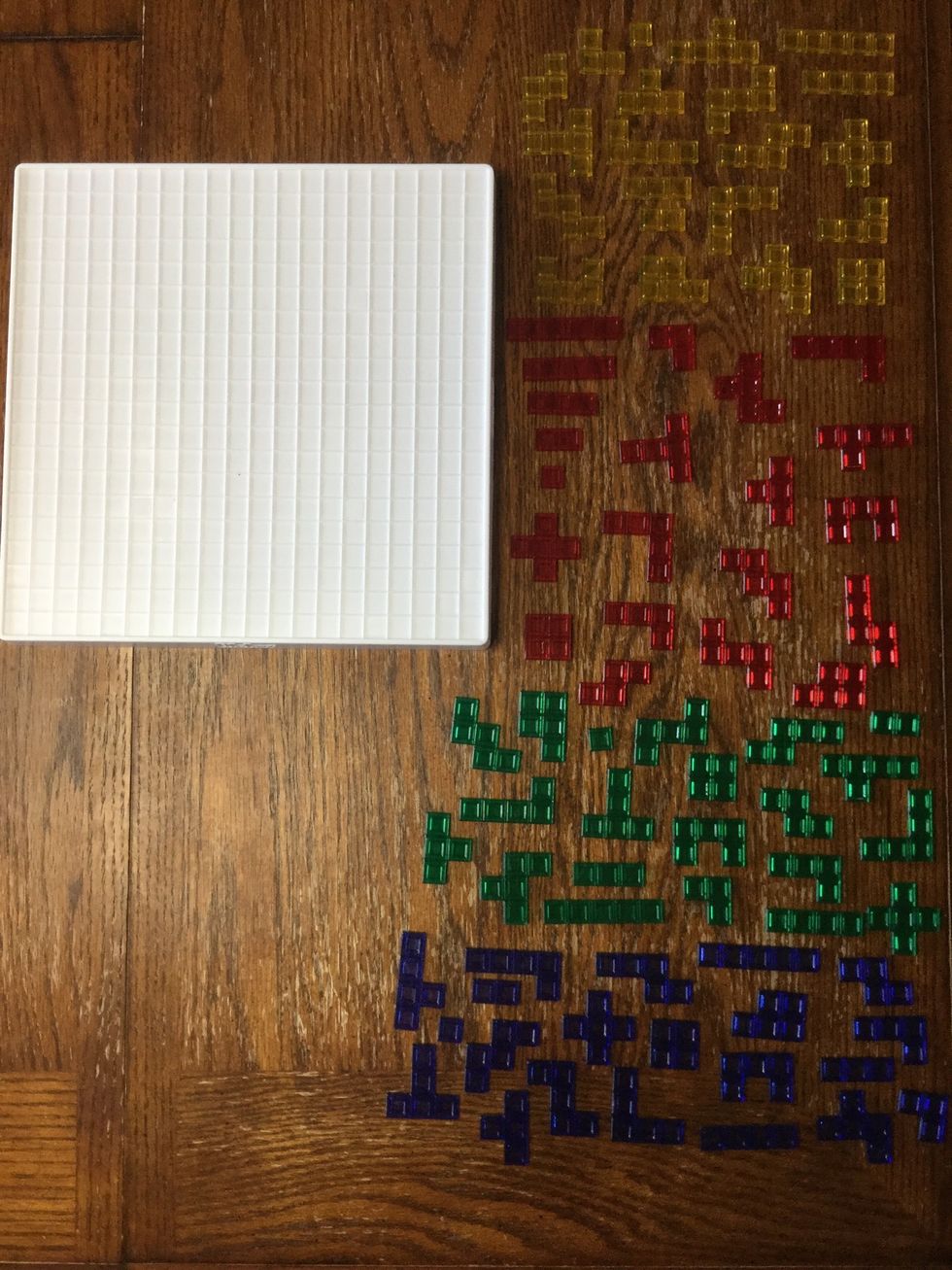 Pick someone to start and go clockwise around the circle. Then,grab one of the piles of pieces.
Let's play! The fist person places one of there pieces in one of the 4 corners of the board. Then everyone takes there turn doing that.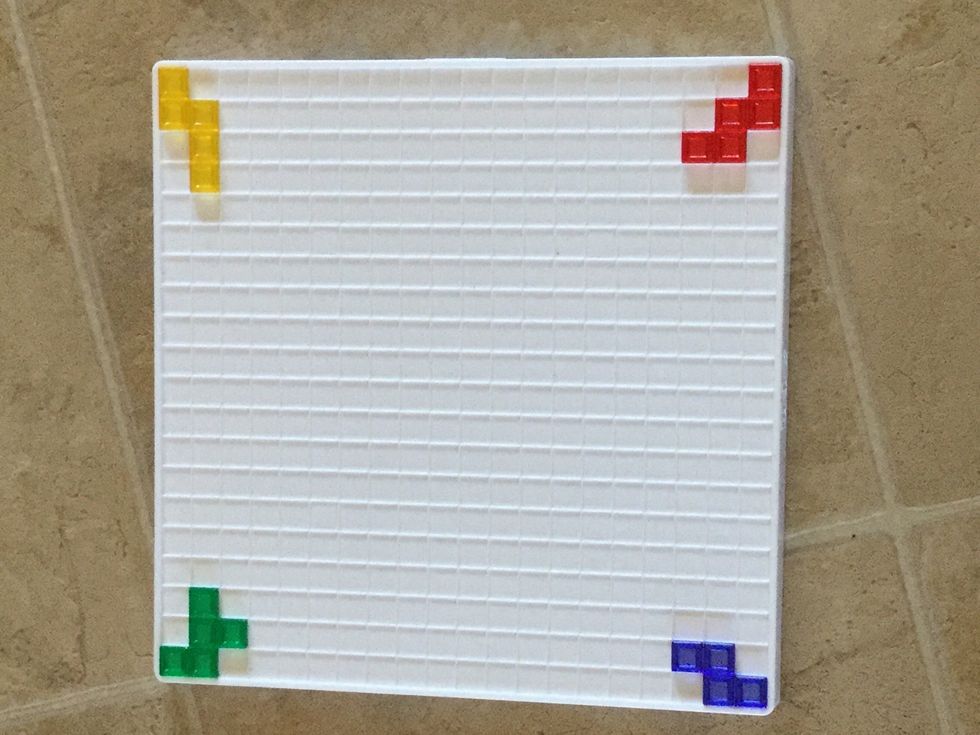 The second piece you play has to be touching one of the first pieces corners. And it can not touch any edges of any others of your pieces but,it can touch edges of other players pieces.
You keep doing those same steps until you can't find anywhere else to put your pieces. Once you can't find anywhere say "pass".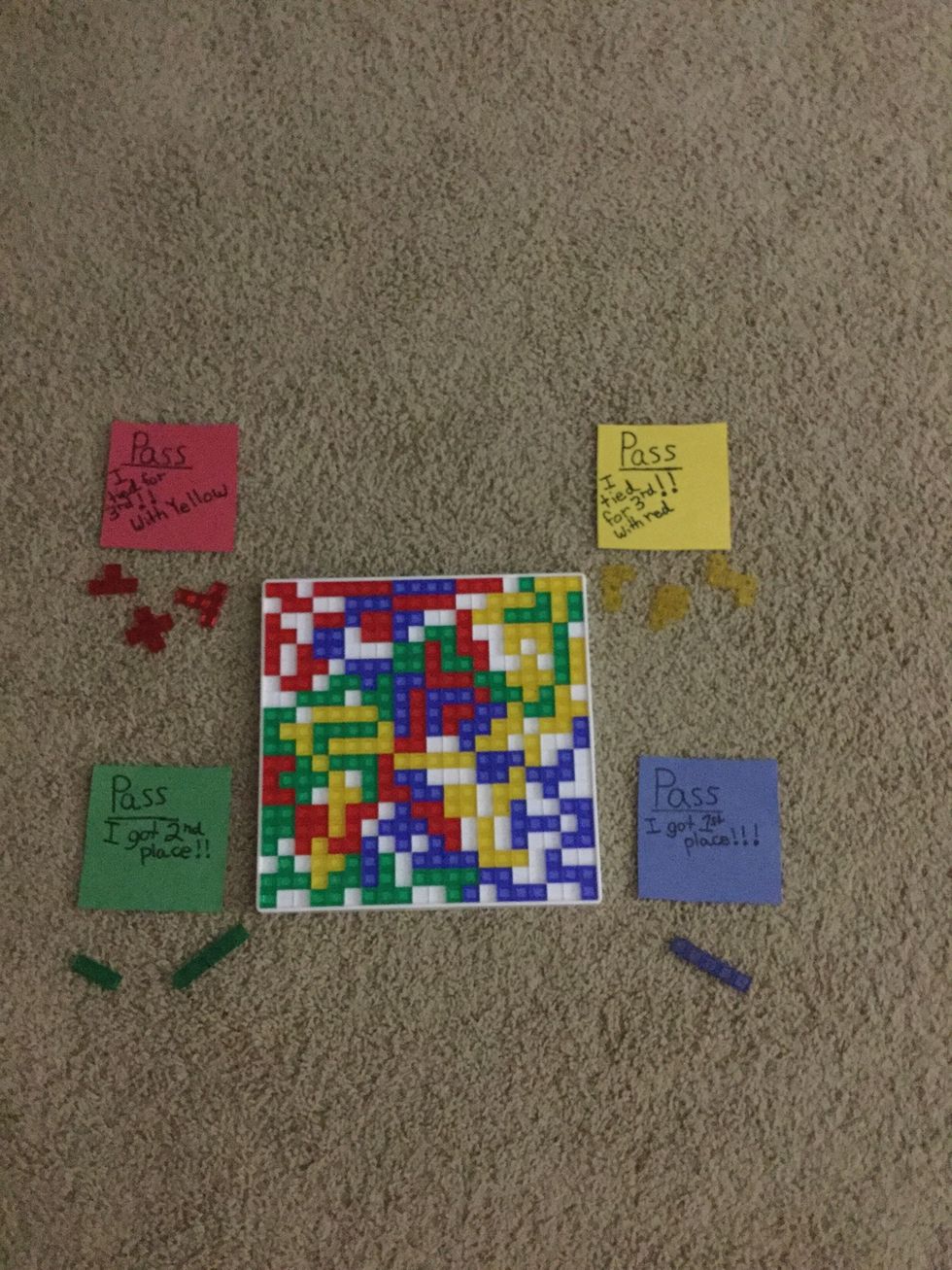 Whoever places all of there pieces first wins! This game is supper fun but, beware the more people you play with the more complex the game is.😀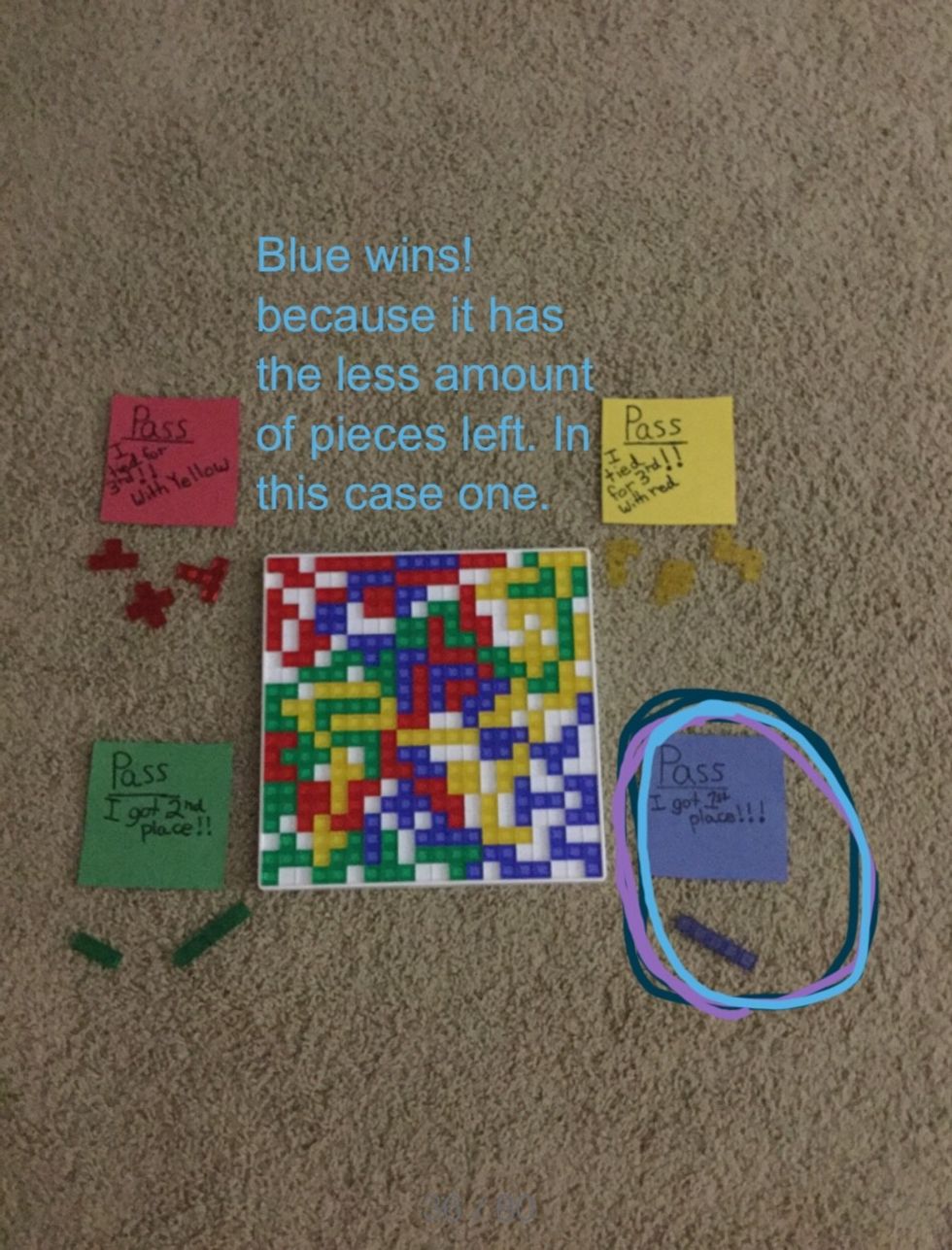 Square board with 20 colunms and 20 rows
84 colerd pieces
2 to 4 people